When you're trying to sell your home, it's important to make sure that the house is in the best condition possible for sale. There are countless reasons why people might want to buy a house, and standing out against other properties on the market is key. In this article, we'll explore four ways you can get more money for your property by sprucing it up!
1. Invest In The Roof
The roof is the most important part of your house! If it isn't in good condition, you'll have a hard time selling. It's likely that at some point during the sale process, a buyer will look at this area and decide whether they want to spend their money on your home or not. A leaky roof can even devalue the price of your home, so you might want to consider looking at roofing at BravoRoofing. You'll need to know if any areas look worn or warped, or if you notice water pooling during or after storms, it's time to call a contractor immediately. Invest in getting the roof inspected and repaired before listing your house for sale - this will go a long way towards securing a great price!
2. Spruce Up The Exterior
Another key part of the exterior that you'll want to give a thorough inspection and any necessary repairs is the driveway and walkways. These areas take a lot of abuse from the weather, pets and general use - so it's important they're in good condition before you put your house on the market. You might also consider getting the windows and siding cleaned, as a fresh face could attract buyers you might not have otherwise had.
Exterior Walls
It can be tempting to invest in changing things up on the exterior of your home - but don't spend too much time and money on this area if it's not necessary. You'll want to focus more effort on the roof, driveway and walkways. Those are areas that prospective buyers will notice right away when they visit your house because they'll be at eye level. Your exterior walls need to look nice - but can be a little more subtle in their appearance.
Windows and Entrance Door
When people decide whether or not they like your property, the exterior appearance is crucial - and windows and doors are an insight into how nice of a home you have. Be sure that these areas are clean, free from any cracks or damage, and that the locks work well. The windows should also have proper insulation and operate smoothly - anything else will turn away potential buyers.
Trees and Plants In The Yard
Landscaping is another important part of the exterior, and you'll want to spruce up your yard before you list. Trim any dead or low-hanging branches, pull weeds and make sure the lawn is cut short. Also, be sure to clean out gutters so they can properly do their job! Add some colourful flowers around the entrance to make a nice first impression.
3. Open Up The Layout
If your home is a little older, you might want to consider remodelling the layout of some rooms inside before listing it for sale. You'll typically see houses with very dated layouts go for a lower price - but by adding an extension or reconfiguring the space, you can make it look new again. Be careful with this renovation though! If the renovations are too extensive, you'll devalue your home and be stuck with a property that's harder to sell.
4. Update The Kitchen And Bathroom
The kitchen is one of the most important areas of consideration when getting ready to list your house for sale. You want buyers to dream about their future meals in your kitchen, so fix any leaks, fix broken appliances and wipe down all surfaces until they shine! A fresh coat of paint on cabinets could also go a long way towards making the kitchen more attractive. When it comes to bathrooms, some simple repairs can make a world of a difference. If the cabinets look old and worn, replace them! Also, be sure to clean up any mildew stains in the shower or bath - this will make it more attractive to potential buyers.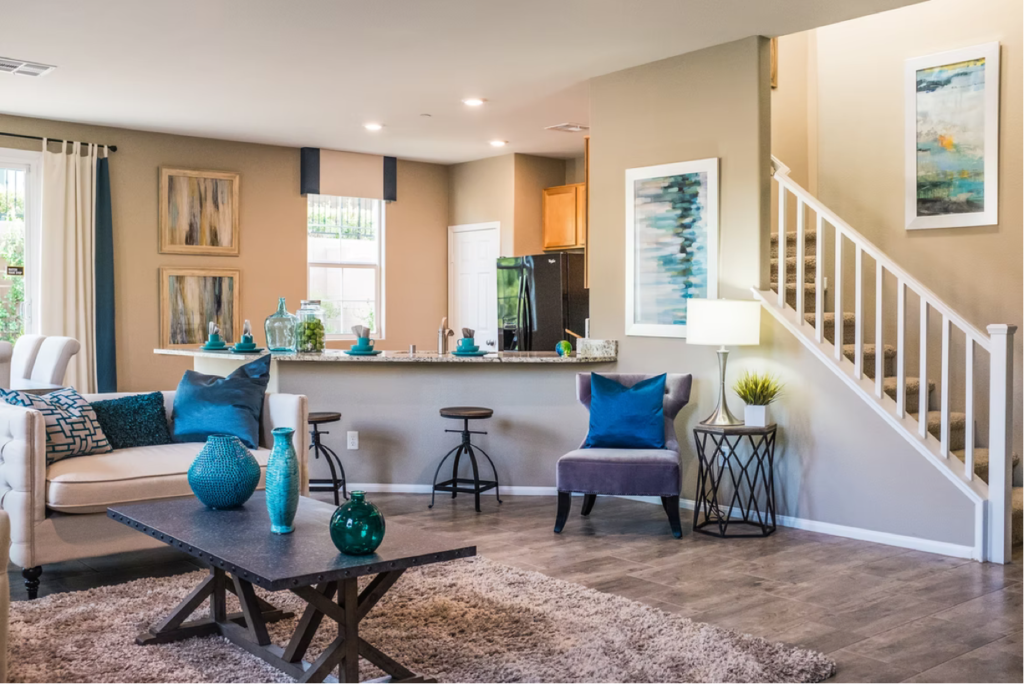 When you're trying to sell your home, you must take some time before listing it for sale to do some renovations and updates throughout the house. These changes can go a long way towards securing a good price for your property! This article discusses 4 ways that you can get a little extra money for your home just by sprucing things up before selling. Remember though: too much renovation can actually devalue your property. Consider these updates carefully before making any final decisions.