Luxury home furniture pieces are not items you buy, they are an investment in items that you can cherish. High-end furnishings give an over-the-top sense of elegance and a unique ambient feel to any design space. Choosing the right piece of furniture to fit your personal style is essential in creating a home that welcomes you. European designed furniture embodies grace, elegance and charm. The classic lines and modern features of beautifully designed furnishings are a symbol of high-end luxury that is undeniable.
Venicasa offers top of the line luxury furniture direct from Europe. Their beautiful selections are designed to fit any home of any style. Whether you are looking for a classic design or a mid-century modern look, they have what you need to give your home the over the top glamourous look befitting your castle. The furniture they sell are likened to works of art that can only be found in the most exclusive museums.
Their one of a kind pieces are infused with elegance and class. As Venicas writes in their latest blog post introducing Formitalia, "Formitalia also creates luxury collections with Tonino Lamborghini and Aston Martin. Together, these names are at the forefront of high-end European design. Each collection has its own style. Tonino Lamborghini Casa is brash and bold. Aston Martin is graceful and strong. Formitalia is glamorous and sparkling. Each collection presents a different personality and creates a new conception of luxury."
Aston Martin Luxury Furniture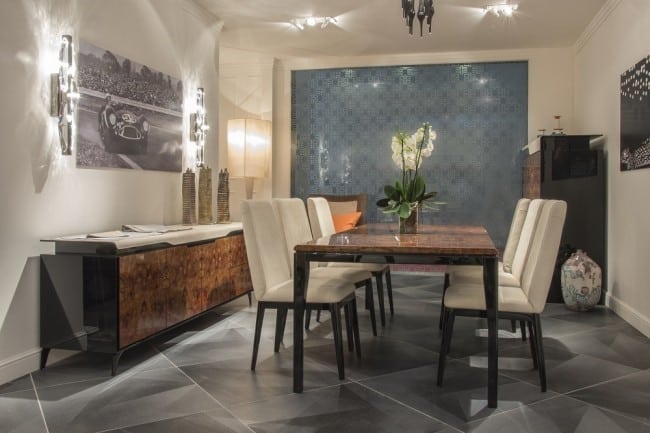 This exquisite furniture line represents contemporary elegance at its finest. You can find everything you need in the Aston Martin line of furnishings. From beds and sofas to accent chairs and dining tables, this unique line is made to satisfy the most discerning buyer. The clean sleek lines of their furnishings are minimal yet over the top. The modern elegance surpasses the norm but infusing simple design themes into high quality works of art. The European influences work to create an interior that is warm and inviting. Not only does this line offer furnishings, but it boasts lighting fixtures that can accentuate your home's decor.
The chandeliers are elegantly designed to grace your entryway or create an over the top look for your boudoir. The line also offers elegant rugs to anchor your space in unparalleled luxurious decor. The finishes and quality of this line are unmatched.
The Tonino Lamborghini Casa Line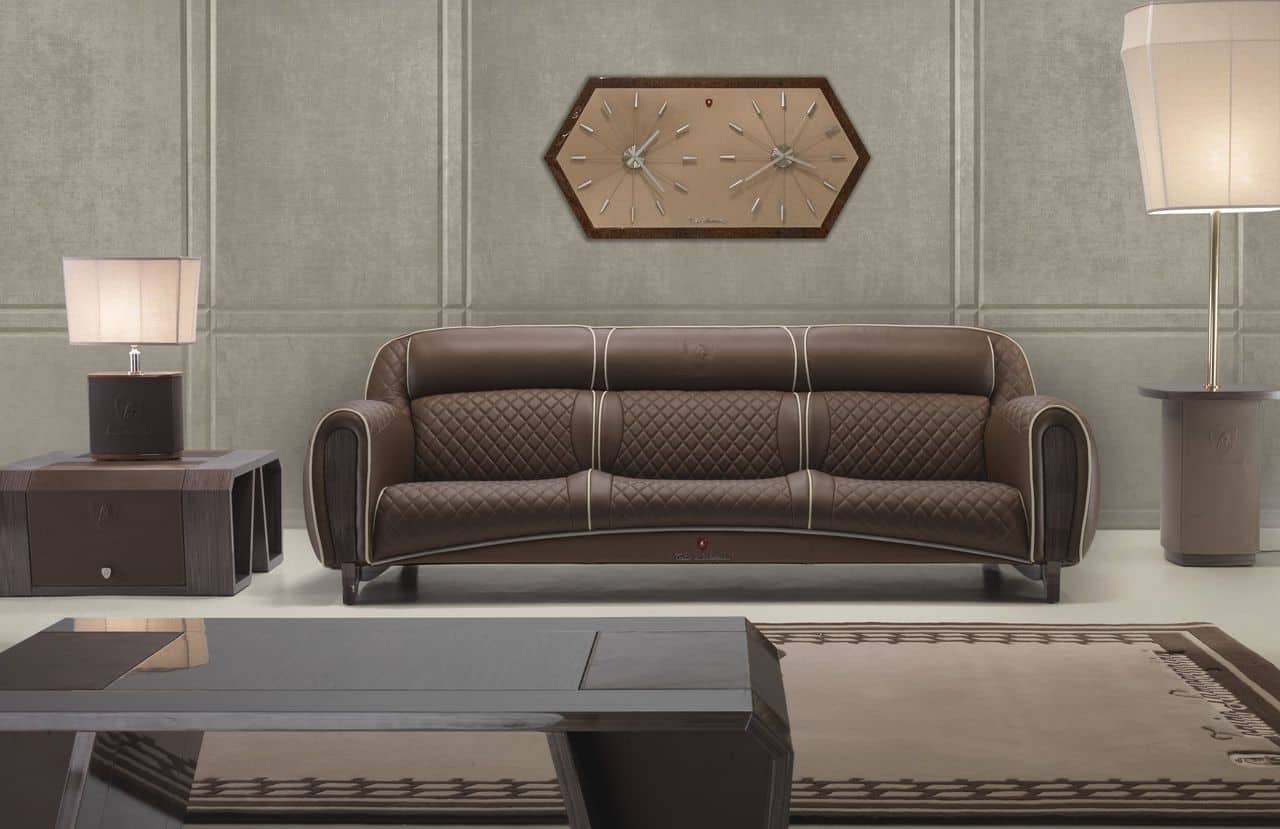 This contemporary furniture line offers quality that is made in Italy and is available direct to you. The luxurious designs of this furniture are sure to fit well within your interior space. The Italian inspired look of the elegant pieces is sure to add a level of class that is unmatched by any other furniture line. The Tonino Lamborghini line offers bedroom furnishings that can be incorporated into your personal space for just the right look of elegance. The ideas that are incorporated into the selections of furniture are sure to ignite your senses and provide elegant charm for your personal space.
Not only does this line boast a beautiful bedroom collection, the Tonino Lamborghini style influences other pieces. The night tables are sure to compliment the decor of your personal space. With luxurious details, these pieces will inspire you to rethink the way you do decor. From home theater seating to office decor, this exquisite collection is sure to ignite the senses of any buyer with discriminating taste.
The Formitalia Luxury Furniture Line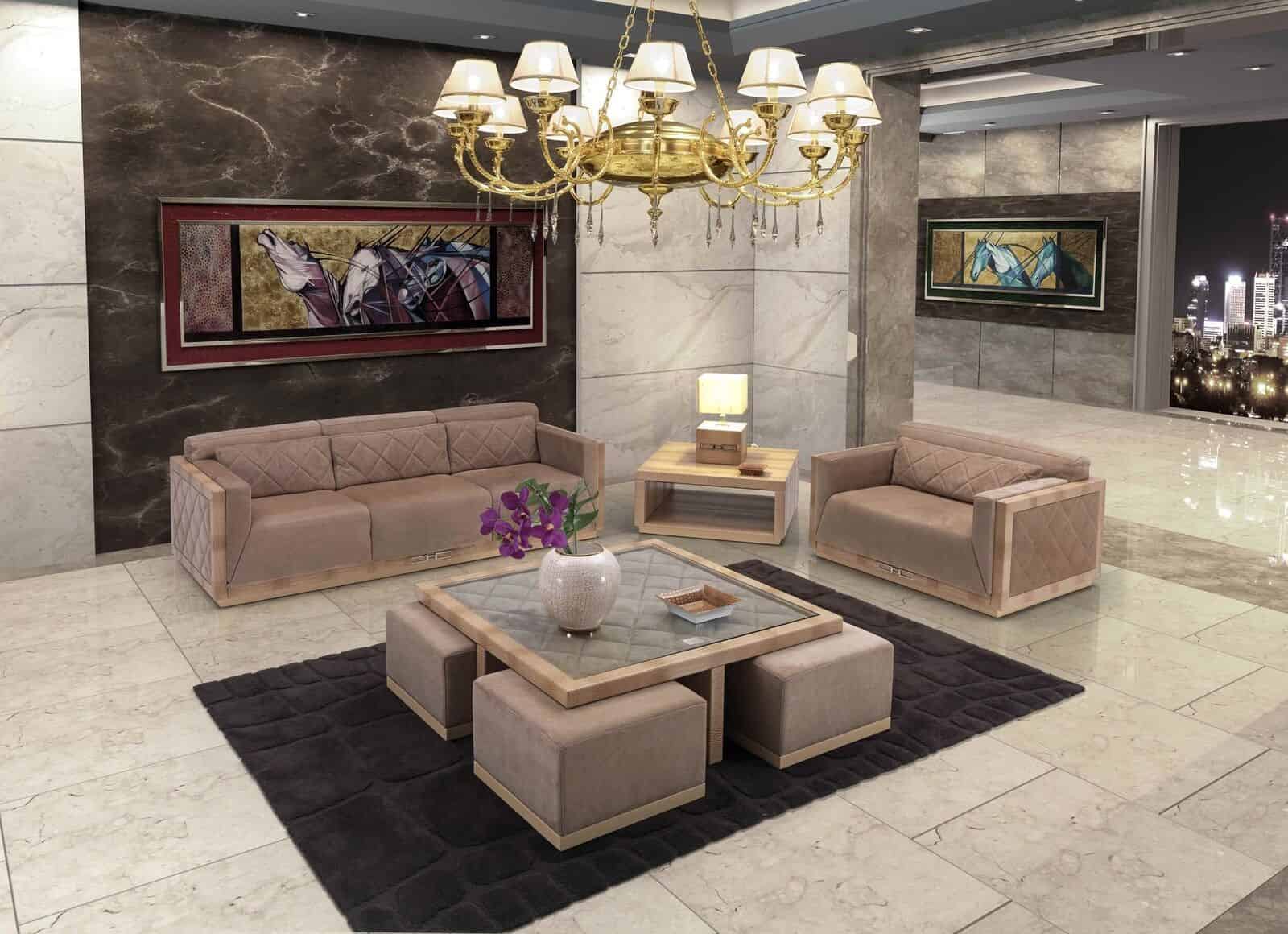 This line offers transitional elegance that can grace the rooms of the most exclusive homes. The over-the-top decor of the Formitalia line is sure to set your home decor apart from others. The unique and one of a kind looks are inspired by Europe and made in Italy. The lighting fixtures give a sense of glam and is sure to illuminate any space. There's no denying the chic and elegant look of this furniture line. The luxurious and muted tones of the furniture pieces invoke a sense of grace and style. This line infuses classical elegance with traditional accent ideas and combines them to make a wonderful work of art. The masterful pieces are designed to command the presence of any room. There is no denying that the Formitalia line has an exclusive look sure to make your space the envy of all. From the lush fabrics to the supple leathers, this line would make the most discreet buyer covet the design.
Venicasa has made a name for itself in the luxury furniture industry. The Italian inspired furnishings they offer give a look of glam and over-the-top elegance that is undeniable by any consumer. As hard as you may try, you won't be able to find these one-of-a-kind pieces anywhere.The luxurious fabrics and supple leathers of the furniture pieces are indicative of the high-quality this company offers. They offer the highest standards of furniture at discount prices. This company is a one stop shop for your home decor needs. If your castle is in need of a much-needed makeover, there's no need to look any further. You'll find everything imaginable from sofas and beds to office furnishings and dining tables. The Italian inspired look will grace your home with the elegant decor you need to be the envy of all your friends.