German company Kristallkontor focuses on decorative minerals in interior design
Steffen Dettmann is on a quest to reach far beyond what science can tell us about minerals. In other words, he is interested in showing everyone that minerals are not merely scientific entities that can be found in nature. For him, they are forms of art, the art of nature, and significant elements of the interior design. Dettmann's curiosity and his strong sense of aesthetics did not let him stay within the boundaries of science. As a geologist, Dettmann studied minerals, and as an interior design expert, he put forward the concept of mineralistic style.
Dettmann's passion to discover the artistic value of minerals has let him take on a ceaseless journey. A journey that takes him from Sweden and Denmark where he calls the home of the antique originals, to China where he found support in the views and philosophy of a teacher and a great friend. The journey goes on, and his current stop is Kristallkontor in Lübeck, Germany. Inspired by the harmony within nature, Kristallkontor brings beautiful objects made of crystal, fine stones, and of course minerals together and aims at taking interior design to the next level.
Stephanie Zwerner, Dettmann's better half, is also his business partner. Their business is unusual. With their passion for aesthetics, Dettmann and Zwernere's Kristallkontor was established to make a strong statement in the interior design and to stand for a good attitude towards life and self-fulfillment. They put individual extraordinary pieces of nature's art; decorative objects made of minerals and crystals together. On top of that, they add the simplicity of the Gustavian style. Thus, decorative minerals meet the Danish and Swedish vintage furniture to remind us of the lightness of being. In fact, it is this contrast, the harmony of the contrast that makes Kristallkontor unique and lets it stand out among other interior design companies.
For years, Steffen Dettmann met mineralogists and designers from different parts of the world and worked with them. The experience he gained during all these years and the exchange of ideas with others prepared Dettmann for what he actually wanted to do; having his own, unique interior design business.
He worked in northern Sweden for 5 years. During this time, Dettmann was impressed by the simple but delicate Scandinavian style of interior design and its combination with the white Gustavian style furniture. From that point on, he knew that he should work on combining the Scandinavian style of interior design and its grace with the bright and spectacular art of nature, decorative minerals, and crystals. But Dettmann did not stop there. He wanted to go forward, explore, and improve. He wanted to grow beyond his limits. He has been to Asia, worked there, and gained experience as well as an insight into the different, intriguing, charming Chinese culture.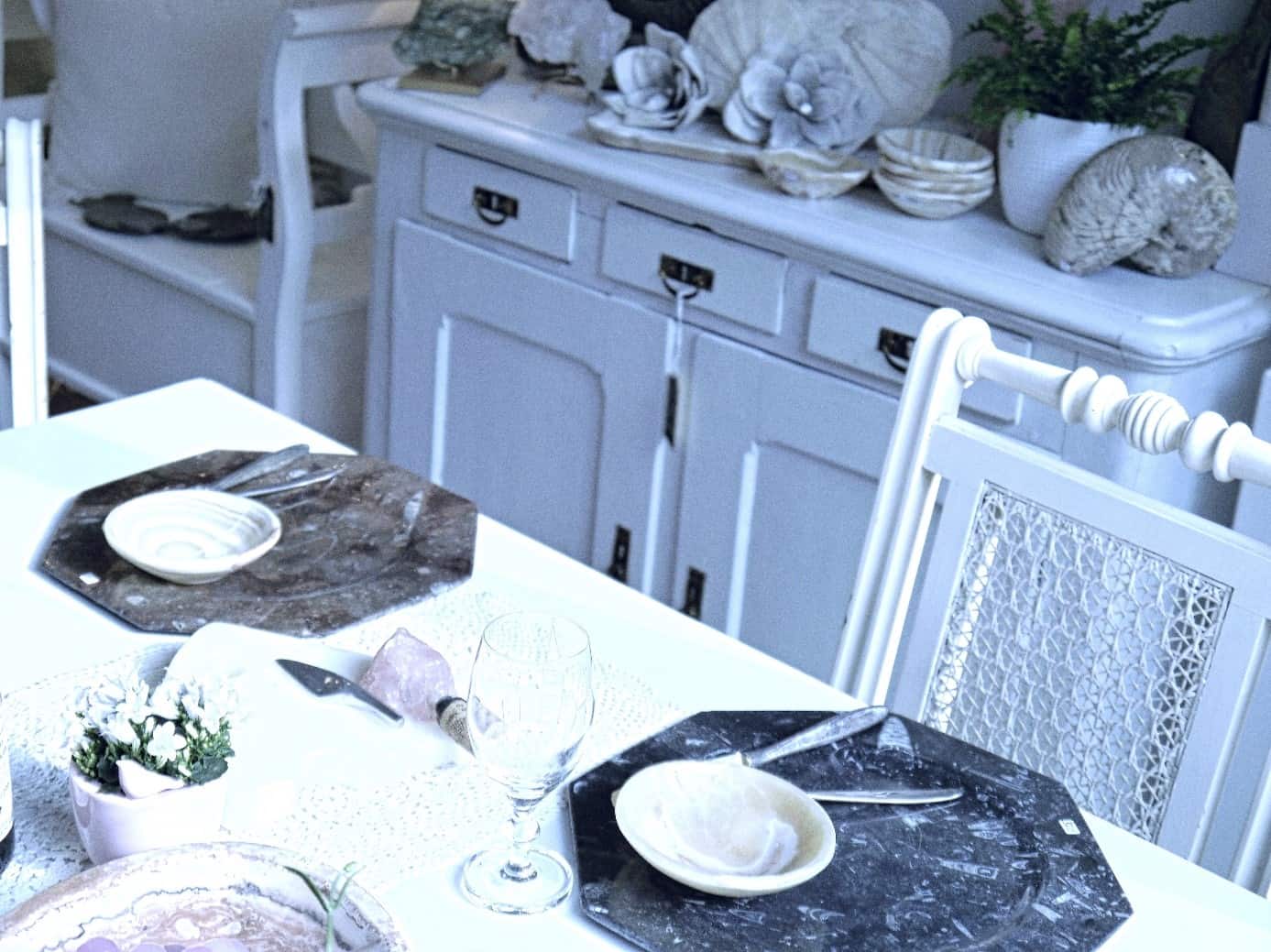 By virtue of his deep interest in decorative minerals and crystals, Dettmann kept finding himself back in China. He has been to China for more than twenty times. During these travels, he kept wondering, discovering, learning about the Chinese culture where crystals have a significant place. In Asia, particularly in China, there was always something more to discover. On top of that, Dettmann met a Feng Shui master who comes from a traditional Chinese family. The master became a teacher for him, and later on, they became really good friends. Dettmann's master and his good friend encouraged him to take a step forward to make his dreams come true.
Creative and playful: Chasing the beauty of the unique combination of contrasts 
Steffen Dettmann took baby steps towards his main project: Kristallkontor. Before he opened his own shop, he started with isolated exhibitions. These exhibitions provided him with a free space where he found the opportunity to put his ideas on concrete. Dettmann received positive feedback from his friends, colleagues, and professionals who work in the field of interior design. After a while, he knew that these small exhibitions will not be enough for him to demonstrate the harmony of the art of nature and simplicity; science and aesthetics.  In 2019, he opened his own shop in Lübeck, Germany, and named it Kristallkontor.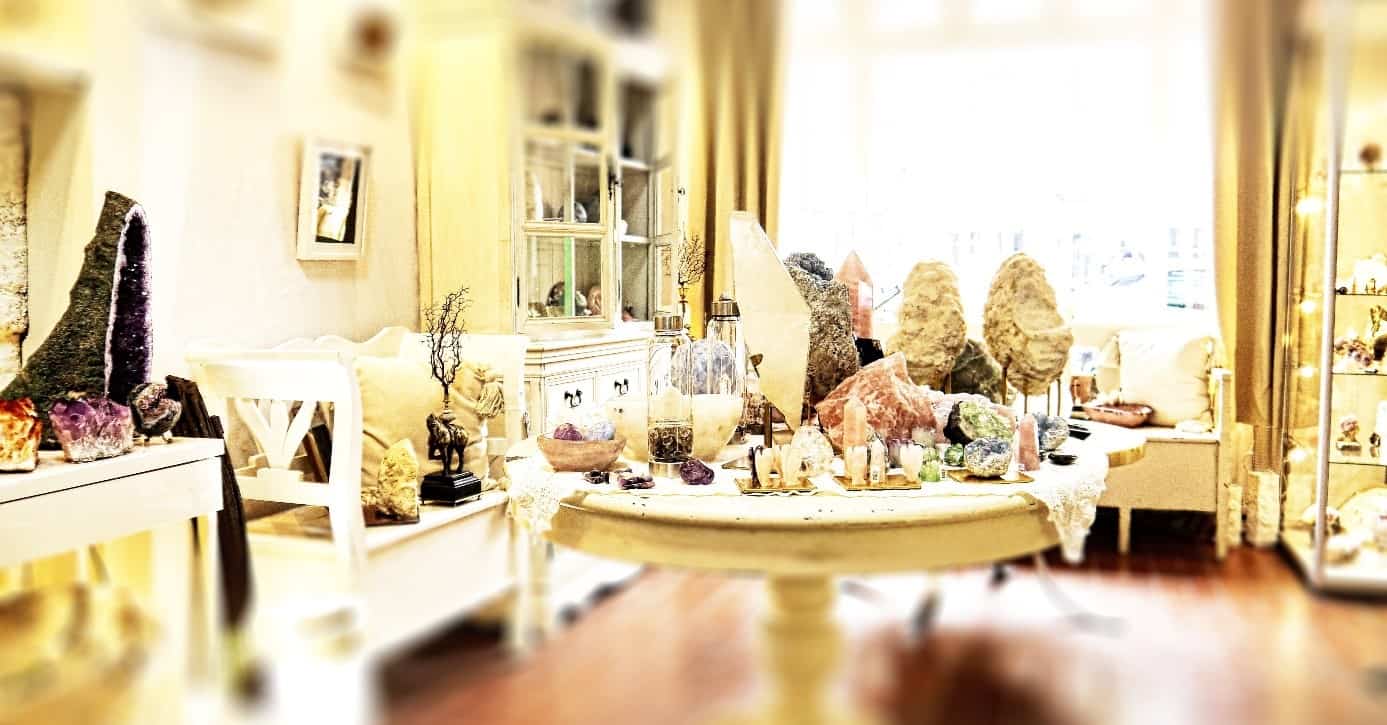 Creative and playful. This is how Steffen Dettmann and Stephanie Zwerner bring their ideas into life to make a difference and to carry the interior design to the next level. Their greatest passion is to achieve harmony within contrasts. To achieve the level of perfection in the interior design where the simplicity of the Scandinavian style furniture meets the art of nature, decorative minerals, and let them be even more glamorous. They find it fascinating that a piece of old and simple looking furniture might have a long story to tell about where it has been, what it has been through which makes it much more than a simple piece of furniture.
At Kristallkontor, they aim at bringing different elements of interior design together in a way to create integrity. They are pushing the limits of interior design to be even more creative and playful while holding onto their strong sense of aesthetics and considering the importance of proportionality. What nature offers, be it crystals, minerals, emerald, or rose quartz, all of them come together at Kristallkontor, to make a new sense, to create a new taste of the interior design.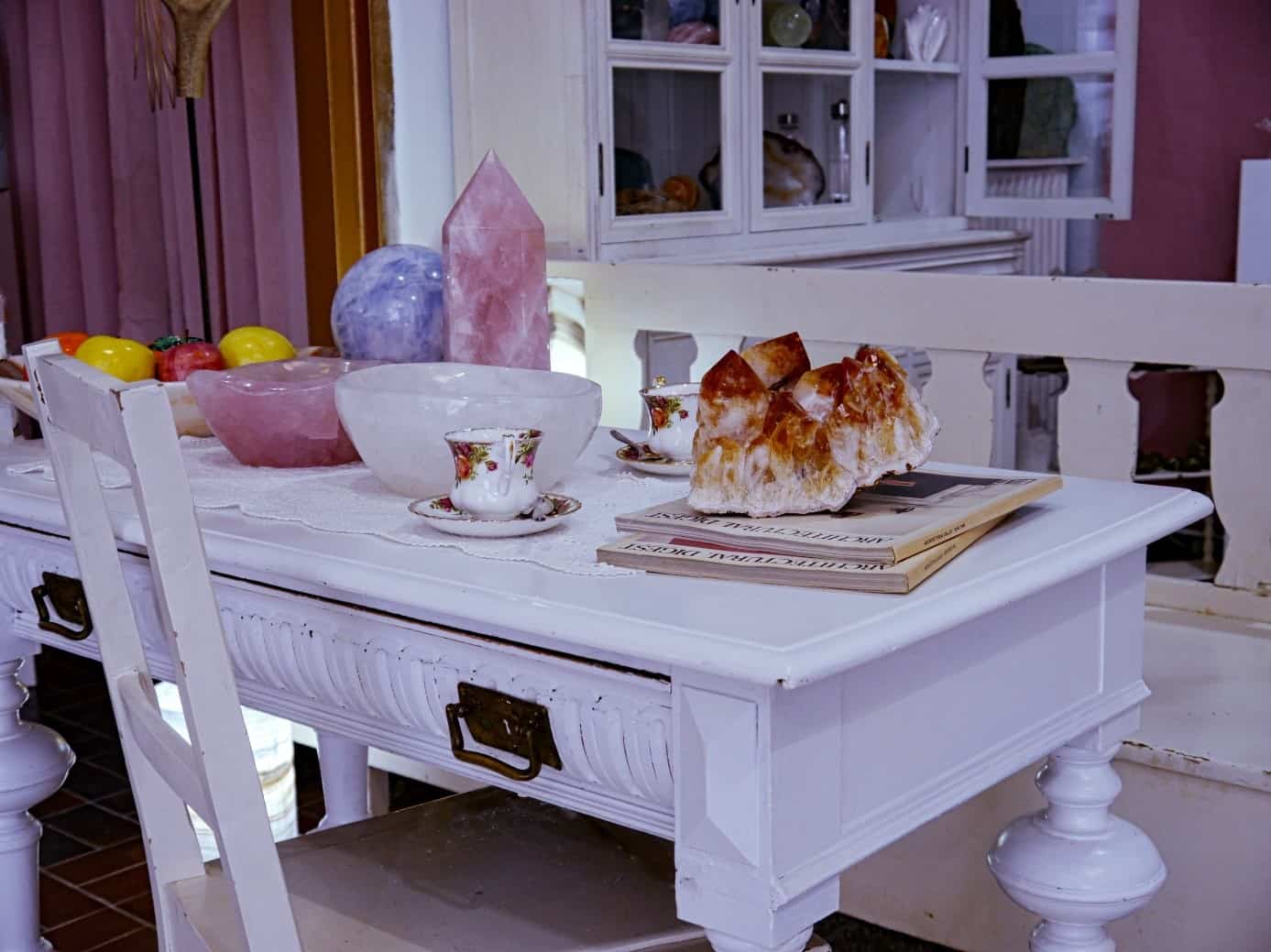 Dettmann and Zwerner established Kristallkontor in the old town of Lübeck, in Germany which is known to be a traditional trade center for merchants. Since then, they work continuously to bring the unique composition of decorative minerals and crystals with the Scandinavian style of furniture to your home. Together, they trace things that make them feel happy, at peace, and comfort. Dettmann and Zwerner live what they love! As they follow their passion in interior design, they also want to have a touch of love, a sense of aesthetic in your place, to make it unique, lively, and perhaps most importantly, to let what you call your 'home' to have a story to tell.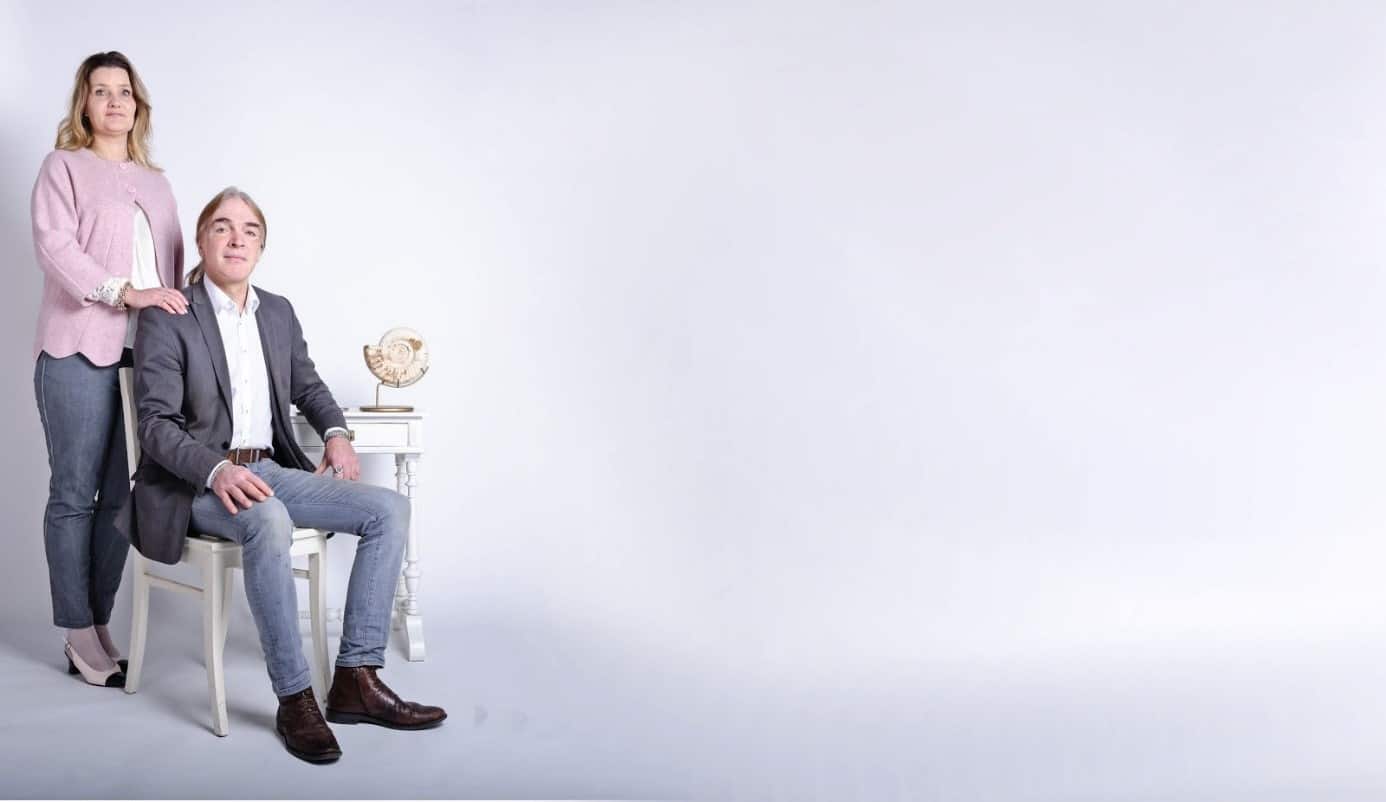 For more information visit the Facebook page.