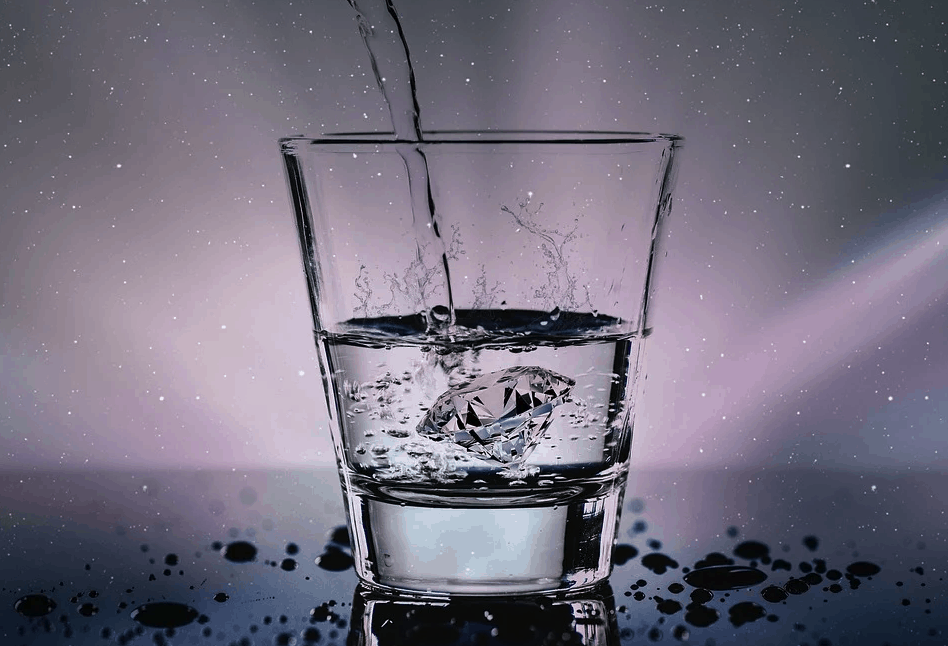 The Best Countertop Water Distiller for Pure, Fresh Water
According to experts, a human being should take at least seven glasses of water per day. The question is, how clean is the water you are drinking? This article sheds light on distillation, one of the best and the oldest water purifying methods. While at it, we will review in detail the best countertop water distiller in 2021 and 4 others in its class.
What is a Water Distiller?
In a nutshell, a water distiller is a device or an appliance used to purify drinking water. If you can remember from your elementary science class, water distillation is the process of separating water from impurities so you can have clean distilled water.
Water distillers comprises of a heating element, a boiling chamber, a condenser, a filter, and a container to collect the clean water. Once you turn on the distiller, the heating element heats the water until it becomes vapor and rises to the boiling chamber, leaving behind most impurities.
The steam then passes through the condenser, where it starts to cool down and turn back into liquid. To ensure the distilled water is completely pure, the best distiller passes it through a filter before finally collecting it to the container.
The most significant benefit of using a distiller to purify drinking water is that it's cheaper than buying bottled water, especially when you have a big household. This method is also effective on any type of water, even if you live in a place where there is salty water.
The drawback, however, is that distilled water is stripped of all beneficial minerals, and this can also make it taste flat.
Best Home Water Distillers
1. CO-Z Stainless Steel Water Distiller
CO-Z Water Distiller, Stainless Steel Distilling Pure...
Purest Possible H2O ----- The 50Hz, 750W heating element...
Purify Water ----- 50Hz 750W heating element guarantees...
Easy to Use & Maintain ----- Push a single button to start, and...
Protection ----- Thermostatically controlled to automatically...
Warranty ----- Comes with 1 year limited warranty from the...
If you're looking for the best countertop, then the CO-Z Water Distiller, Stainless Steel should be on top of your list. This distiller boasts a sleek and classic design thanks to the combination of stainless steel and glass. It is truly one of the most beautiful distillers in the market.
Beauty aside, the distiller is completely safe to use and FDA-approved. Unlike the Megahome though, this distiller gives you a gallon of distilled water every four hours, and that is the average time with most countertop distillers. While most of the distiller is made of glass and stainless steel, the collection container has a plastic handle so you won't burn your hands when picking up the clean water.
2. H2oLabs Water Distiller
Best-In-Class Stainless Steel Water Distiller with...
Now with H2o Labs EXCLUSIVE Activated Carbon Pods that last twice...
The entire steam chamber, (bottom, sides and dome), and the full...
Optimal size 565 Watt heating element. Bigger is NOT better. Some...
Everything you need to begin making the PUREST water ever is...
This Water Distiller from H2o lab is yet another gorgeous masterpiece made of stainless steel, a touch of BPA-free plastic, and glass. While it does have some plastic components, the distilled water does not come into contact with it thanks to the innovative porcelain nozzle where water passes.
The tank has a one gallon capacity, and it only takes 6 hours to make a gallon of pure distilled water. The model also comes with a carbon filter and a full-year supply of replacement filters to ensure thoroughly cleaned water.
3. Megahome Nutriteam Countertop Distiller
Sale
Megahome Countertop Water Distiller Stainless, Glass...
YOUR SAFETY COMES FIRST: This Megahome distiller is UL...
BEST QUALITY: Full 304 stainless steel interior and exterior,...
PUREST WATER: Distills 1 gallon every 5.5 hours. Distills the...
GLASS COLLECTION: This distiller includes a durable and easy to...
BEST SERVICE INCLUDED: Every Megahome distiller is backed by a 1...
This Megahome Countertop water distiller is the most popular choice in the market and for good reasons. Its stainless exterior and glass water collector promote a clean but classic design that easily blends into your aesthetic. This is one of the few water distillers in the market which the Underwriters Laboratory has approved, so you know it's effective and safe to use.
The beautiful countertop distiller can process 1 gallon of distilled water every 5.5 hours, so you can get at least 3 to 4 gallons per day.
4. Pure Water Mini-Classic CT Counter Top Water Distiller
Pure Water Mini-Classic CT 120v Counter Top Distiller
Produces .8 gallons (approx. 3 liters) of 99.9+% pure...
Uses a removable boiling tank for easy filling and cleaning
Made-In-The-USA Stainless Steel construction with a Glass jar for...
Double-clad to increase safety and prevent burns
15-year warranty on stainless steel and a 2-year warranty on...
If you want a durable, safe and compact distiller for your home or travel, this Pure Water Mini-Classic CT distiller is perfect. This unit's biggest selling point is that you don't have to assemble it as it comes ready for use. You will also love how small and compact it is so it will fit nicely in a small kitchen or even an RV.
The distiller's size shouldn't worry you though- it will produce enough distilled water for a whole family. This unit gives 3 liters every 3.5 hours, and you can leave it unsupervised thanks to the auto shut-off feature.
5. Durastill 8 Gallon per day Automatic Water Distiller
Next to the Megahome Nutriteam in popularity is this Durastill Automatic Water Distiller, which gives you 8 gallons of distilled water per day. If you have a huge family or a gathering of people, this is the perfect distiller to use. What is most awesome about it however is that 4-gallons of that water is reserved inside the distiller for later use.
Durastill is a dependable and tested brand that's been around for over 35 years, and this gives you confidence that their product will provide you with high-quality drinking water. The device is effortless to use and takes very little space in your countertop, despite its huge output.
Benefits of Drinking Distilled Water
1. Zero inorganic compounds. According to Allen E. Banik, M.D. Author, "The Choice is Clear", distilled water is the safest type of water to drink because it contains no inorganic compounds. Water contains inorganic minerals that the human body cannot assimilate, and they end up causing harm to your arteries and kidneys in the long run. Those compounds include barium, nitrates, copper, and chlorine.
2. Fewer to no microorganisms. Bacteria, fungi, viruses, and all other microorganisms found in water are left behind and killed when water heats to over 150 degrees Celsius. The water distillation systems also removes metals and organic contaminants like pesticides from the drinking water. This ensures you are drinking very safe water.
3. Best for detoxification. Most people use bottled or tap water when doing a detox or a cleanse. Unfortunately, the water they use introduces more toxins into their bodies instead of getting rid of them. With distilled water, you are sure no toxins are entering your body, especially if you use an excellent distiller.
Is a Water Distiller Worth It?
One thing is for sure, water distillation systems are not cheap, but it's completely worth it. While other water purifying methods like boiling, reverse osmosis, and filtration are all good, only distillation gives you 99.9% purity in water. As for the cost, a water distiller will spend at most 40 cents per gallon, which is a drop compared to buying bottled water.
Factor in the fact that you are saving the world from all those plastic bottles, and you have a winner right there.
When deciding whether investing in a water distiller is worth it, consider other pure water uses other than drinking. For example, you should only use purified water in your humidifier, nose drip, and brushing your teeth. Using bottled water for all these can be quite costly and tap water is not always safe.
Why are Water Distillers so Expensive?
A good water distiller will set you back between $50 to $200 depending on the make, brand, and special features. If you compare this to your $30 high-end coffee maker, it can seem quite expensive. However, the best water distillers are made of extremely high-quality material to enable them to do what they do for a long time, up to 30 years. All the components and functionalities of a water distiller are also complicated, which is why the appliance costs that much. As we have said above though, a water distiller is absolutely worth it if you want to use pure water without breaking the bank and running the environment.
How to Choose the Best Water Distiller
When choosing a water distiller for your home use, these are the factors you should consider.
1. Capacity and output
How much water does the distiller hold in its tank, and what is the output per round? If you have a big household or people generally drink a lot of water, you might need something with a higher capacity like the Durastill 8 Gallon per day distiller.
2. Portability
Do you need a distiller for home use, or will you be traveling with it for adventures? If your answer is later, choose a more portable and lightweight unit.
3. Construction material
The only reason you are distilling water is to have it purified. It makes no sense therefore, to introduce more impurities in the water during the distillation process. Choose a unit made of stainless steel or aluminum and glass for safety purposes and stay away from anything made with plastic, even if it says BPA-free.
4. Your budget
Last but not least, consider your budget. While the best water distillers may be on the expensive side, you can still find a few budget models that don't compromise on safety, ease of use, and durability.
Who Makes the Best Distilled Water?
Megahome line of countertop water distillers undoubtedly makes the best-distilled water. The high-quality, plastic-free build and slow distillation make pure water taste good even without the additional minerals.
In Conclusion
There is a reason why water distillation has stood the test of time as the best water filtering method. A countertop water distiller brings convenience, safety, and efficiency right to your doorstep and ensures you have the purest form of water for your use. We hope that after reading these water distiller reviews, you can make an informed choice on which is the best water distiller for you.