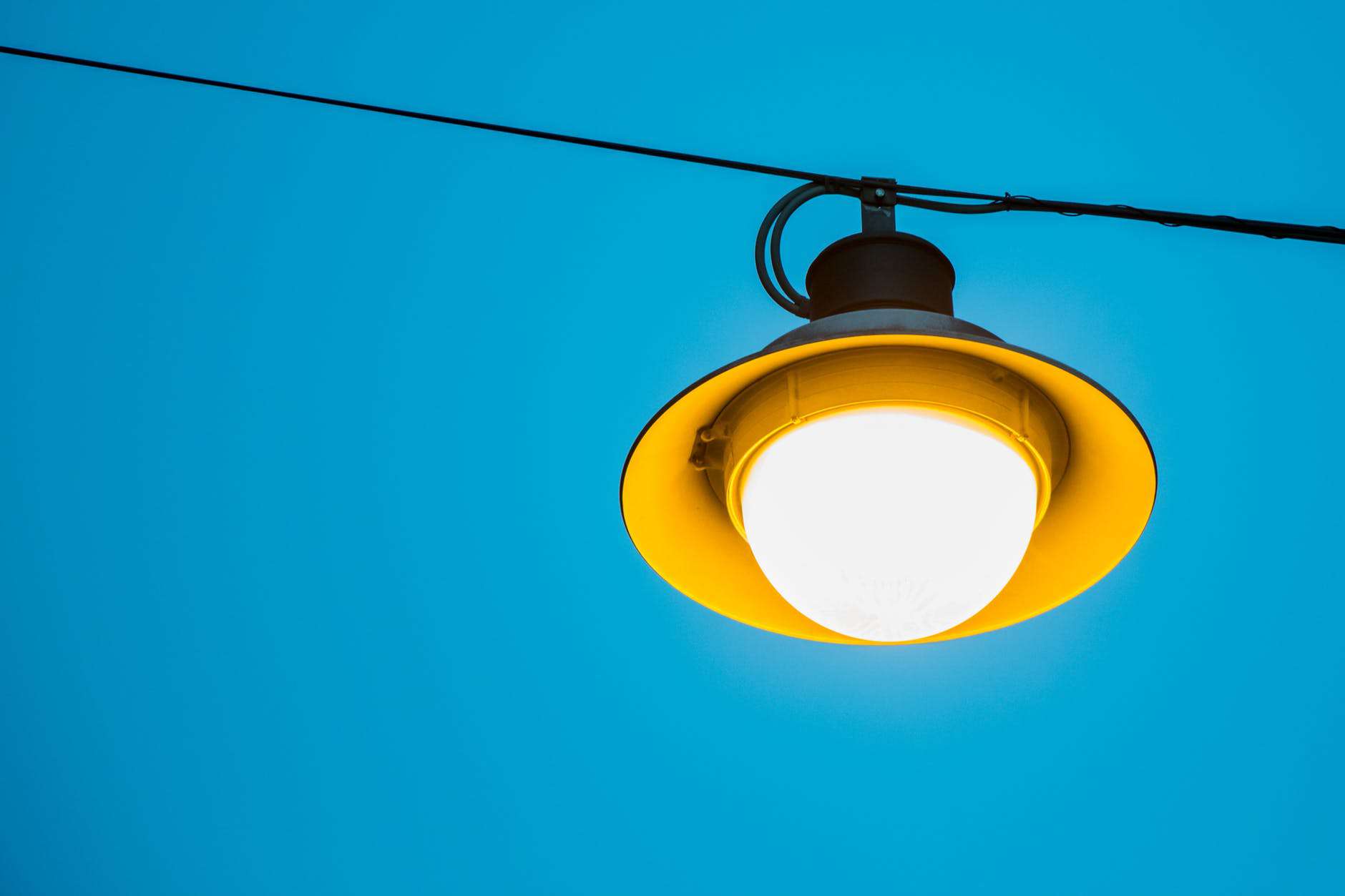 Best Light Therapy Lamps for Improved Moods and Energy
When it's not possible to get much sunlight in winter and fall, it's easy to get into a gloomy and sullen state of mind. If this happens, it becomes increasingly difficult to be productive in your daily tasks.
Luckily, there's a perfect solution for this situation. With a SAD lamp, you can rejuvenate and refresh your mood and become more energetic throughout the day.
Finding the right fit can be a tedious task, so we've gone ahead and assembled a list of the best light therapy lamps you can buy as well as the factors to consider as you choose one for yourself.
Let's begin!
1. Carex Day-Light Classic Plus Bright Light Therapy Lamp
Sale
Day-Light Classic Bright Light Therapy Lamp - Sun Lamp...
Contains (1) bright light therapy lamp. This daylight lamp...
A bright light therapy light that will help fight the winter...
This natural light lamp provides the maximum dose of 99.3%...
This mood lamp, sometimes called a sun lamp, meets the strict...
A sun lamp therapy light that meets clinical guidelines for...
The Carex Day-Light Classic Plus delivers 10,000 LUX in a wide field of illumination with UV-filtered and glare-free white light to provide safety and comfort. This clinical LED lamp meets all professional standards for therapeutic use and is undoubtedly one of the best SAD lamps you can buy today.
The Day-Light Classic Plus Bright Light Therapy Lamp comes with a flexible angle stand to help you find the best position to receive the light from. Also, it has a height adjustment feature that allows you to raise or lower the therapy light to suit your needs appropriately.
This bright light therapy lamp provides a full spectrum of light for maximum effectiveness. The light-box is similar to the model used by researchers globally, with two brightness settings. With it, you can experience mood and sleep improvement, jet lag recovery, and a boost of energy. As such, you can use this light therapy lamp to energize your day and improve your focus at work.
2. Circadian Optics Light Therapy Lamp
Sale
Circadian Optics Light Therapy Lamp. UV-Free LED Happy...
Stylish and UV-Free: These mood light sun lamps are not only good...
Light Is Essential: Sunlight regulates the cycles of our bodies...
Effective: This therapy light provides the recommended 10,000 LUX...
Longer Lasting: The LED natural light lamp lasts approximately...
Easy to Use: Our happy lamp's revolutionary, quick one-touch...
If you are looking for brighter days and more restful nights, the Circadian Optics SAD lamp is the ideal choice for you. With this product, you can maintain a healthier sleep-wake cycle, helping you feel more active and awake throughout the day and making it easier for you to fall asleep at night.
The mood improvement capabilities of light therapy will help you maintain a healthy circadian rhythm, positively affecting your mood. During the day, this bright light can repress melatonin levels and sleepiness while increasing your alertness and concentration, improving your performance as a result.
Besides, the Circadian Optics sun lamp's stylish design will make a fashionable addition to your home or office space while providing the light and energy your body requires. This therapy lamp provides 10,000 LUX of brightness to treat winter blues, regulate sleep and provide an energy boost that will leave you feeling happier.
The lifespan of the LED natural light lamp is approximately 50,000 hours, which is longer than that of typical fluorescent bulbs.
3. Lumie Vitamin L Slim Light Box for Effective SAD Light Therapy
The Lumie Vitamin L is the perfect solution for lifting your mood, boosting your concentration, and restoring your natural energy. This SAD lamp is guaranteed to put you in a better frame of mind and leave you feeling more alert. With a slim and lightweight design, you can use it at home or carry it to work to improve your well being as you focus on your tasks.
You can position this Lumie product in portrait or landscape according to your convenience. The 10,000 LUX will provide sufficient treatment at 16 cm away. You can start with 30 minutes a day and then gradually increase the time to find the range that works for you.
The intense sun-like light will keep your circadian rhythms on track, especially when there isn't enough bright light during the day or in the winter months. Lumie is the inventor of the first wake up lamps, and with their energy-efficient medical device, you can enjoy a 3-year warranty.
4. Lumie Bodyclock Glow 150
If you've wondered how it could feel to wake up with the sun's light in your face without having to leave your bed and draw the curtains, you'll love the Bodyclock Glow 150 alarm clock. With a sunrise duration of 20,30 or 45 minutes, you can wake up to a bright sunrise next to your bed. This Lumie product will wake you up naturally at the set time after the wake-up light gradually reaches its brightest.
According to Lumie, studies show that waking up with an increasing light intensity helps improve sleep and awakening quality. With the Lumie Bodyclock Glow 150, you can rise to brighter mornings on your bedside table, feeling more energized to get through the day.
The fading sunset feature for 20,30, or 45 minutes can help you wind down as the light intensity gradually fades through pink, orange, and red colors before the alarm clock turns off. The fading light can signal the body to produce melatonin and ready you for sleep as it makes you naturally drowsy. Additionally, the 10 sleep and wake sounds can work with the light settings to make your sleeping and waking easier.
5. Lumie DESKLAMP SAD Light Therapy and Reading Lamp
With a dual-purpose desk light, this 10,000 LUX light therapy lamp features 4 tap control light levels suitable for use at home or in the office. The bright light will certainly put you in a better mood and boost your energy to help you feel more alert. As such, the Lumie Desklamp is one of the best SAD lamps to buy.
You can angle this desk lamp to shine its light on your face without directly staring at it during your study, working, or crafting time. The diffuser is removable so that you can get maximum brightness from this light therapy lamp.
The extra blue light allows you to position this lamp about 50cm away while still receiving effective therapy of 2,500 LUX.
6. Verilux HappyLight VT10
Sale
Verilux HappyLight VT10 Compact Personal, Portable...
USA BASED - Verilux, with over 60 years as your Healthy Lighting...
UV-FREE, FULL SPECTRUM LIGHT - Delivers up to 10,000 lux (light...
EASY TO USE, COMPACT DESIGN - Simple on/off button makes...
IMPROVE SLEEP, MOOD, FOCUS, ENERGY - Bright light from the...
SAFE AND NATURAL LIGHT THERAPY - Non-invasive and drug-free;...
The Verilux Happylight Compact Light Therapy Lamp offers a personal light therapy experience. It has a lightweight and small build that makes it portable while providing up to 5,000 LUV of white light to boost energy, lift mood, regulate sleep, and enhance your concentration. The design of the Verilux HappyLight allows you to set it up anywhere without requiring too much space.
The on/off power button makes it easy to operate this desk lamp. Plus, the Flicker Elimination Technology works with the Optix Glare Control Lens to reduce eye-strain and fatigue, making your time with this therapy lamp more productive. This makes this product one of the best light therapy lamps you can find.
7. Northern Light Technologies Boxelite Bright Light Therapy Box
Sale
Northern Light Technologies Boxelite, Lux Bright Light...
10,000 Lux at up to 14 inches – Light therapy units MUST...
Full Spectrum UV Free Light – Our powerful glare-free...
Most Recommended for Over 30 Years – Light therapy has been...
High Quality Metal Construction – All Northern Light...
Improve Your Overall Mood and Well-Being – Studies prove that...
Like other SAD lamp products, the Boxelite Light=Box attempts to replicate natural outdoor light as accurately as possible. It features a 14" screen that provides 10 000 LUX without getting too close. It has full-spectrum lights with no UV rays or glare, making it safe and comfortable for your eyes. All the UV rays are filtered out so that the diffuse light effectively boosts your energy and emotional state.
The Boxelite Light therapy box has been clinically tested and is guaranteed to ease blues, circadian sleep disorders, jet lag, and low energy on dark winter days. With its high-quality metal build, it is a long-lasting product that can serve you for years.
Factors to Consider When Choosing the Best Light Therapy Lamp
1. Purpose of SAD Lamps
An SAD lamp is specifically designed to provide artificial light exposure to people with Seasonal Affective Disorder (SAD). SAD is a type of depression that develops during the winter or fall seasons and is characterized by low energy, sleep disorders, focus challenges, and feelings of hopelessness.
These SAD symptoms can be alleviated using phototherapy from light therapy lamps. By sitting or working near these lamps, the light affects the brain chemicals connected with mood and sleep to make you feel more energetic.
With an SAD lamp, you can maintain the same vigor you need for working by getting sun-like light from these indoor light therapy devices.
2. LUX Capacity
An essential feature to look for in light-boxes is the amount of LUX, which is the measurement for the brightness of the light produced. The goal of buying a light-box is to supplement the natural light you're missing during short winter days.
Sunny days provide a brightness level ranging from 10,000 - 100,000 LUX. As such, SAD lamps need to have at least 10,000 Lux to provide the minimum brightness of a sunny day to treat the seasonal affective disorder effectively. Additionally, the therapy lamps should offer full or broad-spectrum lighting.
3. Flicker and Noise-Free
Some fluorescent lights can flicker, which can be a problem for certain photosensitive people. The flickering can cause nausea, headaches, and other problematic symptoms. So, as you choose your therapy lamp, you should ensure it has anti-flicker technology.
A feature such as an electronic ballast can be useful in getting rid of flicker and the annoying hum that fluorescent lights produce. Keeping this in mind will help you select a product that will give you a pleasant and comfortable experience.
4. Portability
If you plan to carry your light therapy device with you to work, over the weekend, or any other place, you'll want to consider its size, shape, and weight. You should ensure it has a small, lightweight, and compact design to avoid any troubles while moving it around.
LED light therapy lamps tend to have a smaller build than fluorescent lightboxes. Additionally, blue light lamps are also smaller in size and can be an excellent choice for portable lamps.
Lamps with an attached stand can be particularly challenging to transport. So, if you want an SAD light that you can move around, you should check whether it has a detachable stand.
5. Light Intensity Settings
While the 10,000 lux is the recommended brightness, it's not always necessary to use your SAD light lamp at this level. Many people suffer from nausea, headaches, and jitteriness when they start using light therapy lamps for the first time. That is why the recommended exposure time is 30 minutes, which you can later adjust according to your preference.
Fortunately, some lamps come with intensity controls that allow you to manage the brightness. This allows you to use them for more extended periods of time when they are in the low setting.
6. Timer
While thirty minutes is the minimum standard for exposure, many people extend this time to find the most effective range for their needs over time. Others found that they can have several sessions throughout the day with varied intensity.
Since it is vital to be consistent when using SAD lamps, you should look for one with an in-built timer that helps you keep track of how long you've been using the light.
7. Stand
If your SAD light comes with a stand, you'll want to ensure that the angle and height are adjustable. This will allow you to position the lamp in the place where it best serves your needs. Ideally, it should be at a minimum height of six inches above your eye line to match the sun's natural angle.
Frequently Asked Questions
1. What is the difference between a SAD lamp and a light-box?
There is no difference between SAD lamps and lightboxes since both terms refer to the same product used to deliver light therapy.
2. How long does it take for light therapy to work?
The time will depend on various factors like your sleep schedule, eating habits, physical activities, etc. However, it could take as little as 2-3 days or as long as 2-3 weeks.
3. Can I use light therapy all day?
Yes, you can, but you should be cautious since too much exposure could lead to insomnia for people with light sensitivity.