GM, fellow architecture & design (& probably caffeine) addicts ☕️☕️☕️
& welcome back to the newsletter that reminds you: no matter where you're at in architecture, we're all in this together 😊
(and by "in this," I mean "on the computer, reading good content while we should prob be doing something else")
Too late to turn back now, we've got some great content, so take a gulp of coffee and LFG 😤😤😤😤😤
In The Headlines: What's On Deck? ⚾️
Building Canada's Tallest 🏙
Sportswashing & Architecture: World Cup Controversy 😬⚽️💦
Politician Outlaws Ugliness? ❌
Another installation: "Who Said What!?"🗣🗣🗣
This Week's Edition of Drop It Like It's Hot 🔥🔥🔥
But first…
This Week In History 🗓⏱📜
Let's wish a collective happy 77th birthday to the man, the myth, the legend, Rem Koolhaas— the man who was basically born to design cool houses (it's in the name, folks).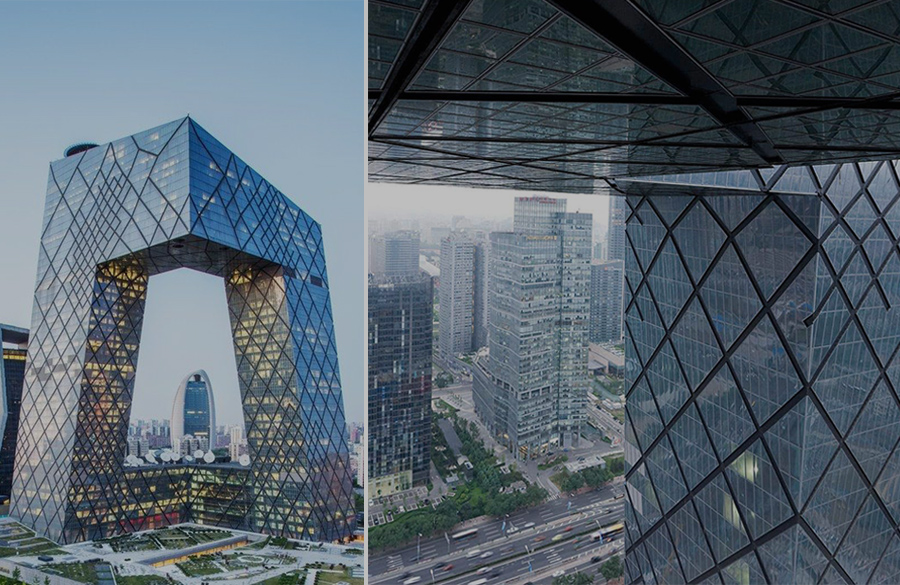 Among other projects, Koolhaas was one of two architects who designed the CCTV headquarters in Beijing, which was considered by some to be "the world's most controversial building." Koolhaas has been one of Time's 100 most influential people, is a member of the American Philosophical Society, is credited with keeping Deconstructivism alive, as is generally a legitimate Real One
Happy b-day, king 👑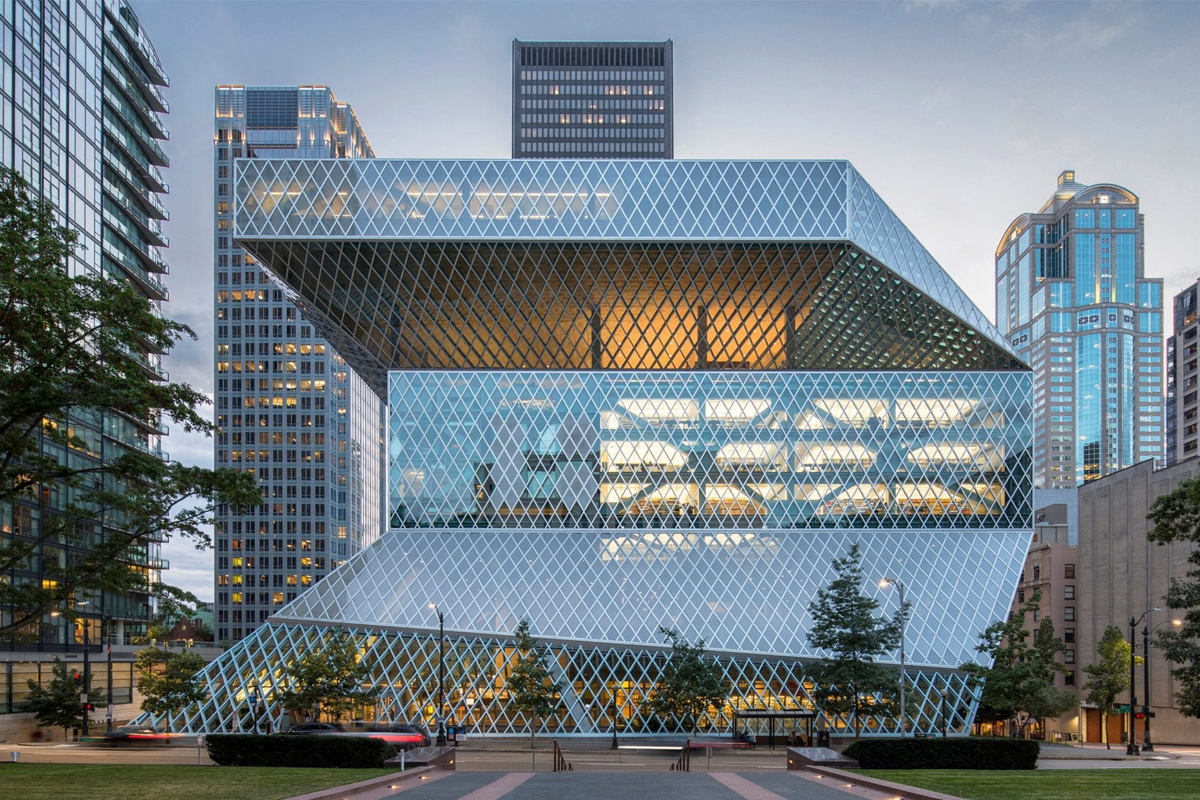 Koolhaas' Central Seattle Library is a certified banger.
Outlawing Ugliness? ❌
Have you ever seen a building so ugly you thought it should be illegal? I know I have…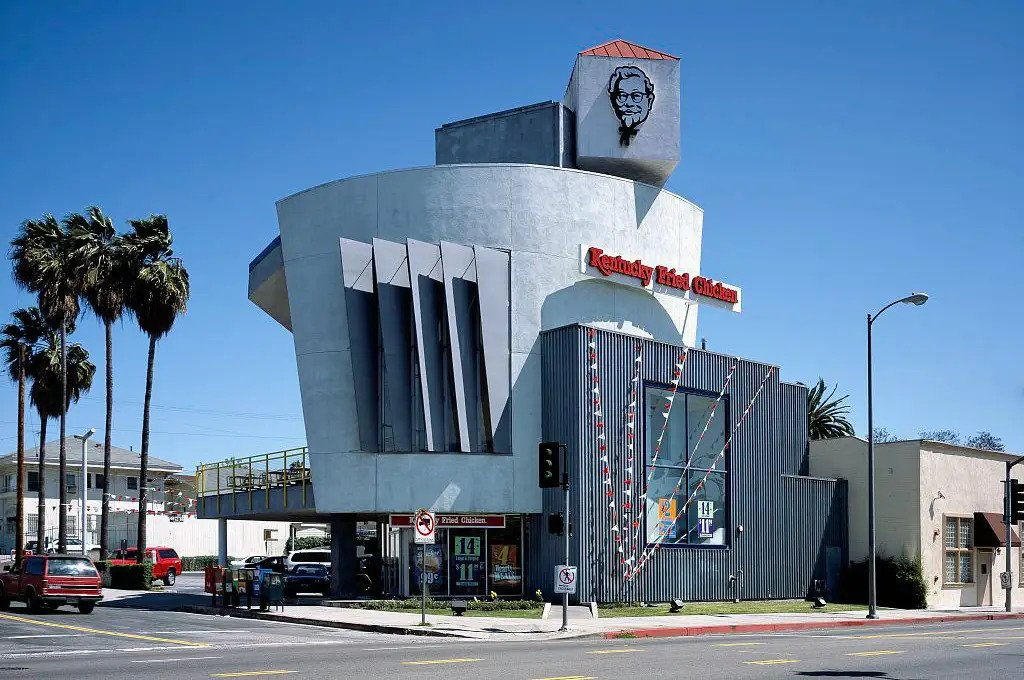 Go ahead, call me "petty"… but I have a personal grudge against the existence of this abomination of a KFC in LA…
Anyway, you're not alone, as it turns out some important authorities are taking action. The Independent is reporting that Michael Gove, a British Secretary of State for "Levelling Up, Housing and Communities and Minister for Intergovernmental Relations" recently declared his intent to intervene and block new housing developments if the government deems them too ugly.
Gove pledged to use his "call-in" powers and halt the development of housing projects that are not "aesthetically of high quality" on the basis that "people do not want ugliness imposed on them."
*resists making Boris Johnson joke*
Is this paternalism gone mad, or is it good policy? Hit us up with your opinion.
Building Big in Canada, Eh? 🏙🦫🍁
No doot aboot it, Canada's about to level up. For real though, the country's first 100+ storey building looks like it's on its way.
If the proposal is accepted, the top floor will be at the same as its neighbor- the CN Tower's- observation deck.
What will soon be the gem of Yonge street had already been approved at a level of 80, then 95-storey towers, and construction has been underway for a while now. But now, Pontarini Architects have proposed that the SkyTower become Toronto- and Canada's- first 100+ storey supertall building.
Can you spot it in the future YYZ Skyline? (Kinda hard to miss, lol).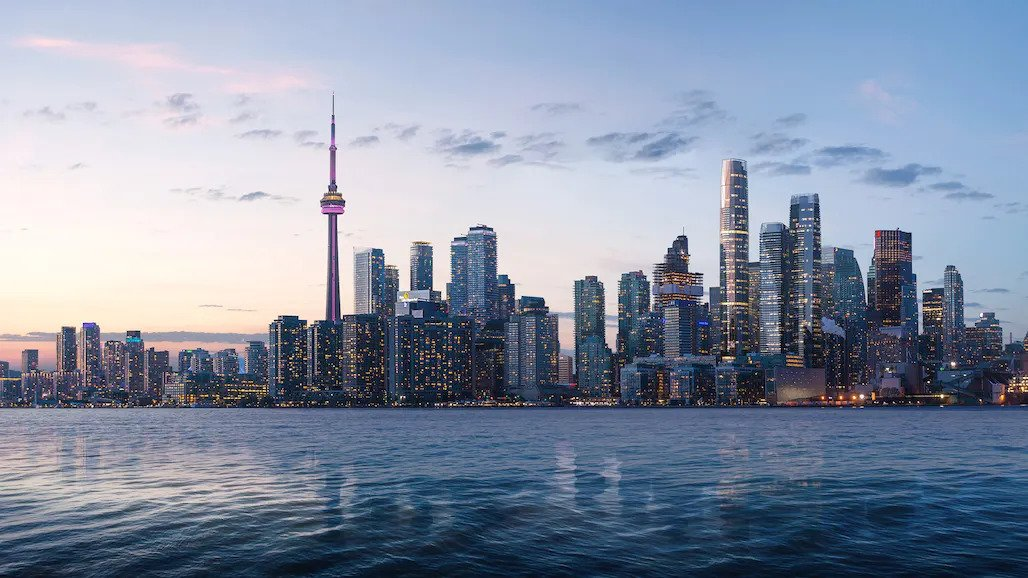 World Cup Controversy in Qatar ⚽️😬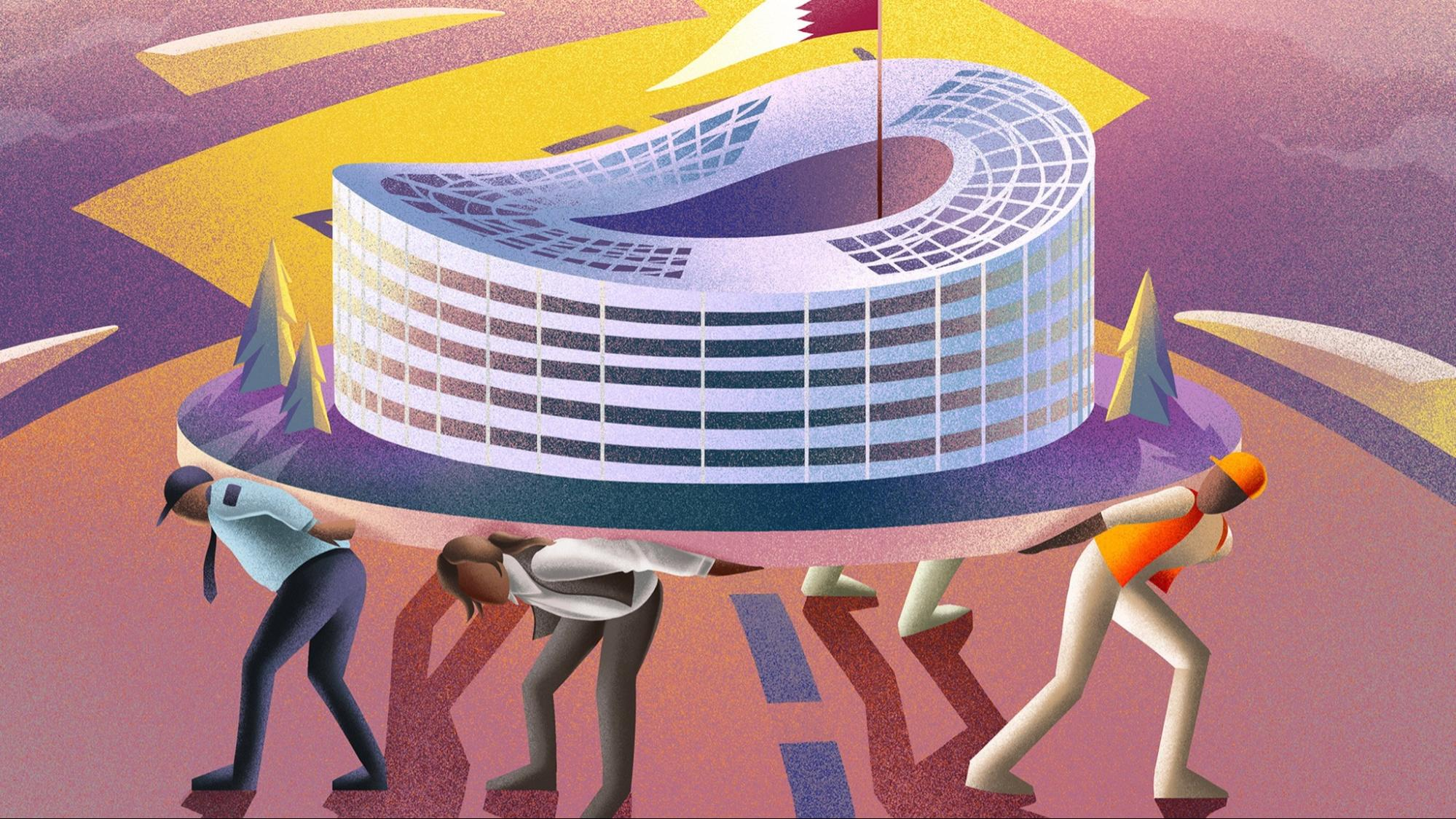 In this interview with Dezeen, Amnesty International's Peter Frankental argues that Zaha Hadid Architects, Foster + Partners, and every other major firm who profited from their designs for the upcoming World Cup in Qatar has a moral obligation to "draw attention to human rights violations," saying this would "give a lot of encouragement to human rights defenders and victims."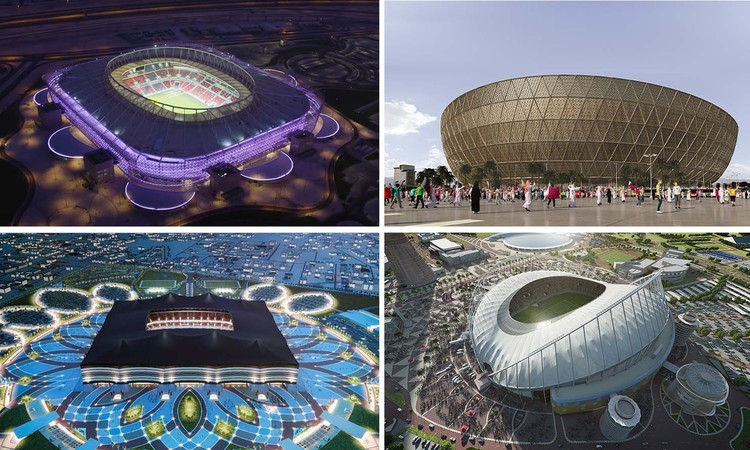 They're calling it "sportwashing"– using major global athletic events to mask political controversies around human rights violations and so on, of which there have been many with this World Cup. While a lot of us will be admiring the World Cup's incredible architecture this year: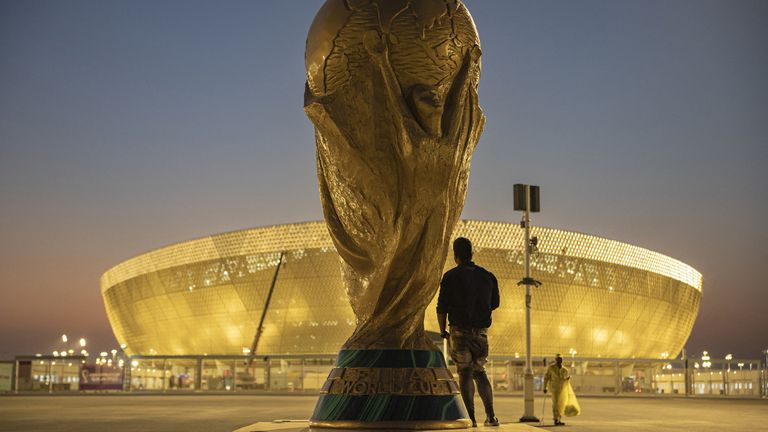 It's definitely worth keeping this element in mind, and demanding massive architecture firms do what they can to ensure accountability. This article by the Guardian goes into some of the brutal numbers, including the specifics of death and abuse regarding the workers building these very stadiums— not pretty.
Who Said What? 🗣🗣🗣
"All of which sets up a simple but essential question: When a developer wants to do something, or a politician floats a big design initiative, who benefits?"
– a quick Blair Kamin quip from this interview on his excellent book "Who Is The City For?"
"It is time no longer to praise the Seagram but to bury it: to recognise explicitly that its fabled elegance was a visual expression of its immense carbon footprint. Mies's pursuit of aesthetic clarity was an architectural celebration of construction materials and servicing that required exorbitant fossil fuel energy inputs."
– Barnabas Calder on re-litigating our evaluations of the Seagram Building in NYC
"The Burj Khalifa soars half a mile above downtown Dubai, gleaming like a mirage in the desert sun. Its unique stepped form, which seems to glide from its broad Y-shaped foundation into a single star-like point, echoes both the Great Mosque of Samarra and Frank Lloyd Wright's unrealized design for a mile-high skyscraper, "The Illinois," bringing East and West together in an expression of Islamic modernism. As a design object, it is far superior to the world's previous tallest building, the blocky and awkward Taipei 101. And yet, despite all this, the Burj Khalifa should never have been built."
-Pat Finn dropping a hot take on the Burj Khalifa
Drop It Like It's Hot: New Structure of the Week 🔥📚📚📚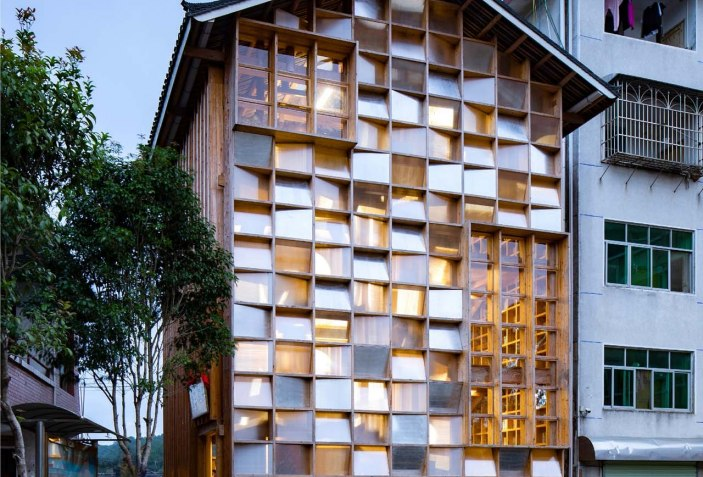 2022 saw the birth of the Pingtan Book House (in Pingtan, China) designed by Condition_Lab