Gray was once thought of as a sad and gloomy color. Fortunately, attitudes have shifted, and the widespread adoption of gray walls in recent years in the world of home decor is undeniable. Due to its depth and visual texture, many homeowners and interior designers like to use gray as an alternative to other neutrals.
You have numerous alternatives when it comes to colors that go with gray walls. After all, gray walls can be versatile and neutral backgrounds for many different color schemes. If you're considering painting your home and want to know what colors work with gray walls, you've come to the right place!
What Does the Color Gray Stand for?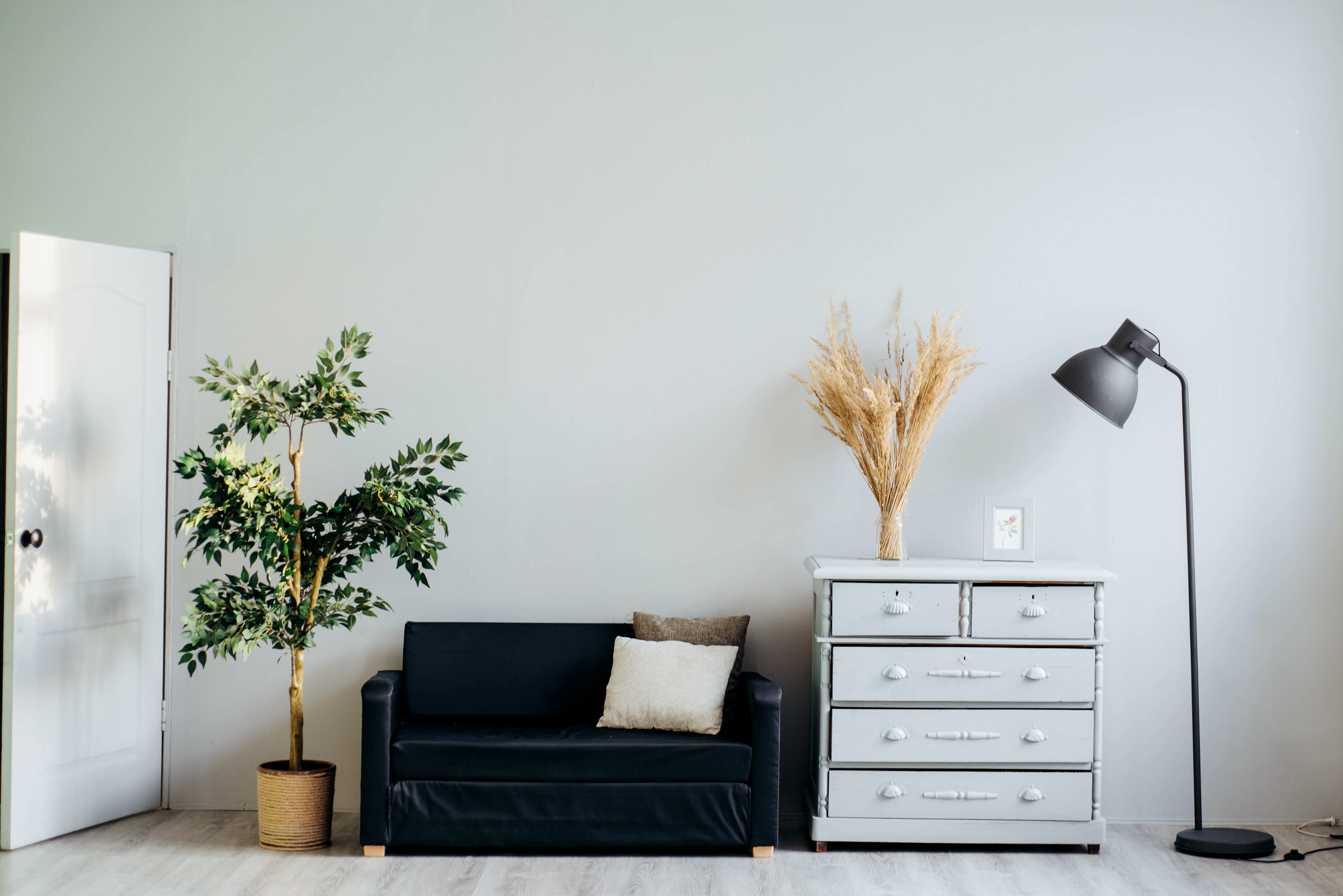 Gray may not be everyone's favorite color, but those who are knowledgeable and prefer a minimalist aesthetic will find it to be a perfect fit. As the ideal middle ground between black and white, it represents balance and moderation.
Anyone seeking a home that exudes maturity and stability would do well to consider this option. Mixing gray with other colors is a great way to achieve a comfortable and fashionable ambiance. Of course, you need to add some carefully selected, high-style statement furniture items in a variety of colors.
Gray has become one of the most popular natural colors in the world of home décor, motivating some interior designers to label it "the new beige."
The ability to blend smoothly with a wide variety of other colors is one of gray's best qualities. It reduces the intensity of bolder colors, creating a more calm and relaxing atmosphere within.
Colors That Go with Gray Walls
Here are some colors that can complement gray walls:
1. White
White can create a clean and classic look when paired with gray walls, especially if the gray has cool undertones. It can create the impression of a light and airy room. White is also a timeless interior color in the design world.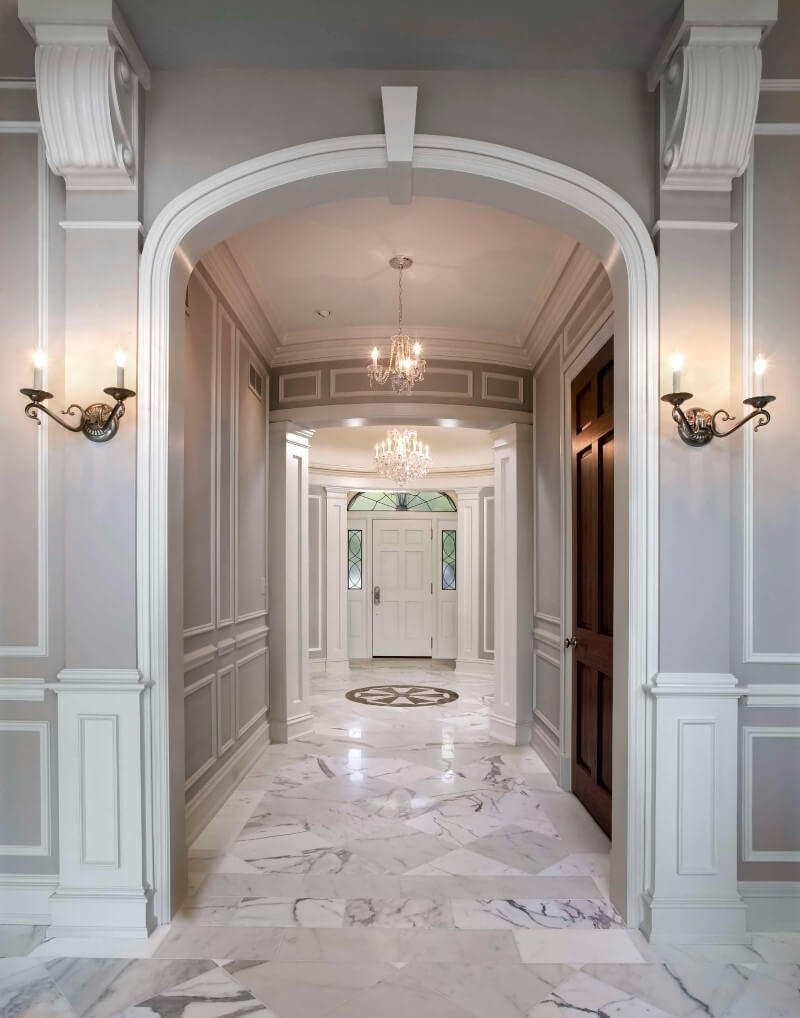 Image Source: farmfoodfamily.com
It goes without saying that white is the best choice for contrast with gray walls. However, don't be reluctant to try out various white tones and colors. Whites with more warmth, like creamy white, or whites with more coolness, like stark white, can have a dramatic effect on the mood of a gray room.
2. Black
Black and gray can create a modern and sophisticated look, especially if the gray has warm undertones. When combined with light gray walls, the color black creates a striking contrast that draws the eye and rejuvenates the space.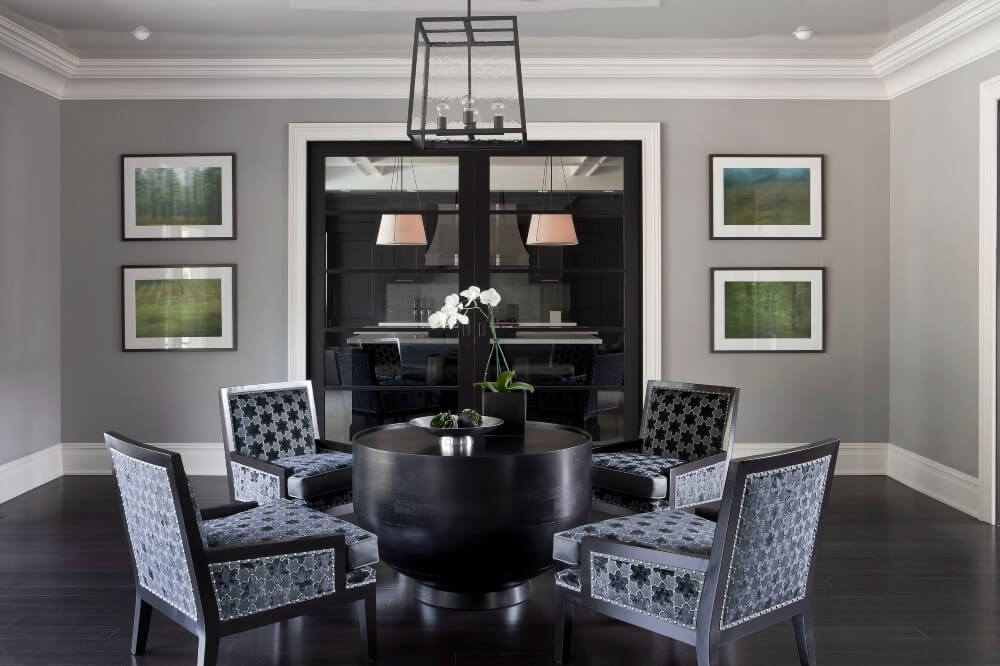 Image Source: farmfoodfamily.com
The combination of black and gray is a striking and daring color scheme, but it is best suited for minimalist or contemporary interiors. The black will become the focal point of the room the moment it is introduced, projecting an air of authority and elegance.
3. Blue
Blue, like gray, has a cool undertone. What this implies is that you can pretty much use any shade of blue or gray without worrying about it clashing too badly.
Furthermore, blue is adaptable, much like gray. It complements gray walls beautifully, whether you're trying for a light and airy look or something more dramatic.
Image Source: homedecorbliss.com
Different shades of blue are represented in this living room's decor. It's clear that the turquoise sofa is the focal point of the space, but the rug does a great job of pulling everything together. Even the blue accent items on the shelf don't steal the show.
4. Gray
Gray is now the new black. And it complements every color scheme, including gray walls. Gray is the best option if you want your walls to blend in with your furniture and other decors. As an added bonus, it is a neutral color that may be used anywhere in the house.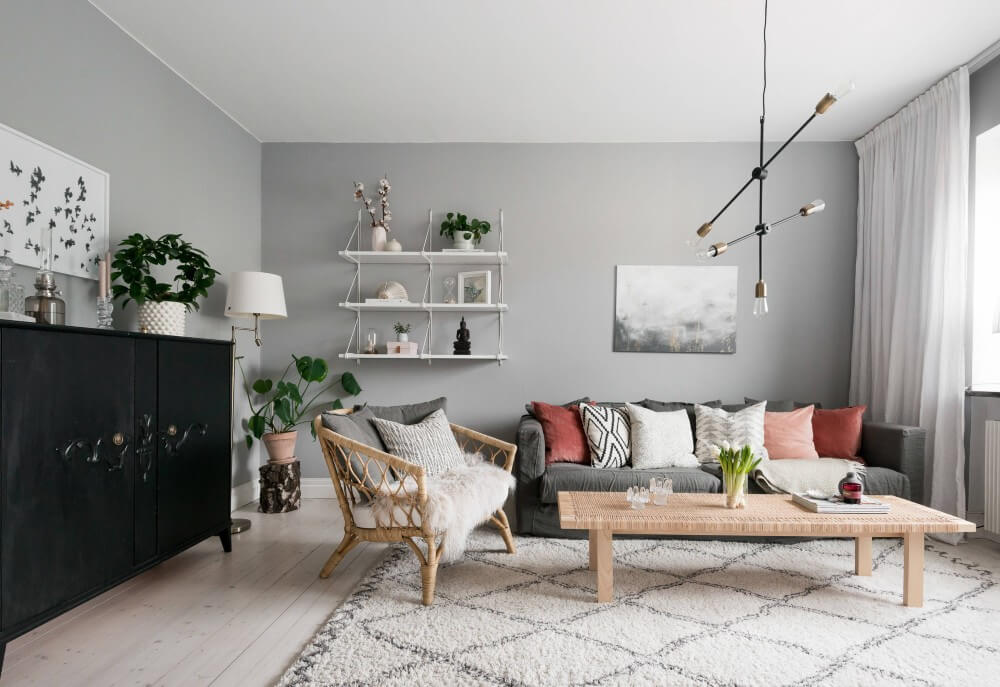 Image Source: farmfoodfamily.com
If you want to paint your walls gray but aren't sure whether to choose charcoal gray, blue gray, pale gray, or any other gray paint, you should consult an expert at a hardware store or paint store.
The staff there can advise you on what color will look best in your house. Remember to accessorize with gray and consider having a bright white ceiling. Any space will look more elegant with gray pillows, blankets, and carpets.
5. Yellow
Yellow is a striking color that may also be used to create a more subdued effect. It is a color that can either enliven a room or provide a soothing atmosphere. Plus, it has so many potential applications.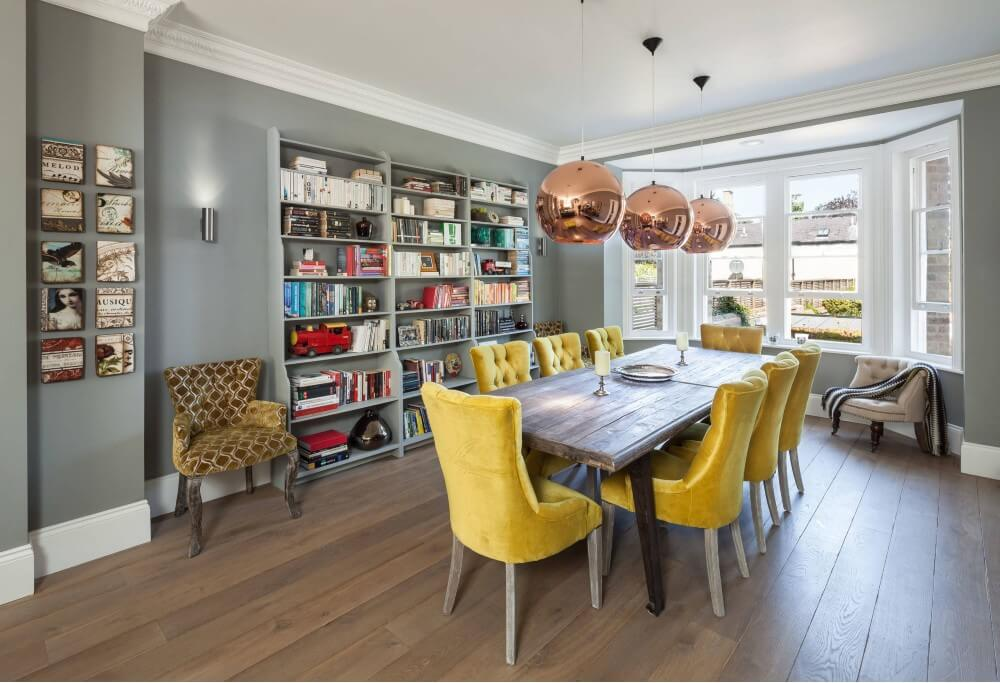 Image Source: farmfoodfamily.com
Mustard yellow looks great against a gray backdrop, which is one of the best ways to use this color. This combination of yellow and other colors is both classy and up-to-date.
So if you want to give your home a little more character, try painting the walls gray and adding some mustard yellow accessories. You won't believe how well the two colors complement one another.
6. Beige
Beige is a light, yellowish-brown color. Gray and beige complement one another because they are both neutral colors. Use beige to give the impression that your space is larger and brighter.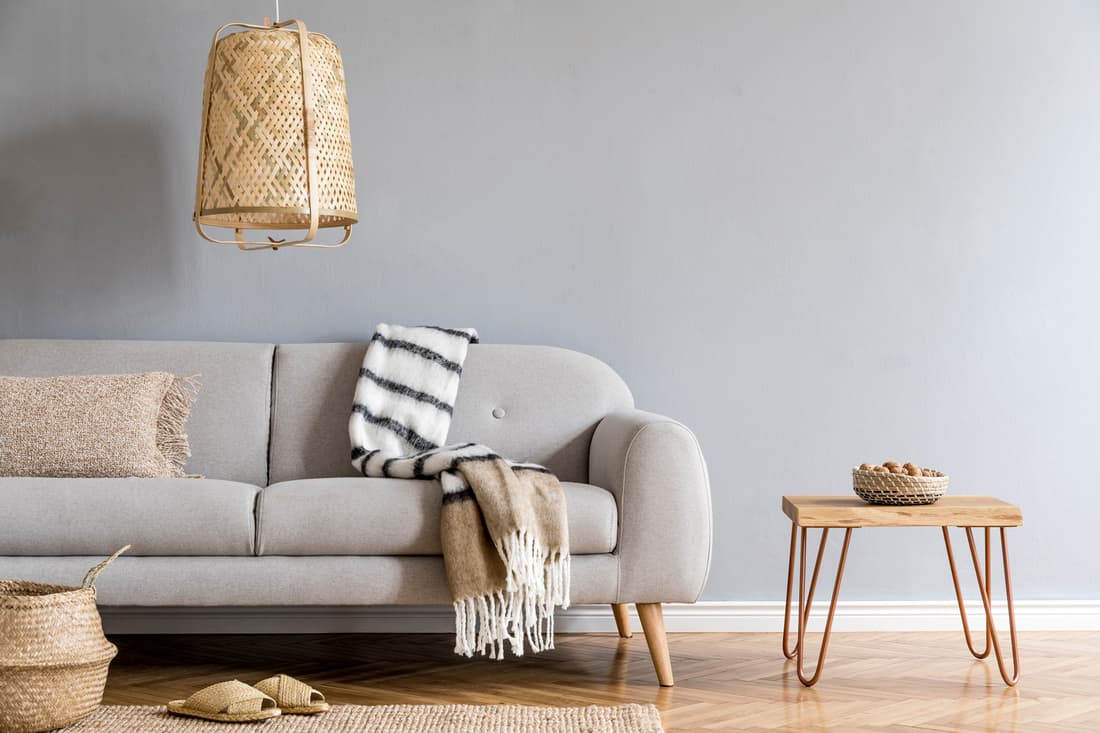 Image Source: homedecorbliss.com
Additionally, using beige to decorate your home can help you create a cozy and welcoming atmosphere. If you want to give your home a country or rustic feel, the color beige is a great option.
7. Pink
It's amazing how much life a room can gain with just a single pop of color after being painted in shades of gray. Not too much to make everyone in the room bored.
As a matter of fact, pink works amazingly here. While not as adaptable or secure as blue, it can still convey a solid decision.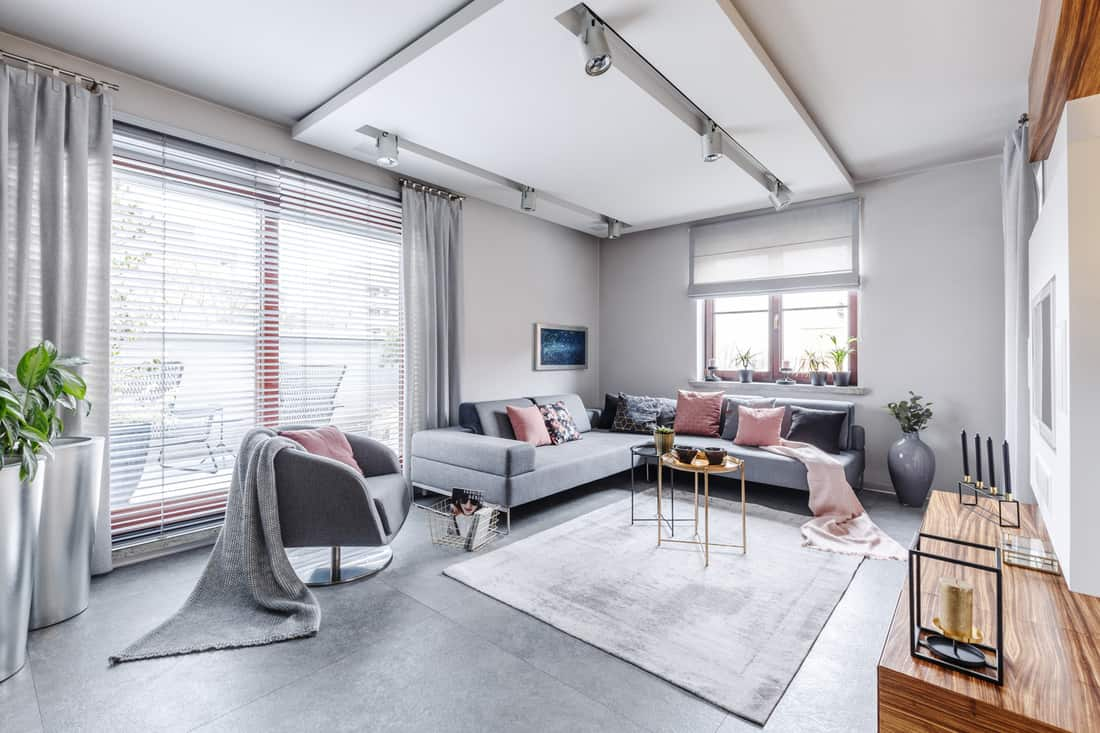 Image Source: homedecorbliss.com
Depending on the result you're going for, any shade of pink can go with gray, from a muted mauve to vibrant bubblegum pink. For instance, the pink throw pillows complement the gray walls and sofa.
8. Orange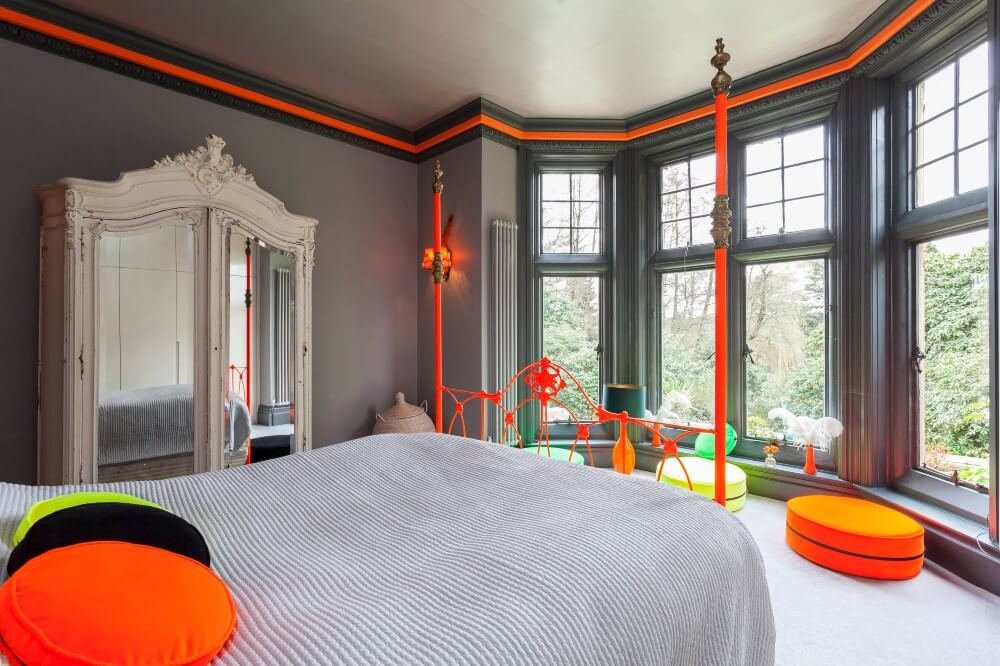 Image Source: farmfoodfamily.com
Orange is a versatile, inviting color that works well with many varying shades. Decorating with orange is a fun way to inject energy into your house, whether you want to use it as an accent color or opt for a more aggressive appearance.
Here are some suggestions for incorporating orange into your home's decor:
Consider including an orange throw pillow, vase, or piece of art to provide a splash of brightness to any room.
For a stunning color combination, combine orange with green, blue, or purple.
Try using orange-colored leaves as decoration or add some fresh flowers or plants.
9. Green
Green, like blue, is a cool color. It has a natural, earthy aesthetic and is available in a wide enough range of styles to be a practical choice for any dwelling. Green, a color often associated with growth and renewal in nature, could be the perfect accent color for your otherwise muted living quarters. In addition, it looks nice!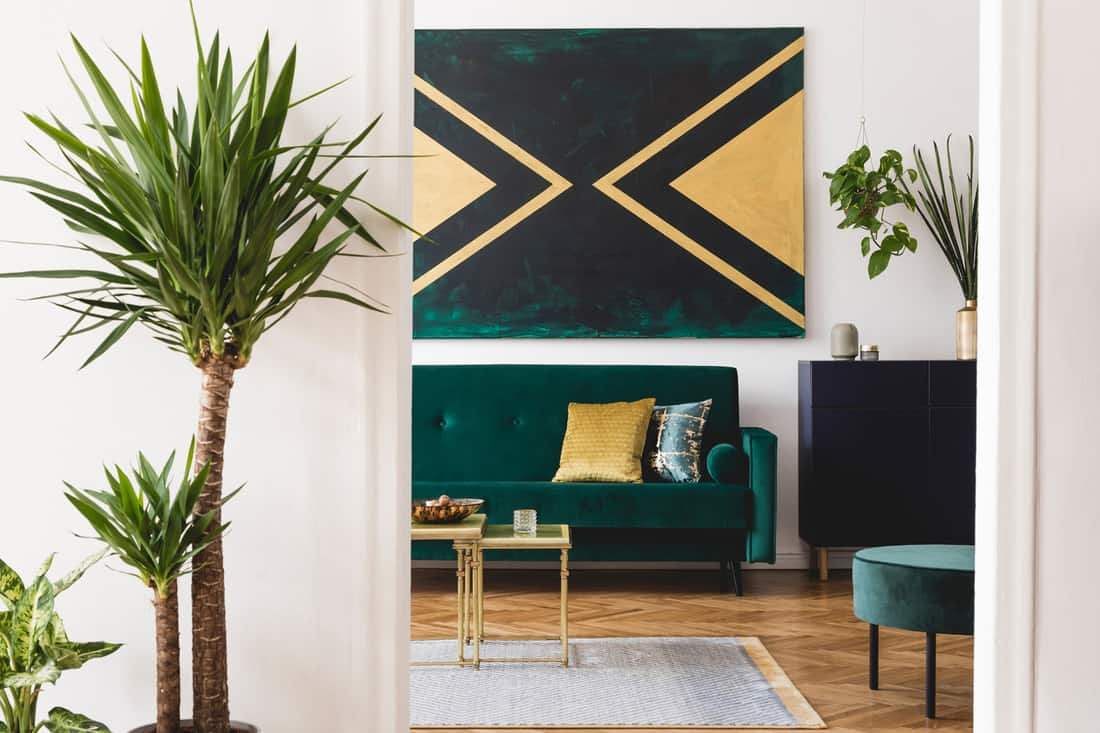 Image Source: homedecorbliss.com
The velvet couch really makes this deep green pop. Pair up a specific piece of furniture with light shades of gray walls if you want to draw attention to it.
10. Brown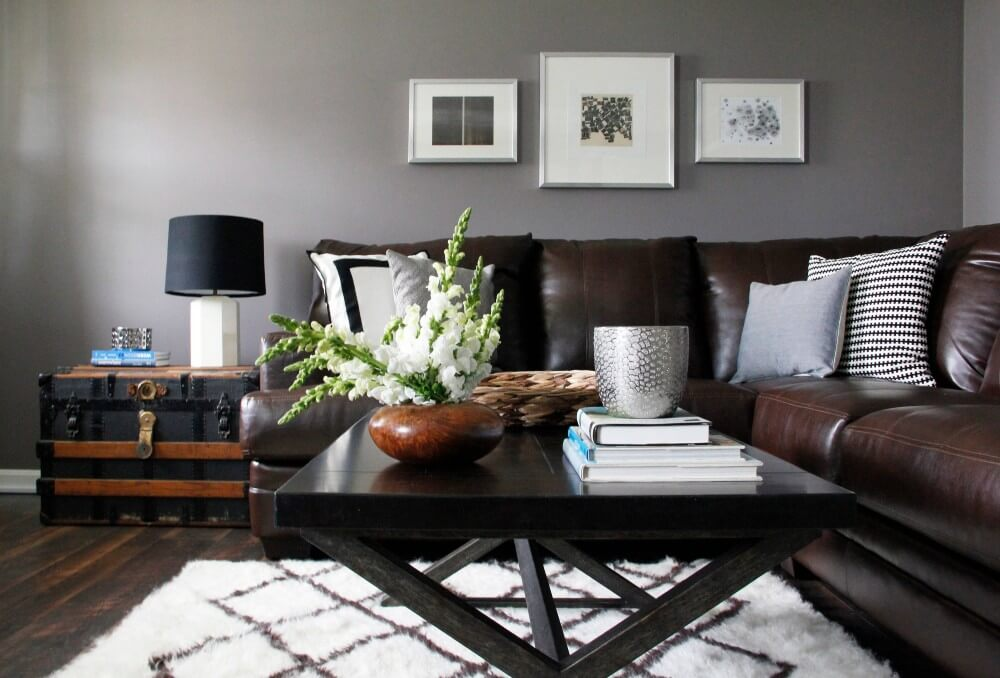 Image Source: farmfoodfamily.com
Brown is a warm and inviting hue, perfect for creating a homey atmosphere. Here are some ideas for decorating with brown and gray:
Incorporate color pops to make the area more vibrant. A few beautiful plants or some bold art can actually bring a space to life.
Combine varied textures for a more interesting end result. Throw pillows with different textures look great on a smooth wooden coffee table, and brown leather sofas look great with gray wool rugs.
It's easy to add dimension and visual interest to a space by incorporating various brown and gray colors. If you have light gray walls, try painting one accent wall a rich brown color.
11. Navy Blue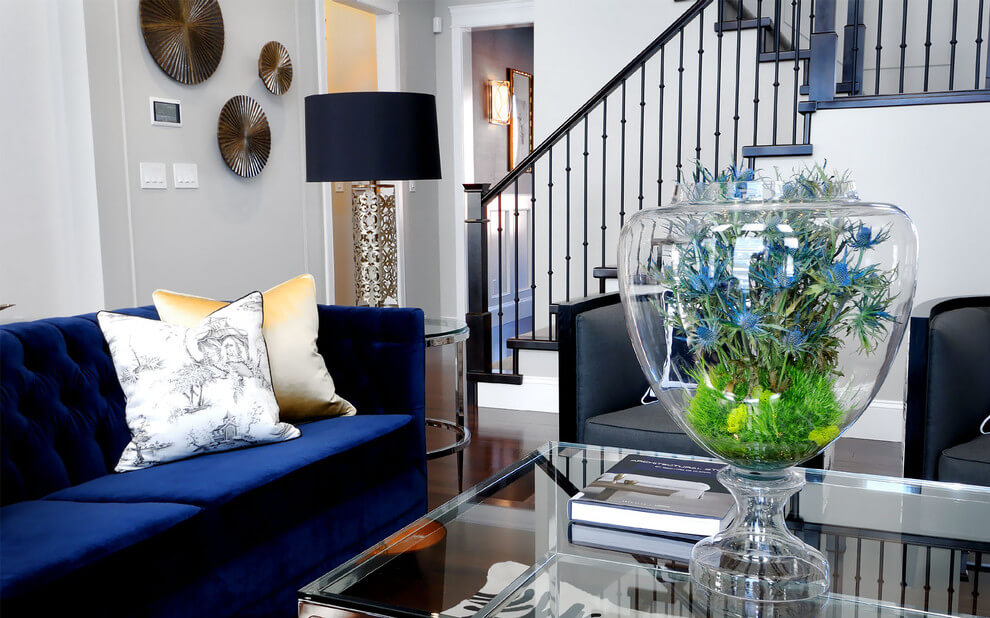 Image Source: farmfoodfamily.com
This color is adaptable and may be used in many different ways in your home. Pairing navy blue with a color like gray walls is one way to use it.
Together, the two colors can give your home a soothing and relaxing feel. Additionally, navy blue complements other neutrals like white and black effectively.
What Accent Colors Go Best with Gray Walls?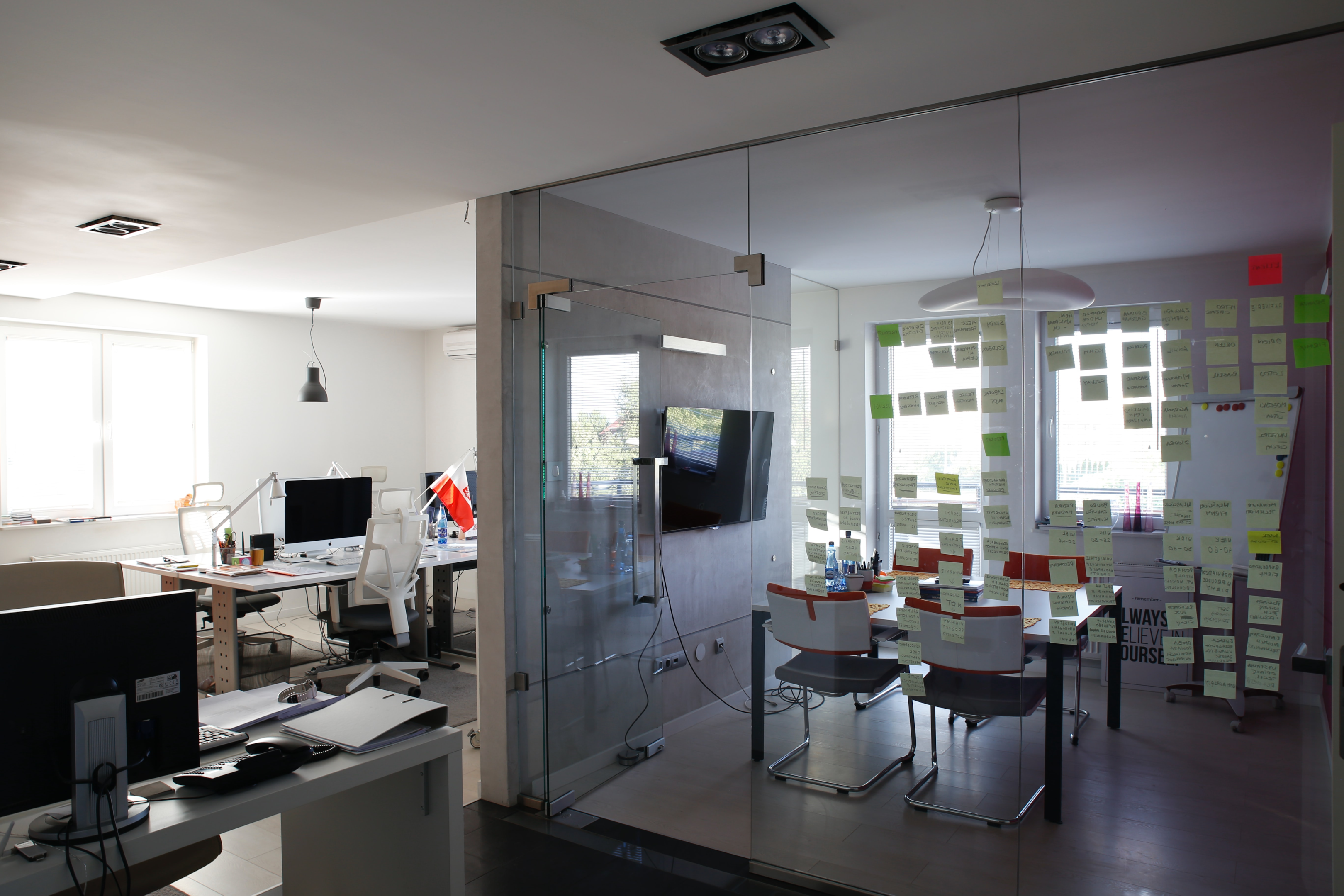 Gray is a versatile color that can be used in a variety of ways, and it's often the backdrop for a more vibrant accent color. This is due to the fact that a predominantly gray color scheme exudes an appearance of elegance and calm while leaving room for experimentation.
One may go for a rhyming strategy by selecting vivid, colorful furniture to go with simple gray walls.
A room painted in two contrasting colors of gray might provide the impression of more space. The result will be an illusion of more room.
French gray (with traces of beige), greenish gray, and creamy gray are currently trending as popular gray shades. These traditional dark and light color palettes will never go out of style.
What Colors of Furniture Go Best with Gray Walls?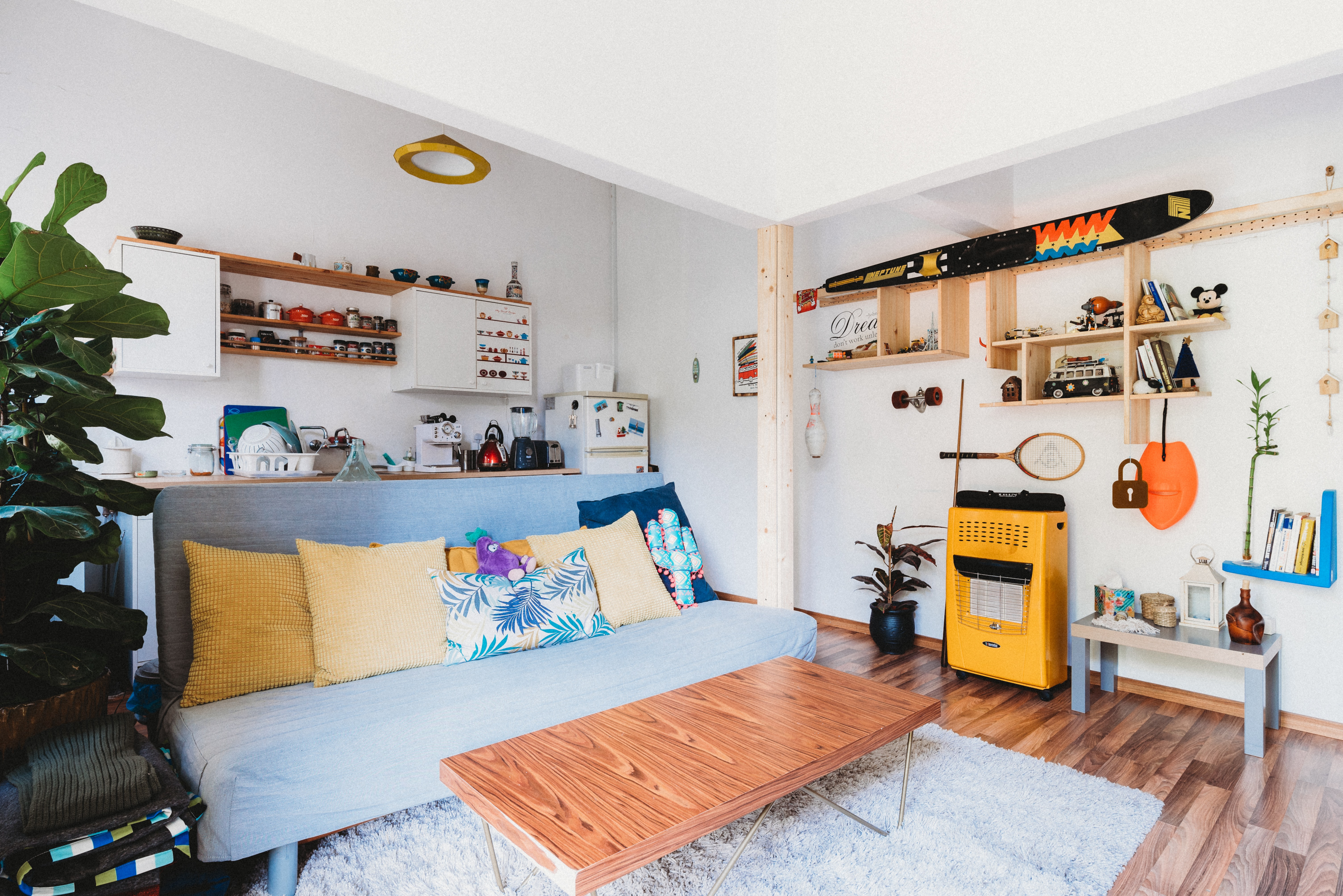 Gray house décor was once connected with the somewhat harsh industrial style, but it is now also linked to pleasant Scandinavian styles.
Combine gray walls with white or beige trim, soft fabric rugs, pillows, and blankets in earthy tones, and you've got the ideal Nordic vibe.
Choose minimalism above everything, using as few pieces of furniture as you can. If you'd rather have a lavish, Hollywood-inspired home suited for a star, choose gray in combination with vibrant, eye-catching colors, and furnish it with statement pop art pieces.
On the other hand, combining darker gray walls with baroque furniture, sculptures, and artwork will produce a dignified and aristocratic living environment.
Conclusion
It's important to keep in mind that these color options are not definitive; you should consider the lighting, furniture, and overall style of the room in order to achieve the desired look.
It's also a good idea to experiment with different color combinations and see how they look in the space, especially with natural and artificial lighting. And, of course, you can always consult with an interior designer or color expert if you need more guidance.