When light shopping, you need to consider the quality of the light fixture. Note that some lights are better than others. For instance, high-end lighting brands are known for their exceptional elegance, superior quality, design, and performance. This post will explore high-end lighting companies and what makes them unique.
1. Made Goods
Made Goods is a Los Angeles-based luxury lighting brand known for its creative sourcing and design. The brand's designers create intelligent lighting that incorporates distinctive textures and materials. Moreover, the brand collaborates with experienced artisans worldwide to create stunning, functional lighting that adds bold visual appeal to any space.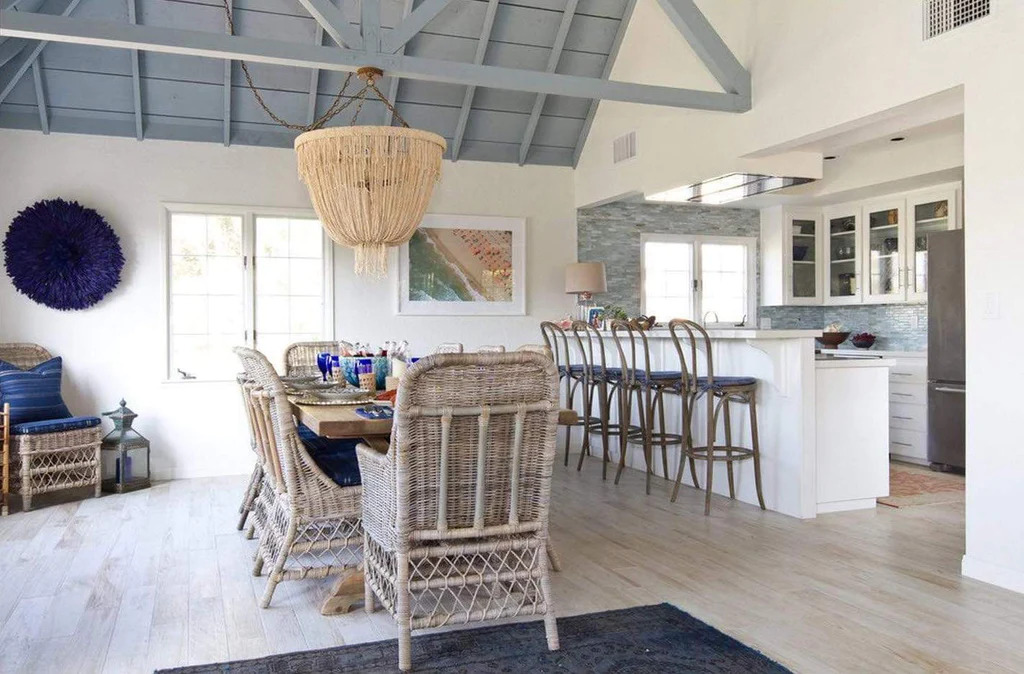 Image Source: meadowblu.com
Made Goods offer eye-catching lighting designs in dynamic and unexpected shapes. The designer brand is ideal for boutique collectors looking for handcrafted pieces with sculptural. These light fixtures come in aged brass, natural teak, and reinforced concrete, creating an earthy appearance and vibe.
Furthermore, the brand uses natural materials that blend well with innovative designs to give any space an outstanding balance of organic and modern elegance. This is the lighting brand to go for if you intend to bring a touch of Bohemian style to your space.
2. Visual Comfort & Co.
Visual Comfort & Co. is a high-end designer lighting brand specializing in contemporary and traditional lighting designs. For those in the know, the brand is a go-to lighting resource. It is a forerunner in designing versatile, timeless lighting fixtures, from traditional desk lamps, chandeliers, and subtle wall sconces to beautiful pendants and dramatic floor lamps.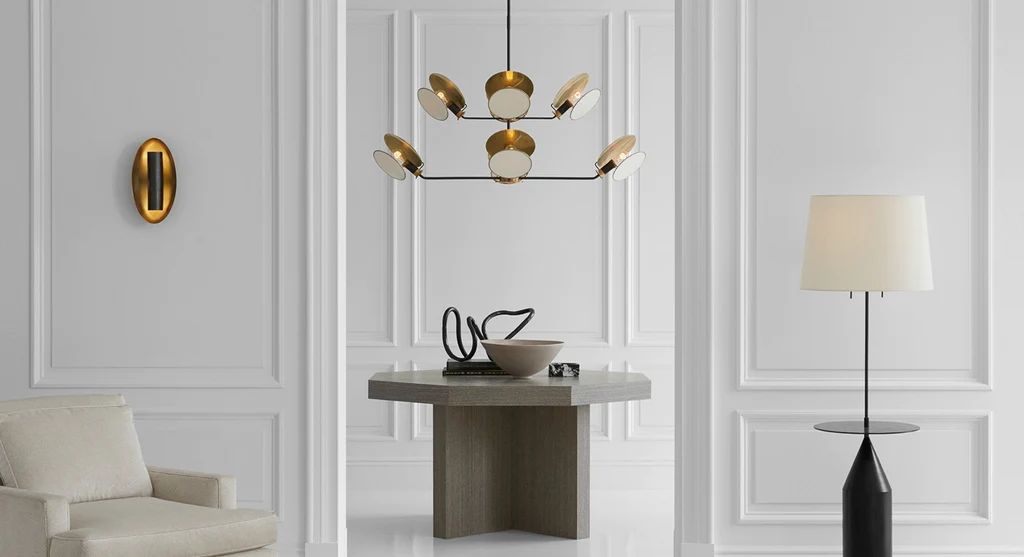 Image Source: thisisradionow.com
Visual Comfort & Co. works with other top luxury lighting brands, designers, and tastemakers, including Ralph Lauren, Aerin Lauder, Kelly Wearstler, Kate Spade New York, and Alexa Hampton. Besides, the brand's luxury lighting fixtures will last a lifetime and add a dazzling touch to your home.
3. Regina Andrew
Regina Andrew is a Detroit-based luxury lighting brand that understands the significance and impact of lighting in a home. It is one of today's most productive luxury lighting brands, with a mix of glam and modern designs. To create a nautical aesthetic, we recommend going for this ceiling light.
Image Source: lightology.com
Regina Andrew Lighting is unlike any other brand on the list as it combines bold materials like alabaster and marble with crystal. Besides, their lamps, pendants, and wall sconces range from boho-chic woven styles to industrial-inspired designs.
Furthermore, the bright brass and sleek silver finishes will instantly bring a modern element to any space in your home. This brand combines playfulness and charm with luxurious materials and design to infuse any space with fantastic aesthetic appeal and functionality.
4. Arteriors Home
Arteriors' luxury lighting brand is the ideal blend of quality and elegance. The brand works with creative artisans and designers to create exquisite lighting fixtures. Check out this brand's lighting fixtures if you feel that lighting should be more than a functional component in your home. It comes in over 100 different finishes and may be customized.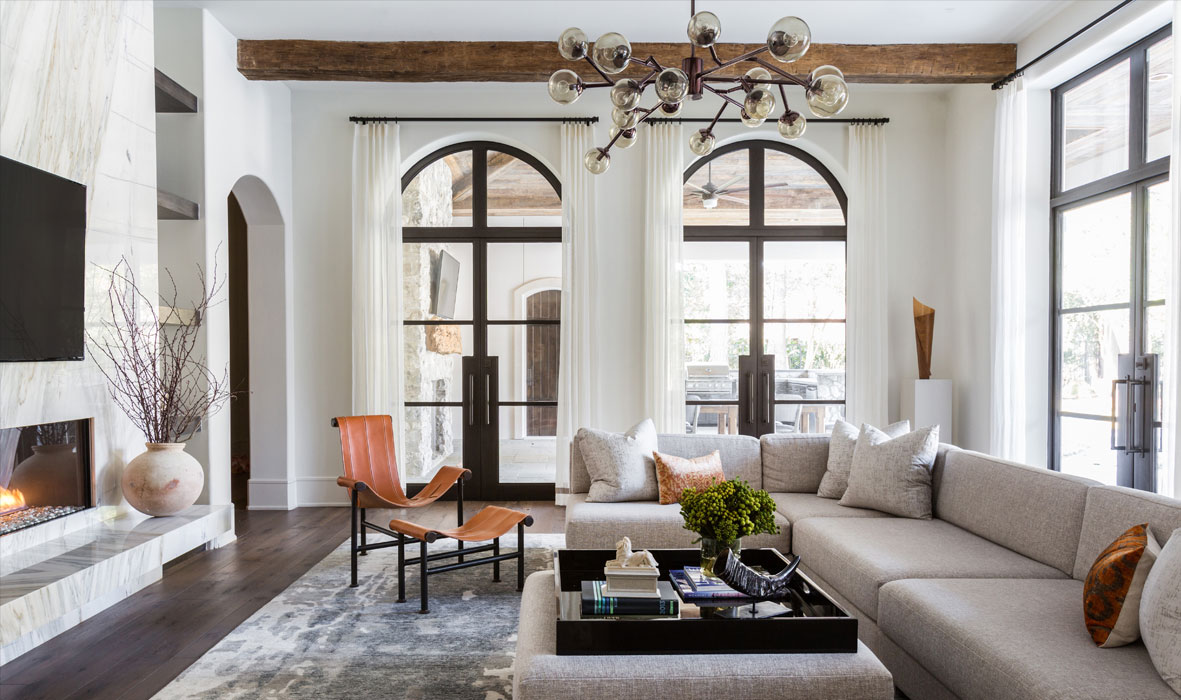 Image Source: lightology.com
This brand uses unique materials that give each light fixture a creative twist. Besides, using materials such as marble, wood, and animal hide gives the illumination a warm, ethereal appearance. Also, copper and bronze combine with porcelain and stone to create a high-end look.
Arteriors' range of lighting includes sconces, pendants, chandeliers, floor lamps, and ceiling lights with unique styles, brilliant finishes, and whimsical designs. Also, the brand's lighting provides versatility and a modern aesthetic if that is what you are looking for.
5. Fuse Lighting
Fuse Lighting, created by designer Kevin Kolanowski, is known for attracting attention in inexplicable ways. The brand is widely considered "jewelry for the home," with each light fixture embodying Kevin's flare for the atypical and clarity of design.
Image Source: modernchandeliers.eu
The brand is known for producing high-quality lighting fixtures that are energy-efficient, long-lasting, and environmentally friendly. They offer a range of products with innovative features such as adjustable brightness, color-changing capabilities, and intelligent control options ideal for any lighting idea.
Moreover, Fuse Lighting has been experimenting with the intersection of design and light with great success. For instance, the Hudson 24 Inch Sconce's mirrored backplate is not only decorative, but it also serves to reflect light.
6. Capital Lighting
Capital Lighting, headquartered in Flowery Branch, Georgia, offers multiple indoor and outdoor lighting products for residential and commercial applications. Besides, the brand also offers a variety of styles and designs, including traditional, contemporary, and transitional styles. For a true statement, consider lighting fixtures like this Lena Ten Light Island in the Fire.
Image Source: probuilder.com
This innovative lighting brand creates quality and durable products that are functional and stylish. The brand's product line includes chandeliers, pendants, wall sconces, bath and vanity lights, flush mount fixtures, and outdoor lighting fixtures, among others.
7. Mitzi Lighting
Mitzi Lighting is a vibrant high-end brand that delivers elegant design and functionality to any space. It offers a wide range of lighting options, from classic and traditional to creative and ultra-modern. Every piece is designed to add a sense of uplifting refinement to any space. Besides, the brand uses unique elements like shimmering metallic finishes and sturdy, clear glass to add a bold, contemporary touch to any space.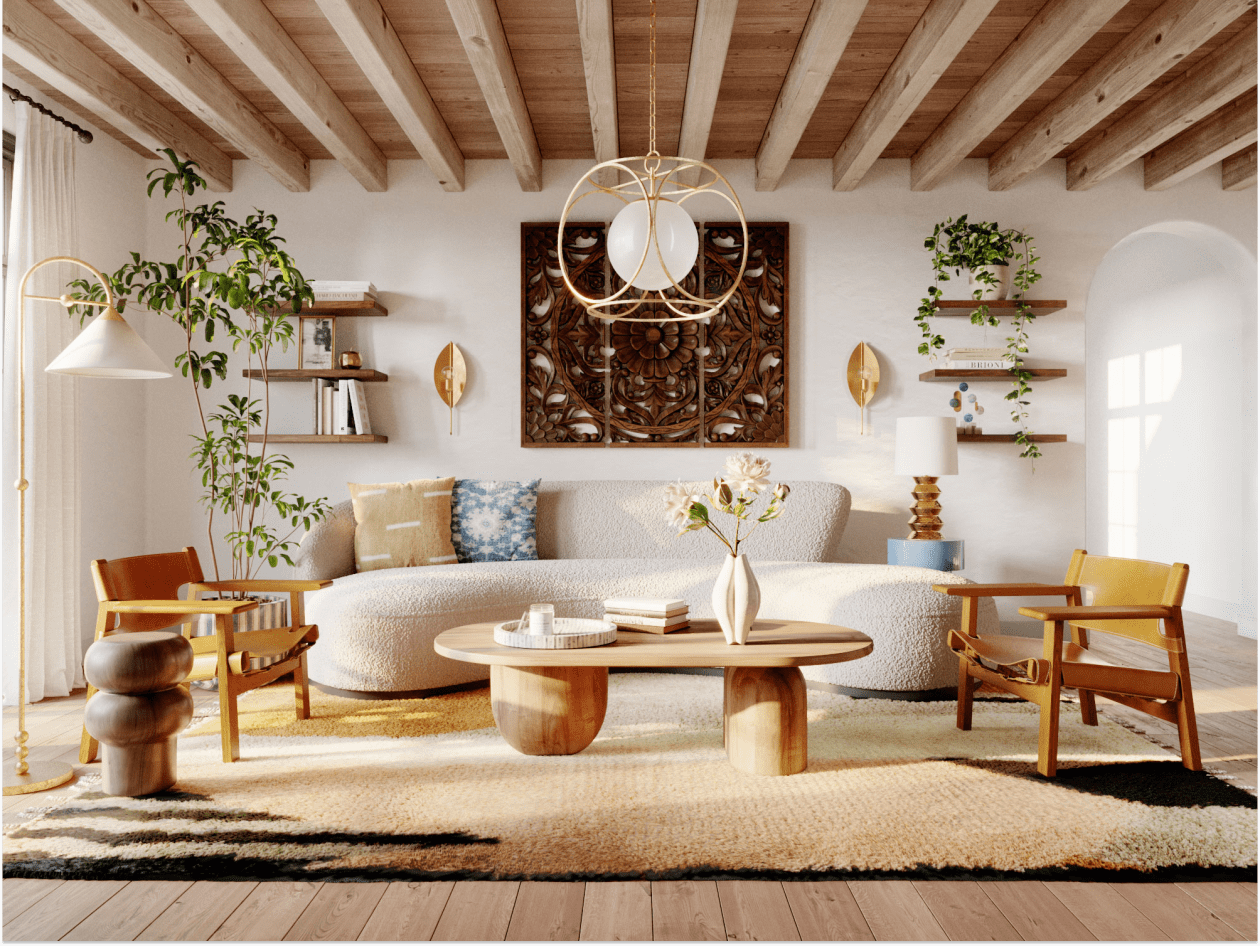 Image Source: lightopia.com
The brand's product line includes magnificent wall sconces, dazzling pendants, and chandeliers. Besides the wall sconces and pendants, this lighting brand creates lamps that make accent lighting easy. On the other hand, flush-mount ceiling lights provide striking modernity to your house, while vanity lighting can give your bathroom a dramatic new look.
Consider a pendant light with a solid metal shade in your preferred color or something with a reflecting polished copper finish. Whatever you choose, you will appreciate Mitzi Lighting's versatility and outstanding attention to detail.
8. Gabby Home
Gabby Home designs many lovely light fixtures for transitional and contemporary homes. Using natural materials such as bone, horn, rattan, and reclaimed wood provides this lighting with an earthy appeal while upgrading your home décor in new and innovative ways. Gabby pendants and chandeliers usually combine distressed wood with metal coated in vivid metallic colors for a rustic-meets-modern look.
Image Source: summerclassics.com
Moreover, the clear acrylic components and elegant metal hardware add outstanding aesthetic appeal to your home lighting. Each light fixture adds an artistic touch that generates an aesthetic, sculptural atmosphere in any space.
9. Aerin Lighting
Aerin Lighting's home and lifestyle company has perfected the art of effortlessly stunning lighting. The lighting brand has gained a reputation for its exceptional craftsmanshipand designs inspired by the founder's love of art, fashion, and travel—classic yet with a modern twist.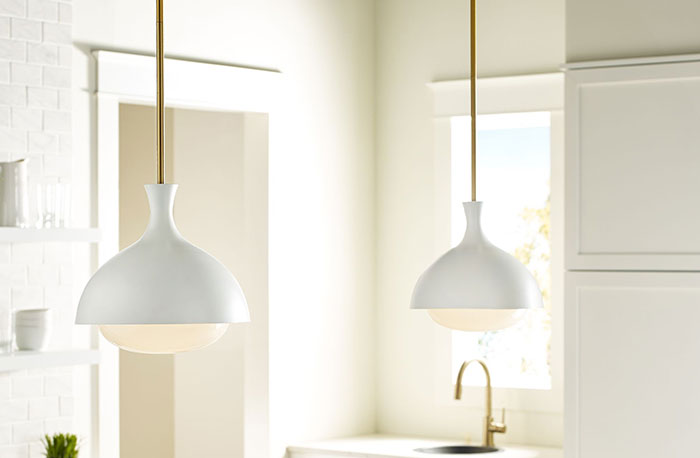 Image Source: kbbonline.com
Furthermore, its lighting styles are subtle yet elegant, and it explores a beautiful new color palette every season. These light fixtures are designed to be paired with the brand's home accessories and embody the enhanced elegance and tactile textures across the Aerin Lander line.
10. House of Troy Lighting
Everett Bailey founded the House of Troy Lighting in 1947 in Montreal, Canada. It has gained an exceptional reputation for its superb craftsmanship and high-quality interior lighting. Whether looking for awe-inspiring outdoor lighting ideas for your deck or pendants to place over your kitchen island, you will find incredible designs from this lighting brand.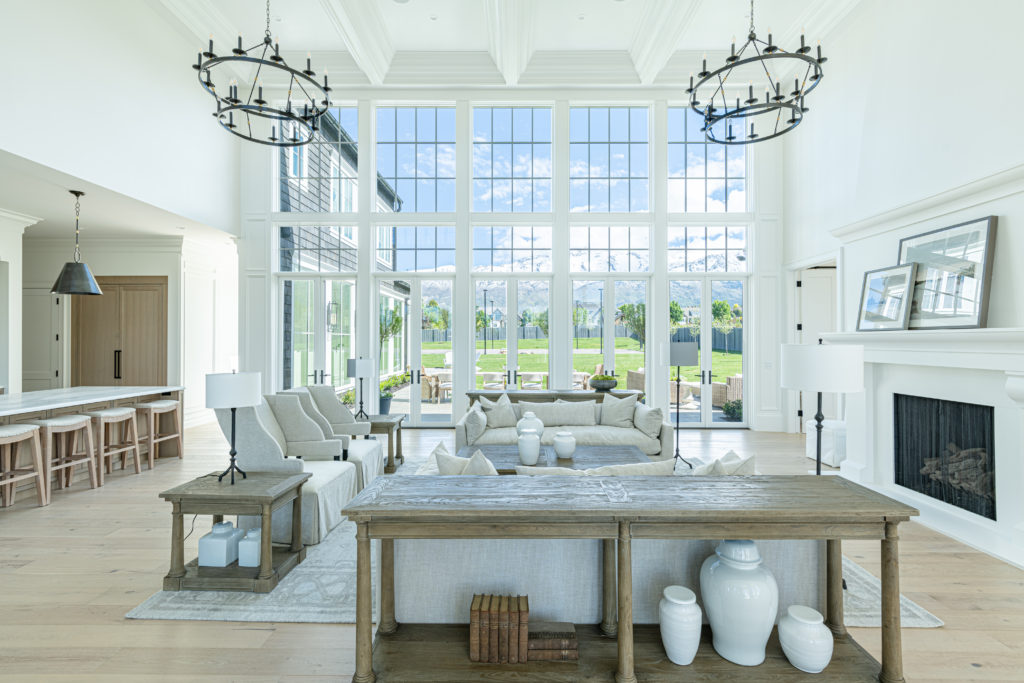 Image Source: cambridgehomecompany.com
Troy Lighting has a unique approach to lighting design, drawing inspiration from a mix of industrial, contemporary, and classic design elements. The result is a collection of fixtures seamlessly blending old and new elements. The brand's chandeliers and ceiling lights will give any space a sense of luxury and sophistication.
Furthermore, Troy Lighting offers an exceptional collection of lamps, each with its unique design and an array of versatile finishes, making them perfect for enhancing the décor of any space in your home. No matter your preference, whether it be a nautical style or a minimalist contemporary look, Troy Lighting has something for your style.
11. Ralph Lauren Lighting
The lighting fixtures from Ralph Lauren are known for their classic styles, updated with sophistication. Besides, this range of elegant fixtures, including wall sconces and chandeliers, is crafted from high-quality materials and uses refined finishes and detailing methods for a sleek and modern look.
Image Source: businesswire.com
Interior designers often choose this high-end brand due to its reputation for using only the finest materials and intricate design processes. It is a highly regarded name in the home goods world and is characterized by its preppy aesthetic.
12. Eichholtz
Eichholtz is a Dutch design company well-known for its broad lighting collection, which includes everything from traditional lanterns to cutting-edge geometric floor lights. Every component of these works of art is of the highest quality, from the crystal bases of table lamps to the glass beads that decorate chandeliers to the silken fabrics that cover their shades.
Image Source: larkburygroup.com
Moreover, the brand's series of lighting fixtures are one-of-a-kind, timeless, and built to last for generations. Besides, the patterns of most of the light fixtures can be used to tell a story, such as one filled with safari excitement or stargazing days.
13. Villa Lumi
Villa Lumi, a Portuguese lighting brand, has been in the lighting industry for more than seven decades. The founder, Floriano Ferreira da Silva, came up with the idea in 1941 after leaving his employment to devote his time to cutting glass for lighting fixtures. This decision would lead to the establishment of this high-end lighting brand.
Image Source: touchedinteriors.co.uk
He began cutting different glass components to decorate lamps, chandeliers, and candelabras. Today, the brand continues to produce magnificent works of art by merging the expertise of master craftsmanship with high-quality materials.
14. Pieter Adam
The Pieter Adam lighting brand offers excellent lighting solutions that double as works of art. The brand's fixtures are meticulously handcrafted to ensure the highest quality; they have silky threads and expertly carved metal casings.
Image Source: cmg-schweiz.ch
Moreover, to create their coveted light fixtures, the brand uses the talents of bronze sculptors, glassmakers, granite polishers, and silk weavers, all of whom bring to the table the ability to produce one-of-a-kind works of art and contemporary styles.
15. Corbett Lighting
Corbett Lighting is known for having some of the most highly sought-after lighting fixtures. With a focus on handcrafted quality and meticulous attention to detail, they stand out from the rest. From chandeliers and pendants to wall sconces, their lighting can be found in some of the world's most iconic buildings.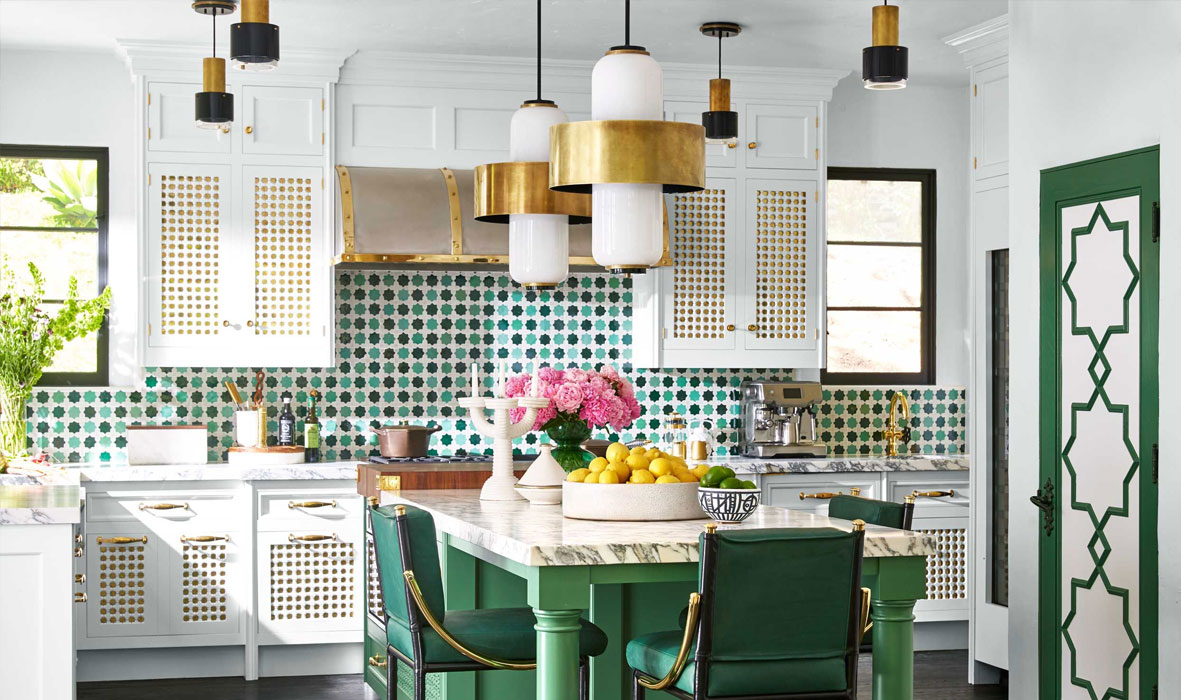 Image Source:lightology.com
Additionally, combining the traditional techniques of the past with contemporary design, their products are hand-made to create a sense of timeless design in any setting, whether a hotel lobby or a formal dining room. Also, with a wide range of customization options, Corbett continues to impress lighting professionals with its outstanding craftsmanship.
16. ET2 Lighting
The ET2 Lighting brand is a leading provider of innovative and cost-effective lighting solutions. With over 6,000 contemporary fixtures, ET2's collections are perfect for outfitting any home. Whether you're looking for a new outdoor lighting setup or a modern revamp of your dining room, you can choose from stylish chandeliers, chic pendant lights, and sleek wall sconces.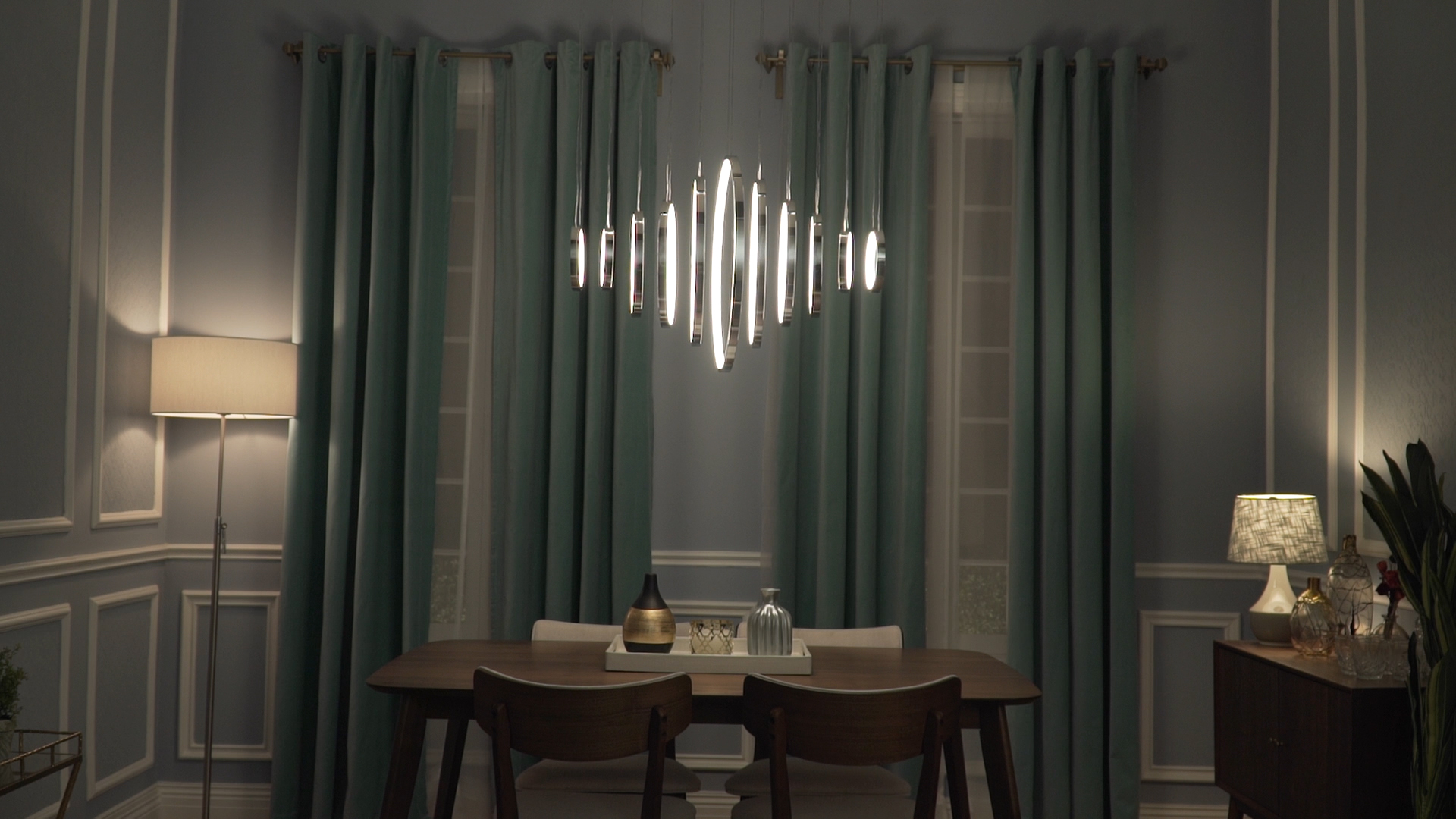 Image Source: et2online.com
The outdoor lighting collection, featuring stainless steel and brushed bronze materials molded into straight lines, brings sophistication to any outdoor space. If you're a designer or homeowner looking for a budget-friendly way to upgrade your space with a modern touch, ET2 is an excellent option.
17. Fine Art
To make a grand statement and improve your lighting, Fine Art has the perfect blend of quality, craftsmanship, and style to match your indoor or outdoor décor, whether it be transitional, classic, or modern. Their outdoor lighting fixtures, ranging from wall lights to sconces, are highly sought-after due to the brand's reputation for quality and traditional craftsmanship.
Image Source: invitinghome.com
Fine Art Lighting is dedicated to enhancing and beautifying spaces with its works of art. Despite its devotion to tradition, it is not afraid to take risks with its aesthetic, offering a range of styles from elaborate pieces to simple elegance.
18. Hudson Valley Lighting
Hudson Valley Lighting offers a diverse range of styles that are both innovative and steeped in tradition. They prioritize creating a premium and noticeable experience, as evident in their high-end products and quality craftsmanship. Besides, the brand is recognized for its unique style, blending traditional elegance with a touch of industrial grit.
Image Source: lightology.com
The wide range of the brand's indoor and outdoor lighting fixtures are created by esteemed lighting designers and embody a modern twist on timeless classics. From chandeliers to wall sconces, their products are versatile and can add a touch of sophistication to any space, whether a coastal home or a formal living room.
19. Worlds Away Furnishings & Lighting
Worlds Away Furnishings & Lighting is a Memphis-based brand with a wide range of excellent lighting options. This brand makes elegant home decor items like sofas, lamps, and rugs that add a touch of class to any space. Their lighting products are well-designed, and only the best quality materials are used.
Image Source: meadowblu.com
Moreover, their designs are modern and unique. They combine faux stone, glass, and metal to give a lively and refreshing feel. Worlds Away Furniture has lighting options that look great with their furniture, whether you want a simple look or something fancier. On the other hand, their hand-painted tole lamps and marble-based lights give dressers, chests, and side tables a touch of elegance.
20. Kichler Lighting
Since its establishment in 1938, Kichler Lighting has produced an extensive array of light fixtures for every space, from dining room chandeliers to bathroom sink lighting. Whether building a new abode or redecorating an existing one, Kichler lighting is a great option.
Image Source: kichler.com
At Kichler's collection, you can find lighting options for every home corner, from the living room to the dining room, to the bathroom, bedroom, and even the outdoors, in a diverse range of styles and prices. Furthermore, Kichler offers an extensive selection of task lighting, under-cabinet lighting, puck lights, and designer ceiling fixtures and fans.