Buying a new home is a dream of almost everyone, but have you ever wondered what it all takes to buy a new home on your own? Buying a home is a long process; one such step towards it is the home inspection. If you have the right start, moving to the house can be made easier with the help of leading local moving companies. However, you must be serious about home inspection. 
A home inspection is usually carried out by professionals possessing a license. It is a series of programs to visualize your new property so that an inspection report can be prepared to tell about its current condition and what needs to be done before acquiring such property. If the home inspection report suggests major property issues, the buyer can negotiate the price from the seller or claim for the maintenance charges.
What To Look For While Inspecting Home
The ultimate home inspection checklist includes the following:
1. Foundation And Structure Of Home
Look out for these points
The roof and ceilings of the home
The proper water drainage system of the house 
Looking for the cracks in the building
Checking out the leakage problem if any
The paint of the home is in good condition
The plumbing system is under control
The whole house looks good in structure
Windows and glass frames are not cracked
The basement has no leakage problem
Pay attention to every small detail, including water and gutter systems, so you don't get into a big problem later. 
2. Interior Of The Home
The Interior of the home is as important as the exterior of the home's location. While purchasing the home buyer must prepare for questions like
Are the appliances like the washing machine, refrigerator, air conditioner, etc., included in the home purchase?
Are there electric cables present in the home?
Is the water system and drainage system of the home accessible?
Can the toilet flush out completely or not?
Is there breakage of tiles, if any?
Are the dishwasher and chimney operating nicely?
Does the paint of the home need to be changed?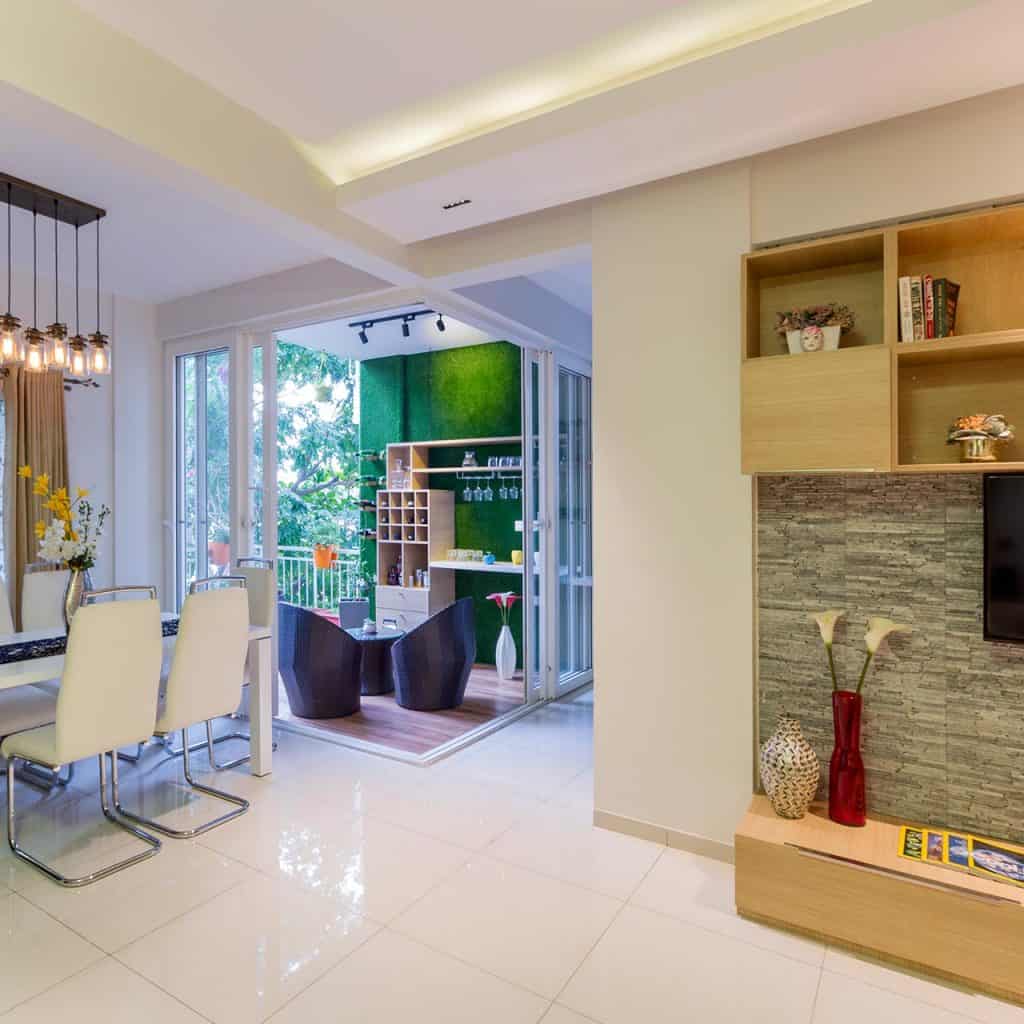 Image source: designcafe.com
3. Garage
A garage in the home is used for parking vehicles and storing them. Check out if there is an outer door to enter the garage and if the space is enough for future purposes. The ventilation system in the garage must also be accessed completely. Consider your garage space needs first to avoid regretting your decision later.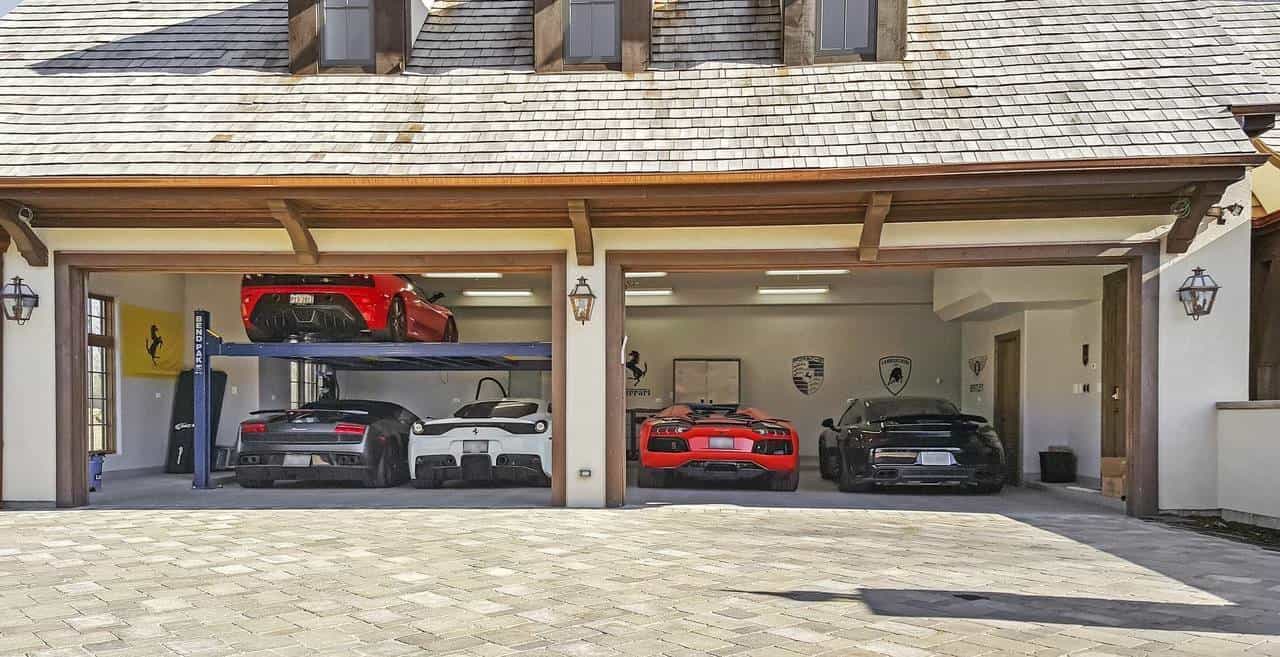 Image source: mansionglobal.com
4. Carpeting
Carpeting of the home can also be considered while purchasing a home, as many people prefer a home without carpets because cleaning them often turns out to be hectic. It's utterly dependent on the preferences of a person.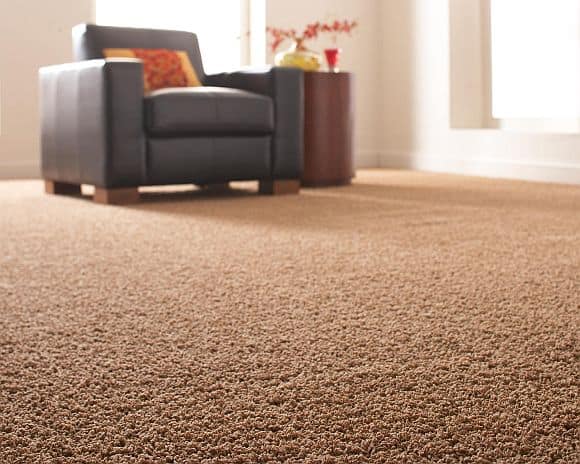 Image source: theflooringblog.com
Other factors include reachability to the grocery store, home office, kids' day-care, etc. 
Things To Be Kept In Mind 
It is advised to carefully research a home before buying any property. 
Prepare a list of questions to be answered before making any deal. Don't be afraid of too many questions.
Try to be present at the time of the home inspection if you have hired a home inspector, as it would give you more satisfaction in making your decision.
Sellers must come up with written statements so there is no misunderstanding in future dealing.
Prepare to negotiate for the right amount. If you do your homework well, then higher are the chances that you will get a great deal. 
Cost For Home Inspection
The people who buy the property usually pay the home inspection cost. A home inspection is a must process as it could help people from buying the wrong property or tell buyers about the faults before buying so that they can either get them fixed by the sellers or ask for the maintenance charges from the seller. 
Buyers must accompany the home inspector on the inspection day to see everything that must be considered before starting the home-buying process. If the home inspection report accounts for major drawbacks, you should avoid buying that property.
The home inspection process is costly as it involves a professional agent, a home inspector, carrying out the inspection thoroughly. Usually, the charges depend on the location, the size of the property, and how old the property is.
Bottom Line on Home Inspection Checklist
The above-discussed factors for home inspection must be thoroughly reviewed before making a deal with the seller. You can also opt for the right home inspector with experience buying such properties to avoid financial harm. 
Frequently Asked Questions on Home Inspection Checklist
1. How Do I Prepare for an Inspection Checklist?
Preparing for a home inspection can help ensure that the process goes smoothly and that any potential issues are identified and addressed before the sale of the property. Following these steps, you can create quality home inspection checklists customized to each project's specific needs and help you conduct thorough and accurate inspections.
Preparing a quality home inspection checklist involves several steps, including:
a). Start with inspection checklist templates
Begin by downloading a home inspection checklist template or use one provided by your home inspection software. This will give you a starting point for creating a checklist that includes the critical components of a thorough home inspection.
b). Customize checklists for your project and scope of work
Every home inspection is unique, so your checklist should reflect your project's specific area of work. For instance, if you inspect a new construction home, you may want to include items related to the construction process and building code compliance.
c). Prepare project-specific checklists "just in time."
Before the inspection, review the customized checklist and make any adjustments or additions based on the property and client needs. This will help you create a more comprehensive checklist tailored to the specific project.
d). Keep checklists short and focused
Your checklist should focus on the essential items that must be inspected. Long, complicated checklists can be overwhelming, leading to oversight or missed items. Keep your checklist short and to the point.
e). Organize checklists on how you will inspect
Organize the checklist in the order you plan to inspect the property. This will help you stay organized and ensure you don't miss anything during the inspection.
f). Refine your checklists continuously
After completing each inspection, review and refine your checklist based on your experience. This will help you create more accurate and comprehensive checklists over time.
2. What are the Types of Inspection?
Several types of home inspections can be conducted depending on the buyer's needs, the type of property, and the inspector's expertise. Here are some common types of home inspections:
General Home Inspection: A general home inspection is a comprehensive inspection that covers the overall condition of a property, including the structure, roof, foundation, electrical system, interior plumbing, HVAC, and other major components.
Pre-listing Inspection: A pre-listing inspection is conducted before a seller puts their home on the market. This type of home inspection can help the seller identify any issues with the property and make any necessary repairs or disclosures before listing the property.
New Construction Inspection: A new construction inspection is conducted during the construction process to ensure that the building meets building codes and standards. This home inspection can help identify any issues before the building is completed.
Radon Inspection: A radon inspection is conducted to test for the presence of radon gas in the home. Radon is a radioactive gas naturally occurring in the soil and can be harmful if present at high levels.
Termite Inspection: A termite inspection is conducted to check for the presence of termites or other wood-destroying insects that can cause damage to the structure of the property.
Mold Inspection: A mold inspection is conducted to check for mold in the home. Mold can be harmful to human health and can also cause property damage.
It's important to note that not all home inspectors are qualified to perform all of these inspections, so it's essential to choose an inspector who is qualified and experienced in the specific type of home inspection contingency you need.
3. What is a Routine Inspection?
A routine inspection is a type of home inspection conducted periodically to ensure that a property is adequately maintained and to identify any potential issues before they become major problems. This home inspection is typically performed by a home inspector, property manager, or landlord for rental properties or by homeowners for their own homes.
During a routine house inspection process, the home inspector will typically walk through the property and inspect the major systems and the home's major components, such as the electrical system, plumbing, HVAC, and appliances. They may also check for signs of wear and tear or damage, such as cracks in walls or ceilings, leaks, or pest infestations.
A routine inspection addresses any issues early before they become major repairs. For landlords, regular inspections can also help ensure that tenants comply with the terms of their lease and take care of the property.
The frequency of routine inspections can vary depending on the type of property and the preferences of the landlord or homeowner. Some may conduct inspections every six months, while others may do so once a year or less frequently. It's important to check local laws and regulations to determine if there are any requirements for routine inspections of rental properties in your area.
4. What's Not Covered By the Home Inspection?
Since a home inspection is a visual examination, home inspectors examine the home's physical components that are easily and readily accessible. Notably, each state's standards may differ. You should check with organizations such as the International Association of Certified Home Inspectors and the American Society of Home Inspectors to determine your area's specific requirements.
Home inspectors cant spot the defects under floors and behind the walls, and there are aspects of a home that certified home inspectors will not look for.
Some standard exclusions in a professional home inspection checklist include the following:
Pest issues like carpenter ants and termites
Airborne hazards such as Radon
Low-wattage electrical systems such as phone lines and alarm systems
However, hiring extra professionals for additional inspections can be worth hiring, especially if you have a specific concern.
5. How is a Home Inspection Report Different from a Seller's Disclosure Statement?
A home inspection report is a document where a home inspector records the condition of the seller's house and lists any problems they might find in the examination. These are the necessary repairs or safety issues that a home buyer should be aware of.
On the other hand, a Seller's Disclosure statement is a document that states the undisclosed problems or details or issues with the house that the seller knows but may not be obvious. The requirements of this document will depend on state, local, and federal laws.