How long does it take to install solar panels if you plan to have a solar energy project? Can you install solar panels yourself? First, it's important to note that the whole process of installing solar panels takes time. Every step of the process will have a waiting period and the time required for each step varies depending on your solar company, where you live, the solar panels you choose, and the number of people installing solar panels.
The following are the steps in a solar installation process, along with an estimate of how long each step may take.
What Are the Steps to a Solar Installation Process?
1. Choosing a Solar Installation Company
Period: 1 Day to 2 Weeks
The first and most important step is to look for a solar installation company. The company you choose determines the cost of your installation, the quality, and the timetable. We recommend choosing a reliable company that has been in operation for at least 5 years, has a NABCEP certified installer, and has positive customer reviews.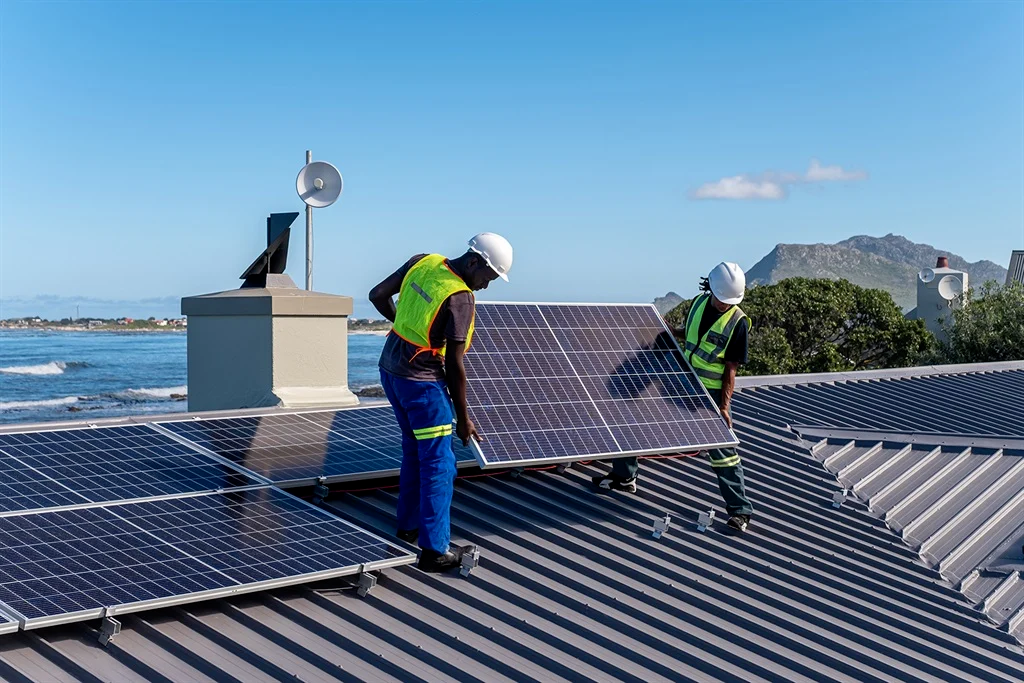 Image Source: businessinsider.co.za
Though this step takes a few hours, it is crucial to take the time to identify a few solar companies you like and get and compare quotes from them. Besides, when selecting the right company, you surely want to take your time.
2. Site Assessment
Period: Up to 1 Week
Once you have decided on a solar company, the second step is evaluating your site to ensure your roof is suitable for installation. Then, a solar technician from your company will come to your home and check out the condition, size, shading, and direction of your roof.
Image Source: sun-windsolutions.com
The technicians will ensure that your roof can withstand the weight and that your electrical system can manage the energy you intend to generate. The technicians will also validate the measurements and ensure that nothing obstructs the sunlight.
The site assessment can take less than a few days, from the initial phone call to the physical site visit. However, to accommodate scheduling, we give this a timeline of around one week.
3. Applying for Local Permitting
Period: 3 to 6 Weeks
To install solar panels, you will need to get permission to operate from your local government, just like any other building project. In addition, when making major changes to your house, your homeowner's association (HOA) will want to know about it, and you may need proper permits before you start.
Image Source: dfwsolarpanelinstallation.com
Unfortunately, the permitting process is likely the most time-consuming aspect of solar installation. Besides, the specific permits required vary depending on your local government. Some require only solar permissions, while others require photovoltaic (PV) permits, construction, and electrical permits.
Depending on the types of permits required and the regulatory systems in place in your municipality, approval might take as little as three weeks or as long as six weeks. So naturally, having to wait so long for permissions is inconvenient. But the good thing is that your solar installer is responsible for handling all of the paperwork, so you won't have to.
4. Solar System Design
Period: 2 to 3 Weeks
Once you have the local permit to proceed with the solar panel installation, an engineer will start designing it. And when designing the system, your power usage, roof characteristics, local building code regulations, and utility requirements should all be considered.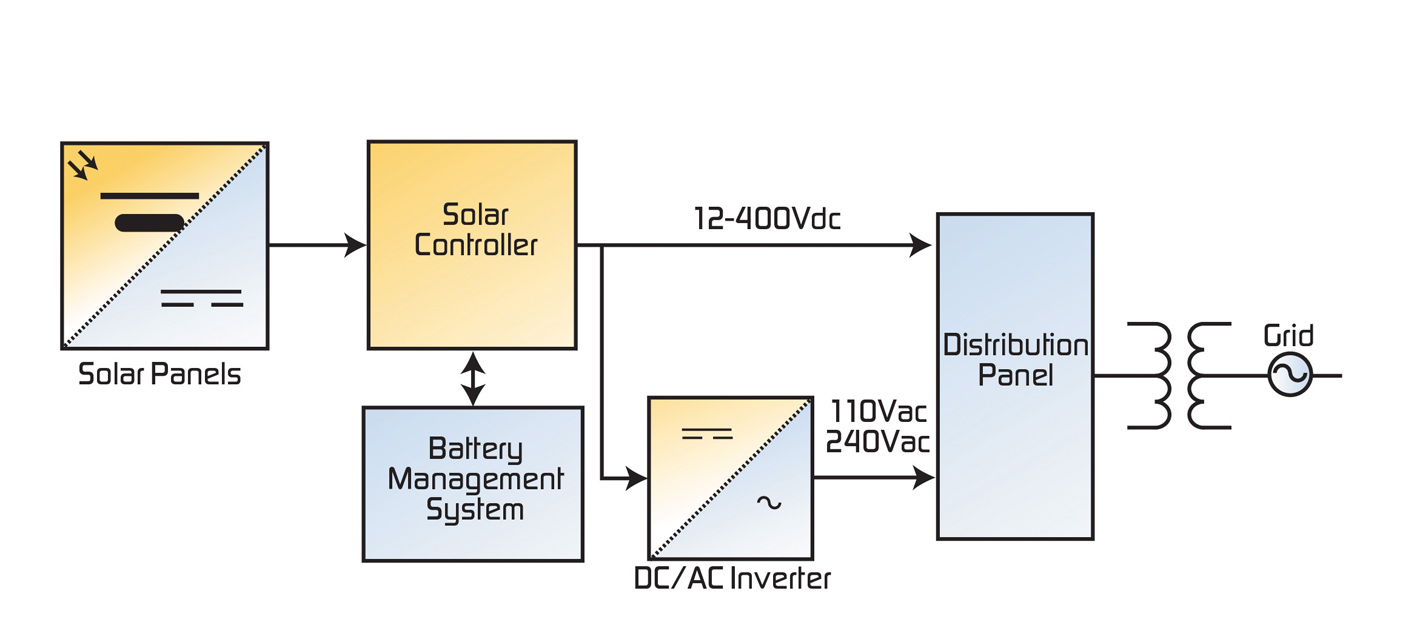 Image Source: powersystemsdesign.com
The type of solar panels and mountings will determine the time it takes to install your solar panel system. In addition, if parts are not in stock, your solar company might have to order them, adding time to your installation. However, the good news is that this solar system design step may be done concurrently with the permitting stage above.
That said, the design process typically takes two to three weeks, but it may take even longer if your roof is more complex. Even so, the planning step for complex systems will likely take up to four weeks.
5. The Installation
Period: 1 to 3 Days
To most people's surprise, after your installation is scheduled, this is the quickest step. Typically, your solar installer will be able to install the solar system in a matter of days. It will take about 6 hours to complete for most residential solar installations. Then, the company installers will arrive at your home with all the necessary equipment and start working immediately.
Image Source: gudstory.com
They will begin with the wiring system and work their way up to installing the panels themselves. They can sometimes complete the work in a day, but if your roof is large or complex, it may take more days. Therefore, the more complicated the system, the more it will take to complete, as with its design. Unless unexpected issues emerge during the installation, your solar installation should take at most three days. However, those worst-case circumstances are rare.
6. Final Inspection
Period: (1 to 2 Weeks)
After installing solar panels on your roof, you must wait before you can start generating power. First, a local inspector must check the site to confirm that the solar panels are properly installed and up to code. Then you will be provided with stamps of approval.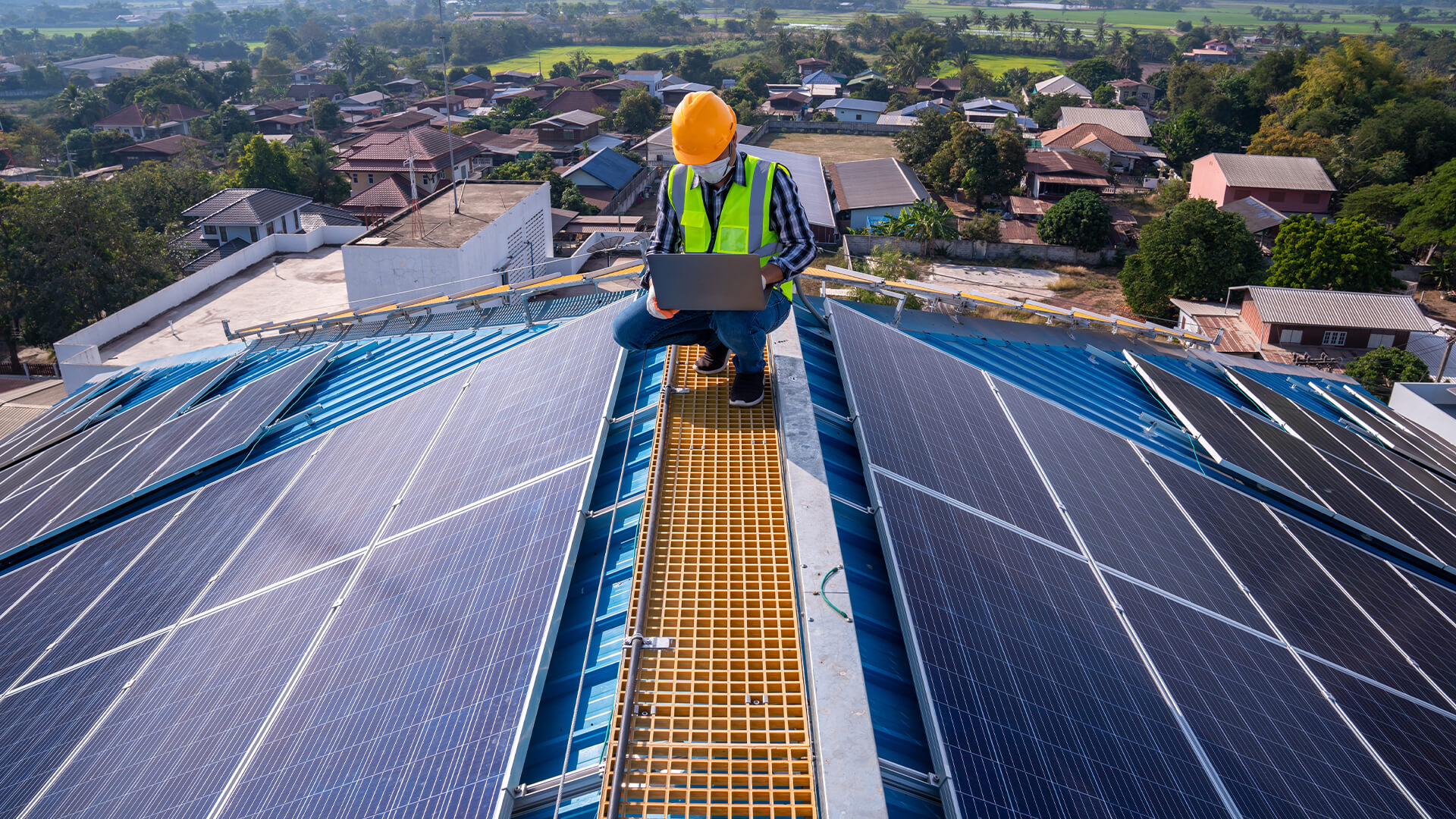 Image Source: build-review.com
This step ensures that all installations are safe and ready to generate power. This phase may vary based on the time of year and the current inspection backlog. This inspection, like the site evaluation, will only take a few days, depending on where you live, although scheduling the appointment may take a week or two.
7. Utility Connection
Period: 2 to 3 Weeks
After you complete the entire solar installation process, the final step is to apply with your utility company for permission to start using the solar panels. Usually, the utility company will visit your home and install a new electricity meter that can accurately convey your solar energy output and do a quick inspection.
Image Source: solarpowerauthority.com
Once this is completed, your interconnection agreement will be approved, and you will be officially ready to power your house with solar power. Depending on your utility company, this final stage can take two to three weeks. Most clients get anxious at this point, but the solar panel system will be worth it in the end.
Factors Affecting How Long It Takes to Install Solar Panels
1. The Type and Size of Solar Panel System
The solar equipment installation is the quickest part of the process. Most solar companies can easily install a rooftop residential solar panel system in one to three days, depending on the number of panels and the complexity of the installation. When installing a large commercial solar panel, expect the installation process to take a week or a few months.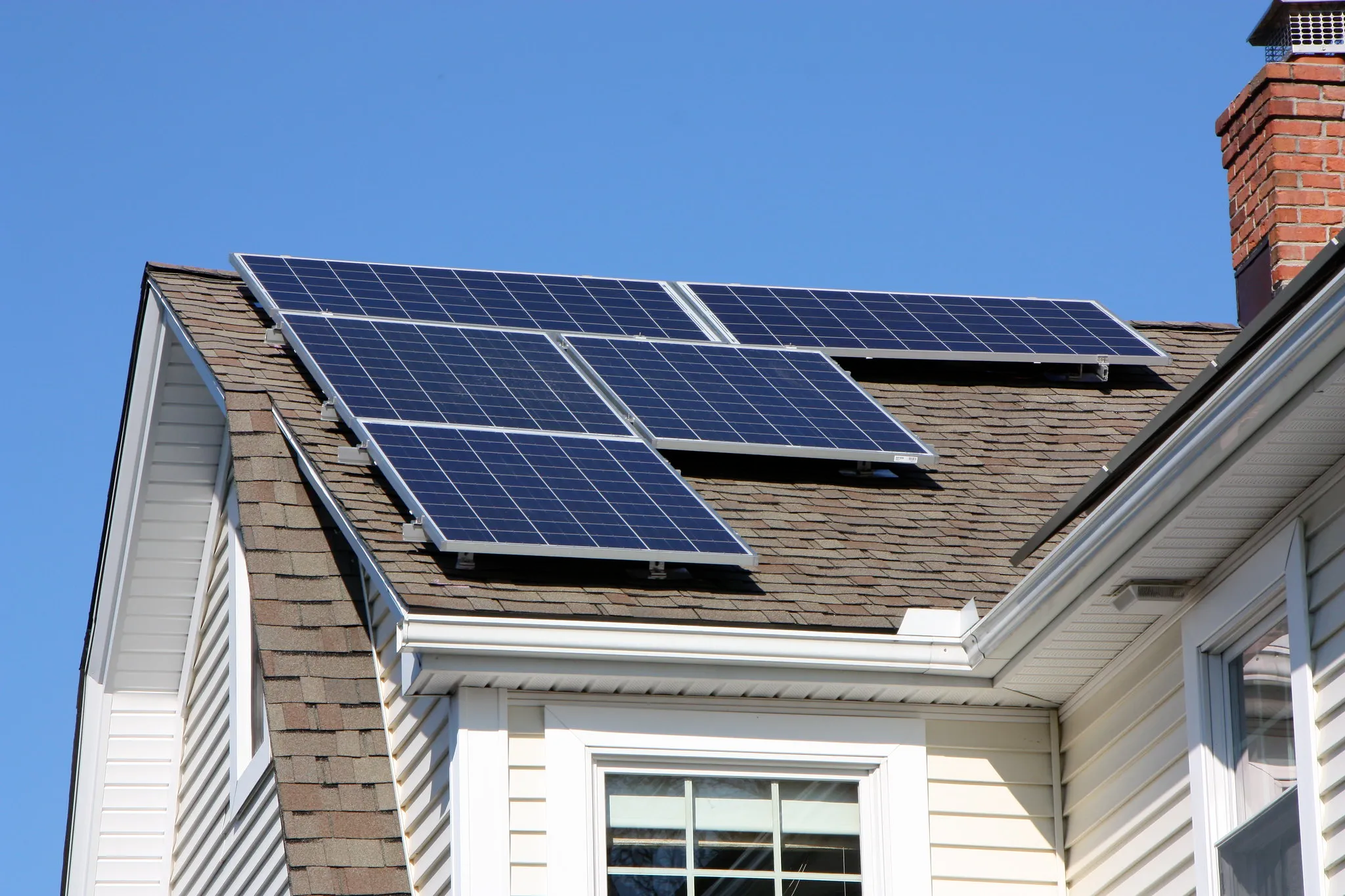 Image Source: energynews.us
Due to the additional work required, installing ground-mounted solar panels might take longer. Your solar company will need to trench your property to run the wiring from your solar system to your home. If your solar panel system is located far from your electric meter, this might add a significant amount of time for the installation to be complete.
2. HOA Approval
Besides local government licenses, you will need to notify your HOA when installing solar panels. Your HOA may have a unique approval procedure to verify that it complies with the rules of your area. Failure to notify your HOA may result in a fine, or you will have to remove the installation until proper approval is obtained, depending on your HOA's standards. In addition, the process will affect how long it takes to install solar systems.
3. Roof Repairs
Solar systems usually have a long lifespan, but your roof might not be in good condition to support your new installation for that long. If you have had the same roof for a long time, you might need to repair or replace it before installing the solar panels to avoid having to remove them when the inevitable roof replacement occurs. Also, ensure your roof is sturdy to save your solar panels from unnecessary damage.
4. Solar Installation Company
The time it takes a solar installer to schedule your installation after obtaining a signed contract will determine how long it will take to install the solar system. Some solar companies usually have more teams and install considerably higher volumes than others.
Image Source: yourfreecareertest.com
On the other hand, even companies with many installation crews might have a full schedule. So, if you're on a tight deadline and need to be installed before incentives or tax credits expire. This is a significant factor in determining who to give your solar energy project to.
5. Utility Company
Suppose you intend to install a grid-tied solar panel system. In that case, your installation company will need to apply with your utility provider to connect your home solar system to the grid. This procedure will take around two to three weeks for residential solar panel installations; however, depending on your utility company, this might occur sooner or later.
Image Source: newsfrontonline.com.ng
Once your solar system is installed, a representative from the utility provider will come to your home to inspect and approve it for grid connectivity. This usually involves installing a new meter that will allow you to use net metering.
6. Equipment availability
Because solar is seasonal, equipment availability will vary throughout the year. The main components may be in short supply or unavailable, requiring you to wait until they are available to finish your solar panel installation.
How Long Will It Take to Recover Your Investment in Solar Panels?
Most people recover their investment in seven to twelve years, depending on where they live. Here are the methods for calculating your solar system's payback period:
1. Determine Your Home's Average Electricity Consumption
The higher your electricity cost before installing solar panels, the shorter your expected payback period should be once your solar panels start producing power.
2. Determine the System's Overall Cost
Before considering incentives, the overall cost of solar panels includes the gross price of the solar panels, equipment, installation, and maintenance.
3. Calculate Your Yearly Benefits
Homes with solar panel systems are often eligible for solar incentives, federal tax credits, and rebates. Also, your state might offer incentives for solar panel installations.
4. Divide Your Total Expenditures from Your Benefits
This figure should represent the number of years required to completely recover the investment and begin to profit financially from a solar panel system.
Frequently Asked Questions on How Long Does it Take to Install Solar Panels?
1. What is the Solar Tax Credit for 2022?
Solar PV systems installed between 2020 and 2021 qualify for a 26% tax credit. Congress extended the ITC in August 2022, increasing it to 30% for installations between 2022 and 2032. (Solar systems installed on or before December 31, 2019, also qualified for a 30% tax credit.)
2. Do solar panels raise your bills?
PV solar panel systems allow you to create free electricity, which you can then use to power your home appliances and other electrical devices. This means you will use less electricity from the grid and save money on your bills, especially if electricity costs rise.
3. Do solar panels raise the temperature of your house?
According to research by experts at the University of California, San Diego's Jacobs School of Engineering, solar panels lowered the amount of heat hitting the roof by 38%, keeping a building's roof 5 degrees cooler than areas of a roof exposed to direct sunshine.
4. What is the best roof for solar panel installation?
Asphalt is the most prevalent type of shingle used on homes and the ideal roof for solar panel installation. These shingles are made from a flexible and long-lasting fiberglass or cellulose mat, making them ideal for solar panels.
Featured Image Source: forbes.com