GM architecture aficionados,
welcome back to the architecture newsletter that blows the roof off the competition—
*crickets*
tough crowd.
… anyway, what's worth knowing in the world of architecture & design this week?
Glad you asked:
→ Dubai Hub Takes Shape 🌇
→ Beijing's Big Plans: How Many Museums!? 👀
→ 3D Printed Superyacht Sets Sail 🛳️
→ The Timber Revolution 🌳
→ Another Edition of Who Said What!? 🗣️
→ Drop it Like it's Hot: New (announced) Structure of the Week 🔥
Let's go
Dubai Hub Takes Shape 🌇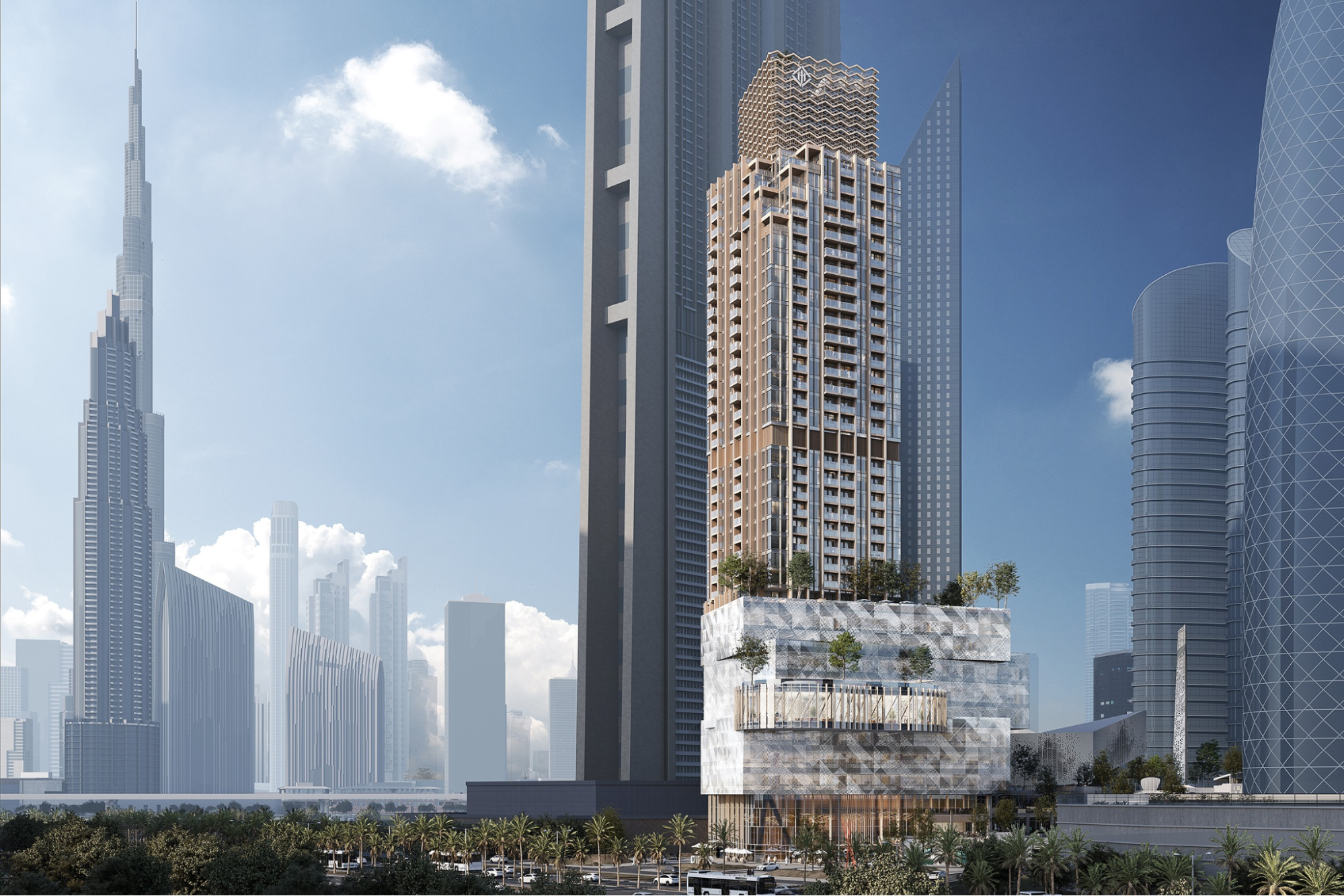 After winning a highly competitive bid, LWK + Partners' hub has dropped some deets on their big Dubai project and it looks like its gonna be a straight banger. The "DIFC Living and Innovation Two" project has some ambitious plans, including:
→ a massive tower with a twisted cube at the top
→ 170 apartments, offices, co-working spaces, and retail spaces
→ cascading gardens, public plazas, an amphitheater, and more
Ground broke in 2022 and the plan is to wrap up construction and get the place bumping by 2025. Let's go.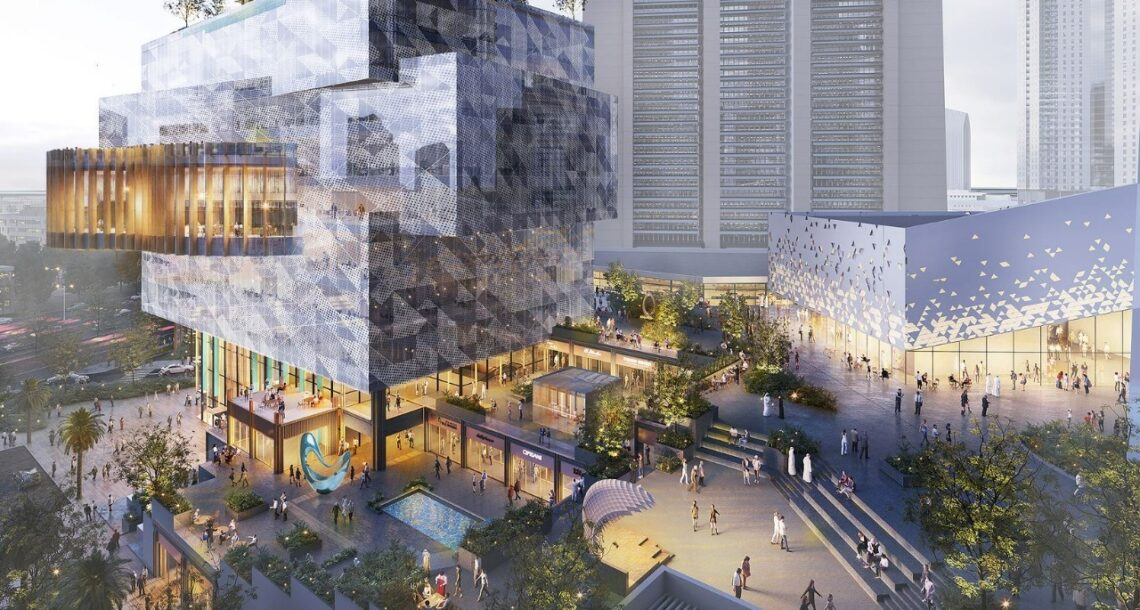 Big, Big Beijing Museum News 👀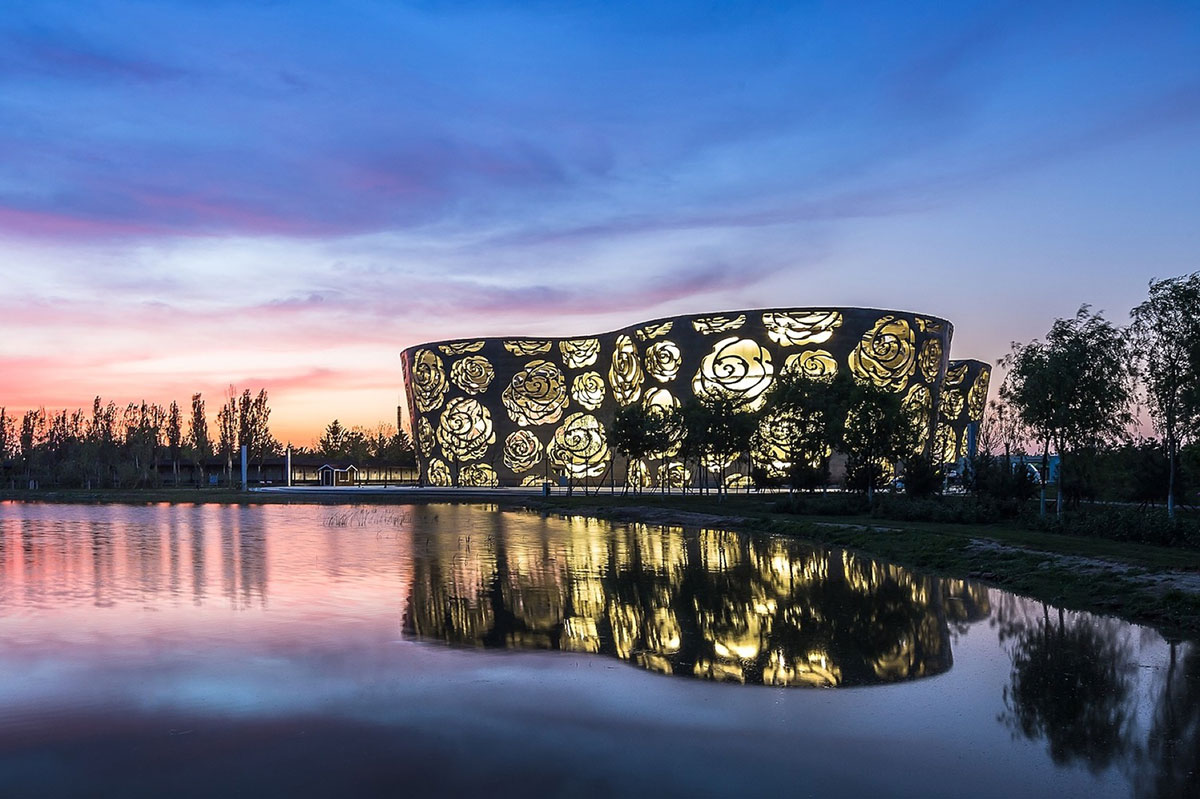 The Rose Museum by NEXT Architects in Beijing
Chinese museums make for incredible architecture newsletter content. Especially in Beijing. That's why we're stoked about these reports suggesting the country is preparing to construct…
wait for it..
In Beijing alone.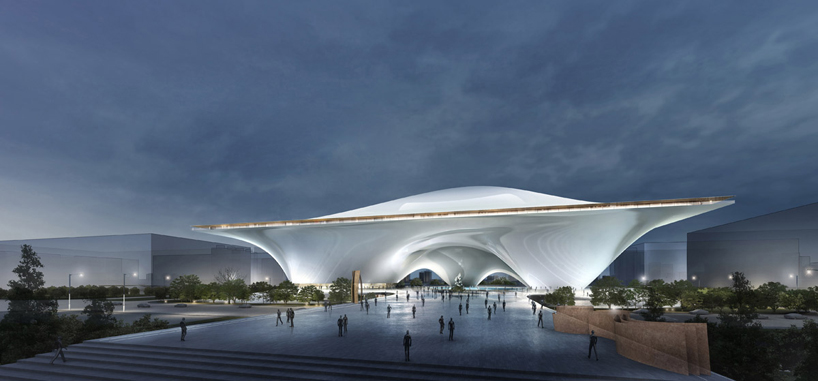 The National Art Museum by MAD Architects, in Beijing
Yeah, safe to say Beijing's Cultural Heritage Bureau is absolutely going off. Their goal is to have 2 museums for every 100,000 residents. In a city of 21.5 million. That's, um… a lot of museums.
Gotta admit, we love to see it.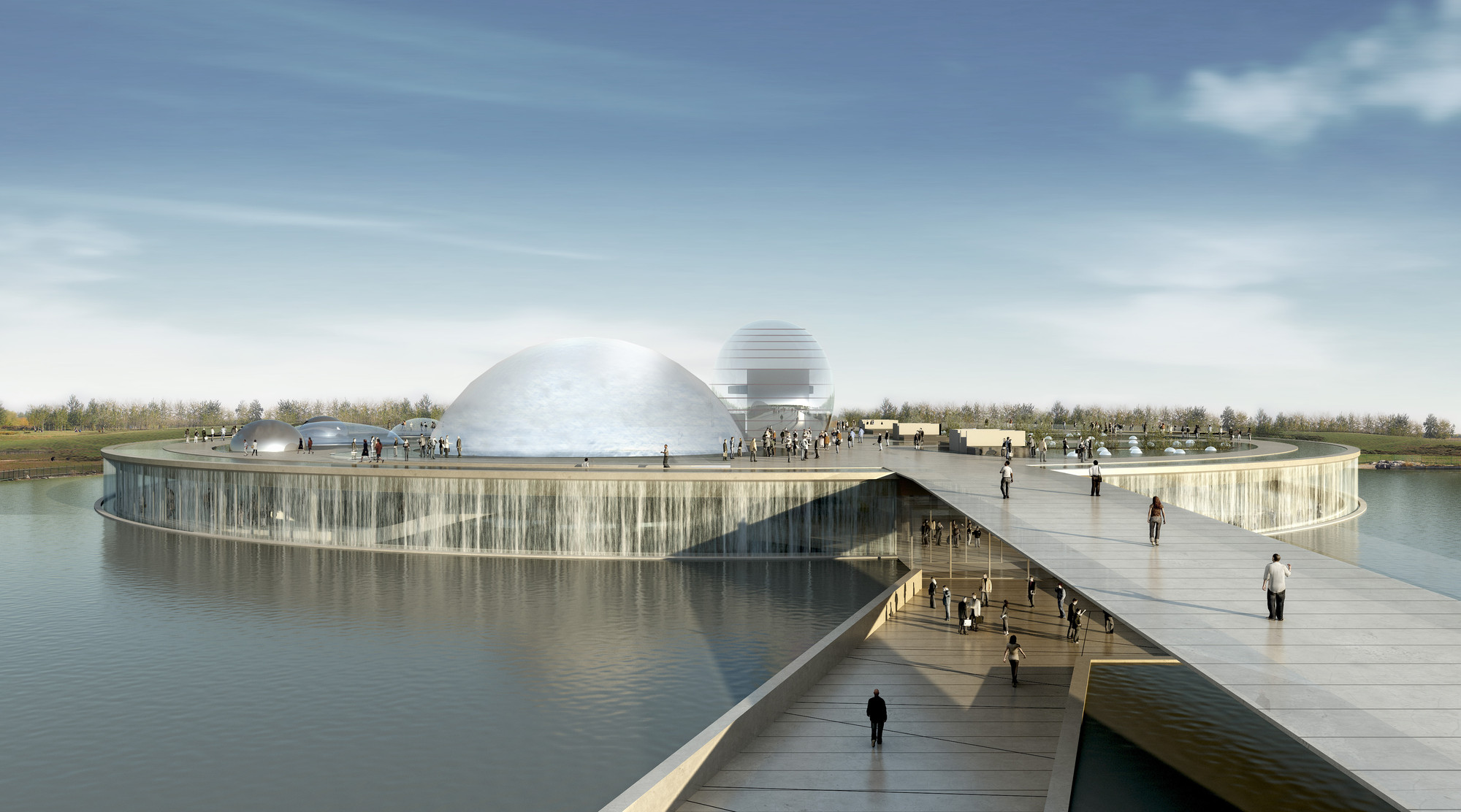 Beijing's Science and Technology Museum by BL/KLM Architects + BIAD
3-D Printed Superyacht to Set Sail!? 🛳️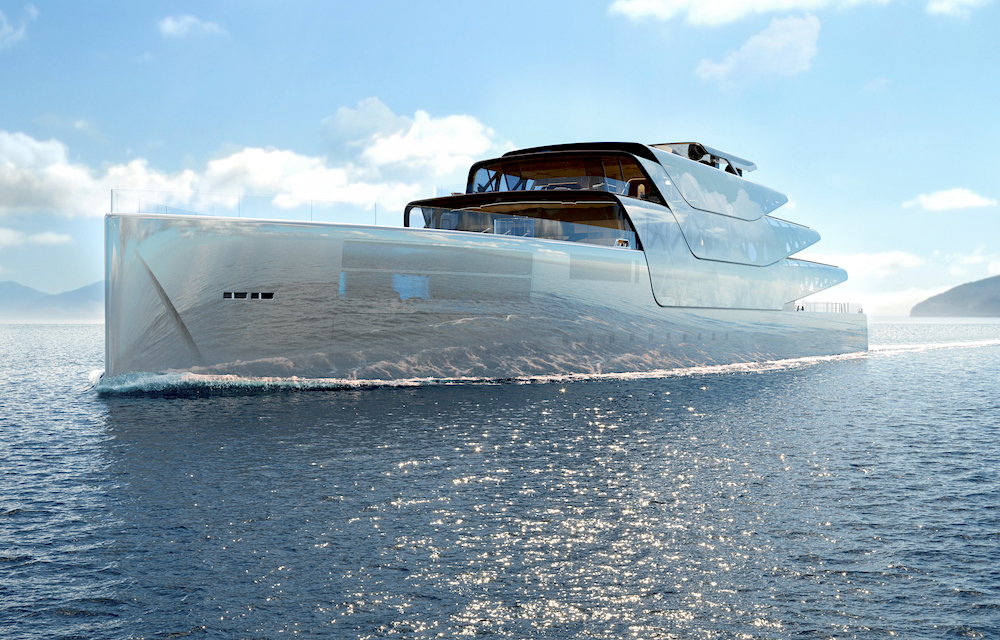 Couldn't not mention this… Eccentric Designer Jozeph Forakis just dropped his concept for something we've definitely all been waiting for: the world's first 3D-printed sea vessel that produces zero emissions and can cruise with near-infinite range…
About time, amirite!?
But seriously, this 288-foot blast from the future, named Pegasus, manages to use technology most of us didn't know existed to create something that's "virtually invisible" yet harmonious with nature. The hull and superstructure of Pegasus would be 3D-printed with a super unique mesh material. As bizarre as it sounds, the method is apparently super energy, time, and material efficient. OK. Once constructed, the thing would run on solar and be able to cruise basically forever.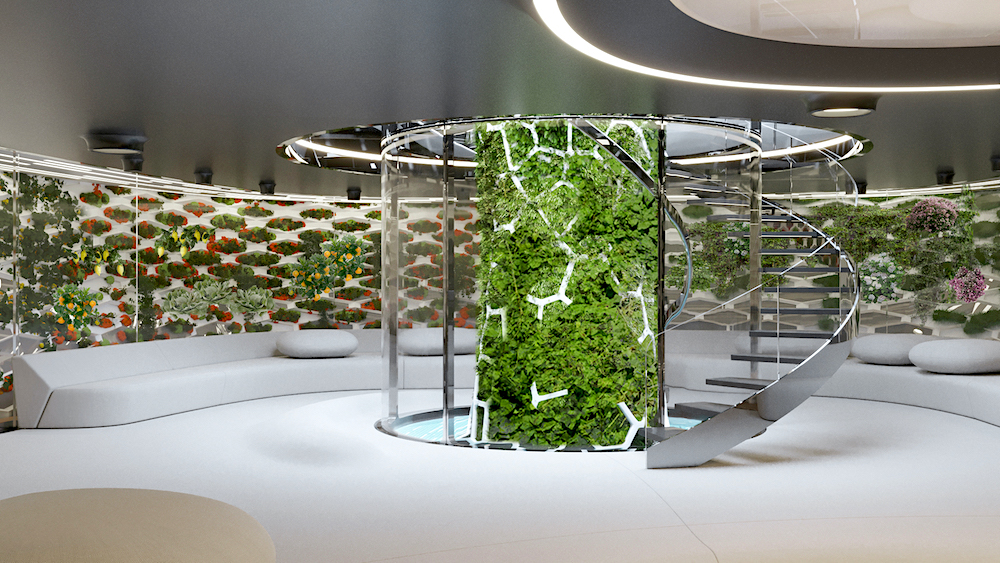 Design-wise, the whole thing centers around a "tree of life" that scales several levels and also serves as part of a hydroponic food garden. There's also a zen garden for meditation (obvs) and a reflective pool. And an aquarium-style lap pool. And a massive jacuzzi. And so on.
The Timber Revolution 🌳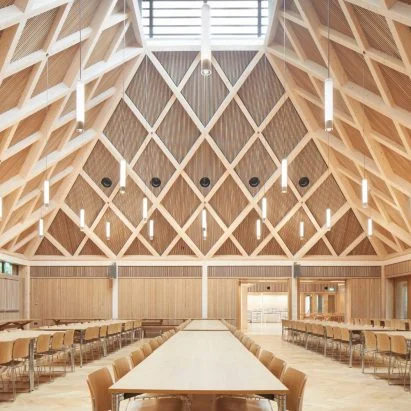 The good folks at Dezeen have started a new series called The Timber Revolution that's absolutely worth keeping an eye out for. Basically, in this editorial series, Dezeen is set to explore the potential of mass timber, which is so hot right now.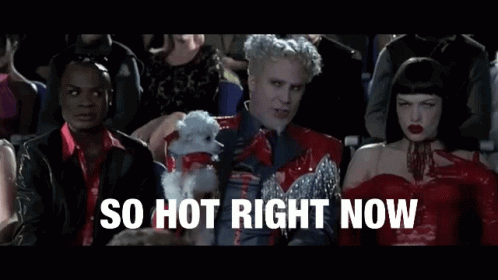 The question is a simple one: can wood become our main building material again? If so, would this lead us to a more eco-friendly and sustainable and generally better world?
So far, they've dropped their general guide to mass timber.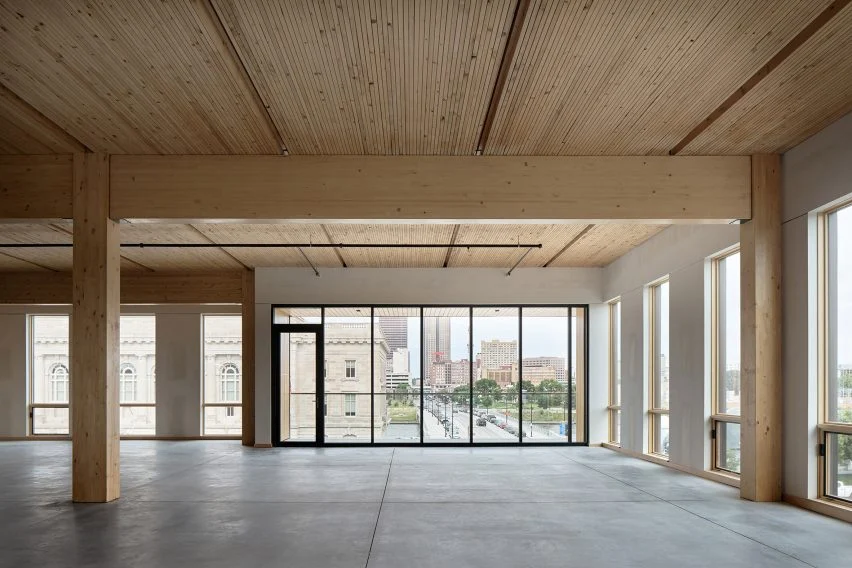 Stay tuned.
Who Said What!? 🗣️
"The root of this problem, it seems, may lay in the argument-based method of the current studio system: students create a project and argue why they believe it works, then professors argue why they believe it doesn't. This type of discourse has value in making subjective claims stronger, and certainly has a place in architecture, but it's quickly losing its effectiveness as the primary method of teaching the discipline."
→ Ross Brady argues Architecture School is Broken and suggests how we might fix it
"After World War II, prompted by the Allies, Germany underwent an intense de-Nazification program. Not so Italy — there was no equivalent de-fascistization. The country is still filled with buildings and street names that evoke its 20-year dictatorship. By not challenging the history of these monuments, the memory of fascism has been smoothly integrated into the Italian present."
→ this take suggests Italy should "Contextualize" its 1400+ fascist monuments
"New projects are either "world-class", "award-winning", "creative", "innovative", "sustainable", "livable", "beautiful" or all those combined, and more than seldom foster "a sense of place and wellbeing". These have become the obvious terms of choice, embraced by the Left and the Right, by democracies and dictatorships, in the West as much as in the rest of the world – applied in perfect alignment, and always without a shred of irony. What is the significance of such buzzwords? When does a building warrant the label "world-class"? What makes one city more "livable" than the next, one building more "beautiful" than the other? What is the meaning of "creativity" or "innovation" in architecture? What building can credibly claim to improve anyone's "wellbeing"?"
→ Reinier de Graaf goes off on buzzwords
Drop it Like it's Hot: New Structure of the Week 🔥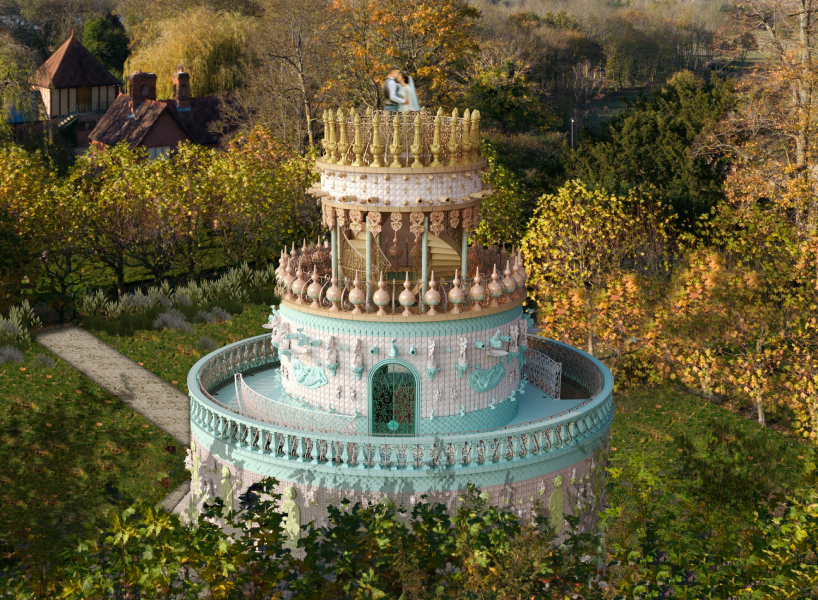 this Joana Vasconcelos installation has been commissioned for Waddeson Manor (a country house in the village of Waddesdon, in Buckinghamshire, England)