These days you can get a nice TV for under $1,500. Check out our list of the best 75-inch TV under $1500. TV prices are falling, and new technology features are making their way into more common models, making them more accessible to a wider audience.
The Best 75-Inch TV Under $1500 we reviewed is the Hisense 75U8H. It offers bright pictures with wide colors and a far-field microphone for hands-free Google Assistant, Google Cast, and all the features of Google TV.
Our second best choice is the Sony 75-inch TV which only came second because it doesn't have a microphone for hands-free Google Assistant, Google Cast, and other features of Google TV.
The third Best 75-Inch TV Under $1500 we selected is the SAMSUNG 75-Inch TV which has unparalleled QLED technology at a very affordable price making it our budget pick.
You don't need to compromise on the screen size to get high-end TVs with superb picture quality with several features for around $1,500.
Is A 75-Inch TV Too Large For A Living Room?
While many promotional and marketing graphics may make you feel that a 75-inch smart TV is too large for a living room, this isn't the case for most lounges. A 75-inch TV won't take up as much space as you might expect as long as you have a table or stand that can accommodate the TV's huge size and leave enough room for soundbars and speakers.
However, you may need to reconfigure the environment around the TV for optimal and wide viewing angles.
How Far Away From A 75-Inch TV Should You Sit?
If you're watching a 75-inch TV, we recommend sitting 50-60 inches away from the screen for the best viewing experience. Rearranging your room's furniture to allow this will assist, and it may be as simple as shifting your couch slightly for better viewing angles.
How We Test 75-Inch Tvs
When it comes to evaluating 75-inch televisions, we are very particular and serious about the process. There is no chance for mistakes. We want to get it right the first time so that you can also make the right decision when you are buying one. Every television we have put here has been subjected to a rigorous testing process that measured key performance and picture quality standards.
Image Credits: T3.com
Our lab test involves testing the television's color accuracy and color gamut with an X-Rite i1 Pro spectrophotometer, SpectraCal CalMAN ultimate calibration software, and an AccuPel DVG-5000vedio test pattern generator. These are the most reliable tools used by professional calibrators in the industry. We have paired these tools with custom workflows so that we get all the information required to write honest reviews.
We first take these measurements in standard mode to simulate the average watching experience. We conduct the same process again, but this time using other display modes to find to top brightness performance and color offered by each television set. We also measure contrast, maximum brightness, and low input lag over time. We use a Leo Bodnar Video Signal Input Lag Tester to test video signal delay. We measure the time it takes for the content to travel from the original video source to the screen and take the time in milliseconds. A shorter response time means faster gaming performance. This tells us which television set is the best for gaming.
Image Credits: Pcmag.com
All these objective tests help us compare the performance and the quality of the best TVs here. We don't end our evaluation here. We take considerable time with each television to watch movies and shows. We use carefully selected video samples to highlight the performance of each set. This tells us which television set is the best for a home viewing environment.
Besides evaluating the set for viewing, there is also the aspect of smart function. We evaluate this starting from the interface to the remote control design. This information helps us understand the technical capability of these smart TVs and how they fit into your apartment.
The Best 75 Inch TV Under $1500
1. Hisense 75U8H
Hisense 75U8H QLED Series Quantum 4K ULED Mini-LED...
Mini-LED: One of the newest backlighting technologies to enter...
4K ULED: Like 4K great, but better. The 75U8H has our exclusive...
Quantum Dot Wide Color Gamut: Quantum Dot produces purer, richer,...
Peak Brightness/Full Array Local Dimming Zones: The average TV is...
Dolby Vision Dolby Atmos: Dolby Vision HDR picture and Dolby...
From experience, I have discovered that Hisense and TCL often offer the most advanced gaming technologies and the best value for your money. At the moment, I found this fantastic tv from Hisense stands at the top overall in terms of value. Hisense 75U8H 75 inches costs just $1500. The television offers bright pictures with wide colors and a far-field microphone for hands-free Google Assistant, Google Cast, and all the features of Google TV.
Image Credits: Bestbuy.com
If you are searching for a strong picture and feature pact television without spending too much, then you should consider purchasing the Hisense 75U8H. It is not the biggest they have, however, if you need an even bigger one, like 85 inches, then you will be forced to move over to the U7H, a model that does not have a low native contrast ratio.
2. Sony 75-inch TV
Sale
Sony 75 Inch 4K Ultra HD TV X90K Series: BRAVIA XR Full...
INTELLIGENT TV PROCESSING – The Cognitive Processor XR...
PERFECT FOR PLAYSTATION 5 – Take your gaming to the next level...
FEATURES SPECIFIED IN HDMI 2.1– Get the advantage in...
3.1ch Dolby Atmos DTS: X and Vertical Surround Engine
Immersive AE (Audio Enhancer) upscale audio closes to 7.1.2 each...
This is one of my best 75-inch TVs under $1500. Its 4K HDR allows for excellent image quality and smooth and clear images. The TRILUMINOS PRO is an added feature that I couldn't help but like. This feature makes the images and pictures closer to reality and more natural. This television also comes with streaming devices such as Amazon, Amazon Prime Video, Netflix, the Apple TV app, YouTube, Disney, and the like.
Image Credits: Amazon.ca
I like this television because I was able to download more apps that are compatible with it from the apps store. The variable refresh rate and motion enhancement features ensure that the images and objects on the television when changing channels move adequately fast and are not blurry. You don't have to use its remote control all the time you need to search for apps, movies, or pieces of music as the TV comes with additional control features, voice control. This means that you can control it using your voice on Alexa. The tv comes with a remote control, a stand, and a power cable and is backed by a warranty of 1 year.
3. SAMSUNG 75-Inch TV
SAMSUNG 75-Inch Class QLED Q70A Series - 4K UHD Quantum...
QUANTUM PROCESSOR 4K: Elevate your picture to 4K with machine...
MOTION XCELERATOR TURBO plus: Exceptional motion enhancements up...
DUAL LED Backlight: Dedicated warm and cool LED backlights...
100% COLOR VOLUME WITH QUANTUM DOT: A billion stay-true shades of...
QUANTUM HDR: Go beyond HDTV with an expanded range of color.
The best feature I discovered about the SAMSUNG 75-Inch TV, a QLED television type, is its adequate color and brightness for images and objects. With its back LED light, the TV displays bold vision and an excellent viewing experience. What attracted me to this TV is its very thin and slim design. This means that the tv is very light, you can move it easily, and it doesn't occupy too much space. Just like the Sony 75-inch, you can also use multiple voice assistants to control the SAMSUNG 75-inch TV, like adjusting the volume and changing channels with Alexa.
Image Credits: Jumia.co.ke
This television also has streaming devices and apps for streaming videos, movies, live shows, and music. Also, this TV uses the internet to function, like Bluetooth and Wi-Fi. The 4K UHD makes this TV have a great sound; no sound from another device can overshadow it. For an even better experience, you can connect an external sound system to work with the tv.
4. SAMSUNG 75-Inch Class Crystal UHD TU-8000 Series
Sale
SAMSUNG 75-inch Class Crystal UHD TU-8000 Series - 4K...
Purchase Includes: One 75-inchSmart TV, Remote (with battery),...
Dimensions Without Stand (W x H x D): 65.9" x 37.7" x 2.4"; With...
Smart TV powered by Tizen: Go beyond Smart TV with next-gen apps,...
HDR: Unveils shades of color you can't find on HDTV.
Crystal display: Experience crystal clear colors that are...
During my testing of the TVs, I realized that the Samsung TU-8000 is the best 75-inch TV that perfectly balances intriguing features and a generous screen size. It has a 4K crystal processor that converts any video to 4K, and HDR compatibility enhances the viewing experience by revealing accurate, bright, and a billion rich colors.
Image Credits: Bestbuy.com
What I found most interesting about this piece is of 75-inch TV is its ideal screen size and fine crystal layer display. Its popularity among rivals is justified by its flexible interface, including HDMI ports, USB, Bluetooth, Ethernet cable for wired internet connectivity, and a WiFi connection.
This Samsung Smart TV features a limitless number of online streaming platforms with the help of Voice Control, which supports Alexa and Bixby. In addition, you may mount the TV on a wall and add points to your home décor since the TV's plastic build quality may be a turnoff while sitting on a stand.
The remote control contains specific buttons for basic navigation, popular streaming sites like Netflix, and a button to wake up Bixby or Alexa, allowing you to handle the TV from your fingertips.
5. TCL 75-Inch Class 4-Series 4K UHD HDR Smart Roku TV
Sale
TCL 75-inch Class 4-Series 4K UHD HDR Smart Roku TV –...
Dimensions (WxHxD) with Stand: 66.2" x 40.6" x 15.9" | Without...
High Dynamic Range: HDR delivers bright and accurate colors for a...
Stunning 4K Ultra HD: 4K resolution delivers stunning detail and...
Easy Voice Control: Find movie titles, launch or change channels,...
Simple, personalized home screen: Your favorite broadcast TV,...
I stumbled upon the TCL 4 Series Roku TV while looking for a budget-friendly 75-inch TV. Besides being a budget-friendly model, it is also one of the best you'll find in this size. Despite the lack of Dolby Vision, it can reproduce the best picture quality with HDR10 and HLG. It runs on Roku's system software, which offers a great smart TV experience and a large selection of apps.
Image Credits: Amazon.com
ROKU TV is a clever feature that allows you to access various streaming services. Apple AirPlay is supported for streaming content from iOS devices, but Google Cast is not. All 4K content is visible with excellent native contrast. Because of its low input lag time of 14 milliseconds, this set can also handle fast-paced games.
The TCL 4 Series loses a few features offered on other TVs for its reasonable price. Because it lacks local dimming, the HDR performance isn't as good as it could be. It also has subpar speakers with weak bass and volume. Consider purchasing a soundbar to compensate for the lack of sound if this will be your primary television.
6. TCL 75-Inch 6-Series 4K UHD Dolby Vision HDR QLED Roku Smart TV
Sale
TCL 75-inch 6-Series 4K UHD Dolby Vision HDR QLED Roku...
Superior 4K Ultra HD: Picture clarity combined with the contrast,...
Mini-LED Technology: Uncompromised contrast, brightness, and...
Product Size (WxHxD) with Stand: 65.8" x 41.4" x 15.9"; Product...
QLED: Quantum dot technology delivers better brightness and wider...
Contrast Control Zones: Contrast is individually optimized across...
This TCL TV supports Dolby Vision and uses Roku TV as its smart platform. The TCL's 6-Series has brilliant, colorful HDR and incredibly clear images. It has superior 4K Ultra HD picture clarity combined with HDR contrast, color, and detail for the most lifelike picture.
Image Credits: Ubuy.ke
The contrast, brightness, and uniformity of a mini-LED backlight are unrivaled. Furthermore, quantum dot technology delivers better performance, allowing for more brightness and color volume. In addition, variable Refresh Rate (VRR) and Auto Game Mode (ALLM) will enable you to enjoy the smoothest action and the best fast-response gaming experience on the big screen.
The Roku Smart TV platform gives you access to thousands of streaming channels. You can use voice control to find movie titles, start or change channels, and switch inputs. Roku mobile app, voice-enabled remote, Amazon Alexa, and Google Assistant are all supported.
Another interesting feature I discovered is that the image contrast is maximized throughout multiple zones. It results in extremely localized areas of stunning contrast ratio between bright and dark areas of the image, giving the image an unequaled sensation of depth and authenticity.
7. Amazon Fire TV 75 Inch Omni Series 4K UHD Smart TV
Sale
Amazon Fire TV 75" Omni Series 4K UHD smart TV with...
Cinematic 4K entertainment - Get true-to-life picture quality and...
HDR like you've never seen - Dolby Vision brings spectacular...
Hands-free TV with Alexa - With built-in microphones, just ask to...
Watch what you want - Stream over 1 million movies and TV...
All your entertainment in one place - Watch live and free TV,...
When looking for a cinematic experience, I came across this Amazon Fire Smart TV. It has dazzling 4K Ultra HD at up to 60 frames per second to allow you to immerse yourself in cinematic entertainment. The Fire TV Omni Series provides 4K Ultra HD entertainment, outstanding picture quality, and the joy of hands-free control with Alexa. Dolby Vision, HDR 10, and HLG support deliver excellent color and clarity for an incredible viewing experience.
Image Credits: Amazon.com
The Fire TV Omni Series has a small design and a near-seamless display enclosed in a luxurious metal finish. In addition, fire TV continuously gets new Alexa skills, features, smart home capabilities, and voice capabilities.
8. Hisense 75A6G 75-Inch 4K Ultra HD Android TV
Sale
Hisense 75A6G 75-Inch 4K Ultra HD Android Smart TV with...
4K Ultra HD: 1080p's bigger, better looking brother. It has...
Dolby Vision HDR and HDR10: Cinema technology for your home....
Auto Low Latency Game Mode: Who wants to adjust their TV's...
Android TV: Customize your Android TV home screen to display your...
Google Assistant: Press the Google Assistant button on your...
I liked this TV's 4K Ultra HD features because they give more shadow detail, sharper highlights, and drastically more brilliant colors. Auto Low Latency Mode ensures you'll always have a seamless, uninterrupted play. Customize your Android TV's home screen to display your favorite apps, shows, and movies.
Image Credits: T3.com
The A6G has a resolution of more than four times that of a standard 1080p HD screen. You can find over 700,000 movies and programs in one location with this Android TV. Ask Google to use your voice to control your Google TV. With Chromecast built-in, you can quickly cast photographs, movies, and music to your full HD TV from your smart devices.
Feature Of The Best 75-Inch TV Under $1500
1. Price
Big displays come at a high price, so know your budget and be prepared to spend a little more to acquire a better smart TV. The cheapest 75-inch TVs cost between $800 and $1,200, but the bulk will cost between $2,000 and $4,000 for the most expensive models.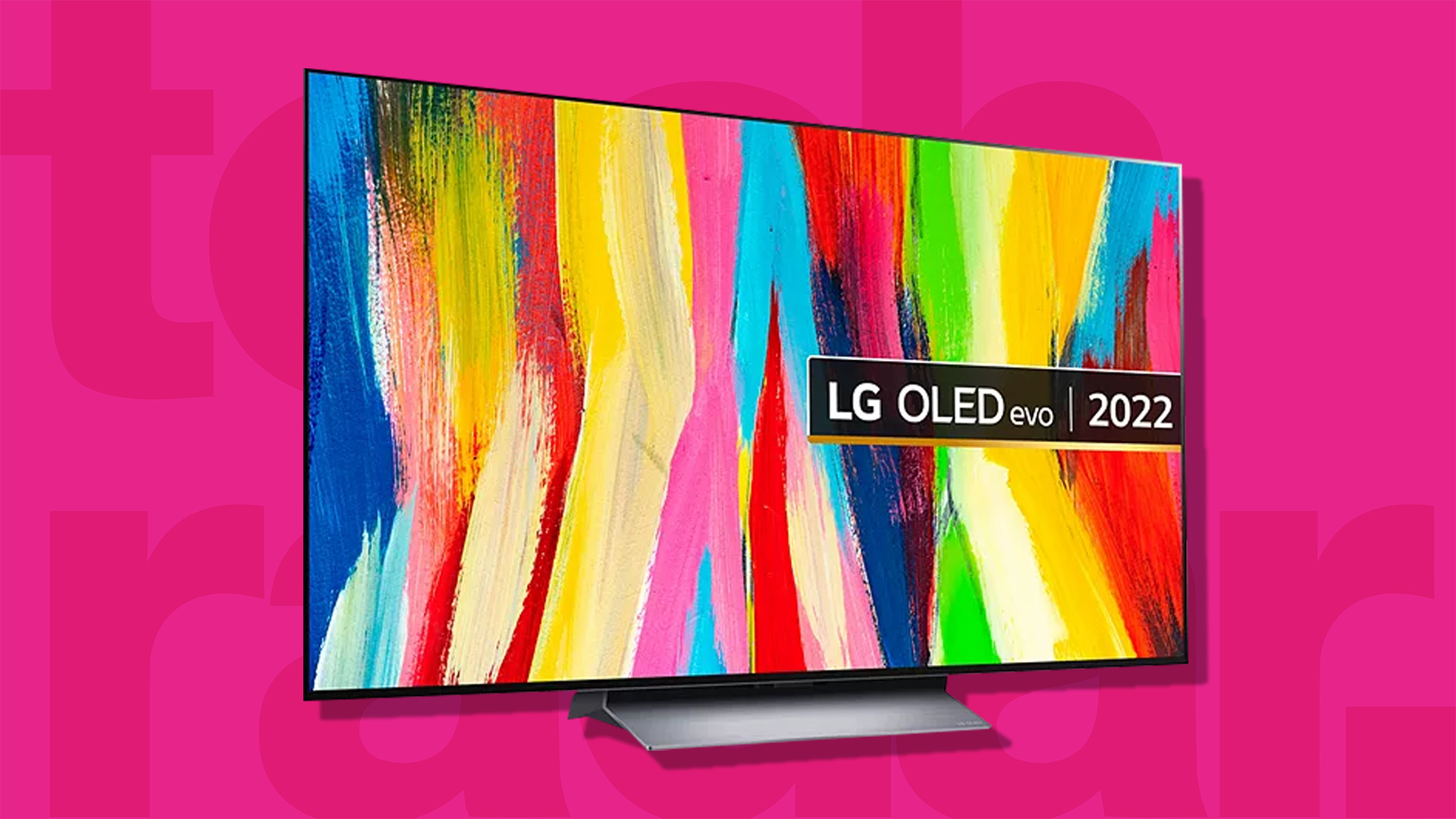 Image Credits: Techradar.com
Although pricing variations may impact other features and performance, you still want to obtain the greatest TV for your money. Consider an older quality TV if your budget is tight but you can't live with performance flaws. You may generally find them at a discount.
2. Screen Size
So, have you considered where you'd like to sit and watch your favorite TV show? Now is the time to reconsider purchasing a 75-inch smart tv. Because it is such a large screen, it would require a great position on the wall to mount it.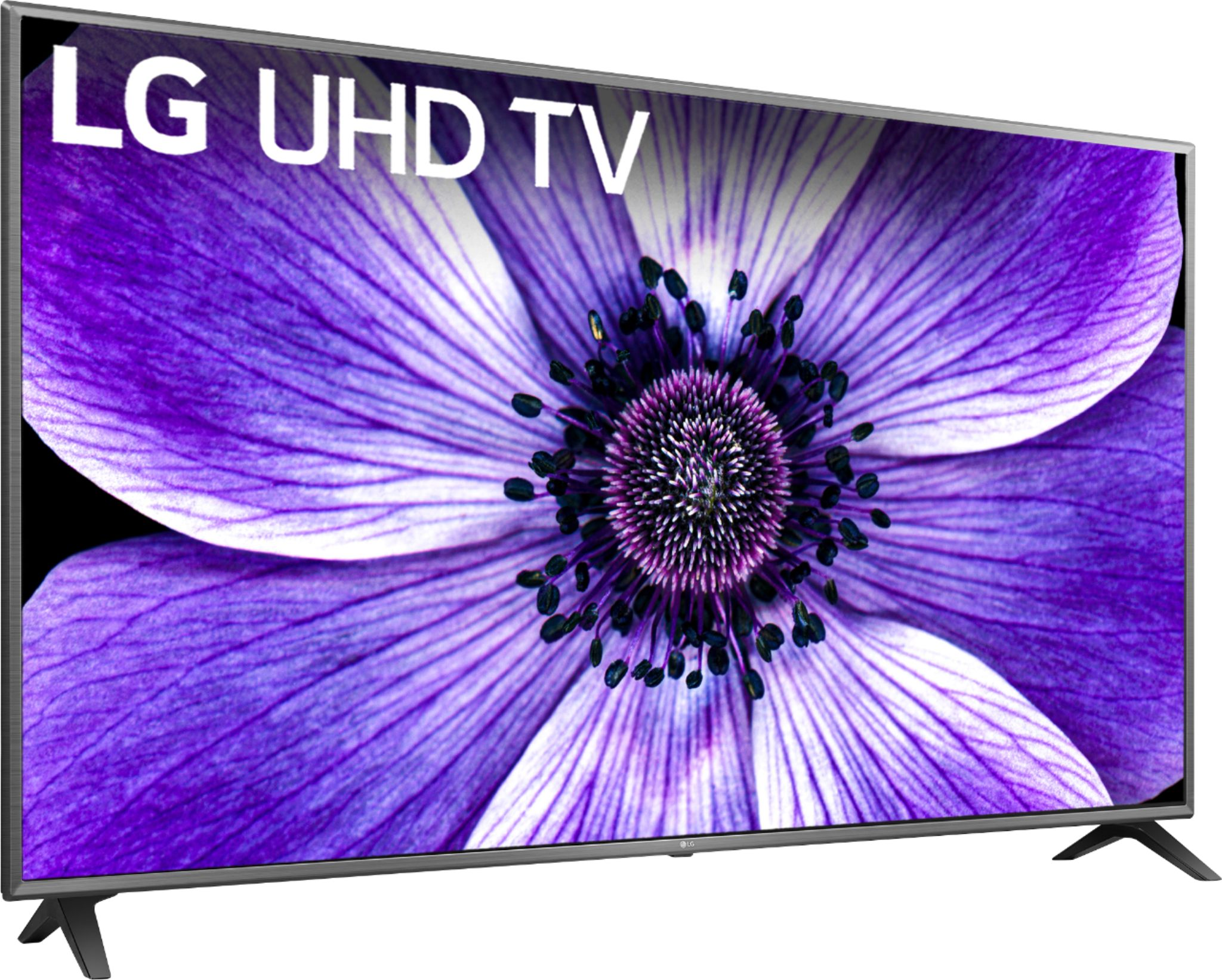 Image Credits: Bestbuy.com
It would be best to consider maintaining a sufficient distance so that you don't have to deal with any reflection concerns and the content is delivered flawlessly from every perspective.
3. Display
Today's best TVs come with various display options, ranging from the most basic LCD panels to QLED panels with varying degrees of refinement, and OLED TVs are the best option. Naturally, the more expensive the TV, the better the panel, but you want one with a large color gamut, good color accuracy, high brightness, and excellent picture quality.
Get one of the high-dynamic-range (HDR) televisions with Dolby Vision compatibility if you want the most colors. More colors, higher contrast ratio levels, high peak brightness, and improved brightness are all possible with this television technology. It may increase the cost of a set, but it ensures that you'll still be delighted with TV since the Dolby Vision format appears to be gaining traction.
4. Connections
Don't be satisfied with fewer ports. The more inputs your smart TV offers, the more opportunities you'll have to connect various digital gadgets. A 75-inch TV requires a DVD player and is ideal for watching vintage films. This problem is solved with HDMI ports.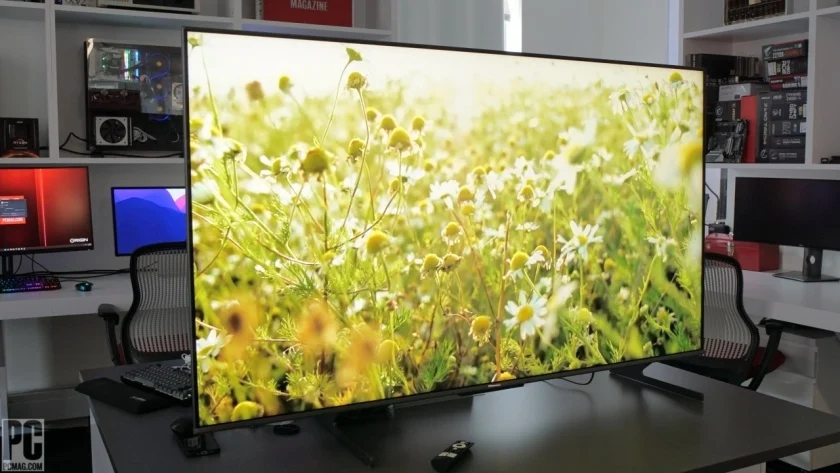 Image Credits: Pcmag.com
Furthermore, USB, optical digital input, composite, and VGA connections let you connect gaming consoles, televisions, computers, and other devices. Having access to WiFi is an added plus. It will allow you to swiftly and conveniently connect to the internet.
5. Smart Features
Smart TVs have become a huge deal in recent years thanks to their fascinating features. Different brands and smart TV software will provide a distinct ecosystem of apps and different smart capabilities, such as built-in voice control and smart home compatibility.
The quick user interface and clever features give the impression of using a large-screen phone. Check out our TV reviews above to learn more about each TV's features and smart capabilities.
6. Size
First, consider whether you're stuck with a 75-inch model. You'll discover more options and generally better bargains with 65-inch models, or you may go bigger with an 85-inch TV. And don't forget to match the TV to the room it'll be in.
To obtain a satisfactory viewing experience from a 75-inch 4K TV, you'll need a TV that's at least 65 inches across, and you'll need to be sitting more than 6 feet away from it.
OLED or LED TV?
OLED tv is more expensive compared to LED tv. Even though it is expensive, it delivers the best picture quality ever. That said, a good 4K LED tv still delivers a spectacular viewing experience, and the best one comes with smart television features found in OLED TVs. 4K LED tv is less expensive than OLED TV. If you opt for this one, it will free up some money for an awesome surround system or that killer sound bar you may want.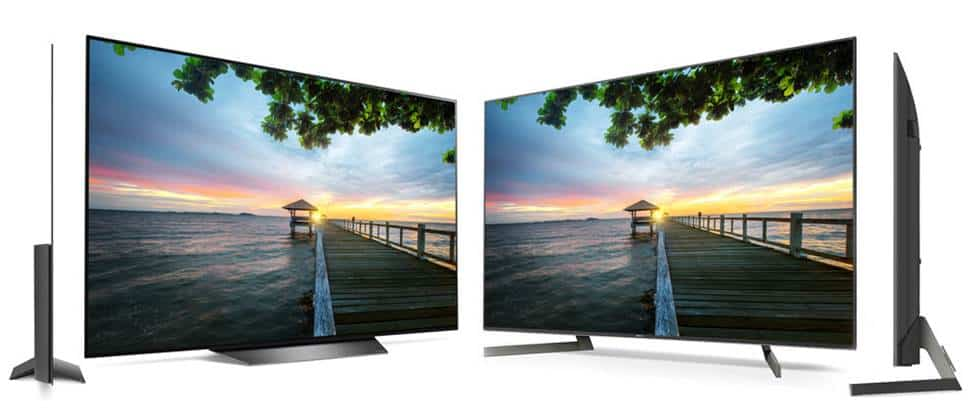 Image Credits: Leak.pt
The first ever televisions were plasma tv, they are obsolete these days. Next came LCD, which stands for liquid crystal display. While this was awesome, it had its fair share of shortcomings.  This technology would soon be improved, which saw LCD/LED tv or LED. Today, most televisions are LED TVs. From LED tv came OLED TVs OLED stands for organic light emitting diode. Today, however, we have yet to QLED. This is, however, Samsung's name for their line of sophisticated LED TVs.  So when in the market, you will choose a television set with either LED or OLED panel technology. So get to know the specific differences between LED and OLED.
1. Price
As stated earlier, LED tv and less costly than OLED tv nonetheless, their prices are come down these days.
2. Picture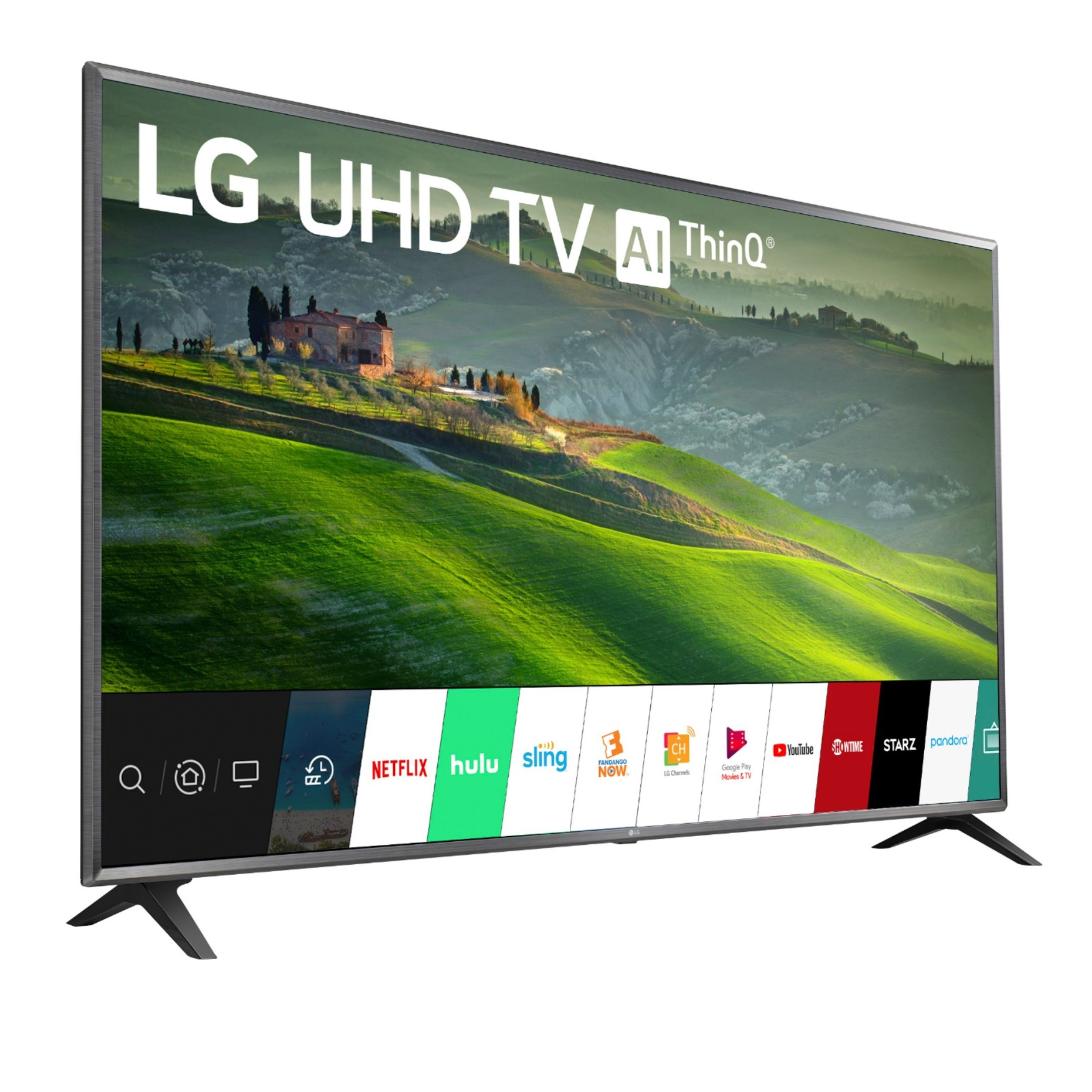 Image Credits: Bovic.co.ke
LED television sets are backlit. This means they have a light that shines through a panel of crystal, creating the picture. OLED TVs, on the other hand, do not have a backlight. Instead, these TVs have pixels, 8847360 turns on and off and adjust on its own, creating a far superior picture that is more lifelike.
3. Brightness
Both LED and OLED TVs work well in all lighting conditions. In well-lit spaces, LEDs are specifically good and they can be made even brighter during high peak brightness on a bright day.  OLED, on the other hand, is spectacular in a dimmer room.
4. Contrast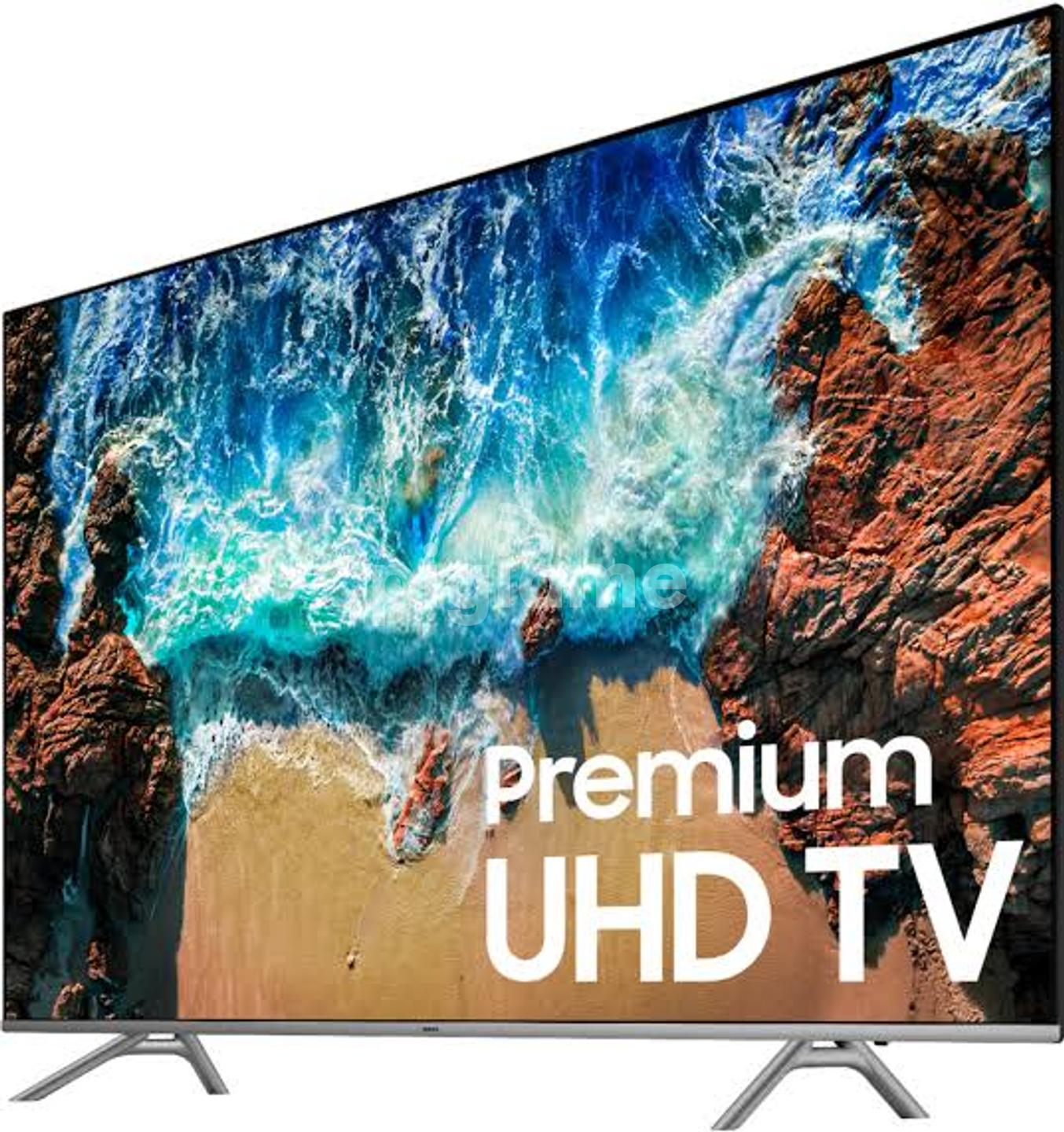 Image Credits: Jaybright.co.ke
LED television sets cannot go completely dark. Colors pop on OLED, and black is true black. The contrast shadow details are true to life.
5. Black levels
The deeper the black, the better the contrast. Also, the better the contrast means, the better the picture. Therefore, it is not just the depth of the black but also the details in the black that makes pictures and images great.  In this case, LED tv works better than OLED.
Frequently Asked Questions
1. Is it worth buying a 75-inch TV?
It is worth buying a 75-inch tv because of what you get from it. To start with, it gives you a large viewing area. Most people prefer getting a 4K tv at 75 inches. It also has a high resolution and guarantees a great viewing experience.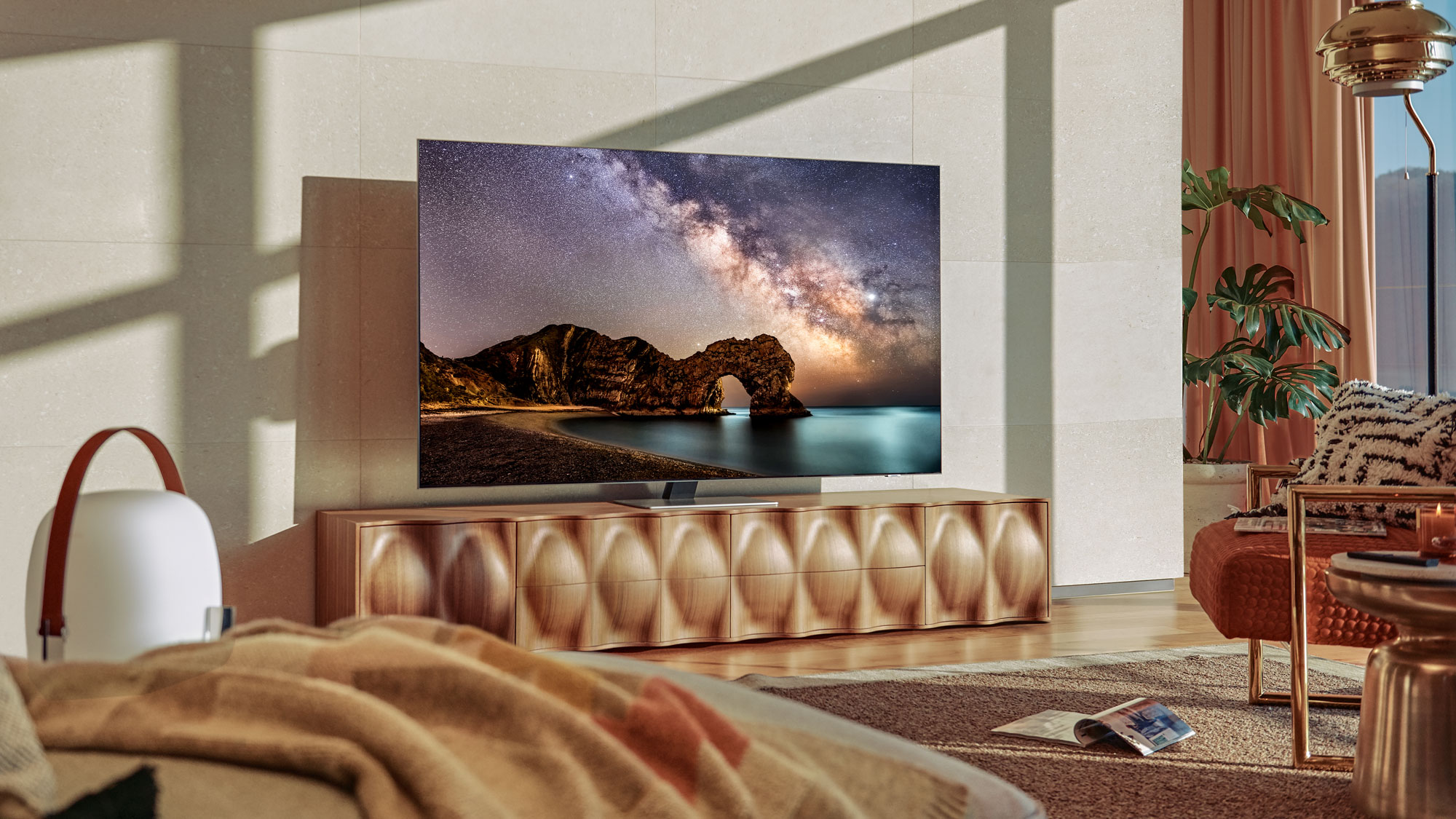 Image Credits: Tomsguide.com
The television has smart integration and an operating system. Most manufacturers prefer putting their best 75-inch television models in their premium lineups. Therefore when you purchase a 75 inches television, it probably has great technologies like a smart operating system such as Android. Such technologies enhance your tv experience since you have a lot more ways of consuming content, from streaming using apps like Netflix, YouTube, and Amazon Prime, to music apps like YouTube Music or Spotify.
With all these expectations, there comes the fear of overpaying for television. Most 75 inches models also have multiple local dimming zones, a premium panel, and additional functionality. It is normal to be afraid of having to spend a few more dollars to purchase a television. However, the above list of 75-inch television is pocket friendly, under $1500.
2. How far should you sit away from a 75-inch TV?
When watching a 75 inches television, the right distance to sit is 6.3 to 9.4 meters. However, the distance may vary a bit for various types of televisions, like OLED, OLED, and resolutions like 1080p or 4k. This, therefore, means that all these television have different wide viewing angles and distances. If you own a 75 inches OLED television, the right distance to watch would be 7.5 meters, while for a 75 inches 8K television, the right distance would be 4.6 feet.
In the same breath, various aspects dictate the ideal viewing distance of the best 75-inch TVs. The resolution, for instance. Most people question resolution when they are out purchasing a tv. The resolution affects the picture quality displayed on television. This means that when you choose a low-resolution television, you will be forced to sit closer to the screen to watch.
On the other hand, when you purchase a 4K HD tv, its resolution, and viewing angles are not much of an issue, given that such a television provides theatre-like vision and impressive picture quality. You can still enjoy the viewing from a distance. Nonetheless, go for a television with a balanced resolution power that you can watch comfortably from 1 30 to 40-degree angle.
3. What is the cost of a 75-inch TV?
When it comes to the cost of a 75 inches tv, one size does not fit all. A number of factors, including the brand type, determine the cost of the television. You will find that some television sets are $500, $750, or even $1000 more expensive than others. Besides the brand, the core picture quality specs are another factor that determines the pricing. A better 'quantum dots' that boosts color, better LED backlight, better video processing, or an OLED panel is what determines the price. However, in all these brands we have highlighted, none of them is over $1500.
4. Is a 75-inch TV too big for a small room?
Do you think your 75 inches tv set is suitable for your apartment? Or are you worried that it is too big for your small room? Many people have this concern. One thing, though, is that the size of your television depends on the size of your room or apartment. When watching tv on your television, the large one should fill approximately 30% of your view.
Therefore, it is easy to determine the size of the television for your room. Many people love bigger, bigger is always better and gives you the very best tv viewing experience. A big-screen tv is easier to view and more spectacular when showing off to your friends and neighbors. It is also important to know the resolution of google TV. A 75b inches 4K is recommended to anyone. The resolution of your screen determines how close you can sit to your television.
Always measure the sitting distance between where you want to install it and from what distance you want to sit while watching movies and tv shows on it. Also, consider the location and the size of the room. You understand that your room does not become any bigger to accommodate the large size television hence you should choose the right size. Determine the size of your house, then multiply that figure by 0.625. This means if your room is, for instance, 120 inches, that is, 10 feet, a 75 inches television will be appropriate.
5. What are the factors to consider when buying a 75-inch tv?
You should consider several things before buying a 75-inch tv. First, know whether the television is smart tv or not, picture quality, resolution, screen size, tv design, and television sound.
6. What is a 4K TV?
These televisions produce a maximum resolution of 3840 x 2160 pixels or approximately 8 million total pixels.
7. I want to buy a 75-inch TV, what should I first consider?
A 75-inch television sounds like the right choice for most users. However, it is not always a go-to option for everybody. Therefore before you purchase one, it is important to consider the amount of space you will place it in. You will have a very small viewing distance when you put a 75-inch television in a tiny room. This is unpleasant when watching, but even worse, it can harm your eyesight. Having about 50 inches from where you are seated to where the television is placed is recommended to have the best viewing experience.
Also, consider that a 75 inches television cannot fit into a regular car for transport, and you will also have some issues if you decide to transport it in an SUV. Even if it may finally fit, such an electronic is so fragile. Therefore if you are not sure you can get it at home safely, you should just have it delivered by the outlet.
However, this can be a great option, especially if you want to replace an old television. If it can fit in your home, you should consider the ones we have discussed above to higher resolution options such as X915. Television is more than just an appliance. Therefore find one that will keep you entertained.
8. What is QLED TV?
It is a television set that uses Unique Quantum Dot Technology to create a level of realism you cannot get on other televisions. Such a television offers the best picture quality compared to LED, LED, and OLED TVs.
9. Why should I insist on a good quality HDR when purchasing a 75-inch tv?
Yes, it is always important to insist on a good quality HDR when purchasing your next 75-inch television. A good quality HDR determines your television set's picture quality. Also, some movies may not make the object or image on tv so visible. The image quality HDR makes the image and pictures visible and of great quality. The HDR provides light and colors where they are needed. Therefore, you must ascertain that it is of good quality.