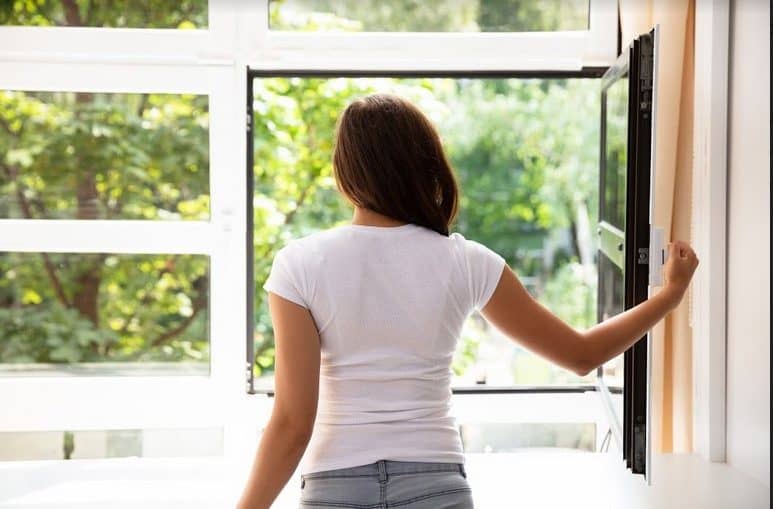 The Best Air Purifier with Washable Filter For Great Air Quality
The best air purifier with washable filter can come in all sizes and shapes. Washable filters can be washed with water and soap. There are many types of washable filters. They are easy to maintain and sometimes usually work better than the replaceable filters. Many air purifiers with washable filters help save money. This is because they come with permanent filters that are reusable when cleaned and still give great results in air purification.
Pros and Cons of Buying Air Purifiers with Washable Filters
The best air purifier with washable filter
The Blue Pure air 211+ purifier is an ideal machine for medium to large rooms. It also comes with a colour customization feature. It does not look like an air purifier with its exclusive aesthetic. These outside pre-filters are usually available in five different colours and it's up to you to customize the purifier according to your interior decor. Inclusive in the kit is dark blue and grey pre-filters. You can purchase other colours separately.
This air purifier with washable filters competently cleanses the air for medium-sized to large rooms. Covers an area of 400-600 sq. Ft. (37.16 sq. metres-55.74 sq. metres) with the help of a 3-stage filtration system.
These include:
– The fabric washable pre-filter which is the outer filter catches the big contaminants. For example, dust mites, hair, or fur.
– Meanwhile, the particle filter helps to eliminate irritants like allergens, pollen, mould spores, and even pet dander. This helps to reduce air congestion.
– Lastly, the carbon filter eliminates odours and other gases. Therefore, the filter system of this Blue Pure model eliminates 99% of the air pollutants. All the filters are reusable. It is suggested that a user replaces them every six months.
Additional features
The CADR rate of this air purifier with washable filters is 350, which helps to eliminate nasty particles or smells from the air. It works at a rate of 350 cubic feet per minute. This boosted filtration ensures no escape of pollutants because of the cleaning power.
This is usable on either day or night because it is very quiet. The noise level is a significant aspect of an air purifier. This Blue Pure has a really low noise level, even at the highest speed. Switch the device to the low setting at night and relax. Finally, this purifier is very energy efficient and saves a lot of your money.
Other great air purifiers with washable filters
The Winix 5500-2 air purifier is the best amongst all the Winix air purifiers. It is a great choice if you are looking for a filter that covers a widespread area. Also, this model uses a 3-stage filtration that contains a True HEPA filter, the latest PlasmaWave technology, and a washable carbon filter. These three filtration stages help to trap about 99% of airborne allergens and, also boost the performance of the purifier. Additionally, they get rid of air pollutants that you could breathe in. When the filter needs to be replaced, an indicator light goes on.
This air purifier also comes with a washable Advanced Odour Control (AOC) carbon filter whose purpose is to add more protection to the HEPA filter. Besides, it leaves fresh scents in your rooms getting rid of the household odours. It is an optional filtration measure that you can either switch on or off.
Since this model comes with a permanent pre-filter, one should clean it after every two weeks. On the other hand, the carbon filter should be washed every three months. You should, however, replace the filters every twelve months with the help of a filter replacement indicator.
One of its noteworthy features is the Auto Mode. It tests the air quality and adjusts the fan as required. It also brags of a Smart Sensor, which works when Auto Mode is in use. These smart sensors detect lighting levels and automatically adjust the LED intensity and the fan speed to match the environment.
Additional features of this air purifier with washable filter
Furthermore, it comes with 4 different speed settings. This enables you to set to the speed limit you need either on Low, Medium, High, or even Turbo. It also changes the colour to show the air quality hence you always know why there is a different fan speed. This model is ideal for individuals who want an air purifier with washable filter for their mid-sized to large rooms. It works well to remove dust, chemicals, and also odours.
This all-rounder purifier with washable filters is capable of covering up to 360 square feet (33.45 sq. metres). Even though the majority of air purifiers with washable filters are silent enough to use in bedrooms, this Winix 5500-2 model is the quietest. It is designed to fine-tune the lighting. Similarly, when left in Auto Mode with lights off, it automatically shifts to Sleep Mode. This reduces the fan speed and fades the lights to avoid disturbance at night. Included is a remote control for the convenience of changing settings from anywhere in your room. Lastly, it comes with a 1-year warranty.
Honeywell is a very reliable brand when it comes to purifiers, dehumidifiers, or heaters. This is an efficient and easy-to-use model. This air purifier with a washable filter is very effective as it has multiple layers of filters. It comes with three different cleaning layers namely a pre-filter, main filter, and an odour-reducing filter.
For other people, it's the topmost air purifier with a washable filter because of the iFD filter it uses. Also, it claims to eliminate 99% of particles in your air. All three filters are washable. This purifier is ideal for people who are looking to purify a medium-sized room of approximately 250 square feet (23.23 sq. metres). Moreover, it is perfect for anybody who keeps pets as it reduces allergens and gases.
Additional features in this air purifier with washable filter
Honeywell AirGenius 5 Air Cleaner comes with smart touch screen controls that give it an exclusive look and makes it easy to read. On this touchscreen, you can choose from 5 different cleaning levels according to your preferences or needs. The five cleaning levels include Allergens, Sleep, Max, Germs, and General Clean. Also, It's technically progressive and has a sleek look to it. It is silent and offers a 2-12-hour automatic shut off function for added convenience.
In conclusion, the disadvantages of this air purifier with washable filters are with the sleep mode, as the lights cannot be turned down. This could be a big deal to any user that is a light sleeper if they use the air purifier in their bedroom. Also, this model does not use other air purification technologies like other models do, for example, it does not have the ionizer technology.
It complies with ozone emission limits and aids in saving energy. Plus, you may choose to add more filters as you want. On the last note, it comes with a 5-year warranty.
Blueair Blue Pure 411+ Air Purifier for Home 3 Stage...
Best performing air purifier brand; Unique HEPASilent filtration...
Small bedrooms; Filters the air at industry-recommended rate of...
Combination filter; Activated carbon removes odor and...
Quiet mark awarded for sleep without disruption; Whisper-quiet on...
Customize with 6 pre-filter color options, or leave the white...
Blue Pure 411+ air purifier has been made in an exclusive cylindrical design. It is not obvious that it is an air purifier with a washable filter. Also, this model Blueair Blue Pure 411+ is a new update from Blue Pure 411. But with nearly similar performances. The new model is made of the metal filter housing, unlike the old model. This new model eliminates the unnecessary use of plastic. It also extends the main particle air filter. Additionally, Blue Pure 411+ takes up 360° air intake. This helps to boost the fan efficiency power to its maximum limit.
This model is a lightweight air purifier with washable filters. It weighs a mere 3.4lbs (1.54 kg) and is only 16.7 inches(42 cm) in height. There are three stages of air filtration for this model and it removes 99% of floating particles. These filters include the pre-filter, particle filter, and the activated carbon filter. The fabric pre-filter of this model is on the outside. It is a plus being on the outside because you can be able to check the status and wipe the contaminants off immediately.
To sum up, the activated carbon filter is effective against odours, gases, and smoke. On the other hand, the particle filter of this model uses polypropylene fibres filter instead of using the True HEPA filter. This helps to capture all kinds of allergens. Polypropylene fibres are chemical-free, recyclable, and naturally antibacterial.
Additional Features
Blue Pure 411+ has three fan speeds. Even at the highest speed, the noise level is slightly higher than the library noise level. At the lowest, it is incredibly quiet and can say to be the quietest device. This model of air purifier with washable filters uses HEPASilent technology. This boosts the airflow and its capacity, hence reducing the running of the fan. At work, it uses very little energy which is 1.5 watts. This is even less than that of an LED light bulb. Plus, it is Energy certified and considered as one of the most energy-saving air purifiers with washable filters in the market.
Lastly, It is an ideal choice for small rooms of up to 161 square feet (14.96 sq. metres).
This is the second-best powerful air purifier with washable filters in the market because of its quiet filtration. The quietness alone makes it very perfect for bedrooms. Honeywell Air Purifier thereby can eliminate 99% of any allergens like pollen, dust, pet hair, or smoke from cooking in rooms of 170 square feet (15.7 sq metres). It also comes with a pre-filter that is used to clear away any household odours for plenty of fresh and clean air in the room. This tower-shaped air purifier with washable filter keeps rooms free of allergens or particles by circulating air 5 times every hour. It can eliminate 18 times more pollutants than other air purifiers. This tower shape is an advantage as it promotes more air intake.
Additionally, this model comes with an LED touch button control panel. It enables the user to check and choose the filtration speed or check if the filters are dirty. However, it's not necessary to check as this air purifier comes with a filter indicator light that goes on when the filter is dirty and needs cleaning. Every time the indicator display goes on, you need to wash the filters with water. Although, you shouldn't bother to wash the filters more often than once a month. This air purifier with washable filter is Energy-Star certified. This makes it use little electricity, preserve energy, and also safe to use in your house without health complications.
Additional Features
This Honeywell air purifier with washable filter comes with an oscillation control. The oscillation distributes clean air all over the room to the farthest corners by spinning the unit left and right. This feature also allows you to choose whether the air purifier will be stationary or rotate according to your preference. Also, you can pause it at any given time. You won't find this function in many air purifiers with washable filters.
Honeywell HFD-120-Q contains an ionizer to increase its air cleaning power. The ionizer helps to neutralize the smaller pollutants that don't get directly trapped into the IFD filter. This function guarantees your house air is clean as it possibly can be. Also, it is an ideal option for mid-sized rooms. The make of this air purifier is ideal for small spaces as it has the lowest CADR (Clean Air Delivery Rate) rating. Its CADR rating suggests that it purifies air at a slower rate than other models.
To finish up, it lacks a carbon filter used for handling odours and also a timer but comes with a 5-year limited warranty.
Cleaning levels
The majority of particles that an air purifier with a washable filter eliminates from the air are around 0.3 microns or larger. These air pollutants include things like smoke, mould, dust mites, pollen, and dust. It is crucial to consider filters that catch things of such sizes or larger to decongest the air making it healthy to breathe.
The Clean Air Delivery Rate (CADR level)
The CADR, tells you the volume of filtered air that an air purifier can create. The CADR ratings usually show how dependable an air purifier with washable filter is. The higher the rating, the better it is at eliminating specific contaminants.
Coverage area
Any coverage area of an air purifier with a washable filter indicates the largest room that the air purifier is usable in. Some air purifiers with washable filters have smaller coverage areas of up to 80 square feet(7.43 sq. metres).
These small coverage areas are ideal for smaller sizes of rooms. On the other hand, larger coverage areas signify that they can be used in larger spaces. For example, the living rooms or the kitchens.
How you choose an air purifier with washable filters highly depends on the size of the area you want to purify. Before you make any purchase, ensure you know the size of the room you need a purifier for. Then select an air purifier that circulates and filters the air approximately 5 times every hour.
Dimensions
All air purifiers with washable filters are designed in a wide range of sizes. Some air purifiers are small and wide, whereas others are tall and thin. If space is not a problem, the size will not be an issue. You can get any size as long as it has the main features you are looking for.
However, those with limited space must keenly check the size as bigger models may have difficulty fitting. If you are looking for a portable air purifier, dimensions are very important to consider. Even though most devices weigh around 15 pounds (6.8 kg), you can find air purifiers with under 5 pounds (2.27 kg). Go for one that is easy to move from place to place if you intend to move it often.
Additional features
However, the main purpose of an air purifier with washable filters is to clean the air in your residential home or office. Any additional features boost their convenience and usability. Some features such as multiple fan speeds help to boosts an air purifier with washable filters. Henceforth, you ought to select the best by how many you think you will need for your rooms.
An auto shut-off feature is important because it turns the air purifier with washable filters off at precise times mostly when the standard of the air freshens. Then again, a timer permits you to run it for the particular time you set it. It is also beneficial to get one that has different modes. For instance, while on sleeping mode, the lights dim and the fan quiets while you sleep.
Remote control comes handy also because it allows you to alter the settings without having to manoeuvre. Additional features such as a variety of colours and fashionable designs help you place your new air purifier with washable filters with other pieces of your décor.
Lastly, there are filterless air purifiers that come without any filters but are less reliable and very few in the market as compared to purifiers with washable filters.