Are you looking for ideas to style your hardwood floor? Or are you just scrolling to see if you can find the best area rugs for hardwood floors? Either way, you are on the right page. We have compiled the best area rugs for hardwood floors that will offer you nothing but elegance, style, comfort and durability.
These area rugs for hardwood floors will spoil you with benefits by protecting your floors from staining, scratches and even spills. However, with all these benefits, you will still find it hard to select the best area rugs for hardwood floors since there are many of them in the market.
In this article, we have compiled only the best to save you time on looking; before we get into the product review, let us discuss some benefits of having a rug plus the best types for hardwood floors.
Benefits Of Area Rugs For Hardwood Floors
1. Noise Reduction
Having an ae a rug will reduce the noise on the floor and absorb the sounds in the air. Even if you lie down on the rug, you can feel the difference in noise from the hardwood floor.
2. Comfort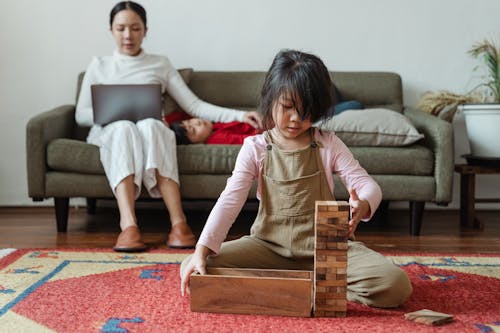 A rug is softer than the hardwood floor. A rug is more supple to noise, making it more comfortable to walk on or even sit.
3. Foundation Aspect
A rug in a space can make it feel more grounded. If you place a rug correctly in a room, it will help hold the furniture in place. It also makes the room feel warm and vibrant.
4. Allergies
Rugs act as allergen trappers by trapping the allergies off the air. You can find an area rug to ease these problems if you have an allergy.
Type Of Rugs For Hardwood Floors
1. Wool Rugs
Wool rugs have become popular for most homeowners with hardwood floors. People love them because they are durable and easy to clean. Furthermore, the wool rugs are available in different styles and colors that help you transform your contemporary space decor to your liking. A wool rug will also blend well with any wood.
2. Natural Fiber Rugs
If you design your space without it turning out formal, a natural fibers rug made from plant fibers will do the drill. It turns the place into a traditional setting and still makes it outstandingly beautiful. Then, of course, you can go natural materials such as for jute or seagrass, but you have to ensure they do not have a synthetic latex backing.
Cotton
A cotton rug is a must-have if you are looking for a more rustic appeal to your floor decor. Cotton rugs give some room for a more casual look, and they also come in different stylish designs you can choose from.
3. Synthetic
If you are looking for a durable rug that is flexible in most settings or floor types, it is time you consider getting a synthetic rug. If you end up loving a synthetic rug, ensure you do not tell those with a hard plastic barking that may scratch your floor. Instead, choose the right rug pad to avoid permanent dents.
It is worth noting that it doesn't matter the type of rug you choose so long as you have avoided latex backing. Most rugs with latex backing tend to trap moisture and gasses, which may end up ruining the finish of your hardwood floor. On the other hand, woven or heat set backings will allow free airflow. So you only need to place them above rug pads to protect your hardwoods.
4. Silk Rugs
Silk rugs are quite expensive, so they are an option if you are looking for something classic. However, they tend to be purchased for beauty purposes rather than durability.
Let us look into the best area rugs for hardwood flooring in the market.
1. Maples Rugs Reggie Floral Rug
Sale
Maples Rugs Reggie Floral Area Rugs for Living Room &...
7 x 10 Large area rug - features a modern Twist on a bold floral...
Timeless design with 100% nylon pile for added durability and...
0. 44 inch pile Height, low profile to be Placed in any setting....
Skid Resistant Latex Backing (No Additional Rug Pad Needed)
Quality American rug manufacturer since 1966. Proudly made in USA
Over the recent past, the Maples Rugs Reggie Floral Area Rugs have stood out as the best area rugs for hardwood floors. You can place these oversized area rugs in any of your decor settings, and it will still fit in, be it the bedroom, living room or dining area. Aesthetically, the rug flaunts its eye-catching artwork with a bold floral pattern and is filled with vibrant colors that make your floor look more appealing and livelier.
In addition, the maples rug can resist stain marks foot marks and is easy to dust off, so you don't need professional cleaning. Finally, the floral colors are intact and do not fade upon washing since they are made with high-quality print construction.
The rug fits in every decor design because of its low profile. So you don't have to overthink its possibility to blend in your home or office; it will fit regardless. It also does not pose any tripping hazard, so you don't have to worry about them tripping or sliding through it if you have kids.
Apart from that, it comes with non-skid rubberized backing to prevent sliding once it is on the floor. The backing is gentle to the floor and ensures it doesn't get scratched.
2. Gorilla Grip Premium Fluffy Area Rug
Gorilla Grip Ultra Soft Washable Area Rug, Faux Fur...
Luxurious Shag: experience ultimate comfort with luxurious shag;...
Grip Dots on Underside: rug features a strong backing with...
Ultra Soft and Plush: plunge your feet into the softest rug you...
Shed and Fade Resistant: premium construction designed for long...
Easy to Clean: no need to worry over life's spills and messes...
If you are searching for a comfortable rug, then the Gorilla Grip Premium is the one. The area rug for a hardwood floor is capable of transforming your space into a more lavish, splendid and plush setting. In addition to its soft faux fur construction, the Gorilla area rug offers you superior comfort for your feet when you step on it.
It cares for your feet even when you walk barefooted since it is soft to touch, you will feel the pampering. It also has an extra-thick foam padding that elevates the level of comfort; you can step on it however you like. You can also combine it with your other area rugs since it blends perfectly with the best area rugs for hardwood floors in your living room.
It is well gripped with thousands of grip dots that prevent slipping and protect your hardwood floor's finish. So your children will be safe while playing on it. On cleaning, you can vacuum clean it if you want to remove light dirt, but if you want to deep clean, it would be best to use a washing machine.
3. Antep Rugs Alfombras Modern Bordered Indoor Area Rugs For Hardwood Floors
Antep Rugs Alfombras Modern Bordered 8x10 Non-Skid...
Perfect for Dining Room, Living Room, Bedroom. Lightweight and...
VERSATILE GOOD LOOKS: Add a fashionable complement to a living...
DURABLE COMFORT: Machine-made from stain-resistant and stylish...
LOW-MAINTENANCE FLOOR RUG: Strong materials will stand up to...
DEDICATED TO QUALITY: Antep Rugs manufactures and imports...
If you want to transform your hardwood floor into something vibrant and artistic, then the Antep Rug is here to help you achieve that. It comes in beautiful patterns with complete impressive color combinations that go well with any decor in your living space.
Antep Area Rugs are crafted from highly durable Polypropylene materials that make them the best synthetic rugs in the market. They resist wear and tear, making them the best rugs for high-traffic areas. In addition, you will have gotten an area rug that protects your hardwood floor from scratches and dents. Not to mention it's made from durable materials.
This floor rug has a soft texture, thus offering maximum foot comfort. A low pile rug reduces any tripping possibility, allowing small children to play on it. It is also low maintenance and does not catch stains easily. You only need to vacuum clean it or spot clean it.
Lastly, it stands out as one of the best rugs for hardwood floors that is non-slip. It sticks firmly onto the floor, so you do not have to incur any costs of buying a rug pad.
4. Home Dynamix Lyndhurst Rotana Modern Area Rug
Home Dynamix Lyndhurst Rotana Modern Area Rug,...
ADD ELEGANT STYLE: This mesmerizing area rug in beautiful shades...
ENLIVEN ANY ROOM: With its warm colors, this area rug brings cozy...
BEAUTY ON A BUDGET: This beautiful area rug will elevate your...
CHOOSE YOUR SIZE: Our wonderful Premium collection comes in a...
PLACE IT ANYWHERE IN YOUR HOME: Place this decorative floor...
How about some little elegance and style? Not all area rugs can beat the Home Dynamix Rotana Modern Area rug in its design. It holds the mantle for the best area rugs for wooden floors. Its contemporary design can easily fit in any of your decors.
It will surprise you with its modern and beautiful outlook that you will have no option but to fall for. The modern synthetic fibers rug for hardwood floors is made using polypropylene yarns to make its touch cozy and texture soft. It is very comfortable to talk to feel like you are stepping on cotton!
The rug has a resident construction that resists fading and stains. So you can expect to enjoy its beauty for an extended time. Then, if it gets too dirty, you can clean it using a vacuum cleaner or spot clean it with a rug.
5. Ophanie Machine Washable Fluffy Area Rugs
Sale
Ophanie Machine Washable 3 x 5 Feet Rugs for Bedroom,...
Machine wash — The biggest difference between our rugs and...
Higher-density faux fur— Feature 1.57", 430 GSM High-density...
Non-slip durable bottom — The thickened felt bottom with...
Eco-friendly materials — This extremely soft velvet carpet is...
Home away from home — These rugs are the perfect choice for...
If you want to feel luxurious in your living room, you better get the Ophanie Fluffy Area Rug. The rug has a furry texture that gives you a quiet and comfortable space to walk on. It is suitable for any living room decor you may be having in your space.
You don't have to worry since the area rug is built with safe materials if you have an allergy or sensitive skin. Its construction also has high-density faux fur that minimizes footstep noises and protects your feet from chilly weather during winter.
The Ophanie area rug is very durable and has an improved overlock that offers more durability. The fibers are designed to stick firmly to the rug, thus reducing shedding. Also, you can easily clean it using a vacuum cleaner.
But if you want to clean it deeply, you can do machine washing. It stands out as the best machine washable rugs for hardwood floors. It has extra grips of PVC rug pads that offer reliable gripping. You will be certain that it won't slip off the floor easily.
Factors To Consider When Purchasing Area Rugs For Hardwood Floors
1. Material
Natural fiber rugs like wool blends and silk are very durable, but you may get adorable colors and intricate patterns if you go for synthetic rugs made from polypropylene. Other materials such as a jute rug or seagrass are also strong and renewable.
2. Price
Area rugs often are priced depending on size, handmade, machine mad or type of material used. But often, the larger the area rug, the higher the price will be.
3. Rug Pads
Rug pads protect the hardwood from scratches and damages and protect the rug from slipping by offering an extra cushion of support in the rugs. They also reduce the possibility of dirt settling on your floor, damaging the hardwood. A rug pad protects the floor against moisture damage from liquid spills.
You can select the following rug pads for your floor area: polyvinyl-based pad, synthetic latex pad, natural rubber pad, felt rubber hybrid pad or felt pad. You can choose a rug pad depending on the rug's texture or thickness. Braided cotton rugs require only this pad, while a wool rug may need a thick rug of felt pad or natural rubber to prevent it from scratching the floor.
Frequently Asked Questions On The Best Area Rugs For Hardwood Floors
1. Can Area Rugs Ruin Hardwood Floors?
Area rugs can never ruin hardwood floors as they protect the hardwood floors instead. But not all rug pads are good for hardwood floors. They increase the outlook of the room decor while covering the floor from many damaging elements.
2. Which Rug Backing Are Perfect For Hardwood Floors?
The benefit of having a rug backing is that your floor rag will stay in place. Natural rubber backings are the best for hardwood floors. You should avoid purchasing latex backings since they may damage the scrape hardwood floors. Also, avoid anything that uses strong adhesive glue as it may scratch the floor.