These days, everyone is making their own tortillas. Once you've tried making your own, you won't return to store-bought tortillas. But where do you start? Watching YouTube tutorials won't be enough. First, you need to have the correct pan. The best comal for tortillas will ensure that your tortillas are cooked evenly and thoroughly.
However, the variety of names under which comal pans are sold makes it difficult to zero in on the best one. Don't worry; I've already done all the hard work. As a professional chef with extensive research, I've narrowed the comal pan market down to five top picks for any home and budget.
What is a Comal?
A comal is a type of pan that is used for cooking a range of foods. It's not like a wok or a standard lightweight pan where you have to constantly be moving it around the stovetop while you cook.
It is available in both round and elongated oblong forms. Large, rectangular options that span two burners on a regular stovetop are also readily available. The surface of the comal is a little rougher than that of a stainless steel or non-stick pan.
To avoid burning the tortillas during cooking, it is essential to use a comal, which offers a steady source of heat. Keeping the cooked tortillas warm in this way ensures that they remain soft and flexible until you're ready to consume them.
Whether you're searching for something solid and long-lasting or lightweight and compact, I have a pan for you. Read on to see why these comal pans made my list of favorites!
Best Comal for Tortillas
1. Lodge L9OG3 Cast Iron Round Griddle, Pre-Seasoned
Sale
Lodge Cast Iron Griddle, Round, 10.5 Inch
Foundry seasoned, ready to use upon purchase
Use on all cooking surfaces, grills and campfires
Oven safe
Sauté, sear, fry, bake and stir fry to heart's content
Made in the USA
With a history dating back to 1896, Lodge Cast Iron is among the longest-running cookware manufacturers. So in my search for the best comal pan for cooking tortillas, it was hard to find a product with better craftsmanship than the Lodge Cast Iron Griddle.
The Lodge Pre-Seasoned cast iron tortilla skillet is a sturdy and well-made option. Its 10.5-inch wide diameter means I can use it for a variety of other kitchen tasks in addition to creating tortillas. I also used it for various cooking methods, including searing, sautéing, baking, braising, and broiling.
Image Source: lodgecastiron.com
As we all know, the material makes a huge difference in the quality of the best comal pan. The cast-iron gauge used to make this unit is of the appropriate thickness. It warms quickly and evenly and keeps its heat for a long time, making it a useful tool for dishes that call for a lot of heat that stays put.
The heavy-gauge steel keeps the pan solid and sturdy on my gas stove. So I can spin those tortillas without having to move or shake my pan. Lastly, the Lodge griddle is a durable choice since it has been able to withstand constant use over the past three years.
2. Hawkins Futura Non-stick Flat Dosa Tava Griddle
Hawkins Futura Non-stick Flat Dosa Tava Griddle,...
This griddle/Tava is made up of heavy gauge 4. 88mm thickness and...
Nonstick coating applied on Hard anodized surface to last Longer
Diffuses heat fast and evenly
Stay-cool handle well balanced pan with sturdy rivets
Protective hard Anodizing will not pit, crack, chip, tarnish or...
Hawkins Futura Non-stick Flat Dosa Tava Griddle features an attractive design that serves its purpose well. Unlike other comal pans that cook tortillas, this Mexican comal is made of anodized aluminum and has a highly refined, light sheen.
The handle is affixed at an angle, raising it 4 inches above the pan in what appears to be a gesture of elegant minimalism. The glossy silicone and stainless-steel material of the handle adds a touch of class.
There are numerous advantages I enjoy because of its construction. The hard anodizing aluminum is durable, and I can attest to that.
Image Source: hawkinscookers.com
Unlike cheaper models, I did not experience any risk of breaking, chipping, pitting, corroding, becoming dull, or degrading in any manner. To top it all off, the anodizing makes for a great surface that won't allow food to stick.
This unit is 4.88 mm thick to ensure the material holds heat more effectively and distributes it consistently, enabling even cooking. The handle has a raised design that helped keep my hands away from the heat. In addition, I like how three strong rivets secure the handle to the pan.
3. Ecolution Artistry Non-Stick Griddle
Ecolution Artistry Non-Stick Cookware, 11 Inch, Black
EXCEEDS EXPECTATIONS: This multipurpose griddle pan is built to...
EASY TO CLEAN, INSIDE AND OUT: The non-stick interior releases...
COOK YOUR WAY: This high performance griddle cooks a wide range...
GREAT HEAT DISTRIBUTION: The rings on the bottom of this griddle...
SAFE TO USE: The nonstick coating features an ecologically...
As consumers, our motivations for making purchases range from passion to necessity. However, the Ecolution Artistry Non-Stick Griddle is something you not only need but also really appreciate.
Aluminum's excellent thermal conductivity is common knowledge at this point. Nonetheless, the material wasn't used solely for aesthetic purposes; the product's exceptional durability is also noteworthy. Additionally, you won't need to exert any effort at all to remove whatever you are cooking in it from the pan
Image Source: ecolutionhome.com
It can be cleaned in the dishwasher, but hand washing is just as simple. Unlike some pans, where I have dropped a hot pan because it was too hot to handle, this comal pan is comfortable to handle. This is because of the cool silicone handle, which provides a secure and pleasant grip.
Just because you're on the hunt for a comal to make tortillas doesn't mean you can't experiment with it for other dishes. This 11-inch pan is suitable for whatever experimentation you choose to do. Additionally, the water-based coating is risk-free because it was produced without the use of perfluorooctanoic acid (PFOA).
4. Farberware 21745 High Performance Nonstick Griddle Pan
Farberware - 21745 Farberware High Performance Nonstick...
QUICK TO HEAT INDOOR GRIDDLE: Aluminum griddle ensures fast, even...
PREMIUM NONSTICK GRIDDLE: SmartGlide Nonstick System with...
OVEN SAFE, DISHWASHER SAFE GRIDDLE: The nonstick pancake griddle...
COMPLIMENTS OTHER FARBERWARE ITEMS: This square griddle is a...
It's no secret that some companies have figured out how to give their wares the high-end appeal consumers crave. The Farberware team seems to have arrived at the same conclusion. Until I tried out their 21745 Nonstick Griddle Pan, I never would have stated that.
The use of aluminum in its construction demonstrates that improvements in both heat conduction and frame longevity are attainable in a single product. The aluminum griddle heats up quickly and is ready to cook in no time.
Image Source: farberwarecookware.com
In addition, the exterior color sets it apart as one of the most stylish tools in my kitchen. Its SmartGlide Nonstick System means I won't have to scrape the bottom of the pan to remove the cooked meal.
The fact that it has made cleaning simple is, nevertheless, its best feature. It is not a problem even whenever I want my dishwasher to do the cleaning. However, without the proper handle, a pan becomes nearly useless. Thankfully, the Farberware team didn't overlook the importance of a high-quality grip and included one.
5. Cuisinart 623-24 Chef's Classic Hard-Anodized 10-Inch Pan
Sale
Cuisinart 623-24 Chef's Classic Nonstick Hard-Anodized...
The hard anodized exterior is dense, nonporous, and highly...
Quantanium interior, a patented nonstick cooking surface...
Solid stainless steel riveted handles stay cool on the stovetop:...
Tapered rim eliminates drips while pouring
Oven safe to 500 F. This pan is not induction ready.
In the United States, Cuisinart is a brand name that is widely recognized. The name has become nearly associated with kitchen appliances, particularly food processors and cookware. For example, the Cuisinart 623-24 Chef's Classic Hard-Anodized Cookware is one of their best tortilla pans.
Aluminum is used to make this cookware, which is an excellent heat conductor. Lightweight is another great feature of aluminum. Now I enjoy a comal that is not only thick and robust enough but also lightweight and easy to transport.
Image Source: cuisinart.com
Cuisinart knows that metal can't handle heavy use on its own, so it provides an additional layer of protection. In addition, the outside has been anodized using Quantanium. Quantanium is not only durable but it can also be used in the kitchen at temperatures up to 500 degrees Fahrenheit without worry about food contamination.
The pan's 10-inch diameter provides a sizable surface for both tiny and large tortillas. I use it to prepare a lot of food all at once. It is comforting to observe that this item has a lovely handle that is securely fastened. The approximately 6-inch-long stainless-steel handle provides me with enough gripping surface.
What Do You Consider Before Purchasing the Best Comal for Tortillas?
1. Material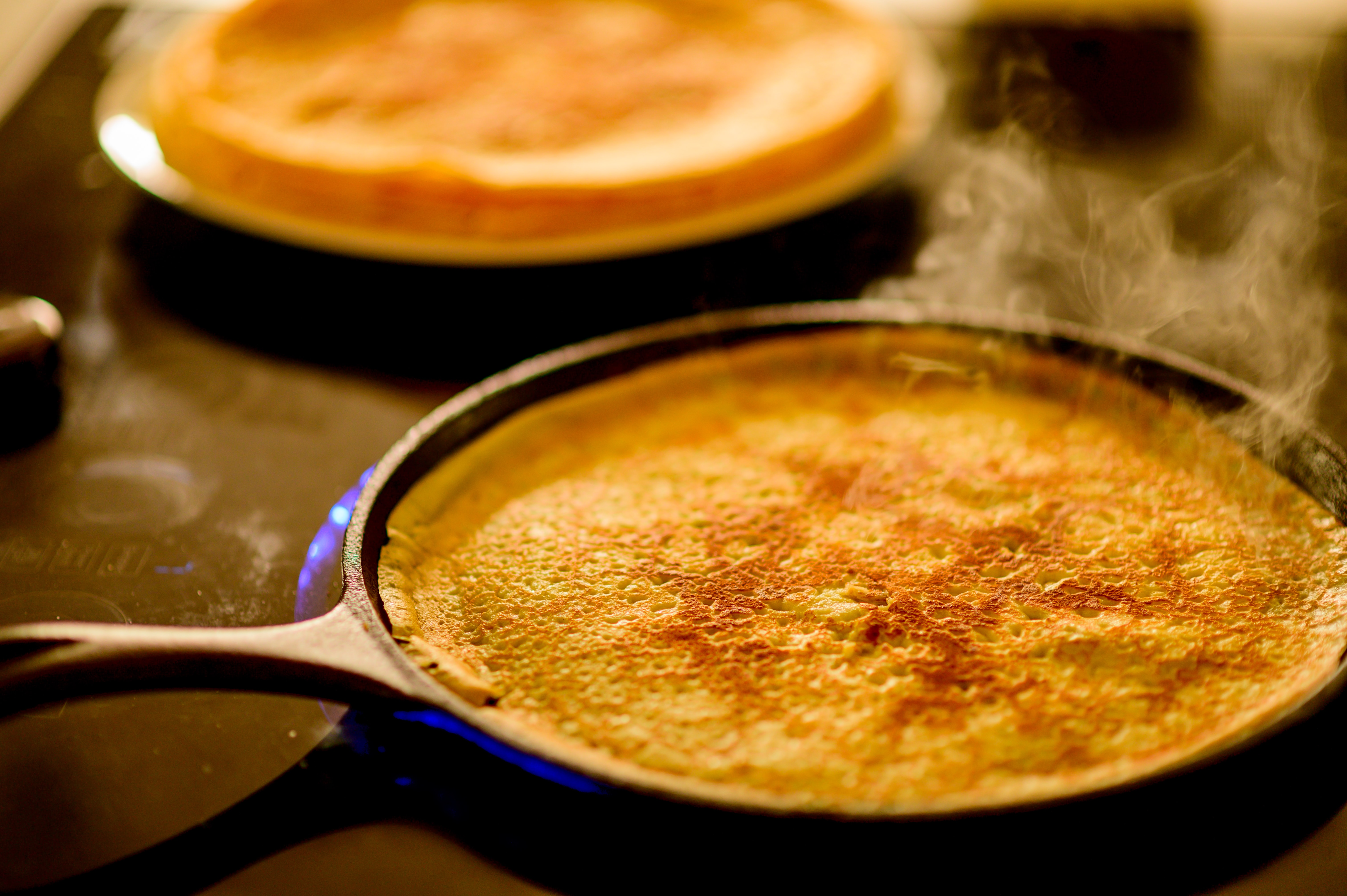 The best comal for tortillas should be able to keep its heat for a long time and distribute it evenly. Though stainless steel and aluminum are other viable options, cast iron is by far the best material for retaining heat on a griddle. Beyond that, a cast-iron comal heats up uniformly and quickly.
Furthermore, cast iron also outperforms other materials in terms of heat tolerance. It also has the tremendous benefit of being quite heavy.
This implies that when you're cooking on the stove, it won't move or shake. Still, you could be in the market for a lightweight variant for a number of reasons. In that case, I suggest acquiring an aluminum one.
2. Size
The unit's size is the single most critical consideration in terms of design. The appropriate size of the tool for a certain task is often determined by the specifics of that task, as well as the user's preferences and demands.
A smaller unit is acceptable if you eat alone most of the time and do not plan to entertain guests. However, a large pan is a way to go if you're cooking for a large group or like to cook a lot at once.
3. Thickness
Tortilla cooking success relies heavily on having consistent heat. If the heat isn't distributed equally, the tortillas won't cook evenly, negatively impacting their flavor and texture. One of the criteria determining uniform heat distribution is the pan's thickness.
4. Design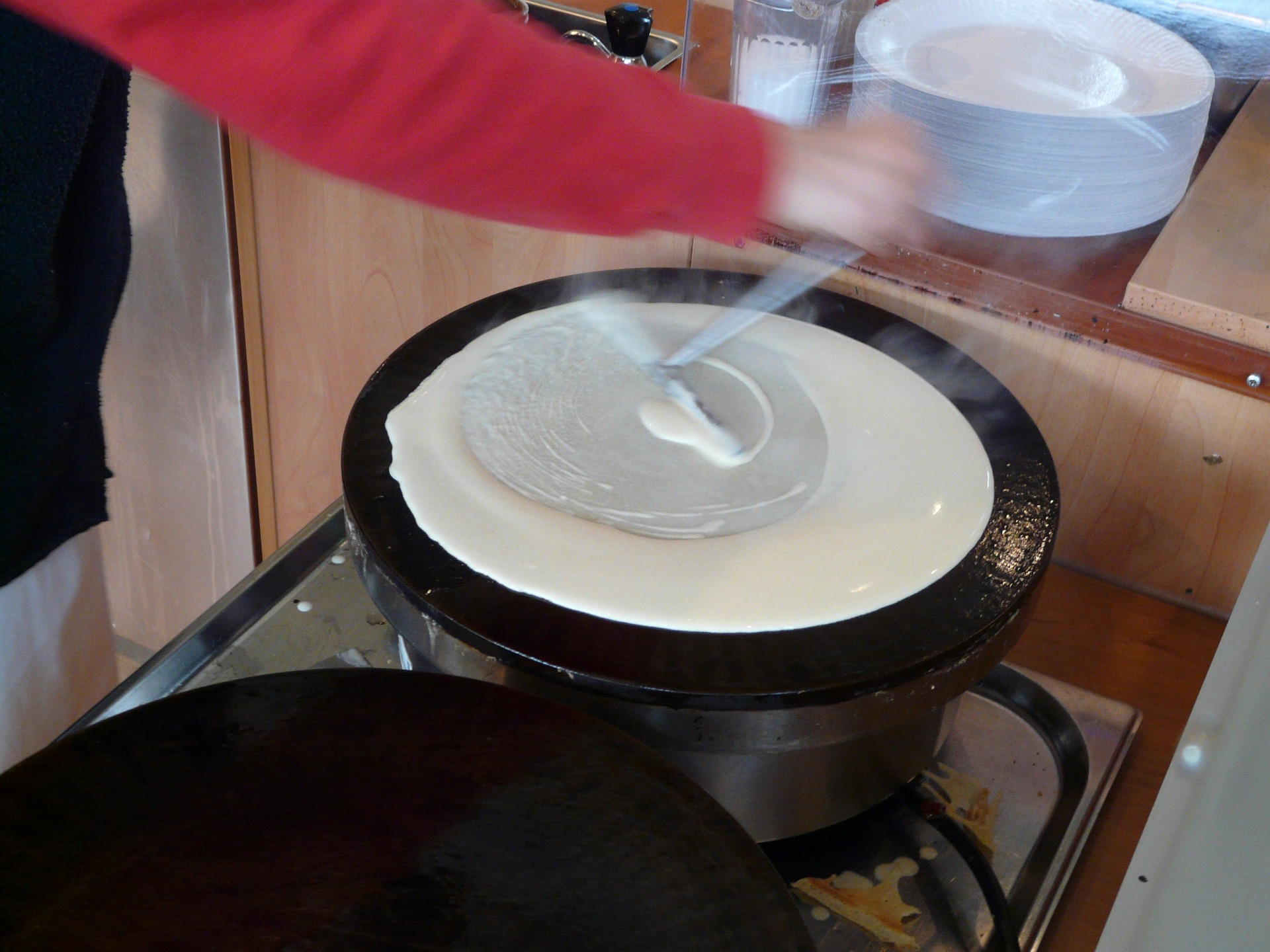 The design of the unit describes the construction method used. For instance, what color is it, if any? Typically, comal colors fall in the black and gray spectrum.
The pan's form is an additional consideration that you might want to make. The two most popular shapes are round and square, and in my opinion, your decision should be based on personal preference. For instance, you would select a square casserole if you wanted the meal to be square in shape.
A spatula is an essential tool to have on hand when working with a tortilla pan. So, if you're looking for a pan, avoid picking one with a very high wall or edge, as this will make it more challenging to insert the spatula. A curved, outwardly sloping edge that isn't too high is preferable.
5. Handle Quality
Although I haven't come across a comal without a handle, the handle's style and construction are important. The handle serves to facilitate transport by making the unit more manageable. It also serves as a handy place to rest your hands when using a cast iron skillet or griddle.
To avoid burning your hand, a longer handle is preferable over a shorter one. In addition, the pan's handle needs to be securely riveted to the body of the pan to prevent it from shaking.
The material should be durable, and stainless steel is a good option because of this. A rubber or plastic piece that can withstand high temperatures added to the handle would make it much more comfortable to hold while the comal is hot from the stove.
6. Non-Stick Surface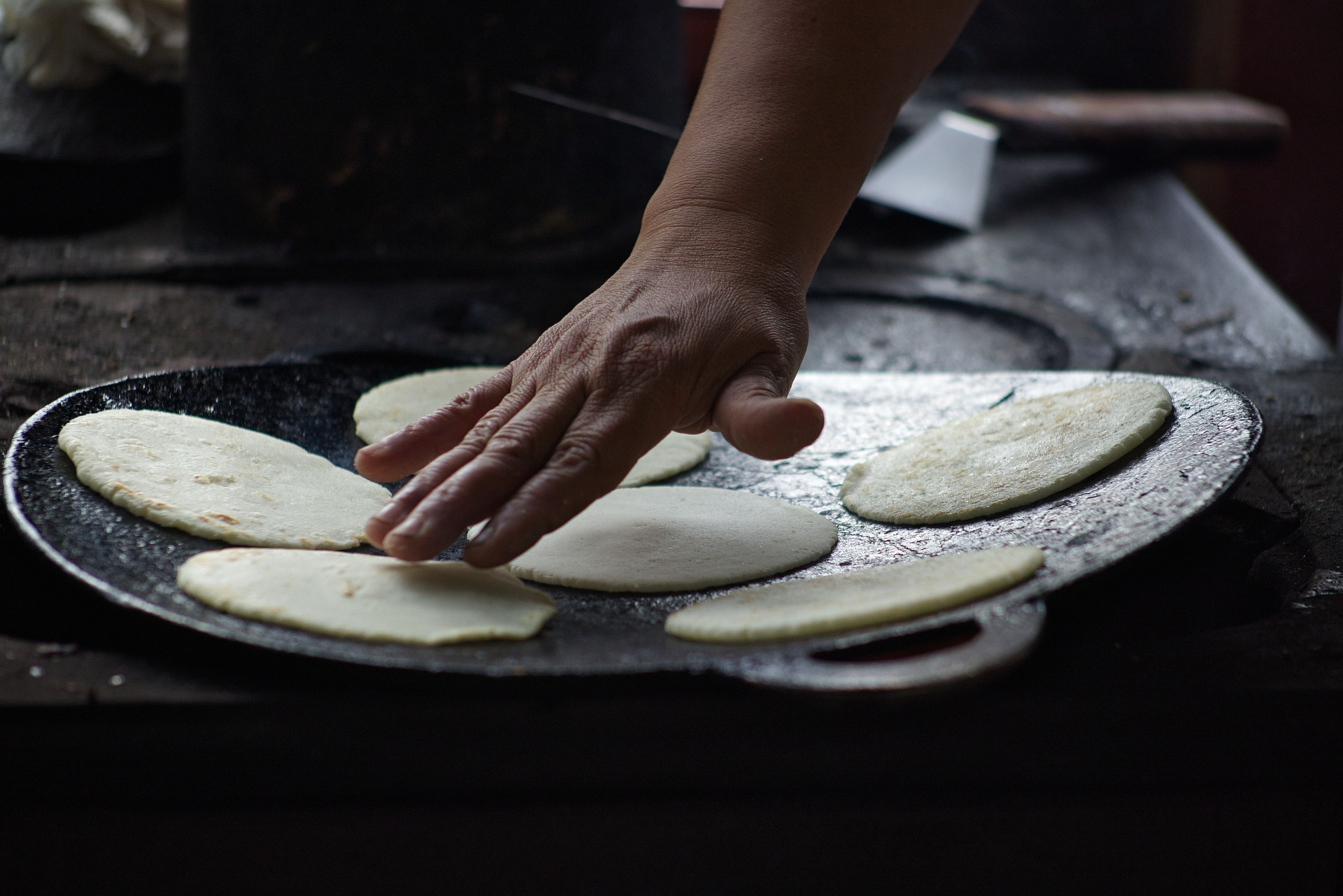 Making tortillas and other dishes is a breeze and a lot of fun when you have a pan that does a good job releasing food. This is why the ability to prevent food from sticking is so important in the best comal pan.
Keep in mind that the lack of stickiness is not a natural property of most materials. Instead, covering the surface with chemicals like Quantanium would make it possible. While Quantanium is harmless at temperatures below 500 °F during regular cooking, some non-stick coatings are hazardous to your health.
Frequently Asked Questions (FAQs) on Comal Pans
1. What pan is best for cooking tortillas?
It's preferable to use a cast iron pan, whether a big skillet or a flat griddle that sits over two burners. You could use a non-stick skillet, but the tortillas might end up being a little tough. If you have cast iron, stick with it.
2. Is it necessary to season my comal pan?
Seasoning is essential unless your tortilla pan comes pre-seasoned. Seasoning the pan ensures that the surface's tiny pores are filled, preventing food from sticking.
Start by spreading a spoonful of cooking oil over the pan's surface to season it. Place the tool in the oven for 60 minutes at 350 °F without removing the oil. After that, take out the pan, clean off any residual oil, and let the unit cool down. After cooling, return the pan to the oven for another hour at the same temperature.
3. What can I use instead of a comal?
If you're finding it hard to get the best comal pan or an authentic Mexican comal, you can also use a heavy dry skillet in place of a comal if you're preparing tortillas, particularly non-stick ones.