Vinyl plank flooring is a popular type of flooring thanks to its water-resistant, low-maintenance, and cost-effective nature. However, properly installing it is an important aspect because it can affect how long your vinyl flooring lasts.
This is why today, we'll look at the best underlayment for vinyl plank flooring so that you can have the best experience. Great underlayment for vinyl flooring will allow you to have a floor with a comfortable feel underfoot and proper firmness.
Why Should You Use A Vinyl Flooring Underlayment?
You should use one of these best underlayments to provide extra support to the vinyl flooring. Another reason for using an underlayment for vinyl flooring is that it allows your vinyl plank flooring to sit level on your sub-floor.
You won't have any groaning or creaking when you walk over your floor.
The only time you won't need underlayment for vinyl flooring is when you are installing your vinyl flooring over an existing floor. This is because the vinyl flooring already has its own underlayment in place.
Now that we understand that, let's see the best options in the market.
Which Is the Best Underlayment for Vinyl Plank Flooring?
1. QuietWalk Plus Underlayment
QuietWalk Plus QW100PLUS Underlayment for Hardwood,...
Use with Laminate, Floating Engineered, Nail Down and Glue-Down...
Superior Sound Reduction ‐ Recycled fibers absorb sound and...
Compression Resistant ‐ Dense recycled fiber structure supports...
Moisture Protection ‐ Recycled fibers allow installation over...
Certified Clean and Safe Indoor Air Quality ‐ No VOC's...
If you have hardwood flooring or are dealing with a luxury vinyl plank situation, this is the vinyl plank underlayment for you. The vinyl flooring installation process will be easy breezy with this best underlayment.
You will have a solid feel when you walk on your vinyl flooring with this underlayment. If you hate the sound of footsteps of people walking around the house, you will love this vinyl flooring underlayment because it prevents that.
Your new vinyl flooring will thank you once you're done setting up. The recycled fibers dead the sound and prevent noise transmission. This underlayment works great for homes with little kids to avoid waking them up.
In addition to sound dampening characteristics and sound absorption, these underlayments can be used for moisture protection. If you have concrete slabs or concrete subfloors, these underlayments work great.
2. Roberts 70-193A Super Felt 3 mm Cushion Underlayment Roll
Sale
Roberts 70-193A Super Felt 360 sq 60 in. x 72 ft. x 3...
For use with engineered wood and laminate flooring
Provides cushion over concrete and wood subfloors
360-Feet square roll.The IIC and STC tests measure sound...
Sound Transmission Lost Test (STC) rating of 66
Impact Sound Transmission Test (IIC) rating of 67
This underlayment is great for engineered wood flooring and laminate flooring. You'll love that these vinyl flooring underlayments are made from recycled fibers if you're into recycling.
This underlayment will not let you down when it comes to noise absorption. The way it works is that it reduces any sound transmission by absorbing instead of deflecting. So if you have large rooms and want warm winters and cool summers, this is the underlayment to install vinyl plank flooring.
If you're working on large rooms, you'll need to use the provided strip and 3-inch overlap to link your multiple rolls. The Sound Transmission Lost Test (STC) rating is 66 and on Impact Sound Transmission Test (IIC) is 67.
This means that you will always be protected from mildew and sound transmissions. Although this best underlayment for vinyl plank flooring is more expensive than other options, you can be sure that you're getting good quality.
3. MP Global Products QuietWalk Laminate Flooring Underlayment
Sale
MP Global Products QuietWalk Laminate Flooring...
FOR FLOATING FLOORS: Acoustical floating flooring underlayment...
LARGE ROLL: Comes as a 6-by 60-foot roll for 360 square feet of...
SUPERIOR SOUND REDUCTION: Recycled fibers absorb sound and keep...
MOISTURE PROTECTION: DriWick technology prevents moisture damage...
GREAT, ALL-YEAR FLOOR SUPPORT AND PROTECTION: Provides...
Installing your new vinyl flooring will be an easy process with this underlayment underneath it. This underlayment works with laminate floors, floating floors, and wood/plastic composite floors. This roll comes with a 6 by 60-foot roll that covers 360 square feet.
The recycled fibers in these underlayments for installing vinyl flooring allow you to have superior sound reduction. This means that you won't hear noise from another room once you install this underlayment and vinyl flooring.
Because this underlayment holds its shape, it helps hide any imperfections on your subfloor that could affect your vinyl planks. In addition, the DriWick technology used to make this underlayment protects your subfloor from any moisture.
4. QuietWalk QWLV100 100 Square Foot Flooring Underlayment
Sale
QuietWalk QWLV100 100 Square Foot Luxury Vinyl...
IDEAL FIT: Flooring underlayment ideally designed for luxury...
SOUND REDUCING: Experience superior acoustical sound reflection...
HEAT COMPATIBLE: Thermal insulation is built-in and compatible...
MOISTURE-RESISTANT: Dri-Wick moisture-resistant material allows...
ENVIRONMENTALLY FRIENDLY: Constructed from recycled materials,...
This QuietWalk underlayment works well with QuietWarmth underfloor heating systems. This is because it's compatible with them and provides even heat distribution and thermal protection. If you have a floating floor, this is a good underlayment to have.
Whether you have hardwood floors or not, you will enjoy the comfort that this option gives your floor. The Dri-Wich material also allows your subfloor to breathe while still absorbing any sound. Whether you are using vinyl sheet flooring or planks, this underlayment works.
Just like our previous two picks above, this option is also environmentally friendly because it's made entirely of recycled materials. In addition, this underlayment for your vinyl floor plank covers an area of 100 square feet which makes it great for large floors.
5. STEICO Wood Fiber Flooring Underlayment
Just like our other options above, these underlayments have amazing sound and heat insulation properties. Because this underlayment for the luxury vinyl plank is breathable, it allows airflow to circulate throughout your flooring.
The good thing is that this best underlayment doesn't lose its sound and thermo-physical properties even while retaining moisture. Another great thing about this flooring underlayment is that it can absorb excess moisture from your air and then release it later once the air is dry again.
This best underlayment is easy to handle, light, and of strong quality.
6. FLOORLOT SHOP. FLOORS. DELIVERED. Vapor Barrier Underlayment
Starting us off is this Floorlot Blue Laminate vapor barrier that can cover 200 square feet per roll. If you're worried about mildew or mold on your floors, this is the underlayment you need. With a thickness of 3mm, you'll get sufficient comfort and sound insulation.
With this purchase, you also get additional tape that allows you to have an easy installation process. In addition to providing protection from moisture, this underlayment is comfortable and minimizes any hollow sounds that would be made by your vinyl plank.
If you want to do your very own DIY project, then peel and stick tape will come in very handy.
7. Bestlaminate 3in1 Vinyl Flooring Underlayment
3in1 Vinyl Flooring Underlayment - High Density IXPE...
100 sq.ft rools. Each roll is individually shrink wrapped....
1mm thick High density IXPE construction.
3-in-1 Construction: Vapor Barrier, Sound Barrier, Cushion
Reduces noise by providing sound absorption: IIC 69, STC 67. R...
Fast & Free Fedex Ground
This 3-in-1 underlayment is almost similar to most of the 2-in-1 designs we've been looking at above. You get good cushioning, sound reduction, and moisture protection all in one.
The high-density IXPE constriction makes this possible without affecting the width. This underlayment is 1 millimeter thick with all these properties. Another perk you get with this option is that it's treated with antibacterial substances to prevent mold growth.
The one drawback is that you'll need to use this underlayment on a subfloor that's level and smooth. This is because of the small width, which won't allow you to even out mounds or dips.
Ensure that you're careful during the installation process to avoid ripping it. Each roll of this underlayment covers 100 square feet, which makes it an economical choice for a smaller floor.
8. MP Global Products QW360LV Flooring Underlayment
Sale
MP Global Products QW360LV QuietWalk 360 Square Foot...
IDEAL FIT: Flooring underlayment ideally designed for luxury...
SOUND REDUCING: Experience superior acoustical sound reflection...
HEAT COMPATIBLE: Thermal insulation is built-in and compatible...
MOISTURE-RESISTANT: Dri-Wick moisture-resistant material allows...
ENVIRONMENTALLY FRIENDLY: Constructed from recycled materials,...
Some of the floors you can use this underlayment with include floating hardwood, luxury vinyl tile, laminate flooring, luxury vinyl plank, and WPC/SPC. This underlayment is also great for glue-down floors and luxury floating floors.
You get superior acoustical sound reflection with this purchase. Therefore, you can say goodbye to hearing footsteps when someone's walking in the hallways or in other rooms. If you have QuietWarmth heating floor systems, this option is for you.
This is because the cool thermal insulation of this underlayment is compatible with these systems. In addition, the Dri-Wich moisture-resistant qualities protect your subfloor from any moisture. This allows you to use your laminate flooring or luxury vinyl plank flooring with ease.
9. Floorlot: LVT Black Luxury Vinyl Plank Flooring Underlayment
The best part about this underlayment is the double-layer vapor barrier. So if you want an underlayment that is designed for use only with vinyl floors, this is it. The only issue is that it's a millimeter thick which doesn't smoothen out all pumps on your subfloor.
Another drawback to this thickness is that you can easily tear this underlayment while placing it. Ensure that you're very careful to avoid accidental tears. The 200 square feet cover more area than the 100 square feet.
This underlayment is not suitable for glue-down floors. Therefore, only use it if you're working on vinyl flooring. Nonetheless, you'll be able to handle this option with ease because of its lightweight nature.
10. Wood Fiber Flooring Underlayment
Wood Fiber Flooring Underlayment – 3MM | 1/8 Inch |...
Increased room comfort: Room comfort is enhanced by The...
Highest rated sound proofing: US tested and certified after...
Enhances safety: Absence of VOC and other poisonous emissions...
Squeak-free floor: High compression strength protects the...
Natural microclimate regulator: "Vapor Open" technology...
This best underlayment is for you if sound reduction is important to you. The soundproofing qualities of this underlayment are excellent.
Made of pure wood fiber, this underlayment is easy to install and handle. It also doesn't have any extra chemicals that can hinder its performance.
Another great feature is the high-compression system that allows you to have a solid underfoot. You won't get any bounces or squeaks with your vinyl flooring. The Vapor Open Technology ensures that mold is kept out.
One thing to note is that this underlayment comes in packs of square panels. This means that it may take a bit longer than the roll to install. Try and cut this underlayment outside to avoid filling your room with dust.
What Are Some Benefits of Using Underlayment for Vinyl Plank Flooring?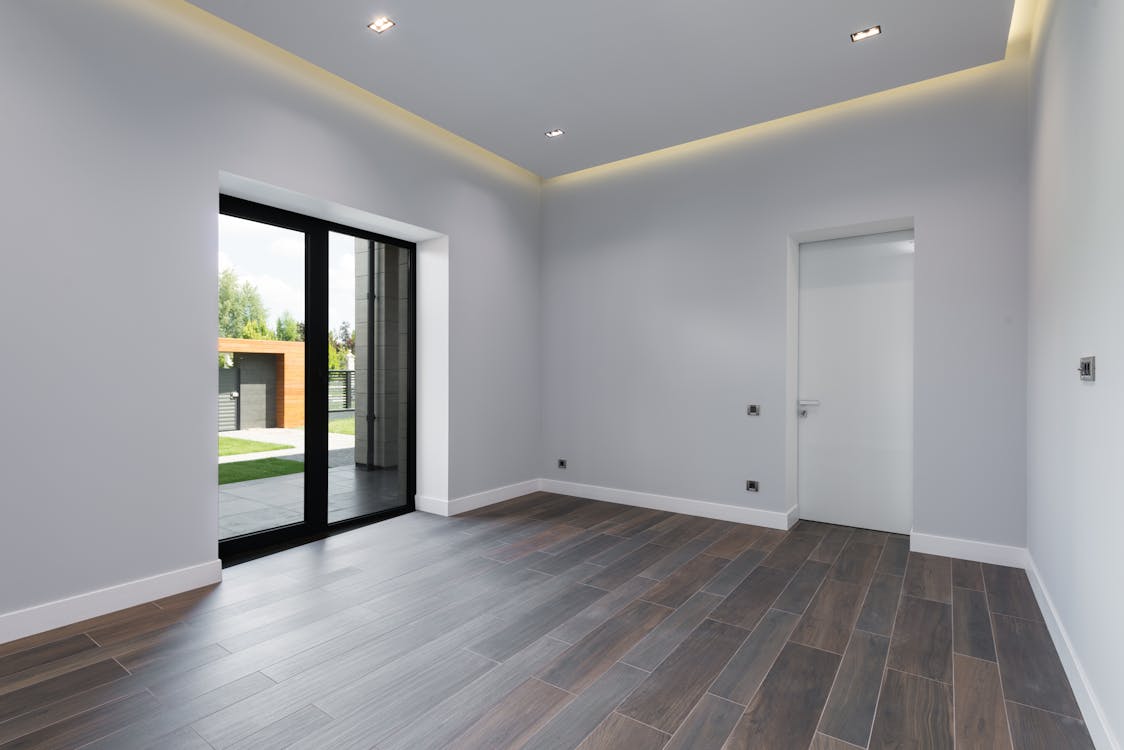 1. Moisture and Vapor Protection
The underlayment for vinyl flooring protects your subfloor from moisture. You also get to insulate your floor to feel warm in the winter and cool in the summer.
2. Good Sound Absorption
Say goodbye to creaky floors and hearing what everyone else is doing in the house. With the proper underlayment, you'll be able to deaden sound transmission from one room to the other.
This will be useful when it comes to the study rooms and bedrooms, where peace and silence are extremely vital. If sound absorption is important for you, get underlayments with higher ratings for Sound Transmission Class (STC) and Impact Isolation Class (IIC) ratings.
3. Gets Rid of Subfloor Imperfections
This is the case if you get an underlayment with a high thickness. If your subfloor has some bumps and some areas that aren't completely level, having an underlayment will help a great deal.
This will also save you the trouble and cost of leveling out the subfloor yourself.
4. Anti-Bacterial Properties
The last thing you need is mold or mildew in your house. Therefore, if you think that your floors are prone to mold, getting an underlayment with anti-bacterial properties will help you.
Our 7th pick is a good example of this.
5. Good Heat Insulation
The higher the thermal rating of your underlayment, the warmer you will be in the winter. Therefore, consider putting underlayment under your flooring if you don't want cold floors during the cold seasons.
What Should You Consider When Choosing Underlayment for Vinyl Flooring?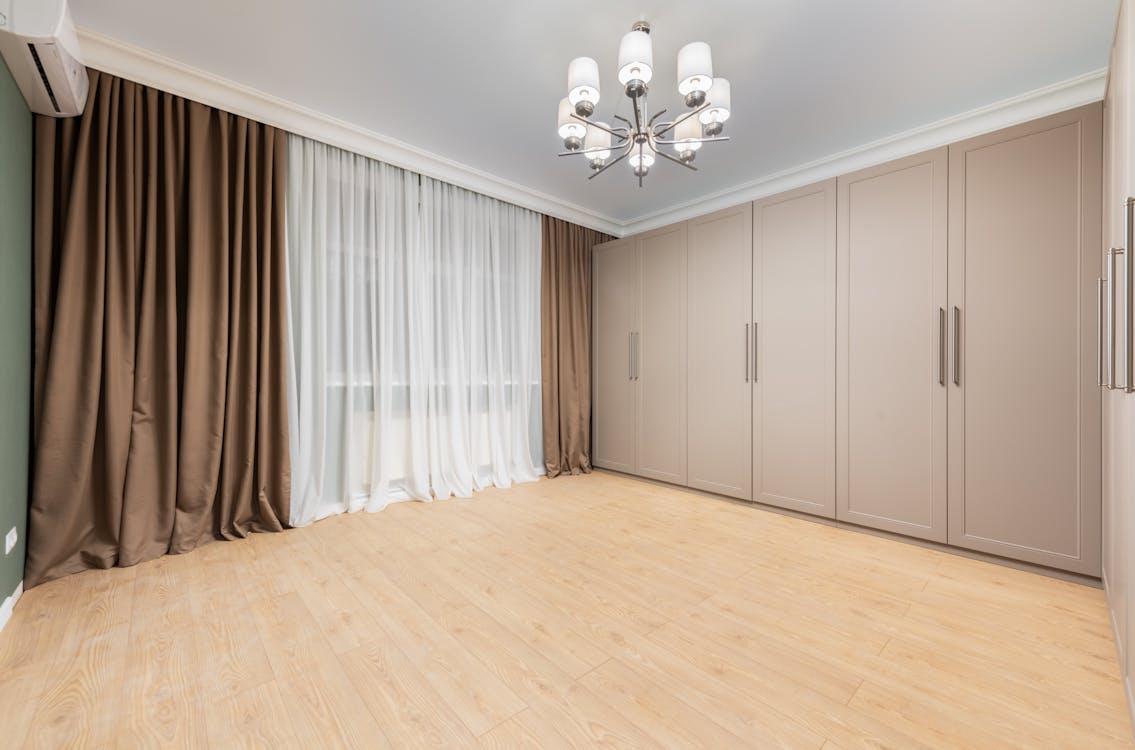 1. Compression
Compression is important when choosing an underlayment. You want your pick to provide proper impact resistance and support. This is an especially important factor to consider when you're dealing with heavy traffic areas.
Over time, these areas can get compressed and become lower than the areas around. Therefore, ensure you choose an underlayment that can withstand compression. You can do a compression set test to check this out.
Compression set testing allows you to know how well your elastomeric material can maintain its elastic properties. This compression set test also measures any permanent deformation of your underlayment after you've exposed it to compression stress for a set amount of time.
The first step in this process is to carefully measure the height of your underlayment. Then, hold a clampdown for about 12 hours and then release. Once you've waited for another 22 hours, measure the height of the underlayment again.
2. Ease of Installation
How easy is it to install your underlayment? This is a good question to note before you settle on an option. You can look through our picks above and choose the ones we mention that are extremely easy to install.
A good point to note is that you may need to cut your underlayment outside if it's prone to releasing dust. This will also protect you from the hassle of cleaning up after.
3. Sound Absorption
The sound absorption may vary from option to option. Nonetheless, this is a good factor to consider, and we talked about it when discussing the benefits.
You want an underlayment that will buffer ambient sound and any impact sound on the floor. The ratings we mentioned above are based on assembly testing. Therefore, check the ratings and choose an underlayment that matches your needs.
4. Moisture Protection
You can either get an underlayment that has a vapor barrier built into it or one that doesn't have. Either way, if keeping moisture out of your floor is a priority, ensure that you choose an option that offers moisture protection.
What Are the Types of Underlayment for Vinyl Flooring?
Knowing the types of underlayments for vinyl flooring will allow you to choose the right one. The type of vinyl flooring underlayment you choose will depend on the type of subfloor, environmental moisture, and other preferences.
Let's dive in.
1. Felt
Felt is a great underlayment that can help with sound insulation. In addition, because it's denser than foam, you'll find that it muffles noise better.
However, although it's good at insulating, felt is a thin material that doesn't really help with comfort. Therefore, if you want flooring underlayment that offers good comfort, better to go for another option.
2. Foam
Foam is a popular flooring underlayment because it is affordable and works well on plywood subfloors. The only thing to note with foam is that it should not be used in an environment that has moisture issues.
If you feel like your flooring may be subjected to lots of moisture that can seep into the flooring underlayment, better to steer clear of this foam underlayment.
These underlayments often come in rolls, and you can choose the thickness of the width you want.
3. Particleboard
If you want something that falls between foam and wood, particleboard is a good option. It's affordable and a good option for your vinyl floor.
However, just like the foam underlayment above, the particleboard doesn't mix well with moisture.
You should also use this luxury vinyl plank flooring underlayment only if you have a stable and reliable subfloor. This is because particleboard is fragile.
4. Plywood
Plywood is much stronger than particleboard despite it being very similar to it. Another advantage that plywood has over particleboard and foam is that it handles moisture and water better.
The one drawback is that plywood doesn't handle weight in one spot very well. Therefore, if you decide to use this underlayment for your vinyl floor, ensure that you distribute the weight evenly across your floor.
5. Oriented Strand Board
Here's another underlayment that is similar to plywood. However, it's not as durable as plywood. In addition, when exposed to moisture, it swells easily. Therefore, ensure that your subfloor is completely dry if you plan to use this underlayment.
What Are the Types of Underlayments for Vinyl Floors?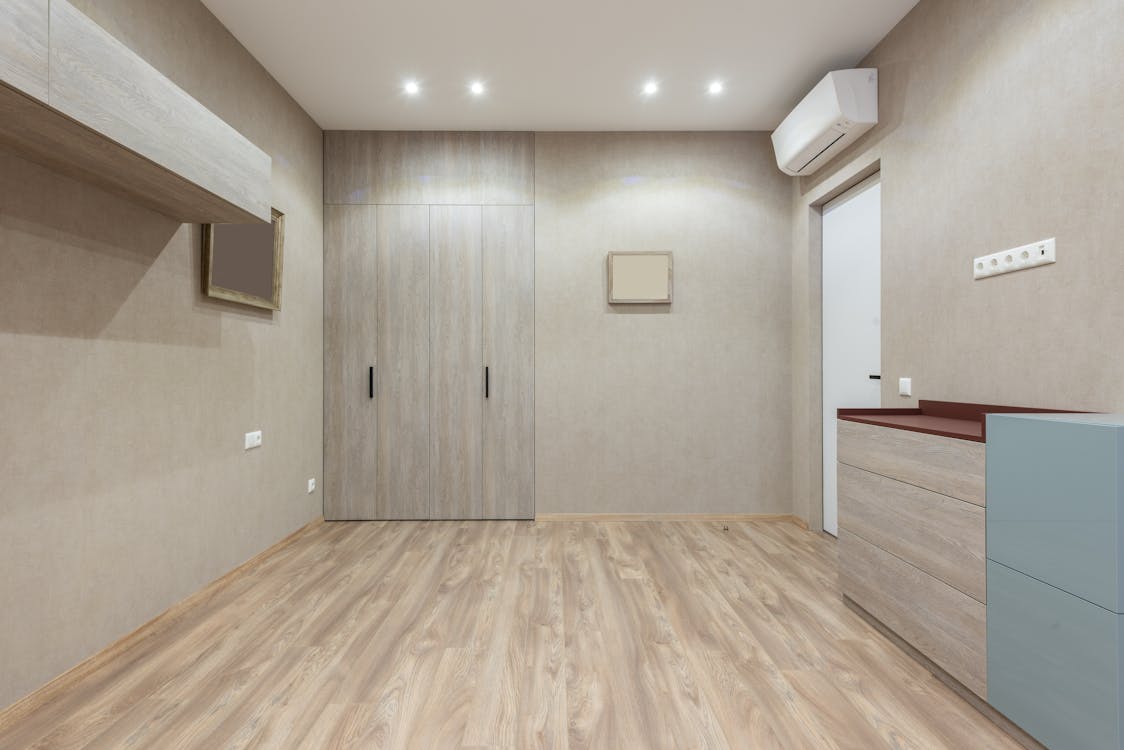 We've looked at the best underlayment picks in the market. Now, let's at the two main categories of vinyl plank underlayments. These two types include rigid underlayments and soft underlayments.
Let's get started.
1. Rigid Underlayments
Plywood is a great example of rigid underlayments. Other good examples are underlayment panels. Plywood is a popular option when it comes to flooring installation.
If you plan to use plywood, you can use sheets of plywood that measure about 4x8 feet and are half an inch thick. These work great on subfloors, including linoleum, tile, and wood. Also, if you plan on working with thin vinyl planks, plywood is a good place to go.
If you can't get plywood, consider underlayment panels. These come in the form of 2x2 foot tiles. They offer great sound insulation and moisture protection properties. Consider these rigid underlayments if you're working with a concrete slab subfloor.
Rigid underlayments work well because they provide a better moisture barrier and are more stable. They also raise your floor height. However, note that if you go for the much thicker options, you may have to modify some areas of your home, such as your door frames.
2. Soft Underlayments
Examples of soft underlayments include sheets of foam and cork. Soft underlayments are gaining more popularity because they don't alter the height of your floor that much.
Another feature of soft underlayments is that they are not attached to your subfloor. This makes them floating underlayments. Therefore, if you move houses often and want options that you can remove and reinstall ever so often, consider soft underlayments.
The one drawback with these underlayments is that they aren't as sturdy as rigid underlayments. Therefore, if you have concrete subfloors, consider using rigid underlayments instead.
Nonetheless, if you have subfloors made of linoleum, wood, ceramic tiles, and the like, these soft underlayments will work. You can also use them with rigid underlayments where you lay them over the rigid ones to increase the sound insulation.
The type of subfloor greatly determines the type of underlayment you choose. Let's look at some of these common subfloors in a bit more detail.
Types of Subfloors to Consider
1. Concrete Subfloors
If you're dealing with concrete subfloors in the basement or anywhere else that may need moisture protection, ensure you choose an underlayment with moisture protection. Concrete is very hard. Therefore, having an underlayment that offers a softer solution will help make walking on it better.
You want an underlayment that will give your floor a good bounce and softness. Foam or cork are good options to offer this. These soft underlayments will also help with sound and thermal insulation.
2. Wood Subfloors
A wooden subfloor could use some help when it comes to comfort and sound. Just like concrete, it's not very soft to walk on and doesn't exactly have that bounce.
Not having an underlayment can make your vinyl plank floors sound hollow. This is why you need to choose a good underlayment. Felt is a good option to consider, especially when you want sound insulation.
With wood subfloors, what you should consider most is the sound insulation. Unlike concrete subfloors, you don't have to worry so much about moisture vapor or temperature insulation.
3. Existing Flooring
When you're working with existing flooring, moisture isn't really going to be a problem. Instead, you should focus on are covering up imperfections, comfort and sound insulation.
Therefore, consider an underlayment with a good thickness that will level the subfloor and offer the comfort and sound insulation you need.
However, this is not to say that you don't deal with imperfections as best as you can. There's only so much that your underlayment can do.
Therefore, ensure that your existing floor is in as good shape as possible to avoid future complications. If the subfloor is too far gone, consider a rigid underlayment over a softer one when making your choice.
How Do You Install Underlayment for Vinyl Flooring?
We've looked at the various subfloors to consider, the types of underlayments, the factors to consider, and the benefits of getting one.
Now, let's look at how to install your underlayment for the best experience. Although different underlayments need different methods of fixing, there are some things that work for all types.
Here's the most common process for installing your underlayment. Just follow these steps, and you'll be good. Of course, you can adjust any step you feel like based on the type of underlayment you're using.
Let's get started.
Clean your subfloor until there's no dirt or debris in sight. Then, you can either use some soap and a wet mop or a vacuum cleaner. Simply ensure that there are no particles that can interfere with the underlayment.
Allow your surface to dry completely.
Read the instructions by the manufacturer of the underlayment until you understand everything.
Start laying the underlayment, ensuring that it is level.
Use a floor seam filler to close any gaps that may be present on your sheets or boards.
Once you're satisfied with how the underlayment looks, start installing your vinyl plank flooring.
If you're unsure about what to do, feel free to reach out to a technician for support. Remember to be careful with the underlayment to prevent unnecessary ripping or tearing.
Frequently Asked Questions About Underlayment for Vinyl Flooring
1. What is vinyl plank flooring?
Luxury vinyl flooring is a very popular type of fake wood flooring that is affordable, waterproof, and scratch-resistant. So you can see why it's a popular option in the market.
If you've been wanting to get pine flooring or teak flooring but haven't been able to afford it, this luxury vinyl plank flooring is the next best thing. Thanks to advancements in embossing techniques and 3D printing, today's luxury vinyl plank flooring looks like prefinished hardwood flooring.
The type of flooring underlayment you use will depend on the subfloor you have, the brand you use, and the installation type. You can read more about that above.
2. Do you need underlayment for vinyl plank flooring that comes with an attached pad?
No. However, you still need to consider the subfloor you have to make the best choice. This is because you don't want your vinyl floors to be cold, especially if you have pets.
Therefore, if your subfloor is made of concrete, you may want to add underlayment for vinyl flooring to protect your pets from the cold.
3. What is a vapor barrier?
A vapor barrier is used in place of underlayment or with an underlayment. Its job is to ensure that no moisture finds its way to the subfloor.
Therefore, you can think of it as a kind of underlayment, although it's not exactly that. Vapor barriers are important because they ensure you don't have mold growing under your vinyl floor.
If you have a concrete subfloor, having a vapor barrier is all the more important.