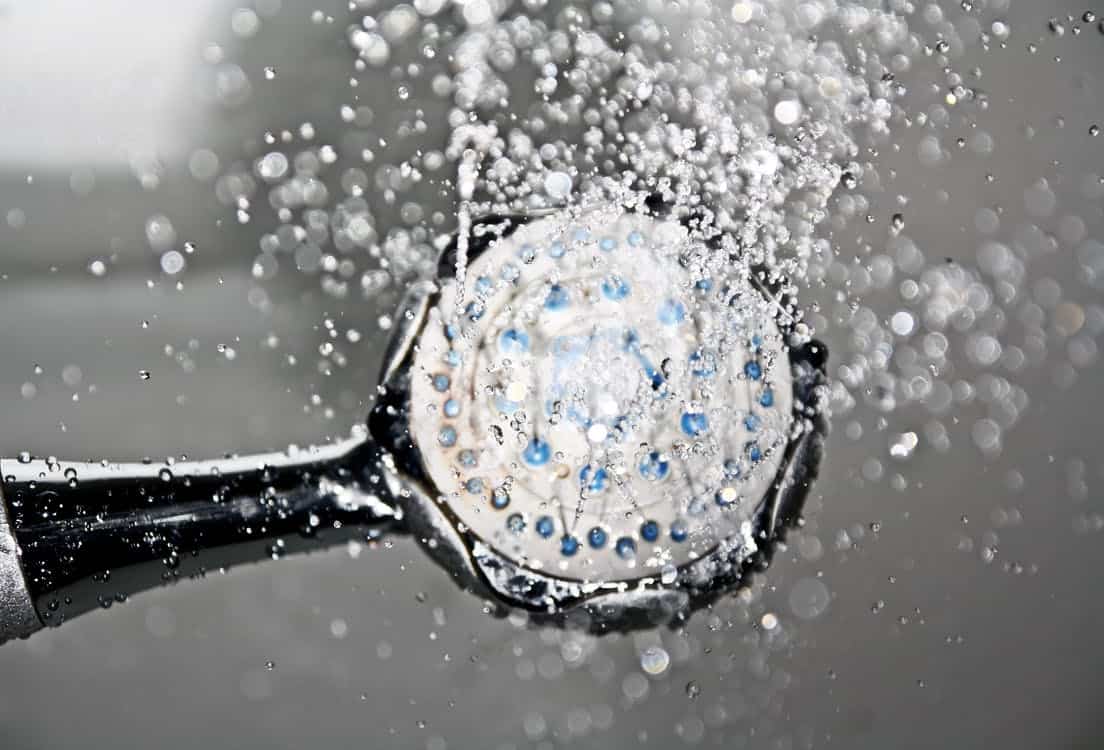 The Best Water Softener Shower Head for a Refreshing Bath
Municipal water supplies and other water sources can provide you with water that is not safe for your health. Some of the substances in your shower water could be harmful to the health of your skin, hair, and nails.
To avoid such problems, you'll need a high-quality water softener showerhead. With the numerous models available on the market, finding the right fit for you could be a challenge. That's why we've assembled a list of the best showerheads for water softening and the buyers guide to inform your decision.
Let's get straight to business!
Best Water Softener Shower Head
1. Aquasana AQ-4100 Deluxe Shower Head
Sale
Aquasana AQ-4100 Deluxe Shower Water Filter System with...
Healthier Skin, Hair & Air - Reduced harmful chemicals means more...
Premium NSF Certified Filtration Media - Natural coconut shell...
Maximum Filtration & Water Pressure - Constructed with a unique...
Long Lasting & Cost Efficient Filtration - Our filters are some...
Simple DIY Installation & Filter Replacement - Easily install...
Top of the list is the Aquasana AQ-4100 which is a great choice if you are looking to rid your water of harmful chemicals in your water that compromise the wellbeing of your skin, hair, and air. Consistent use of this shower water filter will result in better skin, hair and less chlorine in the steam.
The coconut shell carbon filter decreases the content of chlorine, lead, iron in your water to give you a better pH balance. This will ensure the water is gentle on your body since the adverse acidic and basic effects of various metals will be eliminated.
You might be worried that water softener shower heads can reduce the flow rate of your water as they filter it. However, with the AQ-4100, you don't have to get concerned since it offers maximum water pressure and filtration, ensuring the water flows as you would expect. It is designed to facilitate water movement without clogging, which makes it a long-lasting option.
This shower water filter will provide fresh water for about six months which is equivalent to 10,000 gallons. As such, the AQ-4100 is a cost-efficient option that can help you cut costs in the long run. It is easy to install this model, and filter replacement is only necessary every six months.
2. AquaBliss High Output Revitalizing Shower Filter
Sale
AquaBliss High Output Revitalizing Shower Filter -...
DAY 1 - IMMEDIATELY BEGINS REJUVENATING SKIN, HAIR & NAILS: HARD,...
ACTUALLY WORKS - EXPERIENCE THE CLEANEST CLEAN: MOST filters for...
JUST .09 CENTS/DAY: WHAT is your HEALTH worth? What about LOOKING...
"IT FITS!" - EASIEST NO-TOOL INSTALL: IF YOU can snap...
ADVANCED REVITALIZING SF100 VS HEAVY DUTY SF220: CUSTOMERS LOVE...
The next best water softener shower head is the AquaBliss High Output showerhead. It should be among the top considerations for a person looking to rejuvenate their skin, hair, and nails. This showerhead has one of the most effective filters and can remove chlorine, chemicals, and water hardness which cause itchy skin, eczema, dry hair, brittle nails, and flaky dandruff.
The multi-stage filter system in this AquaBliss product assures maximum water filtration, enough to remove odors, infuse beneficial nutrients, and balance the PH levels. While most water softener shower heads only remove harmful substances from the water, this shower head filter will reverse the effects of those chemicals to restore the health of your skin, nails, and hair.
You won't need any tools or expertise to install this shower head since it snaps into place without extra effort. It is compatible with multiple shower types, including rain, fixed, and handheld showers.
3. Berkey Shower Filter
The Berkey Shower Filter is one of the best shower water filters on the market. It has a KDF filter that removes over 90% of chlorine from your shower water. It provides a neat way of decreasing chemical absorption and vapor inhalation as you shower.
This product will filter up to 20,000 gallons of water, which means that it can last a year before changing is necessary. As a result, you can rest easy after installing this showerhead filter since it will be a while before you need to look for replacement filters.
This shower filter works against lime, mold, fungi, and scale to ensure you have a safe and refreshing shower experience. The backflush attachment that this filter comes with will prevent clogging, eliminating the need for a shut-off valve.
4. Culligan WSH-C125 Wall-Mounted Filtered Shower Head
Sale
Culligan WSH-C125 Wall-Mounted Filtered Showerhead with...
Provide your shower with ideal water for softer and cleaner skin...
FEATURES: Included WHR-140 filter cartridge reduces sulfur odor,...
COMPATIBILITY: Installs on any standard 1/2-inch threaded shower...
CERTIFICATION: Tested and certified by IAPMO to ANSI standard...
If you want an instant water filtering solution to hard water, odors, chemicals, and scale, the Culligan WSH-C125 filtered shower head is one of the best options for you. With a filter life of up to 6 months, this shower head will filter 10,000 gallons of water before you need to make replacements.
It features a WHR-140 filter cartridge that combats sulfur odors, chlorine, and scale deposits. The patented filtration media restricts the movement and growth of bacteria to give you clean water. It works with any standard shower arm, and the water softening system is effective for both cold and hot water.
The Culligan brand is recognized for making exceptional water filtration and softening products, including drinking water filtration systems. This means that the WSH-C125 wall-mounted showerhead is a reliable choice for filtering your water.
This product features multiple massage settings for a customized showering experience. As such, you can choose anything from the maximum water coverage of the full-body spray setting to the invigorating pulse, which provides a relaxing muscle massage.
5. pH Energize 15-Stage Shower Filter
pH ENERGIZE 15-Stage Shower Filter – Includes 2...
When showering we breathe dangerous chemicals & absorb them...
SUPERIOR 15-STAGE PH005 FILTER CARTRIDGE (2 included) –...
MASSIVE 6-MONTH LONG-LIFE FILTER CAPACITY – Our PH005...
SUPER-EASY INSTALLATION IN MINUTES – connects to most standard...
ALL OF OUR PRODUCTS ARE BACKED BY A 100% SATISFACTION MONEY BACK...
Most people only consider the functionality of shower filters. However, if the appearance of the shower head filter is also important to you, then the pH Energize shower filter is the choice for you. It is designed to fit into your bathroom's design flawlessly with its shiny, elegant construction.
Additionally, it is compatible with every type of shower. Whether you have an overhead, tap-based, or wall-mounted shower, the pH Energize will meet all your showering needs. It is a versatile and efficient option that ranks among the best shower head filters.
When it's time to change up the filters, this model will give you an easy time since you can do so by unscrewing the old one and screwing in the new one, which is pretty convenient. This water softener shower head will afford you numerous benefits such as increasing water pH, softening hard water, retaining beneficial minerals and improving the taste and smell of the water.
Factors to Consider When Buying a Water Softener Shower Head
1. Types of Shower Water Softeners
There are three forms of showerhead filters which we discuss below.
Standard Showerhead Filter
This type of showerhead looks somewhat bulkier than your usual showerhead and effectively removes the harmful pollutants in your water supply at a decent pressure.
These shower water filters don't come with a showerhead and can be installed between your current showerhead and the waterline. The main advantage these models provide is keeping using your existing showerhead while still using the filter. It is one of the most inconspicuous options on the market.
In-Line and Showerhead Filter
These water filters are the largest in size and have to be installed directly into the waterlines and the showerhead they come with. The in-line unit contains the filter cartridge, and the showerhead is there to manage the water pressure.
2. Types of Filters
Multi-Level Carbon Filters
They are the most common filters and are used in many water filtration systems. Carbon filters move water through various mediums, each designed to remove specific contaminants. Carbon block filters are a great option when you want to filter hard water minerals.
These filters work well alongside carbon filters but can also work alone. They are made from copper and zinc, which makes them effective against viruses and bacteria. KDF filters are also great for removing contaminants commonly found in a municipal or city water source.
Vitamin C filters can work together with KDF or carbon filters and are great for removing chlorine and chloramine from water. A vitamin C filter is not the best filter for hard water but is great at improving the overall condition of your skin and hair.
3. Filter Longevity
Unfortunately, water softener shower filters are not permanent. Eventually, you'll need to switch out the filter for a new one according to your model. Every water softener showerhead uses a specific type of filter, which could last as short as a few weeks to as longs as 8 months.
Depending on the amount of water you use and the contamination level, you might need to replace your filters sooner or later. Nevertheless, you should select an option that lasts as long as possible. Sometimes, the longevity is measured in terms of the amount of water the model can filter.
In such a scenario, those with a capacity of 20,000 gallons will last the longest. You should consider the price of frequent replacement against the length of time the filter should cover.
4. Compatibility
The showerhead filter you select should fit well into your current shower system without requiring many adjustments. Not only should they be compatible, but you should ensure they seamlessly match the theme and style of your bathroom.
Plastic filters are the most versatile option since they are affordable and come in various colors and designs. As a result, it'll be easy to integrate such a showerhead filter into your interior. Unfortunately, while plastic might agree with your decorative choices, they are not long-lasting. They could easily crack or break, which will cause leaking.
If you'd prefer a more durable option, you can go for a metal filter. However, you have to ensure they are waterproof, rustproof, and corrosion-proof. Additionally, it should be easy to clean and shouldn't show dirt and watermarks.
5. Water Pressure
Ideally, a shower water softener shouldn't affect the water pressure. However, some models contain water flow restrictors that reduce water flow leading to a low-pressure output. So, as you select your showerhead, you should ensure it won't reduce the water pressure.
If the water flows slower than it normally should, you probably won't enjoy your time in the shower. So, you'll want to select a showerhead that can increase water pressure even if the flow rate is low. If the water pressure is low, the showerhead can't increase it to higher levels.
6. Ease of Installation
Another factor to keep in mind is how easy it is to install the unit. This is because some filters might require professional plumbing expertise since they are installed in the water line directly from the water lines.
If you want to avoid additional costs of hiring assistance, you should go for showerheads that are easy to install. Most showerheads use a simple mechanism to fit into the shower arm, like screwing or shaping. A model that is easy to install is a sound investment since it will also be easy to swap the filters once they need replacing.
Ensure that the instructions provided are easy to follow to give you a smooth transition from using your current showerhead to the new one. If you can't understand how to do it, you'll run the risk of damaging or compromising the integrity of the filter, which might lead to additional costs of buying a new showerhead filter for hard water.
Frequently Asked Questions
1. What is the best water softener shower head?
The best water softener shower head you can buy is the Aquasana AQ-4100 Deluxe Shower Head, a long-lasting and easy-to-all install model.
2. How can a person know it's time to replace the showerhead filter?
Check the showerhead filter; if it's darker than it was when new, it's time to replace it. Typically, you should examine your filter every 4-6 months.
3. Do shower head water softeners work?
Yes, shower head water softeners can reduce calcium and magnesium amounts which are the primary water hardness minerals. This means that you will get softer water from your shower if you use a showerhead softener.