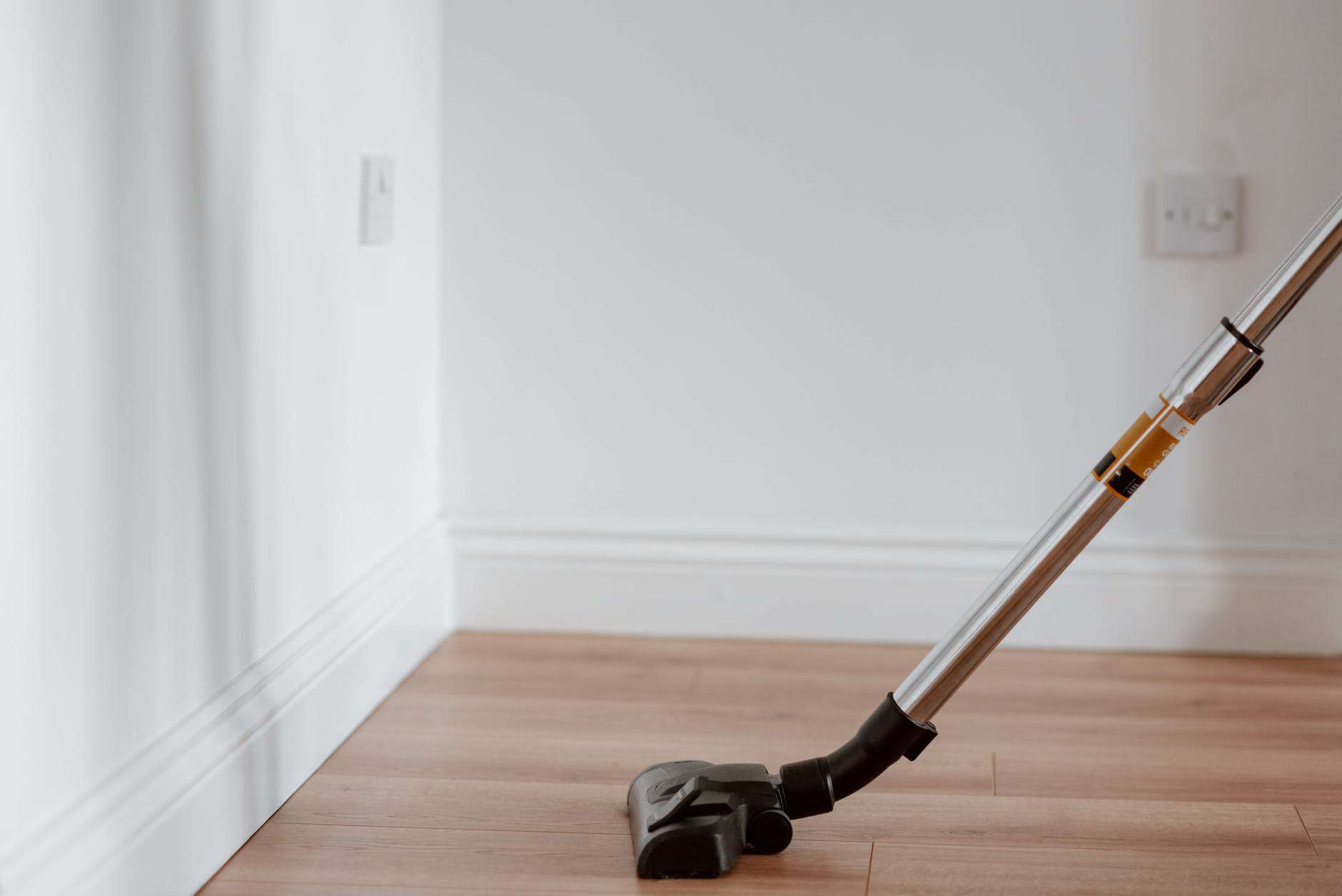 Best Wet Dry Vac for Heavy-Duty Home and Garage Cleanups
Shop vacuums, best known as wet dry vacs, are a vital part of any workshop or garage. Thanks to their powerful motor, these machines are able to tackle heavy-duty cleaning jobs that a regular vacuum cleaner can't handle. Today, the versatile machine is also becoming a household appliance that enables you to clean up after a DIY project, pump out stagnant water, and clean up carpets and car upholstery. What's more, the best wet dry vac can reverse the suction and be used as a blower.
Over the last couple of years, shop vacs have gotten smaller, lighter, and more economical. They also come in cordless, portable, and wall-mount versions that are perfect even for people with minimal storage space. Ahead, we have reviewed 5 of the best wet dry vacs in the market right now, categorized for different needs, and of course a simple buying guide to help you choose the right shop vac for you.
Best Wet Dry Vac
1. DeWALT 12 Gallon Poly Wet/Dry Vac- Best Overall
DeWALT 12 gallon Poly Wet/Dry Vac,Yellow,DXV12P
Sturdy 12 gallon wet/dry Vac ideal for large pick-up applications
Powerful 5.5 peak horsepower motor provides just the amount of...
Ultra durable rubberized casters allow smooth swiveling for ease...
Extra long, 20' Power cord with cord wrap helps reach almost any...
Built-in blower port powerful enough to blow Sawdust and debris...
DeWalt is a world renown name in the construction tools industry, so it comes as no surprise that their shop vac is the best. This 12-gallon poly wet dry vac was designed to complete their iconic yellow and black design catalog of everything you can ever need in a workshop. It is ideal for large pick-up applications, and its 5.5 peak horsepower motor provides enough suction to do any clean-up job.
The device has an extra-long 20-inch power cord that helps reach even the farthest parts of your workshop. What's more, it has a convenient handle and large rear wheels, making it easy to move around as you clean. Its ultra-durable swiveling casters provide easy maneuverability in any direction, and it has a built-in tank to make draining liquids easy.
Like the modern home appliance that it is, this shop vac comes with numerous accessories put in their own carrying pack. One of those is the rear blower port which comes in handy when you need to blow leaves or debris out. The best part is that this DeWALT Poly Wet/Dry Vac has a washable cartridge filter for dry and wet debris.
It's truly a beautiful tool to look at, and its power is unparalleled.
2. Vacmaster Professional Wet/Dry Vac, 16 Gallon- Best for Professional Sites
Sale
Vacmaster Professional - Professional Wet/Dry Vac, 16...
Best-in-class suction power and air flow easily tackles tough...
Integrated hose, accessory and power cord organization provide...
Includes 7 ft. X 2-1/2 in. Kink resistant hose, utility nozzle,...
Over 27 ft. Of cleaning reach (7 foot hose and 20 foot power...
Large 16-Gallon collection tank with extra-large quick empty...
This 16 gallon Wet/Dry Vac is part of Vacmaster's best series range that gives the best in class suction power and airflow to tackle the most challenging clean-ups around any site. Between the 7-foot hose and 20-foot power cord, the machine gives over 27 feet of cleaning reach so you can tackle every corner of the work area. Its large 16-gallon tank also comes with an extra-large quick empty liquid drain that also converts into a blower when need be.
Like the Dewalt above, this wet dry vac has a handful of helpful accessories that all wrap around the machine for organization and space-saving. Some of them include a kink-resistant hose, crevice tool, extension wand, utility nozzle, foam filter, noise diffuser, floor nozzle with squeegee and brush, and a fine dust cartridge filter. The heavy-duty swivel caster enables you to do 360 degrees movements with ease.
People who have used this wet dry vacuum admit that it's an extremely powerful machine and poses the possibility of blowing an electrical breaker. The fact that it's so quiet is a plus that many have acknowledged because it's rare with a vacuum of its kind.
3. RIDGID 50313 4000RV Portable Wet Dry Vacuum, 4-Gallon- Most Portable
RIDGID 50313 4000RV Portable Wet Dry Vacuum, 4-Gallon...
Powerful 5.0 Peak Horsepower makes this portable shop vacuum...
The ultra-flexible, 1-7/8-inch x 8-foot hose locks in place, is...
The 20-foot power cord delivers extended reach and wraps around...
A patented Qwik Lock Filter Fastening System allows for...
Blower capacity offers versatile performance so you can switch to...
At only 14.5lbs, this RIDGID 50313 4000RV is one of the most portable Wet Dry Vacuums around. That, however, doesn't affect its power as the machine boasts a powerful 5 peak horsepower which is ideal for any professional clean-ups. This wet dry shop vacuum comes with a 20-foot cord, which when combined with the 8-foot hose gives you extended reach no matter where you are.
Our favorite part of this machine has to be the patented Qwik Lock Fastening System which allows for easy filter installation and removal for replacement without using any tools. The shop vac also features a very versatile blowing capacity, so you can quickly switch to blowing leaves and debris out of your walkway or deck.
Its small size not only makes it more portable but also allows you to reach places larger machines wouldn't be able to. Its ultra-flexible 7-8 inch hose locks in place beautifully and is four times more durable than any standard hose. The machine could do with more accessories, but it seems to do its job well above par and live up to its reputation.
If you are in search of a small, portable, and affordable wet dry vacuum for your home and commercial needs, this RIDGID 50313 4000RV is perfect and comes with a lifetime warranty.
4. Milwaukee M18 Cordless Wet/Dry Vac- Best Cordless
Sale
Milwaukee 0880-20 18-Volt Cordless Wet/Dry Vacuum, Red
Included Components: Shop Wet Dry Vacuums
Power Source Type: Battery Powered
Works on all Milwaukee 18V slide-on batteries, Li-ion or NiCd
The powerful motor to provides strong suction and air flow
The tool box design provides easy transport and storage
When you see this Milwaukee M18 Cordless Wet/Dry Vac for the first time, it's easy to confuse it with a toolbox. The simple tool box design however helps provide easy transport and storage when you are moving from one site to another. Make no mistake though; this tiny package boasts a powerful 18-volt motor that provides professional-grade suction and airflow.
The cordless shop vac works on all Milwaukee 18V slide-on batteries and gives an impressive 30 minutes run on a single charge. Despite its small package, this shop vac is packed with accessories, including a flexible hose, crevice tool, and utility nozzle all stack onto the machine for neat storage. The device also features a built-in blower port and a washable wet dry filter that delivers excellent fine dust collection and doesn't need to be changed often.
The Milwaukee M18 Cordless Wet Dry Vacuum has received plenty of 5-star reviews, mostly for its long-lasting battery capacity and powerful suction. It is a more convenient option compared to corded shop vacs because you can go with it anywhere, provided you keep the job under 30 minutes. If you need a powerful vacuum that clean up your car, condensate drain lines or reach those really high places in the house, this portable machine will sort you out.
5. Stanley 6-Gallon Shop Vac- Best Mid-size Shop Vac
Stanley - SL18116P Wet/Dry Vacuum, 6 Gallon, 4...
❤【LARGER CAPACITY】Stanley SL18116P Wet / Dry Vacuum has a...
❤【VERSATILE & POWERFUL】Thanks to the 4 peak HP motor, this...
❤【3 in 1 FUNCTION】With this versatile vac you can vacuum...
❤【FARTHER CLEANUP】With over 16 ft of cleaning reach(6 ft...
❤【WHAT YOU GET】Stanley SL18116P Wet / Dry Vac x 1,...
The Stanley SL18116P Wet Dry Vacuum is an Amazon choice best seller available in 5 sizes. Again, it's no surprise as STANLEY is a reputable brand in making vacuum cleaners. The mid-range 6-gallon size is large enough to do a professional clean-up job because you don't have to empty the bucket that often. It boasts 4.0 peak horsepower and powerful suction sufficient for any job.
The machine has a 3-in-1 functionality that allows you to vacuum dry debris, wet surfaces, or liquids and blow leaves away using the blower port. In the package, you get a 4x6 inch super flexible hose, extension wands, gulper nozzle, crevice nozzle, floor nozzle, foam filters, reusable dry filters, and a dust bag. You can organize the hose and cords on the top handle and side wraps.
With over 16 feet of cleaning reach provided by the 6 feet hose, 10 ft. cord, and 3 piece extension wands, you can easily reach the farthest parts of the house, under the benches, and up the ceilings without unplugging the machine. Besides, it has four swivel casters for easy maneuverability, making it an excellent cleaner for mobile jobs like car vacuuming.
This is one of the wet dry vacs that's easiest to use because it has an oversized button allowing you to easily switch between wet, dry and blower settings. It is a powerful, lightweight machine at a very affordable cost.
How do I Choose a Wet and Dry Vac?
The best wet dry vac for you will be determined by where you will be using it and your budget. These two factors will dictate the size, volume, capabilities, and any additional attachments you may need.
Let's look at these features individually.
1. Capacity
There are two reasons why a wet dry vacuum tank volume is important; one, you don't want to stop work every few minutes just to empty out the tank, and two, the capacity is directly related to its power. Shop vacs usually come in three capacities;
small, 2-6 gallons
medium, 6-14 gallons
High capacity, 14-18 gallons.
While a small wet dry vacuum is sufficient for home use, most professionals use medium-capacity vacuums. However, a high-capacity shop vac that will provide higher air power and more suction is the best for big construction sites and other professional settings.
2. Air and suction Power
A motor determines how powerful a shop vac is, hence vacuums with higher air watts have greater suction power. What many don't know is that this power determines how efficient the vac will be at sucking in dirt. This power is measured in CFM, and a standard 6-gallon vac has around 75CFM.
For professional work where you need to suck in a lot of dirt and big items, you should go for at least 6.0 peak horsepower. This will take care of wood pieces, nails, bolts, sand, and anything you can think of as long as it can fit inside the hose. A 4.0-5.0 horsepower vac is however sufficient for home use if you don't need too much output.
3. Distance to Power
Is the cord long enough to reach the span of your workshop? What if you need to vacuum the car's interior or blow leaves away on the driveway? The length of your cord needs to work with your needs. The best wet dry vacuums have a 20 feet cord and several extra cords to ensure the length does not limit you. Others come with a retractable cord that can pull up to 60 feet. If that is not an option, you can go for a cordless shop vac that uses a rechargeable battery and doesn't need to be plugged in to work.
4. Versatility
The best wet dry vac can do more than just suck in debris. You want a vacuum that comes with many accessories that can blow leaves off, vacuum your seats and even remove cobwebs from ceiling corners. A shop vac should also have a noise muffler and a few filters. The more it has the better as this will means you can do more with it.
Conclusion
While wet dry shop vacs can also be used at home, they are primarily designed to deal with more difficult cleaning jobs like construction sites and workshops. You should not use a wet dry shop vac as the main vacuum cleaner at home because they provide too much power which can end up destroying the motor if used too often. That said, it's perfectly okay to do occasional jobs like cleaning a very dirty carpet, cleaning up the basement after a flood, and clearing up the mess after a DIY project.
Frequently Asked Questions
1. Are wet/dry vacuums worth it?
Absolutely. While regular vacuum cleaners do a fantastic job of keeping your home or office clean, they have their limitations. A wet dry vac is a more powerful and versatile option that can be used to suck up debris, clean up leaks and spills, remove a great deal of water from carpeting or floor, blow away leaves, and clean wood chips, shavings, and metal parts from workshops. Today, wet dry vacs come in small affordable sizes, so you will be getting more value for less money.
2. What Shop Vac has the best suction?
Suction power, (measured in CFM) in a vacuum cleaner is essential because that's what sucks in the debris, dust, and liquids. Ideally, you should choose a shop vac with high power for efficiency and power saving. The Vacmaster Professionalâ Beast Series™ 16-Gallon 6.5 Peak Wet/Dry Vac is among the few wet dry vacs with the best suction, thanks to the 64-inch water lift and 6.5 peak horsepower motor. The vacuum has a 16-gallon capacity which means it can suck up any substance without worrying about where to put it.
3. Can you use a dry wet vac without a filter?
Theoretically yes. A wet dry vac can work without a filter if you are vacuuming wet surfaces or using water as the filtration system. However, none of these methods safeguard the machine from damage when some dust or debris escapes and gets into the motor. For safety purposes and to increase the lifespan of your shop vac, it's best always to use clean filters.