Painting your house, whether inside or outside, dramatically affects the structure's appearance. A good paint job can enhance the architecture, while a poor paint job can detract from even the most beautifully designed building.
Thus, many design experts recommend hiring a professional instead of doing it yourself. Yes, painting is one of the most common DIY projects, but just because you can paint your house yourself doesn't mean you should.
Problems of Contracting Local Painters
Hiring local painters is a common practice for homeowners and businesses alike when painting their properties. However, several problems can arise when contracting local painters. These problems can range from poor quality work to unethical practices, and consumers must be aware of them to avoid them. This article will explore common problems of contracting local painters.
1. Poor Quality Work
One of the most common problems with hiring local painters is poor quality work. This can be due to many factors, such as inexperienced painters, low-quality paint products, or a lack of attention to detail. When hiring a local painter, you must research and ensure that you hire a reputable painting company or individual.
Image credit: angi.com
Look for testimonials from previous clients, and ask for references from the painter. This will give you an idea of their work's quality and help you avoid hiring someone who is not up to the task.
2. Unreliable Service
Another problem that can arise when hiring local painters is unreliable service. This can exemplify in various ways, such as missed deadlines, unexpected delays, or poor communication. This can be frustrating and cause a lot of stress for homeowners, and businesses rely on painters to complete a project on time.
To avoid this problem, it is essential to establish clear expectations with the painter from the beginning. This includes agreeing on a project deadlines project timeline, setting completion deadlines, and communicating regularly to ensure everyone is on the same page.
3. Unethical Practices
Unfortunately, some local painters engage in unethical practices such as using low-quality paint products, cutting corners, or overcharging clients. These practices can be challenging to detect, especially for those unfamiliar with the painting industry.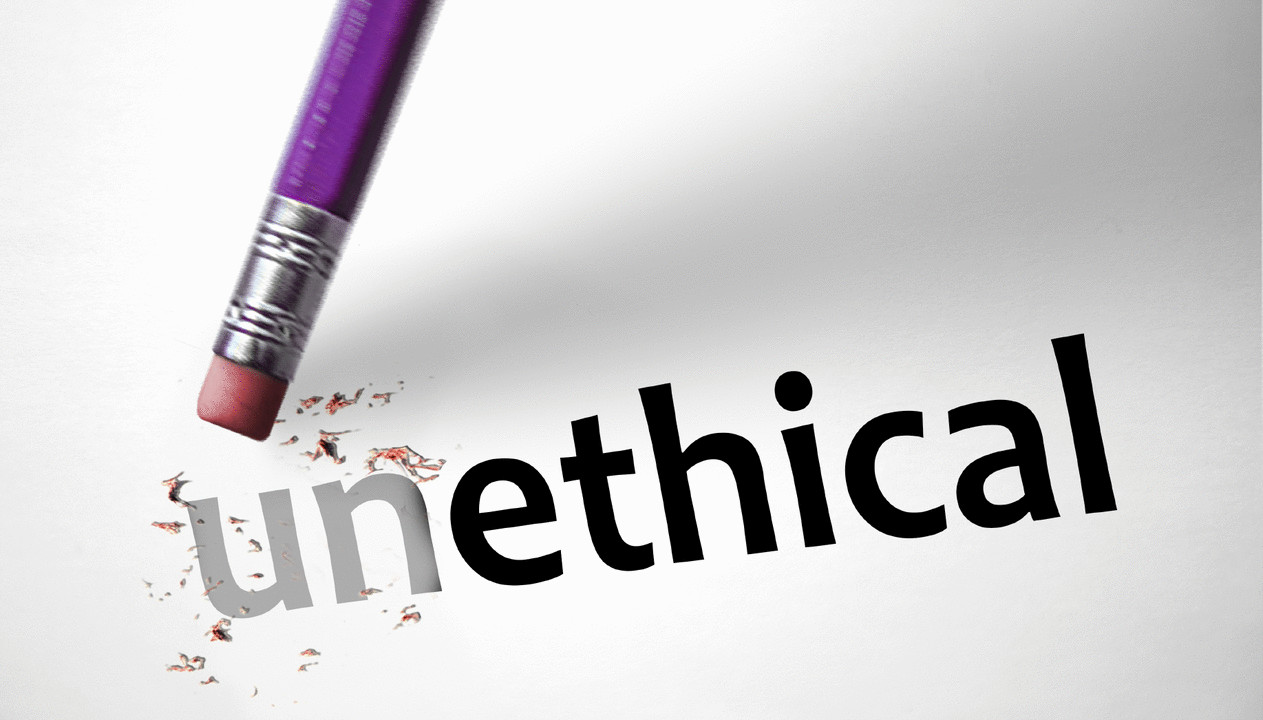 Image credit: linkedin.com
To avoid falling victim to these practices, it is essential to do your research and ask questions. Ask the painter about their products, painting process, and other relevant details. Feel free to ask for clarification or a second opinion if something seems off.
4. Safety Concerns
Painting can be a hazardous activity, and specific safety concerns must be addressed to ensure the safety of everyone involved. This includes the painter themselves, as well as any clients or bystanders who may be in the vicinity of the painting project.
Unfortunately, not all local painters take safety seriously, and this can lead to accidents or injuries. To avoid this problem, working with painters who prioritize safety and have the necessary training and equipment to perform the job safely is essential.
Read more on commercial general contractors.
Another problem that can arise when contracting local painters is hidden costs. This can include additional fees for materials, unexpected expenses, or even extra charges for services not originally agreed upon. This can be frustrating for clients trying to budget for their painting project, and it can cause stress and anxiety.
Image credit: benefitstrategiesinc.ca
To avoid this problem, it is essential to establish clear expectations from the beginning and to get everything in writing. This includes a detailed breakdown of all costs and any additional fees or charges that may apply.
Why Hire a Professional Painter
Why hire with liability insurance? You should skip the DIY paint job and hire a professional:
1. Gained Time
Hiring a professional painter gives you back the time you would have spent painting your house and more time to enjoy a fully painted home. When you're only working on a paint job part-time, it will seem like forever before you can enjoy sitting in a freshly painted room or outside on your patio in front of a newly painted house.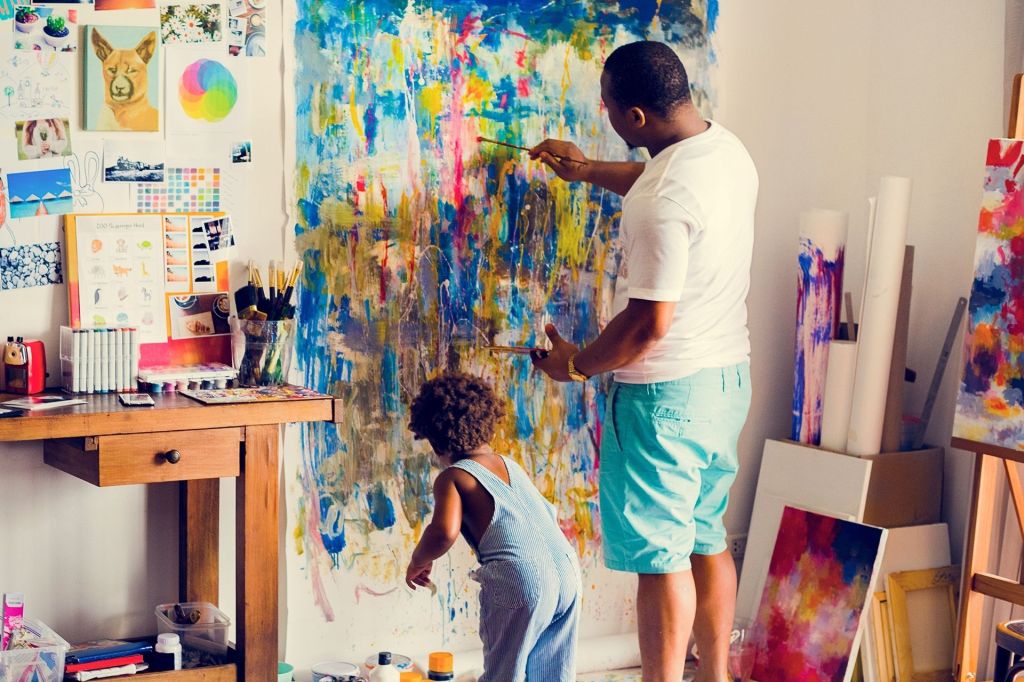 Image credit: timeforkids.com
Painting is difficult enough for homeowners who know what they're doing, so if you're a painting novice, you'll spend even more time prepping the areas, applying the paint correctly, and cleaning up after completion. Your time is precious; working with a professional painter is one way to save it.
2. Better Results
Most novice painters who only actively engage in painting once every few years typically need help replicating the job a professional can do. After all, they're trained to paint a room or house correctly, and if you select the right professional, they have many years of experience painting all types of surfaces. Plus, they usually have preparation procedures and cleanup processes down to a science.
Quality also drastically differs between professionals and DIYers. Many homeowners start painting their houses carefully, ensuring the fresh coat is even, and the edges are sharp. Still, their efforts usually dwindle by the end of the project. After all, this is only natural when you're spending your free time doing a job.
On the other hand, professionals will not only put the same effort into every part of the job, but because there are usually two or three painters per project, they'll get it done faster too.
3. Safety
Professional painters are trained to follow industry safety regulations, whether climbing a ladder or ensuring an indoor space is adequately ventilated. As a homeowner, you might need to learn these safety standards and could take risks leading to a disaster.
Image credit: stuff.co.nz
There's no reason to put yourself at risk of an injury or illness when you can hire professionals who know how to mitigate these risks as part of their job. Homeowners often associate painting with a DIY task.
However, that's only sometimes the best idea, especially considering how long it will take you to complete it and the results. Instead of taking on this task yourself, consider hiring a professional so you can enjoy professional results for the years to come.
4. Professional Painting Services
Professional painters have years of expertise in painting. They have the necessary skills to prepare surfaces, choose the right paint, and apply it in a way that produces a smooth and even finish. They are familiar with the different types of paint and their application methods and know how to handle any unforeseen issues during the painting process.
5. Saves Money
Hiring a professional painter may seem unnecessary, but it can save money. Professional painters have access to wholesale pricing on paints and materials, meaning they can often purchase these items at a lower cost than the average homeowner. They also have the experience to complete the project efficiently, reducing the need for costly do-overs or repairs.
6. Increases Property Value
A well-painted home or business can increase value and appeal to potential buyers or renters. When you hire a professional painter to paint your property, you can be sure it will look its best and make a positive impression on potential buyers or renters.
Image credit: remax.co.za
A professional new paint job can also protect the exterior of your property from weather damage and other wear and tear, reducing the need for costly repairs down the line.
Different Types of Professional Painters
1. Portrait Painters
Portrait painters are artists who specialize in painting people. These painters are often commissioned to create paintings of individuals, families, and even pets. Portrait painters are skilled in capturing their subjects' likenesses while showcasing their personalities through brushstrokes.
2. Landscape Painters
Landscape painters paint natural scenes like mountains, rivers, and forests. These painters often work outdoors and are skilled at capturing the beauty of nature in their paintings. Landscape painters may also create paintings that depict cityscapes, seascapes, and other artificial structures.
3. Still Life Painters
Still-life painters specialize in painting inanimate objects such as fruits, flowers, and household items. These painters are skilled at capturing the textures and colors of these objects while also creating an exciting composition. Still-life paintings often have symbolic meaning and may represent ideas such as the fleeting nature of life.
4. Residential Painters
Residential painters are house painters who work primarily on homes and other residential properties. These painters may work for painting companies, construction companies, or as independent contractors. Residential painters may work on the interior and exterior of homes and use various techniques and materials to achieve the desired result.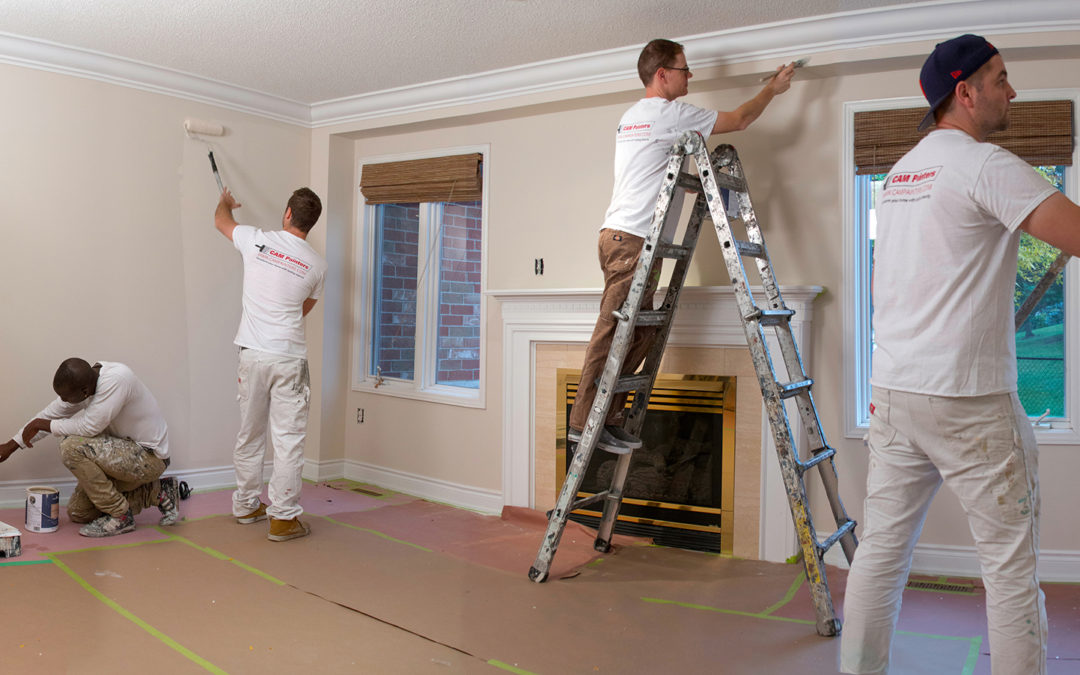 Image credit: campainters.com
5. Commercial Painters
Commercial painters are house painters who work primarily on commercial properties such as office buildings, retail spaces, and warehouses. These painters may work for painting companies, construction companies, or as independent contractors. Commercial painters may be responsible for painting large areas, such as walls and ceilings, and smaller areas, such as trim and window frames.
6. Industrial Painters
Industrial painters are house painters who work primarily in industrial environments such as warehouses, factories, and other large-scale facilities. These painters are responsible for painting machinery, equipment, and other industrial surfaces. Industrial painters may use specialized coatings and materials to protect surfaces from corrosion and other forms of damage.
Where to Start Looking for a Reputable House Painter
When it comes to home renovation, painting is one of the most common and cost-effective ways to update the look of your house. But finding a reliable and skilled painter can be a daunting task. With so many options available, here are ideas to get you started:
1. Ask for Recommendations
One of the ways to find a suitable house painter is to ask for recommendations from people you know and trust. Ask your friends, family members, and colleagues if they've recently had their homes painted and if they were happy with the results. If they were, ask for the painter's contact information so you can contact them directly.
Image credit: martech.org
Another way to get recommendations is to ask your local paint store or home improvement center. These stores often list painters known to do good work and have a history of satisfied customers.
2. Look for Online Reviews
In today's digital age, it's easy to find reviews and feedback about almost any service provider online. Search for local house painters on Google, Yelp, or other review websites. Look for painters with consistently positive reviews and feedback from their customers.
While online reviews can be helpful, remember that not all reviews are equal. Some reviews may be fake or biased, so it's important to read multiple reviews and look for patterns or common themes in the feedback.
3. Check Their Credentials
Before hiring a house painter, ensuring they have the credentials and insurance is essential. Look for licensed and insured painters, which means they have the proper training and certifications to do the job safely and effectively.
You can also check with your local Better Business Bureau to see if any fusses have been filed against the painter you're considering. This will give you an idea of their reputation and whether they've had any issues with customer satisfaction.
4. Get Multiple Quotes
Getting multiple quotes from different painters is always a good idea when looking for a house painter. This will help you compare prices, services, and timelines to make an informed decision.
When getting quotes, ask for a detailed breakdown of the costs, including labor, materials, and any additional fees or charges. This will help you avoid any surprises or hidden costs down the line.
5. Ask for References
Before hiring a house painter, ask for references from previous customers. A reputable painter should be able to provide you with a list of satisfied customers who can vouch for their work.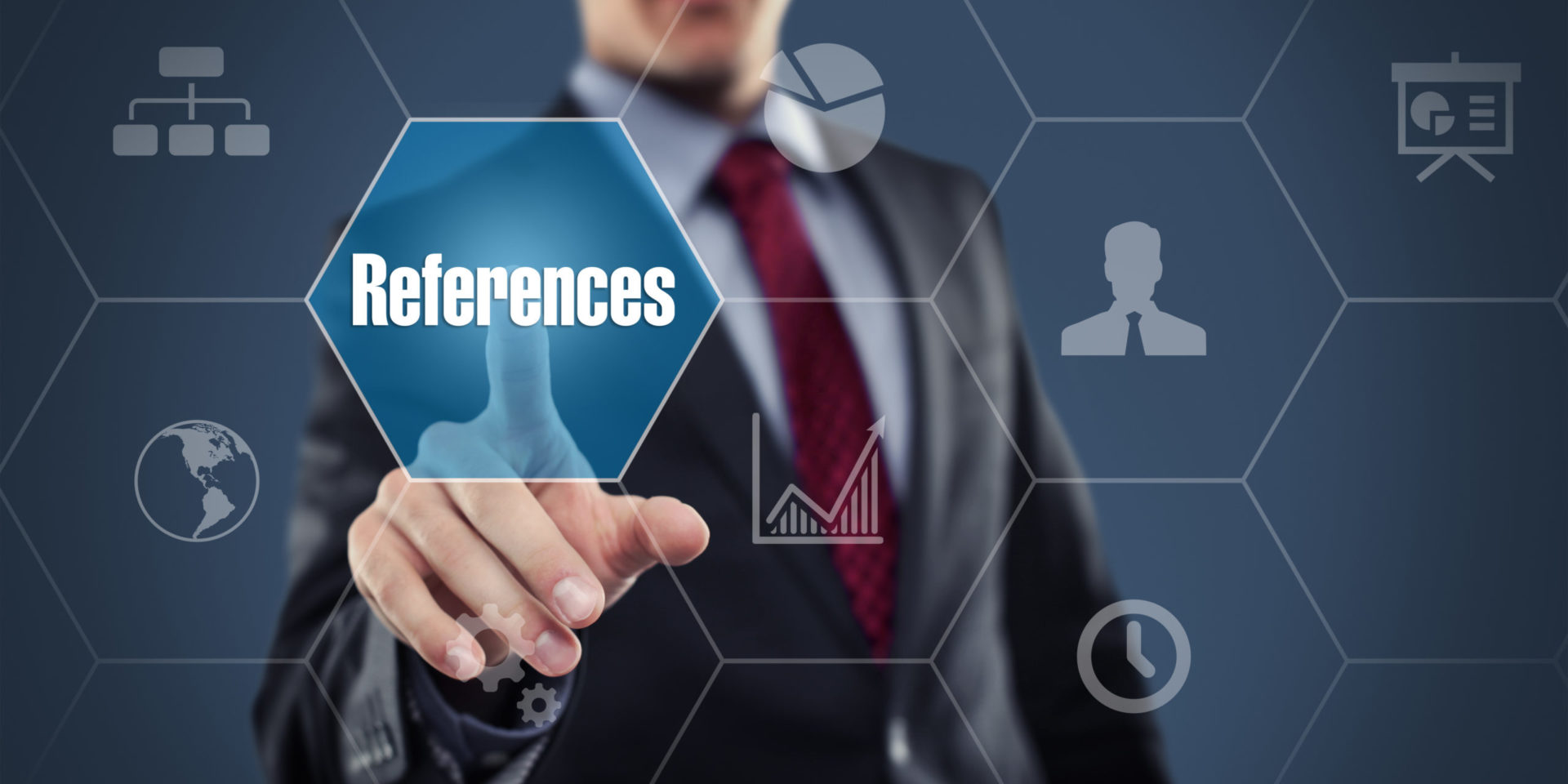 Image credit: 4cornerresources.com
When contacting references, ask about their experience working with the painter, the quality of the work, and whether they would recommend them to others. This will give you a view of what to expect and whether the painter fits your needs.
7. Get a Written Contract
Always get a written contract outlining the project's scope, timeline, and final cost. This will help protect you in case of any disputes or misunderstandings later on.
8. Be Clear About Your Expectations
Finally, be clear about your expectations for the project upfront. This will help ensure that you and your painter are on the same page and that the final result meets your needs.
How Much Do Painters Charge?
The cost of hiring a painter can vary depending on many factors, including the paint type, the job size, and the project's location.
Factors that Affect the Cost of Painting
Several factors can impact how much a painter will charge for their services. Here are some of the most critical considerations:
1. Size of the Job
The size of the job, or "how much paint is needed," is one of the most critical factors that will impact the cost of painting. A small room or a single wall will be much less expensive to paint than an entire house or commercial building.
2. Type of Paint
The paint type will also impact the project's final cost. High-quality paints will be more expensive than lower-quality options, but they may also last longer and require less maintenance.
3. Location of the Project
The location of the project can also have an impact on the cost of painting. Painters may charge more for their services in areas with a high cost of living. Additionally, if the project requires travel or lodging expenses, these costs will be passed on to the customer.
Image credit: okdo.com
4. Condition of the Surfaces
The condition of the surfaces to be painted can also impact the cost of painting. The project's cost will increase if the walls or ceilings are in poor condition and require extensive preparation.
5. Labor Costs
Finally, the labor cost will also impact the project's final price. Some painters charge by the hour, while others charge a flat fee for the entire task. The labor costs will depend on the experience and skill level of the painter, as well as the project's complexity.
Average Cost of Painting Services
With all these factors in mind, let's look at some average costs for painting services. Remember that these are just estimates and that the actual cost of your project may vary depending on your specific circumstances.
1. Interior Painting
The cost of interior paint can vary depending on the size of the room and the type of paint being used. On average, you can pay between $2 and $6 per square foot for interior painting services. This means a 1,500-square-foot room could cost between $3,000 and $9,000 to paint.
2. Exterior Painting
Exterior painting is typically more expensive than interior painting due to the additional preparation work required. On average, you can expect to pay between $3 and $7 per square foot for exterior painting services. This means a 2,000-square-foot house could cost between $6,000 and $14,000 to paint.
Image credit: coloradopainting.com
3. Commercial Painting
The cost of commercial painting will depend on the size and complexity of the project, as well as the location of the building. On average, you can expect to pay between $1 and $4 per square foot for commercial painting services. This means a 10,000-square-foot building could cost between $10,000 and $40,000 to paint.
Factors That Can Impact the Final Cost of Your Project
While the average costs we've discussed can give you a rough idea of what to expect, it's essential to remember that many factors can impact the final cost of your project. Here are some of the most critical considerations:
1. Type of Finish
Different types of finishes can impact the final cost of your project. Glossy finishes tend to be more expensive than matte finishes, for example.
Image credit: thesydneyartstore.com.au
2. Accessibility
If your project requires painting in hard-to-reach areas, such as high ceilings or awkward corners, this may increase the project's cost.
3. Timeline
If you need your project completed quickly, this may also impact the project's cost. Rush jobs may require additional labor or overtime, increasing the overall cost.
4. Additional Services
Finally, additional services such as wallpaper removal or trim painting may also impact the final cost of your project. Be sure to discuss any additional services you need with your painter upfront to avoid any surprises later.
Frequently Asked Questions on Professional Painters
a) What is a professional painter called?
A professional painter is often called a "painter" or a "professional painting contractor." They may also be referred to as a "decorative painter" if they specialize in decorative painting techniques such as faux finishes, murals, or trompe l'oeil.
Other specialized terms may depend on the type of painting they specialize in, such as "house painter" for exterior and interior house painting or "automotive painter" for painting cars or other vehicles.
b) What is the difference between a professional painter and a painter?
The main difference between a professional painter and a painter is their level of expertise and experience in their craft. A professional painter typically has years of experience in painting and has developed a higher level of skill and proficiency in their technique. They may have received formal training in art or painting and may be licensed or certified in their field.
On the other hand, a painter may enjoy painting as a hobby or side job and may have a different level of experience or training than a professional painter. They may be skilled in specific techniques or styles but may have a different level of expertise in all aspects of painting.
c) What is the qualification of a professional painter?
The qualifications required to become a professional painter can vary depending on the country and region where the painter is practicing. In most cases, a professional painter will have completed some form of formal education or apprenticeship program in painting or a related field.
In addition to formal education, professional painters will typically have extensive on-the-job training and experience. They should be proficient in various painting techniques, such as using different brushes, rollers, and sprayers. They should also have a solid understanding of color theory and be able to mix and match colors to create the desired effect.
d) Is it worth getting a professional painter?
Hiring a professional painter may be worth it if you value high-quality work and want to save time and effort. However, tackling the project alone may be more cost-effective if you enjoy DIY projects and have the time and skills to do the job.
e) What is the job description of a professional painter?
The job description of a professional painter typically involves preparing surfaces, choosing paints, applying paint, protecting surfaces, cleaning up, customer service, and safety. A professional painter's job is to transform a space by applying paint professionally and skillfully while ensuring that the job is completed safely and to the client's satisfaction.