Unlike oil paints, acrylic paints are quick-drying, easy to use, and simple to clean up, and there are various colors available. As a beginner at acrylic painting or a professional artist, purchasing the right acrylic paint for your paint job can be a daunting process as the market has different brands, color selections to pick from, and variations. And trying to go through these hundreds of choices to find the best acrylic paint can be a hectic process making your new hobby seem challenging to start.
To ease your shopping experience, we have listed our top acrylic paints giving each one a review with their advantages and disadvantages.
The best acrylic paint brand that we reviewed is Crafts 4 ALL. It has a vibrant color selection of up to 24 unique paint colors with a high pigment to produce impressive masterpieces. Our second-best choice, Liquitex BASICS, is a professional-grade paint with high-quality pigments compatible with all skill levels. However, we ranked it at number 2 because it is thin compared to other professional-grade acrylic paints. The third acrylic paint we selected is the Winsor & Newton Professional, which has a smooth texture and consistency, offering great coverage.
In this article, we have a detailed and unbiased review of the top 5 acrylic paints in the market right now and a detailed buyer's guide to help you choose the best paint for your artwork.
Best Acrylic Paints
| | | | |
| --- | --- | --- | --- |
| | | | |
| | | | |
| | | | |
| | | | |
| | | | |
1. Crafts 4 ALL Acrylic Paint Set
Sale
Crafts 4 All Acrylic Paint Set - 24-Pack of 12mL Art...
Vibrant - Our acrylic paints are uniquely crafted to bring out...
Versatile - This acrylic paint kit works for most mediums...
Safe - Made with a non-toxic formula, our acrylic paint sets for...
Quality Art Kits - This craft paint has a premium consistency...
Back to School Supplies - Prepare for a great year of learning...
For beginners' paint sets, this acrylic paint set has a broad, vibrant color selection you can use to create different paintings. Crafts 4 ALL Acrylic Paint Set packs a wide range of color selections of twenty-four unique paint colors, making it a one-stop shop for professional artists and casual painters. The vibrant colors have a high pigment, creating various colors that produce masterpieces to impress your teachers, judges, or coworkers.
Every acrylic paint in the package has excellent buttery consistency and viscosity with a high dry time. Unlike other acrylic paint brands, we used Crafts 4 All on a variety of surfaces, such as plastic, canvas, glass materials, card decorating, art foam, and paper. Furthermore, the acrylic paint brand set packs bonus accessories, which are three extra paintbrushes.
Image Source: dontwasteyourmoney.com
We also tried using these paints for dotting. Unfortunately, they're too thick for dotting, and we had to thin them with an acrylic medium since they don't thin well with water. Also, while these tubes are pretty small, they're perfect for small art projects.
2. Liquitex BASICS Acrylic Paint Set
Liquitex BASICS Acrylic Paint Set, 48 x 22ml (0.74-oz)...
WHY BASICS; Liquitex invented artists' acrylics back in 1955 and...
HIGHEST QUALITY PIGMENTS Basics uses the the same high quality...
VERSATILE Basics acrylic dries quickly and can be cleaned up with...
ADJUSTABLE Basics comes in a range of opacities, and can be...
SET INCLUDES Forty eight 22 milliliter (0.74 ounce) tubes; Colors...
The Liquitex Basics Acrylic Paint Set is one of the best acrylic paint and is an artist-quality set that packs 48 tubes, each measuring 22ml and works great for professionals and beginners. The smart packaging design is excellent as it can sit upright where the tube's bottom is the end where the paint comes out.
This line of acrylic paints can be used on any porous surface, and it is excellent for any professional artist on a budget since the paint is durable, UV resistant, and doesn't yellow over time. This means you won't need to apply one of the best varnish for acrylic paintings for added protection.
Image Source: artistmaterial.co.uk
The Basic body paint is thin compared to the same brand's heavy body acrylic paints, such as the Liquitex Professional grade. They also have great pigmentation, can be easily washed with water and soap, it is odorless, providing excellent coverage. Another bonus reason for these acrylic paints is that they can be used as watercolors.
We found this acrylic paint to be fast drying, which is great for anyone considering a more layered painting approach. Also, we used it with the best brushes for acrylic painting and noticed that they don't retain brushstrokes easily, which is also perfect for layered approaches.
On the downside, the Liquitex Basic tubes only carry 22ml of paint per tube, which wasn't enough for our large-scale art pieces. This could also be insufficient for professional artists working with large complex arts.
3. Winsor & Newton Professional Acrylic Color
Sale
Winsor & Newton Professional Acrylic Color, 200ml...
Our highest quality professional acrylic with unrivalled color...
Series: 1/Color Code: 644/Color Index: PW6
Permanence: AA/Opacity: Opaque
Includes a 6.75oz/200ml tube of Winsor & Newton Professional...
Conforms to ASTM D4236
When it comes to quality, Winsor $ Newton is one of the best acrylic paint brands in the market. This professional-grade acrylic paint set comes with ten vibrant 60ml tubes of solid-quality acrylic paints with brilliant color pigmentation. With a beautiful texture and consistency, this acrylic paint set from Winsor and Newton ensures your art quality looks professional.
Image Source: dickblick.com
Perfect for most surfaces, this set of acrylic paint is great to use with acrylic mediums and gels to ensure the painting texture stands out. In addition, when mixing the colors, we observed that the paint pigment does not break up or lose quality as it does with some of the cheaper paints, and therefore, this paint readily mixes without unevenness, making it easy to work with. We also noticed very little color shift as the paint dries too.
So if you are looking for affordable quality and prefer smooth application over visible brushstrokes, this set from Winsor & Newton is the best acrylic paint to work with.
However, Winsor $ Newton acrylic paints dry too fast, and the smooth texture may require you to apply multiple coats.
4. Chroma Atelier Interactive Acrylics
Chroma Atelier Interactive Acryl 80ml 7-Tubes
Atelier Interactive Acrylics allow the artist control over the...
Drying time can be extended and dry colors can be reactivated
Colors are smooth and buttery with a velvety satin finish
Exceptional pigment loading and lightfastness
Set of 7 colors in 80ml size tubes
Chroma Atelier Interactive Acrylics work best for artists who have experience with watercolors and want to switch to acrylics that do not fully give you the acrylics painting experience. This acrylic paint acts more like watercolors than acrylics, but we got paintings with almost the same results with a velvet satin finish. They don't form a skin over any canvas or paper, so we used water to wet the painting and control the spread.
Image Source: utrechtart.com
This acrylic paint does not dry quickly, which is an advantage as it helps blend easily without any sense of urgency. Chroma Atelier is recommended if you do a lot of blending but no glazing.
The main weakness of this set is it includes a number of paints that are not lightfast.
5. Sennelier Artist Acrylic Set
This acrylic set comes with strong colors that pop out when they dry and a slightly soft texture. Packed in ten tubes of 21 millimeters, Sennelier Abstract Acrylics Set has a high-quality pigment load that provides a saturated color that retains its stability, opacity, purity, and clarity over time. We found this acrylic paint to have a soft consistency and is smooth on canvas paper. It was also easy to mix, thanks to its smooth consistency.
Image Source: dickblick.com
The Sennelier acrylic paints provide a water-resistant, permanent, non-cracking, and non-yellow film. These properties make it an ideal choice for blending, mixing colors, and glazing while maintaining a luminous color.
While these paints dry a little fast, denying you the time to achieve perfect blends, we noticed the colors don't shift too much, which is another advantage.
What to Consider Before Buying the Best Acrylic Paints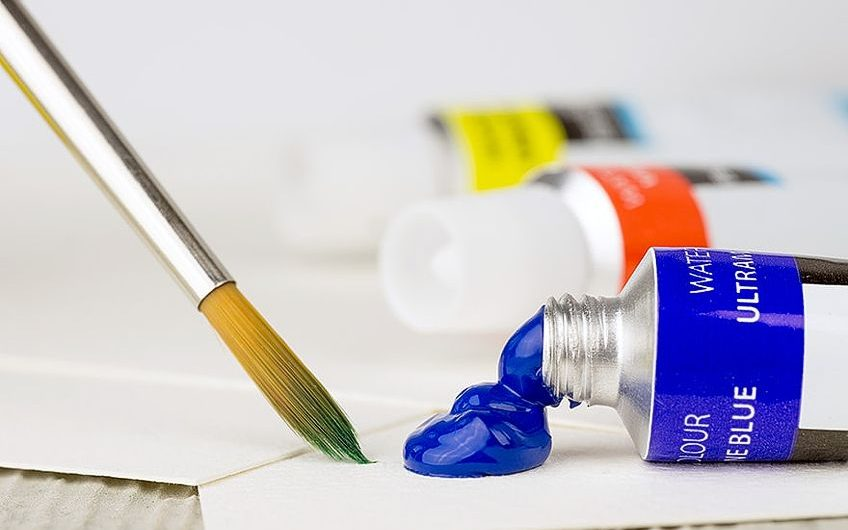 Image Source: artincontext.org
1. Quality
There are two quality grades; The artist's quality grade and the student's quality grade. The artists' quality is the professional paints coming in a broad range of colors, with a high permanence rating and high finely ground pigment concentration. On the other hand, the student grade paint has a small selection of colors and low pigment levels, and because of the fillers that come with it, the color strength has a possibility of being weak.
For a beginner or an individual on a budget, the student-grade acrylic paint sets can work fine, but you should upgrade to professional acrylic paints when you start producing artwork you want to sell or would like to keep for a long time. Another way to save your coins is to purchase student-grade acrylic paint for the earth colors that are almost as good and splurge in the intense colors. Other artists use the students' colors to paint under and the artists' quality to paint on top, saving money while producing outstanding results.
2. Color
Some colors are more expensive than others when it comes to artists' quality paints, but they are still cheaper than oil paints. The cost is higher because some pigments like the ones derived from cadmium, are not easy to obtain, making the price go as high as thrice as much, while the cheaper colors are mostly the earth colors. However, brands offer artists quality paint in more affordable options because they have substituted the synthetic pigments you can find in a product by looking for the word hue written after the pigment name.
The hue colors have a lower permanence and color intensity but work fine, according to some artists. Another option is fluorescent or iridescent paints, also known as specialty colors. They contain pigments that can be used either on their own or mixed with regular paint to create luminous effects.
3. Permanence Rating
The permanence of paint is the combination of the aging properties and lightfastness or can also be put trying to quantify the permanency, aging factor, and how lightfast the particular pigment is. Permanence ratings vary from color to color, but before you purchase, make sure you check individual color permanency from the manufacturer's website. Every manufacturer uses its permeance scale, and an example of a scale is the Winsor Newton scale, which is as follows:
AA being extremely permanent,

A being Permanent,

B being for moderately durable,

C for Fugitive.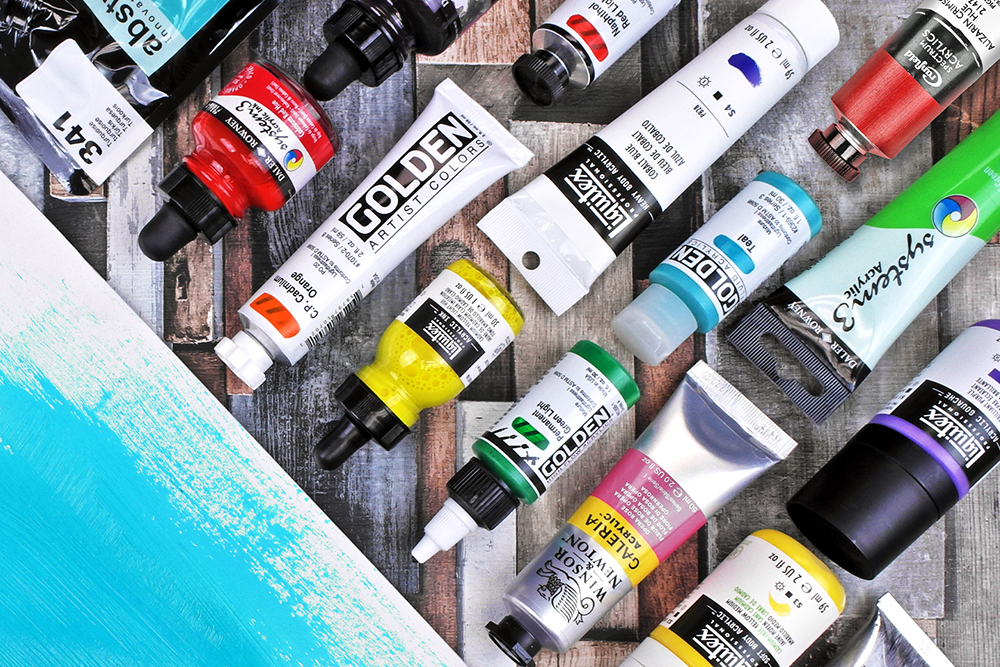 Image Source: artsupplies.co.uk
Most quality acrylics have high permeance ratings when compared to watercolors or oils. For professional artists, excellent permeance or lightfastness rating is an important consideration, but this factor can be ignorable for casual artists.
4. Viscosity/ Consistency
Viscosity is the thickness or consistency of acrylic paint. The heavy-body paint has a thick and buttery consistency that retains brushstrokes and facilitates easy blending and color mixing. Notably, the heavy body acrylics have a consistency similar to the oil paint consistency.
On the other hand, fluid acrylics have a thinner consistency maintaining the same pigment concentration, which works best for dry brushwork, watercolor techniques, staining, and detail work. You can also use acrylic mediums and mix them with regular paint to achieve an in-between consistency.
The type of consistency you pick is determined by the sting paint and your preference. For beginners, heavy-body acrylics are the best because you can use water or medium-body acrylic to thin them.
5. Drying Time
Most artists prefer quality acrylics because they dry quickly, but this can be an inconvenience if the quality acrylic paint dries on the brush before you finish. Besides, acrylic paints can be a hassle for someone looking to mix paint on the canvas to create blending effects as they dry quickly and need paint that stays wet for longer to achieve perfect blends.
However, you can extend your drying time while maintaining the permanence and versatility of acrylics by using a retarding medium or interactive acrylics, which are new quality acrylic paints with a retardant that slows drying time. Interactive acrylics are perfect for individuals looking to replicate oil paints with acrylic quality paints.
Frequently Asked Questions on Best Acrylic Paints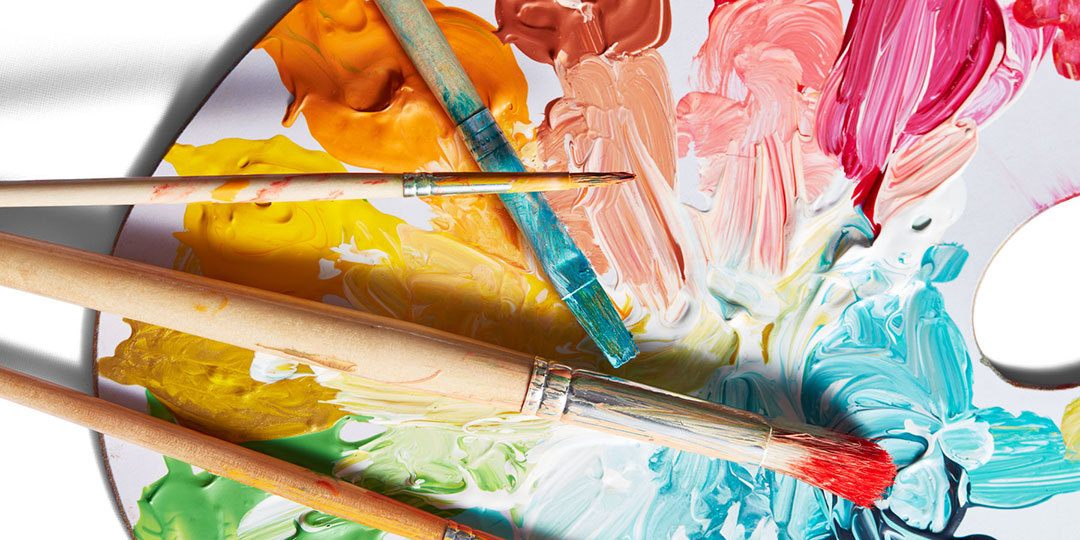 Image Source: thefrenchartshop.co.nz
1. What acrylic paint do professional artists use?
Professional artists use highly pigmented acrylic paints made from lightfast pigments and quality binders. Also, artists who sell their work are concerned with the longevity of the colors in the artwork, so they'll choose pigments that don't fade over time. Crafts 4 ALL and Liquitex are examples of the type of acrylic paint professional artists use.
2. What is the most significant difference between student grade and artist grade paints?
Artist-grade paints have a higher pigment concentration, excellent archival qualities, consistent blend, and a better acrylic polymer emulsion than student-grade paints. Student paints are ideal if you do acrylic painting as a hobby or as a decorative, but if you are acrylic painting a commercial piece, the artist-grade paints are better since they will produce vibrant results. Besides, artist-grade acrylic paints are easy to layer and blend and can last a lifetime with proper care.
3. What's the best acrylic paint for beginners?
According to our review, the best acrylic paint for beginners is the Liquitex Basics Acrylic Set, and you can read our review above to find out why it works best for beginners.
4. What does acrylic paint work best on?
According to Winsor and Newton, who is art supplies and acrylic paint producer, the general rule should be to avoid any surface that is too glossy or greasy. Additionally, any painter should avoid surfaces with too much texture, as they can tear up your brushes.
The commonly used surface for acrylic painting is a canvas surface because it produces professional-grade results. It is readily accessible and quite affordable, but the best acrylic paint can also work on various surfaces. The surfaces can include hardwood panels, acrylic paper, impermanent materials, mirrors, fabric, watercolor paper, and boards.
5. What acrylic paint is best for canvas?
Acrylic paints are one of the best paints to use for canvas painting ideas. A thick heavy-body acrylic paint works best on canvas as you use less as thin acrylic paints require an individual to use a lot more paint to achieve an opaque layer, and also, it can drip downwards in the event you are painting on an easel.
6. Can acrylic paint be used as body paint?
It would be best if you didn't use acrylics as body paint because some acrylic paints have toxic ingredients, even if they are labeled non-toxic. The paint keeps cracking, and you keep redoing it because human skin is flexible, and acrylic paints are not.
7. Can I use acrylic paints with other mediums?
Yes, acrylic paints can be mixed with other mediums, such as markers or oils. This is a great way to add texture and depth to your artwork. Ensure you allow each layer of paint to dry before adding another one to ensure the colors don't run together, creating a muddy mess. Also, some mediums may require different types of surfaces for them to adhere properly, so ensure you do extensive research beforehand. You can find new, exciting ways to integrate different elements into your work with some experimentation.
8. Can I dilute acrylic paints?
You can dilute acrylic paints by gradually adding water until you achieve the desired consistency. This makes the paints incredibly versatile and easy to work with by artists of all levels. However, note that adding excess water can cause the paint to thin out and lose its opacity. It is also important to note that acrylics dry quickly, and it's best to work in small batches, adding more water as needed.
9. Are acrylic paints permanent?
Acrylic paints are normally permanent when dried but can be susceptible to fading over time when exposed to excessive sunlight or moisture. Also, they maintain their color intensity when dry, making them great for paintings that will not be exposed to excessive moisture or light. Additionally, you can use a fixative spray on your complete artwork to help protect the colors from fading. With proper care and attention, your acrylic paintings can last for years!
Final Take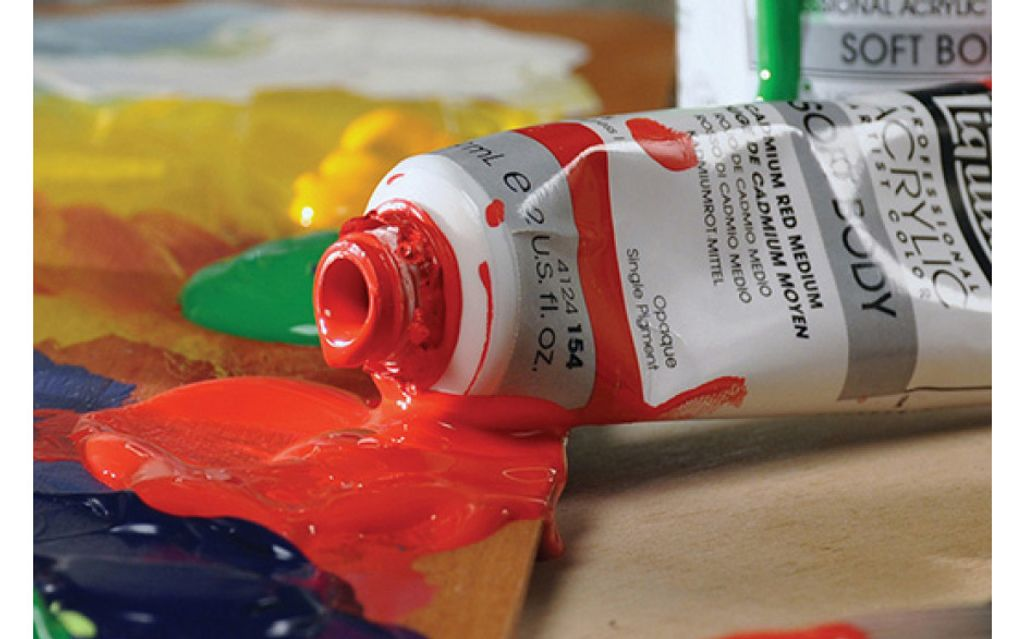 Image Source: premierart.com.my
Although there are numerous acrylic paint sets to choose from, your choice entirely depends on your creative process. Choosing the best acrylic paint set may also depend on your budget and style.
With art, finding the balance between the existing art style and the creative process you want to learn always helps. Working with acrylic paints can be quite rewarding for artists working on abstracts or looking to branch out creatively.