Home security systems are essential to a modern home regarding security and protection. They have various components, including cameras, motion sensors, entry sensors, glass break sensors, sirens, panic buttons, key fobs, keypads, base stations, and smoke and Carbon Dioxide detectors. The system can be wired or wireless. Installing home security systems can be quite complex and if you are doing this for the first time, you may need to engage a professional.
While the majority of people still prefer the traditional home security system that is wired and installed by professionals, the other majority are fast adopting DIY home security systems that are easier to install and flexible. Here is how the two system installations compare.
Professional vs. DIY Home Security System Installations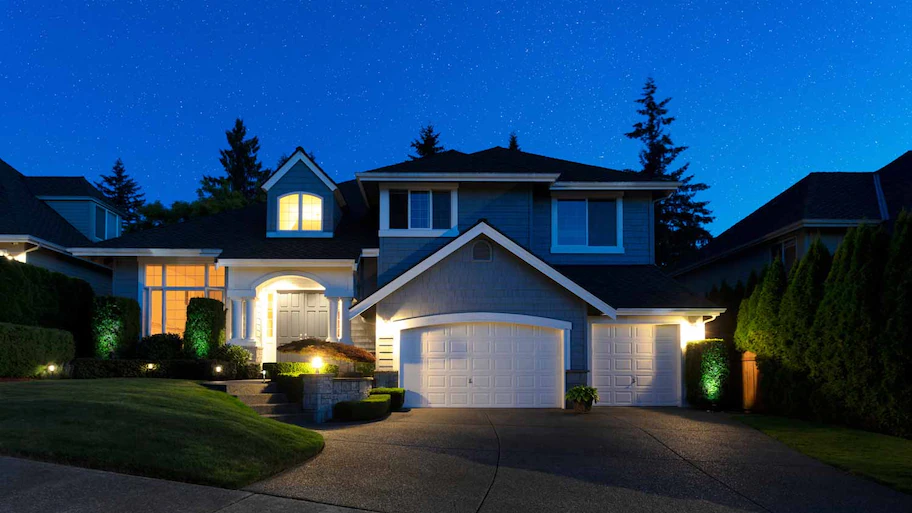 Image Credits: Angi.com
When you want to buy a home security system, you will realize that many companies often use DIY and professional installation. Some of these home security companies give you professionals to install the security kits. In contrast, others may let you use a customized device that you will set up and install yourself. Other companies give a combination of both. 
In general, professional systems have larger predetermined kits that require professional installation. They may also involve contracts or payment plans. The DIY systems, however, allow the user to customize their system as well as the monitoring subscription. Here is an in-depth comparison between professional and DIY home security systems installation. 
Professional Installation of Home Security Systems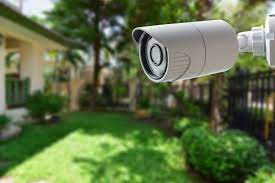 Image Credits: Relytechnology.com
A professional installation is done and managed by a certified professional who follows industry standards. Home security systems that are installed professionally give you the assurance that it is correctly installed and working according to industry regulations. This is the best installation for people who lack time, expertise, and energy. The benefits of professional installation include the following:
1. Expertise
Professional installation involves an expertwho will set up your security cameras, motion detectors, sensors, and any other required equipment. They will help you avoid creating blind spots, which may leave your home vulnerable. The expert will conduct a security assessment, troubleshoot equipment issues, walk you through your system, and allow you to ask questions.
2. Fast
You can get a same-day installation of your security system. This means you can start using your security system the same day you purchase it.
3. Wiring
A wired security system requires more work to set up than a wireless one.A professional expert will help you drill holes in your walls and handle electrical alarm systems. 
4. Customization of Large Spaces
A professional can correctly map out your space to ensureall areas are well-covered. This is more applicable in larger homes that have multiple floors and need interconnected components. 
5. Continuous Monitoring  
Most companies that offer professional installation provide a 24/7 monitoring service. This service includes a 24-hour response if an alarm goes off in your home. 
6. Integration With the Existing System
Professional experts will help you integrate your home security system with your existing devices, like smart smoke and carbon dioxide detectors. 
Drawbacks of Professional Home Security Installation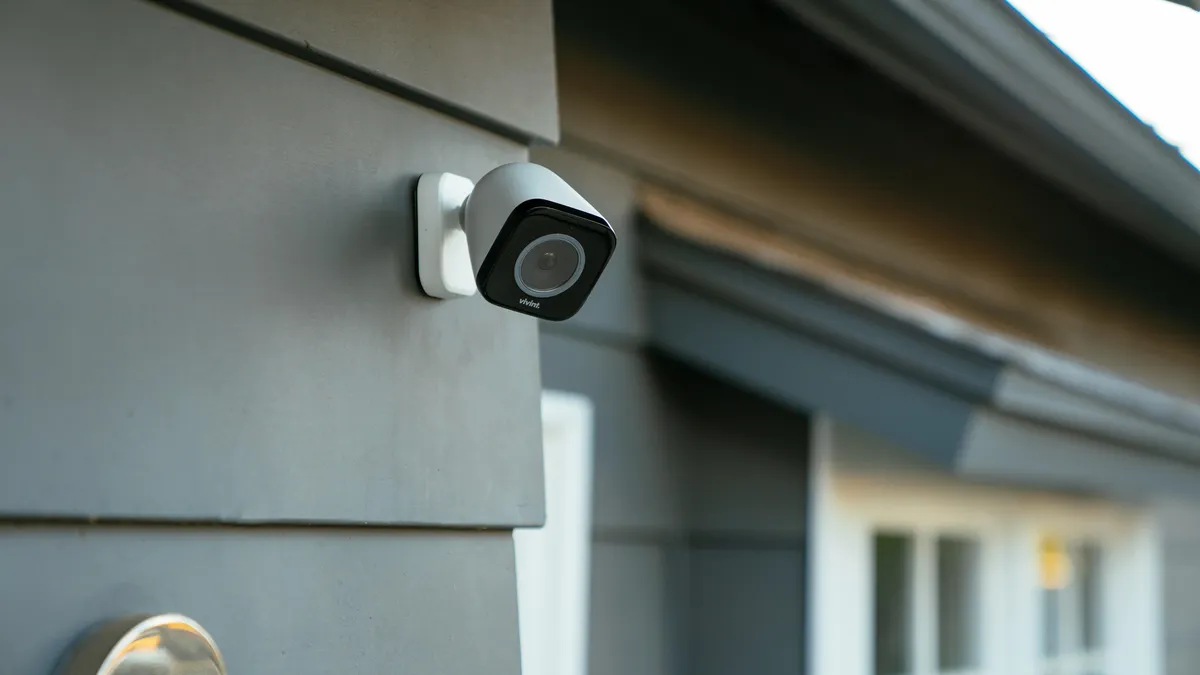 Image Credits: Cnet.com
The drawbacks of professional installation include the following:
1. Costly  
Professionally installed systems are way costlier than DIY systems. The installation cost may range from $99 to $199, which is on the higher side if you factor in the equipment cost and monthly monitoring fee. 
2. Non-transferable
Most professionally installed systems are designed to fit in their home and may be hard to take with you if you move houses.
3. Requires Contracts  
Some companies may require you to sign lengthy contracts and monitoring plans. These contracts may span for a length of one year to three years. 
4. Scheduling Conflicts  
You will need to change your schedule to align with the availability of the installation professional. They may not be available at the time that is best for you. 
DIY Installation of Home Security Systems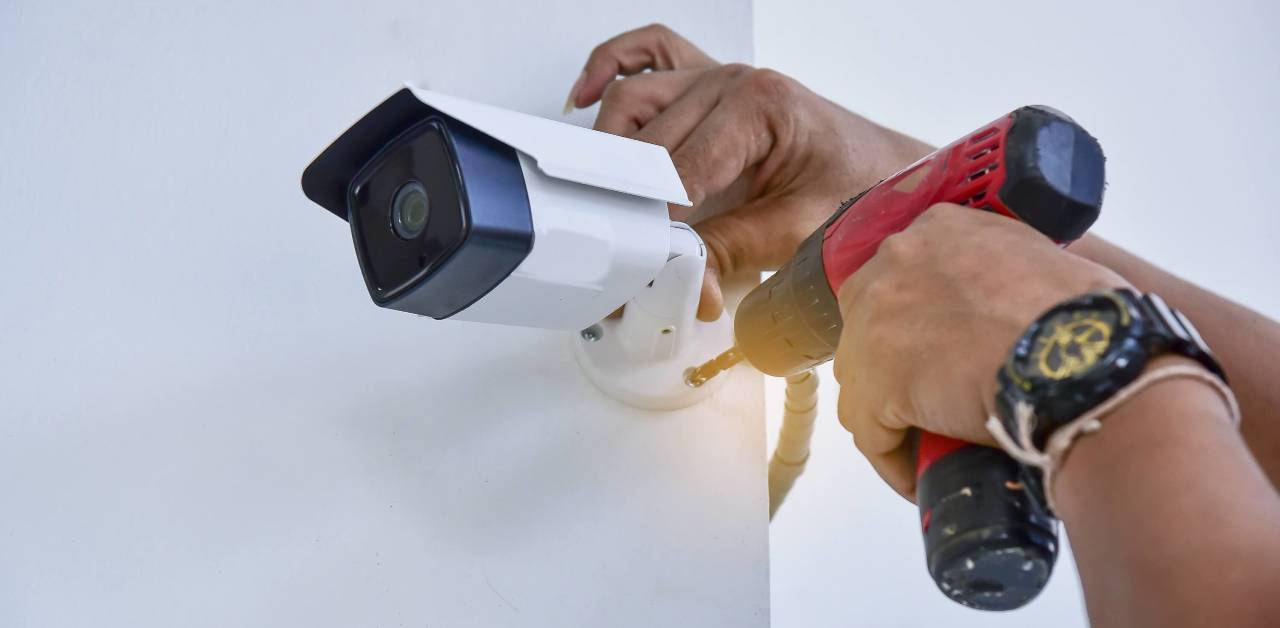 Image Credits: Securitypicks.com
DIY home security system installation is best for tech-savvy and handy people. 
 They also help people avoid costly installation fees and the inconvenience of working around someone else's schedule. DIY allows you to build and customize your kit before purchasing it. You can do this through the company's website, or a salesperson can guide you over the phone. 
Using a DIY home security system has the following benefits:
1. Lower Costs
Since no professionals are involved, the DIY installation is much cheaper than the professional installation.
2. No Contracts
Companies that offer DIY home security systems allow you to operate your system on a monthly basis instead of a long-term contract.
3. Done on Your Schedule
Since you install this system yourself, you will do it when you have time and will not need to wait for someone to come at their convenience.
5. Ease of Transfer
DIY systems are easier to transfer when moving from one home to another. The DIY system best fits you if you move a lot or are in a rented house. 
6. Ability to Upscale  
With the DIY system, you can start small and add more equipment and components as your needs increase. You could opt for this system if you are unsure what kind of system you want. 
A Guide on How to Choose a Home Security System Installation Professional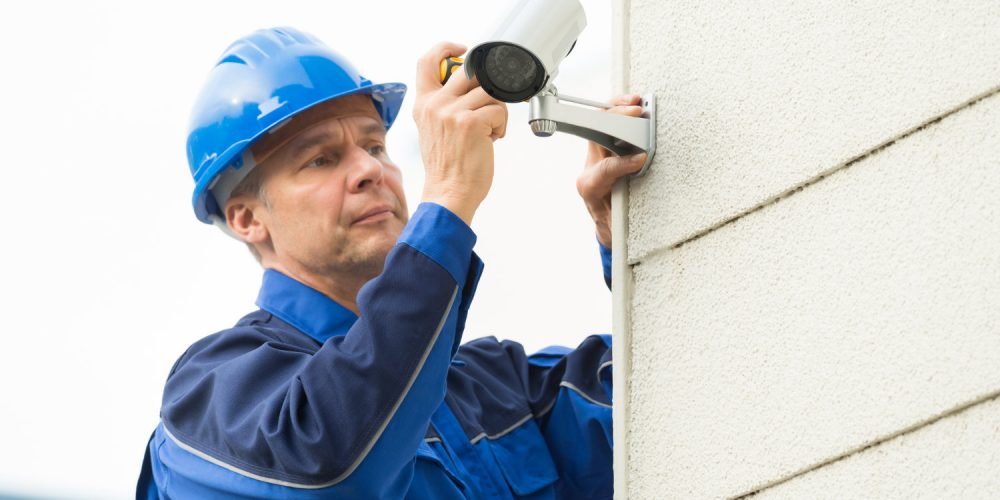 Image Credits: Electronichouse.com
Choosing the best home security system installation professional requires you to do proper due diligence. You will depend on these systems when you are under attack. Therefore, they should not fail you in your time of need. Some of the things to consider in an installation professional include:
1. Cost
There are many facets of the cost to consider when contracting an installation professional. This includes installation fees, activation fees, equipment costs, and monitoring costs. These costs vary from one security system provider to another. And since they give you the installation professional to carry out the installation, it will add to the final cost of the system.
2. Contract Requirements
Different installation professionals require you to sign contracts that vary in length. Some contracts may require a three-year commitment plan, while others are short term and others do not require a contract at all. Check their contract terms and choose an installation professional that will fit into your plan.
3. Monitoring Options
Professional home system installers offer round-the-clock monitoring of your home. Security experts are alerted when an alarm is triggered. Choose an installation professional offering this service so that you can be assured that help is at hand whenever you need it.
4. Integration With Smart Devices
Choose a home security installation professional with the technical know-how to integrate your security system with your existing devices. These devices include Google Assistant, Nest thermostat, Amazon Alexa, etc.
5. Type of Equipment
Consider the type of equipment that your security installation professional offers. Some let you lease the equipment, while others only sell them. Other providers can give you the option to choose between the two. Consider whether your equipment is wired or not. You need a wireless system if you plan to move or have pets or small children who might accidentally temper with the equipment.
9 Home Installations to Protect Your Family and Property
There are multiple ways to keep you, your family, and your property safe. It also doesn't matter if you have a big or a small budget; many options and variations are available to suit your needs. 
Whether you want to install gun safes or something simpler like a few lights to eliminate dark spots.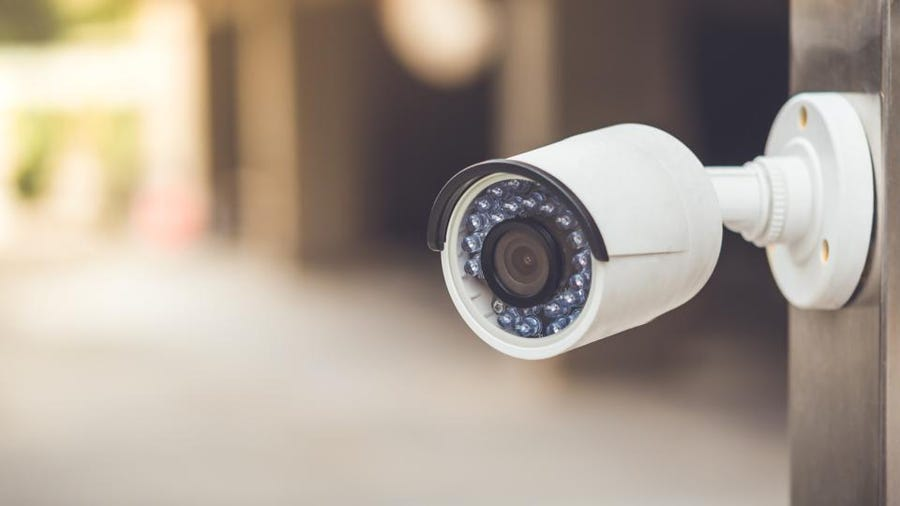 Image Credits: Forbes.com
1. Burglar Alarm
A burglar alarm is one of the easiest and most affordable ways to protect your home against intruders. They are easy to arm and provide enough warning to alert you if someone is in your home.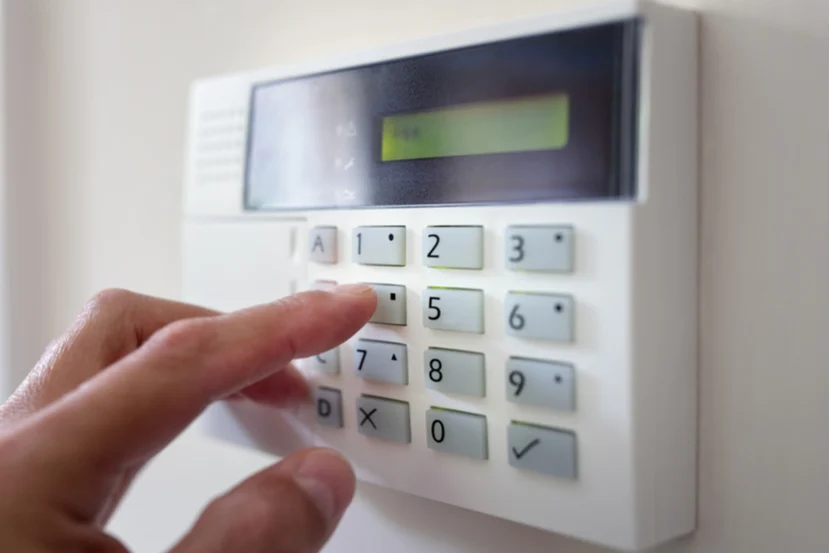 Image source: Confused.com
Many can also be linked to a security company or the police, meaning they will be automatically called to your home if you don't turn the alarm off yourself. 
2. Automatic Lights
Automatic lights are one of the best ways to eliminate dark parts of your garden, back door, and driveway. They are triggered by movement, meaning you will immediately know if there is someone, or something, outside. 
They may be basic, but any possible intruder will be instantly spooked if they think they are hidden and then get lit up for you to see.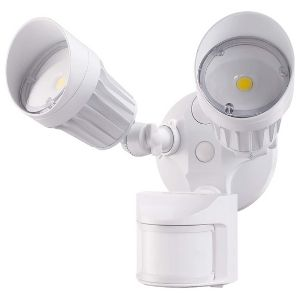 Image Credits: Safewise.com
3. Doorbell Camera
A doorbell camera is a great way to always know who is at your door without opening it or even being there. Many of these cameras work over the internet, sending a notification and camera feed to your phone a few seconds after it is rung. 
A Ring doorbell camera has emerged as a leader in the doorbell camera field, offering users a very affordable and effective solution.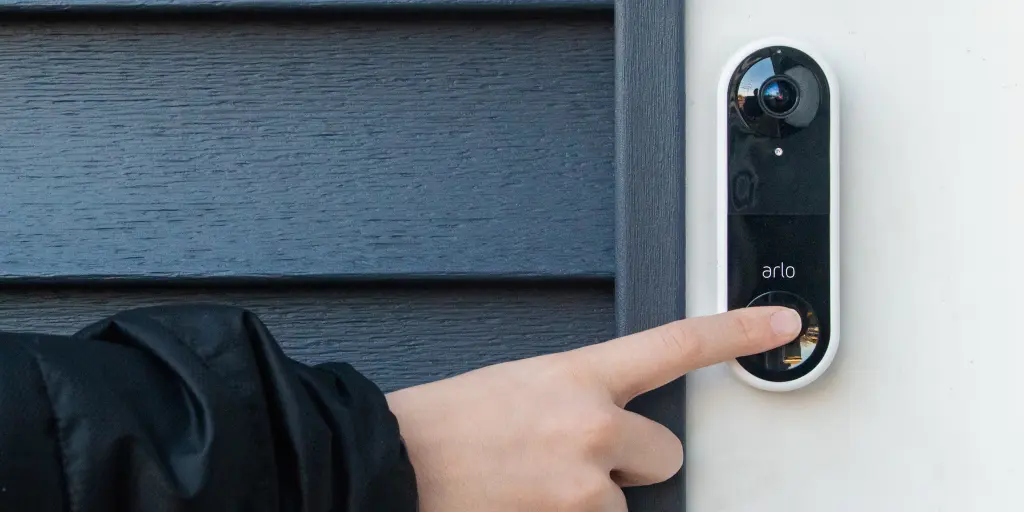 Image source: nytimes.com
4. Smoke Detector
A fire can start from the smallest problem; a miswired plug, a blown lightbulb, or a blanket being too close to a heater or fire. A smoke detector quickly picks up any small amount of smoke and is more than loud enough to wake you or alert those around your house.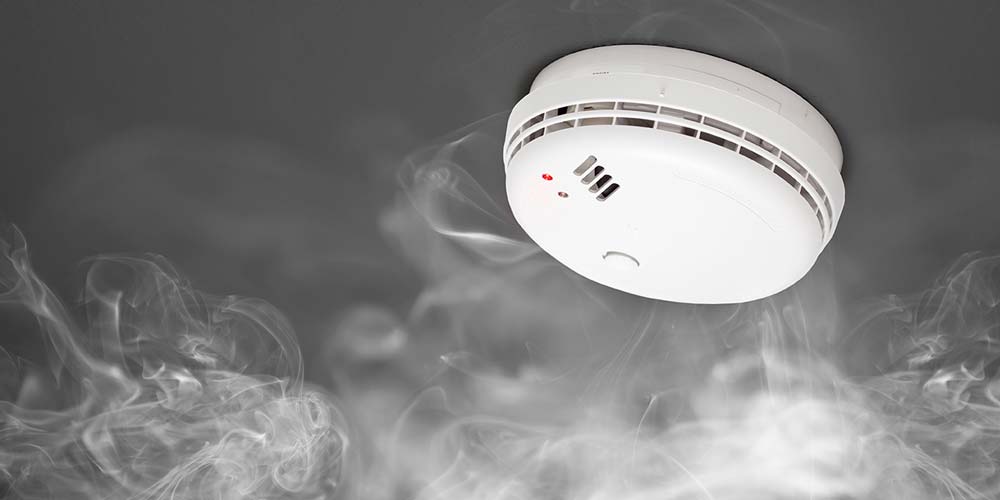 Image source: solutionsunlimited.co.ke
5. Deadbolt Door Locks
Never underestimate the power of the humble lock. A deadbolt may not be impenetrable, but it offers enough resistance to either make an intruder give up or give you enough time to call the police.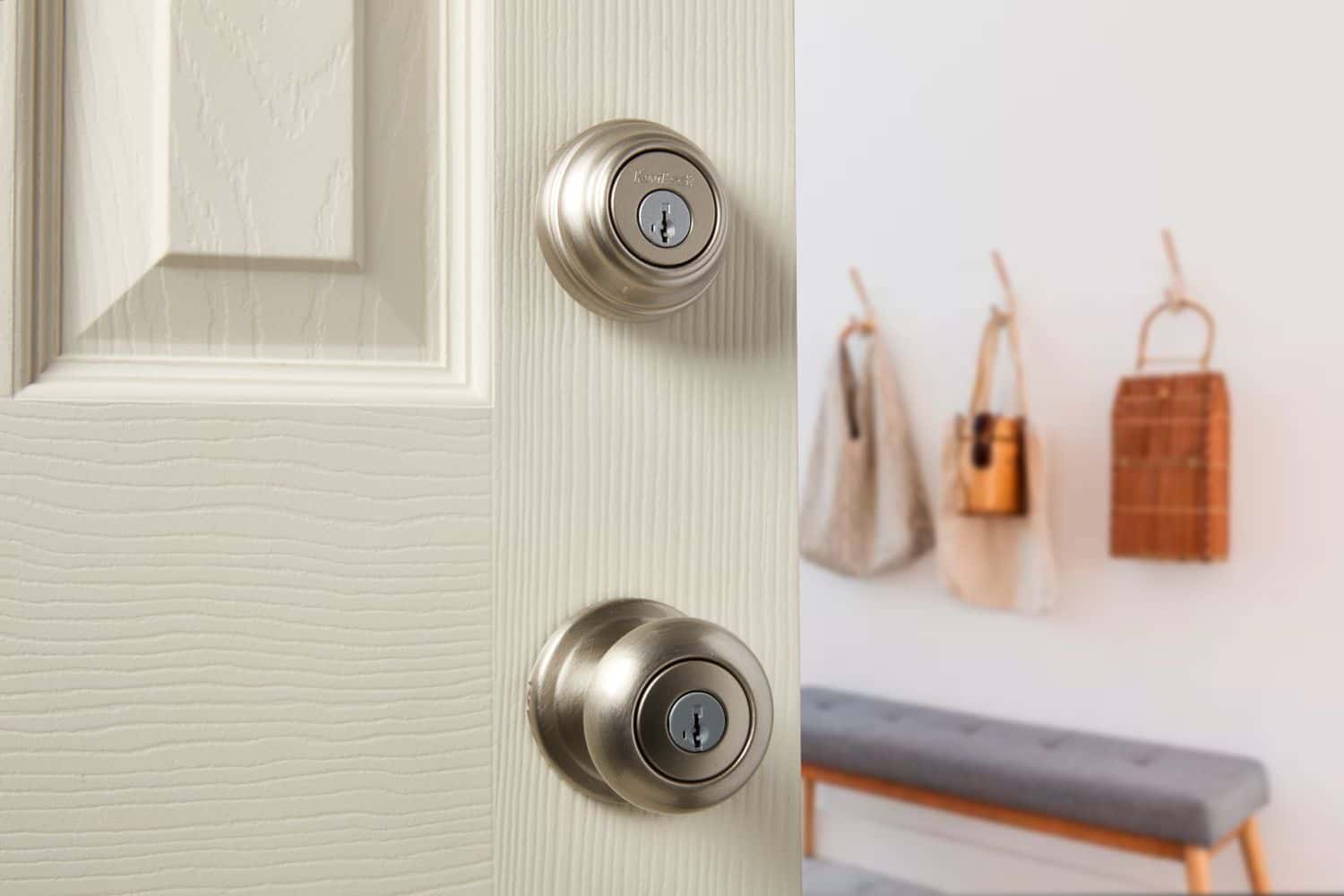 Image source: Thespruce.com
If you don't want to install deadbolts, door chain locks are the next best thing to do. They are near impossible to pick, and once again, they give you enough time to react to a situation. If you don't have a door camera, you can still see who is outside without fully opening the door. 
6. Window Film
An underrated protection method that everyone should be using is protective window film. Many car windows and windshields already come standard with window film for a good reason, too. 
It stops windows and sliding doors from shattering, and the protective film makes it much harder to break and subsequently break through the glass. 

Image source: windowfilm.co.uk
7. Automatic Garage Door Opener
Home intruders and thieves almost always choose opportunities over using force; an unlocked car door or an open window. Another soft target is when you are getting in and out of your car and opening and closing your garage door. 
An automatic garage door allows you to stay in your car and therefore makes it much easier for you to drive away if something is wrong.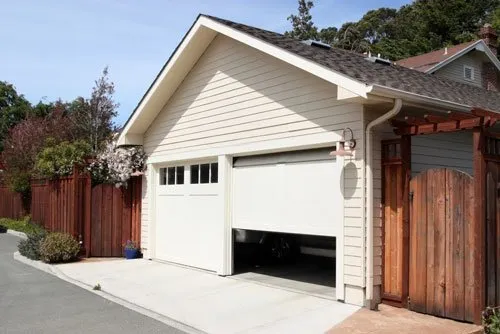 Image Credits: Edgemontgaragedoor.com
8. Home Automation 
Home automation is one of the best and easiest ways to protect your home while using the least effort. You can connect your security system, smoke detectors, cameras, and lights to your smart home device. 
You can then use an app to control everything from your phone; you can turn lights on and off, view your cameras, and even lock and unlock certain doors. 
9. Garden Security
While not technically "installations," there are two main things you can do in your garden to help deter intruders. The first is to have gravel around your fence and doorways. No matter how careful you are, you can't walk through gravel quietly; therefore, you will be alerted to intruders.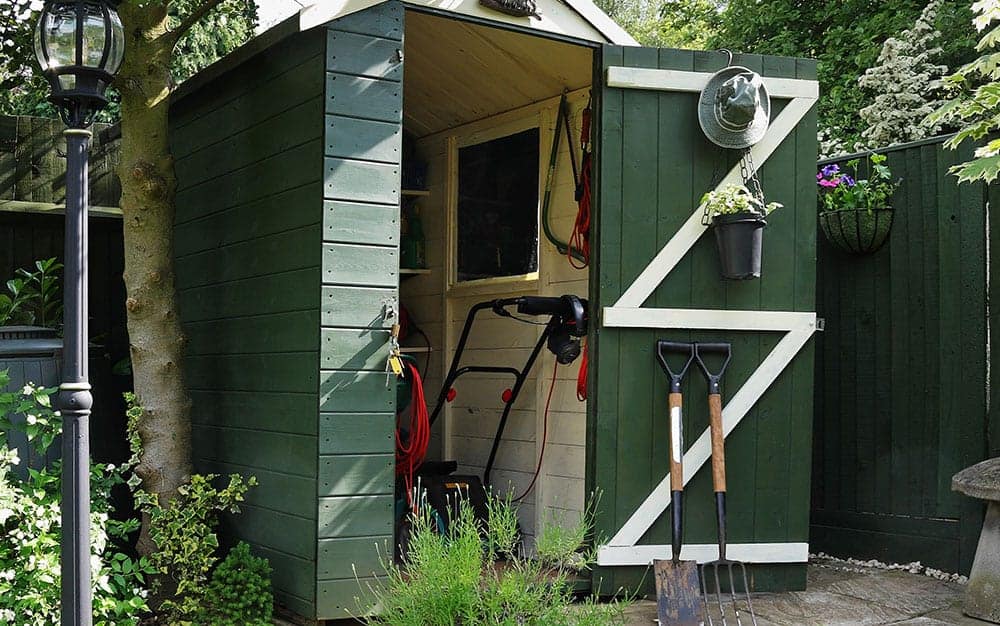 Image source: daviddomoney.com
Another thing you can do is plant bushes or trees that have thorns. This is a cheap and effective way to add a layer of security to your fences and hurt any intruder. 
Frequently Asked Questions About Home Security System Installations
Image Credits: Cnet.com
1. What is the cost of installing a home security system?
A home should be a place where you feel secure at all times, and one way to ensure this is to install a new home security system. On average, a home security system costs around $700, though it can cost anywhere between $280 and $2,000. That said, you will also need to consider additional costs like equipment, extra features, professional installation fees, and ongoing surveillance fees. 
Different types of home security systems come with different costs. Wireless home security systems cost between $200 and $2,000, depending on how many cameras you install. Although the initial cost may be less, the monthly fees push the cost upwards.
Installing wired home security systems costs between $800 and $1600. This cost includes a professional installation, which involves cutting through walls to place the panels and sensors. But these systems are harder to hack, so they are worth every cent. 
If you contract a professional security company to monitor your home security system, you will spend $10 to $70 per month. If you opt for stand-alone cameras or sensors, you can buy them for $80 to $200, and you will need to monitor them yourself. 
Depending on materials, labor, activation fees, monthly fees, and permits, the costs of a home security system may go up or down. For example, if your security company does not offer free installation service, you may need to pay an additional $120 to $600, depending on the equipment needed. If your security system needs an activation fee, you may up to $230 additional cost. 
Monthly fees are applicable to monitored home security systems. This fee depends on the type of monitoring being applied. Landline monitoring may cost $20 to $30 per month, while cellular monitoring may cost $10 to $65 per month. 
If you live in a place where an alarm permit is needed, it can cost between $25 and $100 and may include an annual fee. If you are using a wired system, you may need an electrical permit which may cost between $10 and $500.
Other additional costs may include video surveillance monitoring, which costs $40 to $400 for the surveillance equipment. If your system does not have duress signals which protect you if you are at home during a break-in, you can expect to spend $20 to $150 
2. How can I set up a home security system?
Follow these steps to install a home security system.
1. Choose the right location
To install a wireless home security panel, select a place close to a power source near your entry door. Some blind spots to avoid when placing the sensors include behind large furniture, garages and attics, stairs, and across from doors. You will need to hammer a small nail on the wall to install the panels. If your wall cannot be hammered, you can use a double-sided adhesive to hold the panels in place.
2. install sensors and detectors
Sensors are very important to your home security and must be placed in a clear line of sight. Your security system will include door sensors, window alarm sensors, and sometimes, motion detectors. 
In most cases, the sensors come with their own adhesive that you can peel and stick, allowing you to move them as needed. You can also use screws because they are reusable. These sensors work best if you install them on a flat surface. Pay attention to the sensor labels so that you don't put the magnet on the wrong of the main sensor. If you are mounting your sensor on the door, leave enough room for the door to move freely.
3. Test your security system
Test your security system to ensure it is installed and working correctly. Most security systems manuals come with instructions for testing the system after installation. Follow these instructions, and if you encounter an issue, you can contact a professional to help you rectify the problem.  
3. Can I install a home security system myself?
Installing a fully monitored security system yourself without needing a professional is possible. This can take as little as 15 minutes, and you spend hundreds of dollars less than installing a traditional home security system. And because these systems are not permanently wired into your house, they are the best choice if you rent a house or want to take them when you move. 
Choose a home security system that can monitor your home's entry points, like windows and doors. Ensure that it can also monitor the inside and sound an alarm and alert the authority if it goes off when not at home. However, before you plunge into the DIY space, consider the following factors:
The price of the DIY security system
Ensure that the equipment is complete
The type of monitoring your system has
Integration with Smart Home System
4. Do home security systems use a lot of electricity?
Running a security system requires minimal electricity. On average, a household will consume $0.37 kWh per week. A burglar alarm that is always on will consume about 0.168 kWh per day. This will result in an annual cost of around $22.7, which is quite affordable. 
CCTV cameras cost about 2 to 15 kWh. If a household consumes an average of 10 kWh, a camera will consume 0.24 kWh per day. Annually, this will accumulate to around 87.6 kWh, which translates to 32kWh per year. 
Featured Image Credits: Angi.com