A recliner is not a must-have but is certainly one of the best additions during your living room remodel. However, recliners come at a cost and have to meet the comfort demands of a sitter. Due to these factors, it is good to know the best time to buy a recliner to get a comfortable seat at a comfortable price.
Here are some of the best times to consider getting a recliner.
Best Time to Buy a Recliner
1) Beginning or End-of-Season Sales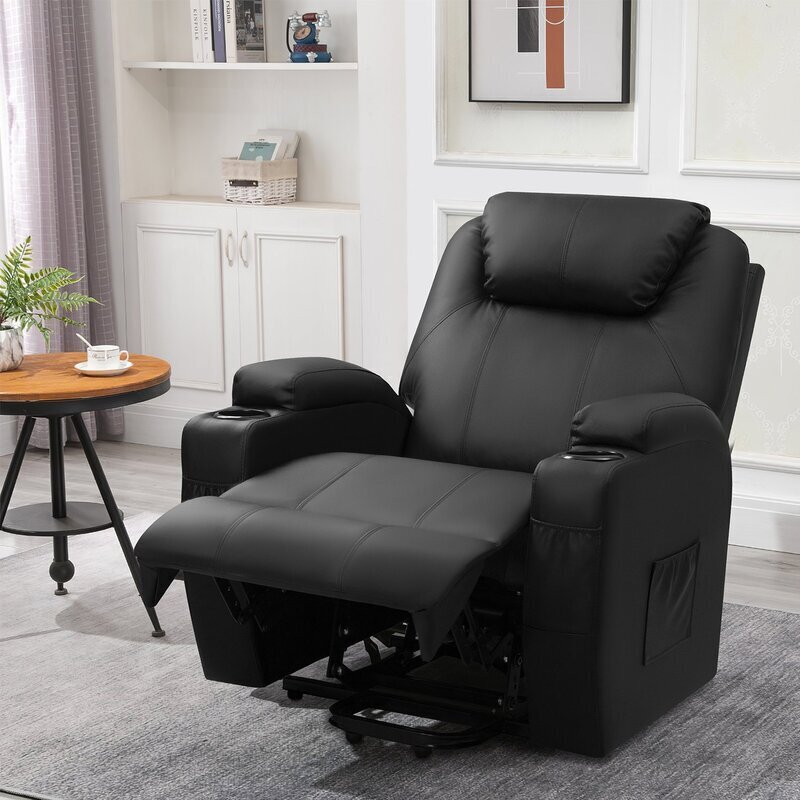 Image Source: foter.com
During or before a holiday season, you will find most furniture stores offering sales on indoor and outdoor furniture. The most common pre-season sales are Christmas sales, where you can get end-year sales of all kinds. The Easter season comes with many offers, and stores in the furniture industry are taking every holiday chance to promote their new outdoor furniture up for grabs.
Other holidays to watch out for include labor day, memorial day, thanksgiving, presidents day, and more holidays.
2) Black Friday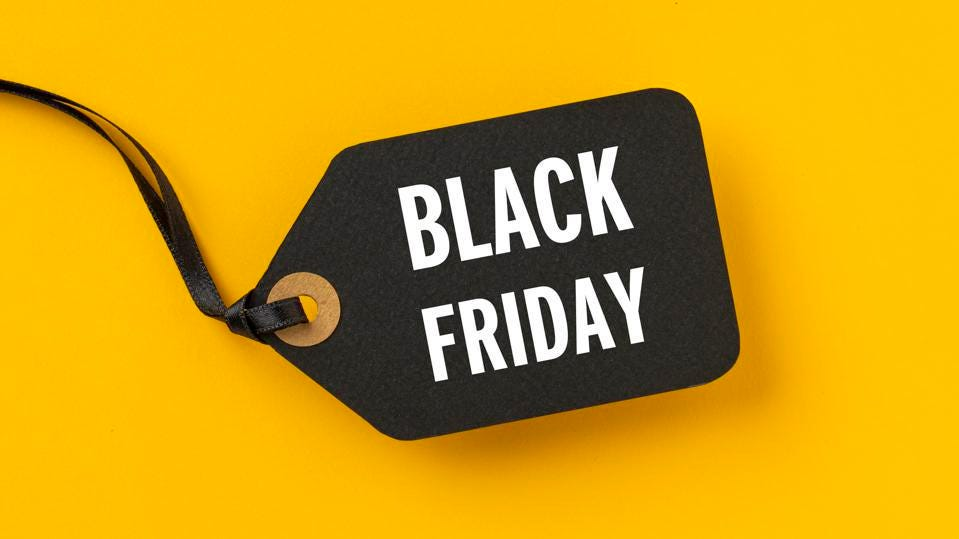 Image Source: digitaloasis.com
Black Friday has become infamous for crazy deals by most stores and is normally one of the best times to buy furniture like recliner chairs. Black Friday needs a bit of luck, and you should not entirely rely on the season to get your furniture. The chances of getting a perfect recliner chair are reduced as what you get depends on what is on offer.
All in all, Black Friday is a buying season worth trying.
3) Winter Months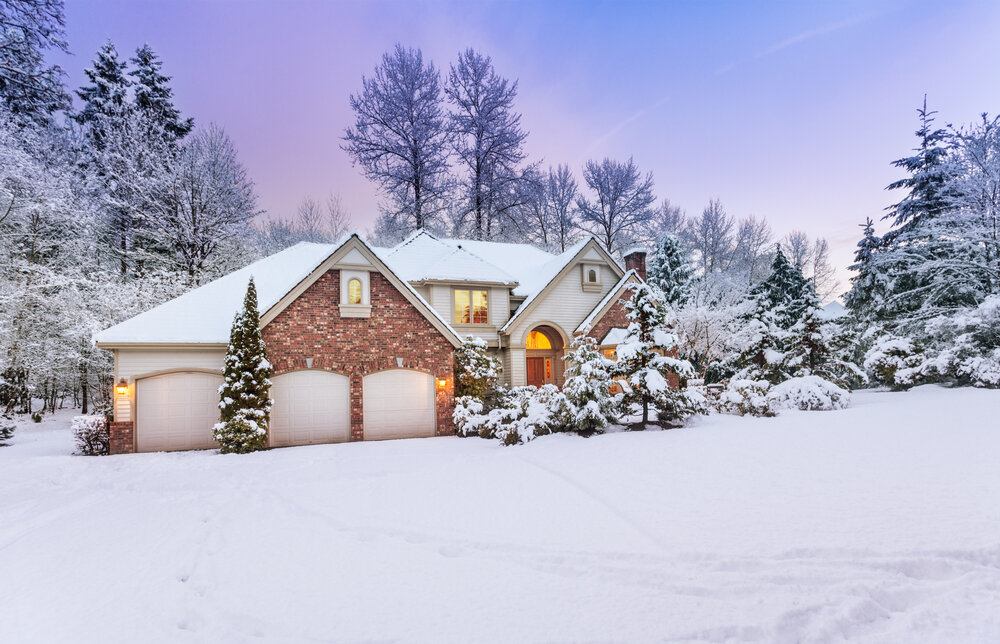 Image Source: bhhsgoldenproperties.com
You get the best deals in late winter, especially for outdoor furniture. The significant discounts are due to the reduced purchases as no one uses the furniture outdoors.
Winter and summer months have their dynamics on how stores make their sales. For instance, since most people realize that the best time to buy furniture is during the "low season", the demand for summer furniture is starting to rise during winter. This flips the market, and you might find stores with offers during the late summer months.
4) Clearance Sales
Many retailers have periods when they need to clear their inventory and bring new styles and furniture to their shops. This leads to clearance sales that often come with discounted prices. Watch out for such opportunities to get great deals and deep discounts on recliner chairs.
5) New Baby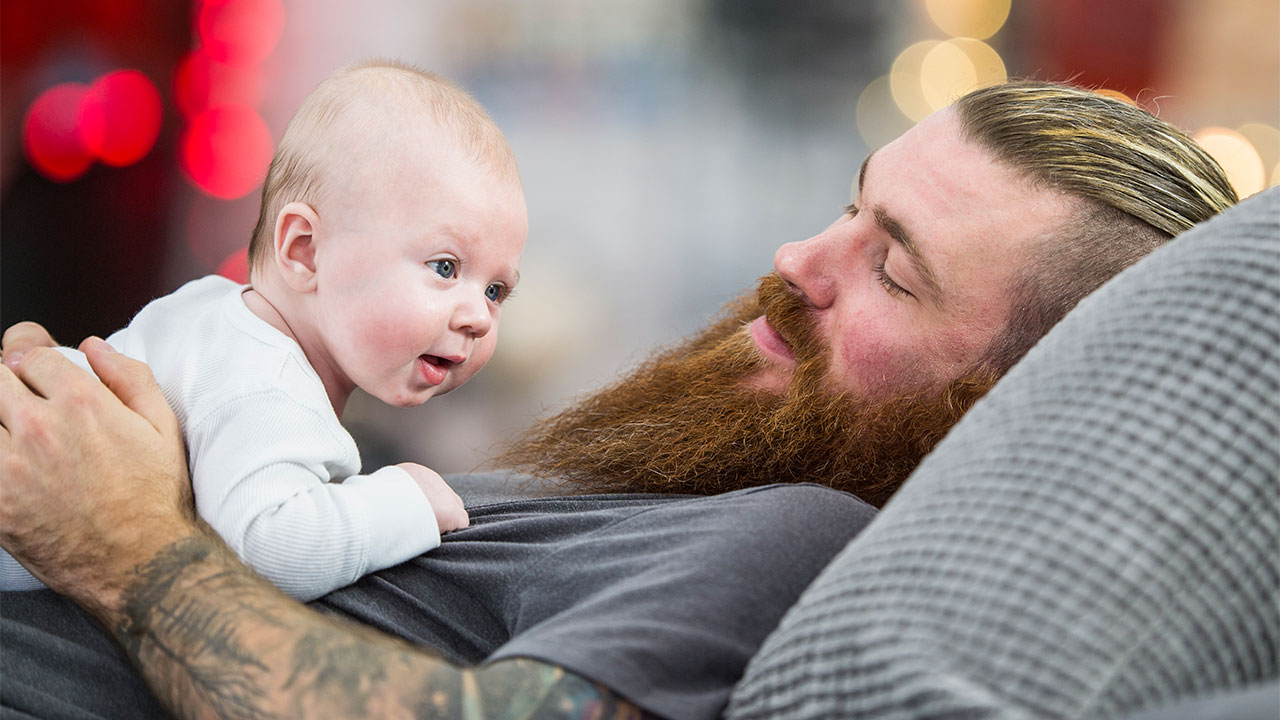 Image Source: raisingchildren.net.au
When expecting, or even after, getting a newborn, the recliner is handy for comfort during maternity. The few months leading to delivery are often accompanied by exhaustion and many body changes that call for maximum comfort.
After delivery, recliners make it easier to babysit, breastfeed and hold the baby. Both you and the baby can fall asleep comfortably on the recliner.
6) Senior Member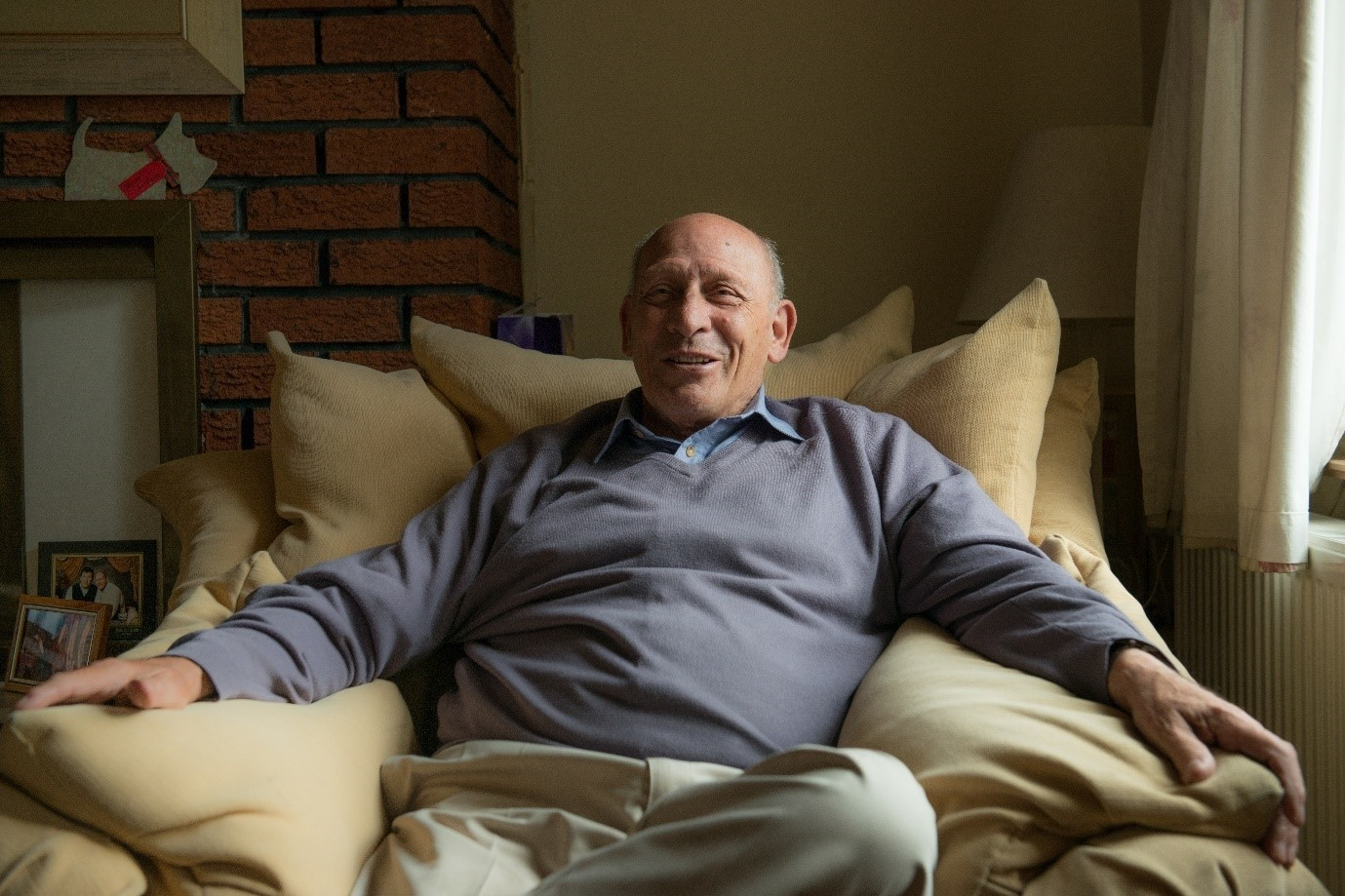 Image Source: thisisrevival.org.uk
The best time to buy furniture does not depend on the year's seasons but on who is using the recliner. For instance, if you have a senior member of the family, the recliner might be good for relieving back pain because it offers them maximum comfort and varied sitting positions. Sitting in one position all day is never a good idea for an oldie.
Standard recliners work fine, but custom furniture often has more sentimental value.
7) Demanding Job
If you have a physically demanding job, a recliner is one reason you will look forward to returning home every day. These seats offer maximum comfort to the body compared to the seats we use in living rooms.
Things to Consider Before Buying a Recliner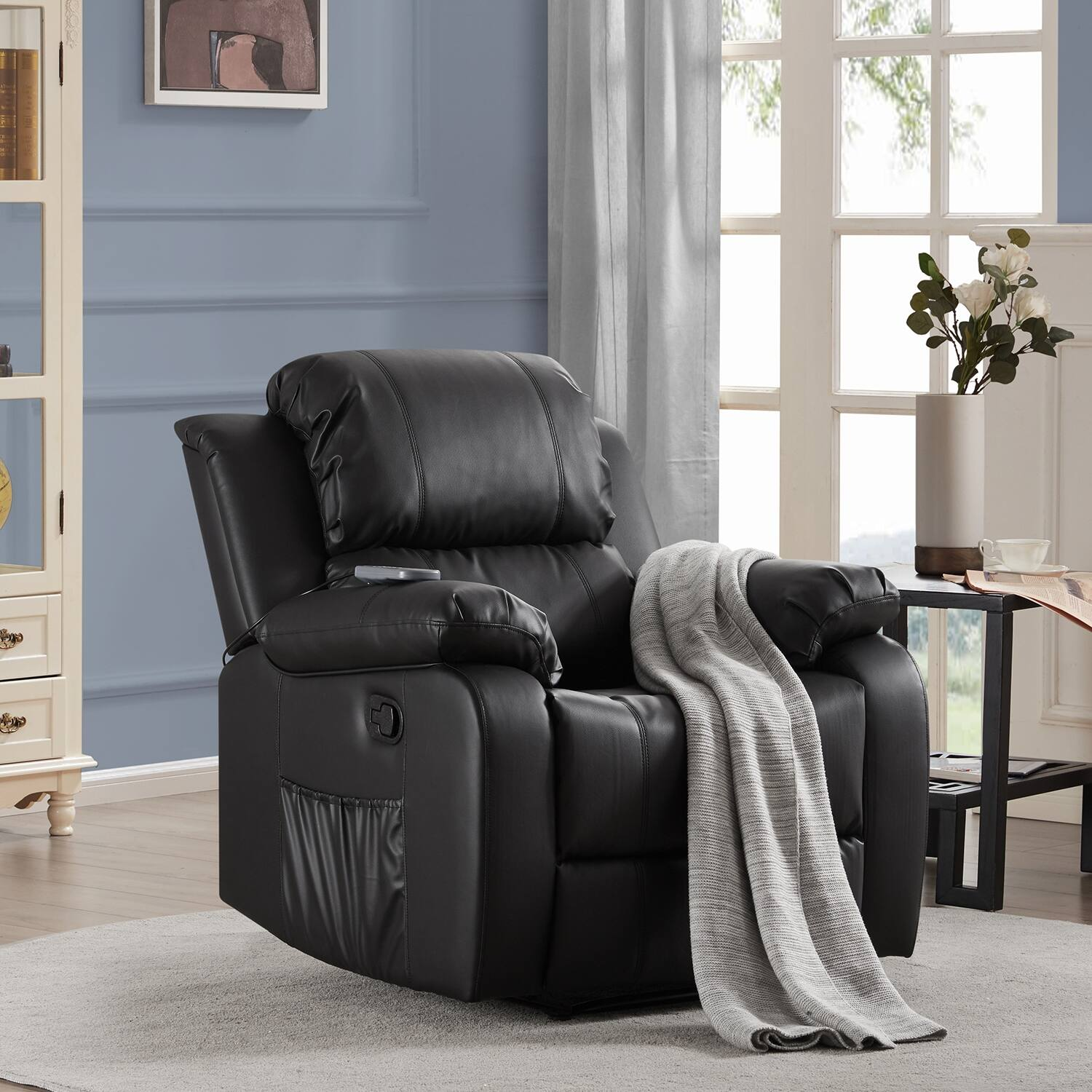 Image Source: overstock.com
To get the best recliner for you, there are some considerations you need to have to that effect.
a) Size
The size of the recliner you are getting will determine how much you are paying for it and where you will place it in the house. Most recliners are standard-sized but tend to be larger than a regular sofa.
b) Type
There are many types of recliners to choose from when making a purchase. Here are some options to look at;
Wall Hugger– A wall hugger recliner is a great choice when you have limited space to work within the house. When fully reclined, the seat only needs about half a foot from the wall.
Push-Back Recliners– A push-back recliner requires no power button or lever to recline. All the sitter has to push the seat with their back, and it will recline.
Rocker Recliners– Also known as the glider, the rocker recliner has rocking motion capabilities when upright or reclined. Rocker recliners are great for soothing kids or lulling oneself to sleep.
Power lift recliner– A power-lift recliner is fully motorized and is great for people with mobility issues. The seat can help you stand up by pushing you from the seat. Power-lift recliners are quite costly, though.
Swivel Recliners– Swivel recliners have a 360-degree rotation like you would find on office chairs.
Massage Recliners– Massage recliners are made for kneading, vibrating, and knocking the body to give a relaxing feel.
Outdoor Recliners– Outdoor recliners are made for use outside, with weather-proof materials that will not get damaged at the smallest inconvenience.
c) Feel
Before buying a recliner, sit on it and feel the chair. This is especially the case when buying power lift recliners.
Recliners are relatively costly seats, and people mainly buy them for comfort. Therefore you have to confirm that they are indeed comfortable.
d) Price
Recliners are expensive, and prices are a huge consideration in the buying process. That is why we are letting you know the best time to buy recliners, as you will get the best furniture with the best deals.
e) Outdoor vs. Indoor Furniture
Whether you are using the furniture indoors or outdoors will determine the type of recliner you get. Indoor furniture varies widely from outdoor furniture.
f) Upholstery
The fabric you have on your furniture is a huge factor to consider, as it will affect how the furniture looks, the cost of its maintenance, and its price. For instance, leather recliners are costlier than other fabrics. There are various fabric upholstery, including cotton, linen, wool, leather, hemp, acetate, silk, polyester, acrylic, polypropylene, nylon, and rayon.
g) Budget
How much you have will determine the type of recliner you will get. To work within or below your budget, watch out for deals in the furniture industry.
h) Other features
There are other features that distinguish recliner furniture. Watch out for recliners with accessories like headrests, pillows, levers, comfortable armrests, and other features.
i) Maintenance
A power lift recliner is costlier and harder to maintain than an outdoor recliner. The maintenance cost is one of the main factors to consider, as recliner seats have many moving parts that you can get from the right suppliers.
j) Storage
You may want to store outdoor recliners in your house during harsh weather like torrential rains. In such instances, size matters.
Frequently Asked Questions About the Best Time to Buy a Recliner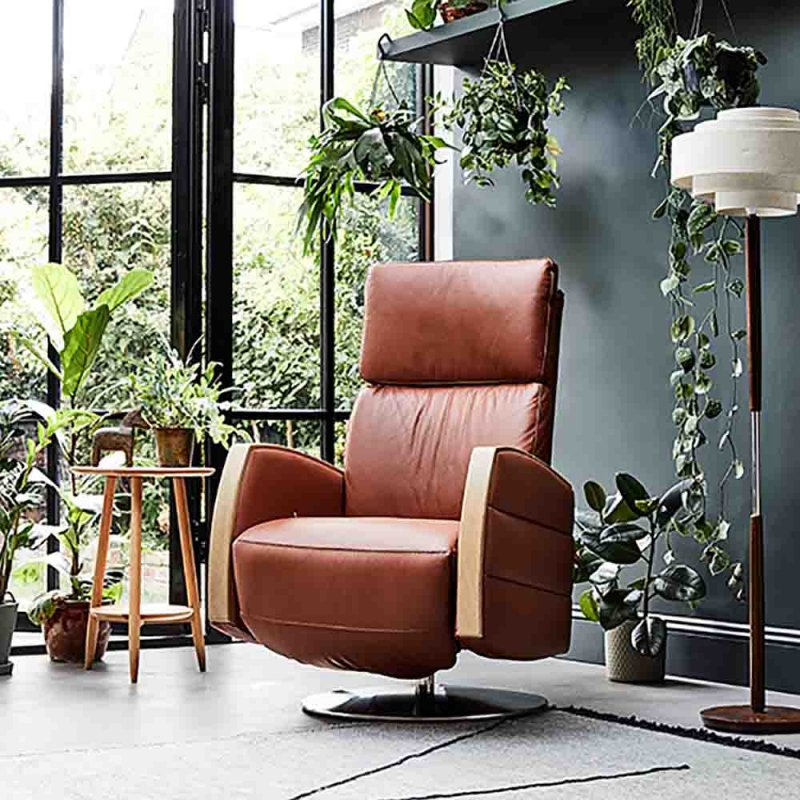 Image Source: petergreen.co.uk
1) What is the best time to buy a recliner?
Toward the end of winter or the months leading to the end of summer is the best time to buy furniture, as most stores have discounts on their old stock to create room for new styles. These months have the least demand for recliners as well.
Other times to buy recliners include holidays, as stores discount items in such seasons. For instance, Christmas deals come with great offers at the end of the year.
2) How much money should you spend on a recliner chair?
A recliner costs anywhere between $800 and $2000. However, you can get recliners at ridiculous deals with the right eye for market dynamics. If you are buying a second-hand recliner, you would not expect to buy it at the same price as a new one.
3) Which company recliner is the best?
The La-Z-Boy recliner has become a household name in the recliner market and has become a noun in itself. However, other recliner brands have the best options, but La-Z-Boy has etched out a name for itself in the furniture industry.
Final Thoughts
The best time to buy a recliner depends on some factors and your judgment. These factors include your current and future needs, budget, furniture deals, and offers in the market. Watch out for how the furniture market behaves and find the right purchase point.