Are you looking for indoor gardening ideas? It is not surprising because everyone is searching for the same ideas to uplift their environment! Wouldn't it be lovely to spruce up your indoor space with some luscious green foliage and maybe a blossom or two?
If you have an outdoor garden, believe it, you are lucky. Some of us city dwellers are, shall we say, deficient in the gardening department. If that's the case, perhaps our garden design ideas will inspire you to get some green-fingered action of your own.
Important Tip for Indoor Gardening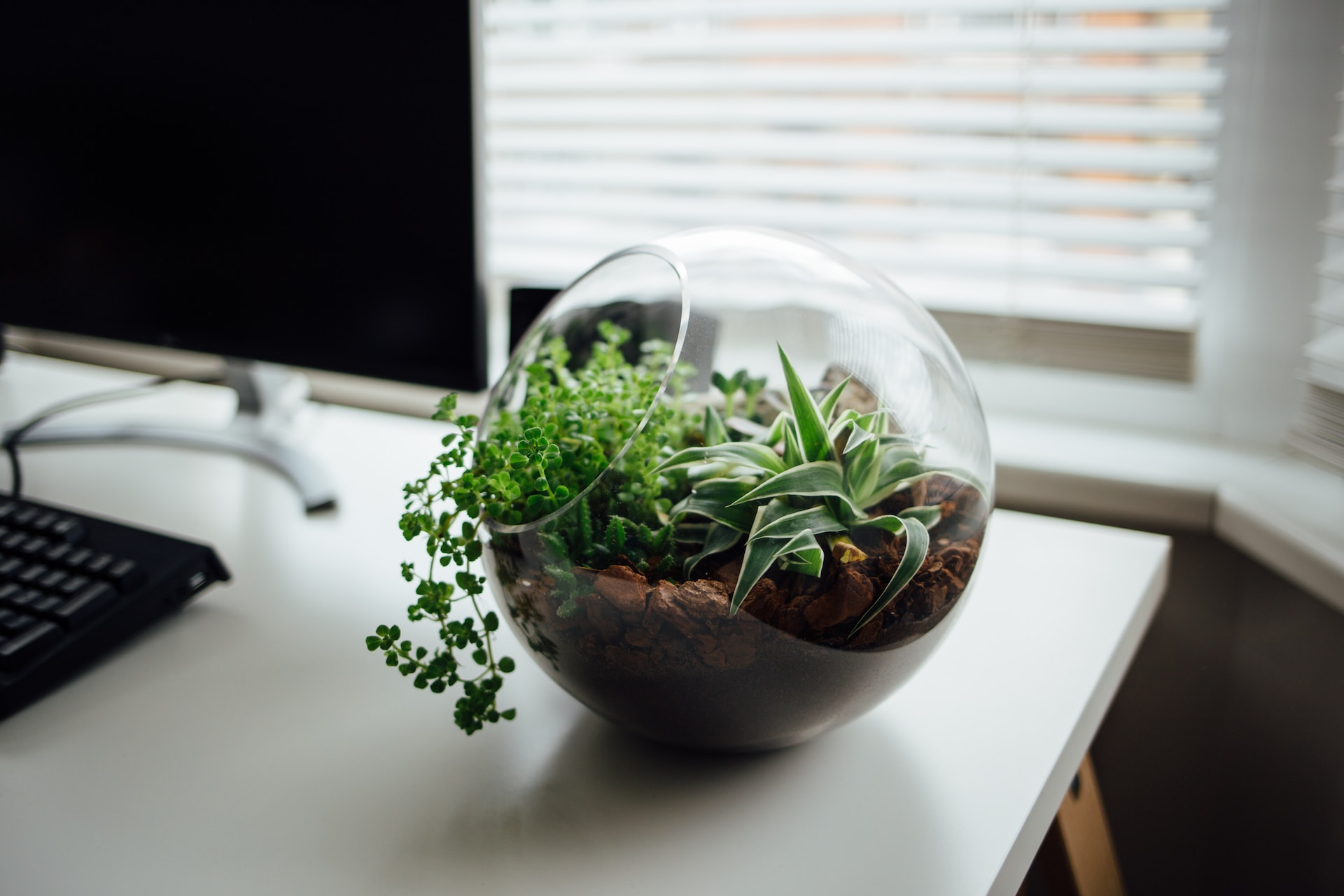 Plants do not have to be placed out in garden areas or as patio plants; any location will help you benefit from plants' vibrancy and health advantages, as suggested by the experts. Plants and plant containers can be tailored to suit the aesthetic of your area, regardless of the surroundings.
Fill your shelves with succulents, hang vegetation from the ceilings, line your windows with herbs, or plant an entire tree within. Before you know it, you'll be addicted.
Believe it or not, plants improve by adding a positive vibe to the environment! Just keep scrolling for plenty of other indoor garden ideas. You might just get the best indoor garden idea to elevate your space for the better.
Let's get started.
10 Indoor Gardening Ideas and Tips to Bring the Outdoors Indoors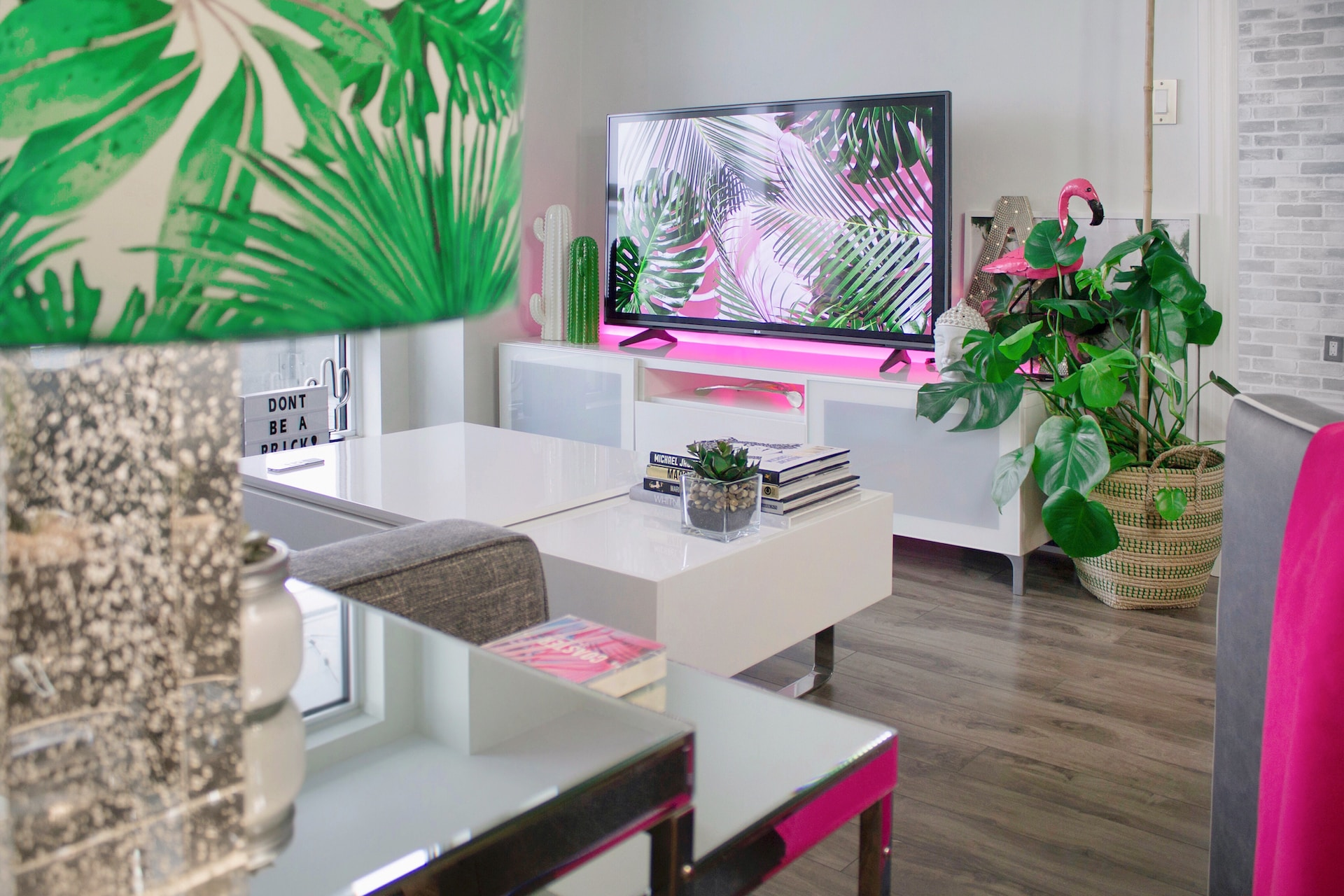 Here are the best indoor garden ideas to brighten up your space and breathe some much-needed life into your home interior.
1. Your Bathtub Should Be Surrounded By Greenery
The great thing about our modern times is that you can easily bring the outside inside in the most creative ways. One of those ways is having plants around your bathtub. Imagine having a nice soak while being surrounded by some of your favorite plants. Wouldn't that be heaven?
Let's take an example of the tub in the image below. The abundance of the greatest indoor plants wins us over – notice how these parlor palms burst against the more neutral-hued furnishings and bring this set-up to life.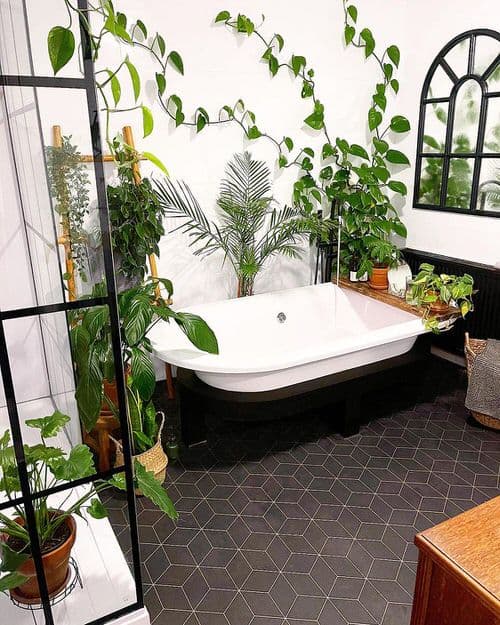 Image Source: balconygardenweb.com
Fill your washroom with plants and see what happens! You don't have to create an indoor jungle, but having a couple of plants can make a huge difference.
There are a plethora of plants that flourish in dampness. And what could be more pleasant than reclining back in a mountain of bubbles while admiring the new green scenery?
2. Add Herbs To Your Kitchen
Herbs are fantastic because they make any meal feel a little fancier. With a sprinkling of chopped chives on new potatoes, a crushed mint leaf in a mojito, and the strong aroma of basil as you blitz it into pesto, our mouths are already watering!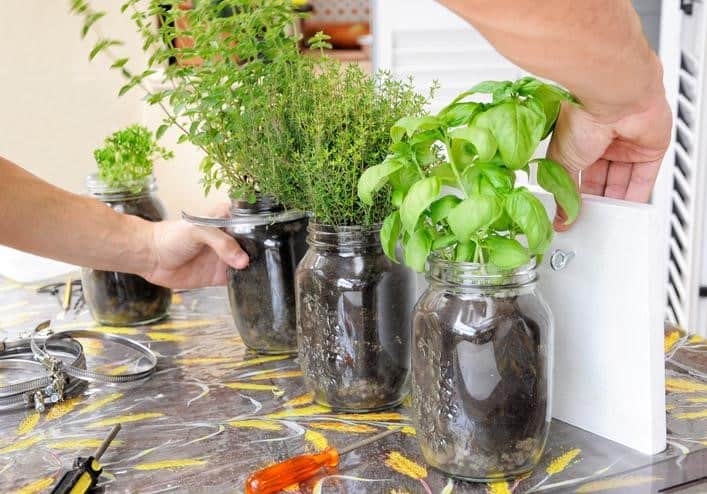 Image Source: kellysthoughtsonthings.com
Use them not only in the garden but also as inside plant ideas. They'll look great in a kitchen full of colorful pots and will be easy to reach when you're in the mood to cook.
Getting an indoor herb garden can be exactly what you need to spice up your kitchen.
3. Add A Lush Planter To The End Of Your Bed
Indoor plants are a natural and adaptable means of producing healthier and more comfortable settings when balancing work or home space.
Plants make excellent room dividers. To maintain privacy, these plants have been arranged in a trough at the end of a bed in a small room.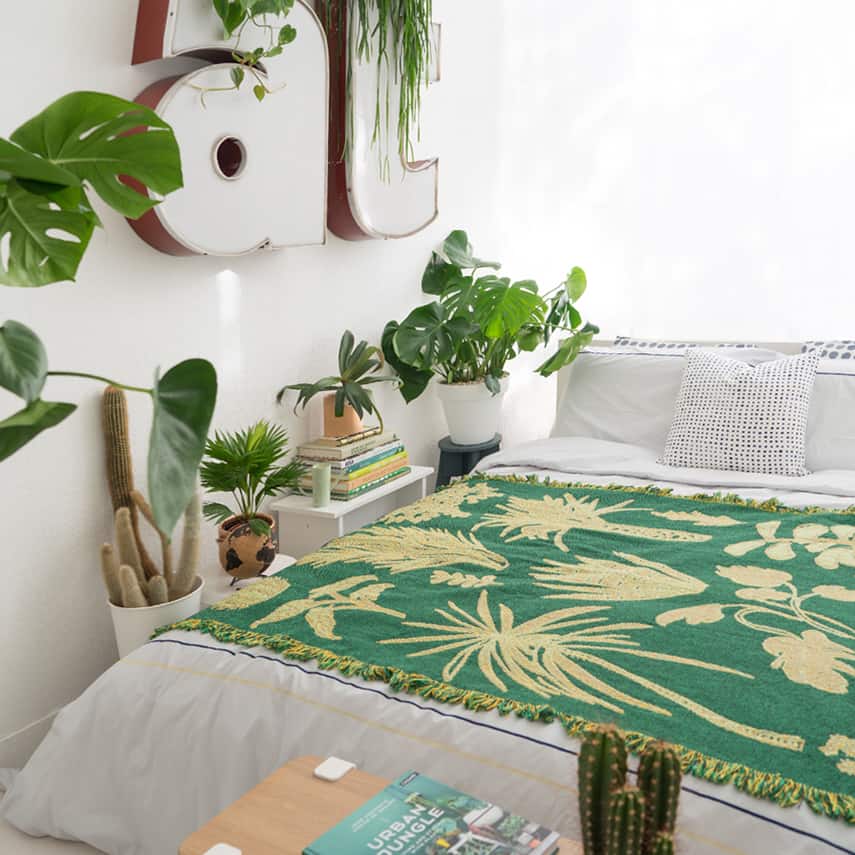 Image Source: urbanjunglebloggers.com
So why not bring them into your bedroom and sleep in your jungle? This indoor garden idea can help you get the fresh air and oxygen you need to have amazing sleep.
4. Reuse A Bar Cart To Create A Stunning Display
So maybe you should keep your beverages somewhere else. But for a scenario like this, we think it's worth it. As you might expect, filling an ancient globe bar with succulents has a magical quality to it.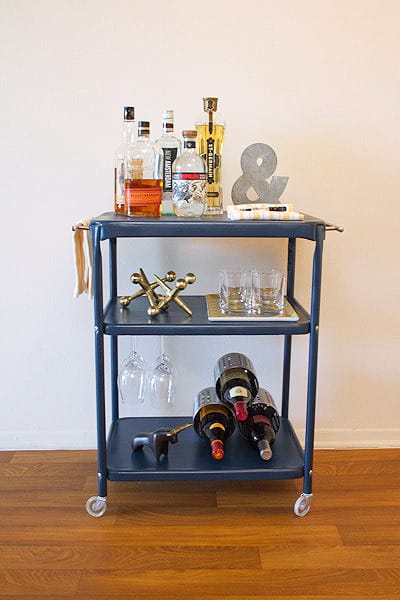 Image Source: manmadediy.com
The little plants in ancient glasses add a nice finishing touch to the idea.
It's a great focal point for a sitting area and will spark conversation among your guests.
5. Match Your Room To A Living Wall
Why not plant vertically if space is limited or your walls look bare (or both)?
Even on a lesser scale, a living wall will always be impressive. You can always use some amazing chalk paint colors to paint your walls and give them an impressive look. With more options, you can always do an online search on how to construct a living wall – replace the plants with interior plants like ferns, peace lilies, and philodendrons.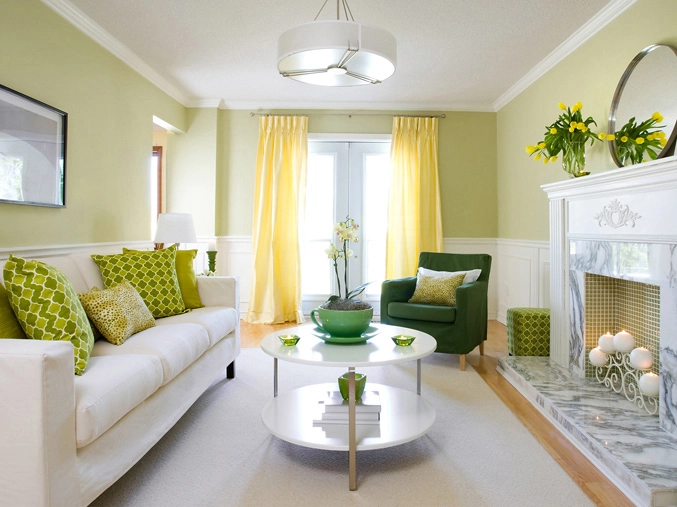 Image Source: wow1day.com
You can color the supporting wall with vivid blue-green chalk paint and pair it with luxurious textiles for an eye-catching effect.
6. Add Color With Vertical Planting
Why not utilize plants as a focal point if you want a more minimalist look?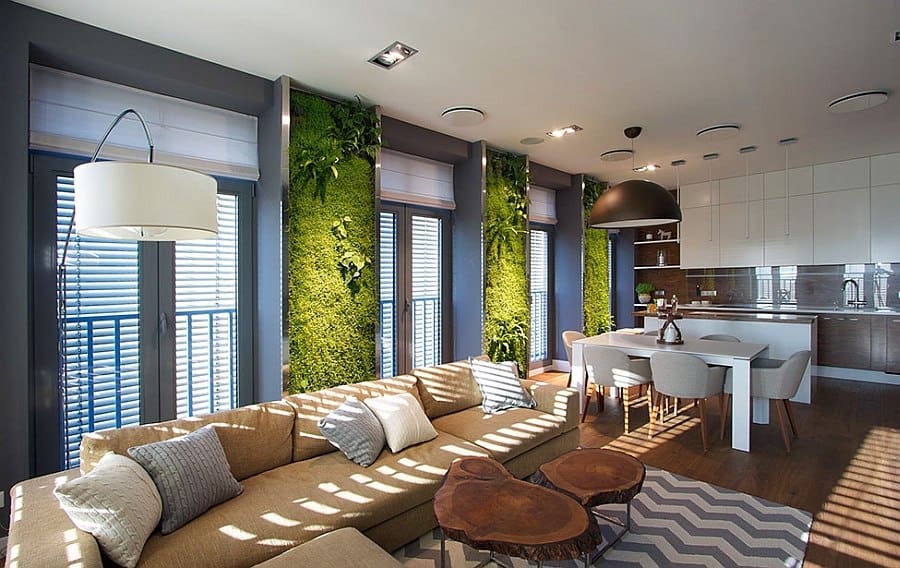 Image Source: decoist.com
Two massive vertical panels overflowing with flora add a big lift to the elegant indoor courtyard. They add a splash of color to your boring room.
7. Pack The Plants For The Most Impact
If you have the space – perhaps a spare dresser, table, or workstation – why not go all out and stock up on our best indoor plants? A mass of potted plants is always a cheery sight. Plus, when you have the time, you can enjoy the delicate process of tenderly tending to them.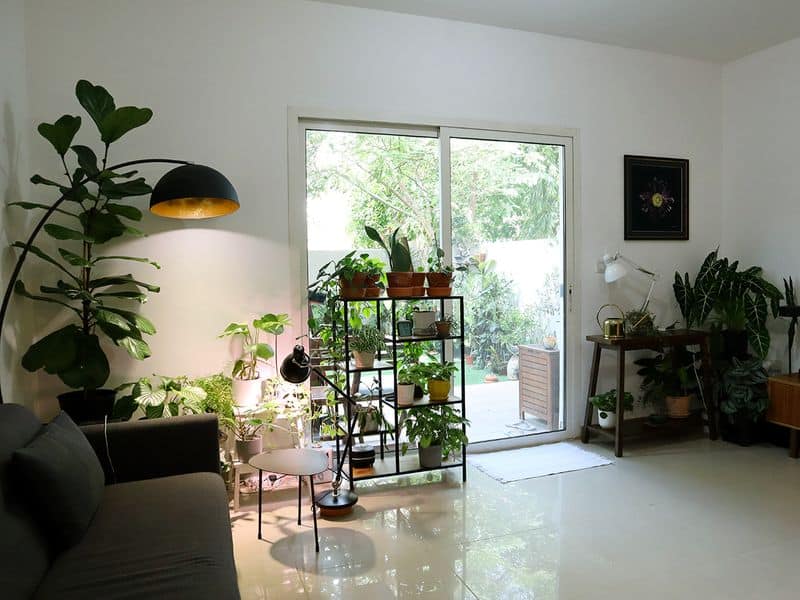 Image Source: gulfnews.com
You will love the hanging pots and the beautiful air plants peeking out from behind the wire frame. The end effect is a stunning indoor garden that everyone can admire.
8. Pastel Pots With Pared-Back
If the last notion was too much for you, how about this one? A complimentary palette of soft greens, a smidgeon of dusky pink, subtle and beautiful textures, and various sizes – all pulled together in a grown-up, sophisticated perspective.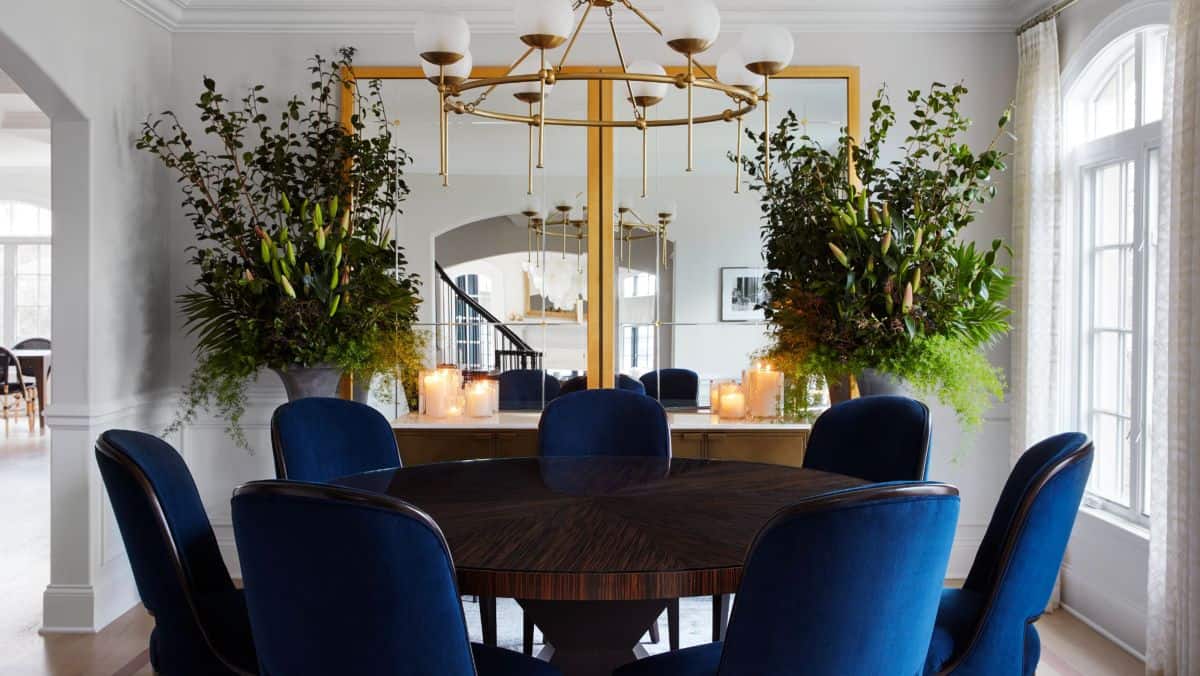 Image Source: realhomes.com
You will feel lovely and see how it adds so much intrigue to a space without overpowering—a fantastic complement to a neutral-toned, modern decor.
9. Get The Most Out Of Your Ceiling
Go as high as your ceiling allows. Make use of whatever available area. People enjoy having plants in high places, such as on shelves or hanging from the ceiling. They add drama and intrigue.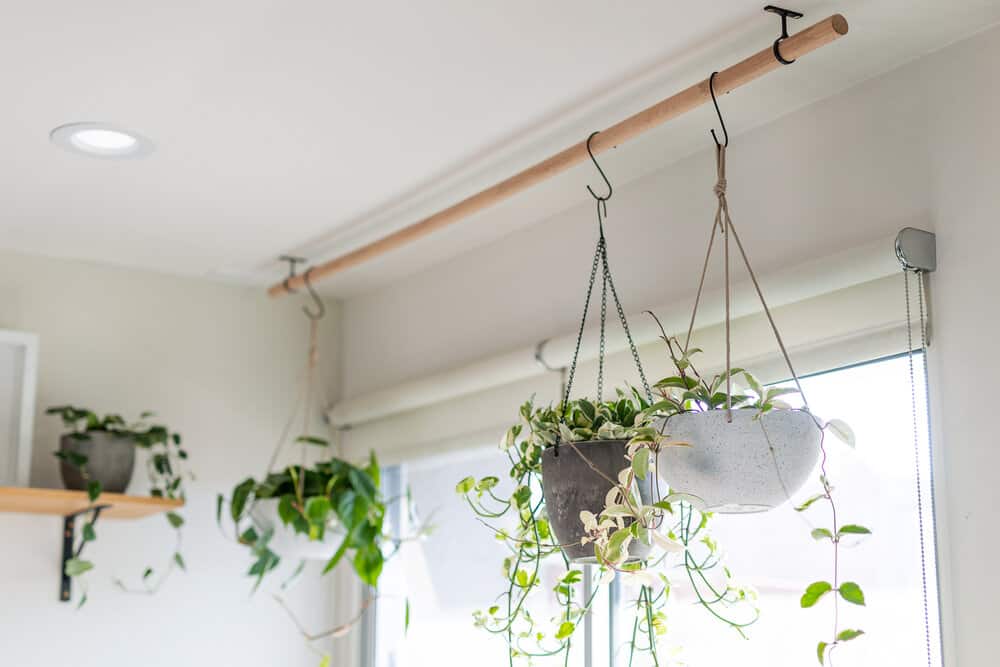 Image Source: modmusings.com
They can brighten up a bleak spot and grow wild. Focus on how a plant grows and design your environment around it. Trailing plants are popular, but if they grow too long, you must manage them on the shelves. Not all plants have to be in your line of sight.
The ferns and other trailing plants look amazingly suspended from the sharp metal beams, and they complement the quirky aesthetic of the rest of the area.
10. Indoor Bulbs to Provide A Burst Of Spring Color
Indoor bulbs aren't just for the outdoors. These also add beauty to your indoor gardening.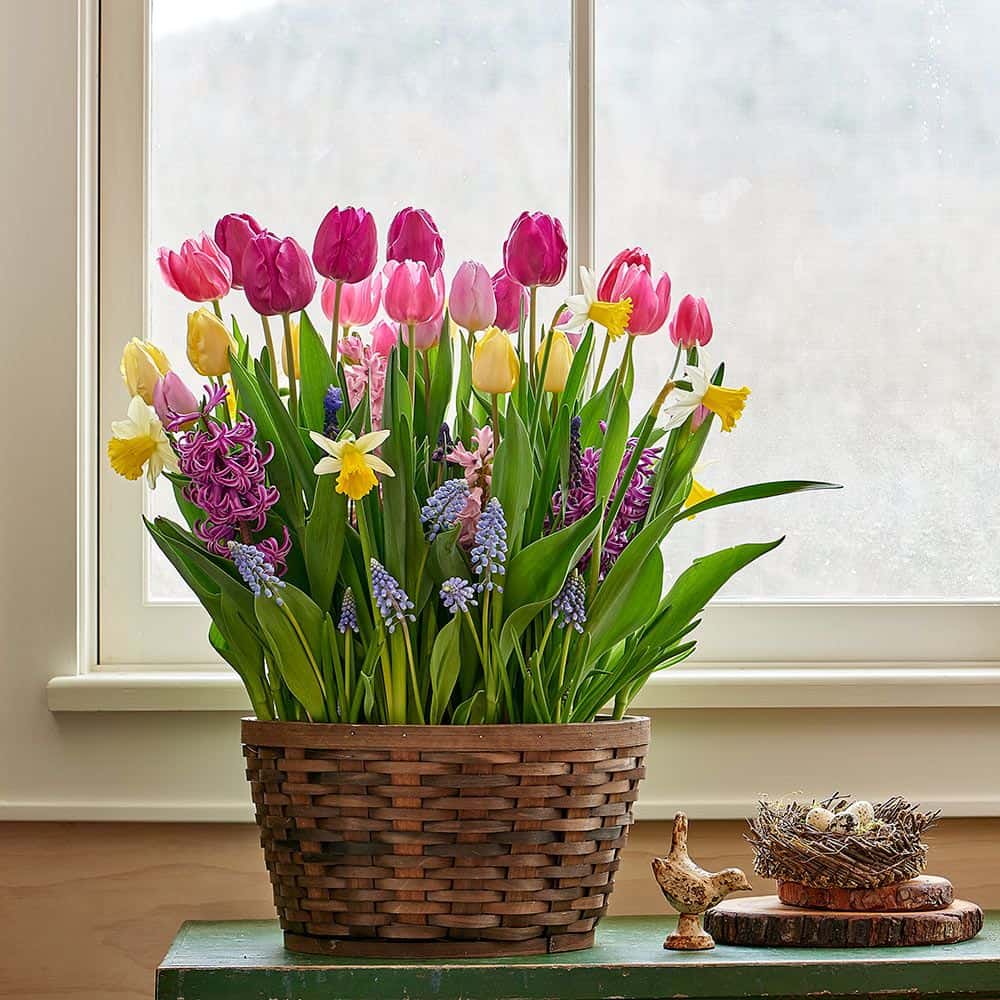 Image Source: whiteflowerfarm.com
Plant in a large pot, and create an eye-catching centerpiece for your kitchen table. Along with the gorgeous paperwhite narcissus, which has a great aroma, you may also try grape hyacinth, amaryllis, snake's head fritillary, and even tulips!
Frequently Asked Questions for Indoor Gardening Ideas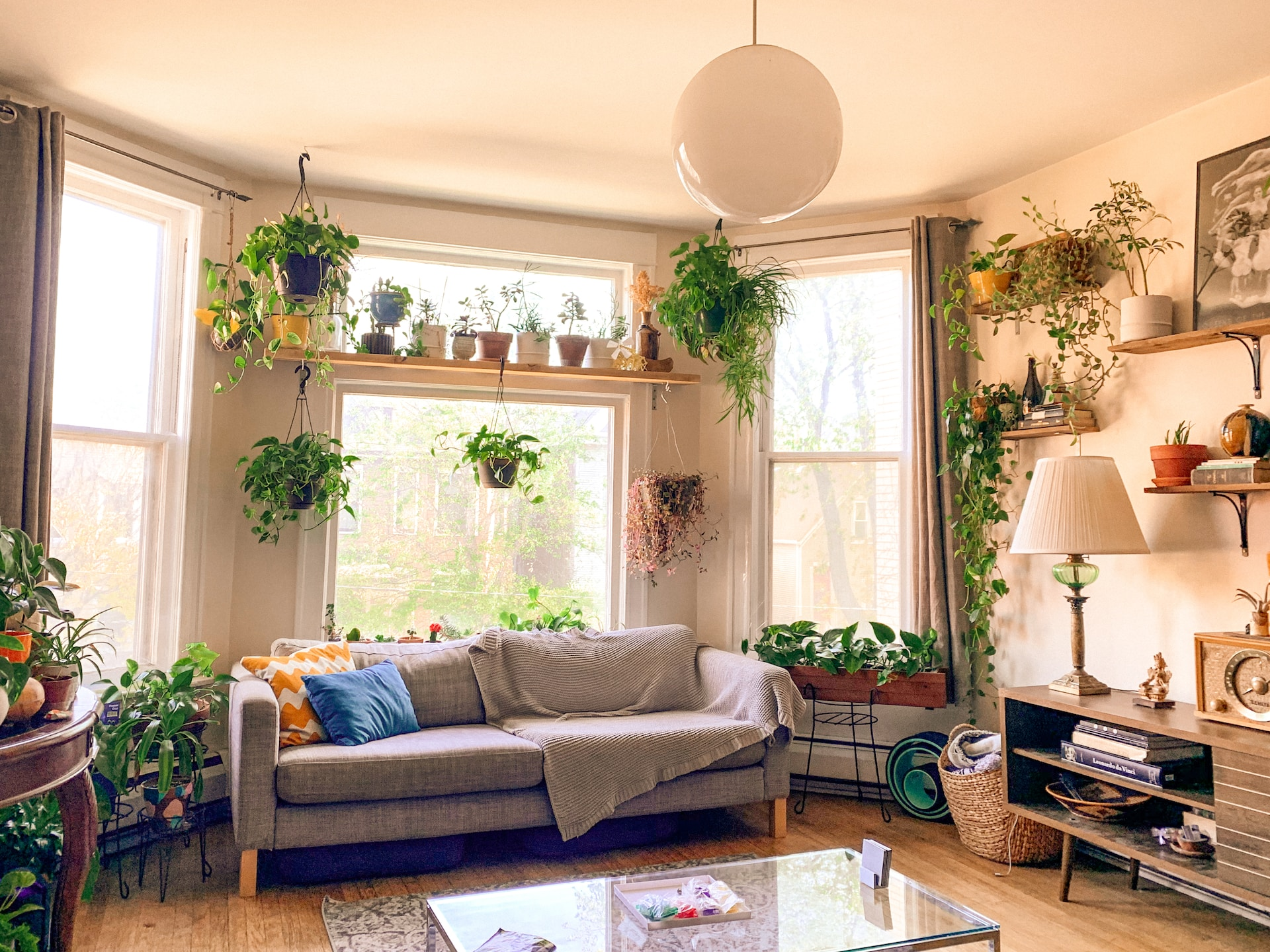 We've already looked at a few indoor garden ideas. It's now time to answer some common questions you may have to make your experience a whole lot better. 
1. How Can I Make An Indoor Garden?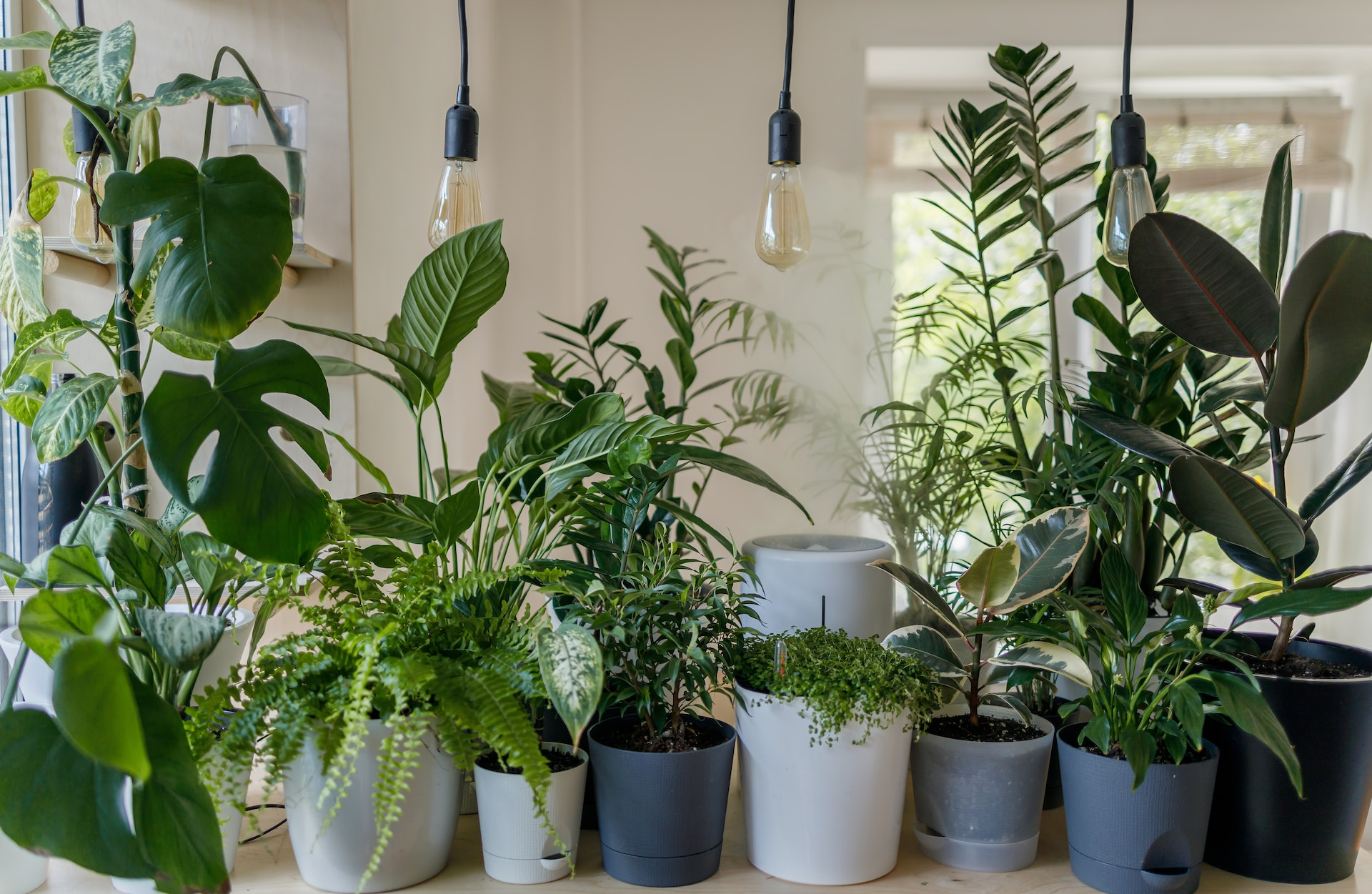 The best way to get started with indoor gardens is to follow the right steps. These include finding the best location for your own indoor garden, choosing the type of plants, getting the right soil, and regular watering and fertilizing your plants.
These steps apply whether you have an indoor herb garden or other types of the indoor gardens.
2. What Steps Should I Follow When Indoor Gardening?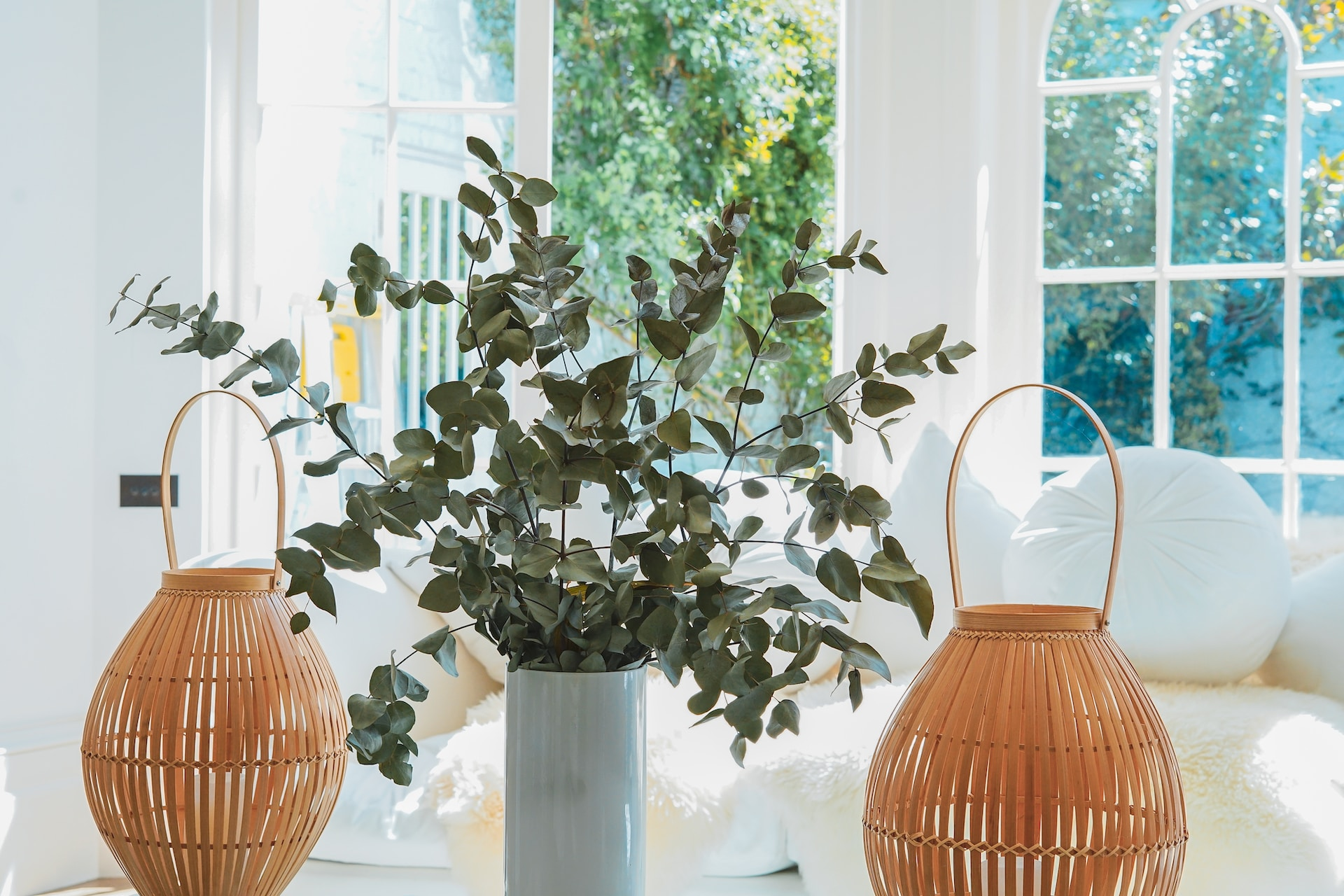 The great thing about indoor gardening is that you don't need many resources or much effort to get started. So, here are a few steps to get started with your indoor garden. 
a) Choose A Convenient Location 
The first in setting up your indoor garden is deciding where to place your plants to give them the best chance at thriving. You want to consider where there's enough space, proper ventilation, and enough natural light. 
On that last part, you should also consider if your plants need direct sunlight or indirect sunlight because this will influence your indoor garden location. 
For example, if you want to get plants that love lots of direct sunlight, consider a location with south-facing windows. On the other hand, if you're getting plants that want indirect sunlight, get a location with east or west-facing windows. 
b) Choose Your Plants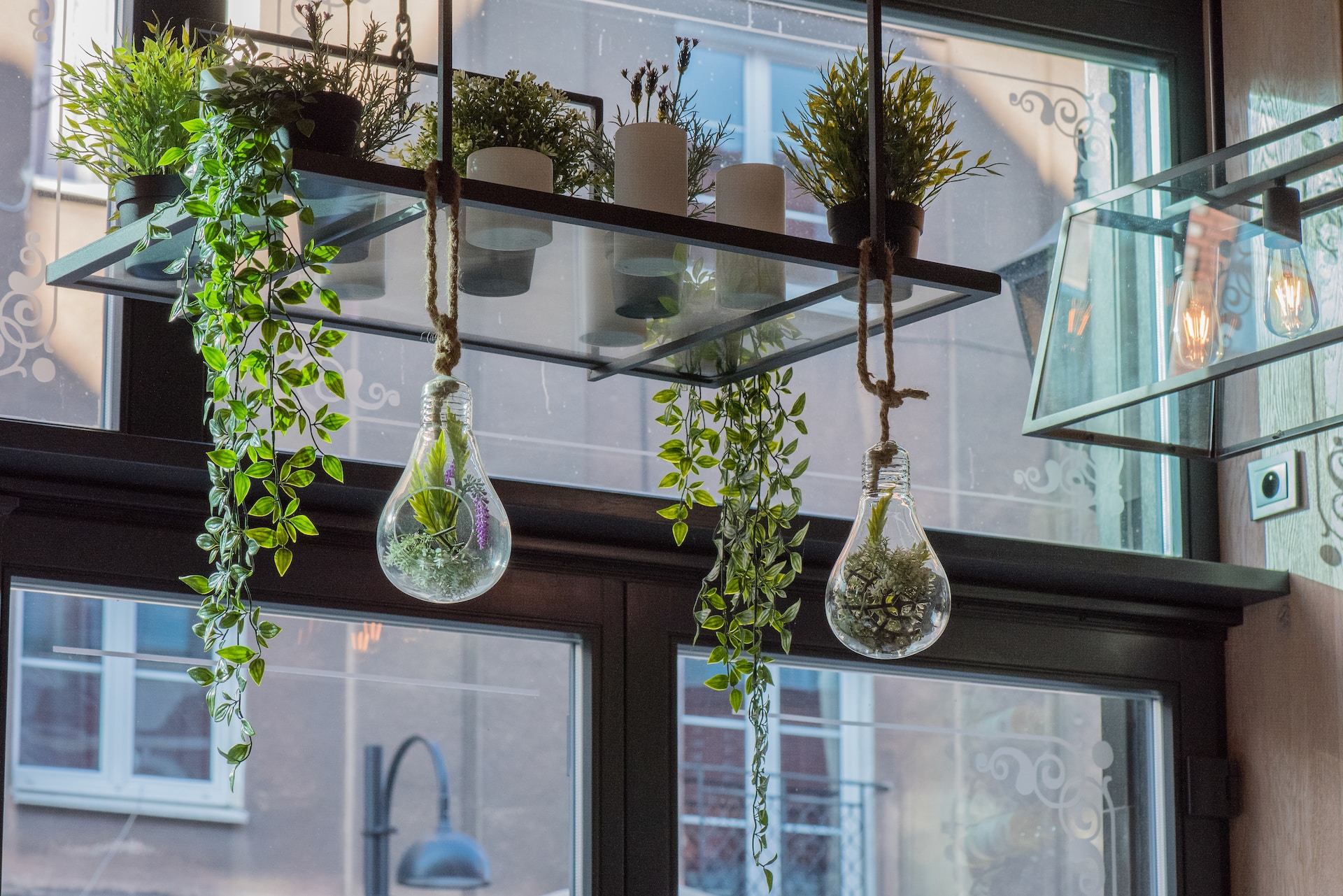 The second step is to decide what plants you want to get. We recommend doing thorough research before settling on specific plants to get the most out of your indoor garden. Some factors you should consider include what plants will thrive in your space, why you're getting the plants in the first place, and the goal of getting the indoor plants in the first place. 
Some common indoor plants you can choose from include peace lilies, spider plants, succulents, and pothos. Find out the requirements needed for the plants you choose and ensure that your indoor garden will be able to reach them. 
c) Choose the Right Containers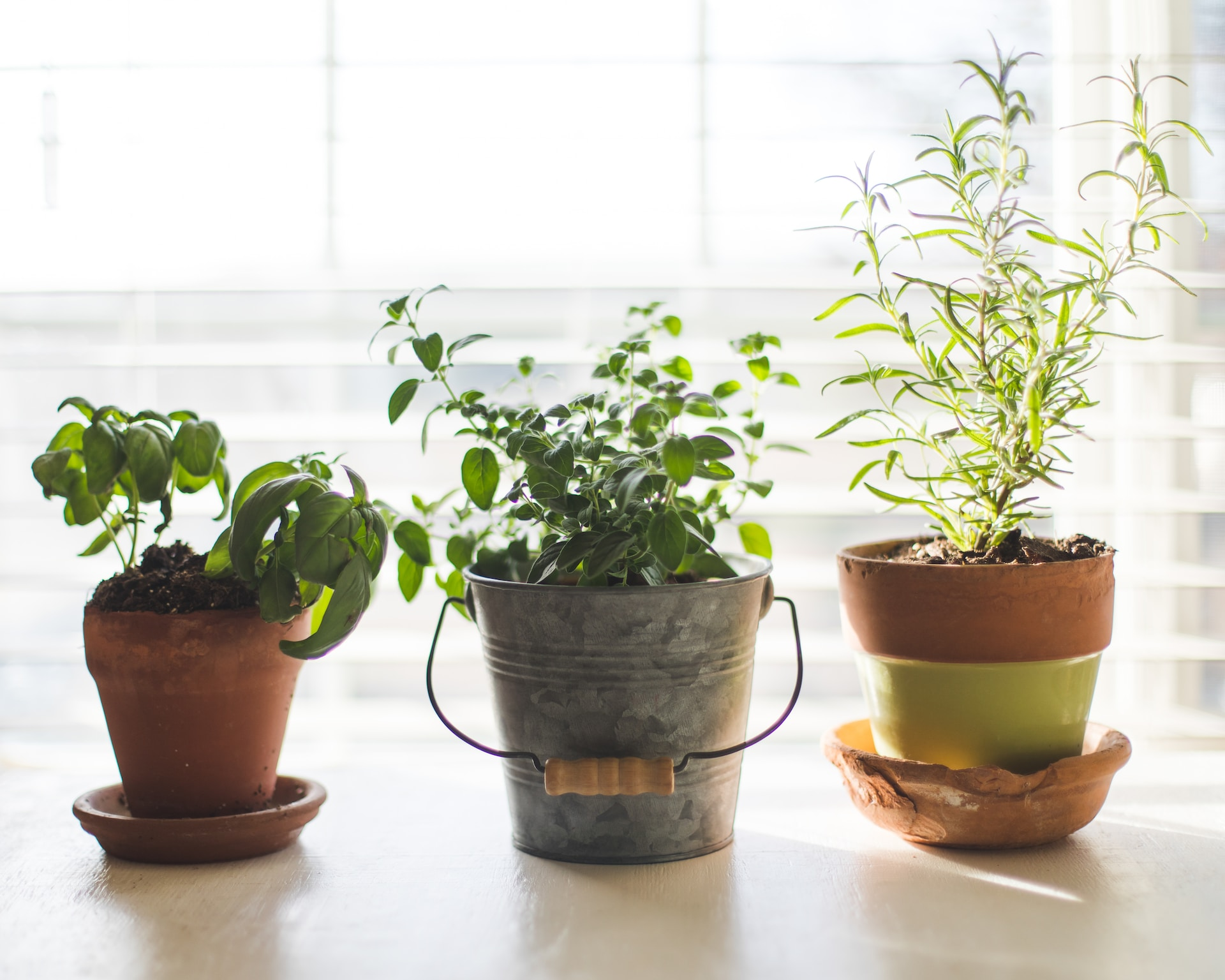 Examples of containers you can consider for your various indoor garden ideas include hanging baskets, glass terrariums, ceramic pots, and plastic containers. 
Keep in mind that your indoor plants may expand as they grow bigger. Therefore, if you anticipate that your plants will need more space, we recommend getting a large container when starting out to avoid having to change it later. 
Once you're sure about the type and size of plant you want to get, you can then select the right container. 
d) Choose the Best Soil 
You can either buy pre-mixed soil or do the mixing yourself. Ensure that the soil you choose is suitable for your plants and that it is well-draining and full of nutrients. 
e) Maintain Your Garden 
Maintaining your indoor garden means constantly watering and fertilizing your indoor plants. If you touch the soil and it feels dry, it's time to water your plants. 
You can add some fertilizer to your soil once a month for the best results. However, feel free to adjust this frequency to fit the needs of your specific plants. 
3. What is the Best Plant for Indoor Gardening?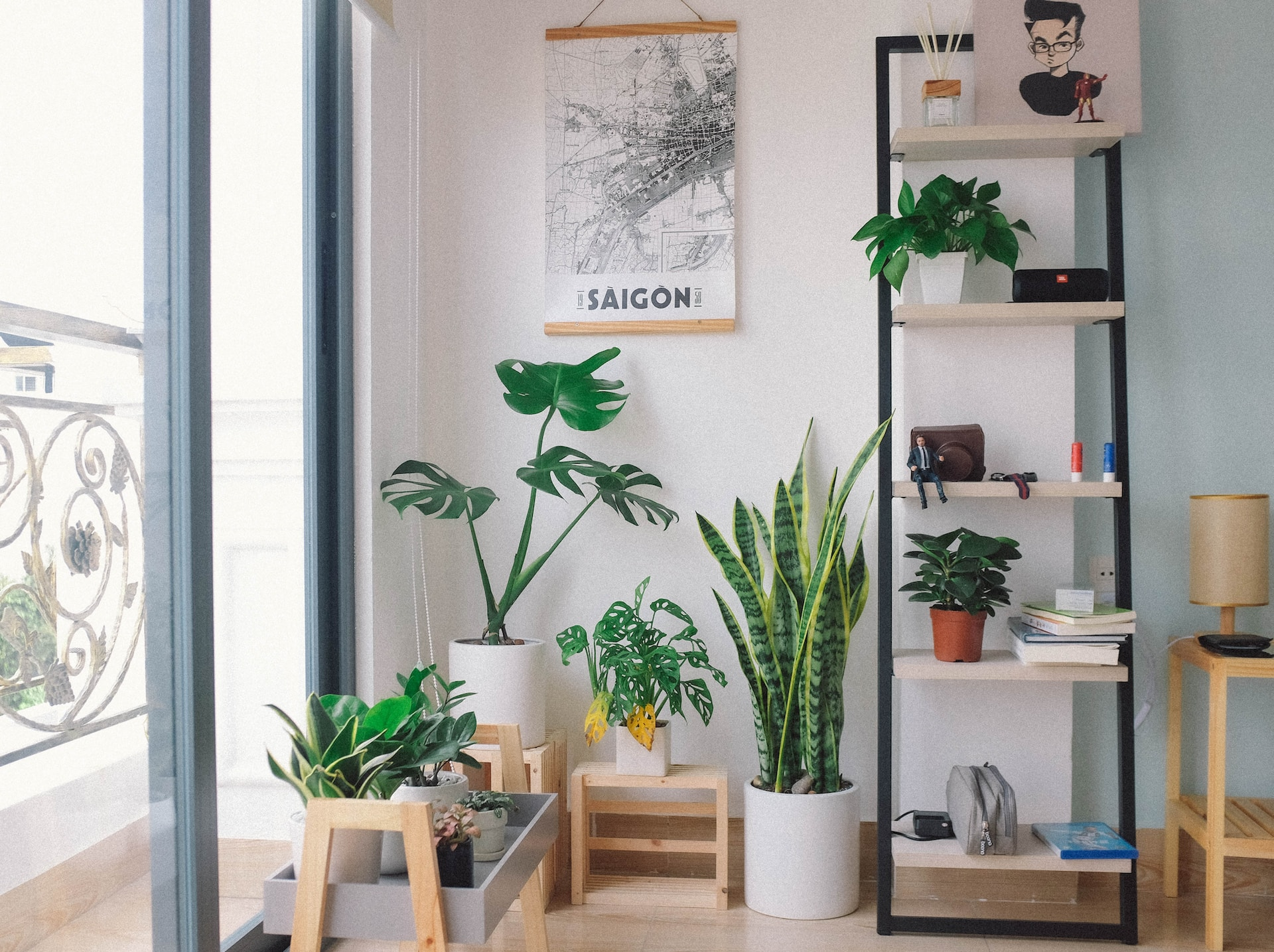 Some of the best plants for indoor gardening include pothos, spider plants, peace lilies, and aloe vera. However, it's important to note that the best plant for indoor gardening varies from person to person depending on preference and other factors.
Let's look at these plants in more detail to help you with your creative indoor garden ideas.
a) Snake Plant
One of the most popular plants for indoor gardening is the snake plant because it is easy to maintain and can thrive in low-lit areas. Another reason it's loved by many is because of its air-purifying qualities. 
Therefore, if you are new to indoor gardening and want to start with something relatively easy that doesn't require much attention, start with the snake plant. 
b) Spider Plant
Just like the snake plant (Sansevieria), the spider plant has air-purifying features and is very low maintenance. It also thrives in low-lit areas which is an added bonus. 
c) Aloe Vera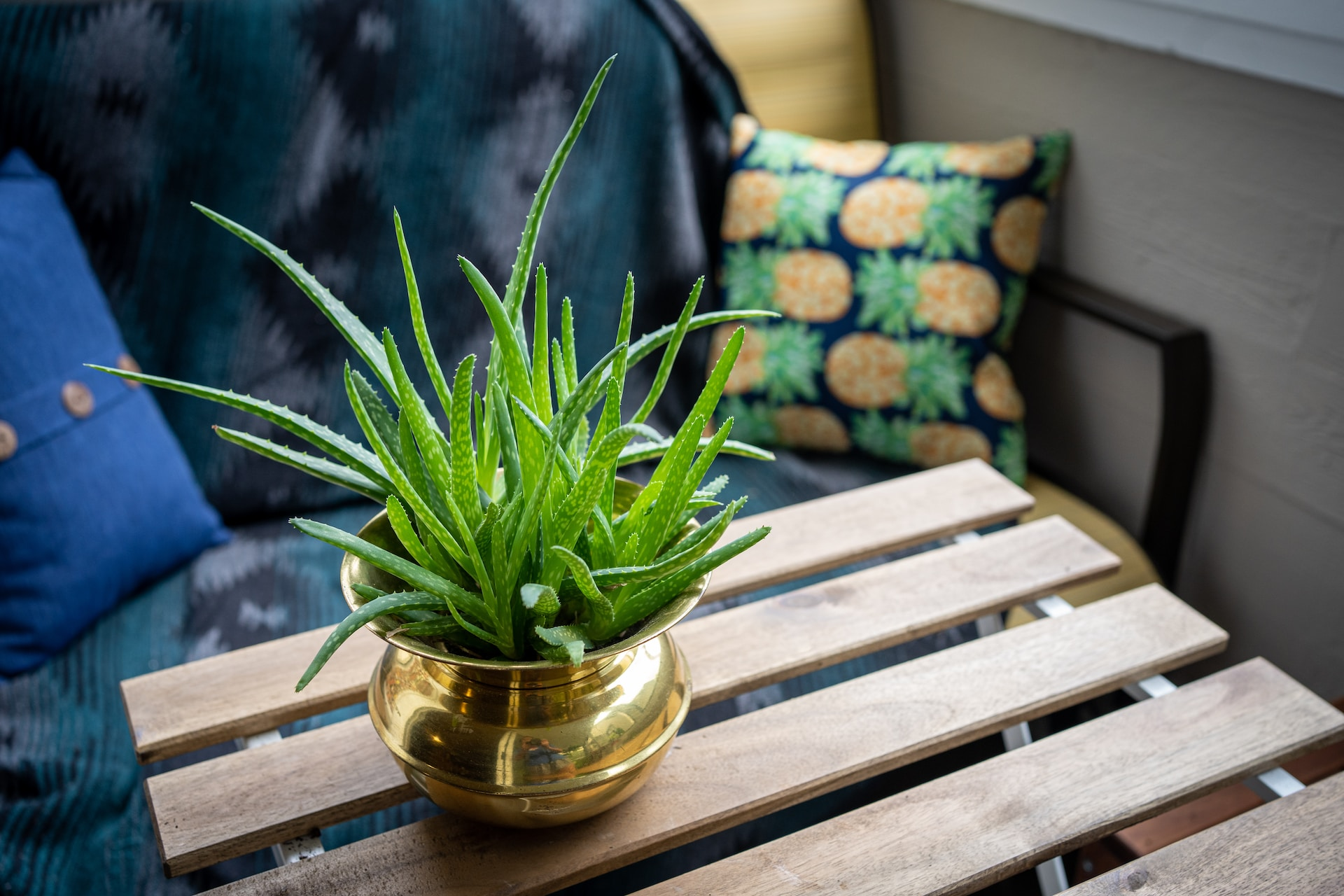 You've likely heard of aloe vera for its healing properties. But, you probably didn't know that it's at the top of the list when it comes to indoor gardening. 
Aloe vera requires minimal watering and bright and indirect sunlight to thrive. Therefore, when choosing a location for it, consider a location with south-facing windows. 
d) Pothos 
Although this indoor plant doesn't have air-purifying qualities like the spider plant and snake plant, it's just as low-maintenance as the other two. This indoor gardening plant is characterized by having heart-shaped leaves and trailing vines. 
e) Peace Lily 
Peace lily is the perfect indoor plant if you want to add a touch of elegance to your indoor space. The flowers will brighten up your room and give you that refreshing vibe you get when you're in an outdoor flower garden. 
The Peace lily plant needs minimal watering and low light to thrive. 
4. What Vegetables Are Good to Grow Inside?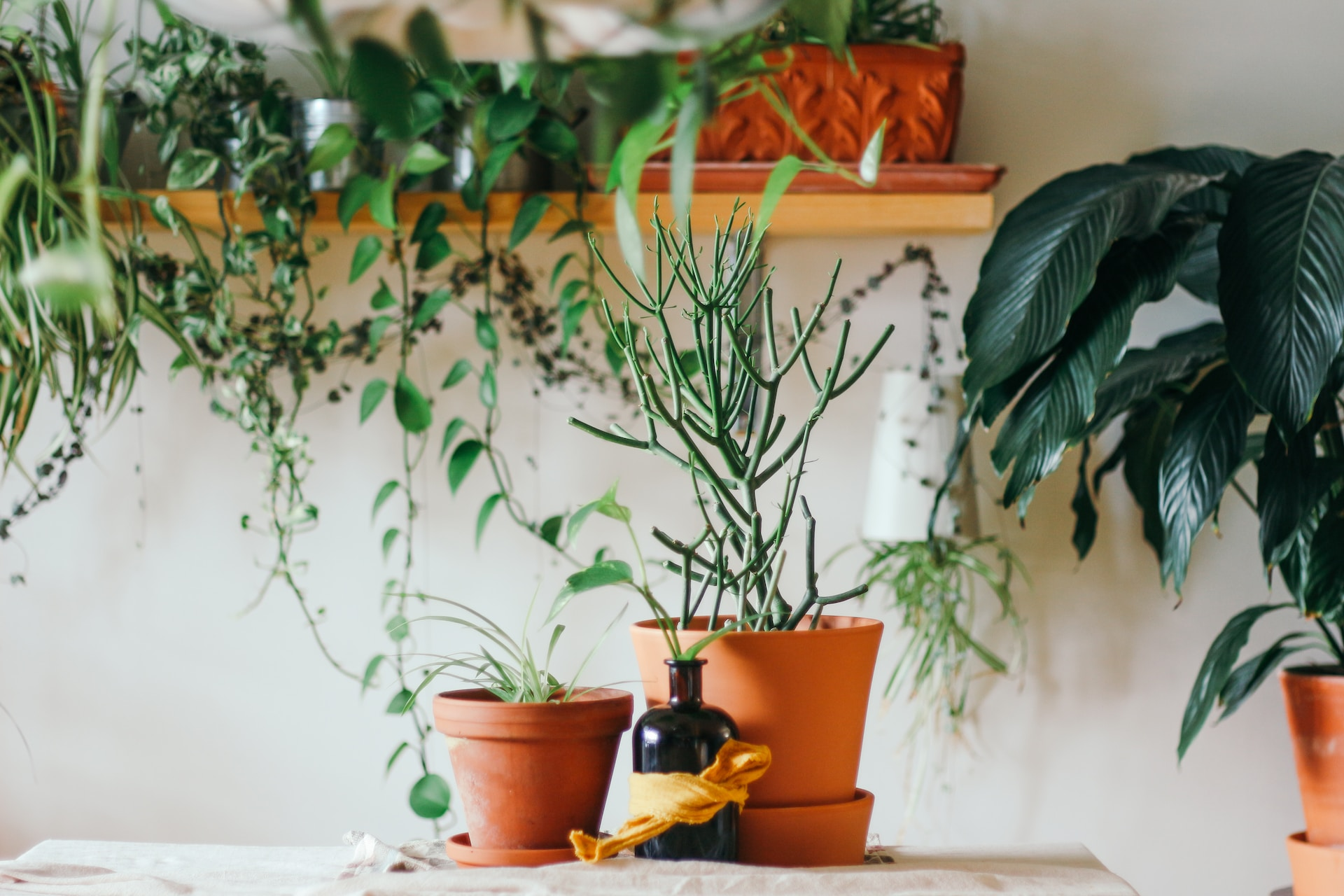 Tomatoes, leafy greens, microgreens, and peppers are some of the most popular vegetables to grow in your indoor garden. 
Tomatoes are great for indoor gardening because they thrive in small spaces. However, remember to put them in a place that has enough sunlight. The same goes for bell peppers and hot peppers. 
Microgreens don't require as much sunlight as peppers and tomatoes, so you don't have to worry about that. You can use various indoor gardening containers for your microgreens and harvest them every few weeks. 
5. What Is An Indoor Smart Garden?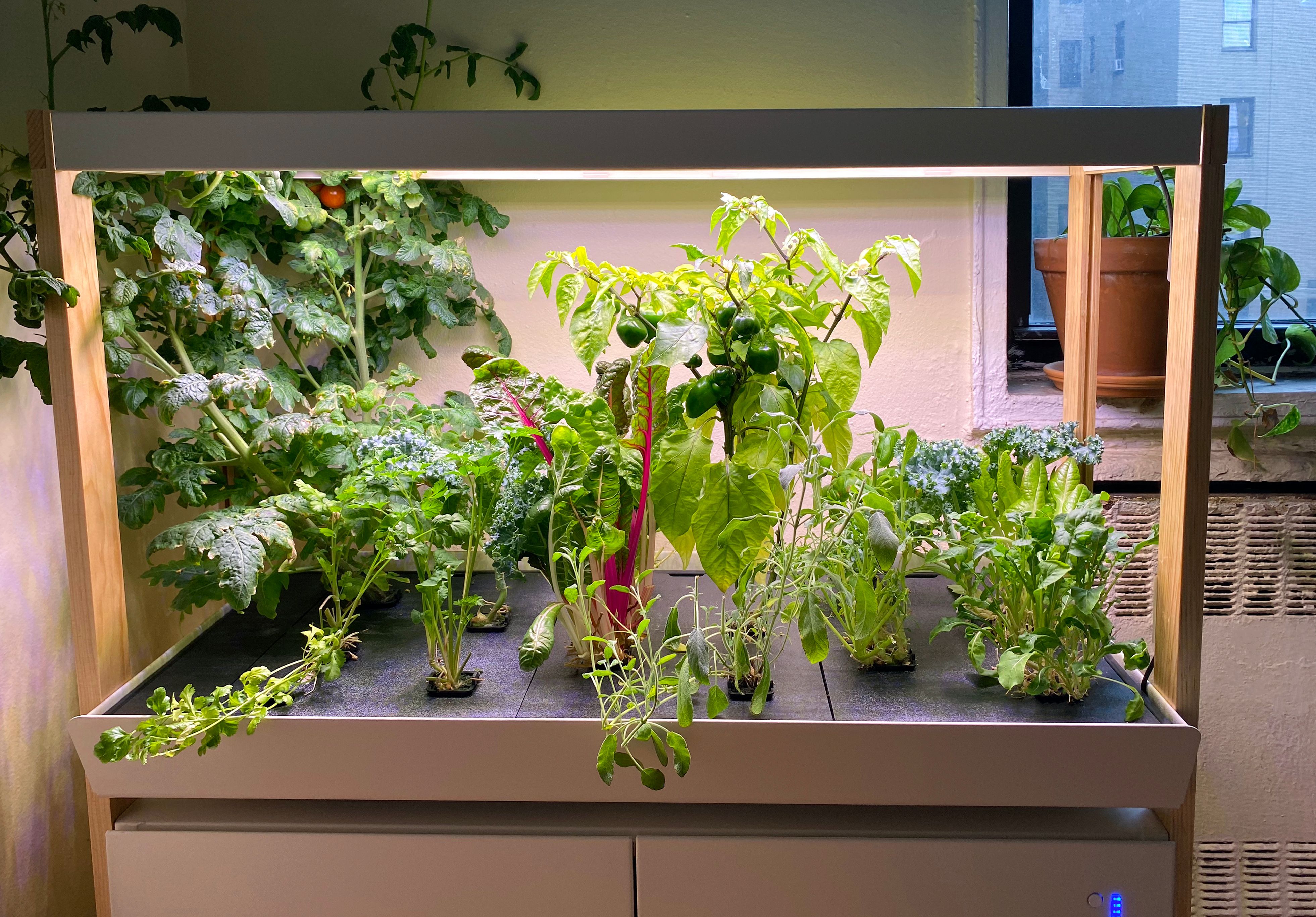 Image Source: nymag.com
An indoor smart garden is a garden that uses LED lighting and specialized containers to provide a conducive environment for your plants to grow. This form of indoor gardening is high-tech and allows you to monitor your indoor plants in real-time. 
You can monitor your plants' health and growth using the companion app that comes with your specific indoor smart garden.