A projector-based home theater system is the best entertainment unit for creating a large-screen experience in your home. A home theater system with a projector will help you attain a much larger image than an HDTV. The projectors we have today can achieve really great resolutions like 4k and are a great solution to your home theater need.
How to set up a home theater system with a projector is what most people find challenging. This is because they require more setup and hassle than TVs. You must figure out the right settings, dial-in focus, and more.
It is not difficult to set up a home theater system with a projector, but it does need a bit more planning. The best way to get the right outcome is to put a bit of thought into your project to know the best places to spend your budget and how to make your space the best home theater possible.
The compelling and engrossing big-screen entertainment will be worth it once you convert your room into a home theater.
If you're looking for the best way to go about home theater setup, this article will help you to take the right direction.
The Right Space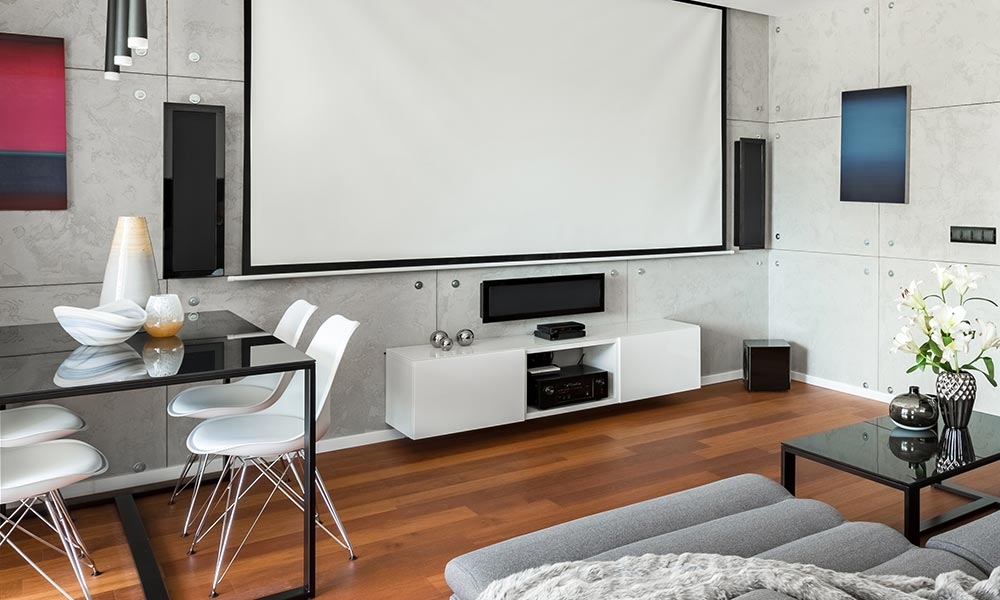 Image Credits: Iquarters.net
When switching from a TV to a video projector, you must examine where you will put it. You will need enough space for the projection, whether a screen or a patch of a blank wall. You may need to rearrange some things in your living room to give enough space for the screen and projector.
Consider your light sources, like the windows and doors. Prevent light pollution from reaching the projector lamp and screen to achieve brighter and sharper pictures. You will need to move the projector back to get bigger images.
You can achieve various image sizes depending on how you set up the screen and the distance between the projector and the screen. Projectors can deliver images as small as 40 inches and as big as 300 inches. The larger screens need more space between the projector and the screen. The images will also be more susceptible to light pollution.
The space you will sit in is also a factor to consider. The projector's light beam needs to be able to reach the screen unobstructed. Most projector companies offer screen-size calculators to help you figure out how far back you can place your projector for the size of screen you want.
If your seating couch is between the projector and the screen, ensure that you raise the projector beam over your head. When making long-term installations, use ceiling-mounting or tall shelves and other furniture.
Get The Right Screen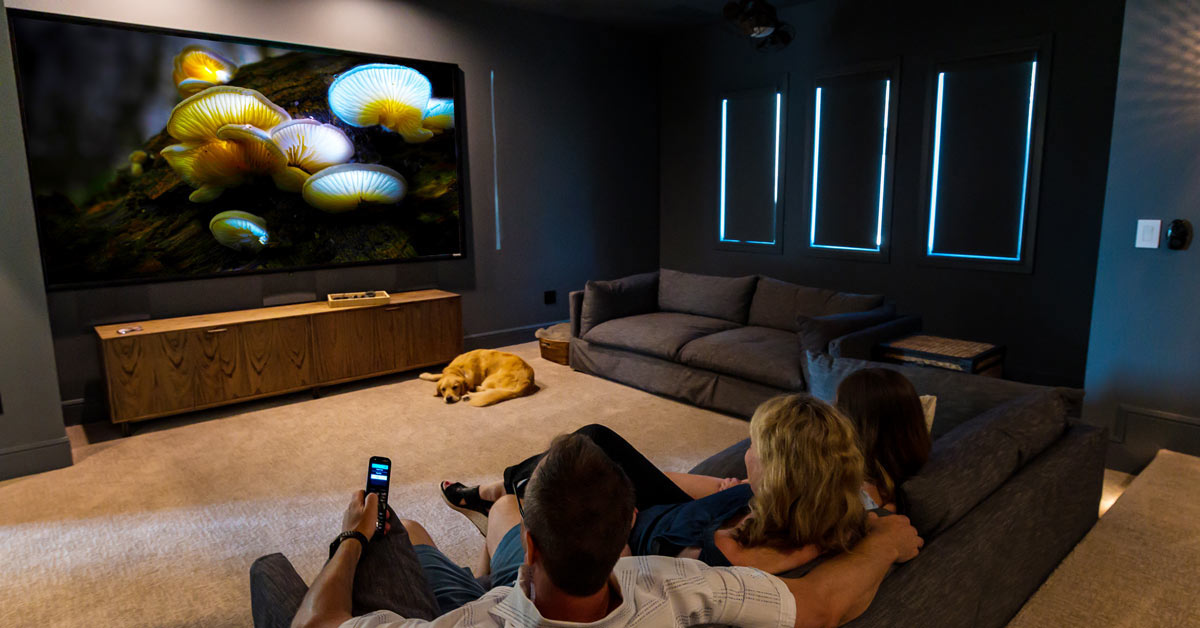 Image Credits: Crutchfield.com
You can project images from the projector onto a wall or a white cloth sheet. However, if you want a permanent high-quality home theater, it is worth investing in a high-quality screen. A screen provides a uniform blank surface and can reflect and amplify the projectors' light better than a wall.
Screens also give brighter images. Most projector screens are designed to enhance contrast or improve image quality. Others have micro-perforations behind the screen where you can put speakers for an actual theater surround sound effect.
Before mounting anything permanently, do a trial run with the projector and the screen to ensure that your sizes and distances are correct.
Find The Right Height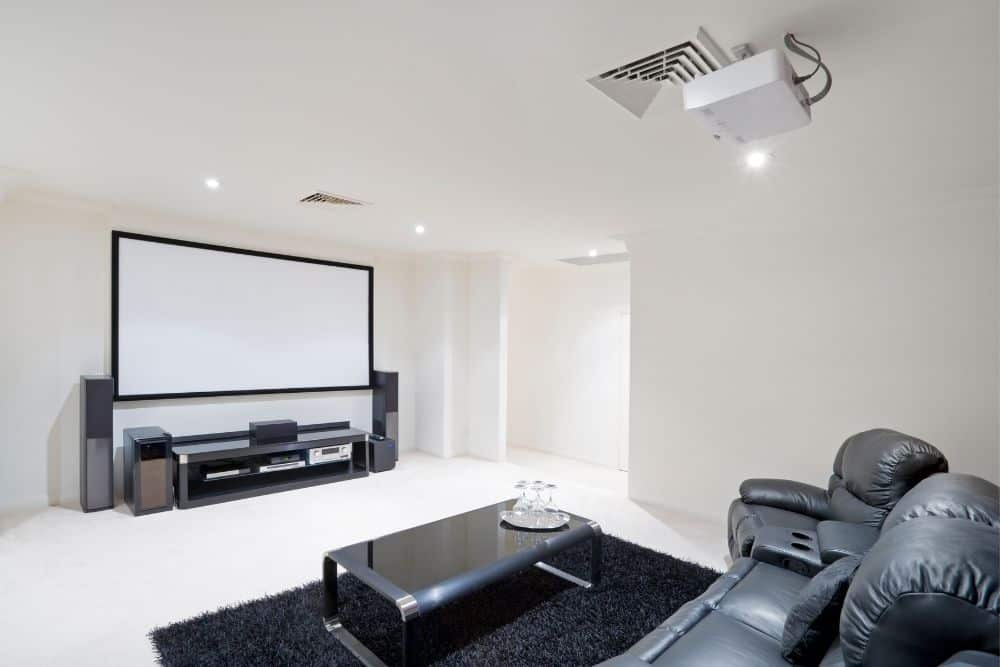 Image Credits: pointerclicker.com
The projector comes with a recommended height that it should sit to attain the best image size. This height is either from the floor or the ceiling. The image might be tilted if you don't set the height correctly.
Most projectors have images projected above the center of the lens. The height varies depending on the model. These projectors are suitable for placement on a table or mounting on a ceiling because the images will be close to the center of the screen. This is so despite the fact the projector itself is closer to the floor or the ceiling.
Check Content Input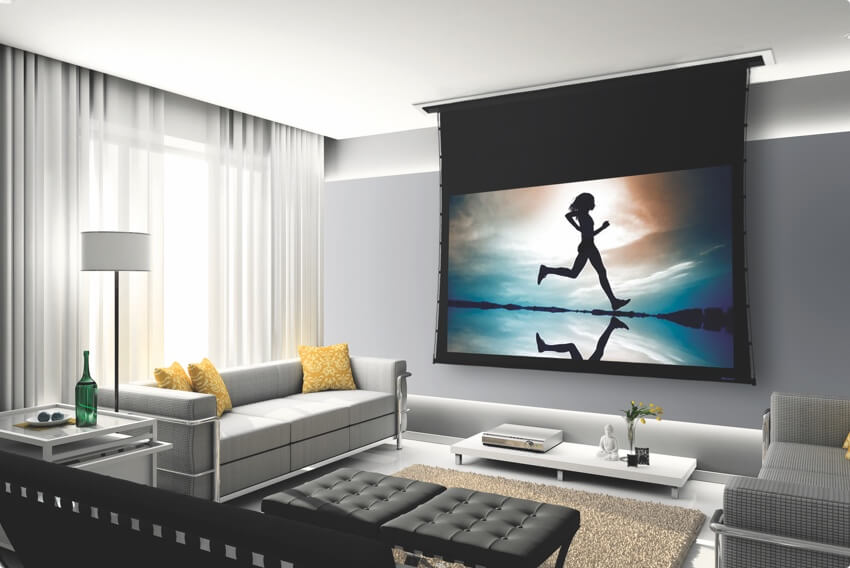 Image Credits: Avidiaonline.com
Choose a projector compatible with how you want to watch your shows and movies. You need to ensure that everything is working well before mounting your projector. If you primarily use a streaming stick, gaming console, or set-top box, use the standard HDMI cable that comes with all home theater projectors.
This cable is the best compared to a wireless connection or connecting multiple sources to the projector. It gives you the most flexibility and the highest resolutions.
Other features like VGA, MHL, and wireless streaming are not always available in home theaters. If you need these options, you need to check and see if they are there and purchase them separately.
Consider Your Sound Options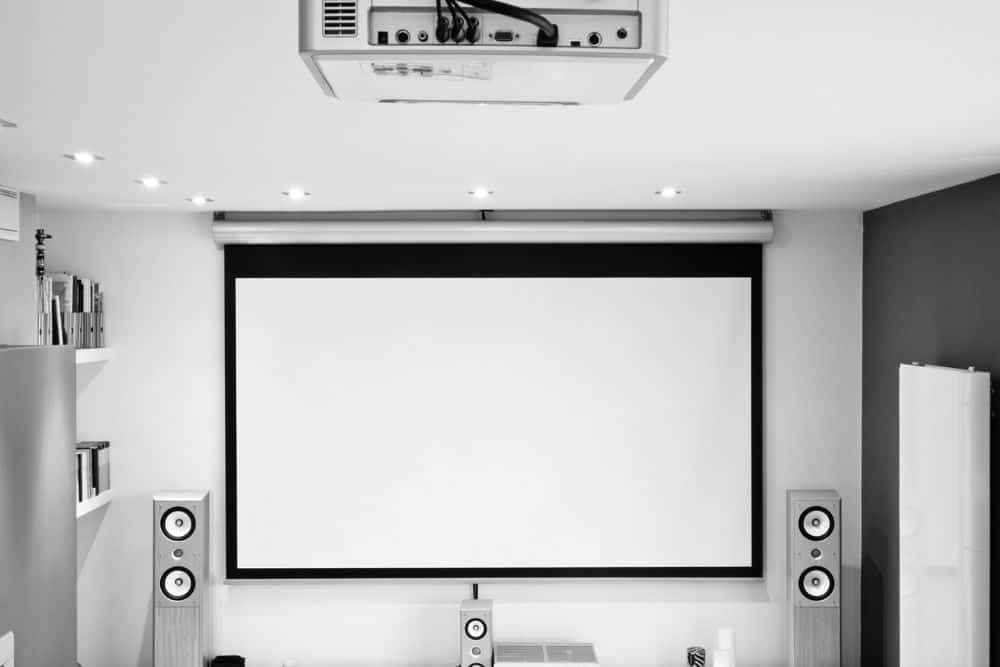 Image Credits: Pointerclicker.com
The projector's internal speakers have few watts, are small, and are not near the screen where the sound is supposed to be coming from. The heat lamps in projectors have fans that cool them, and they produce noise.
You can connect a sound system if you have the space, but if not, connect to a decent Bluetooth speaker for better sound. This will require an auxiliary input, a projector with built-in Bluetooth, or an external Bluetooth transmitter. You will build a surround sound system that will produce the perfect sound effects for your home theater experience.
Alternatively, you can use any powered speakers to enhance your audio quality. Most external speakers have an audio output that can connect to these speakers. Just ensure that the projector you buy is compatible with your speakers. Most video projectors will at least offer a 3.5 mm audio output.
Choose The Correct Picture Mode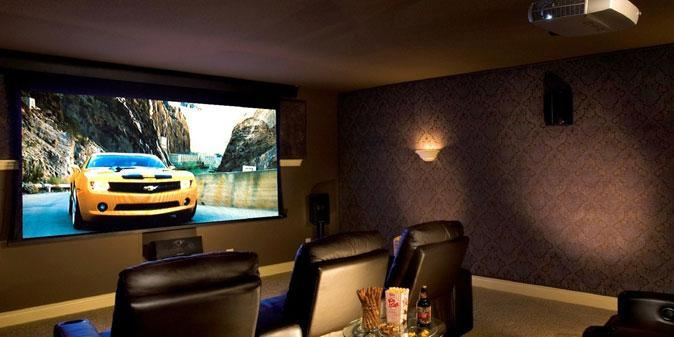 Image Credits: Virily.com
Projectors come with preset picture modes. You will need to choose the right one for your needs. Ideally, home theaters are usually in a dark room, and the overall picture quality is "Movie" or "Cinema."
If your living room is lighter, choose a brighter mode like "Vivid" or "Dynamic." However, these lights are often skewed blue, green, or both.
Inside most projectors is a lamp- some super-bright light bulb. Although some projectors use LED or lasers, they are not common for home theater projectors.
Your projector's lamp will last longer if it works in dimmer settings. While its images may look the best on its brightest lamp settings, it will quickly get drained. The projector will also be louder from the fan noise. Use the "Dynamic" settings, which will vary the lamp power depending on what's on the screen.
Many projectors are rated 4000-5000 hours on their typical lamp setting. This translates to several years if you watch a maximum of 4 hours daily.
Cast an Alignment Image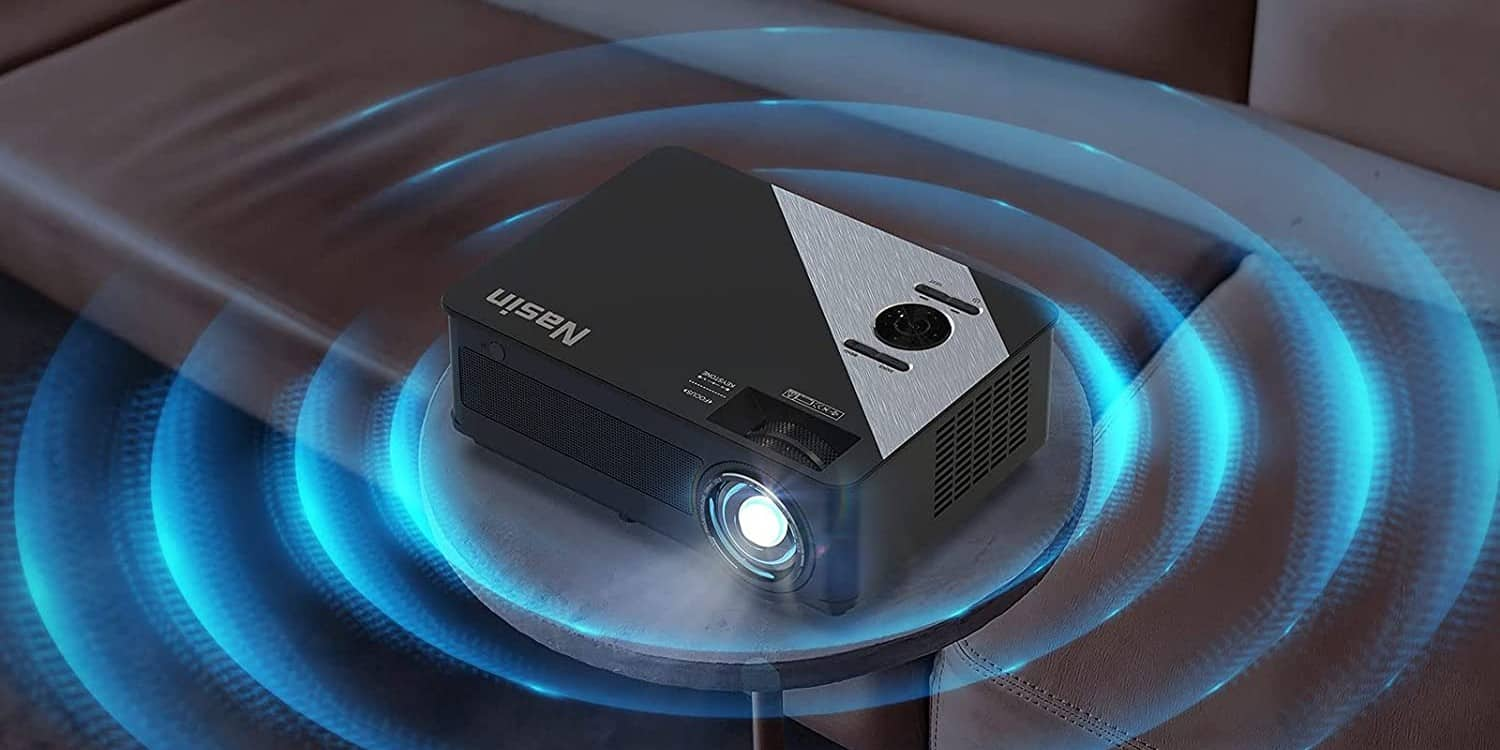 Image Credits: Gadgetreview.com
An alignment image, like the one pictured above, will ensure that your image proportions are in place. The alignment image will also work as a setup disc for several steps. Alternatively, turn off the lights and see where the edges of the images are. Ensure that you use actual video content.
If you find that your image orientation is not rectangular, it means that it's not precisely perpendicular to the screen. Ensure that you measure the exact distance for everything to make aligning the projector easier.
Please do not use any keystone correction on the projector because it will electronically manipulate the image to a rectangular shape. This will affect the resolution and image quality.
The lens shift will mechanically angle or move the lens without much effect on the image. Adjust focus until you get sharp details. Consider the lens shift limits so that your images do not go overboard. Some projectors come with an onboard wizard to walk you through settings, sound, and picture configuration.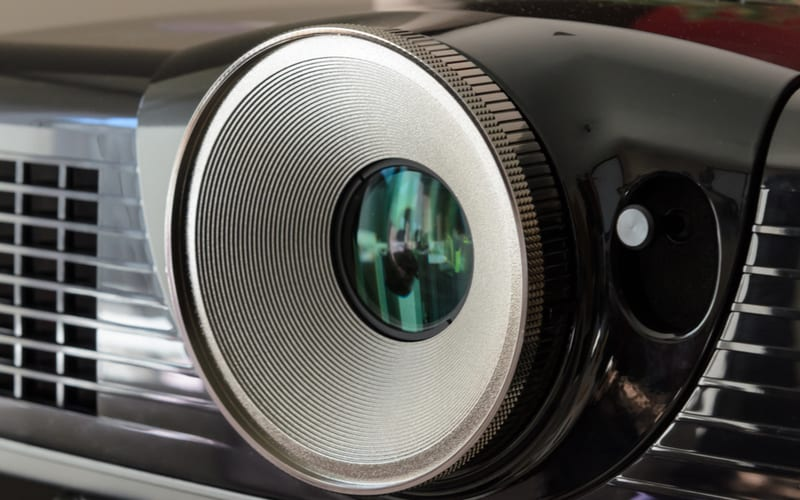 Image Credits: pointerclicker.com
Put All Pieces Together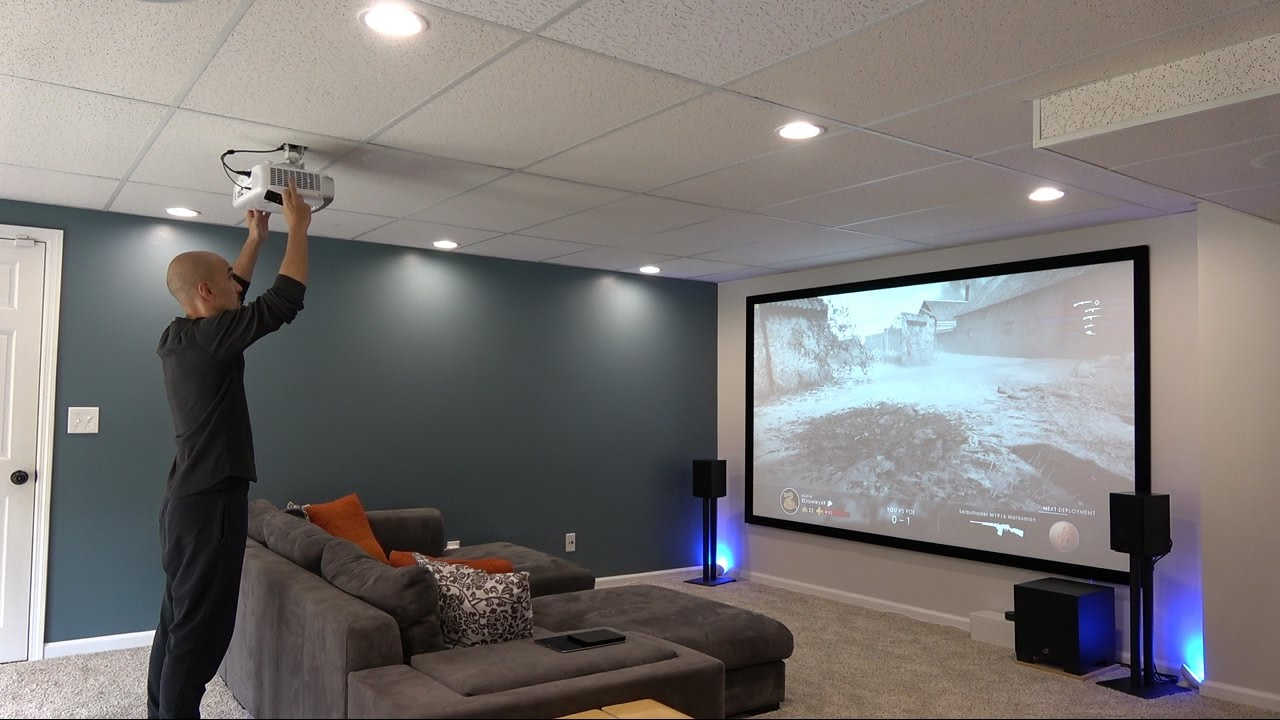 Image Credits: Projectortop.com
Once everything works perfectly, it's time to mount the screen and video projector permanently. Make sure that you have purchased everything and assembled it before you start. Ensure that you have the proper cables, screws, and other tools before diving into your project.
Remember to tack away any HDMI cables so no one trips over them. If you need to run the HDMI cable through a wall, ensure it is allowed and follow any building codes. Read through your projector's manual to ensure that you connect things in the correct order. This will ensure that everything works correctly once you power the system.
Conclude Your Installation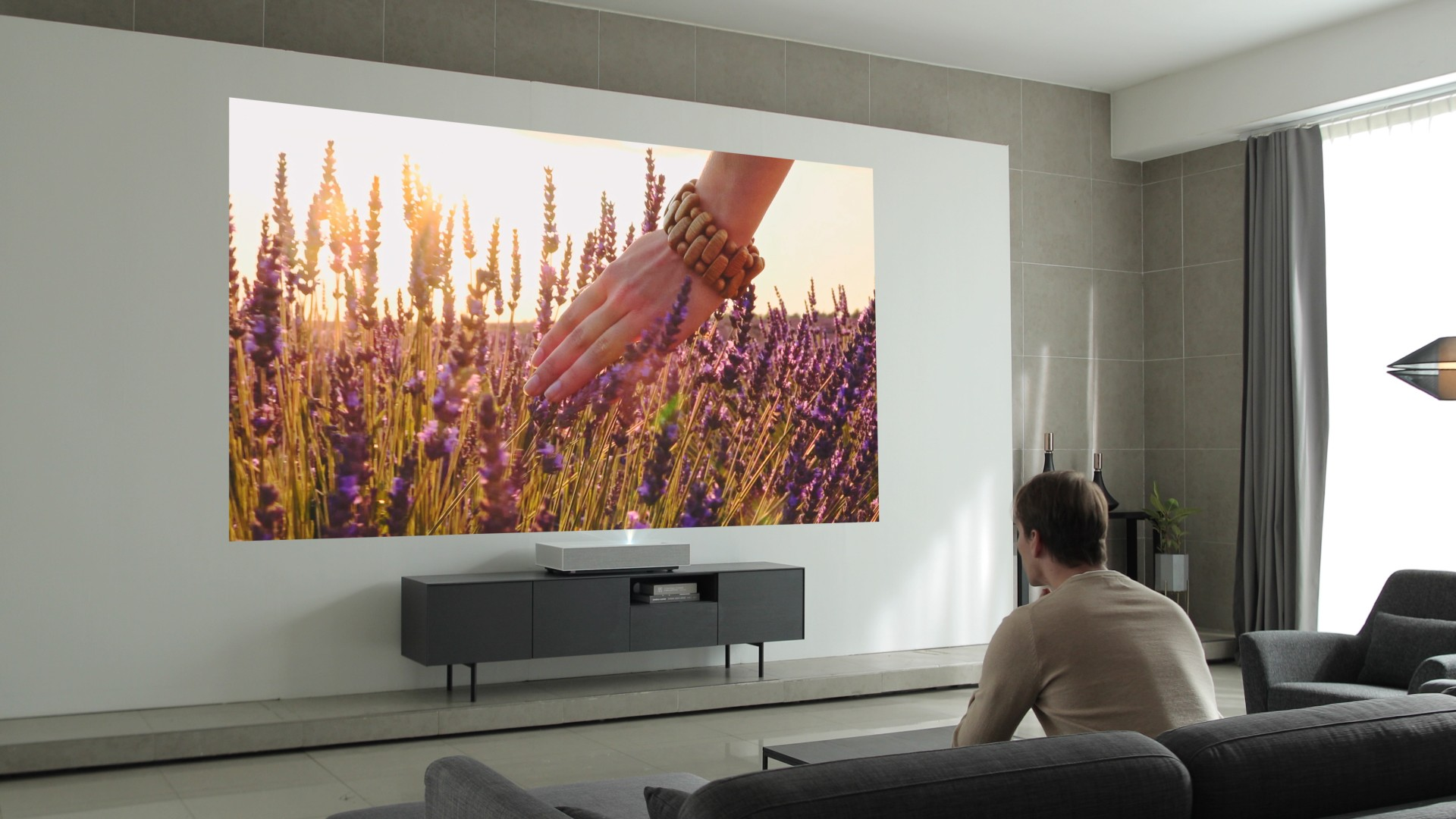 Image Credits: Techradar.com
Hang your screen permanently, mount your projector, and place your speakers in a stable, permanent place. Double-check to avoid hazards and ensure no cords or wires are hanging loosely or draped across walkways.
Check to make sure that everything has been hooked up correctly. Ceiling mounts are especially difficult to correct once mounted, so ensure that you fix them properly. Fixing any problems during installation is better than finding out about them when you've just sat down to enjoy your theater experience. Test the sound and the picture to ensure they work well on all channels.
Turn off the lights and enjoy!
Conclusion
Setting up a home theater system with a projector will create the perfect theater experience, just like those in movie theaters, right in your home. Follow these steps to ensure that your installation is successful.
Featured Image Credits: Community.thriveglobal.com