Are you looking for a way to remodel your kitchen sink and do not know the exact size to go with? If you are undecided, choose a standard kitchen sink size since it fits most kitchens. This article discusses some sink sizes that will leave your kitchen looking revamped and modern.
The standard kitchen sink sizes range between 22 inches long and 30-33 inches wide. We have listed the qualities and dimensions you need to look out for in these kitchen sinks. So, without wasting time, let's get into the article.
What Is the Standard Kitchen Sink Size for A Small Kitchen?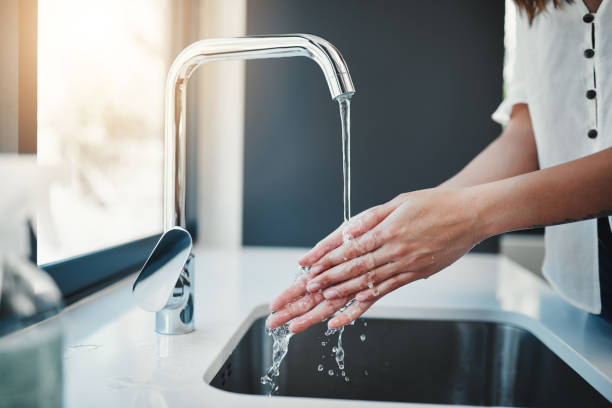 If you have a smaller kitchen, you don't need to worry about the sink type that will fit it. There are a lot of kitchen sink options to explore for small spaces. For example, drainboard sinks with removable cutting boards are the best for compact kitchens. These sinks also contain drying attachments to air dry your utensils if you do not have a dishwasher.
Every sink type can work in a small kitchen as long as your kitchen sink dimensions are between 22 to 24 inches. However, if your kitchen sink size is between 27 and 30, it will be too large for a small kitchen. It would be best to conserve a lot of counter space while installing a new sink. Since you have less kitchen space, you need to use sinks designed for small spaces.
For example, single bowl sinks work best for small spaces, but if you want double bowl kitchen sinks, you will need small basins, which make your sink area look crowded. We have discussed below some kitchen sink types for small kitchens.
Common Sink Styles For Small Kitchens
1. Kitchenette Sinks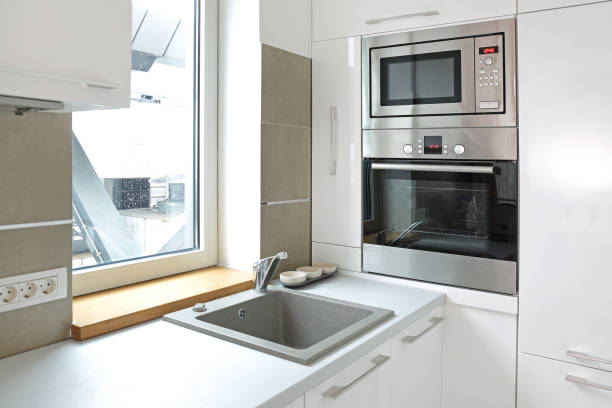 Sometimes the smallest sinks are bigger for tinted kitchens. For example, a 22-inch sink may be too big for a tiny kitchen or a kitchenette. You may experience this issue if you buy an old studio apartment or tiny home. If you have a kitchenette, you will need a sink like a kitchen island sink or a prep bar sink.
These sink bowls are only 15 inches long and would also fit in a home bar.
Prep bar sinks are tiny, so dishes will pile up quickly if you lack a dishwasher. If a 22-inch sink fits perfectly in your tiny kitchen, you can choose it. While at it, you can check whether your tiny kitchen can fit a deeper sink bowl.
2. Wall Mounted Sinks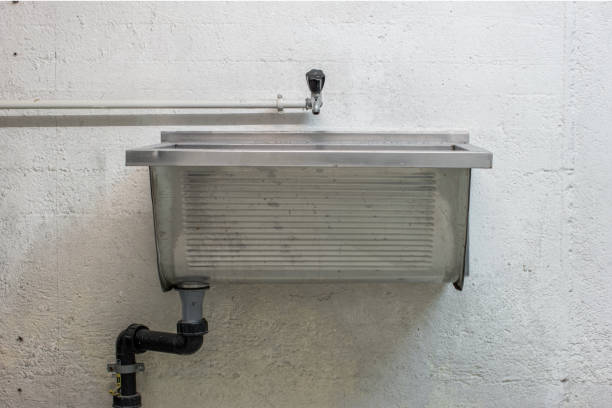 Another option for small kitchens is wall-mounted sinks. These sinks are space-saving and do not require a counter space for installation. Instead, you mount them onto a wall.
If you live in a studio apartment or loft with open layouts, wall-mounted sinks will work great for you since they will help you save space. However, you will need to build additional upgrades to your kitchens, such as freestanding counters, kitchen storage, and portable stoves.
Furthermore, you will incur extra installation costs since you require a professional to install it. You will also need additional plumbing features to help proper drainage of water from your sink.
3. Round Sinks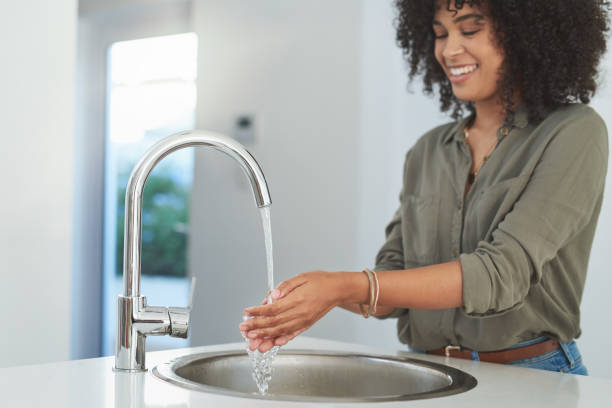 If you are used to rectangular sinks, then it is time you switch to circular or oval sinks since they take up less counter space. These sinks are common in bathrooms, but you can still include them in your kitchen. However, it is best to go with an oval-shaped sink since it creates room for extra faucets.
4. Corner Sink Style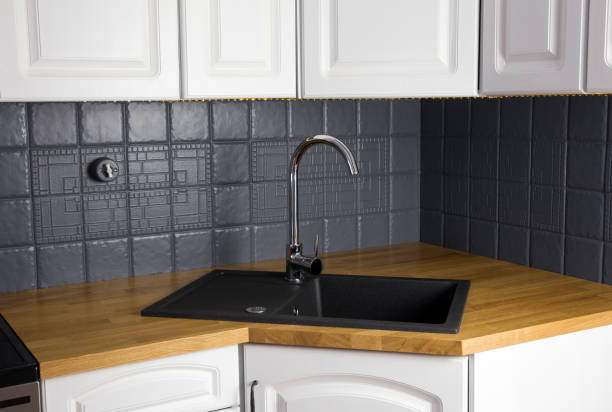 If you are looking for a kitchen design that may suit your small room needs, you should try out the corner sink style. The style features two sink basins positioned to form a right angle. In addition, the sink is designed to be a double bowl sink. You can also find these sinks in commercial kitchens.
If you are looking to save on space, this will be ideal for you since they sit in a corner, thus saving you more counter space than rectangular double bowl sinks. It is also ideal for hosting since it creates more room for many people to use the kitchen at once.
Its back measures about 36 0r 42 inches in length, but the front-facing is smaller. A 32-inch corner sink measures 17 inches on the front, while a 42-inch sink measures 24 inches on the front.
Kitchen Sink Designs
The most common sink types include the classic integrated sinks. These sinks have a seamless look and blend in almost all kitchen styles. Unfortunately, their seamless designs make grime stick on the rims and seams. You can find these risks in most homes, but the problem arises when you want to resize.
It is easier to redesign other types of sinks by simply dropping in a new sink, but in this case, you will need to replace the entire kitchen counter. In most cases, experts recommend these sinks for bathrooms than kitchens.
So, before you install an integrated sink, you should consider the needs of your household and budget accordingly since it is hard to replace them. For example, if you have a large family consider getting double-in sinks with deep basins since they are the best for soaking dishes. However, if your family is small or you live alone, you can go for shallow sinks or a single bowl sink.
1. Drop-In or Top Mount Kitchen Sink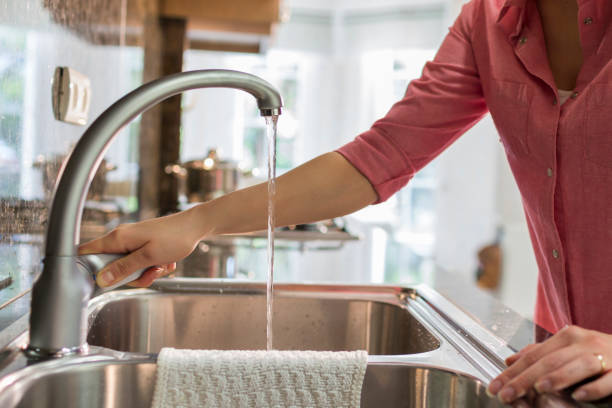 Are you looking forward to replacing your kitchen sink size? You can never go wrong with drop-in or top-mount sink types. These kitchen sink types have gained popularity over the years and are known to be the easiest to replace. If you feel your sink size is too small, you can drop it into a larger size. Then, drill a new sinkhole instead of remodeling the whole kitchen counter.
You can install a drop-in sink from the top and replace simple details by yourself. You will only need professional help when you are cutting the new sinkhole. However, if your new sinkhole is the same as the previous one, you will not need professional assistance as the new sink will fit in.
The downside to drop-in sinks is that they have visible rims, which homeowners dislike. These sink rims trap stubborn food debris and gunk if the sink's drainage system is not watertight. However, you can always prevent the gunk build-up by tightening the sink during installation.
If this sink type does not interest you, you can try out an undermount sink. These sink types are ideal for homeowners who want deeper sizes without rims. You can also install the counter underneath and keep them in place with sink clips. However, you may incur extra installation charges since they are harder to install than drop-in sinks.
2. Apron Style Sinks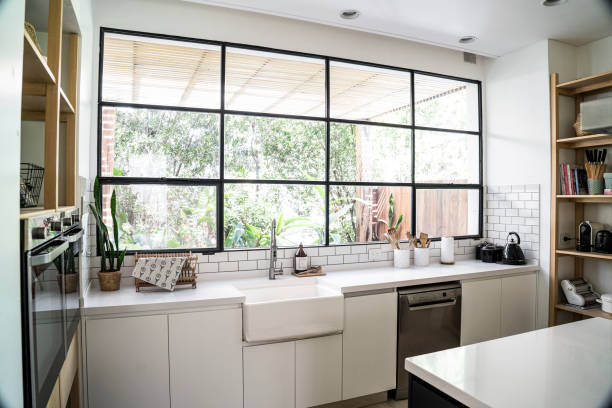 Apron sink designs are named after the wall or apron bulging over the front counter. They are similar to the drop-in sinks, but their front comes out of the kitchen sink counter.
They are also known as farmhouse sinks since they are common in most farmhouse-style homes. They were originally simple basins mounted on top of freestanding kitchen counters or tables, but later they were incorporated into the sink.
Since apron sinks protrude from the kitchen counter, their sizing is difficult. First, you must consider the sink dimensions and how far the sink will jet out. The apron sink length will determine the depth of your sink, and in most cases, apron sinks are up to 10 inches long.
The placement is also critical since standard kitchen countertops of apron sinks are always 25 inches wide. When replacing your existing sink with this sink, consider the dimensions to avoid your sink protruding too far or limiting the back counter space.
Apron sink types are the best for small kitchens since their sink sizes range up to 20 inches long to over 60 inches wide if you use them for triple bowl designs. However, sometimes, the apron sink designs may have drainboards that require extra counter space.
3. Drainboard Sinks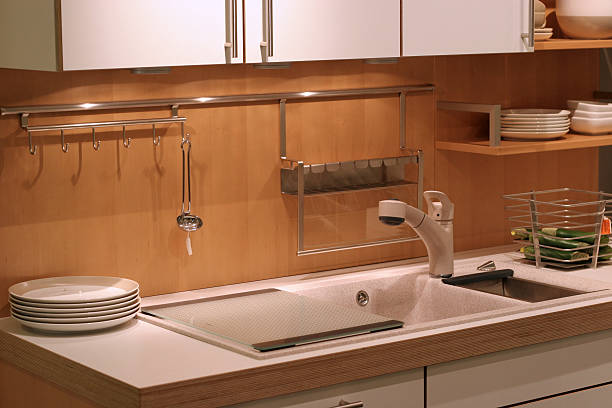 Drainboard kitchen sinks come with attached drainboards. They have the same installation procedure as drop-in or farmhouse sinks, but you can also find them in undermount designs.
Their sizes range from simple to advanced, and they also come with cutting boards for sink organization. These sinks come with multiple features and thus require more counter space than regular drop-in sinks.
Why Should You Measure a Kitchen Sink Size?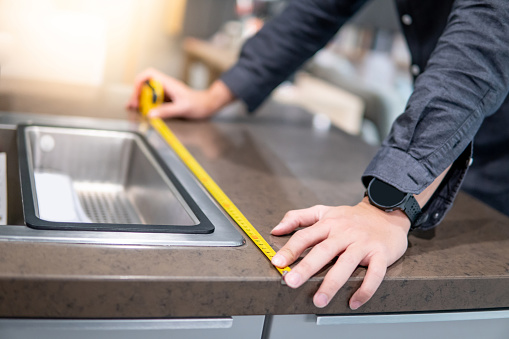 There are many reasons you should consider when getting the measurement of a kitchen sink. First, since the sink is a feature you frequently use in your household, choosing the wrong size may put you to risk, such as neck and back pain, lack of space, drippy sinks, and risk of damage.
It is even more crucial for home sellers to consider the kitchen sink size when building homes. Most home buyers do not like homes that may require extra renovations that may cost them after moving in. The wrong sink size, especially the inbuilt one, can scare off potential home buyers since they cannot replace it with the kitchen sink size they want.
Furthermore, the kitchen is the most important part of a home; home sellers need to upgrade their sink sizes before they sell them. Most buyers consider the kitchen sink size before they make an offer. Therefore, when you upgrade your kitchen, you can add a considerable amount of space to increase the value of your home to a buyer.
How To Measure a Sink Size To Fit Your Kitchen Needs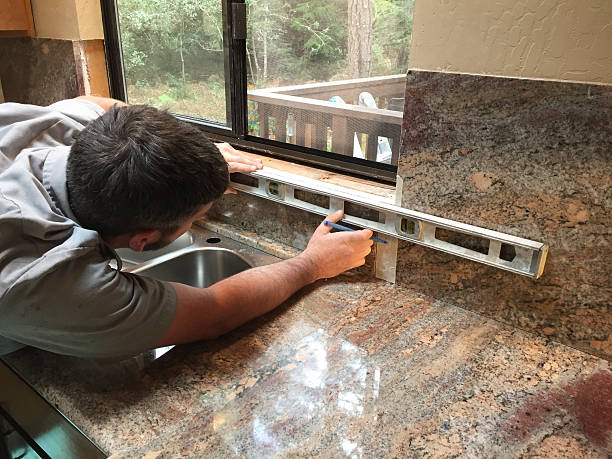 If you want to change your sink in your bathroom, kitchen, or laundry room, you need to know the exact measurements that will suit that area. Measurements may only differ regarding the design you want to use. For instance, most round sinks may take less space than square or rectangular ink.
To get along easily, you need to know that different types of sinks require different measurements. For example, common sinks include a farmhouse sink, an undermount sink, and a drop-in sink.
A drop-in sink is what most people refer to as the overmount sink. You can install it by dropping it on your countertop. This type of sink has the sink lip around the top and goes through the countertop.
The only difference it has with an undermount sink is the installation. You will install an undermount sink underneath the countertop, so you don't see the lip around it.
The farmhouse sink also lacks a lip around it. However, it leaves its front exposed instead of being covered by a cabinet.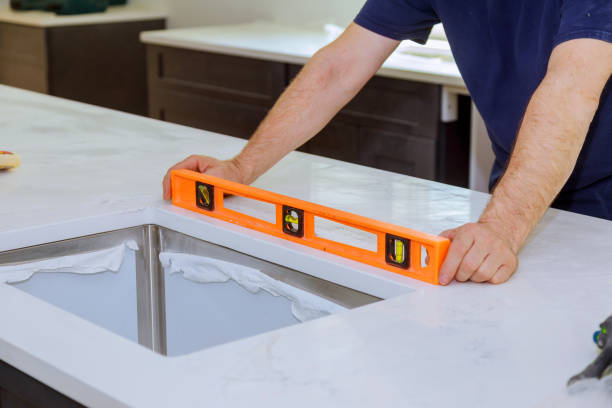 In most cases, you will measure sinks from the outer edge of the sink lip to its lengthwise. If your sink does not have a sink lip, let's say it is the farmhouse kitchen sink or an undermount kitchen sink; you will measure it from one of the edges of the countertop and its length.
Repeat the measurements, making sure you measure from lip to lip from the countertop edge to the other edge. Again, the measurements will depend on the type of sink you have.
You will also have to measure the depth of the sink, which is how far down the sink will sit on your cabinet space. If you want to install a drop-in kitchen sink, you will measure from the top of the sink lip to how deep the sink gets inside the cabinet space.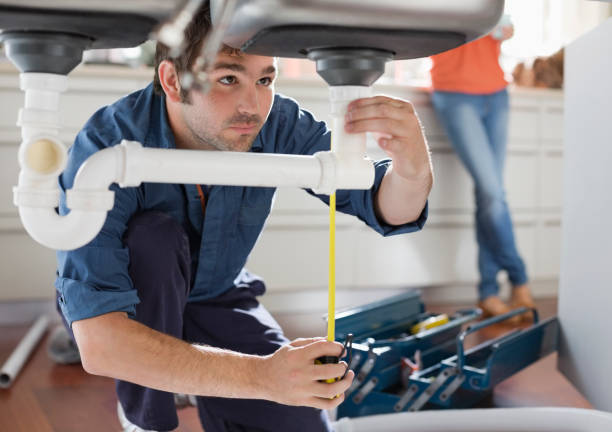 For farmhouse and undermount sinks, you will measure from where the countertop and the top of the sink meet the countertop to the deepest part of the sink basin. If installing the farmhouse sink, you must also measure the sink's exposed front depth.
If you install the round or oval sinks, you'll measure their diameter or the distance across the widest part of the sink. You should also measure how deep it goes to the kitchen cabinet to ensure it fits the replaced sink properly.