If you have recently remodeled your house, you will also need to remodel your backyard, so it communicates the same elegance, character, and style. Need help figuring out how to do it? Read on as we tell you what to consider, where to start, and which backyard remodel ideas you can implement to create a unique space outdoors.
What Does a Backyard Remodel Include?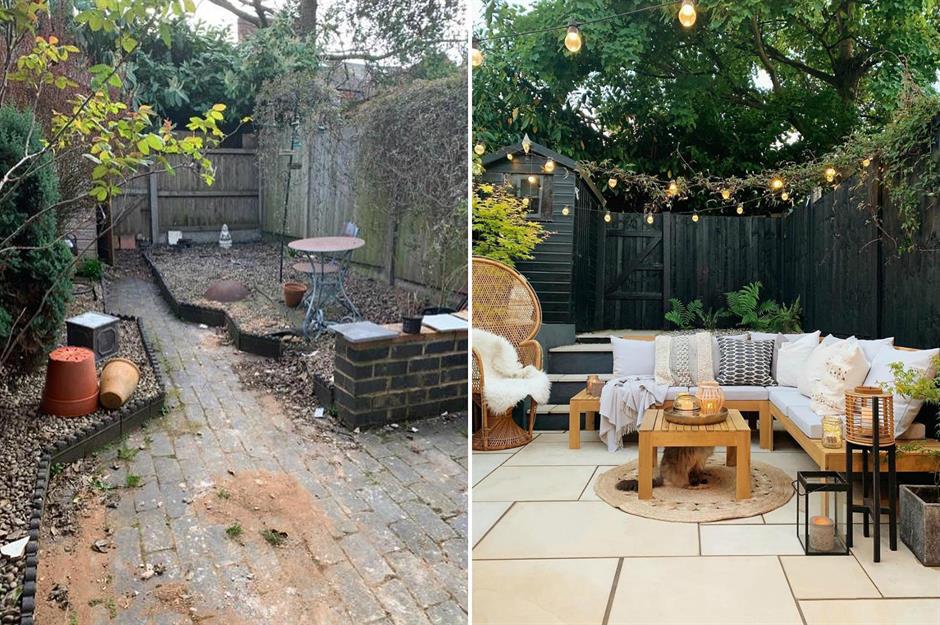 Image Credits: loveproperty.com
A backyard remodel includes changing your outdoor space's layout, structure, and features. So, if you do not have a garden or a lawn, you can decide to hire a landscape architect to design one for your space. Alternatively, you can hire a landscape designer to replace a garden with other features such as a swimming pool, a deck, or a playhouse. Furthermore, you can decide to improve your existing backyard with more features, including plants, structures, and furniture.
Designing a healthy has many benefits, including upscaling the resell value of your home, creating additional living spaces, improving your home's style, and creating a relaxing and healthy space.
A yard is a perfect place to reduce stress and improve your immunity through relaxation and yard work. According to a University of Kansas study, yard work can help improve your bone health. In addition, another study shows that interacting with the outdoors and nature, even for a few minutes, can alter your moods for better mental health.
Ready to start remodeling your backyard? Here are some factors you should consider while planning your project.
Factors to Consider When Planning Your Backyard Design
Image Credits: lisadiederichphotography.com
Are you stuck trying to come up with a backyard design plan? These four factors will help you get creative.
a) Purpose
The first thing you need to consider before redesigning your outdoor space is how you use it or how you intend to use it in the future. For example, do you want the backyard for entertainment, relaxation, sports, or hosting friends? When you understand how you want the space to serve you, it will be better to sort through many backyard remodel ideas and find one that works for your needs.
b) Backyard Design
Now that you know how you want to use your backyard, the next step in creating a compatible remodel is to define functionality or backyard design. This requires understanding your traffic and what features they will need in the backyard.
For instance, if you want a space where your little ones can play, you will want to create a child-friendly backyard. With a child-friendly design, you can consider features like a lush lawn where they can run around or a playhouse where they can relax or play games.
On the other hand, if your main purpose when remodeling your backyard is to create more space for hosting guests, you can consider features like a firepit, lighting, seating spaces, and an outdoor kitchen.
Furthermore, if your purpose is to create a private outdoor space for lounging and relaxing, you can consider features like a comfortable sofa, a pergola, or a high fence.
c) Landscaping
So, you have a purpose and design in mind. The next factor to consider is how much landscaping is required because it is the first step in a backyard remodel project.
To understand this, look back into the design you created above and understand if you want a lawn or not. Then, if you want a lawn or a garden, list down the plants you would want to get, and also consider the amount of maintenance required to keep the greenery alive.
If you don't want plants, consider the features you can use to improve your backyard. These will include wooden decks and patios, pavers, stone, and more.
d) Your budget
The cost of a backyard remodel depends on your chosen design and the materials and features you want to use. When planning a budget, understand what you already have, what you would like to add, and the labor required to finish the project in good time.
Then, when you have an estimated budget, it is also best to keep an emergency fund for certain eventualities, like unplanned delays and damages. Additionally, also have a budget for maintaining the backyard once remodeled.
Backyard Remodel Tips to Use
Image Credits: shadefxcanopies.com
While the thought of kicking back and completely relaxing in your backyard is motivation enough to start a remodel, you will soon realize the daunting task remodeling is. It can be expensive, and settling down on one backyard design is difficult. So, here are a few tips that can make the remodel easier to achieve.
a) Hire a Professional Landscaper
Sure, this feels like counterproductive advice when you need to save money, but sometimes an expert is cheaper than doing the remodel yourself. A landscaper can advise on issues like topography and easy backyard designs for your space. Depending on the design you want, a professional landscaper can advise on the best way to balance greenery, structures, and water features and tell you what resources you need to complete the project.
If you only need to add a few touches to your backyard, you can consult a landscape architect and use their advice to finish the job. However, suppose you are considering a major remodeling project that includes serious landscaping and constructing features like a swimming pool or patio. In that case, the expertise of a certified professional can save a lot of money in the long run.
b) Create a Backyard Design
Similar to picking a design for your interiors, it is also best to work with an outdoor design as you remodel the backyard. As a place for relaxing and entertaining loved ones, ensure the space can communicate your style. Want some inspiration?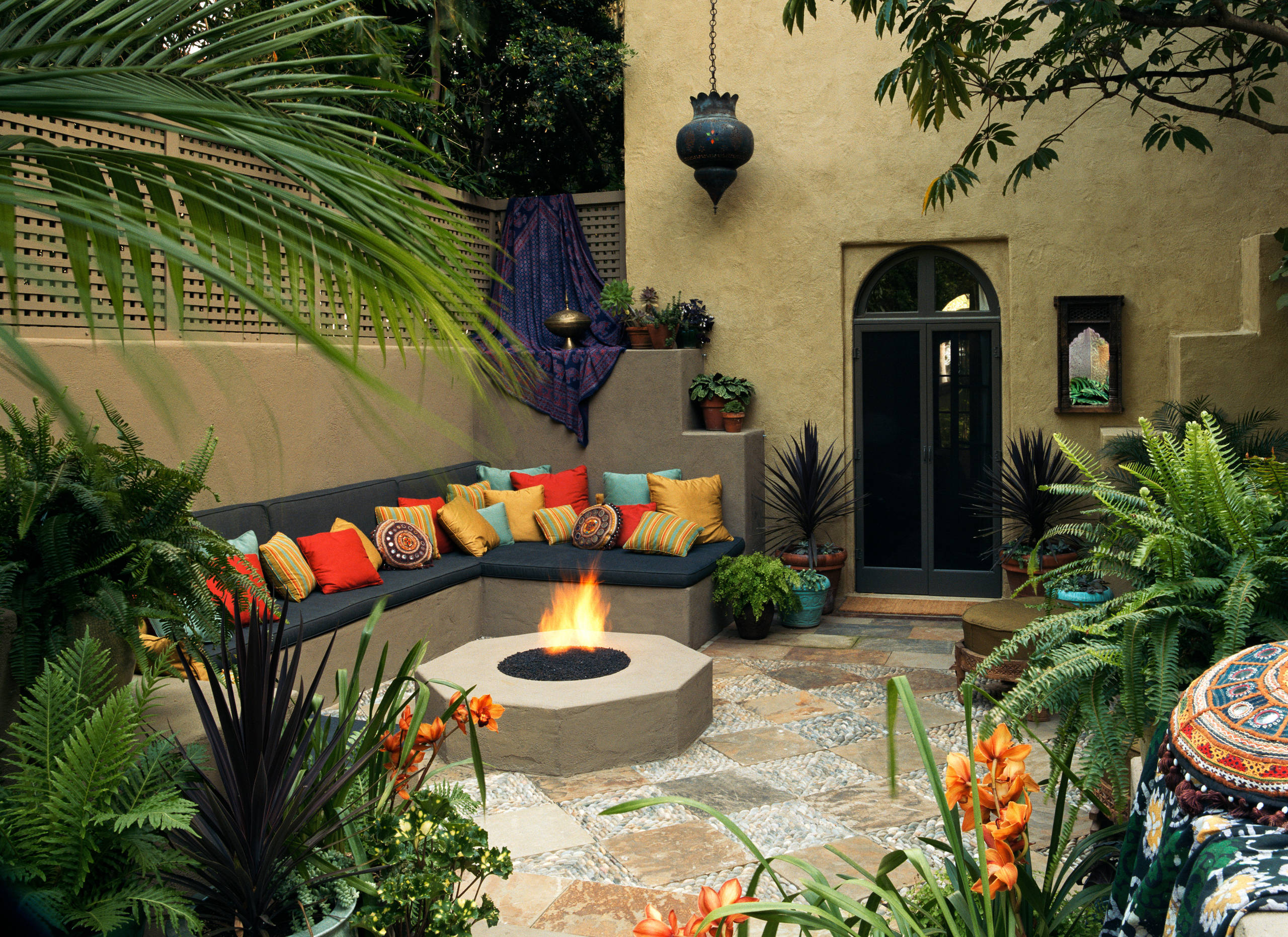 Image Credits: houzz.com
You could design a Mediterranean backyard by sprucing up your design with a mosaic patio. You can also throw in Mediterranean elements like a plinth and urn or plant herbs and spices to accentuate the style.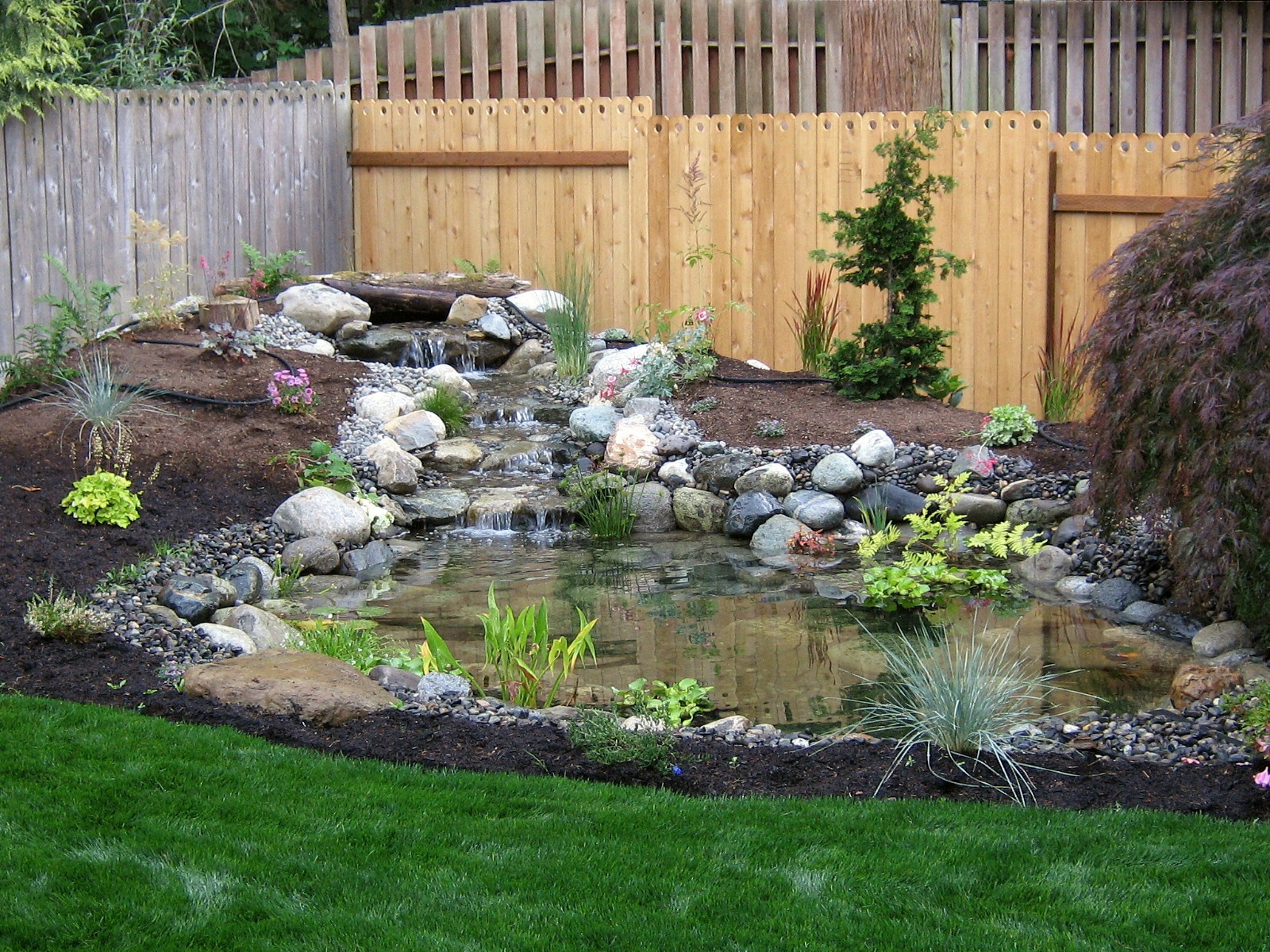 Image Credits: houzz.com
You can also create a zen backyard by designing a rock garden with a koi pond or go for a coastal backyard by incorporating a pergola surrounded by vines and soft fabrics.
c) Start with Landscaping
The first step to a complete remodel is perfecting the backyard landscape. When you have the best design to work with, decide which structures need to be built, such as patios, fountains, water ponds, a swimming pool, a playhouse, cubbies, or sheds, and build these after you designate the area for each.
It is vital to work with definite borders, especially if your backyard includes different areas, such as a garden and entertainment section. You can use plants, trees, flower beds, and walkways to separate and connect the spaces. It is also a good idea to incorporate topiaries to give your backyard a neat and unique look.
Landscaping is an important step of any remodel, and if you are not sure where to start, it is best to get a landscape architect who can introduce you to a few ideas and designs.
d) Finalize the Backyard Design
In this step, you want to understand what features will complete your design and functionality. So, think of where you will sit or relax, when you will use the backyard, and how much maintenance you will need to keep the space lively.
Choose outdoor or weather-resistant furniture and place them strategically to improve backyard functionality. For instance, if you intend to use the space to host friends and family, you will want to arrange seats close to an outdoor kitchen or firepit. Alternatively, if you want a place to relax, arrange the seats under a shade or near a fountain to encourage calmness.
Also, incorporate the best outdoor lights if you plan to use the backyard in the evenings or nights.
Finally, ensure your backyard provides enough privacy. So, consider the types of fences to put up. These can be the best lattice fences or well-maintained topiaries. If you don't have a tree for shade, you might also want to invest in an artificial shade so you can use the backyard on hot afternoons.
e) Go for Minimal Maintenance
Ensure the design you pick suits your topography and traffic, lest you incur more costs updating the features. If you want to start a lawn, ensure you plant the best grass or use artificial carpets. In addition, if you want a garden, place it strategically for enough sunlight and minimal watering when it does not rain.
When choosing furniture, only go for weather-resistant seats and tables, and use fabrics that can withstand the weather. For surfaces like decks and patios, use natural materials like stone or wood that require minimal maintenance, including washing, sealing, or repainting.
15 Backyard Remodel Ideas to Get You Inspired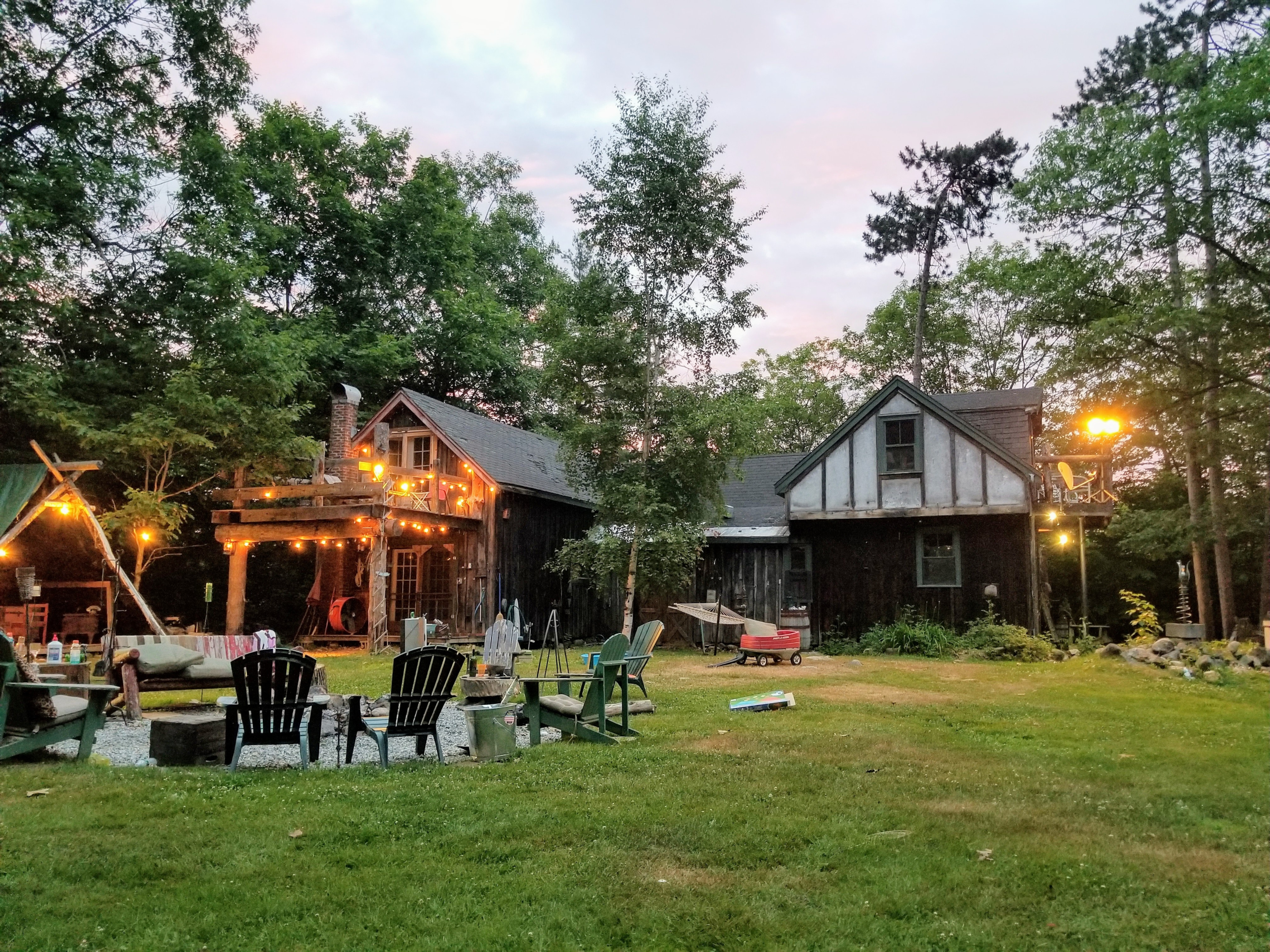 Image Credits: unsplash.com
The backyard is a vital extension of your house, so how you design it will set the tone for your entire home. Are you struggling to come up with a unique design for your remodel? Here are some 15 ideas that you can learn from.
1. Build a Deck or Patio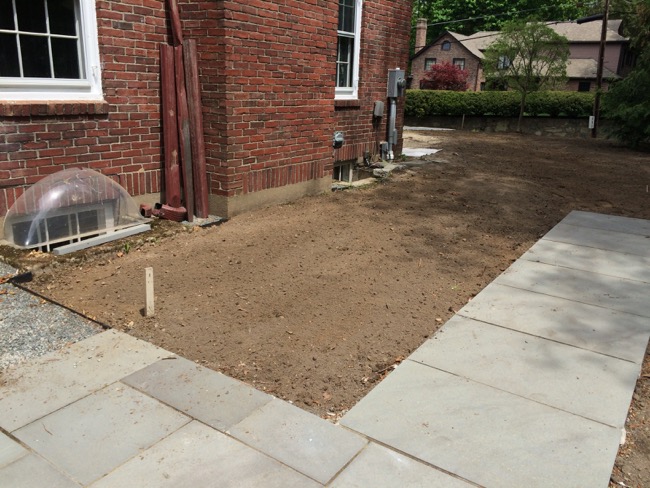 Image Credits:thegardencontinuum.com
A deck or a ratio is the easiest way to transform a gloomy backyard into an inviting outdoor oasis next to your house. It is easy to design, and you can add as many seating spaces as possible. The best thing about a deck or patio is how easy it is to achieve, regardless of space. It is also easy to maintain, and you can create the surface with the best quality wood or tiles.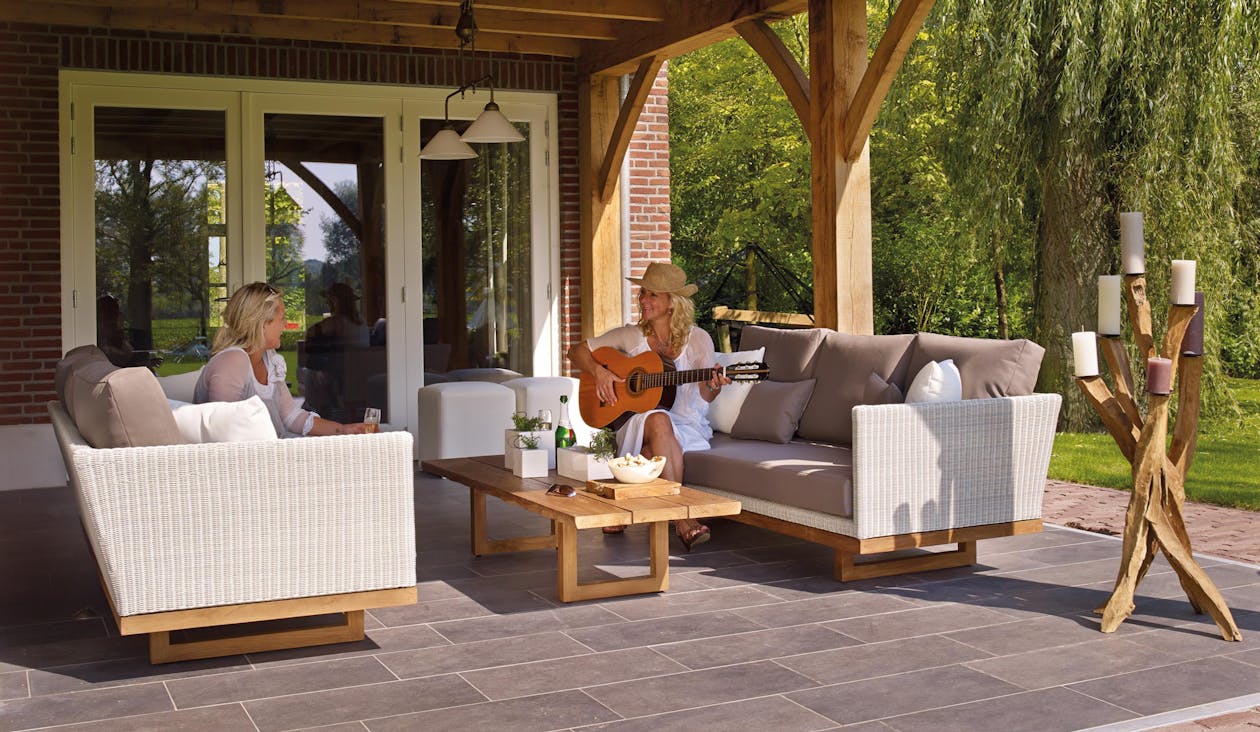 Image Credits: pexels.com
You can create an outdoor living space with a sofa and table, then decorate the space with throw pillows, flowers, and plants. You can also place an outdoor rug under your couch and table to make the deck comfortable and unique. One thing to not forget for this backyard design is enough deck lighting. You can utilize your porch lights or add sconces whenever you lounge there at night.
2. Build a Pergola, Pavilion, or Gazebo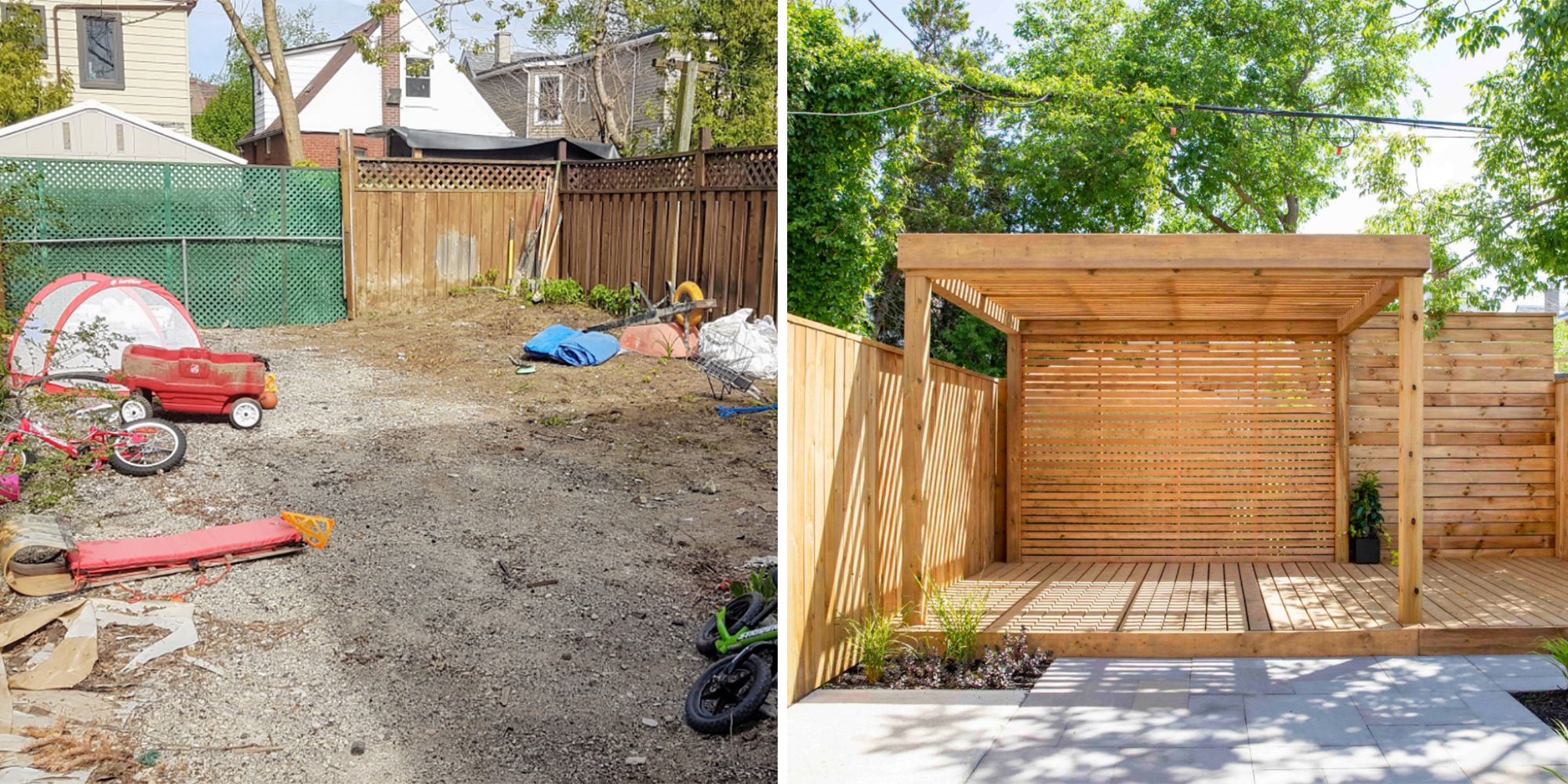 Image Credits: womansday.com
While a deck or patio is best when creating an outdoor living space next to your house, you should consider a pergola, pavilion, or gazebo if you want to lounge further from your house. This outdoor space is best for hosting guests where privacy is paramount and when you need to communicate your stylish side.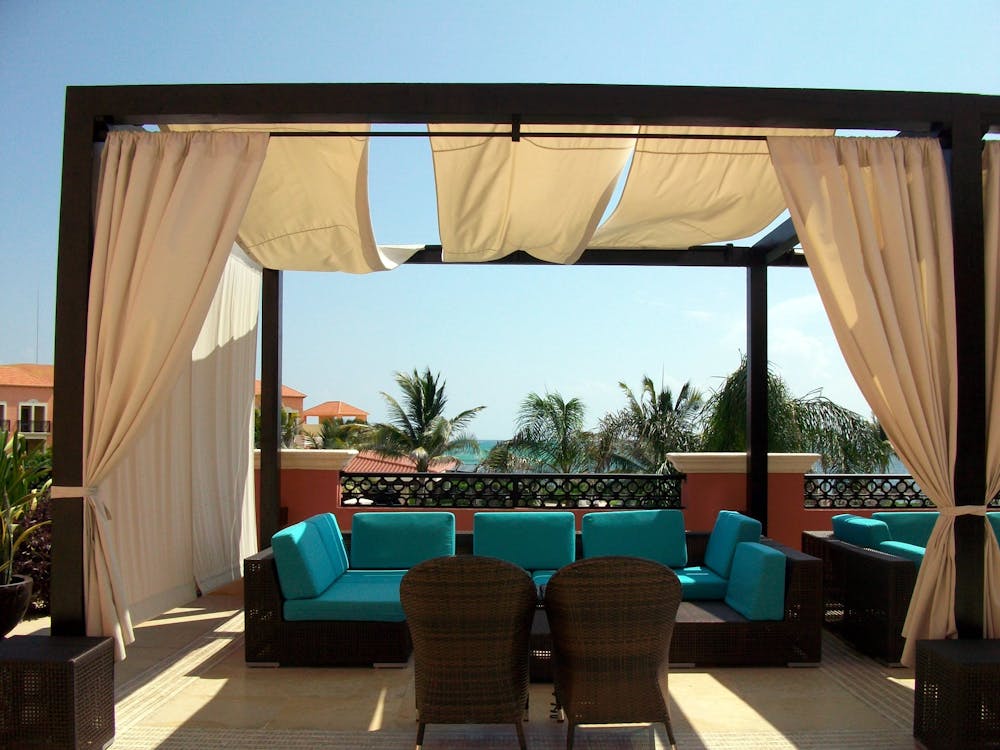 Image Credits: pexels.com
A pergola idea works with many outdoor themes, including a coastal theme. Because the structure allows the sun to shine through the slats, you can surround it with beautiful fabrics and vines to create quite a picturesque outdoor space.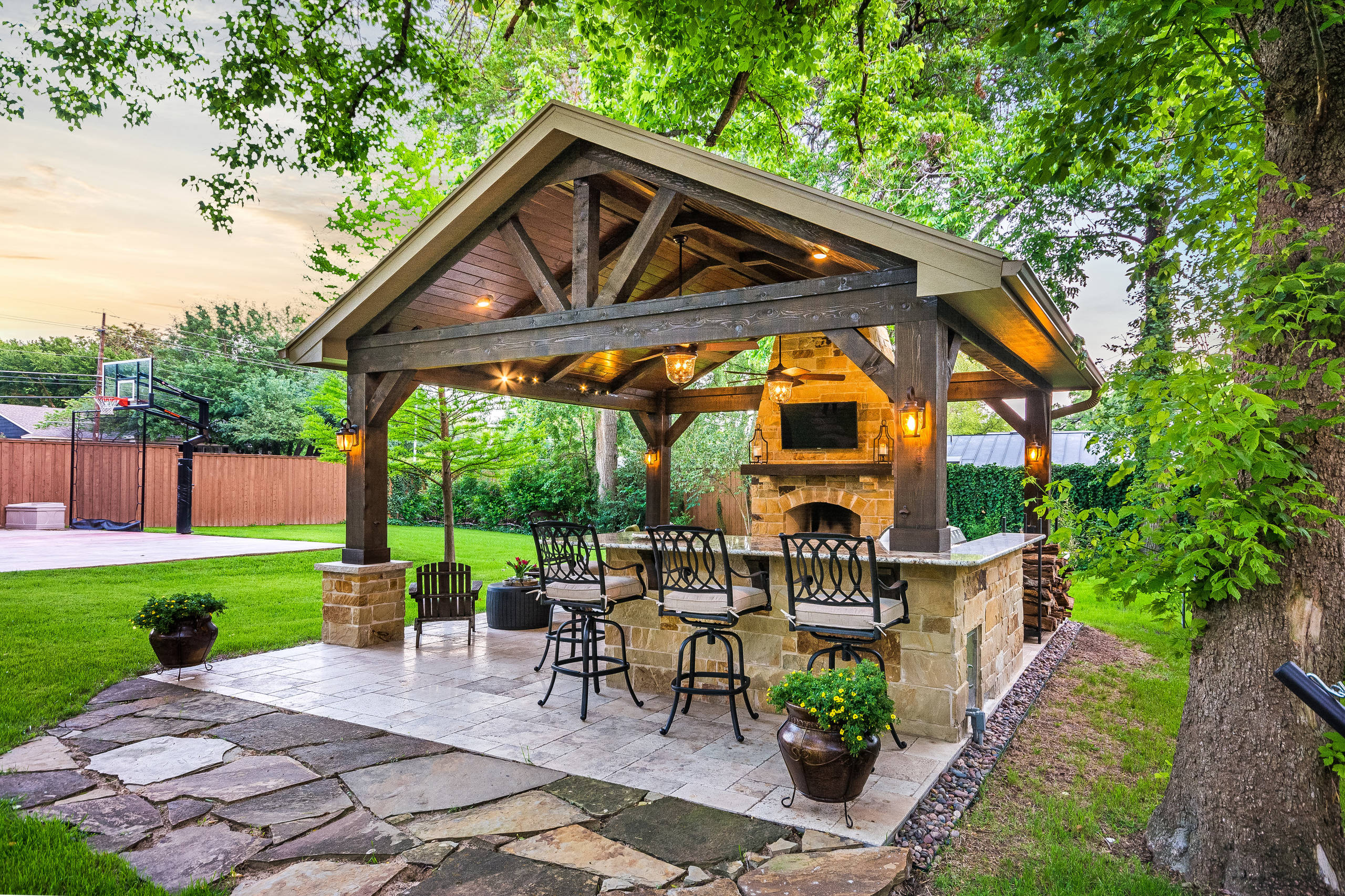 Image Credits: houzz.com
You should consider building a gazebo or a pavilion if you want better protection from the sun and rain. The former will need its floor and is the best option to build furthest from the house. Choose the best roofing materials, and surround it with a half wall for better privacy.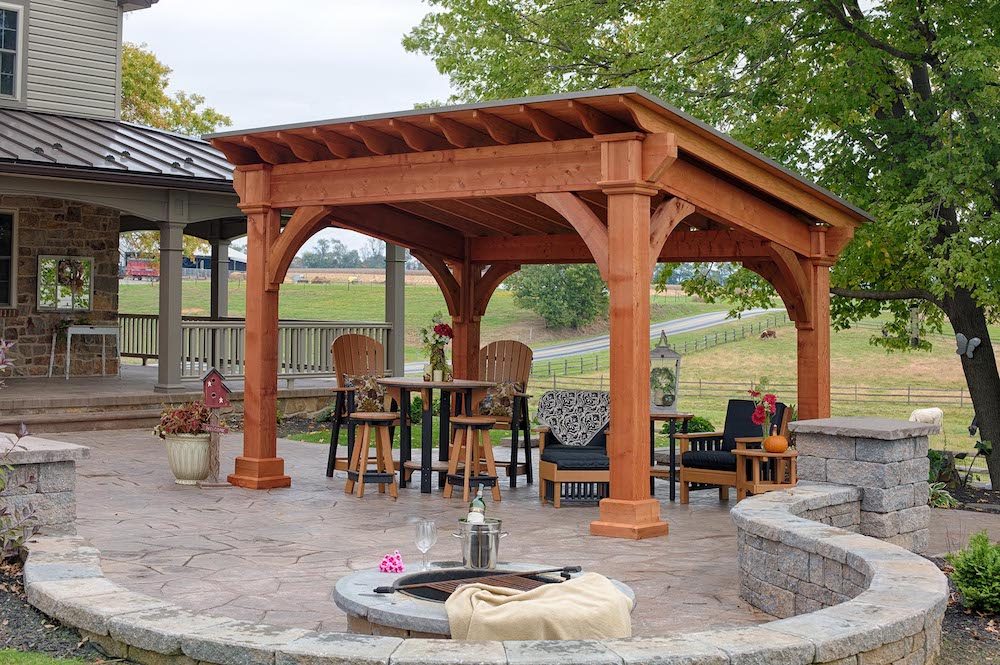 Image credits: mysheds.com
On the other hand, a pavilion works better near the house, especially if you have a paved surface or an unutilized deck or patio. You only need to build support beams, install a roof, and arrange the furniture beneath it.
All three options work best with all outdoor furniture, from benches and chairs to couches. That said, a gazebo and pavilion are best for large yards, especially where you need to direct the eye line to other features of your landscaped backyard. If you have a spacious backyard, you can also build an arbor to direct your guests to a garden or other interesting features in your garden.
3. Start a Vegetable Garden
Image Credits: pinterest.com
If you have enough space, you can mitigate hefty backyard landscaping costs by starting an organic vegetable garden. This can be a great way to ensure year-round seasonal veggies you know are good for your family. The vegetable garden will create a beautiful backyard if you divide it into several sections.
You can also spruce the look by planting several tall, colorful outdoor plants for some drama.
4. Create a Fountain
A fountain is a great way to encourage top-notch landscaping. It works with many outdoor design styles, from Victorian to modern yard styles.
Image Credits: forbes.com
Whichever outdoor theme you go for, a fountain should generally be the focal point in your backyard remodel. So, build it first, then center other features, like plants, seats, and walkways around it.
5. Build an Outdoor Kitchen
Image Credits: beautifulbordersco.com
When you have to host guests now and then, it makes sense to want to remodel your backyard into a kitchen. So, include a kitchen island in your design, then carefully arrange the furniture to complement the space. For example, you can arrange seats next to the kitchen island or designate a particular place in the yard for a dining area.
6. Take Your Dining Table Outdoors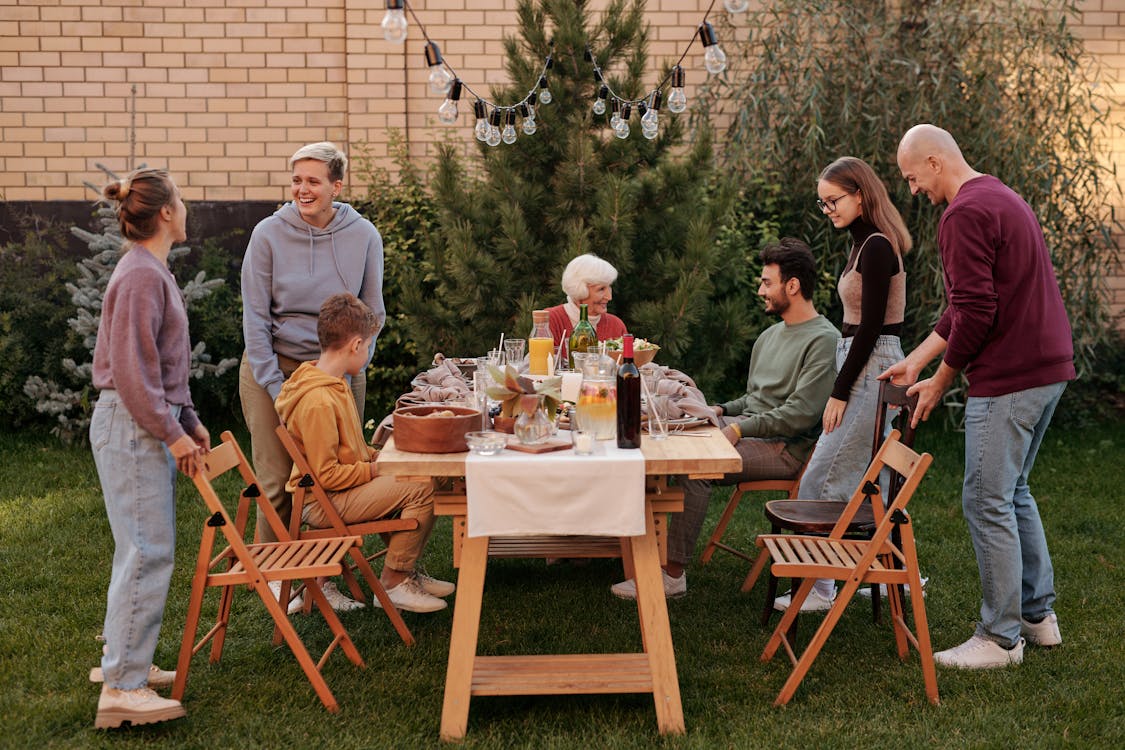 Image credits: pexels.com
You can transform your backyard into a dining space if you love entertaining guests. First, you will need to clean up messy plants and level the ground. Next, decide what floor you want; you can plant grass, place pavers, or build a deck to support the dining table and chairs.
Then, ensure the furniture is waterproof, decorate the dining table with clean linens, flowers, and candles, and you have a serene space to serve breakfasts and afternoon meals.
You can opt for large couches or sofas that can seat a lot of people. This way, you ensure that everyone can find a place in your outdoor space.
If you position your outdoor loveseat around a coffee table or place side tables on either side, you can dine outside without the need for an outdoor dining table.
7. Add a Fire Pit or Fireplace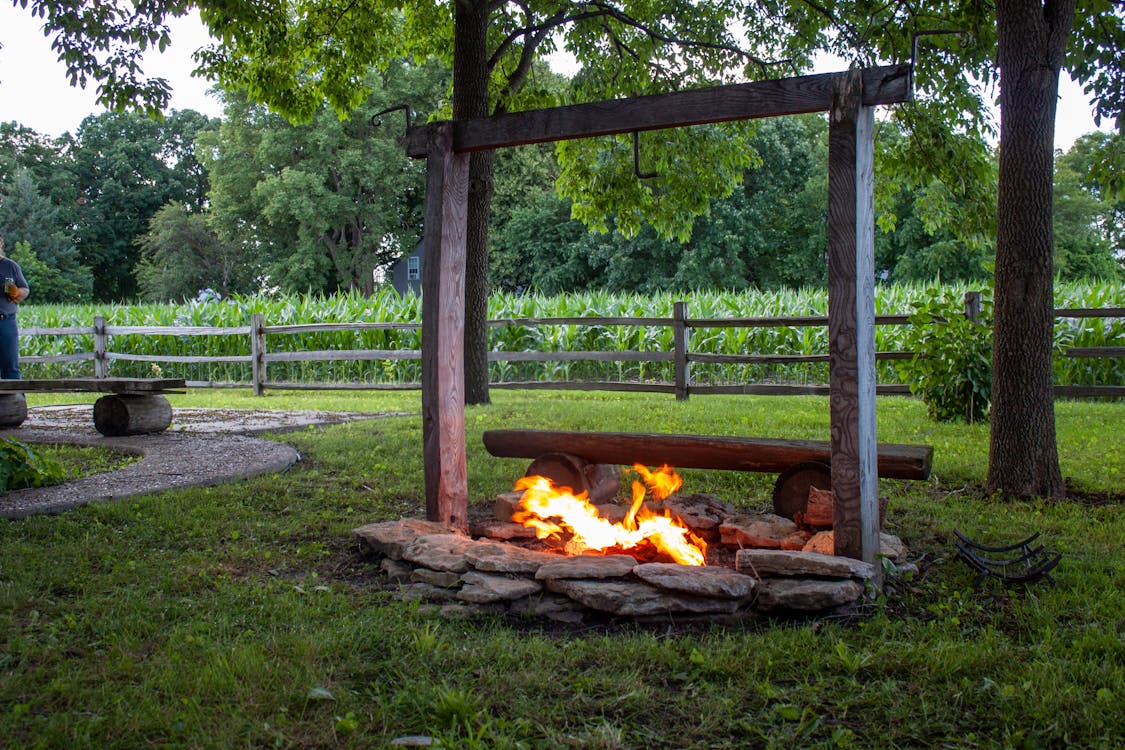 Image Credit: pexels.com
If what you have in mind is an outdoor space to host your buddies over barbeque and beer, then the best fire pit is paramount in your backyard design. You can opt for a built-in firepit or get a portable one you take out when you have guests.
If your backyard is small, you can opt for a built-in firepit that doubles as a barbeque grill for those afternoons and evenings you have guests over. Then, add the best weatherproof outdoor chairs around the fire pit so you can bond with your guests.
8. Build a Walkway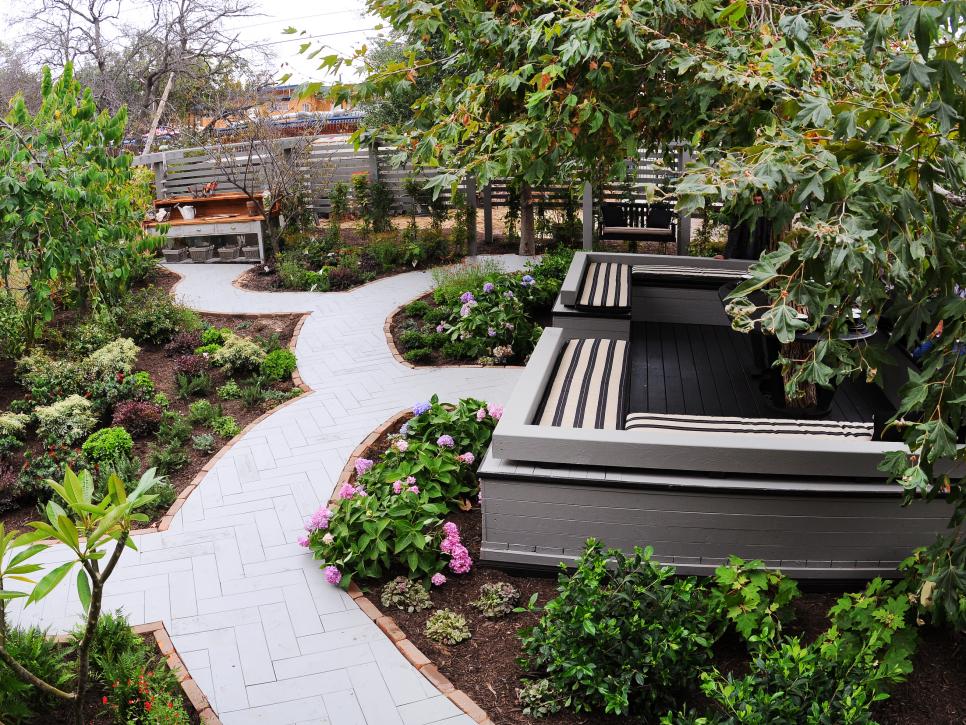 Image Credits: hgtv.com
If you've landscaped your backyard but it still looks dull, creating a walkway is the best way to spice things up. A walkway is easy to achieve; you only need to lay down some stones or pavers so they can direct the eye line to various sections in your backyard. A good way to transform the look is by adding an arbor or planting colorful flowers along the walkway.
9. Build a Treehouse
Image Credits: homeadvisor.com
Do you have little ones who need space to play? Why not build a treehouse that adds character and charm to your backyard? But, of course, you can also build a playhouse from the ground if you don't have a huge tree to perch the tiny house. 
10. Add Pavers
Image Credits: forbes.com
If you don't have such a big budget for your backyard remodel, you can lay some pavers to clean up the space while also adding a solid space to arrange chairs and a table.
Image Credits: forbes.com
You can complete this easy project yourself, but you must be careful when leveling the ground. In addition, the place will look neater if you space the pavers, so the ground cover grows between them. If you decide to add some seats, choose a clean theme, such as white chairs and fabrics, while you can also apply a clean exterior house paint.
11. Add a Swimming Pool
Image Credits: tranquilitypoolsnj.com
You can alter the entire backyard look by installing a new swimming pool, but only if you have the space. A swimming pool has many benefits, from bonding with your family to upscaling your home's value if you decide to sell it.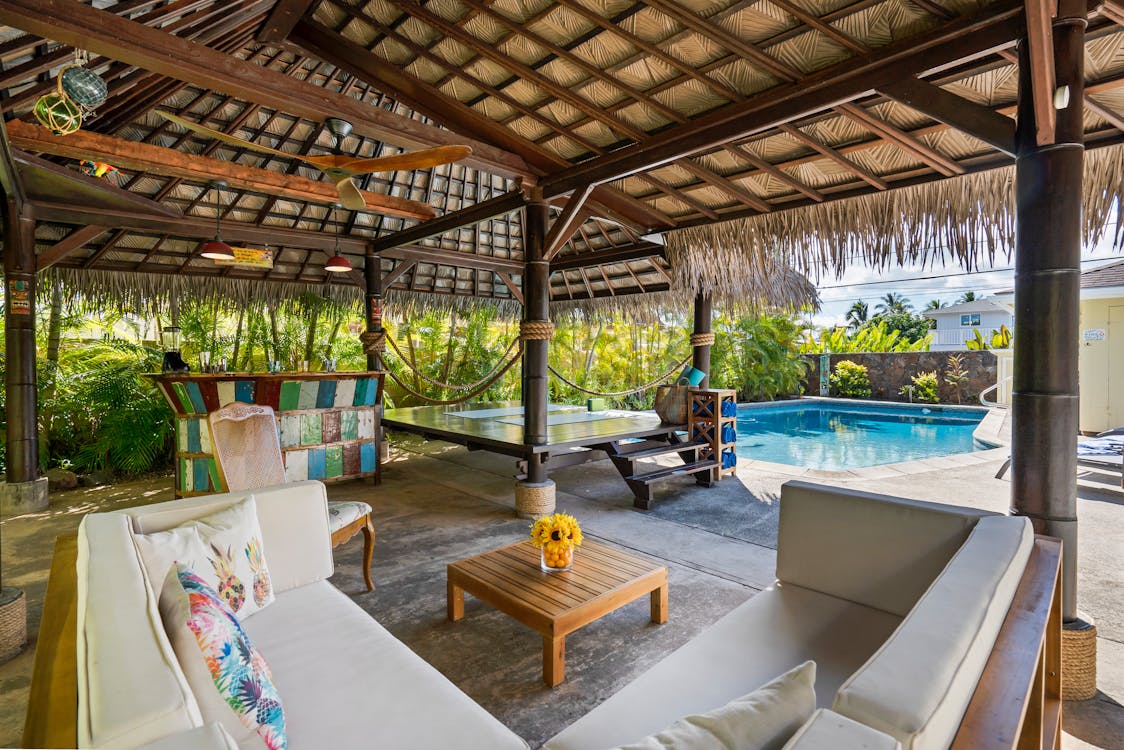 Image Credits: pexels.com
When installing a swimming pool, decorate the surrounding with clean pavers, greenery, and chairs. Next to a swimming pool is also a great place to build a pergola or an area you can lounge for sun treatment.
12. Plant Tropical Plants
Image Credits: dennis7deesblog.wordpress.com
Suppose your backyard has most structures but still looks dull. Then, spice up the look with some colorful tall plants. You can create contrast by planting shorter, large-leafed evergreen plants while dividing sections with a colorful walkway.
13. Build a Greenhouse or a Winter House
Image source: thesuburbangarden.com
If your backyard is small and you want to try out different plants, creating a greenhouse is the best way to remodel it. The structure allows you to garden plants that thrive in different topographies.
Image Credits: pinterest.com
In addition, you can dedicate one section of the winter house for relaxation or dining space and proudly show off your beautiful plants to visitors.
14. Add a Hammock
Image credits: pinterest.com
Most landscaping projects are expensive and labor-intensive, not to mention most require lots of space. But you can opt for a simple remodel if you have a tiny backyard and don't want the hassle of getting permission to build an external structure. 
A hammock only needs a sturdy tree branch to perch on, and it is a great place to relax while reading a book. If you don't have a tree, you can also get a free-standing hammock that offers the same benefits.
Image Credits: overstock.com
While a hammock is designed to hold one person, you can create a more inviting outdoor oasis by arranging some pillows on the ground where more people can sit. The area will look best if you surround it with well-maintained greenery.
15. Add a Bench
Image Credits: detroitnews.com
This final backyard remodel idea is best for large backyards with different sections, such as a garden, an entertainment area, a lawn, and more. It is even better when you have lots of greenery, so you can add a bench at a strategic place under a green canopy or next to a beautiful shrub.
Depending on the size of your green backyard, you can go for one or more benches, placing them where they highlight your favorite outdoor plants and where they can also offer the best privacy when you take a guest on a garden tour.
Backyard Remodel Cost
A backyard remodel costs between $500 to over $20,000. The average amount depends on your backyard landscaping cost and the features like fire pits, pools, fountains, and furniture you want to add.
You can expect fewer labor costs per square foot if your remodel includes basic lawn care maintenance. But, if you want an entirely new backyard design with more features, you can expect to pay more for different landscape designers who will create the design, landscape your space, and install the features.
Here are the most expensive backyard design costs:
Firepits can cost $300 to $10,000, depending on the design and labor costs
An entry-level outdoor kitchen can cost $7,500 to $15,000, while a luxury backyard kitchen can cost over $65,000 before you factor in plumbing, wiring, material costs, and labor
A swimming pool can cost between $45,000 to $50,000 or more
Patios and decks cost anywhere between a few hundred dollars to more than $5,000, depending on materials and size
In addition, it is vital to understand how much your backyard renovation will cost to maintain over the years. So, think of the surfaces, plants, structures, and furniture. It is best to choose a landscape design that requires minimal maintenance, so opt for easy-to-maintain surfaces, weatherproof furniture and structures, and easy-to-grow plants.
Conclusion
Whether you're going for a major overhaul or just want to refresh the look of your backyard, you should invest in high-quality pieces. Make sure that the furniture and structures you put up can withstand the test of time and any element that it'd be exposed to.