Have a new house or just want some home improvement in your room? I bet you had that feeling more than once – you looked at the empty (or furnished) place and thought that you'd change everything there…
What is great is you don't have to hire professional designers and pay a lot of money. Interior design applications are among the most popular solutions for smartphones. Saving time and money, you can have fun trying different styles for your room.
Applications For Home Design – An Easy Way To Style Like A Pro
You have plenty of options if you decide to use a digital tool to try your abilities in decorating the room. There are online platforms and mobile apps, 3D-modelling solutions, or simple floor plan designers – you will find dozens of them in the App Store.
First, you should decide what you want. You might play with the paint color and materials, try the new piece of furniture in your room before purchasing it, or put everything together in virtual reality. Still, the applications from our list will equip you with all the options to create a professional design at no cost.
1) Houzz
Houzz is the users' favorite for its convenience, functionality, and resources, and it is free of charge. A huge library with 17+ million ready home design photos is the perfect source of inspiration. You can sort, filter, and organize all such examples to keep them in one place.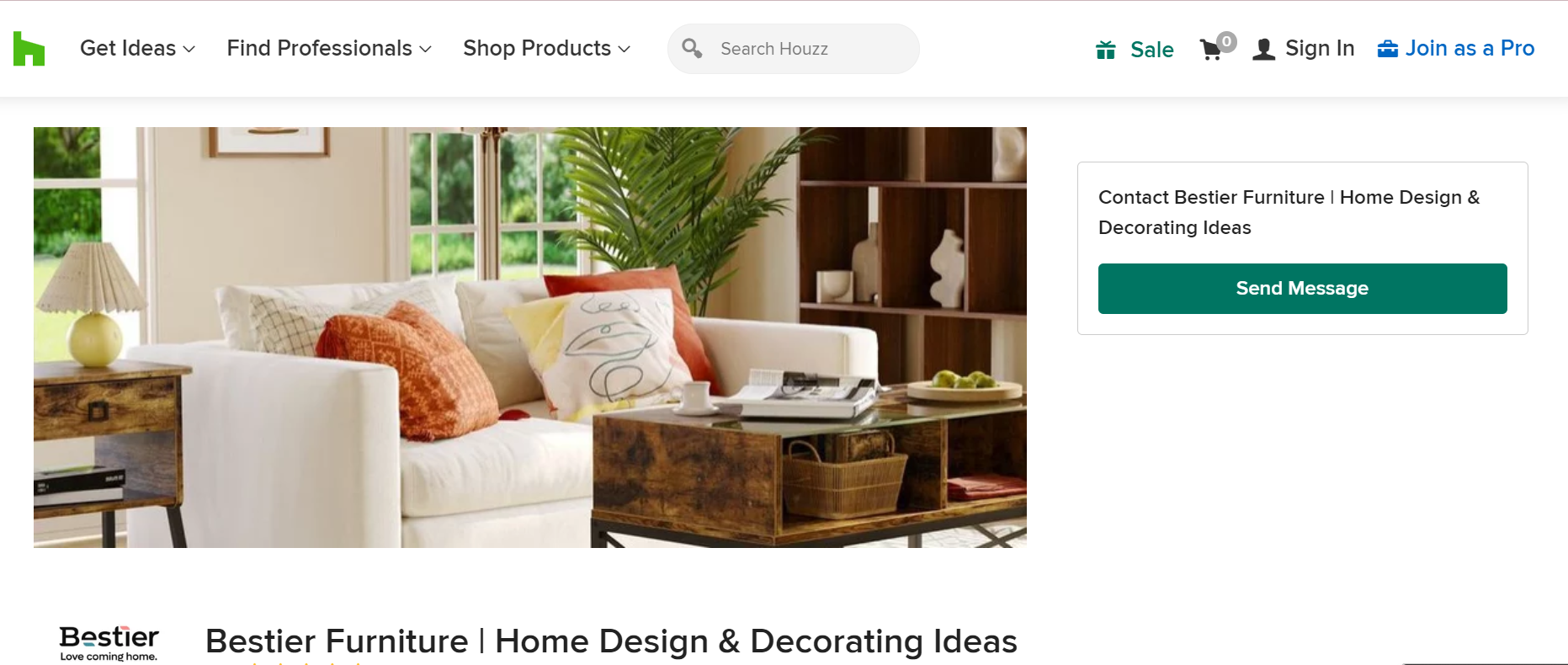 Image source: Houzz.com
However, it would be wrong to consider Houzz as the library only. It is like searching how to fax with iPhone and finding dozens of additional options in one Fax App. The augmented reality used by Houzz lets you try any piece in the room's interior, so you can decide if it suits you.
2) Amikasa
Amikasa is an award-winning solution for both Android and iOS devices. It provides you with a full package of options to build the room with a complete design. You can model the shape of the room with precise dimensions. Then, you can furnish it virtually with products from different brands. With the exact dimensions of your room, you will see how each piece would match your room and other pieces.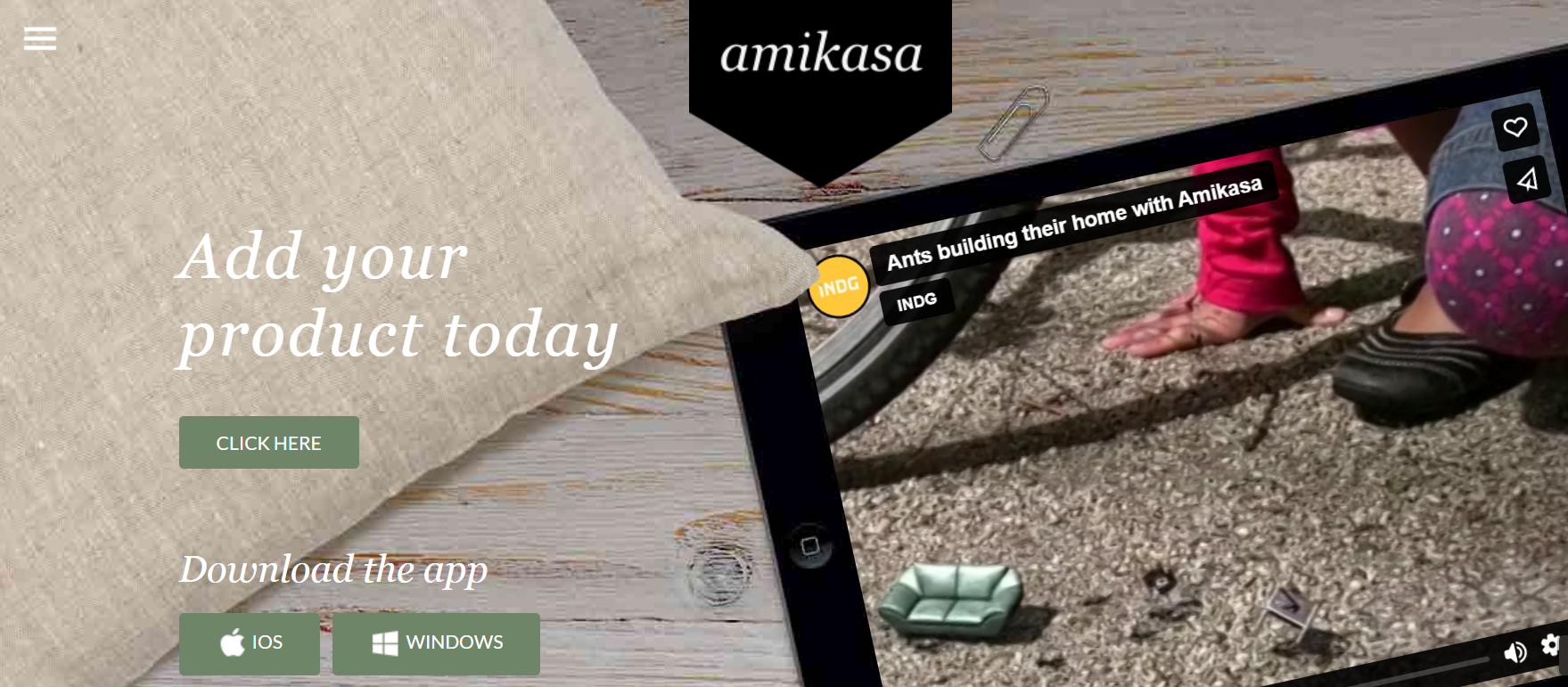 Image source: amikasa.com
After that, you can have a virtual tour and evaluate the room design – the iPad, with its larger screen, would be the handiest device. The designs can be shared over social media.
3) SketchUp
SketchUp is another public favorite from the 3D design software family. It lets you draw your designs as if using the usual pencil, but you don't need to be an artist. This app suits both professionals in architecture and those who enjoy creating home decor designs as a hobby.

Image source: sketchup.com
The free version with the basic functionality is available for all devices.
4) Home Design 3D
Home Design 3D is an app designed for iOS. But it is also compatible with Android. It is one of the most functional 3D planners for home design. You can use it to design the floor plan in 2D or 3D and then furnish it and decorate it with various elements. Moreover, the options aren't limited to decorating the interiors – you can apply Home Design 3D to the outdoors.
Image source: homedesign3d.com
Any objects you add to the design plan are editable with dozens of customization options (from size and color to texture). When you complete the design, you can visualize it in 3D and share it via several channels, including the Home Design 3D community. The app works even in offline mode.
5) RoomPlanner By Ikea
RoomPlanner By Ikea is an app available on App Store and created by the world furniture store leader. It focuses on the pieces from its assortment, but it works fine, considering the market share Ikea takes. You only need to provide the room dimensions. Then you can start trying different pieces of furniture from the gallery.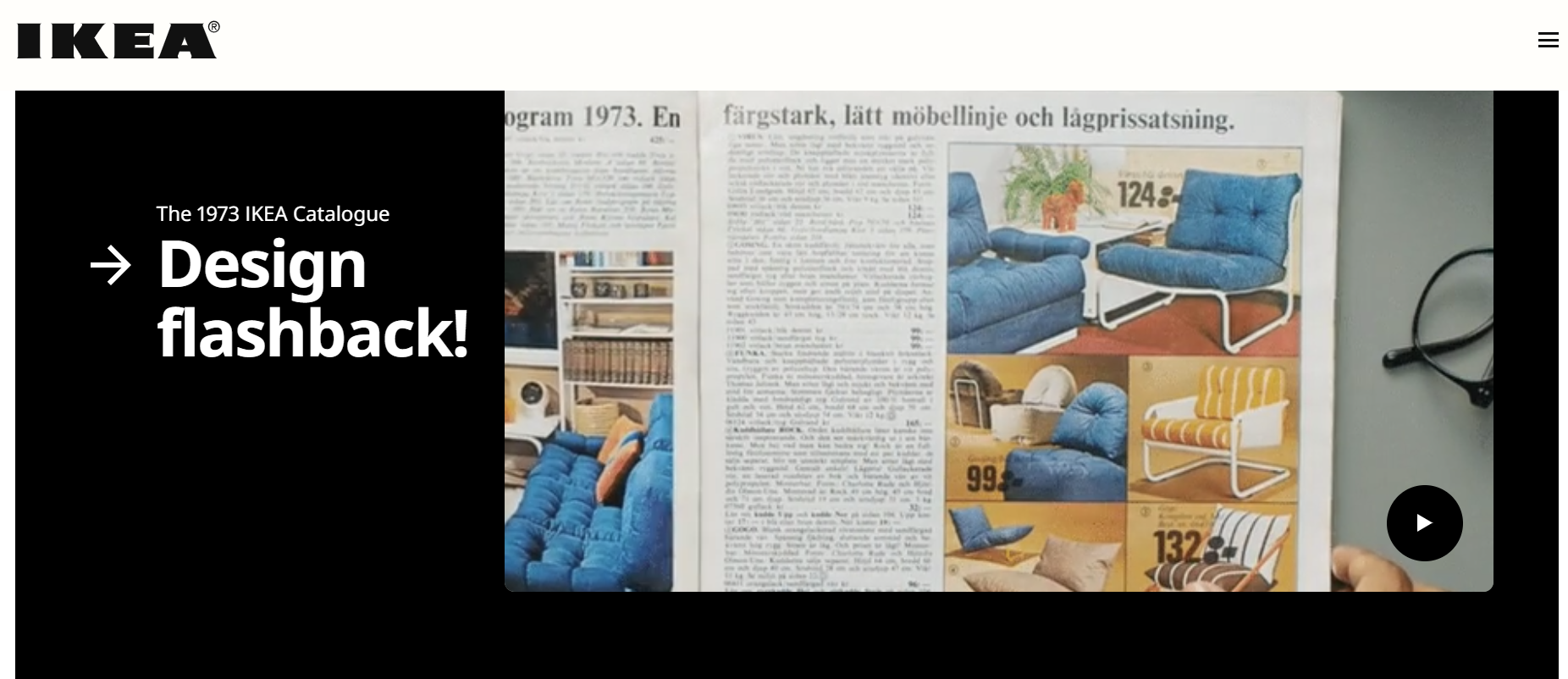 Image source: ikea.com
The application is meant for beginners mostly – its functionality is not enough for professional home designers. However, if you are only considering some new decor and would like to see how it looks in your room before going to Ikea – you will have a lot of fun playing with this Room Planner.
6) Planner 5D
Planner 5D is the most powerful design construction application. It covers interiors with any delve of detail, from the simplest spaces to the most detailed specifications. Besides the homes and rooms, you can use Planner 5D to design pools outdoors.
The editor, with over 5000 ready shapes and elements, will let you design any layouts with professional quality. You can edit all elements by trying various colors and materials for them. A robust library with ready interior designs offers you thousands of ideas for your home.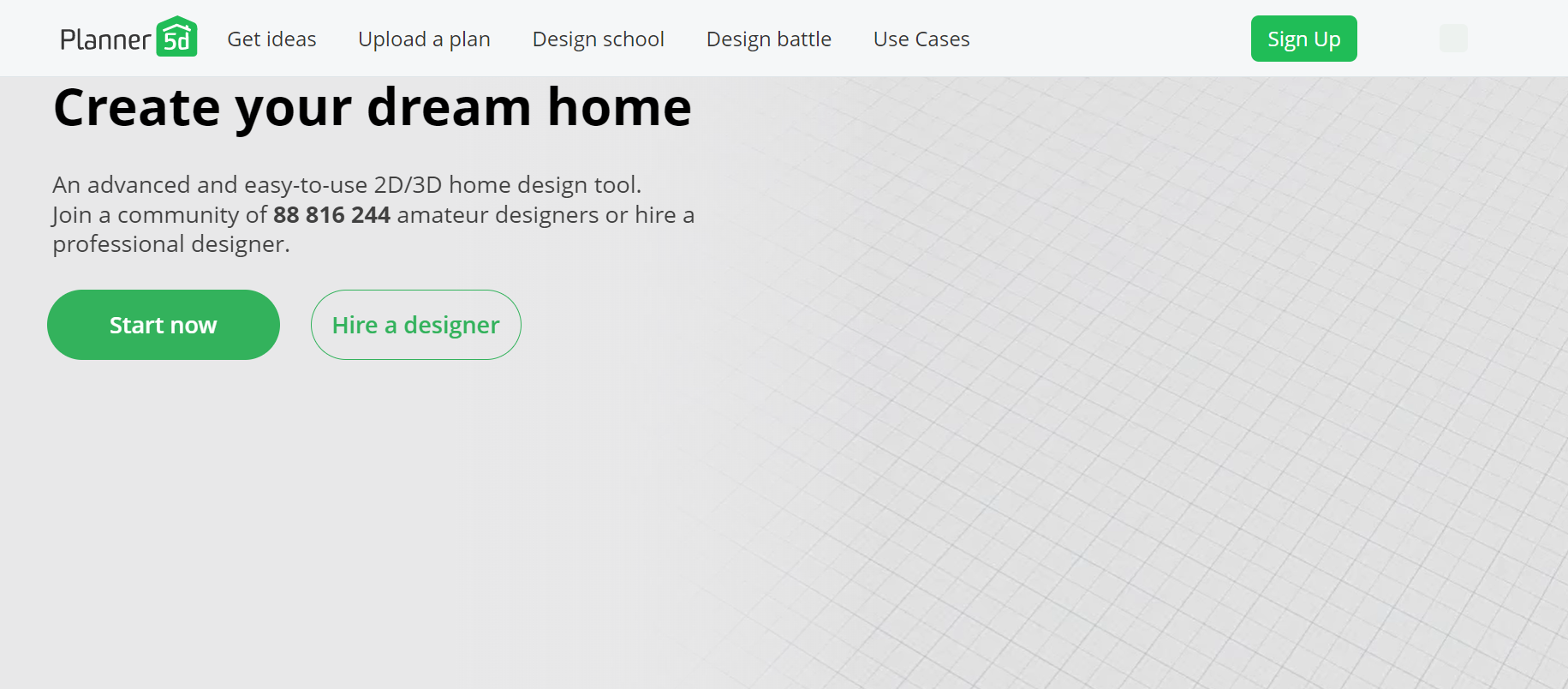 Image source: planner5d.com
When you have the results, you can save your design as an image with photographic quality. These designs can be shared on social media or with the community.
7) Homestyler
The Homestyler app for home design can help you quickly complete tasks like space planning, interior decorating, furniture arrangement, and house or apartment renovation. Additionally, both interior designers and those with no prior professional experience in interior design can use the service. Furthermore, this house design app's user-friendly layout and basic tools let you come up with innovative solutions without any prior experience.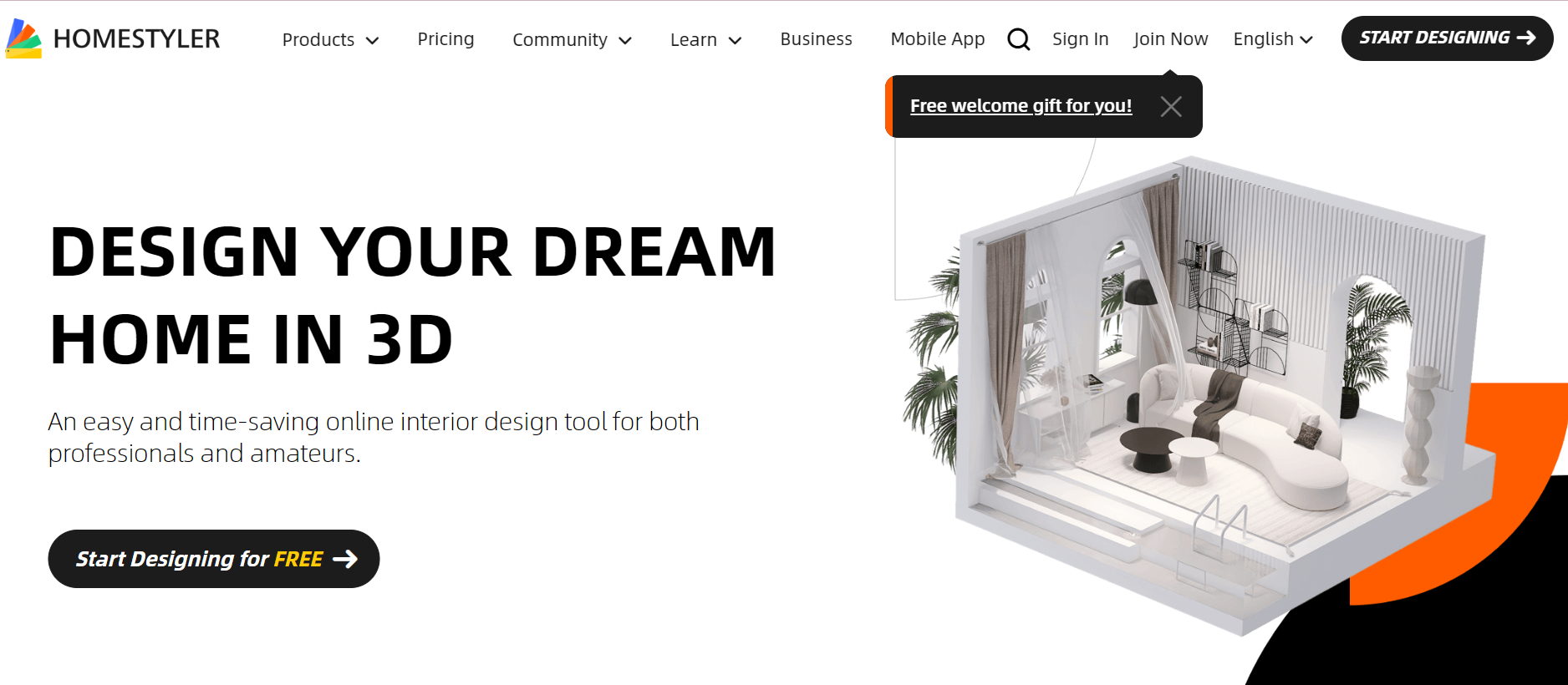 Image source: homestyler.com
With all the tools available on this application, it's like using a simplified version of any good interior design software. Furthermore, with this free room design app, you can easily decorate your room online and come up with multiple designs.
Thanks to the live visualization feature that stands out, you get the possibility to view the area in 3D mode to have a better idea of the end product. The app is available for Android and iOS as well as 2D and 3D viewing. Moreover, you can create.png or.jpeg snapshots of the project.
8) DécorMatters
When it comes to interior design, the room layout is very important to design the room. With the Décor Matters app, you can get more practice with multiple decorating challenges. Additionally, you can start with a template for a virtual area or even use your camera to take a picture of the space you're in and try out furnishings using augmented reality.

Image source: decormatters.com
When using the app, you can also get inspiration for a room layout and shopping options. If you have a DIY interior design project, you can easily decorate your own house. Additionally, you can customize your dream room with just a few clicks.
The templates frequently provide enough variety to give you a sense of the actual location you have in mind. However, you will have to pay to take pictures to design a room. Despite that, you can still use all the other user-friendly features.
9) Home by Me
Home by Me is a free interior design software app with free features. You don't have to pay for more features, and you can design your own space with the provided catalog. Additionally, real products with links to purchase are used to create the catalog. Additionally, designing each room's realistic appearance can be done in either 2D or 3D.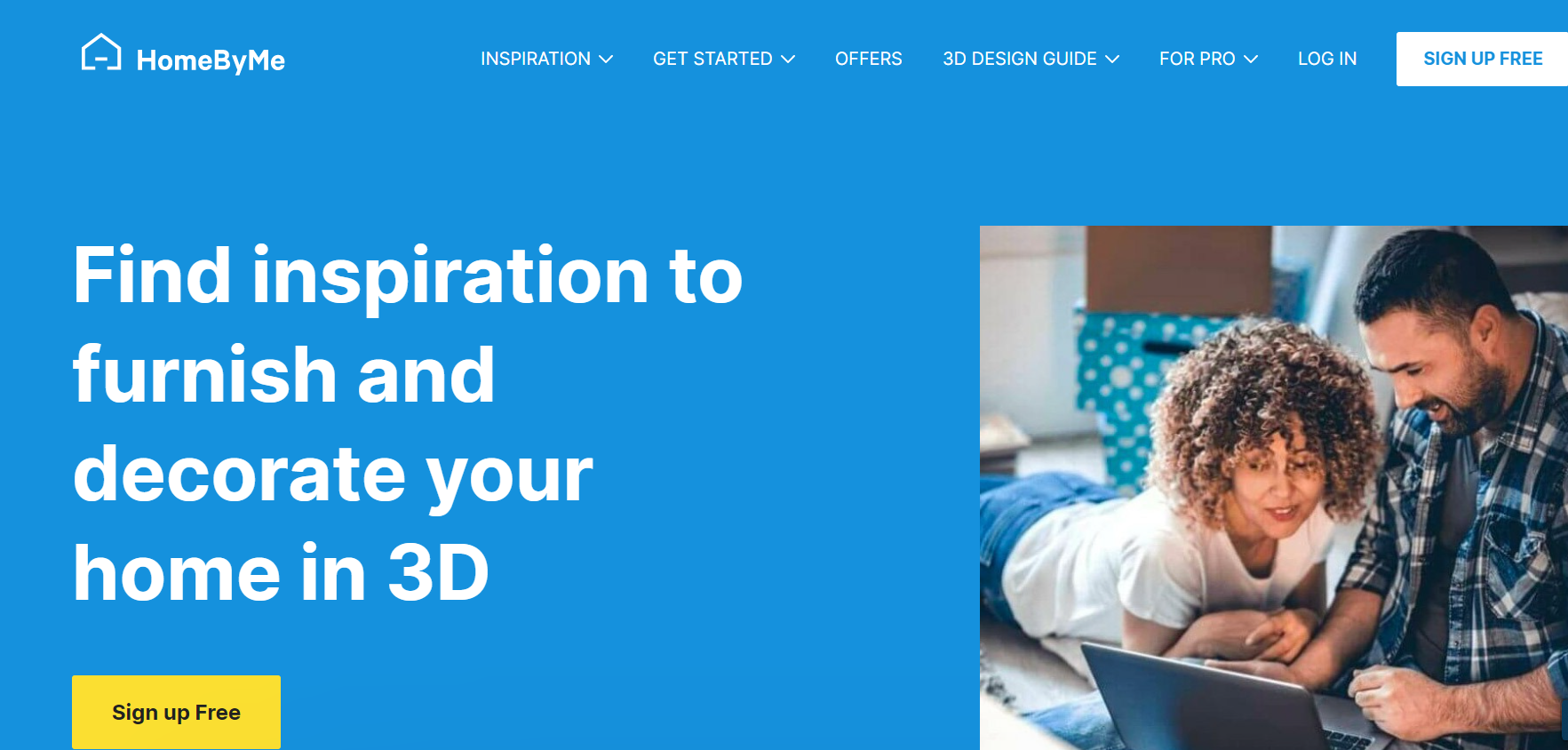 Image source: homebyme.com
It can also serve as an online room planner app if you are a student looking to improve your space and create a custom room. You can design the best room layouts and ensure your room configurations are saved. Additionally, with multiple templates, you can create floor plans, on a sample room template, and the app saves all your projects.
10) Sweet Home 3D
Sweet Home 3D is a free app with advanced features. If you are looking for more personalization possibilities for room arrangements for your current or future home, this 3D room design tool is handy.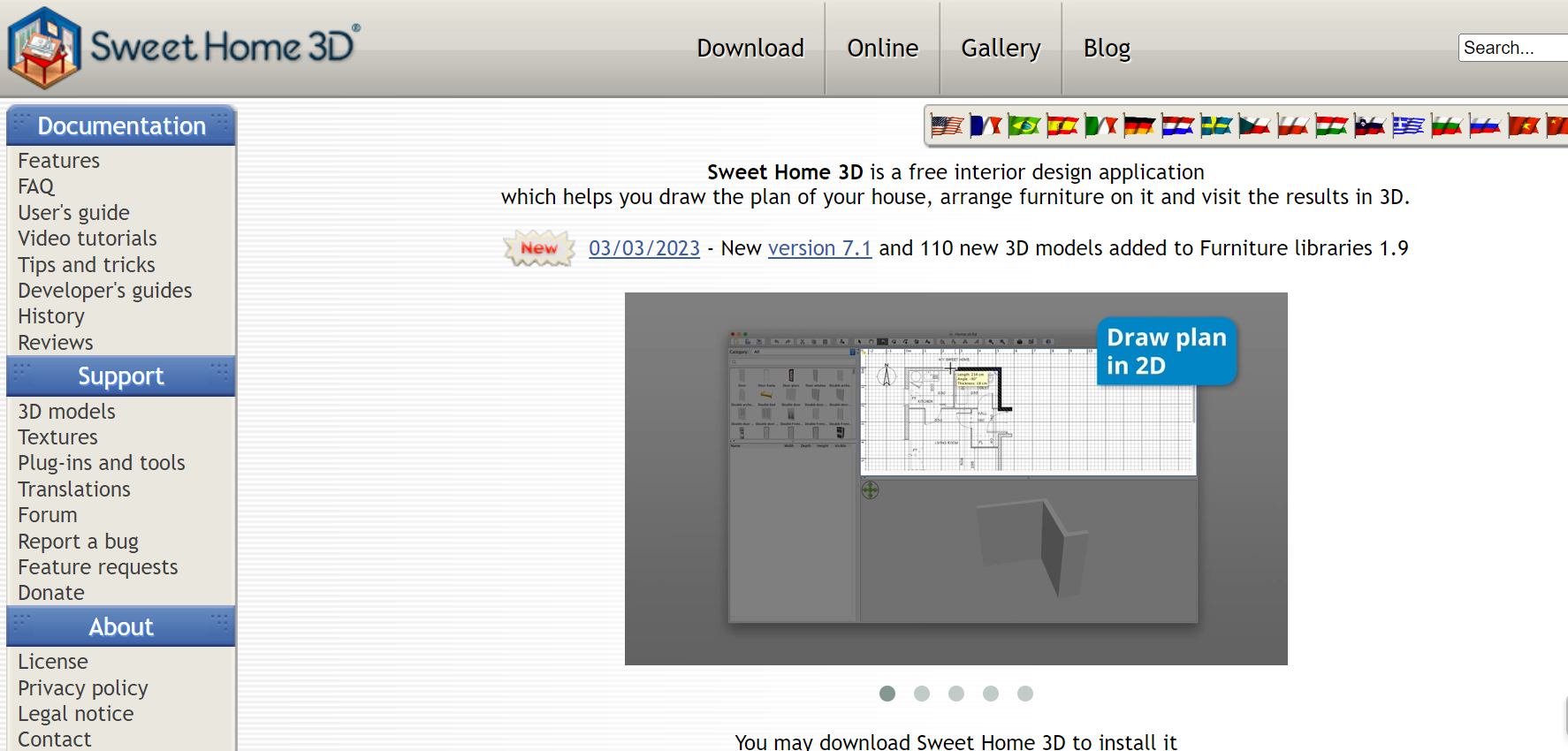 Image source: sweethome3d.com
Additionally, you can select individual furniture pieces using the furniture catalog, then drag and drop those pieces onto the floor layout. Keep in mind the list of home furnishings shows the sizes of each item, along with its name and size. Furthermore, the floor plan displays in 2D where the walls, windows, doors, and furnishings are situated in the house (as viewed from above).
You may visualize your plan as you design by viewing it in three dimensions in the house 3D view. This app helps renovate rooms and gauge how different wall colors work with the furniture you choose.
11) Floor Planner
Using Floorplanner is one of the simplest and most aesthetically pleasing methods to design and share dynamic floor plans online. It is one of the best room design apps as well. Furthermore, you have a lot of customization choices with this free floor planning tool, and the free basic version still has a lot of features.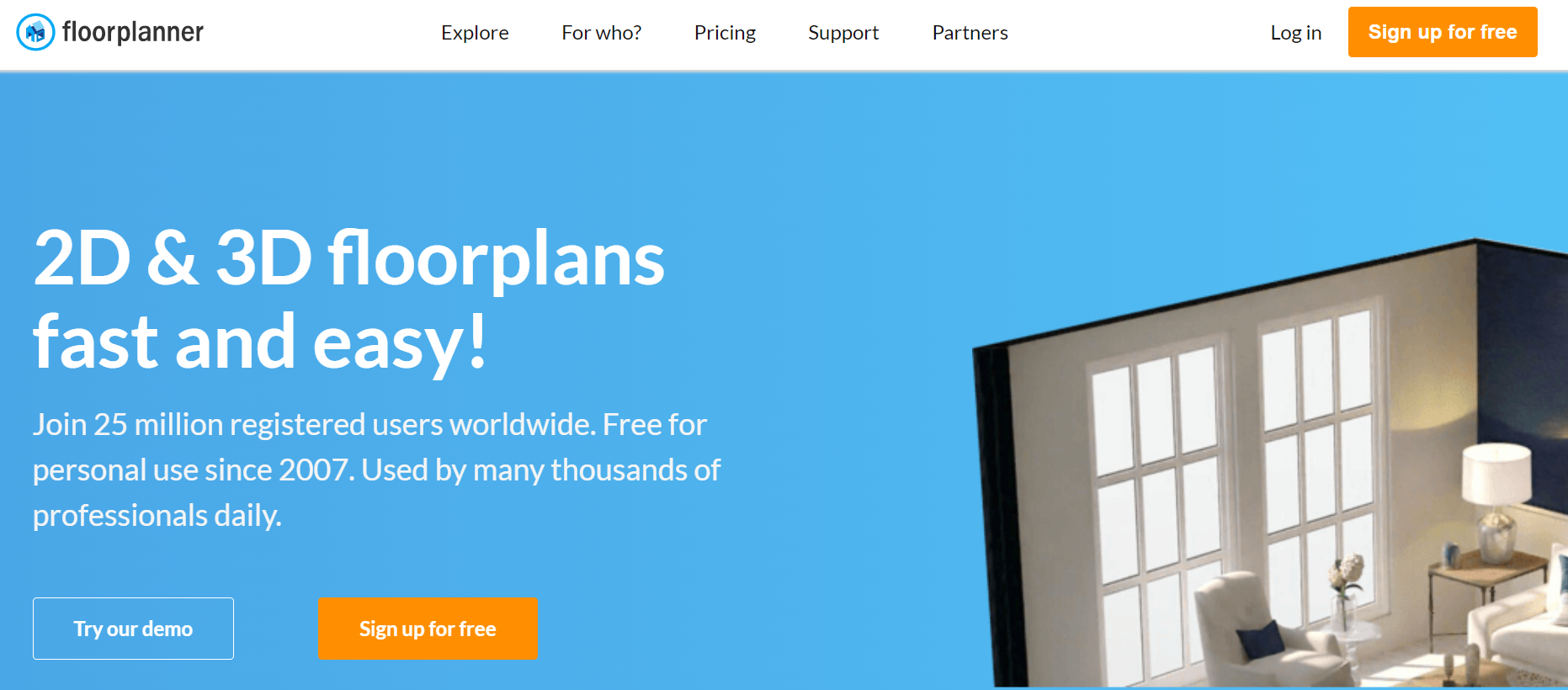 Image source: floorplanner.com
Of course, with their extensive library of items and design concepts for room layouts, you can recreate your house, garden, or place of business and outfit your plans. You can also explore the paid option that can be assigned to a single project at a time. This comes in handy when you need improved 2D or 3D functionality for a few projects and not your entire portfolio.
12) MagicPlan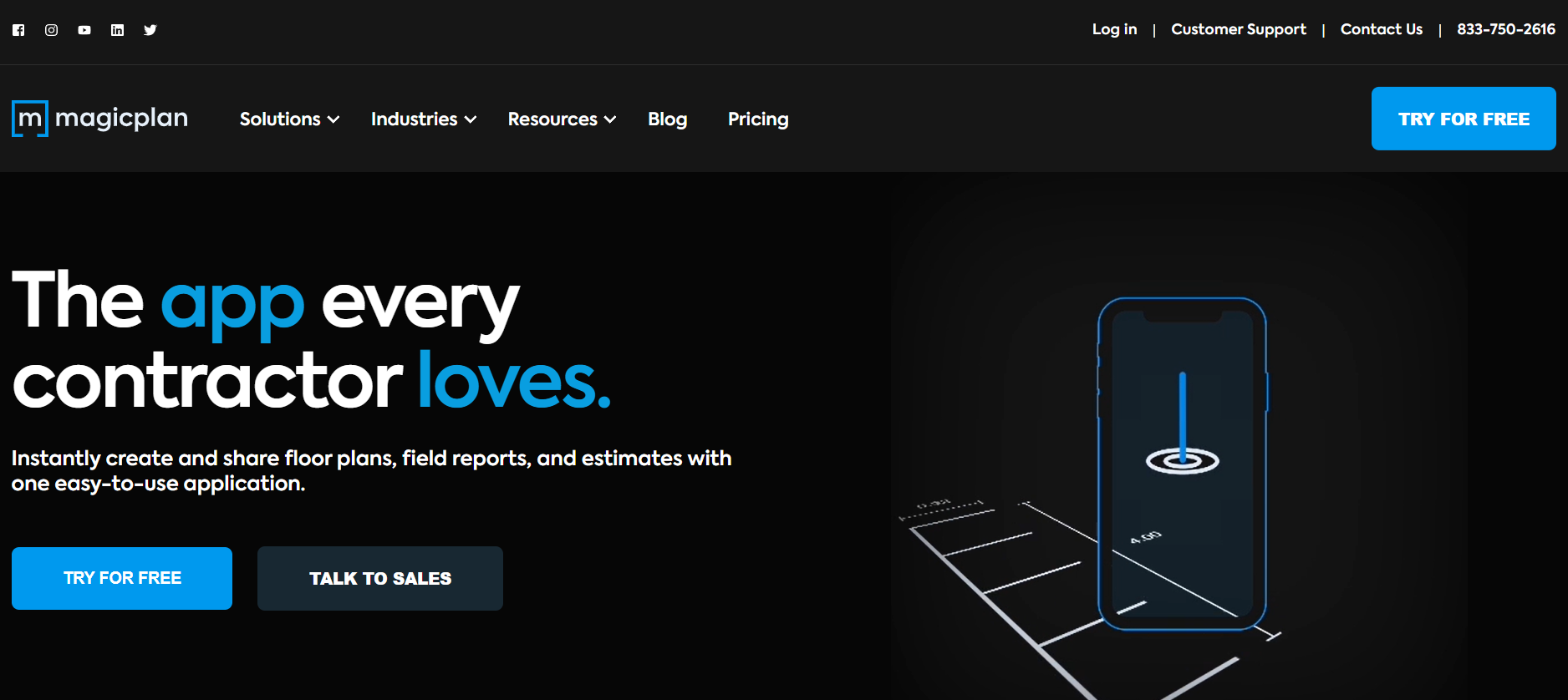 Image source: magicplan.com
Using the MagicPlan room design software for iOS and Android, you can create a floor plan using user-scanning photographs. This makes developing a space design simple. Additionally, if you're new to drafting floor plans, this program is ideal for you. As you might anticipate, it doesn't produce designs that are as intricate as those produced by more sophisticated programs, but it is helpful for helping a novice room designer quickly create interior plans.
If you are part of a team, it is an awesome tool to create and share sketches, field reports, and estimates. Keep in mind that you can also create and share professional interior plans in 2D and 3D.
13) SmartDraw
The SmartDraw software suite contains project charts, timelines, marketing charts, and flowcharts. They are all included in visual graphics and presentations. Like most interior design apps, you can design floor plans, individual room plans, and building elevations. This app is like interior design software without the hefty prices.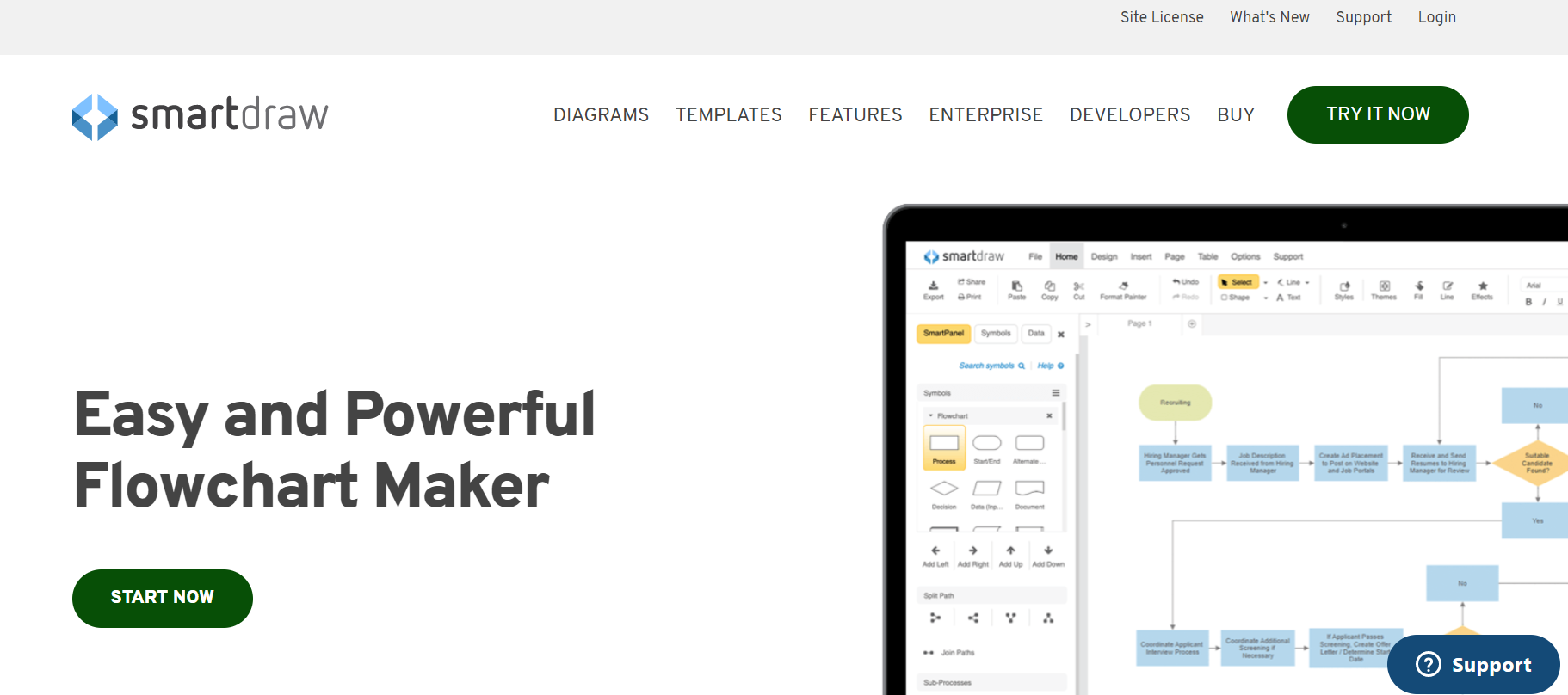 Image source: smartdraw.com
Of course, SmartDraw is a good option for people and companies who don't want to spend a lot of money on interior design software. The app also has a limitless number of building materials, cars, preloaded designs, and furnishings. It can also be helpful for professional interior designers who are just starting.
14) The Home Renovator
With the help of The Home Renovator, you can budget for and plan out the items you'll need for your restoration project. Unlike any free interior design app, this is the perfect house interior design app since you can choose from insulation, drywall, paint, ceramic tile, ceiling tile, and deck projects.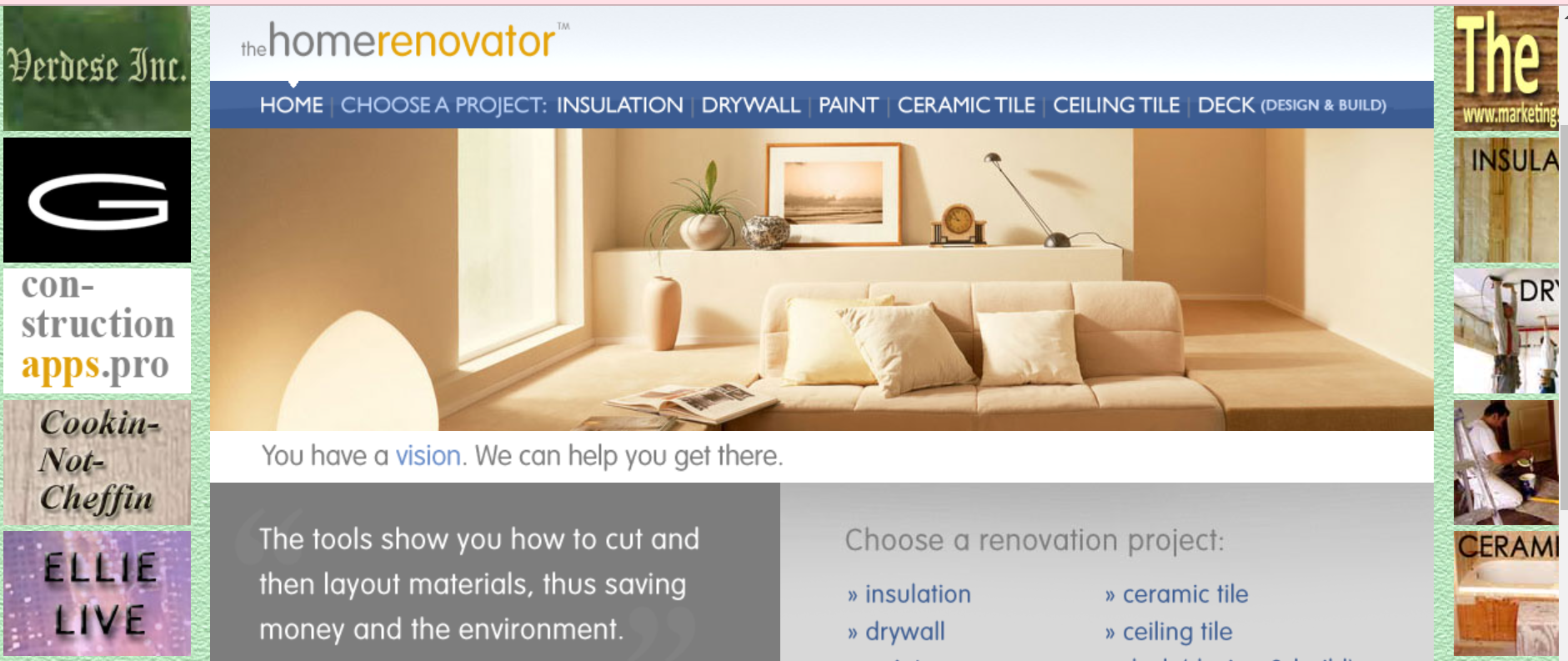 Image source: thehomerenovator.com
Additionally, you can use the free worksheets on the website to measure your area, enter your measurements, and go over your tool requirements. Additionally, you don't even have to download it since you can use the online version directly from the website.
15) DFS Room Planner
DFS Room Planner has a user-friendly, intuitive interface that makes working with other team members simple. You'll be able to see exactly how your plans will appear once they are built, thanks to 3D representations, which are readily available. Additionally, it is the perfect interior design tool that will help you to create plans and arrange furniture however you like.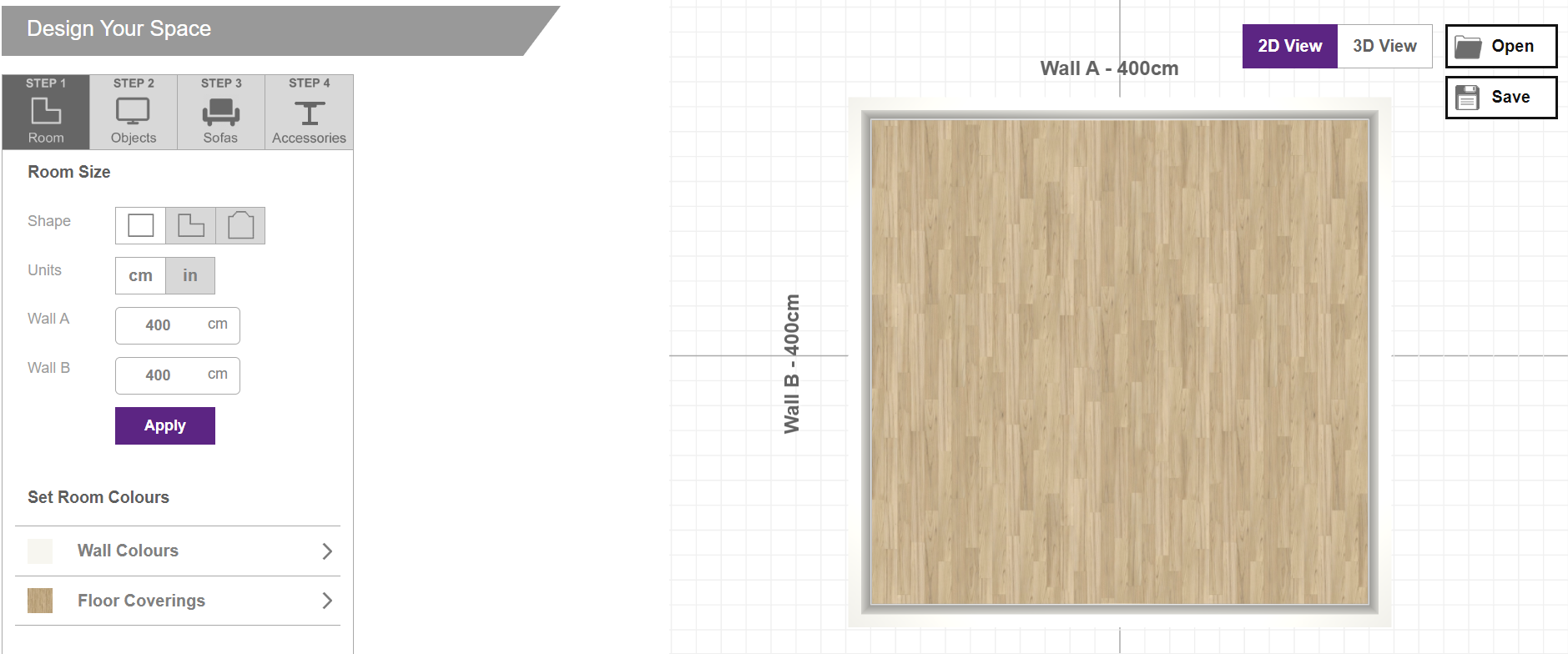 Image source: dfsroomplanner.co.uk
Furthermore, you can present your finished project to other team members, even if you are designing a small home interior project or a large project. You can view all your designs in 3D and augmented reality. This app is perfect if you are designing your house from scratch or moving to a new space.
Factors to Consider Before Using a Free Interior Design App
There are a few factors to think about before going down the route of installing a free interior design app. Of course, there are many free interior design software, but not all will serve you well. Therefore, here are some factors you can go through to ensure you have the best app with the best features.
a) Choose One With a Low Learning Curve
We have always held the belief that there is no point in using an app you can't get the hang of. It not only wastes time but can also become frustrating. Additionally, the more complicated the app is, the slower your work progresses. Some apps have a rather complicated interface, and you should only select them if you have the time to learn.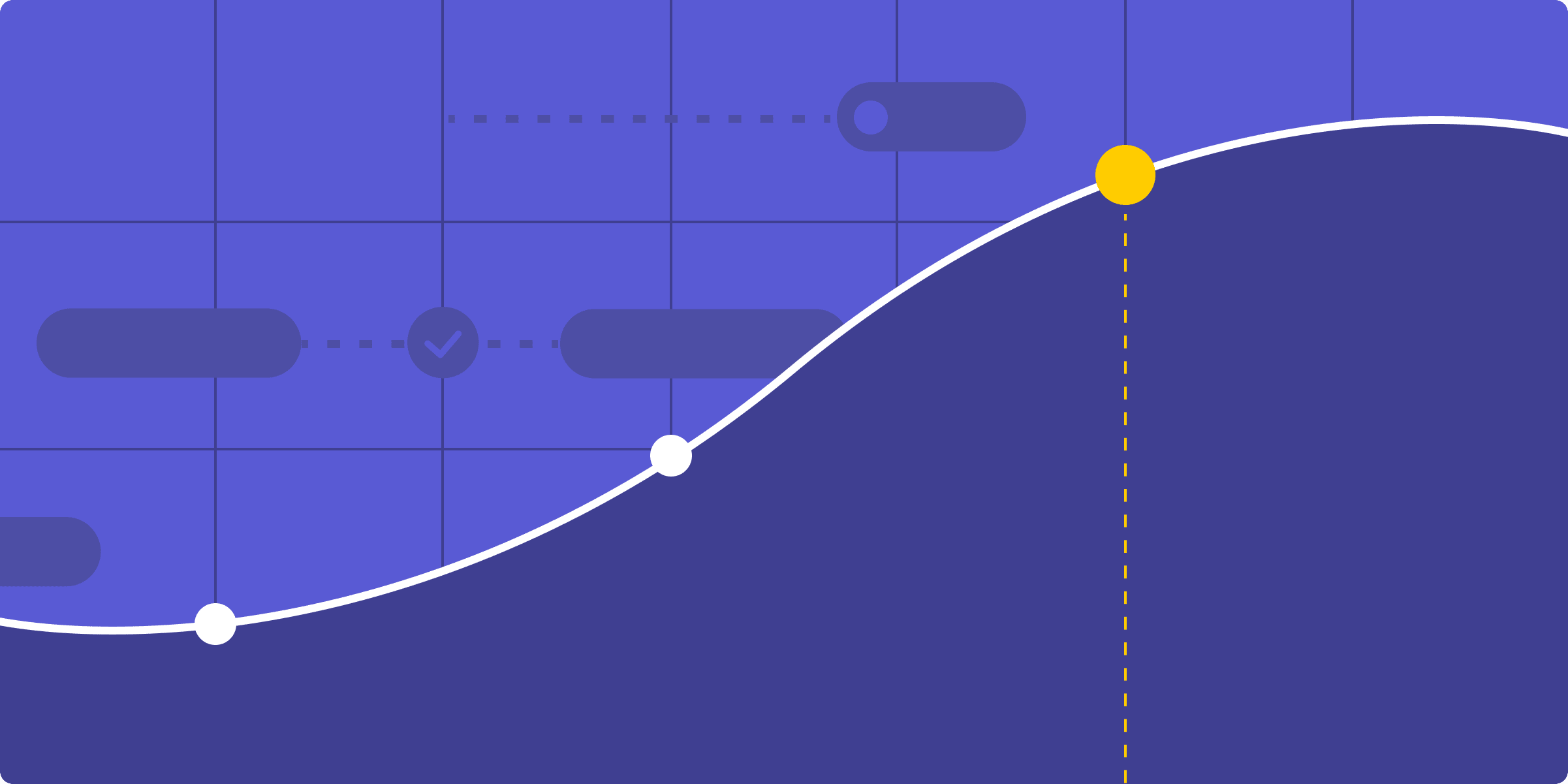 Image source: monday.com
To get the best application, you should focus on buying software that is solely for interior and home design to avoid falling victim to software that is challenging to use. Additionally, it is easier to use a basic program that merely offers the most basic functionalities rather than spending hours reading online instructions.
b) Always Use the Trial Offer
Image source: eveolvingdigital.com
Most applications offer a trial offer lasting up to 30 days. Additionally, the free trial might assist a designer or company in comprehending the software's benefits. This is why the finest software typically fits your organizational requirements. Of course, to determine whether software can add individuality to your design, it is appropriate to register for any interior design tool and create a sample project.
If it's an intuitive app, it is important to be user-friendly. Additionally, you should examine your design workflow as well to see if it has improved. If it has, then the application is worth investing in.
c) Read Online Reviews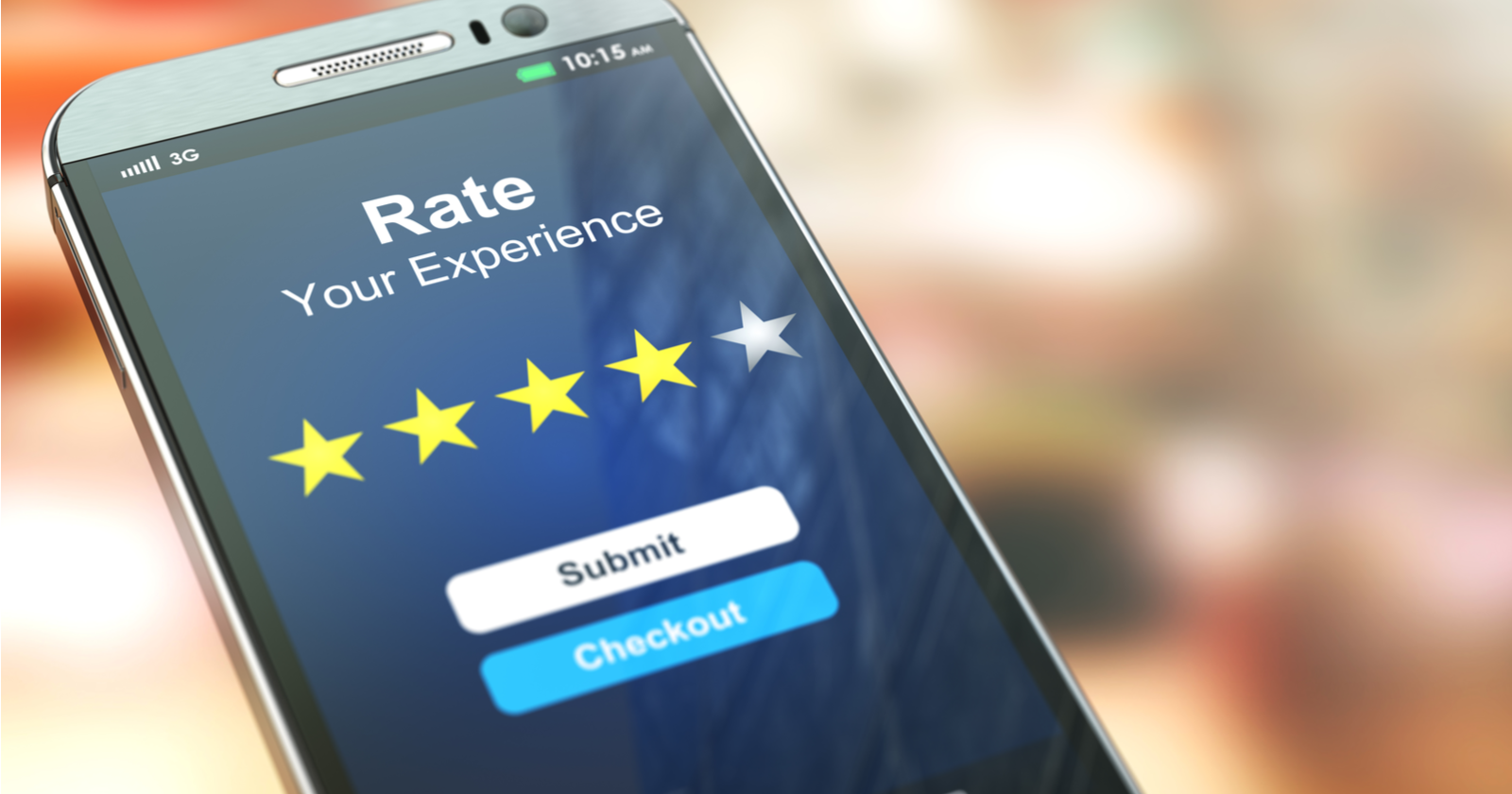 Image source: searchenginejournal.com
Every app with enough users will have reviews. Additionally, the reviews will always help you comprehend the software's advantages and disadvantages. Reviews also provide insightful advice from designers who have previously utilized the design software.
Furthermore, you will spend less time looking for an app to use because you won't buy anything that makes a lot of claims but delivers nothing.
d) Your Requirements
Image source: interiordesignideas.com
Do you want to experiment with making designs for your home? Or do you wish to assist a customer in developing a prize-winning architectural design? What you need the application for determines all the features you need. For instance, if all you want to do is sketch floor plans, you'll need a basic interior design app that doesn't have powerful graphic capabilities.
e) Theme and Concept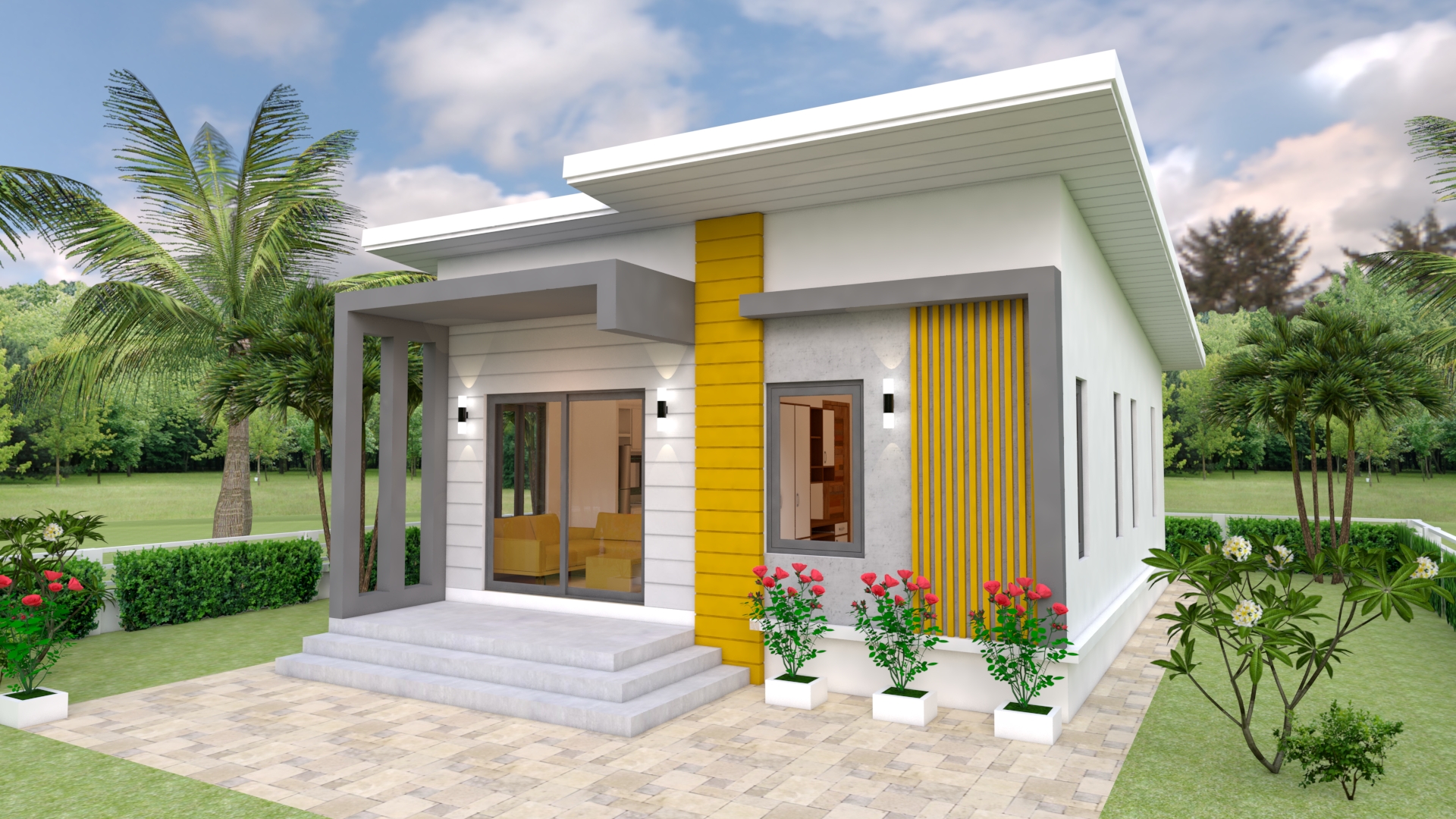 Image source: smallhousedesign.com
Coming up with a theme or concept for the space is the next objective. It is simpler to focus on the theme once you are aware of the area's function. For instance, a real estate office for luxury homes will have a more upscale, refined appearance, or a Thai restaurant will need to incorporate aspects of Thai culture. According to the ideas raised, the main theme could have several variations and sub-themes.
Frequently Asked Questions About Free Interior Design Apps
i) Is there a free app that you can take a picture of a room and design it?
Homestyler App is a real 3D home décor app and a creative community for design lovers all over the world with new design challenges every day. You can select a room or upload your own, paint the wall or floor, arrange furniture, and render.
ii) Is there a free app to help decorate your house?
The Houzz app can help you easily complete space planning, home interior design, decoration, furniture arrangement, and house or apartment renovation. Using this room designer, you need to select the furniture you like, move, rotate, and place it to realize the design of your space.
iii) Is there a free design app?
Yes, there are many free interior design apps and software that you can use to design any space.
iv) How can I design my home by myself?
Multiple software and applications will help you to design your home by yourself. Aside from picking the room to decorate, taking measurements, and adding furniture, you should focus on a general theme first.
v) Is it easy to design your home by yourself?
Interior design is not an easy task since there are multiple areas you have to cover. Therefore, interior design software or applications are helpful when it comes to design.
vi) How do I figure out how to design my room?
Here are a few steps that go into designing your room:
Make a budget
Create a mood board
Choose inspiration
Download an interior design software or app that will help you to (Make a room layout plan, choose furniture, and pick your paint colors)
Conclusion on Free Interior Design Apps
Just one iPhone with a dedicated application for home design can replace an entire designing agency for you. Get inspiration, use your creativity, and design the home of your dreams in any style!