Are you experiencing home maintenance issues? If you're trying to assess whether or not you can handle home issues yourself or if you need to call for maintenance assistance, you've come to the right place. Before embarking on home maintenance tasks, a home maintenance checklist is a great option to keep everything in check. Let's explore some repairs you can do yourself and some you should leave to the pros. 
Home Maintenance Checklist
There are some repairs that you should leave to professionals. However, not all repairs require a professional. Here are various solutions to home maintenance issues ranging from simple to major repairs that you can do yourself, to help you navigate your home maintenance. The ultimate home maintenance checklist will help you to keep up with home maintenance activities. Here are a few things you can start with.
1) Replace Air Filters
Consistently replacing the air filters in your air conditioning unit can help support how long your heating and cooling units last and their level of performance. Air filters can increase your energy efficiency and prevent mold as well.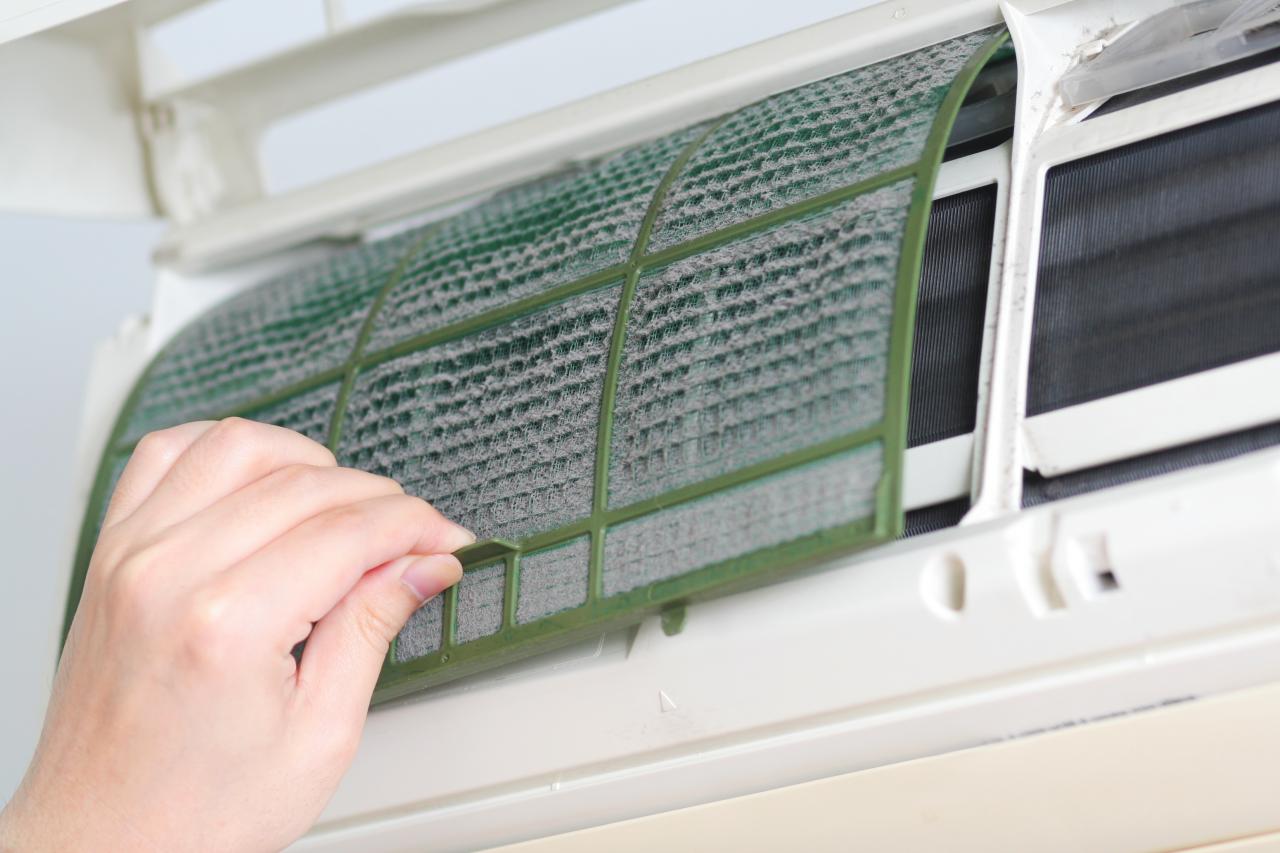 Image Source: hgtv.com
Additionally, you should change your air filters once a month, although some filters have a shelf life of 90 days. You also have the option to clean your air filters regularly if you opt for reusable ones. Your central air conditioning system should get seasonal home maintenance regardless of whether it looks "clean" or not. The same applies to ceiling fans.
2) Minor Plumbing Issues 
You should leave most plumbing issues to the professionals that know what they're doing to avoid causing more damage to your home. However, you can make some simple repairs, like unclogging a drain and cleaning your garbage disposal. 
Image Source: homepluscleaning.com
You can use a plunger to unclog drains in your sinks or toilets. You can also remove the stopper from the drain and remove hair or buildup to help unclog your sink. As you clean your sinks, don't forget your garbage disposal. Disposals are commonly clogged and have a relatively easy solution. 
You can remove foul smells in your sink drains with baking soda and vinegar, which can also help clean your drain. Let half a cup of baking soda and half a cup of vinegar work their magic for a few moments and flush it down the drain with hot water. This method also works on frozen pipes if you live in a cold climate. If that doesn't clean your disposal and clearing the drain trap doesn't suffice, it might be time to consider calling a professional. 
3) Clean Your Washer And Dryer 
Keeping your washer and dryer in top condition is a quick process that can help you avoid calling a professional. You can clean your washer by adding two cups of vinegar and a quarter cup of baking soda and starting your wash cycle with hot water. Some washing machines come with self-cleaning cycles.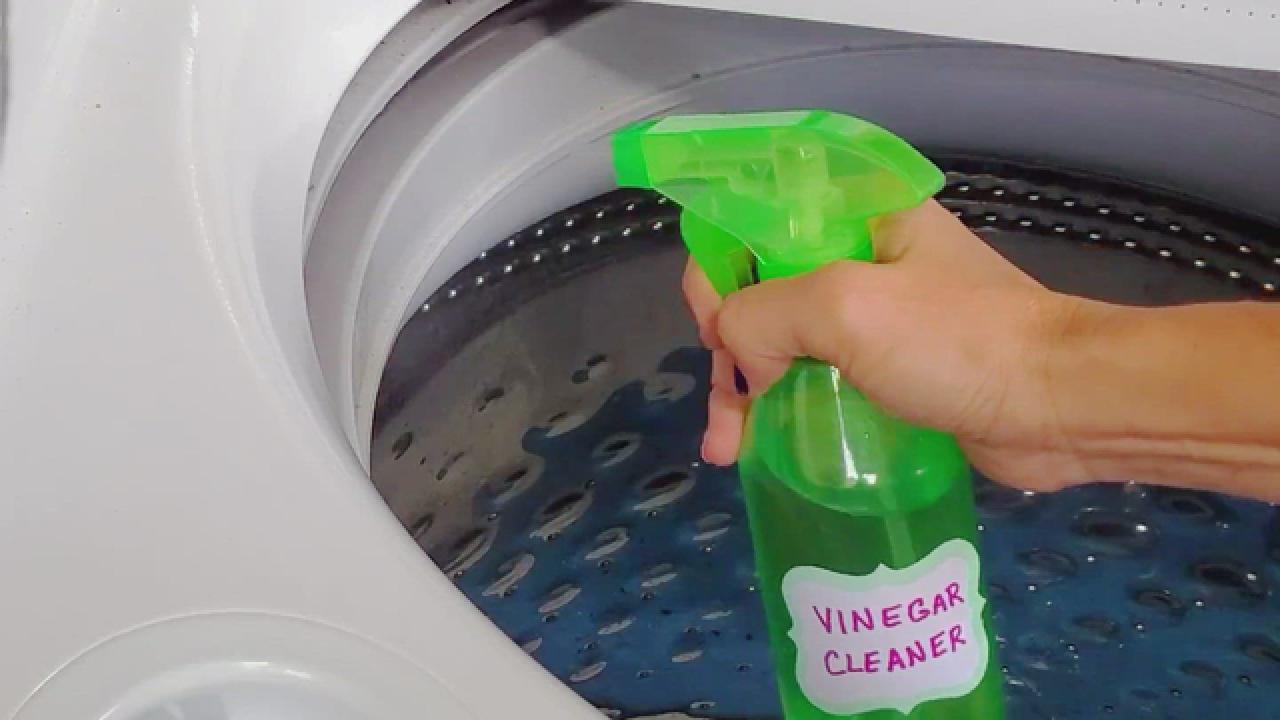 Image Source: hgtv.com
You can wipe down the rubber seal and inside of your washer drum regularly to avoid mold and mildew buildup. Front-load washing machines are prone to these issues since they never completely dry after they run their cycles. You should always clean out your dryer vent and empty your dryer duct after each load of laundry. Unplug your dryer and pull it away from the wall to vacuum the lint trapped in your dryer duct. 
4) Fix A Running Toilet 
A running toilet might intimidate you and make you want to call a plumber. Don't fret. You can turn the valve behind your toilet to help stop water from the toilet, but the main water valve shuts off water to your entire home. 
Image Source: kayplumbing.com
Locating your main water valve and shutting off your water supply can help with other problems like burst pipes or other minor plumbing problems. Fixing a running toilet is a relatively simple process that doesn't take very long. Begin with testing the flapper on your toilet with a stick. You might have to purchase a new flapper if the water stops due to the flapper not sealing correctly. 
If the valve leaks, this is an opportunity where you will need to know how to shut off your main water supply. Water damage is not fun, therefore, check your fill valve for leaks and remove and replace your old toilet fill valve. Don't forget to connect your new fill tube and turn your water back on to test your toilet's flushing. 
Remember that installing a sump pump could help prevent water from overflowing into your house, and causing
5) Clean Humid Areas
Humidity is one of the worst things you can deal with as a homeowner. Keep in mind that mold and mildew can grow in showers, baths, and other wet parts of your home. This can easily happen if you don't have enough ventilation. It is also recommended to scrub bathroom tile and grout with a strong cleaning agent. Thorough cleaning at least once a month will help prevent mold or mildew accumulation.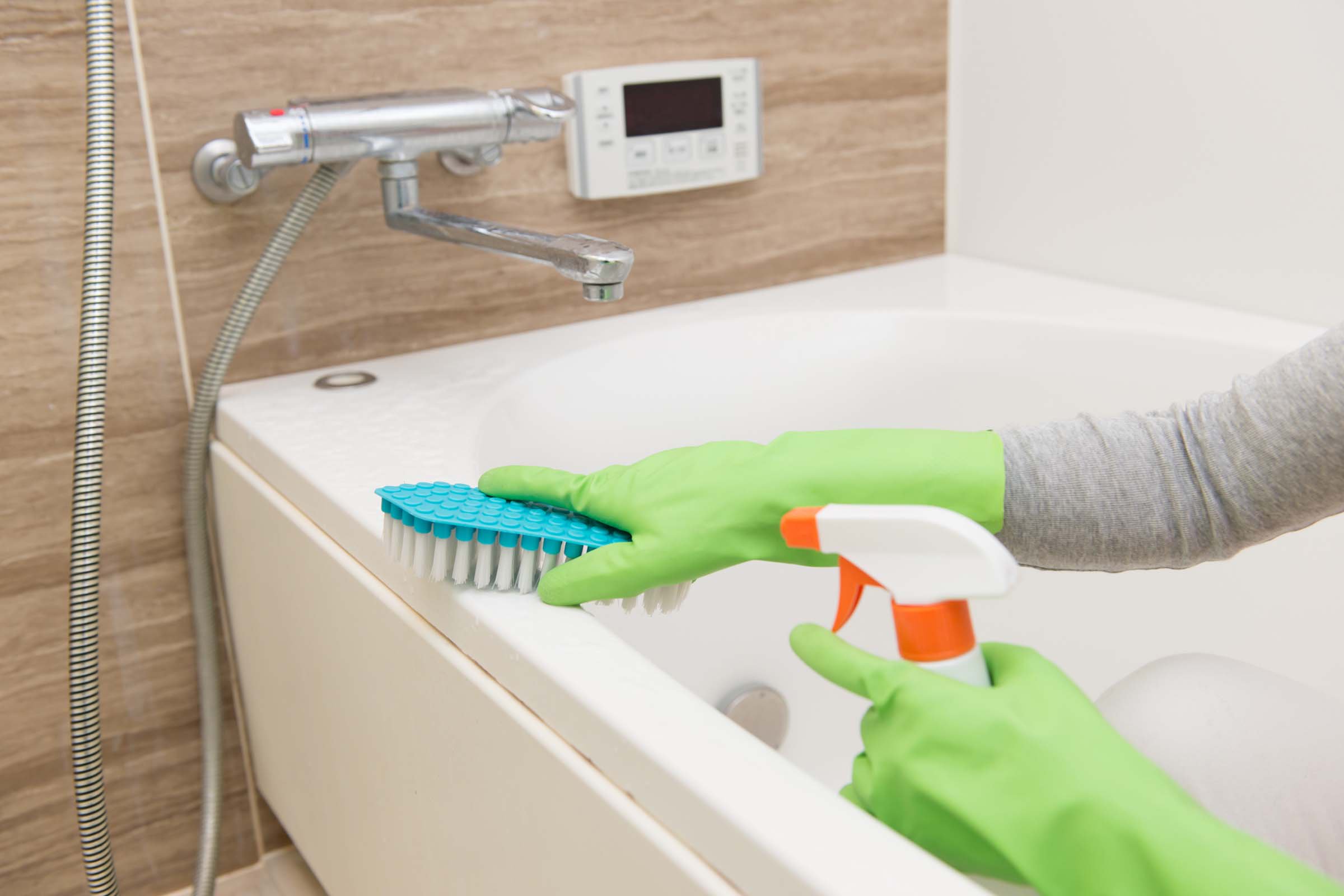 Image Source: valetmaids.com
Furthermore, you should also flush out your water heater to get rid of accumulated sediment and keep it in tip-top shape. You can also clean debris at the bottom of the tank to prevent calcium deposits and keep the water heating system. Adding a water softener can help get rid of mineral deposits.
Additionally, you can examine the fittings and pipes for any indications of leaks, discoloration, or other alterations that might point to wear or corrosion.
6) Replace Batteries in the Smoke Detector
It is good practice to test and replace the batteries in your smoke and carbon monoxide detectors to ensure they are ready for use in an emergency. Additionally, you should also ensure your fire extinguishers are not expired and your electrical systems are not faulty since they can cause a fire.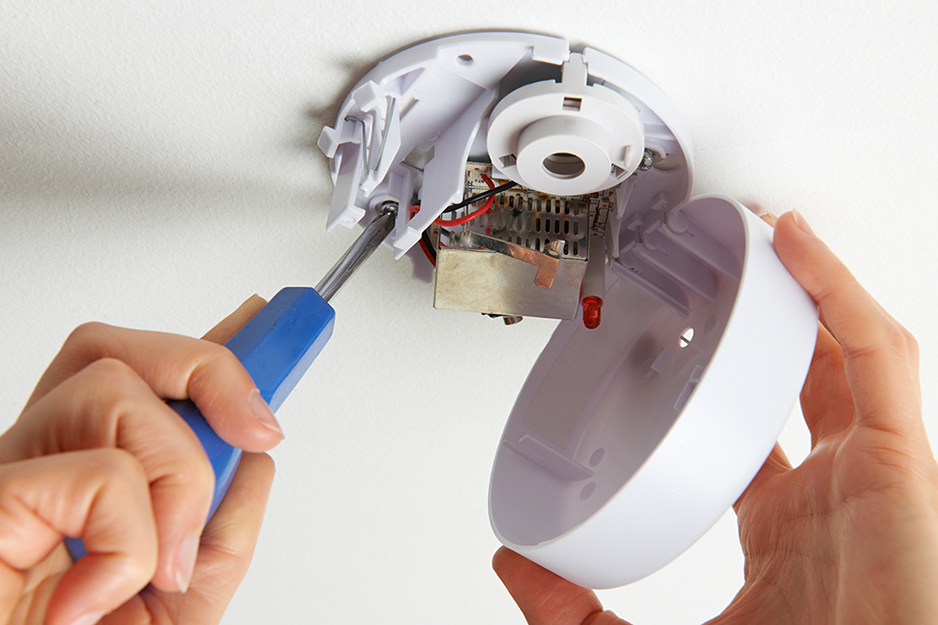 Image Source: thehomedepot.com
If your fire extinguisher is expired, you can surrender it to your local fire station or dispose of it in a hazardous disposal waste facility.
Additionally, this would also be the best time to test your home security system and ensure it's working properly. If there is an issue with it, you can always call the company, and they will have a professional inspect and correct it.
7) Inspect Roofing
Your home's exterior also requires as much care as the inside. Therefore, checking your roofing and exterior siding is important. Roofing jobs are expensive and usually depend on the amount of damage. Therefore, before you get extensive damage, doing a check once a month can help you nip the problem in the bud and save money.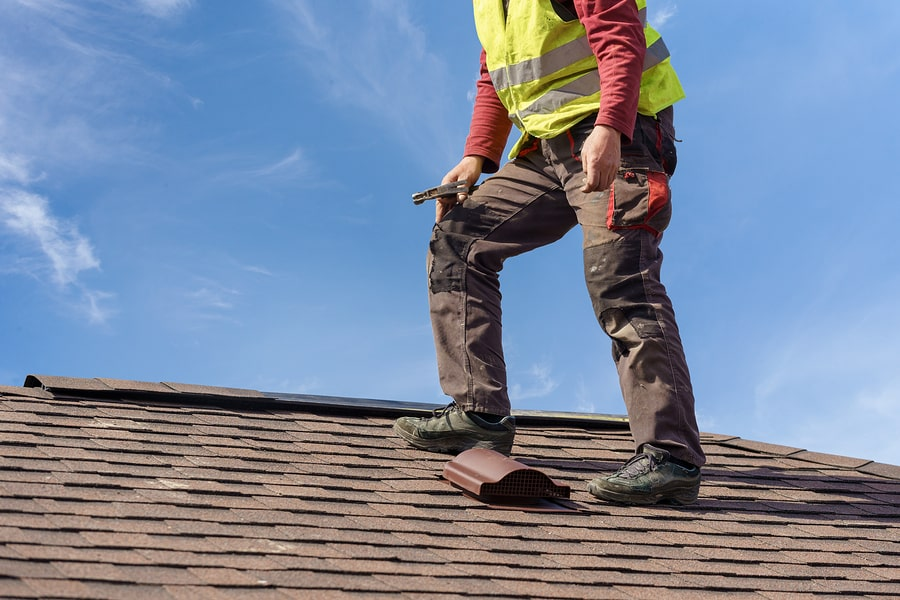 Image Source: nelsoncontractingllc.com
You can use a roof rake to remove dead leaves and debris. Furthermore, using a garden hose to remove dust will give you a better picture of the roof, and finding leaks or loose roofing tiles will be easier. It is also good practice to inspect the exterior paint and whether or not you need a fresh coat of paint. Keeping the paint clean will keep your house looking well-maintained.
Furthermore, cleaning out the window wells with a broom is also recommended to remove dust and debris from the window screens as well. If you have outdoor faucets then you should also check to see if your sprinkler heads are in perfect condition. If they aren't, replacing them is not a hard task.
8) Fix Loose Boards
Loose boards are dangerous and can cause serious falls. Therefore fixing a loose board or tile should be done immediately after you notice it. Waiting may cause other boards around it to also come loose. Fixing the boards is not hard, and anyone can do it with the right tools. Furthermore, any other cracks or holes in the doors or window units can be filled using weather stripping.
Image Source: diyallday.com
To fix a loose floorboard, start by locating the loose board and finding the nearest floor joist. After that, you should:
Drill a pilot hole through the floorboard into the nearest joist.
Drive the 2-inch wood screws through the pilot holes and into the joists under the floorboards.
Cover the screw heads with wood filler.
9) Clean the Chimney
If your house has a fireplace, then it also has a chimney. Getting your chimney cleaned will keep the air vents in your house free of smoke and soot. It will also keep your HVAC filters running at their best capacity. Clean vents will save you money in the long run since you won't have to pay for professional services.
Image Source: chimneysaversolutions.com
A simple chimney sweep using a broom will go a long way to ensure there are no unexpected fires and that the house remains clean as well. It is recommended to clean chimneys in the summer since the summer heat also attracts many critters, and doing this will prevent insects from hiding in your chimney.
10) Fix Your Electric Tools
Image Source: powersmartusa.com
You might plant flowers or mow your garden often. If you do this, then it is time to check the spark plug or do an oil change. Additionally, if you have a snow blower, it could do with a little maintenance, like ensuring the fasteners aren't lost.
How do You Know to Leave the Repairs to Professionals? 
How do you know when it's time for necessary repairs or if you need a total renovation? It all boils down to understanding the concept of what items can be repaired and which are worth renovating. Renovations are often a more straightforward solution to issues, although they can be more costly. New home features like windows, garage doors, or appliances are considered renovations. 
Repairs are trying to bring something back to life by making them perform better than they are or fixing them to work again. Sometimes, trying to repair something yourself can cause extra damage or injuries, leading to unnecessary expenses. Some repairs you should leave to the professionals who will repair things like:
Frequently Asked Questions About a Home Maintenance Checklist
i) What are the most important things in a home maintenance checklist?
The most important home maintenance tasks to keep your home safe and running smoothly are cleaning out gutters each spring and fall, cleaning and inspecting the HVAC twice a year and changing filters monthly, cleaning out clogs in plumbing, and checking for leaks and damaged pipes.
ii) How can I develop a home maintenance plan?
Do a walking tour to get to know your house better and take notes on your home's specific maintenance needs.
Put all of your maintenance tasks in a spreadsheet and organize them by frequency.
Put each maintenance task into a planner or app.
Set reminders to stick to the plan.
iii) What are the common home maintenance tasks?
Common maintenance tasks are:
Checking fire and security devices and getting provisions.
Keep up with your landscaping.
Maintain your kitchen and appliances.
Inspect major home systems.
Pay attention to your plumbing.
The Bottom Line on Home Maintenance Checklist
Investing in the general upkeep of your home will keep it in optimal condition. There are many serious maintenance issues that you can avoid with proper preparation and care. We would recommend homeowners utilize the provided tips to keep their homes in good shape for as long as possible.