Are you tired of constantly worrying about stains on your beautiful granite countertops? Trust me, I know the feeling. After spending a lot of money on granite, the last thing you want is for it to get ruined by spills or stains. That's why finding the best granite sealer is essential to maintain the beauty of your countertops.
With so many granite sealers on the market, it can be overwhelming to choose the right one. I've been there before, spending hours researching and reading reviews, trying to find the perfect one. But don't worry, I've got you covered. After using and testing different granite sealers, I have compiled a list of the best ones to help you make an informed decision.
In this article, I will share my top picks for the best granite sealers based on their effectiveness, ease of use, and affordability. Whether you're looking for a sealer that protects against oil, water, or other liquids or is safe for food surfaces, I've got something for everyone.
What is Granite Sealer?
Granite sealer is a product that helps protect your granite surfaces from stains and spills. It's a type of sealant that you apply to your granite countertops or other surfaces to create a barrier that prevents liquids from seeping in and causing damage.
It's a great way to keep your granite looking new and beautiful for years! Plus, it's super easy to use – apply the sealer to a clean and dry surface, let it soak in, and wipe off any excess. It's a small investment that can save you time and money in the long run!
Why Do You Need a Granite Sealer?
As someone who loves cooking and spends a lot of time in the kitchen, I can attest to the importance of having a granite sealer.
First, granite is a porous material that can easily absorb liquids and stains. Using a granite sealer, you can prevent stains and fluids from penetrating the surface of your countertops, keeping them looking brand new for longer.
Here are some of the other advantages:
A granite sealer can make your countertops more durable and resistant to scratches and chips.
A sealer can help make the surface smoother and more bacteria-resistant, making it easier to clean and maintain.
Sealed granite countertops are much easier to clean and maintain than unsealed ones.
Investing in a granite sealer is a cost-effective way to protect your countertops.
Whether you're looking for something affordable, non-toxic, or long-lasting, there's something for everyone. Let's dive in and find the best granite sealer for your needs!
1. TriNova Granite Sealer & Protector
Granite Sealer & Protector – Best Stone Polish,...
✅ Professional Quality Stone Care – TriNova's Granite...
✅ Advanced-Action Stain Protection – This spray uses a...
✅ Enhancing Formula for Gloss & Shine – TriNova's Granite...
✅ Do the Water Test - The best test to see if your granite...
As someone who loves having granite countertops but hates the thought of water damage or stains, this granite countertop sealer was what I needed. The best part is that I can also use it on other solid stone surfaces like marble, slate, limestone, soapstone, and quartz countertops.
This granite sealer spray comes in an 18-ounce bottle and is effortless to apply. I used it on my granite kitchen countertops, bathroom, and floor tiles. I had to spray it on, wait a minute, and then wipe it dry with a microfiber cloth. After leaving it on for an hour, my surfaces were protected and ready to use again.
Image Source: amazon.com
The sealer forms a barrier on the stone's surface, preventing spills from leaving permanent marks. I also noticed that it added an excellent gloss to the surface, making it look even better.
2. Granite Gold Water-Based Sealer Spray Protection for Granite
Granite Gold Water-Based Sealer Spray Protection for...
Granite Gold Sealer creates a barrier providing maximum surface...
Specially formulated for granite, marble, travertine, limestone,...
Apply Granite Gold Sealer spray to any natural stone surface; it...
Created and made in the USA by a third-generation family of stone...
Use with Granite Gold Daily Cleaner and Polish to provide...
I've used many cleaning products, but Granite Gold is always my go-to brand when I need a powerful solution. It's more expensive than some of the others out there, but the results are worth it.
One thing I appreciate about the Granite Gold sealer is that it's water-based, so there's no strong odor, and it dries quickly without being rinsed. The spray head on the bottle makes it easy to apply to my natural stone countertops and creates a protective coating that helps keep them clean for longer.
Image Source: granitegold.com
I've also used this granite sealer on other surfaces like marble, travertine, and limestone, and it works great on all of them. Plus, it's pH balanced and safe for use in food prep areas. This product has no harmful chemicals like phosphate or ammonia.
3. Black Diamond Stoneworks 2 in 1 Cleaner & Sealer for Granite
Black Diamond Stoneworks GRANITE PLUS! 2 in 1 Cleaner &...
STREAK FREE CLEAN- Safe for food contact pH neutral No-rinse...
BUILT IN SEALER makes surfaces easier to clean and protects them...
HELPS PROTECT YOUR COUNTER TOP against oil, coffee, food, wine,...
USE IT EVERY DAY when you clean on your counter tops, showers and...
MADE IN THE U.S.A. Designed, Used and Endorsed by Stone Care...
Black Diamond Stoneworks' Granite Plus is a granite sealer and cleaner in one. I love that it comes in different sizes to choose the one that works best for me.
What I love most about this product is how affordable it is and how well it works. I have some travertine countertops, and this product works like magic to seal and clean them. It's also great for marble, limestone, and granite, so it's versatile for all your kitchen needs.
Image Source: bdstoneworks.com
Another thing I appreciate about this product is that it doesn't have an overpowering smell and doesn't contain any toxic chemicals. It's safe for food surfaces, which is a huge plus. Plus, it has anti-corrosive properties, so I don't have to worry about it damaging my beautiful stone countertops.
4. Stone Care International Granite Sealer and Protector
Stone Care International Granite Sealer and Protector -...
For use on all Solid stone surfaces including granite, quartz,...
Ammonia and phosphate Free and safe on food Contact surfaces
Streak Free Formula in easy-to-apply spray bottle
Superior coverage of 72 sq. ft. of 1 application
Penetrating sealer which forms flexible molecular Links for...
I recently discovered Stone Care, a brand that helps keep my granite surfaces looking new. Their spray granite sealer and protector combo is a game-changer for countertop care products. It works on any solid stone surface, and the protection is amazing!
The sealer creates flexible molecular links to protect against any potential damage. Each application covers a 75-square-foot area, making it a cost-effective solution.
Image Source: stonecare.com
I love that this granite sealer is effective and safe to use. It is free of phosphates and ammonia and can be safely used on food-contact surfaces. The spray bottle makes applying easy and dries streak-free for a perfect finish. To keep my countertops in top shape, I apply this sealer every six months, and the results speak for themselves.
5. Aqua Mix Sealer's Choice Gold Quart, 32 Ounce
Aqua Mix Sealer's Choice Gold Quart, 32 Ounce
Aqua Mix Sealer's Choice Gold is a no-sheen, natural look,...
Water-Based Formula is a world-wide best seller
Ideal for granite, limestone, marble, slate, travertine,...
Designed for use in food prep and serving areas, and as a...
Provides stain protection and maintains the look of natural stone...
I was constantly worried about tough stains on my expensive granite surfaces, but this water-based formula has provided the ultimate solution. It's excellent for cleaning large areas and can be used indoors and outdoors.
I've used it on stone, grout, and tile, and it's impressive how it removes stains and etches while adding durability to the surface. Plus, it doesn't compromise the natural sheen of the surface.
Image Source: aquamix.com.au
I love that it's low in VOC and designed specifically for food preparation and serving areas. It's also resistant to mildew and mold and can last up to 15 years. It's also great for around the pool, making surfaces more slip-resistant.
One critical thing to keep in mind is that if you don't wipe it off immediately, a white film can form on the surface. But it's easily fixable with a nylon pad and chemical scrub.
Types of Granite Sealers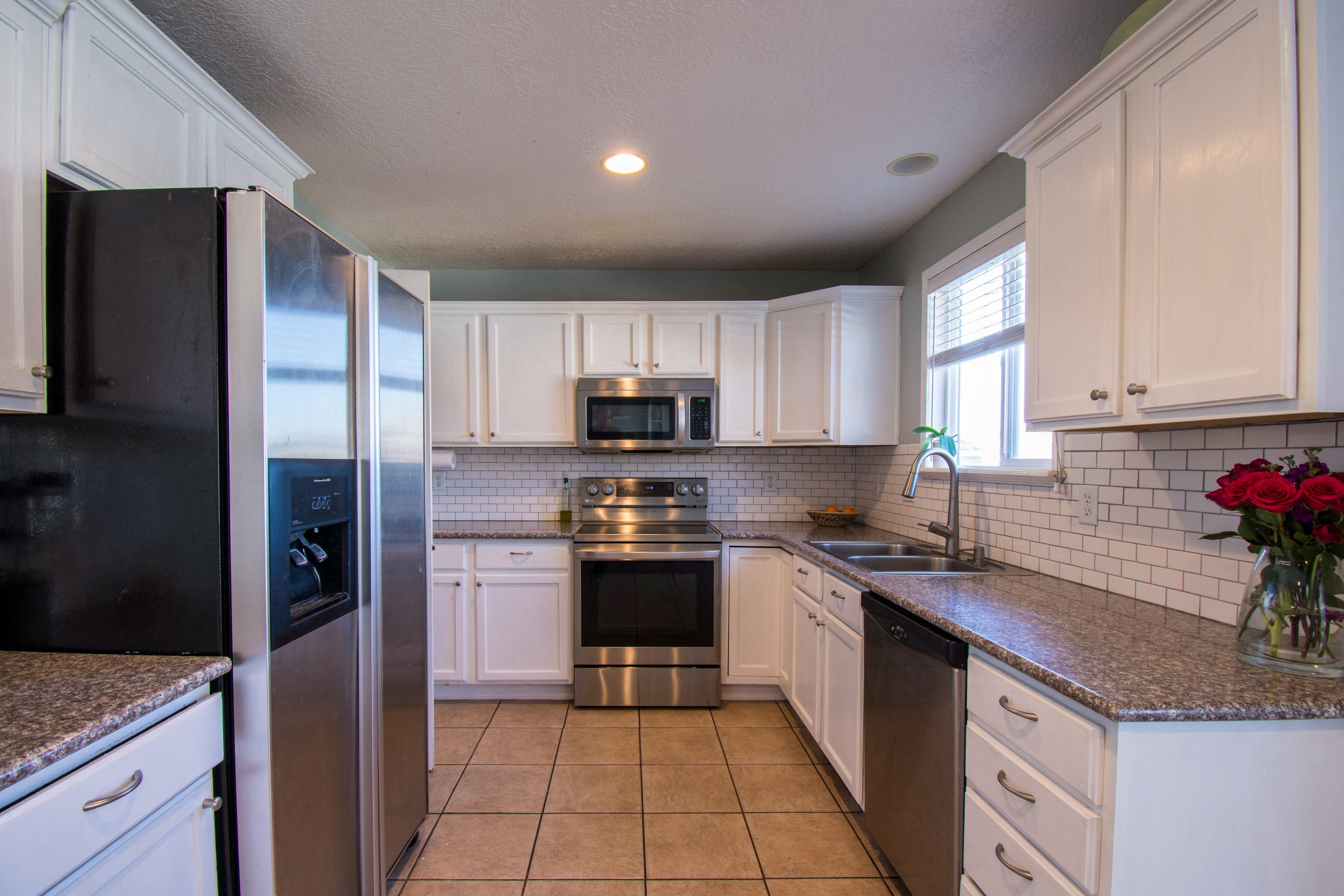 1. Water Based Granite Sealers
Water-based granite sealers are a popular choice for a granite countertop because they're easy to clean up and don't leave a residue. They're great for areas that don't see a lot of wear and tear.
2. Oil Based Granite Sealers
Oil-based granite sealers are another option that provides a thicker, more protective layer on a granite surface. They're better for high-traffic areas and can resist stains than water-based sealers. However, they can be more difficult to clean up and may leave a residue.
3. Penetrating Granite Sealers
A penetrating sealer works by sinking into the pores of the granite and filling them up to create a protective barrier. They don't change the appearance of the granite surface and are great for areas that see a lot of spills.
4. Coating Granite Sealers
Coating granite sealers create a barrier on top of the granite surface, similar to a layer of paint. They're great for outdoor countertops and can provide a glossy finish.
5. Enhancing Sealers
Enhancing sealers are used to bring out the natural colors and patterns of the granite. They're great for areas you want to highlight, such as a fireplace or your best kitchen countertop.
6. Topical Sealers
Topical sealers are the most heavy-duty and long-lasting option. They can provide up to 10 years of protection and are great for high-traffic areas. However, they can be difficult to apply and require much prep work.
How Do I Choose the Best Granite Sealer? Things to Consider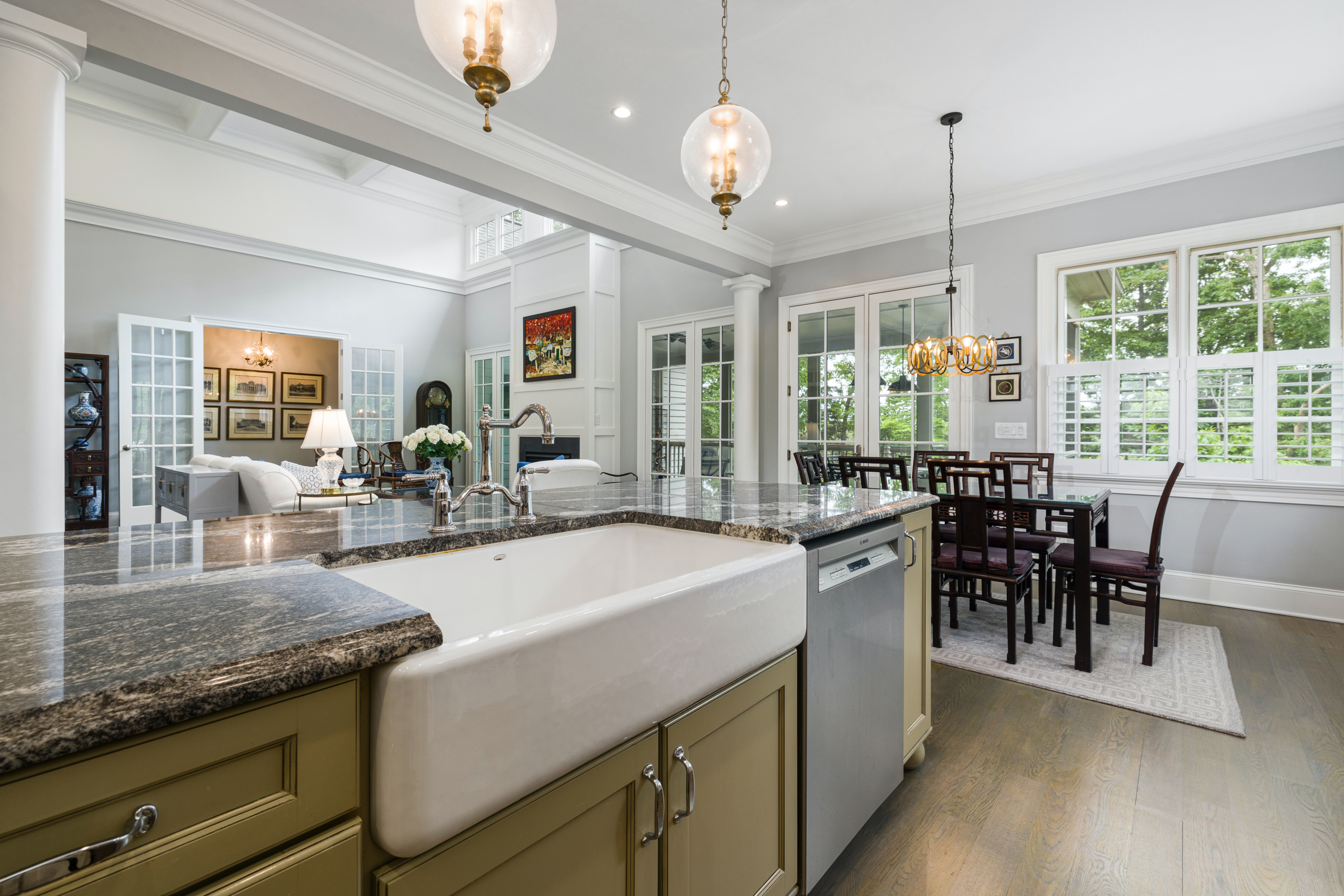 1. Form
The form is important when choosing the best granite sealer for your needs. Different forms of sealers are available, including sprays, liquids, and gels.
Spray Sealers
Spray sealers are easy to use and cover large areas quickly. They are ideal for surfaces difficult to reach or apply with a brush. However, they can be messy if not used properly, and it can be hard to control the amount of product used.
Liquid Sealers
Liquid sealers are versatile and can be used on a variety of surfaces. They are easy to apply with a brush or roller, and you can easily control the product. However, they may require multiple coats to achieve full protection and take longer to dry.
Gel Sealers
Gel sealers are great for vertical surfaces or surfaces that require a precision application. They are thick and do not drip or run, making them easy to use without worrying about making a mess. However, they may require more effort to apply and can take longer to dry than other forms.
2. Application
As someone who has sealed my fair share of granite surfaces, I know how important it is to choose a sealer that is easy to apply.
I prefer a sealer that comes in a spray bottle because it makes the application process quick and mess-free. Plus, it allows for even coverage without any streaks or bubbles. However, pouring bottles can be more cost-effective, so it's all about weighing the pros and cons.
Another thing to consider is the drying time of the sealer. Some sealers require longer drying times, which can be inconvenient. On the other hand, some sealers dry quickly but can be harder to work on.
3. Coverage
You want to ensure that the sealer you choose will cover all the surfaces you need without having to reapply it constantly. Consider the surface size you need to seal and the frequency of use and choose a sealer that provides adequate coverage and protection.
4. Size
Knowing the area size you need to seal is crucial, as this will help you determine how much product you need to purchase. However, the container's size doesn't necessarily determine the quality of the sealer. You should still consider other factors.
5. Finish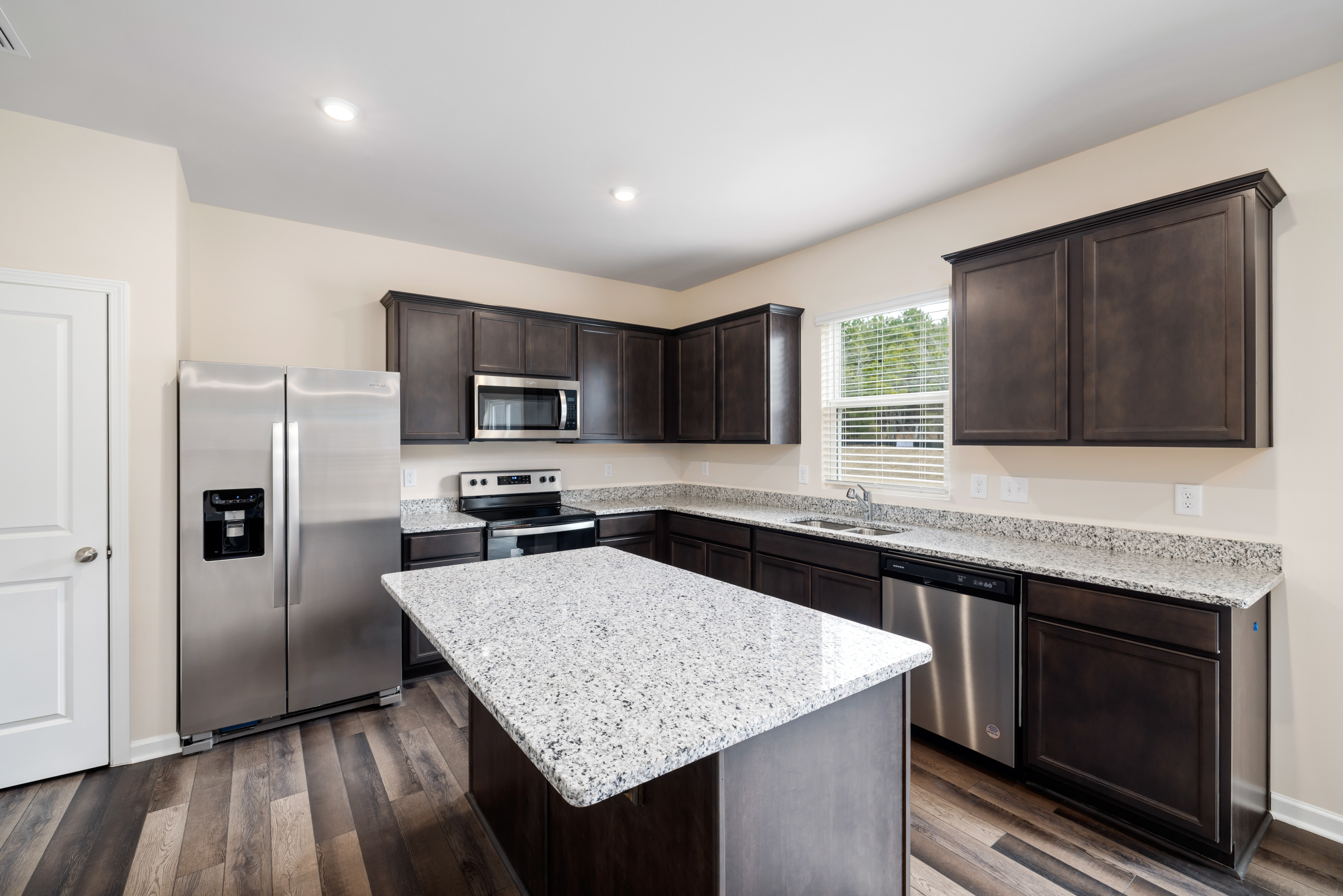 The finish refers to the look and texture of the surface after the sealer is applied. If you're looking for a natural look, you'll want to choose a matte or honed finish sealer.
On the other hand, if you want your granite to have a glossy, polished finish, you'll need a sealer that specifically provides that.
6. Odor
Nobody wants to be stuck with a strong, unpleasant smell lingering in their home after sealing granite surfaces. Luckily, many granite sealers on the market are designed to be low in odor. Some are even labeled "odorless," which is a huge plus.
7. Durability
Granite is durable but can still be vulnerable to stains and etching. That's why choosing a high-quality sealer that can withstand daily wear and tear is essential. A durable granite sealer can also save you money in the long run since you won't have to replace your countertops as frequently.
8. Safety
Ensure you check the label of the sealer to see if it contains any harmful chemicals or Volatile Organic Compounds (VOCs). These can be dangerous to breathe in and can cause health problems.
9. Versatility
You want a sealer that can be used on various surfaces, not just to seal granite countertops. This is especially true if your home has unglazed tiles or natural stone surfaces.
Furthermore, if you want to seal your kitchen countertops, you want a sealer specifically designed for food preparation areas. But if you have a patio or pool area that needs sealing, you'll want a sealer that can withstand the elements and provide slip resistance.
Frequently Asked Questions on Granite Sealers
1. How often should you seal your granite?
This depends on the sealer you choose and how much use your granite surfaces get. Some sealers recommend yearly reapplication, while others can last up to 15 years.
2. What kind of sealer should I use?
There are many different types of sealers on the market, so choosing one that's right for your needs is essential. Consider the type of surface you're sealing, how often it gets used, and the level of protection you're looking for.
3. Can you use a sealer on other types of stone surfaces?
Many granite sealers are also suitable for other stone surfaces, such as marble and limestone. Always check the label to ensure compatibility.
4. How long does it take for a sealer to dry?
Drying times vary depending on the sealer and environmental conditions. Some sealers may dry within a few hours, while others may take up to 24 hours.