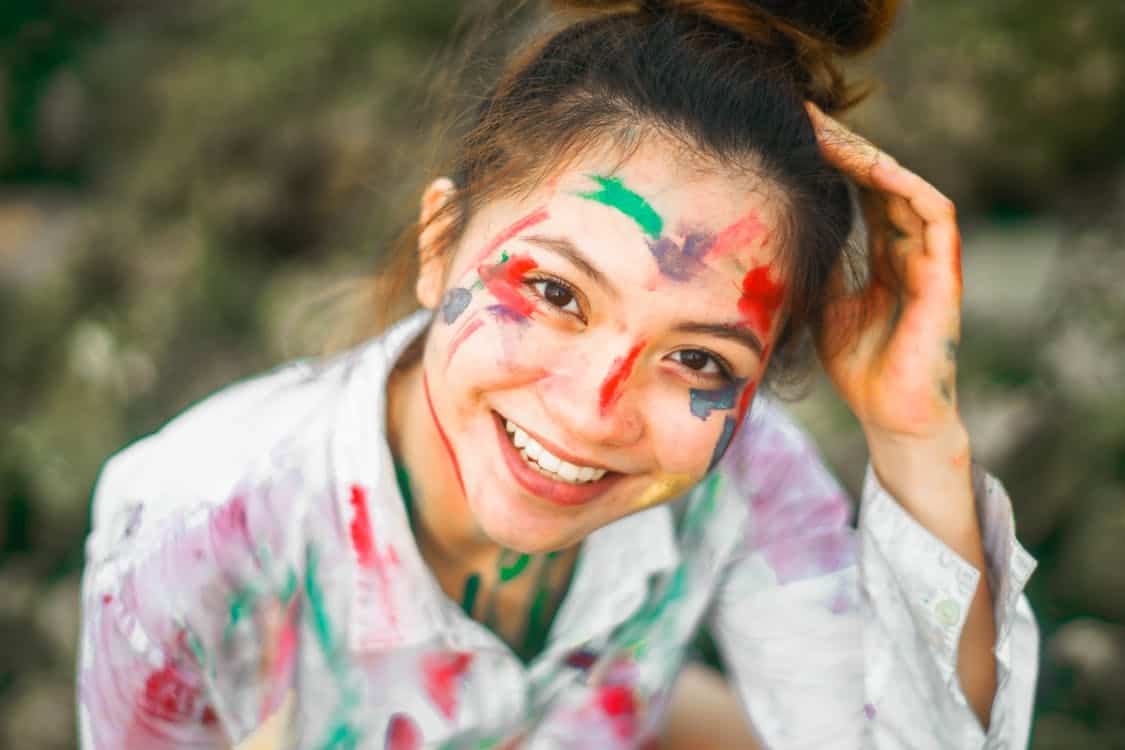 Easy Painting Ideas to Express Your Creativity and Soul
Painting can be very therapeutic, especially when the world around you is spinning and you feel like things are out of control. When you're in front of your canvas creating something beautiful, it can give you control and hope.
However, it can be laborious to find the right things to paint, especially when starting. This is why today we'll discuss some easy painting ideas that you can incorporate as you express your creativity.
What is A Painting Idea?
A painting idea can be seen as the theme of the painting. The theme or painting idea is often broad and deep. The painting idea often conveys something universal. There are several painting ideas you can choose from when you want to express yourself.
You can choose an idea based on what you're feeling, what you want to express, your current painting skills, your mood, and more. When it comes to easy acrylic painting ideas, there's never a right or wrong. It all boils down to what you want to express and create.
Now that you know what painting ideas are all about let's look at some that will strike your fancy and leave you reaching for your paintbrush.
What Are Some Easy Painting Ideas?
1. Pinwheel Painting
Your blank canvas will look great after you're done. You can create your pinwheel acrylic painting from scratch within no time. You can easily make the triangular sections first and then paint them with the colors you like.
2. Flower Painting
Starting us off is this acrylic painting idea that is super easy to start with. We've put this as the first idea because it's very easy. You can think of it as color-painting similar to what you did as a child. These acrylic painting ideas make for great art that fits with the modern decor of your house.
There's no denying that flowers are beautiful and irresistible. Transforming your blank canvas into a beautiful painting of a flower can make you feel so good. You can paint flowers as a form of fun painting which can be therapeutic and allow you to express your creativity.
Roses, lilies, and more are a great idea. You can also paint any other type of flower. These easy painting ideas are so much fun to execute. You have creative control to paint your flower how you see fit. If you want your acrylic painting to pop even further, you can add more details such as leaves, stems, and more.
3. Abstract Art
This easy canvas painting idea is great if you have a lot of creativity to express without being confined to the traditional shapes and colors. With these easy acrylic painting ideas, you get to express yourself completely in a language that only you understand.
You get to use shapes, colors, forms, and other gestural marks to express what you want. Abstract art is one of the best and purest forms of expression when it comes to canvas painting. This form of acrylic painting allows you to be free as you express your heart and soul onto your canvas painting idea.
4. Splatter Painting
Wanna have some fun as you paint? These acrylic painting ideas allow you to have fun and have a laugh while you paint. Just like our acrylic painting idea above, this painting idea has no rules. You get to choose your basic supplies, large canvas and get started.
You can combine colors before or after you start painting. As an artist, freedom of expression is very important, especially when you are creating artwork. You can use bright colors to create a piece of art or a great project that you can hang in your living room.
Many beginners can opt to start with these easy paintings. You can watch the video tutorial below to get more information on how to go about these easy painting ideas for beginners.
5. Colorful Landscape Painting
This is another one that beginner artists will love. A colorful landscape can brighten your living room after you're done. This easy canvas painting idea allows you to have fun and express your creativity as you build your skills.
A landscape can vary from a simple one with clouds, grass, and the sky to complex ones with trees, weather conditions, and more. Therefore, these easy acrylic painting ideas can be done by beginners and skilled painters as well.
These easy acrylic painting ideas are great and easy to paint, especially with a palette knife handy. This will allow you to add more spark to the monotonous landscape.
6. Stary Night Sky Painting
There's something magical about the night sky full of stars. Since the days of our ancestors, the appeal of painting a beautiful night sky has never left us. Especially if you decide to do a live acrylic painting, you'll have a jolly ol time bringing this easy canvas painting to life.
This acrylic painting idea can be executed in different ways. For example, you can use it to create something special based on your personal expression.
7. Mountain Landscape
Here's another easy canvas painting idea for nature lovers. You will have a blast going down memory lane of the nice memories you have of the mountainside as you paint this landscape. Ensure that you picture the image of what you want to paint very well in your mind before you get started.
You don't have to be perfect when creating your canvas painting. Just have fun and with this easy canvas painting idea.
8. Acrylic Pour Painting
This easy canvas painting idea is fun, simple, and very satisfying. You can execute this easy canvas painting idea any time without needing much concentration. This wonderful idea is one of the easiest in the acrylics world and is suitable for beginners.
This easy painting idea requires you to do some mixing. While bringing this easy canvas painting idea to life, you'll need an acrylic pouring medium along with your paint.
9. Oceanside Painting
Are you a lover of the water? Then, this easy canvas painting idea is one that you'll love. You can watch painting tutorials for this easy painting idea, but it has to come from the heart. So don't worry if your painting doesn't look exactly as you'd expected.
Your skills will get better with time. This easy acrylic painting idea allows you to do a live painting or paint from your imagination. You can paint the water, the boats, the sky, a nice sunset on the ocean, and more. Let us know how your experience is.
You can also opt to paint the beach if you'd like.
10. Geometrical Designs
Finishing off our list is one of the best painting ideas for beginners that you'll love especially if you are a fan of shapes. Without drawing skills, you can create this painting that will bring tears to people's eyes as they feel your expression.
These easy painting ideas for beginners allow you to be creative instead of having to recreate scenery you've seen. You can play around with the shapes in these easy painting ideas to create what you want. Watch this simple tutorial to learn more about how to go about it.
What Basic Painting Supplies Do You Need?
1. Acrylic Brushes
We've looked at several easy painting ideas inspired by painters across the globe. However, to manifest these ideas into something special, you'll need the right tools. Choosing the right brush can determine the success or failure of your acrylic painting.
Synthetic brushes are the best for acrylic painting. When using acrylic paints, choose brushes that have flexible and soft bristles. If your acrylic painting requires you to do some detail work, go with a soft body option.
Synthetic brushes with stiff bristles are great if you are following more textured acrylic ideas. These types of acrylic paintings need heavy body acrylic paints. If you opt to do more research before you choose your brushes, the better.
If you are a beginner, get a brush set that has all of these various brushes so that you can have the brush you need whenever you need it.
2. Acrylic Paints
Like the acrylic brushes, you need to choose your acrylic paints based on what you want to paint. Your ideas determine the paints and acrylic brushes you choose. For example, if you want more texture in your paintings, you should choose heavy body paints. This paint has a thick consistency and will help you execute your acrylic painting ideas.
If your acrylic painting ideas involve detail and thin layers, you want soft body acrylic paints. These paints have a runny consistency and will give you an easier time with the fine details. However, if you need to do blending techniques, go for open acrylic paints with a slow drying time.
This open acrylic paint remains wet on your palette and canvas for a long time. This paint is also perfect on wet layers.
3. Palettes
Palettes come in handy when you're doing some blending. They also offer you convenience as you execute your acrylic painting ideas with ease. Therefore, you want to choose a palette that will be easy to use and clean and allow you to keep your acrylic paint wet for longer.
A stay-wet palette keeps your paint from drying because it has an absorbent foam insert. You can wet this foam insert with water to keep your paint from drying. Glass palettes are also another option if you hate cleaning up.
The glass palette is very easy to clean. All you have to do is to scrape the dry paint off the palette with a razor. You can also use a wet cloth to clear it. When getting palettes, you can also get palette knives for mixing your paint. You can also use palette knives to spread the paint on your canvas painting.
4. Acrylic Mediums
These supplies are optional, and you can use these mediums to change the consistency of your paint. For example, glazing medium allows you to make your paint runny and enable it to dry slower. This makes it perfect for painting the fine details and blending.
Modeling paste makes your paint thicker and allows you to build texture on your canvas painting.
5. Acrylic Surfaces
You'll need a good surface to execute your acrylic painting ideas. Your painting technique can be great, but you may not get your desired results. If the surface is wrong, Some good surfaces are canvas, paper, wooden panels, and more. Acrylic paper is a great option if you are a beginner at painting.
Acrylic paper allows you to experiment without wasting money. Cotton canvas is also a budget-friendly option that is also lightweight. Linen canvas is less likely to wrap because it's more rigid. However, linen canvas is more expensive than paper or cotton canvas.
If you plan on working large scale, linen canvas is the best option. Gessobord is also another acrylic surface. It is a smooth and primed wooden panel that is an affordable option. If you love painting outdoors, the Gessobord is a great option.
6. Cleaning Supplies
Some supplies you need include brush soap, jars for water, and paper towels. You can use one jar to remove the bulk of the acrylic paint and the other to remove the excess. You can use the paper towels to remove any binder or pigment left.
A brush soap allows you to condition your brushes and preserve them to last longer.
Frequently Asked Questions About Painting Ideas
1. Do I need to learn to draw before painting?
No. If you don't feel confident in your drawing abilities, start with ideas that don't require any drawing, such as splatter painting, pour painting, abstract painting, and pinwheel painting. You just need the passion and desire to paint and create something beautiful to do amazing paint pieces.
2. Which is the best painting medium for beginners?
Acrylic paint is the best for beginners. Acrylic is easy to use because it doesn't require a lot of technical knowledge on how to use it. It is flexible, and you can add water and mix it up to get what you want. Watercolor is the hardest to use.