Teal should cross your mind if you want to revamp your home decor with myriad colors. Unfortunately, you can't just pair any colors as they will not blend. If teal color is the color of your choice, then it is time you know the colors that go with teal to make your home feel and look cozy.
Teal is a versatile color that blends with most colors to give you a happy home. The blending skill with colors makes teal a great color for indoor and outdoor decor. Some few colors that go well with teal include gold, maroon, and coral, but you can always explore other ideas that may blow your mind. So let's dive into this article and know more.
What Is The Teal Color?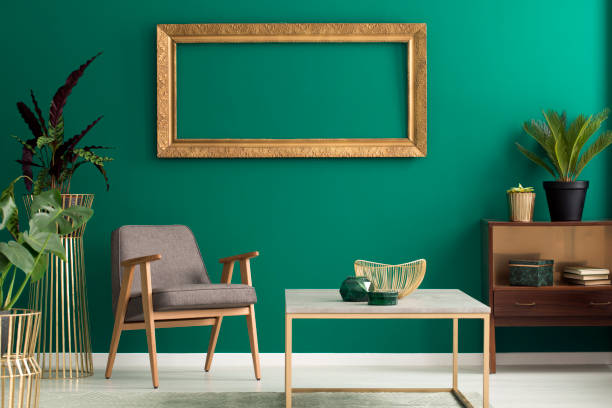 A brief description of the teal color is that it is a shade of medium deep green, blue color. If you were in a painting class, you would achieve the color by mixing a white base with small pigments of green and blue.
It has different shades, including high pigmented teal and lowers saturated teal. The lower saturated teal is mostly a combination of more blue and green with less white. It is a color close to aqua and soothing to the eyes. Teal has a soothing shade that brings out the feeling of dense jungles and tropical lagoons. It brings out a comfortable and calm oceanic feeling.
History Of Teal Accents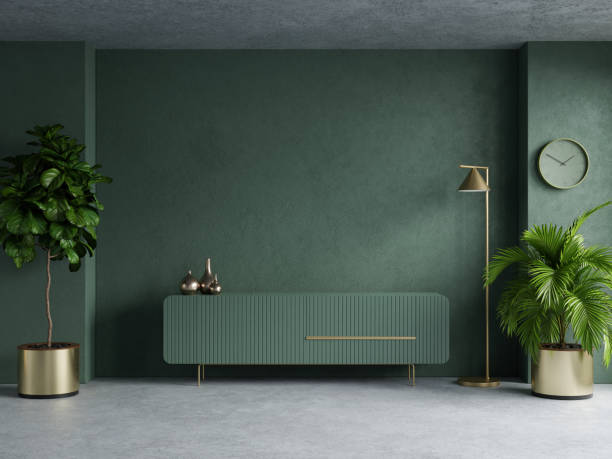 The name teal is derived from a common freshwater duck called the Eurasian teal. The duck is known for its great bluish-green strip from the back of its head area to the eye.
The color was officially named teal in 1917 after finding it to be the darker shade of cyan. Early artists used teal in the printing industry with the combination of other darker shades. In 1987, printers included teal color with other web colors in HTML.
Teal color started gaining popularity in 1990 when athletes used it in the sports industry in making most teams' uniforms. Out of 22 teams present in the national league, 6 of them chose teal as their team color. Other than that, polls have proven that green and blue are the favorite colors of Americans and other people globally, so why not include teal in your home?
Since teal combines blue and green, it is time you accept the calling and follow your true love! Teal walls look exceptionally beautiful, and combination with other neutral colors is what you are looking for to create a happy home feeling. A pool of colors blends with teal, making it a great choice of color for home decor; a teal-painted wall may bring life to neutral room decor.
Teal And The Color Wheel
To know how to blend color with others perfectly, you should know where the color sits on the color wheel. For example, teal color is located between blue and green on the visible spectrum. Therefore, it is best to say neither blue nor green but a tinted shade of both colors.
If you paint your walls, you can create teal green by adding more green than blue or create blue teal by adding more blue to green. An easier option in color combination is adding cyan to the blue paint.
A color wheel is an artist tool that helps you know how to achieve color saturation. An artist uses colors yellow, red, and blue to create any hue they like. Then, when they mix these colors, they create various colors.
For example, you can find the teal color in both the modern and the traditional color wheel, as it is normally located between the colors blue and green. However, you will find teal between cyan and blue using a modern color wheel to mix colors.
Are There Any Shades Of Teal?
The short answer is yes! There is an array of shades of teal. Unfortunately, it has a lot of shades that make it difficult to settle for one shade of teal. The four shades of teal include:
1. Teal Green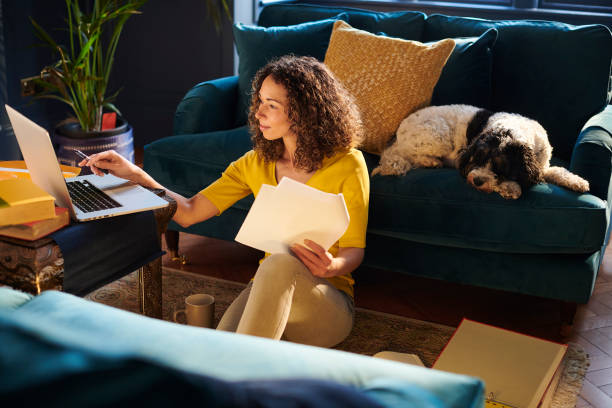 Teal green is the perfect shade of teal that is suitable for people who want some neutral color without being extra. It is light and refreshing but with a lot of green in the blend than blue. It gives a jungle and lagoon feeling that sets the mood for a calm adventure.
2. Blue Teal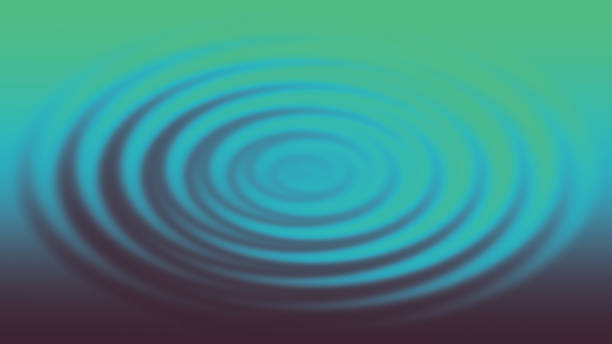 If you are looking for a summer and bright feel, you should include blue teal in your interior decor. It is light and airy with a small tint of blue. It is more of the oceanic feeling and the calm and breeze that comes with chilling on a reef or ocean.
3. Teal Turquoise
If you are in for a tropical feel, you should paint your walls with teal turquoise or include the color in your interior decor. Teal turquoise is perfect for bringing in the adventurous tropical feel with a set of both warm and cool. Nature is always knocking at your door with this color combination. It is bright and vibrant with a hint of more blue than green.
4. Teal Aqua
When you pair teal with more white than blue and green, the color becomes more light teal: what is referred to as teal aqua. This shade is more of a muted look. It is a color combination of more than teal blue.
10 Colors That Go With Teal In Interior Design
Teal is a beautiful color you can use in your interior design to create freshness, calmness, and a serene feeling. A color combination of teal and another will revamp your space and make it outstanding.
If you want to bring out the neutral aspect of color, you should undoubtedly include teal in your living room, bathroom and bedrooms. Knowing colors that blend with teal is a step in your interior design skills. But what colors go with teal? Here are a few options to help you explore the color teal.
1. Teal And Cobalt Blue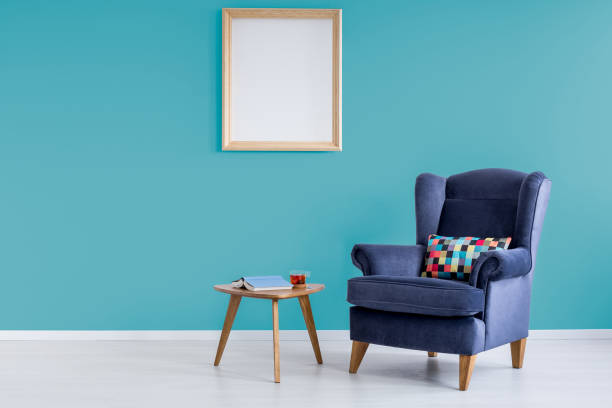 Cobalt blue is also a sea color that brings relaxation, beauty, and good vibrations. Joining teal and cobalt blue will give you the feeling of the tropical sea and the Mediterranean sky. These colors are bold in themselves and beautify each other.
They have similar undertones and saturations, making it easier for you to blend them anywhere in your house. For example, you can choose teal furniture and blend it with a blue carpet or velvet pillows.
If you are looking for the perfect blend of these two colors, go for sharp(cooler) cobalt and smooth(warmer) teal to achieve a color as fresh as a sea breeze.
2. Teal And Gray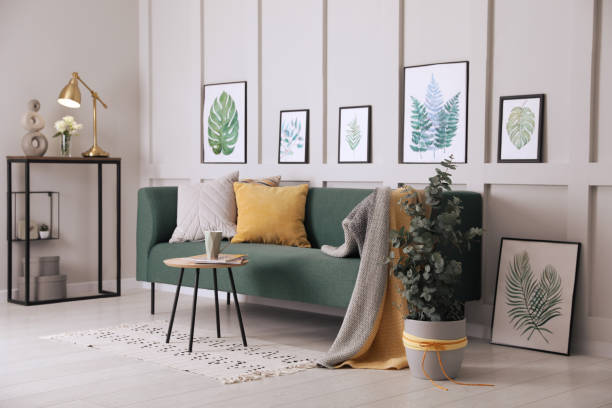 Gray is a "non-color" since, in most cases, it is taken for its functionality and industrial vibes. However, it gives an outstanding blend when paired with colors such as teal. The teal compliments the dull grey color with its depth of blue-green and a warm juxtaposition to gray.
Gray painted walls in a combination of rich teal accents give a home a neutral, calm feel for those people who do not like to go extra on colors. In modern interior decor, these color combinations have become the neutral of choice for most clients.
It does fit not only a home set-up but also the office. There is speculation that this color mix will likely increase in the next years, as there is a rise in the use of these two colors in office spaces.
3. Teal And Beige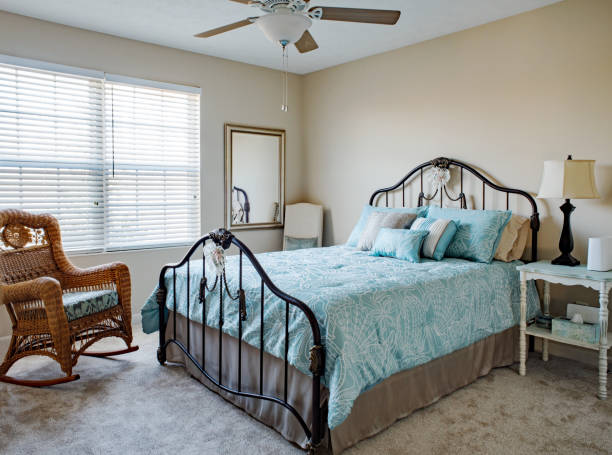 Most modern interior designers have started employing the idea of combining beige with shades of teal. You get a trendy yet comfortable look if you pair teal with beige. Beige color is neutral and easy to match with another neutral color such as teal.
You can also use the beige color as a backdrop if you want teal to be dominant. If you have a teal wall, you can break the neutral monotony by introducing beige furniture or vice-versa. Beige is great for creating a warm feeling as the teal color cools it.
They both contrast each other by creating a cool and warm hue. If you are looking for a cozier room, include more teal in your decor but if you are looking for balance, use more beige.
4. Teal And Cream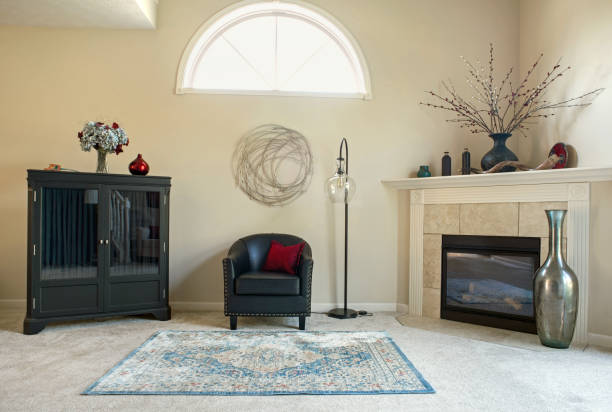 Cream is a neutral color that you can use to balance teal's brightness and bold contrast. It blends with teal to give a soft yet bold look. These two colors balance depending on whether you want to achieve the softer side or the dark teal.
If you are going to include more cream than teal, ensure you drop in teal accessories to make both colors noticeable. For example, you can include a teal rug, throw pillows, or vases to cancel the colors.
5. Teal And Pink
If you are feminine and don't know how to match teal colors to bring feminism, here is a tip! How about mixing the pink color and teal? Pink and teal combinations bring out a bold yet pretty combination. Dark teal and pink are perfect if you want a textured or more complex bedroom.
The combination of teal and pink introduces a vintage look when added with a bit of gold.
6. Teal And Mustard Yellow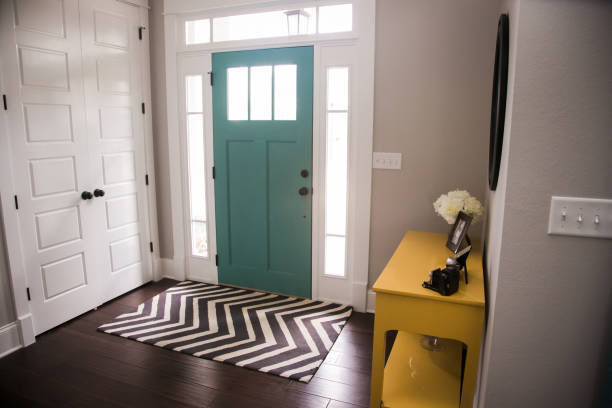 Mustard yellow has become the modern craze in recent years. The color is a basic combination of any neutral or bold color. For instance, if you paint your walls teal, you can never go wrong with yellow shades. Mustard yellow and teal tones give a room a bold yet neutral feel. It is a balance between happy and calm.
Mustard yellow closely resembles golden-yellow, producing an aesthetic look to your interior. The fact that mustard yellow introduces your living room to other energy levels makes it a perfect blend for teal. You can choose shades of yellow to bring in an energizing feel, but mustard yellow is the only complementary color to teal.
They both have a softened characteristic that creates a calming feeling to cancel each other simultaneously. If you are wondering where to include this color combo, the versatility of teal makes it possible to include both of these colors anywhere.
However, you can use it in your living room to utilize the energizing characteristic of mustard. You can also choose to include the mustard and teal colors in any room you feel you would like to bring the energy out of; for example, it could be your bathroom, balcony, or dining room.
7. Teal And Black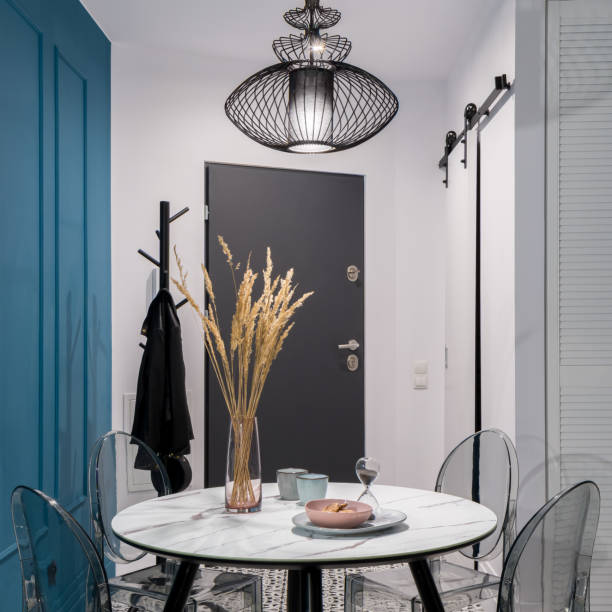 Black never goes wrong in color fixtures. It creates a deep yet elegant look. If you are going to match teal with a color that helps it achieve an elegant look, then this color is black. Black also creates a fashionable look, but elegance is more dominant in this case. When using teal and black in a room, you must consider the room's lighting and evade the dark aspects since both colors are dark.
The blend of these two colors comes best in a well-lit room, so you should consider a room with artificial or natural lighting.
Apart from lighting, choose interior decor items with lighter hues to break the dark monotony. For example, you can go for velvet or teal pillows to create a striking contrast to the sophisticated look of the dark medium.
On the other hand, you can consider adding an extra color such as white to be a complementary color to your teal-black decor. The white color is dominant in erasing the dark atmosphere of the teal-black combination. In addition, white adds brightness to the form and makes teal and black more fashionable and stunning.
8. Teal And Gold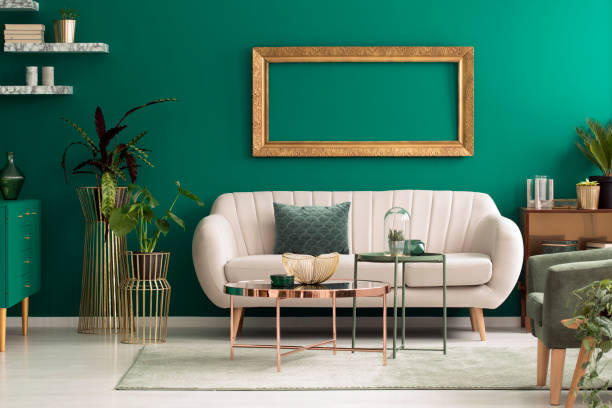 The most sophisticated color combo must be teal and golden wood or Teal and gold. The color combo gives you a warm touch of beauty and elegance. Of course, gold color is famous for giving a home a classic and luxury look, so no doubt the pick will be the right choice if you want to add some luxury to your home's interior design.
Also, teal is a versatile tone blend with a neutral color, making it easy to place both colors in any part of your home. For example, teal color in a bathroom can create a cold feel, but in the combination of gold, the mood changes to warm with the sophistication of luxury. Adding some white accents to the mix-up creates a fashionable touch.
9. Teal and Red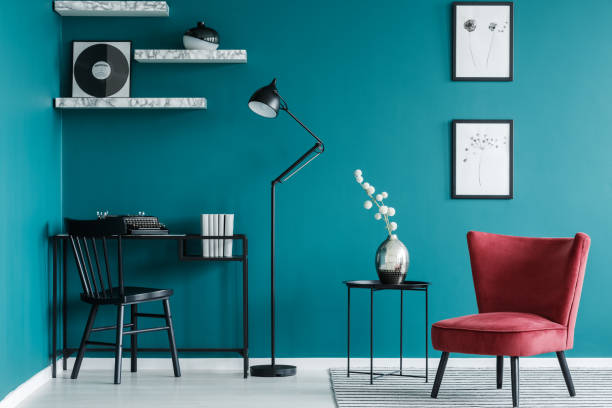 When you combine teal with pink, the result is bold and beautiful, but what happens when you combine teal with red? The teal and red combo make a bold transitional look. These two colors are a perfect blend for people who want a traditional and modern interior design scheme.
If you're looking for an Asian interior design scheme, teal and red will help you achieve that. You can paint the walls teal and include red furniture to create a calm atmosphere. The red color will accentuate the teal color to create a calming effect.
10. Teal and Brown
If you want a comfy yet elegant look, try combining teal and brown in your living space. Teal should go with any dark shades of brown. Brown is known to create a cozy feeling in the interior, especially when you include it in the living room.
The dark shades of brown are also elegant, and when combined with teal, it creates a neutral aspect. If you want your atmosphere to be stronger, you should make brown a dominant color over teal. Include adequate lighting to break the monotony of the two dark colors. Teal in such a room combination gives it a calm, relaxed touch making it a better place for chilling.