As the adage goes, "measure twice, cut once." This sage advice is of critical importance in the field of architecture, where precision and careful planning are key to successful outcomes. When designing a home, employing effective measuring tools and techniques from the start can save time, money, and frustration in the long run. This article will delve into the essential measuring tools and how to incorporate them into home architecture plans for a seamless and efficient design process. 
Measuring Tools For Architectural Efficiency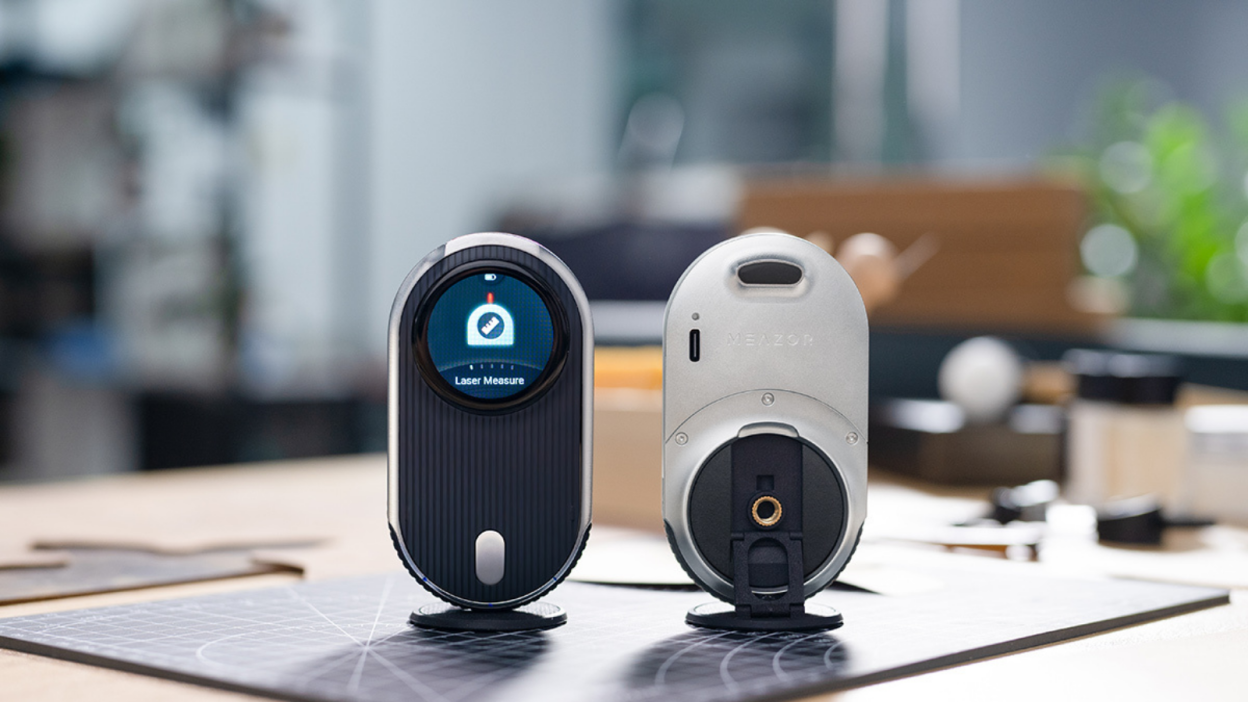 Image Source: mashable.com
Before diving into the architectural process, it's essential to understand the tools that are crucial to achieving precise and efficient outcomes. Each one has a unique function, contributing to the overall success of your design and implementation. Here are the essential measuring tools and why they're indispensable to your architectural toolkit.
The Tape Measure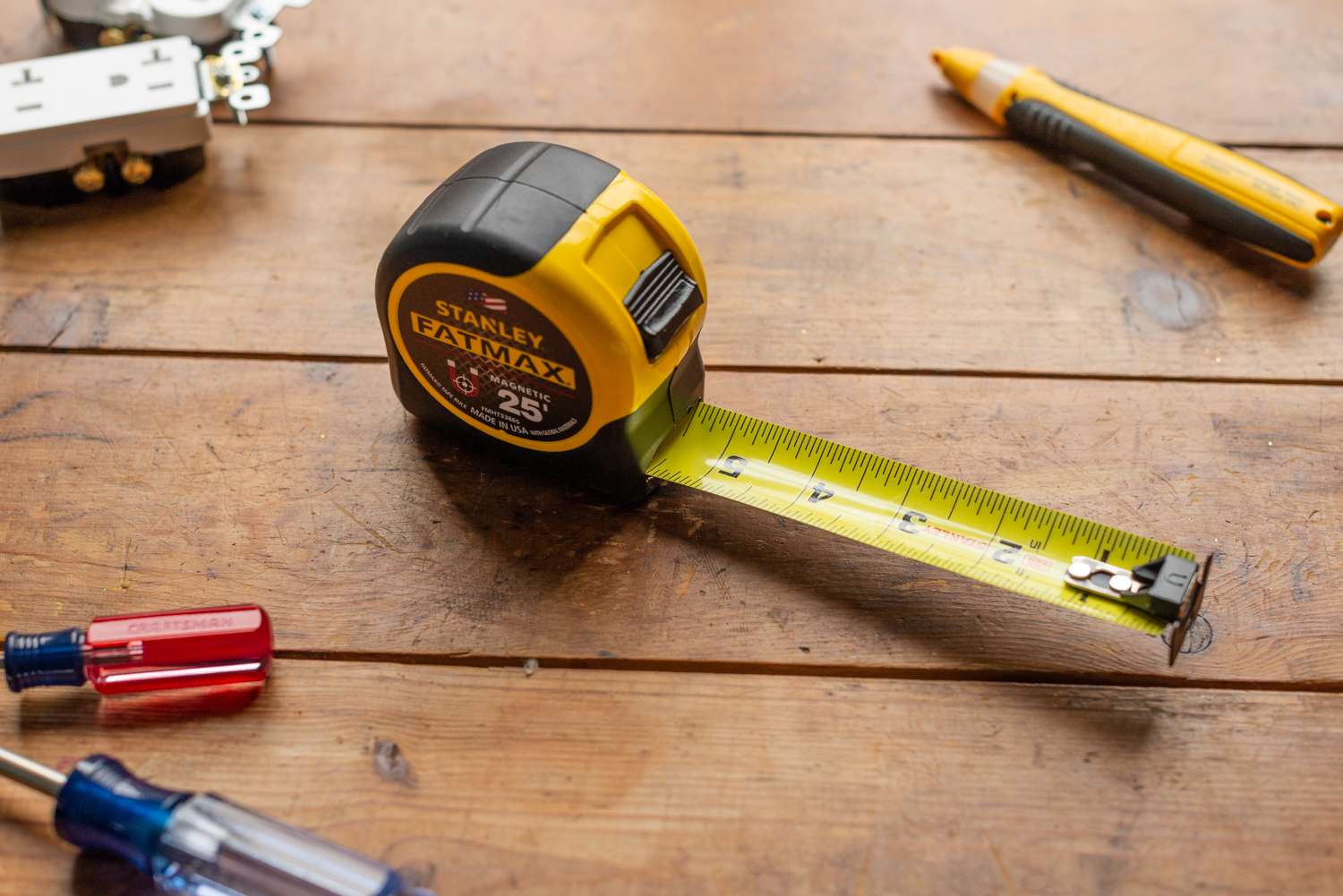 Image Source: thespruce.com
The humble tape measure remains an indispensable tool in the architect's kit. Used for taking small-scale measurements, it can help determine the size of an existing piece of furniture or the dimensions of a room. For example, when reconfiguring a kitchen layout, a tape measure is perfect for capturing the size of existing appliances, cabinetry, and the overall space. 
Laser Distance Measurer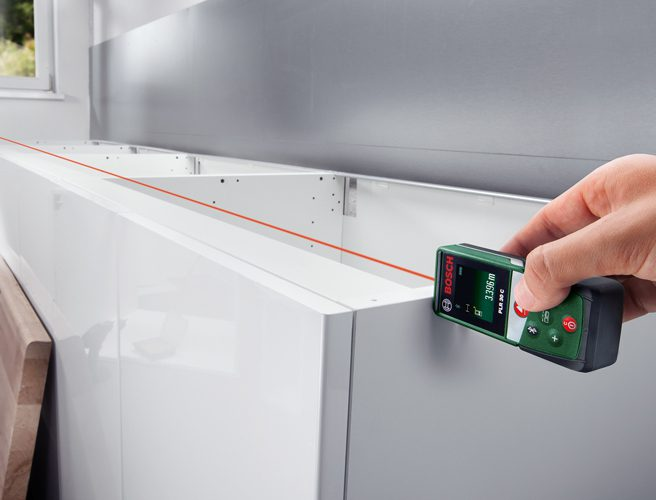 Image Source: ennologic.com
Laser distance measurers bring technology to traditional measuring techniques. By emitting a laser to a specific point, the tool calculates the distance based on the time it takes for the laser to bounce back. This is particularly useful for measuring large distances or hard-to-reach areas. Architects might use it when taking measurements of a large site or when the ceiling height is hard to reach with a conventional tape measure. 
Scale Ruler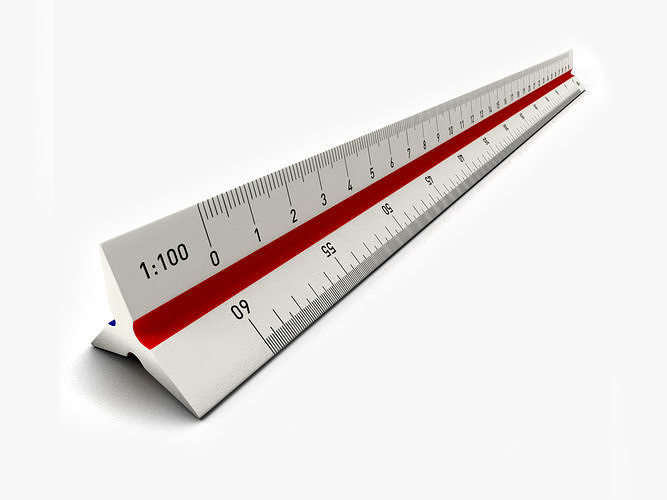 Image Source: cgtrader.com
An architect's best friend, the scale ruler, helps translate real-world dimensions into scaled-down drawings and vice versa. This tool ensures your designs accurately correspond to actual spatial dimensions, helping visualize a room's size and the arrangement of its components.
Calipers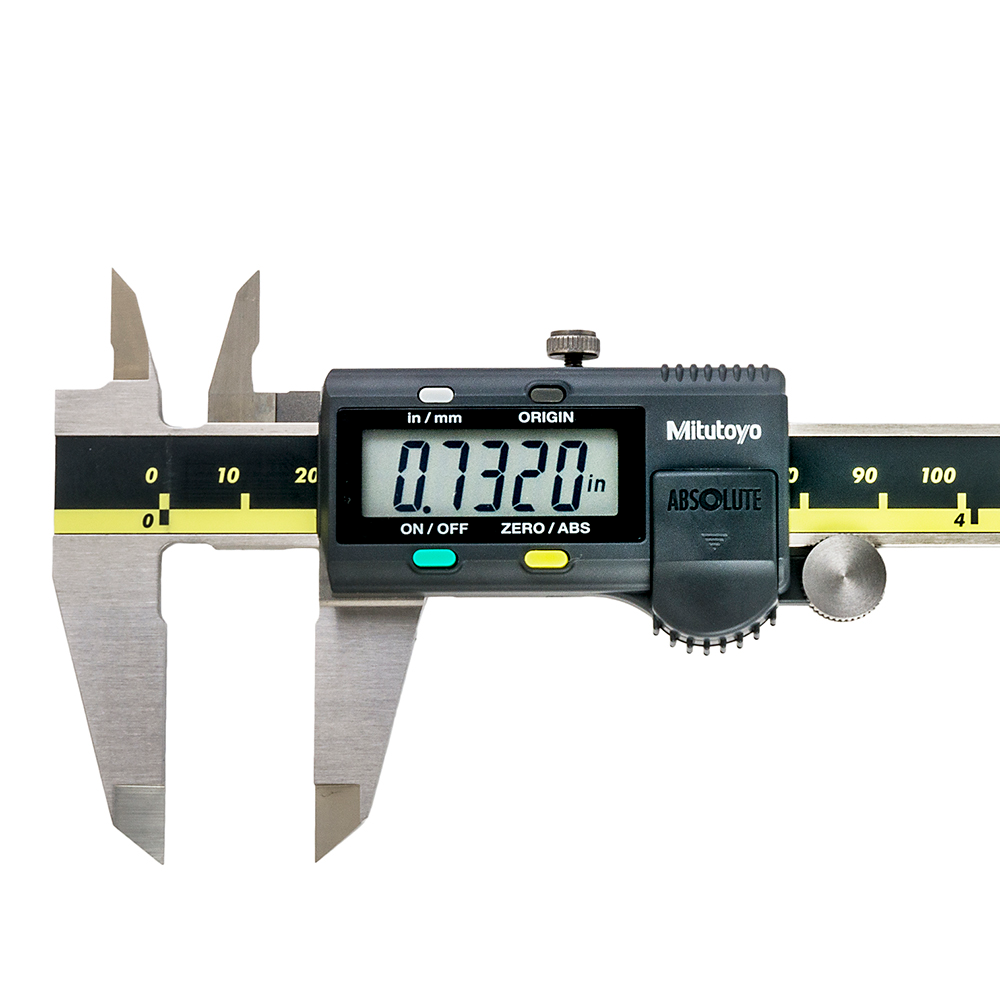 Meta-Description: ttlcal.com
Though less common in architecture, calipers still have their place for achieving a high level of precision. They are especially useful when specifying the thickness of materials, such as a unique piece of custom glass for a window or a specific metal gauge for a custom light fixture. 
Level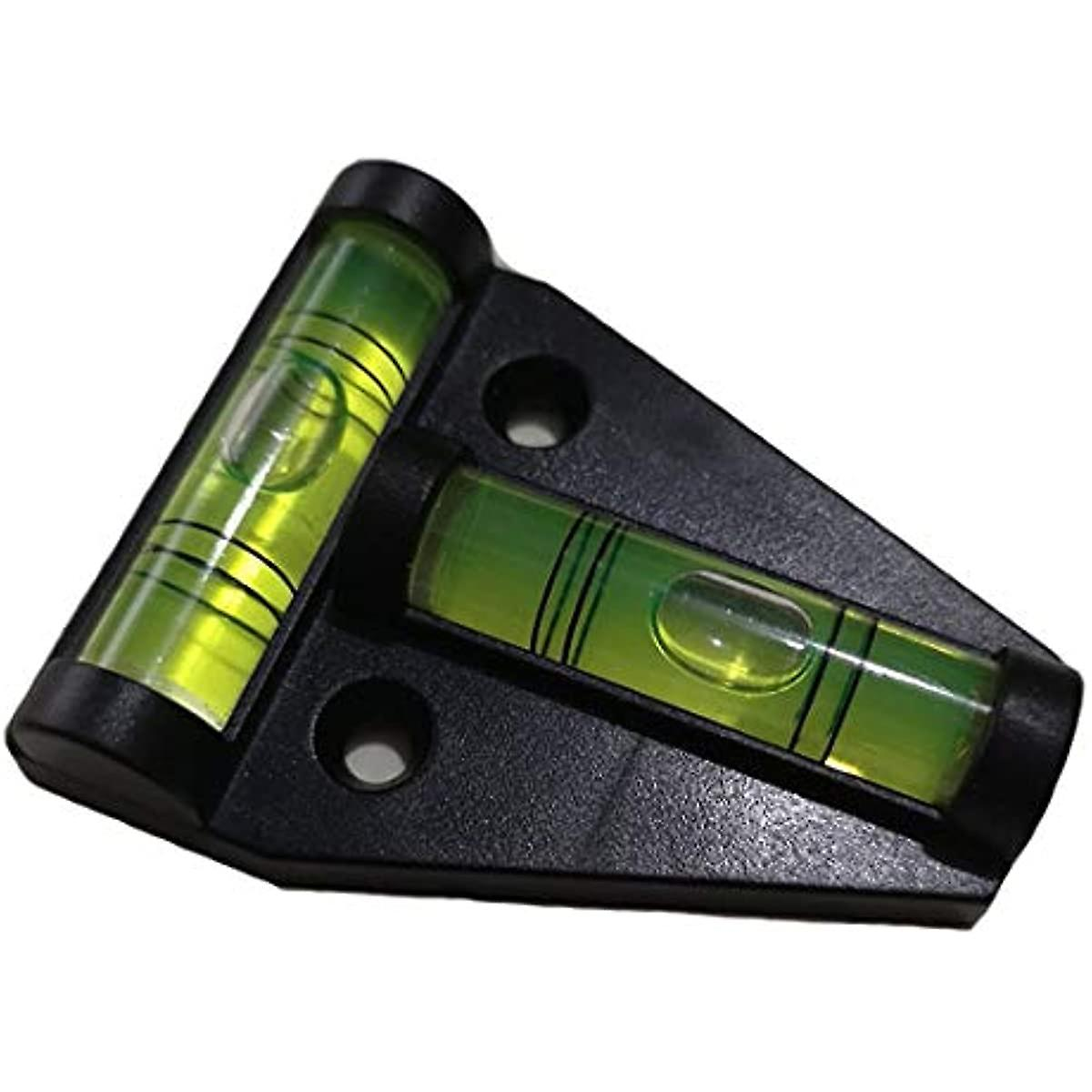 Image Source: fruugoindia.com
The level is a simple yet crucial tool. It guarantees the vertical and horizontal alignments of your designs, ensuring that the final product isn't just aesthetically pleasing but also structurally sound.
Digital Angle Finder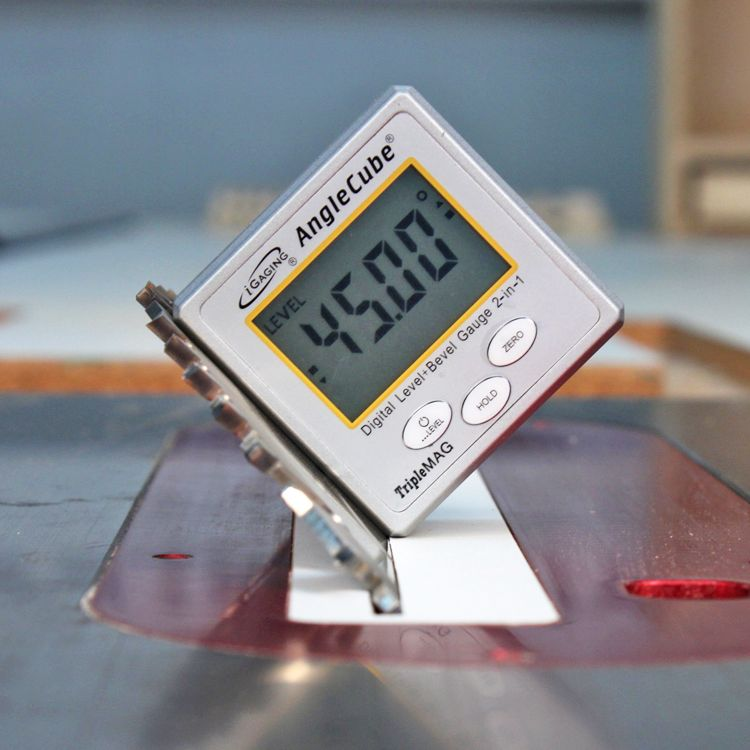 Image Source: infinitytools.com
Last but not least, the digital angle finder is a tool that measures angles accurately. It can be useful when determining the angle between two walls or when designing a uniquely angled architectural feature like a slanted wall or roofline. 
Incorporating Measuring Techniques Into Architecture Plans
Now that we've covered the essential tools, it's time to explore how these can be incorporated throughout the architectural design process. 
Site Analysis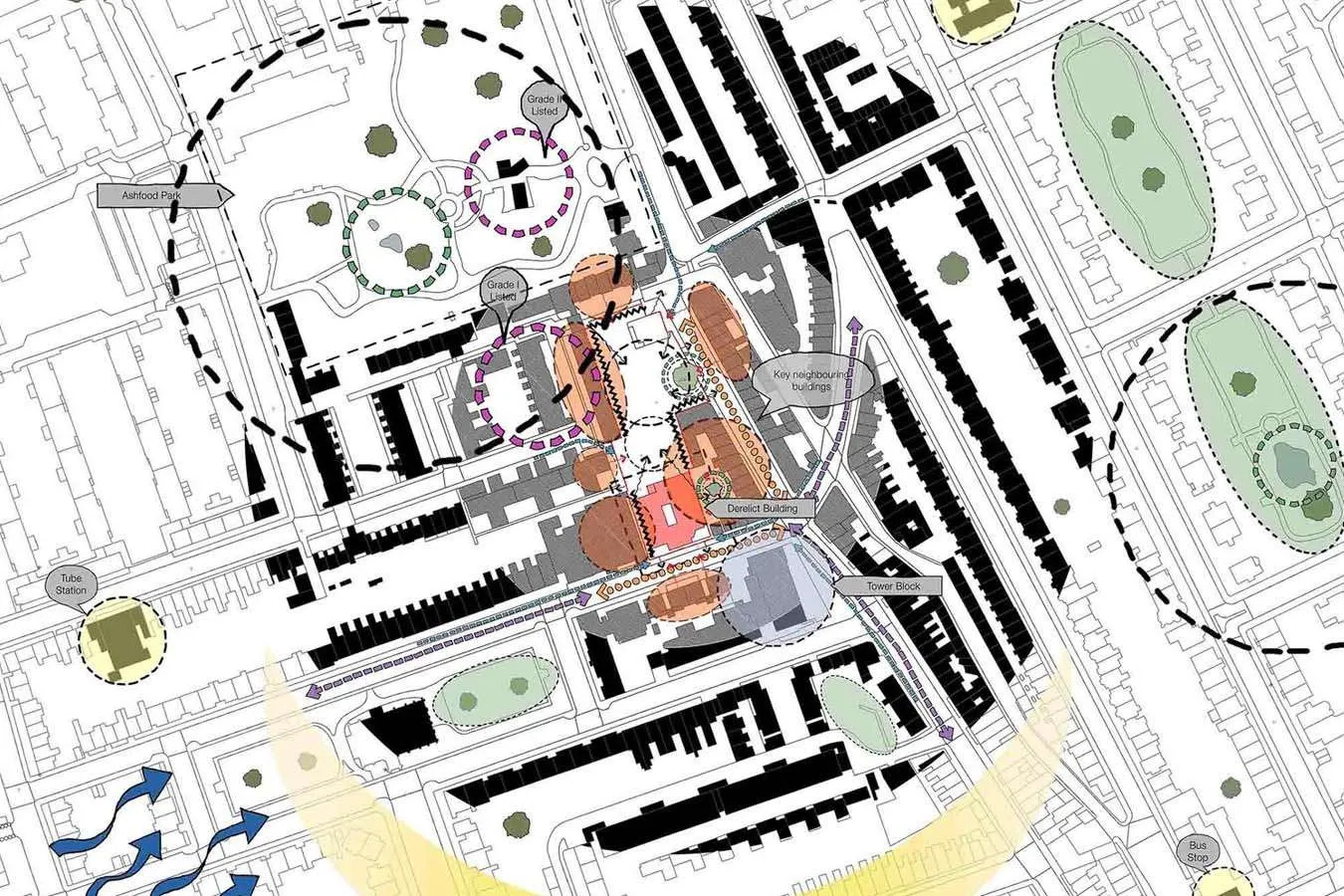 Image Source: archisoup.com
The design process begins with a thorough site analysis. Here, the tape measure, laser distance measurer, and digital angle finder are key. They help capture the necessary dimensions and angles that will shape your design. For instance, you might be dealing with an irregularly shaped lot or a site with a steep gradient—knowing these conditions upfront will inform your design decisions.
Detailing
In the detailing phase, precision is key. Here, calipers can help determine the exact dimensions of materials and components. A level is essential to ensure the integrity of your design. For instance, when designing custom built-in shelving, precise measurements will ensure a perfect fit and alignment. 
Checking And Correcting
Once the construction process starts, your measuring tools will continue to be of importance. Regularly using these tools to compare the built work against your plans ensures the execution aligns with the design intent. For example, using a level during the construction of a wall ensures it's perfectly vertical.
Sketching And Drafting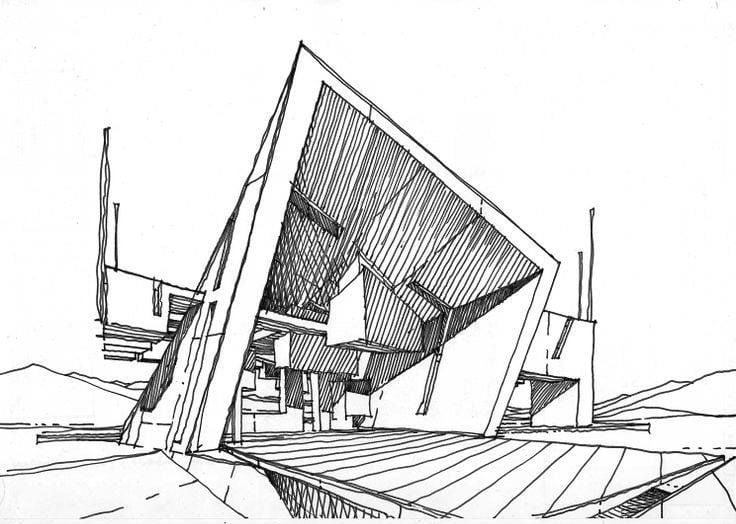 Image Source: drawings.archicgi.com
As your design starts to take form, the scale ruler becomes invaluable. While sketching and drafting your plans, it ensures accurate scale translation from your drawing to real-world dimensions. For instance, when designing a living room, you'll need to account for space for furniture, pathways, and perhaps even some unique features like a fireplace or built-in shelving.
Frequently Asked Questions About Measuring Home Architecture Plans
How do you measure for a house plan?
House plans are drawn on paper on a two dimensional surface. Therefore, when measuring dimensions for architectural house plans, we use length and width to find the area of a room in square footage or meters. Floor plans may have areas presented in different dimensions since different countries have different metric systems.
Not all floor plans are square or rectangular, which makes the use of length and width impossible. When measuring floor plans of a house design that is not square, there is no set method to do the measurement. There are different methods of measuring house plans and as long as the area is accurate, there rules are not set on stone.
What are the measurements of an architectural plan?
From a floor plan, you can find the following sets of information;
Floor plans
Exterior elevations
Building details
General notes
Roof plans
When taking measurements for an architectural plans, there are drawing sizes that make it easy for other architects to understand the measurements easily. These standards are a unifying factor that are universal for easier interpretation.
Here are the standard US architectural style drawings for an interior layout.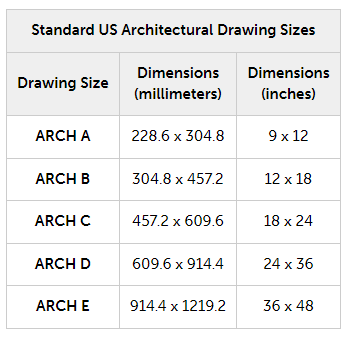 In the image above, these are the dimensions your design team should expect to see in a house plan. The reference chart is standard to make taking measurements easier and faster.
What instruments would you use to measure your floor plan?
There are tools used to measure floor plans. They include;
Tape measure
Speed square
Mechanical carpenter's pencil
Protractor
Laser measure
Final Thoughts
The integration of these measuring tools and techniques into your architectural plans not only helps design efficiency but also ensures a seamless construction process, reducing potential costly mistakes. Designing for efficiency doesn't just make the process smoother—it elevates the design, ensuring that the resulting home is a space that is functional, beautiful, and meticulously crafted down to the smallest detail.
To turn your dream home plan into a reality, the architect needs to interpret the measurements correctly. Therefore, designers have certain standard measures and tools they use for room measurements. These tools are instruments of efficiency for architects and homeowners.