Honeywell HFD320 AirGenius 5 Air Purifier Cleaner/Odor...
TOWER AIR PURIFIER – Help make the air in your home cleaner...
HELPS REMOVE MICROSCOPIC AIRBORNE PARTICLES - This quiet air...
EFFECTIVE AIR CLEANING AND CIRCULATION –Honeywell Air Purifiers...
PERMANENT FILTERS – Home air purifier includes a Permanent,...
A BRAND YOU CAN TRUST – Backed with a 5-year warranty,...
Air quality is a major thing for most families, especially those with environmental allergies that may cause blinding headaches, watery eyes, or sniffles to full-on. Therefore, improving indoor air quality could mean investing in air cleaners and other tips.
With plenty of air cleaners from all brands, especially the Honeywell model, different ranges have different features and are suitable for different people. One of the best air purifiers in the Honeywell universe is the Honeywell AirGenius 5 HFD320, but is it for you? Our Honeywell AirGenius 5 Review will tell you about this air purifier, its pros and cons, and who it is meant for. Read on.
What Is the Honeywell AirGenius 5?
Honeywell AirGenius 5 (HFD320) is a top-rated air purifier, the latest upgrade in AirGenius products. It features a statistically charged ifD filter that caters to any home during allergy season and sucks up allergens, including pet dander, household dust, mold spores, cigarette smoke, or tobacco smoke.
The Honeywell air purifier has a sleek design that easily blends with your interior decor since it is made in a tall and narrow form, which will also help save a lot of space. Whether it's the best air purifier for your home will depend on several things, but it may be worth giving a shot if it's your first time using it.
Is the Honeywell AirGenius 5 Good?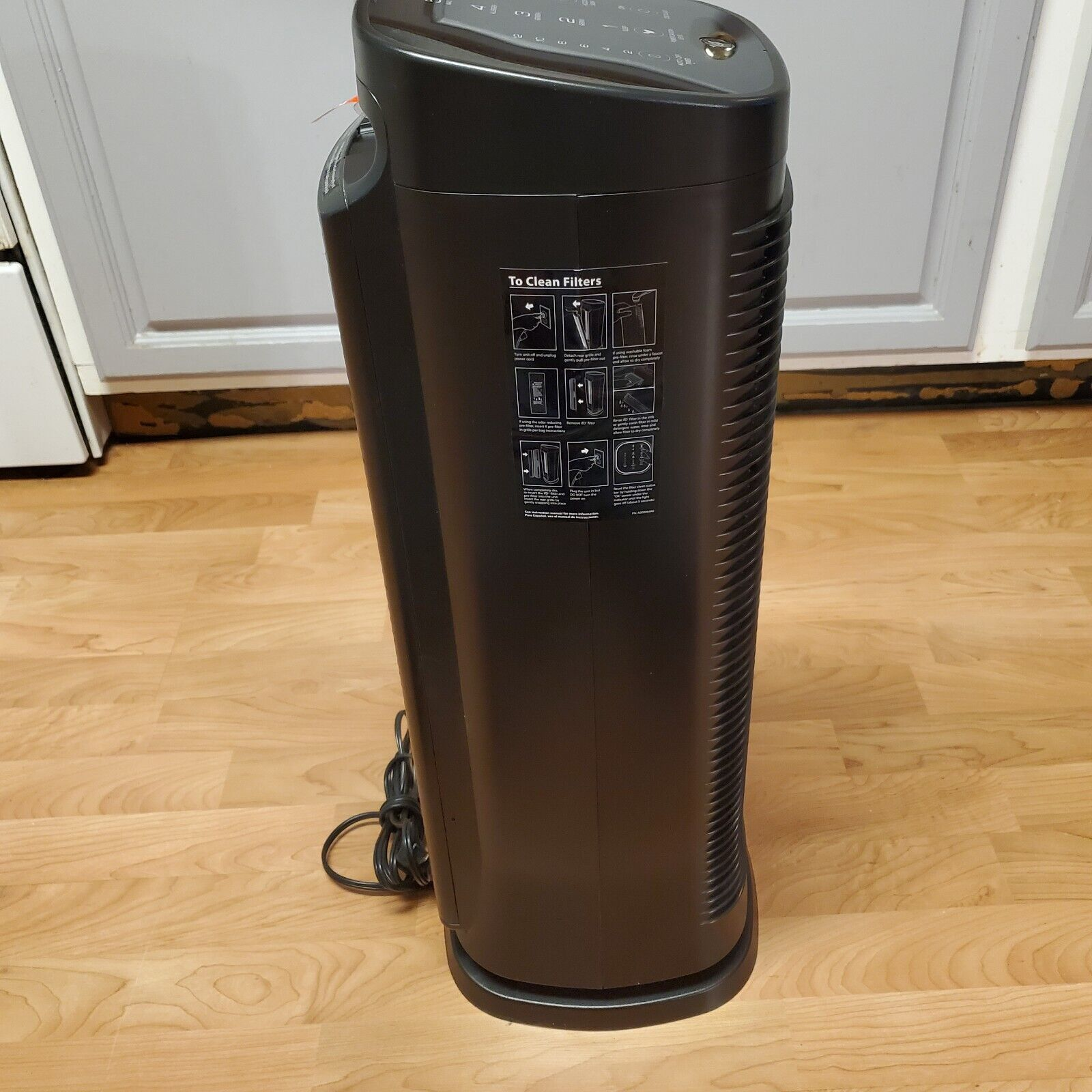 Image Source: ebay.com
1. Design and Size
Honeywell AirGenius 5 (HFD320) is designed like a tall, black tower and is 27 inches, and it has a blue light at the bottom when you are using it. It has a small footprint with a base that takes up about 10 inches of each side and a height of 2 feet, making it suitable for placement anywhere in your room.
On top of the unit, it features a control panel and some grilles on the front of the air purifier, making it an attractive-looking machine. The air purifier is suitable for small offices or small rooms, and it weighs only 18 lbs, making it lightweight and portable.
2. Air Purification
The main air purification filter on the Honeywell AirGenius 5 HFD320 is an ifD filter which is different from the HEPA filtration. However, the difference is not major, as we could still achieve enough air purification power with the ifD filter. One of the major advantages of the IFD filters is that they are permanent filters, meaning they are re-usable as often as you would like because the filters are washable with water.
The air cleaner features a purification level button symbolized with a leaf symbol, and you have to press it to select your desired setting. Some of the five modes or settings with their functions include:
A). Level 1:
Sleep mode is the quietest fan speed and is designed to give a user extra quietness for the best nighttime filtration in quiet homes. However, this fan speed does not dim the control panel lights.
B). Level 2:
Germs mode is a setting that uses a slow airflow so that viral and bacterial germ particles can remain in the air filter instead of getting circulated back into the air. It is designed to e used during the flu and cold air seasons or when sick people are in your house.
C). Level 3:
This general setting is your stock standard for everyday cleaning of smoke, dust, cooking smells, and pet odors. It should be the go-to setting if you don't need quietness, germ, or allergy reduction.
D). Level 4:
The allergen mode is the setting that switches the cleaning function into an optimum allergen-catching rate. It ensures any pet hair or pollen is removed from the air during an allergy season. It is the best setting to use all day, especially if you have pets in your home.
E). Level 5:
Max mode is a level that boosts the airflow to give a super-charged clean, and it's ideal for dusty rooms after cleaning sessions, pungent odors of thick cooking smells or musty rooms, or for a home with a heavy-shedding pet. The odor reducer setting creates more noise than the other modes, allowing shorter and more intense cleaning bouts.
3. Filtration System
The filtration system is made of three parts, an ifD filter and two other filters that help with volatile organic compounds, and they include:
A washable foam pre-filter or an odor-absorbing pre-filter where you can choose between any of the two to help get rid of any household smells

A Permanent washable filter where the main filter, the ifD filter, captures 99.9% of allergens which can be as small as 0.3 microns. However, it can not be classified as a true HEPA filter since it may need to catch 99.97% of airborne particles or smoke particles as small as 0.3 microns.
Unlike true HEPA filters, ifD filters use a different approach where the air's impurities are electrically charged. These charged particles get attracted by electrodes within the ifD filter, which then collects them.
4. User Friendliness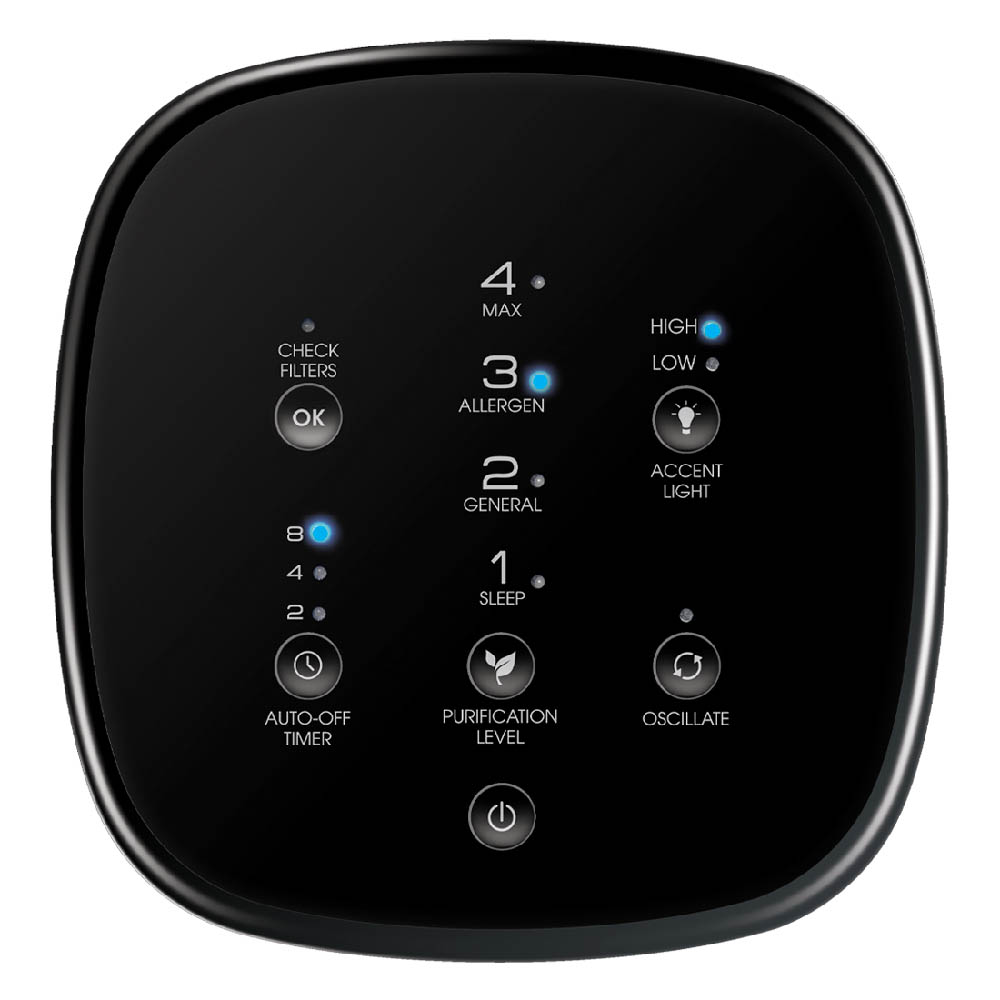 Image Source: honeywellstore.com
Honeywell AirGenius 5 comes with a few user-friendly features that ensure it's convenient and easy to operate, and some of them include:
Multiple operation modes depending on the level of filtration, including allergen, sleep, germ, general, and max. The sleep mode is for the night, and we got the most silence in this setting. It enables you to sleep comfortably, knowing your room is continuously getting purified.

An auto-off timer that ensures the air purifiers stay switched off when you are not around

Controls on the touch screen that deliver a smooth and sleek feel

Oscillation, where you can opt for an air cleaner model to move from one side to another or have the feature switched off

Accent lighting lets you see it even in the dark to avoid bumping into it at night.
5. Sound
Honeywell AirGenius 5 HFD320 is very quiet, thanks to the lack of a HEPA filter because the fan is silent. Air cleaners with a True HEPA filter cannot efficiently deliver a quiet noise level, but you are guaranteed silence since this model has an ifD air filter.
The Honeywell AirGenius 5 HFD320 model worked well in our office even with its five fan speeds. You can also use it for any quiet place, such as your bedroom.
6. Power Consumption
Unlike other air purifiers, the Honeywell AirGenius 5 HFD320 air purifier is Energy Star Qualified. As a result, the air cleaner uses about the same energy as a regular light bulb, saving energy.
7. Room Coverage
Honeywell AirGenius 5 HFD320 has about 250 square feet of room coverage and a high ACH rating of 5X, meaning it can clean the air in your room every 12 minutes.
The CADR rating of the Honeywell AirGenius 5 model is 160 Dust/ 161 Smoke/ 170 Pollen (CFM), and with such a CADR rating, this air cleaner cleaned our room faster than other models. The rule of thumb for CADR ratings is that they should be at least 2/3 of the size of your room, and for this air purifier of 25 square feet, the numbers are acceptable.
8. Additional Features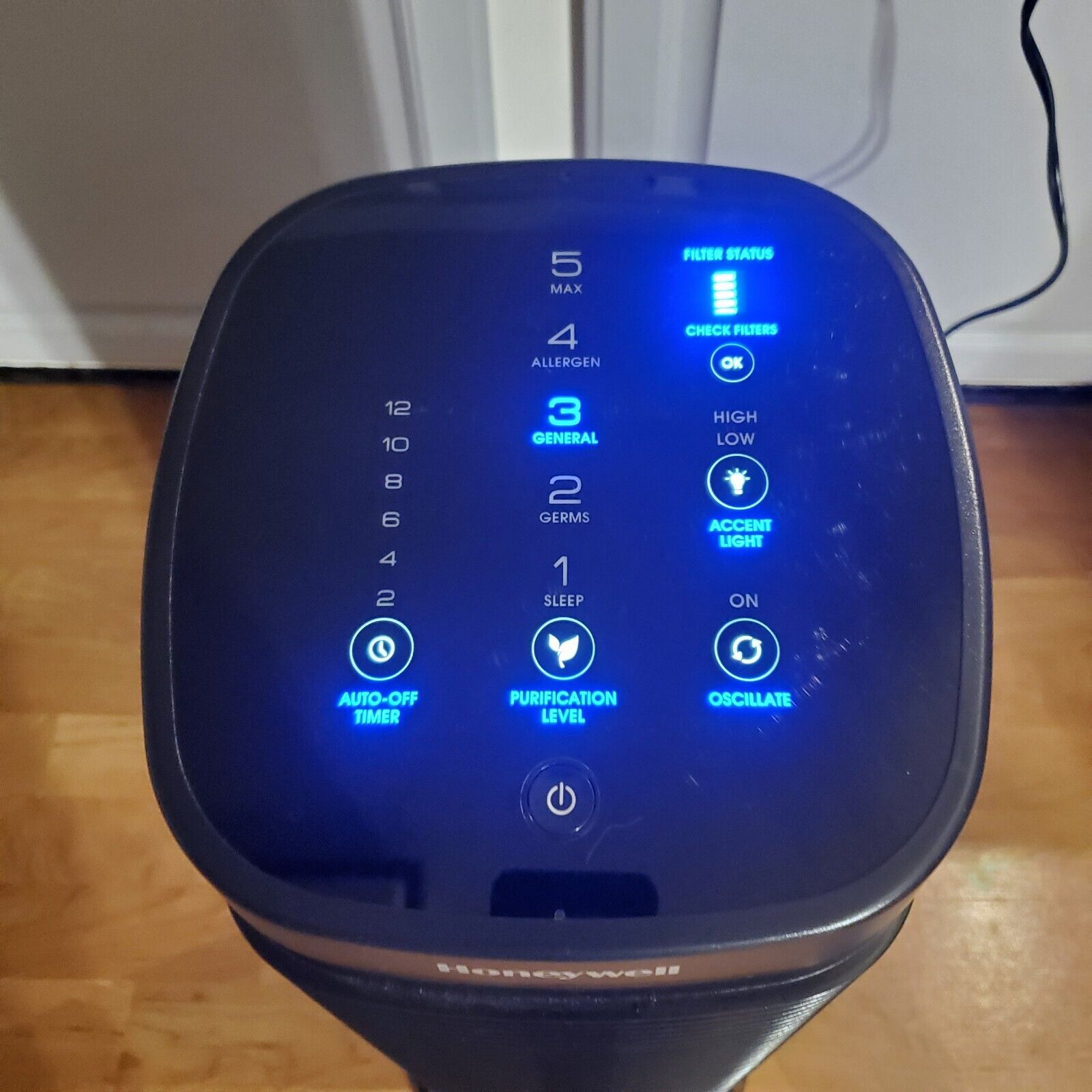 Image Source: ebay.com
These popular air purifiers feature some additional features, including an oscillation button that we use to blow air back and forth, an advanced timer that can go up to 12 hours, an accent light function, and an LED indicator that helps us to know the filter status. The filter status light usually illuminates depending on the number of hours your unit has been running since the last filter replacement.
However, this model lacks smart controls or features such as Wi-Fi connectivity or a Smart Sensor.
9. Maintenance and Filter Requirements
Honeywell AirGenius 5 air purifier comes with permanent and washable filters. We used the washable foam pre-filters; therefore, we didn't need any replacement filters. This makes the air cleaner an excellent option for people who want to keep or lower their maintenance costs.
10. Efficiency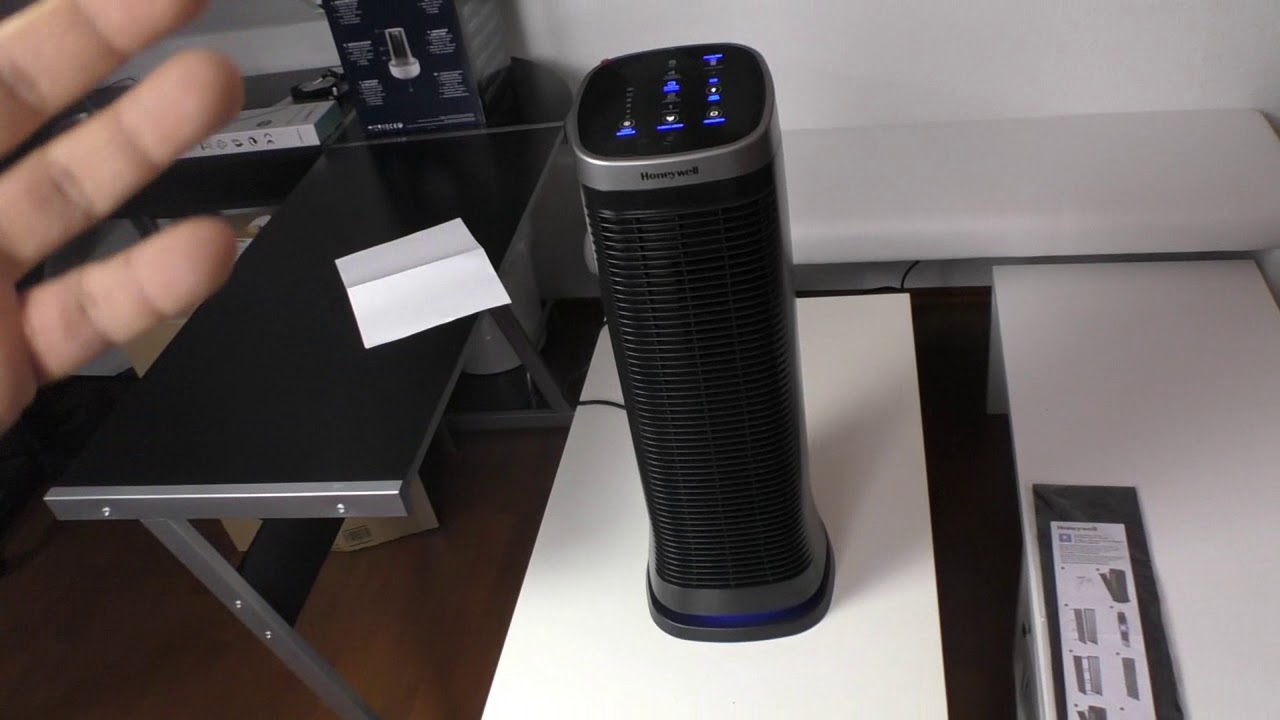 Image Source: agxii.com
i) Energy Efficiency
The Honeywell AirGenius 5's energy efficiency is a mixed bag. At the highest fan speed, it draws 38 watts of power. This is a fairly good energy efficiency that you can count on to keep your energy bills manageable. Because of this, it has been awarded an energy star rating.
However, when we used the AirGenius 5 at the lowest fan speed, it drew 26.7 watts of power. This is high compared to other models running at the same speed. Also, like other modern air purifiers, AirGenius 5 features a 24-hour timer that helps you schedule the exact time the unit should function. This helps in energy saving because it's only in use when you need it.
ii) Air filtration performance
The AirGenius 5 is equipped with a single washable particle filter to filter out air pollutants like dust, allergens, and mold. Most air purifiers on the market are equipped with a single replaceable HEPA filter for the same purpose.
With a rating of 99.9% efficiency in removing particles of 0.3 microns or larger, it performed exactly like we expected a unit with its output level to perform. It cleaned the room air more quickly than a lower CFM unit, but it was slower when compared to a higher CFM unit. Nonetheless, despite its lower quality filters, this unit performs as well as a unit of the same output with a higher quality HEPA filter. But you can install the included carbon filter to filter out gases and capture large particles.
Additionally, regarding air flow, the AirGenius 5 effectively processes about 180 cubic feet of air per minute (180 CFM). This allows it to process air quickly enough to service a 250 sq. ft room.
However, it only properly reduced particle concentration when the filter was brand new. The filtration quality diminished after repeated use. But this didn't impact the area of coverage; instead, it affected its speed of reducing particle concentration and its achievement of the lower threshold of particle concentration in the room
This means that the AirGenius 5 won't be able to efficiently clean air to the same lower particle concentration threshold after repeated use over time.  
11. Durability
Compared to most top-rated units, the AirGenius 5 has similar build quality with higher-quality parts. This unit will work well as long as you keep it in good condition. You can wash the pre-filter many times, and because there are no replacements to make, you can end up saving more money as opposed to when you use Honeywell models that will require you to replace the HEPA filters. AirGenius 5 also comes with a 5-year warranty.
However, unlike most air purifiers, we noticed that AirGenius 5 oscillates. The oscillation motor is something you have to worry about breaking, and this may affect the unit's durability.
12. Versatility
AirGenius 5 is one of the best air purifiers that comes with a washable filter and an odor-reducing pre-filter, but you have to decide which one of the two you'll use. It doesn't have a 3 or 4-stage filtration process. Together with its IFD filter, we installed a pre-filter enabling us to choose from two options, a washable pre-filter, and an air cleaner odor reducer pre-filter.
 Pros and Cons of Honeywell AirGenius 5 Air Purifier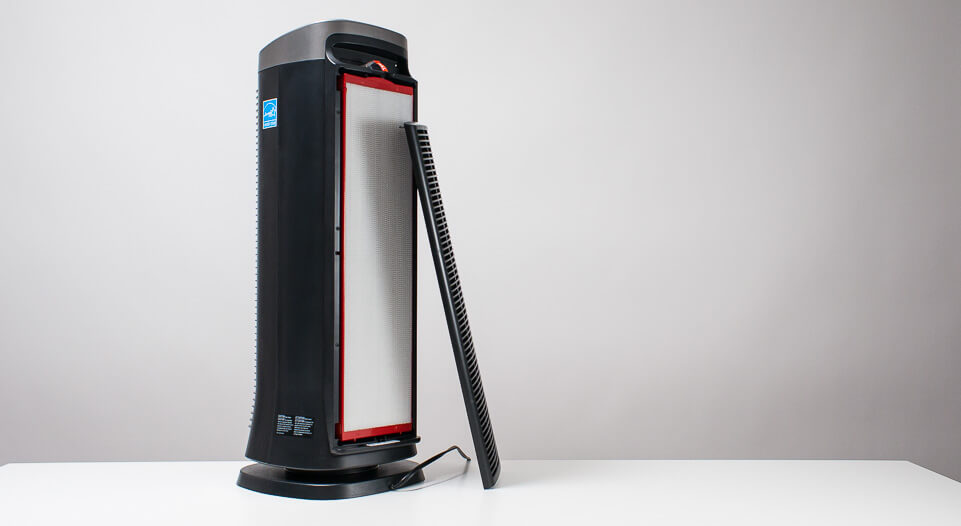 Image Source: consumeranalysis.com
Who Is the Honeywell AirGenius 5 Air Purifier for?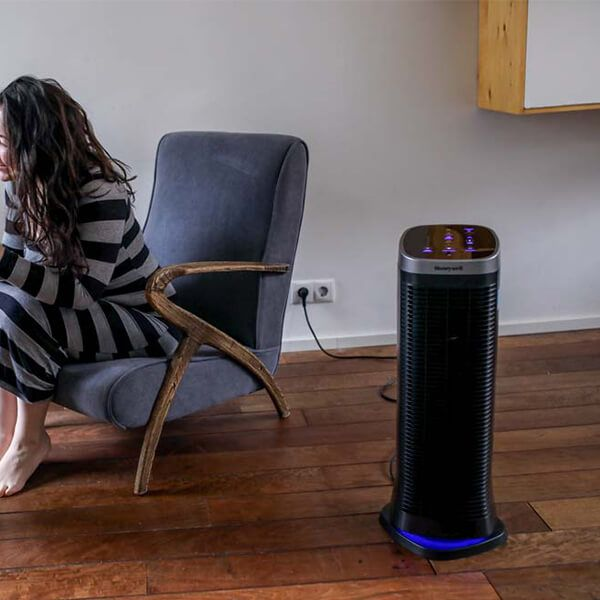 Image Source: wtte.com
A). People with Allergies
This is one of the best Honeywell air purifiers recommended for people with allergies, as it efficiently eliminates and reduces any allergy symptoms. The superb allergy-clearing abilities can result from the filter that catches all the common allergens of 0.3 microns or larger and a dedicated allergen cleaning stage.
B). For Medium Sized Rooms
The air cleaner is suitable for medium-sized rooms of up to 250 square feet to cover a small living room or a large master bedroom.
C). To Get Rid of Pet Odors
As one of the most popular air purifiers, it would be a disservice if your air cleaner could not odor control. Thanks to the optional odor-reducing carbon filter, the air cleaner works great for reducing odors in your home, especially any pet-related smells. In addition, the maximum cleaning mode of level 5 is suitable for dealing with many odors.
How Does the Honeywell AirGenius 5 Compare to Other Models?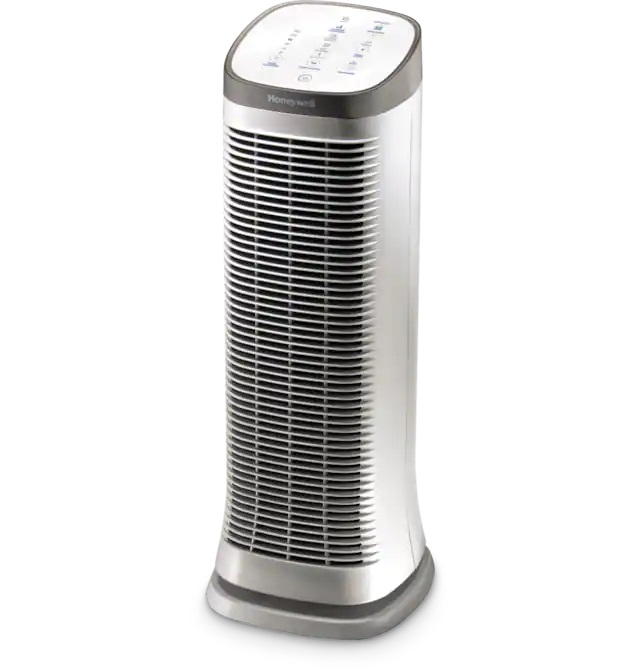 Image Source: shop21107.babieseverywhere.org
A). Honeywell AirGenius 5 Vs. AirGenius 3
The Honeywell AirGenius 3 is a more basic version of the AirGenius model. The differences include: It lacks an auto-off timer feature, doesn't feature an accent light, and lacks touch screen buttons. In addition, Honeywell AirGenius 3 caters to a smaller room of 225 square feet compared to the Honeywell AirGenius 5, which can cater to a 250 square feet room.
B). Honeywell AirGenius 5 (HFD320) Vs. AirGenius 4 (HFD310)
Honeywell AirGenius 4 (HFD310) is a similar model to the AirGenius 5 (HFD320). Still, it lacks a few features, and they include: AirGenius 4 (HFD310) lacks a germ setting, lacks the auto-off timer, and also only has three timer options of 2, 4, and 8 hours. In addition, Honeywell AirGenius 4 (HFD310) have regular buttons and don't have the touch-screen style of the Honeywell AirGenius 5 (HFD320)
C). Honeywell AirGenius 5 Vs. GermGuardian AC4825
GermGuardian AC4825 is a different air purifier than the AirGenius 5 for some reason. The filtration is a true HEPA and comes with a UV-C light that kills bacteria and a pre-filter with a charcoal layer that reduces odors.
AirGenius 5 is more versatile and complex with plenty of settings, whereas the GermGuardian only has an option of three fan speeds, with no special purification settings, timer, or oscillation. However, the two air purifying machines have a similar shape and construction with a slim tower body.
D). Honeywell AirGenius 5 Vs. Honeywell HPA200
Honeywell HPA200 is different since it features a true HEPA filter, not an ifD filter like the AirGenius models, and even if it has a pre-filter, it is not an odor-reducing pre-filter. Also, Honeywell HPA200 lacks washable filters, which need to be replaced; it comes with four cleaning settings (turbo, general, germ, and allergen). The HPA200 features a different control button setup and is wider than the AirGenius range.
Frequently Asked Questions on Honeywell AirGenius 5Air Purifiers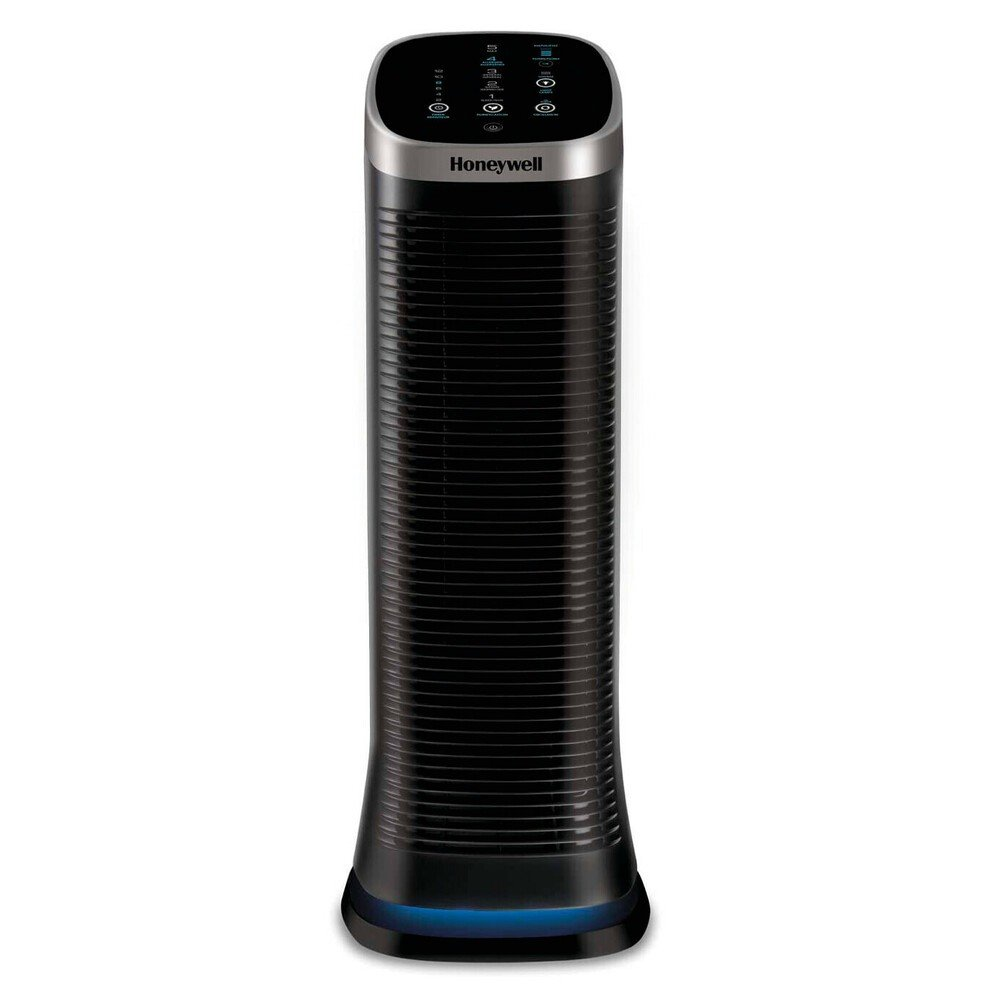 Image Source: autoricambisanmauro.it
1. How often do filters need to be changed, and can't they just be cleaned?
This is a trick question, as you can only clean two filters: IfD and pre-filter. The permanent ifD filter, which is the main filter, is washable and should be washed every three months to guarantee cleaner air in our room. It requires to be rinsed with soapy and warm water before it's left to dry to guarantee the best air quality indoors.
The washable pre-filter is also permanent and washable, and even though the odor-reducing pre-filter is not washable, it must be replaced every three months for the best fresh air. Also, you can clean the outer unit using a dry microfiber cloth or use the brush attachment in your vacuum cleaner to get the dust out of the grilles.
2. Does the air clear produce ozone?
Yes, it has an electronic ionizer meaning there are small amounts of ozone produced, but for it to be legally sold, it must conform to the safe ozone level regulations. Therefore, the product will compile a maximum allowable ozone concentration of 0.050 parts per million by volume every 24 hours.
3. Can you leave a Honeywell air purifier on all the time?
Like other air purifiers, it is possible to leave your Honeywell air purifier on all day for the best results. The longer you leave it on, the cleaner your air will be. However, you'll need to ensure you clean the filters frequently. The filters trap heavy amounts of allergens and dust, which can be harmful to sensitive groups if they're not cleaned regularly. Honeywell air purifiers will be more effective when windows and doors are closed.
4. Does Honeywell AirGenius 5 have a HEPA filter?
AirGenius 5 uses a high-flow permanent and washable main air filter, not a High-Efficiency Air Particulate (HEPA) filter like most air purifiers.
5. How do you clean the ifD filter?
The ifD filters should be cleaned roughly once every three months by detaching them from the unit. Fill a basin with lukewarm water and add a few drops of mild dish soap. Gently swoosh the filter in the soap solution to clean. Soak the filter for 3 to 5 minutes. Rinse the filter with clean tap water and dry thoroughly before reinstalling it in the unit.
6. Does Honeywell AirGenius 5 come with a remote control?
Honeywell AirGenius 5 does not come with and is not compatible with remote control, but it is equipped with a programmable timer.
Final Take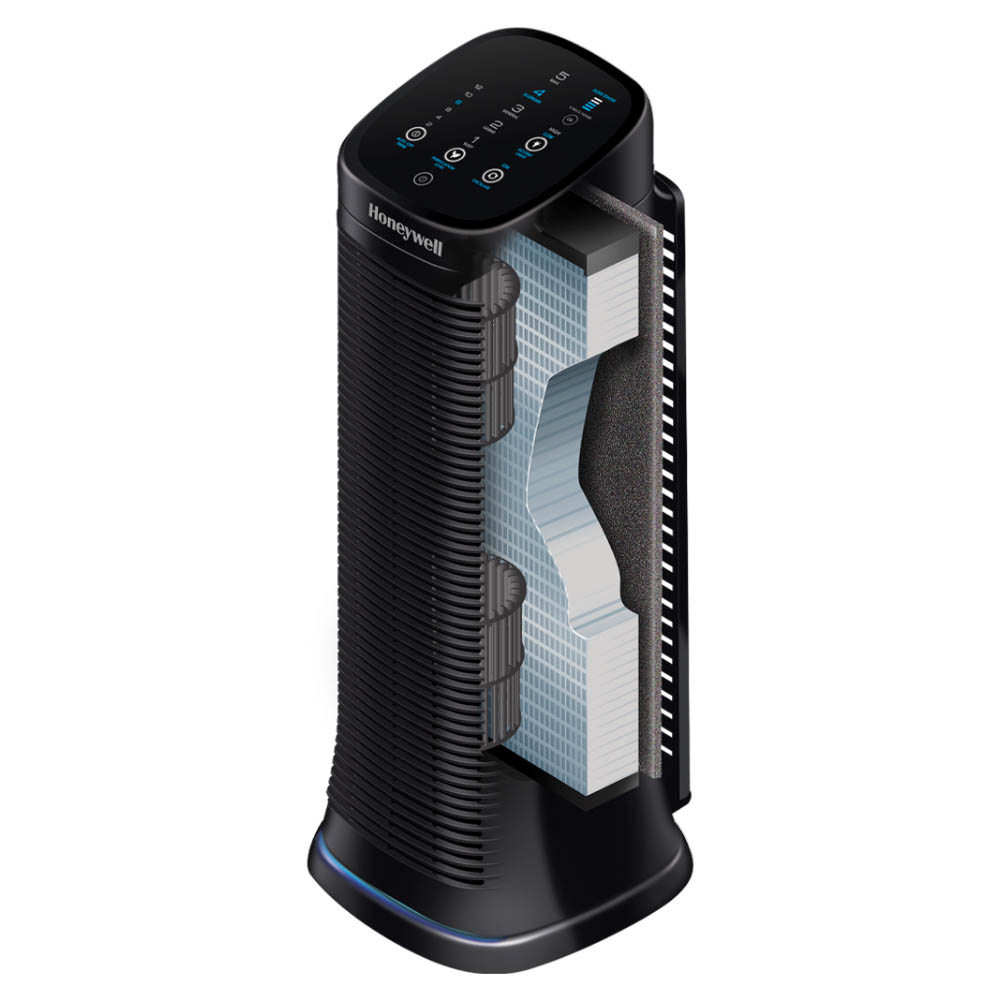 Image Source: honeywellstore.com
If you're looking to kick-start your journey to cleaner air, Honeywell AirGenius 5 is the best air purifier for you. This unit provides a great combination of features and performance. Also, this hassle-free air purifier has comprehensive cleaning ability and affordable maintenance requirements, making it a great option for those who are not fussed about fancy technology features. However, if you are tired of cleaning and maintaining the air filters, you can opt for the best filterless air purifiers with less operational noise and better energy efficiency.