Do you follow Fox News? If yes, then you must have watched Tucker Carlson once or twice. He is one of the most famous television personalities to grace the screen across America and even has his own show on the channel called Tucker Carlson Tonight. But, when he is not discussing his conservative political opinions, he must have a beautiful home where he goes to recharge. So, where does Tucker Carlson live?
Tucker Carlson lives on Gasparilla Island, a barrier island in Florida that straddles the border of Charlotte and Lee Counties. He bought his home in 2020 after moving from his former Washington D.C home in the same year. With a net worth of around $40 Million, Tucker Carlson can afford the best homes in the country, so we were curious to know what his home looks like, and we will share the details with you here. But first;
Who is Tucker Carlson?
Image source: forbes.com
Born Tucker Swanson McNear Carlson, he is an American and Fox News television host, journalist, author, and conservative political commentator. Tucker Swanson Carlson was born on May 16, 1969, in San Francisco, California, to Lisa McNear and Dick Carlson. He has a younger brother, Buckley Peck Carlson, and a stepmom, Patricia Caroline Swanson. He is married to Susan Andrews Carlson, with whom he shares four children.
Tucker Carlson started his media career in 1992 when he worked as a fact checker for Policy Review. Since then, Tucker has worked as a writer for publications, author, and television host. In addition, he has worked with some of the biggest channels, including CNN, PBS, MSNBC, and Fox News Channel.
Tucker also founded the Daily Caller, a conservative media site. He joined Fox News in 2009 as a guest panelist, then became a co-host of the Fox & Friends Weekend show in 2013. In 2016, Tucker Carlson began hosting Tucker Carlson Tonight and continues to do so today.
As you can see, Tucker Carlson has an eventful media career and has made a lot of money while at it. But, when he is not working, Tucker Carlson spends time with his family in a gorgeous home on Florida's Gasparilla Island. Before that, the Carlson family also lived in Washington, D.C.
1. Tucker Carlson's Florida home

Image source: urbansplatter.com
For a man accused of rather controversial conservative political opinions, Tucker Carlson chose the perfect address to relax when not on the screens. This Florida home lies in a quiet and serene area surrounded by beautiful beach features. He bought the home in 2020 and currently lives there with his family.
This Tucker Carlson house measures about 3,000-square-foot and sits a few hundred feet from the Atlantic Ocean. It is a 4 bedroom house with 5 bathrooms. It has modern themes with some of the best features, including a large swimming pool and patio.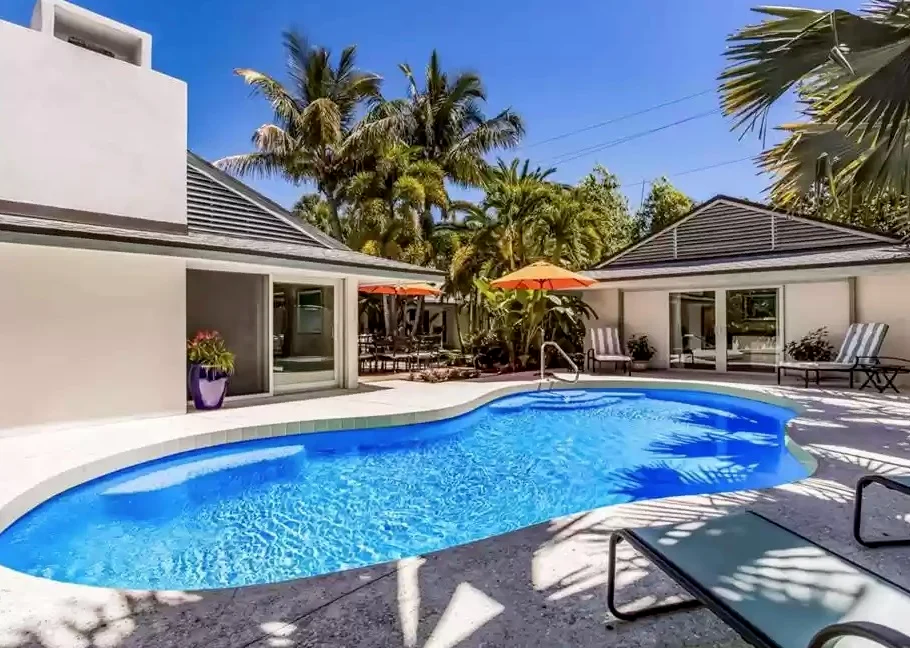 Image source: urbansplatter.com
Tucker Carlson's home was designed by popular architect Ralph Twitchell and was built in the late 1960s. It also features terrazzo floors and cypress paneling, giving it a welcoming and airy vibe for a waterfront house.

Image source: urbansplatter.com
The Fox News host bought this beautiful home for around $2.9 Million after an incident in his former home in Washington D.C forced him to move out. Let's check out his former home below.
2. Tucker Carlson's former Home in Washington D.C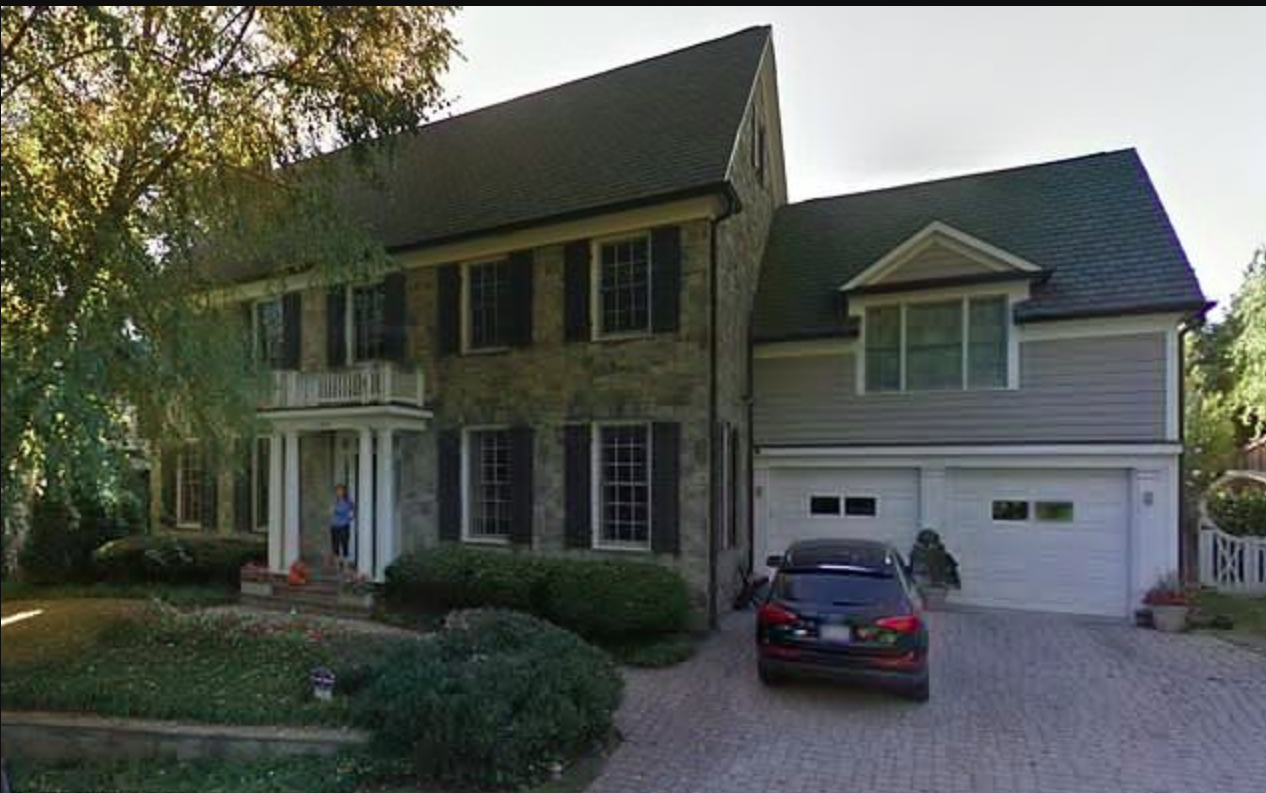 Image source: dailymail.co.uk
As mentioned above, an incident in this home may have forced Tucker Carlson and his family to move out. The Tucker Carlson Tonight host is known for his conservative and sometimes controversial takes on American politics. In 2020, a group protested outside his home, complaining about his political stand. This protest happened when Tucker Carlson was not home, but his wife was. It was quickly thwarted by police but left a lot to be desired regarding the family's security.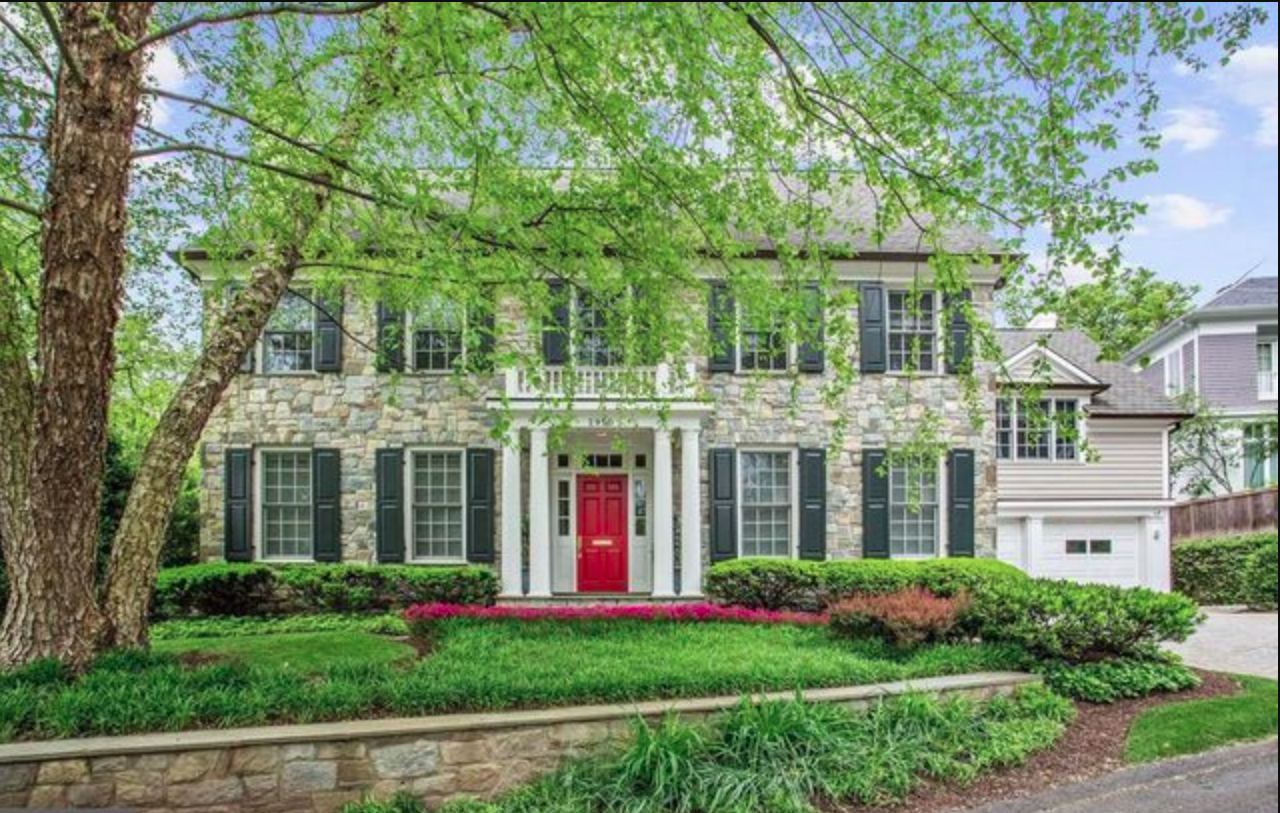 Image source: nhregister.com
Tucker Carlson bought the home in 2017 and lived there with his family. It is a Colonial-style 7,400-square-foot home located in the Kent neighborhood in D.C. The house was built in 1998 by Jim Gibson Builders with 5 bedrooms and 6.5 bathrooms. The two-level house spots many windows that allow ample natural lighting, and a 10-foot ceiling improves this on the first level. The house also boasts an eat-in kitchen and a family room with entertainment features.
The primary bedroom is complete with walk-in closets, while the other four bedrooms are master en-suite. The large family home also features a guest room, storage room, gym, outdoor shower, and sauna. Also, the house sits on a quarter-acre piece of land perfectly landscaped with beautiful greenery. The compound features a large swimming pool and a beautiful flagstone walkway decorated with green live shrubs.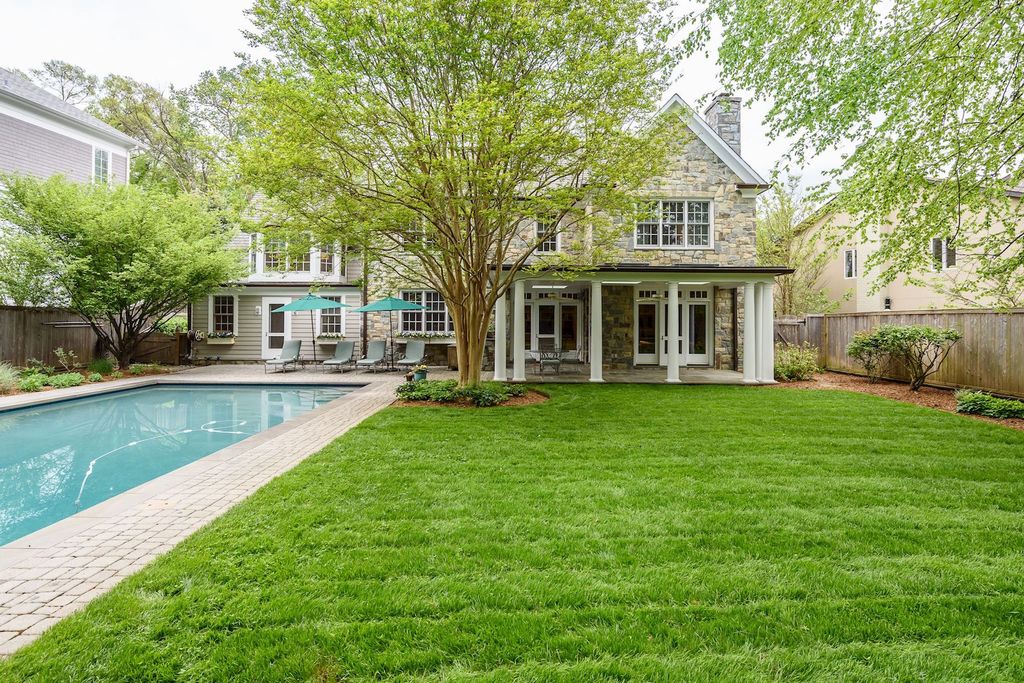 Image source: dcurbanmom.com
Tucker Carlson is believed to have listed the home for $3.95 million and was able to attract a buyer pretty fast. But, considering he had bought the house for $3.895 million just three years prior, he only managed to break the price even.
3. Tucker Carlson's Former House in Washington D.C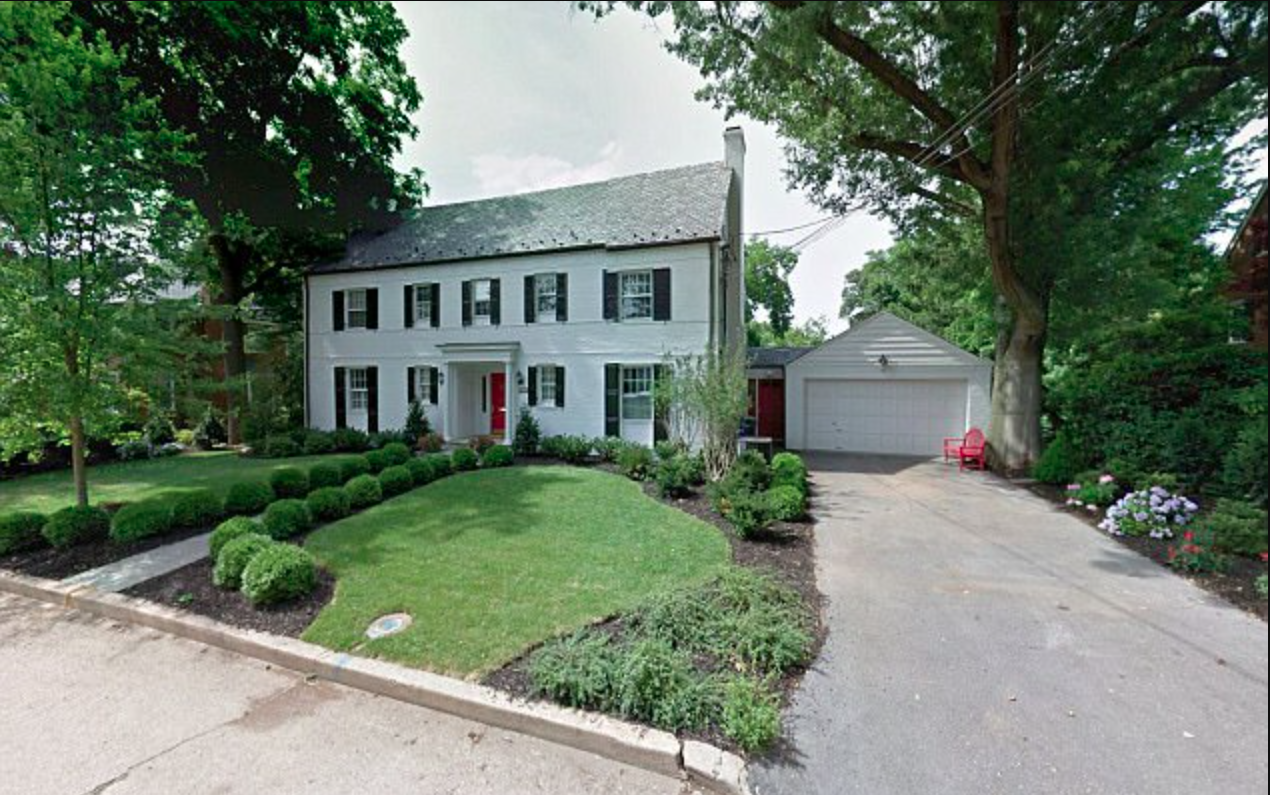 Image source: dailymail.co.uk
Before moving into the Washington D.C house above, the Tucker Carlson family used to live a mile away in another equally gorgeous house. He had bought the house in 2011 for $2 million and resided primarily in it before moving out in 2017. He listed the house for $2.2 million in 2017 and is believed to have sold it a few months later for $2.04 million.
The house is located in Palisades and was built in 1941. Before Tucker Carlson bought the house, it had undergone serious renovations, especially the kitchen that was built afresh and fitted with modern appliances.
His former home sits on 4,784 square feet and has seven and 5.5 bathrooms. It is another Colonial-style house with a renovated and modern kitchen that opens to a spacious den. The two-level house features a sun-bathed living room, dining room, and family room with many entertainment features. The upper level of this house has bedrooms with full bathrooms. The home's well-landscaped outdoors also features driveway parking and a garage.
Frequently Asked Questions About Tucker Carlson's House
a) Where Does Tucker Carlson live now?
The Fox News political commentator lives with his family on Florida's Gasparilla Island. The home is just a few meters from the Atlantic Ocean and features the best modern amenities, such as a large patio and a modern swimming pool. He is believed to have bought this house for around $2.9 million in 2020.
b) How many houses does Tucker Carlson own?
Besides his Florida home, Tucker Carlson previously owned two houses he listed for sale. In addition, as a man with a huge network of around $40 million plus a $90 million inheritance, he is believed to own at least 13 real estate properties and six luxury yachts.