GM good architect and design nerds ☕️☕️☕️
Welcome back to the newsletter that knows what you architects out there really do: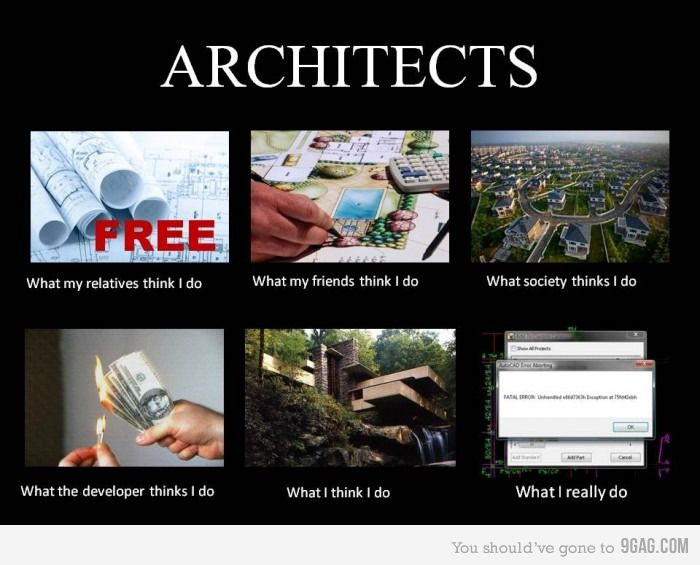 We've got a lot to get to this week, so let's go 😤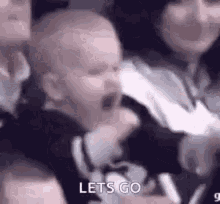 Cities of the Future 🔮🏙️
This newsletter's been pretty steady about keeping you updated re: the absolutely wild scene that is Neom & The Line, but I've dropped the ball a bit on putting this story into context. It's a little hard to believe, but futuristic megacities are being planned and developed around the globe, and this dezeen article breaks them down. Here's a couple.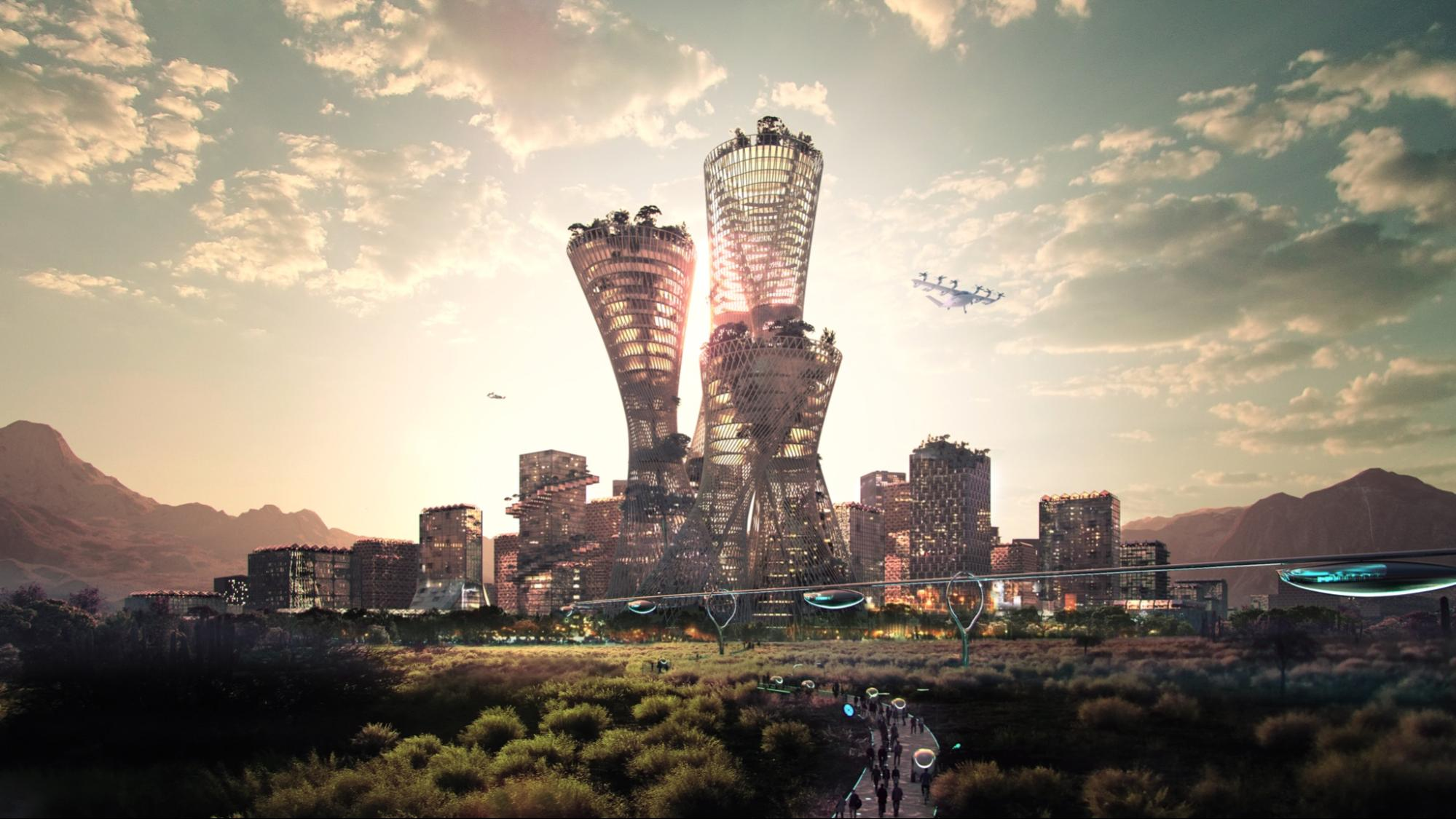 "Telosa" is the utopian dream by an eccentric billionaire, Marc Lore, in the USA. Lore hopes to have 5 million living in it by 2050. He's got lots of big plans, but one big problem, too— no location. If this come through, it'll likely be in the desert out west, or in Appalachia.
Stefano Boeri, who I've featured here before, is working on something wild in Mexico: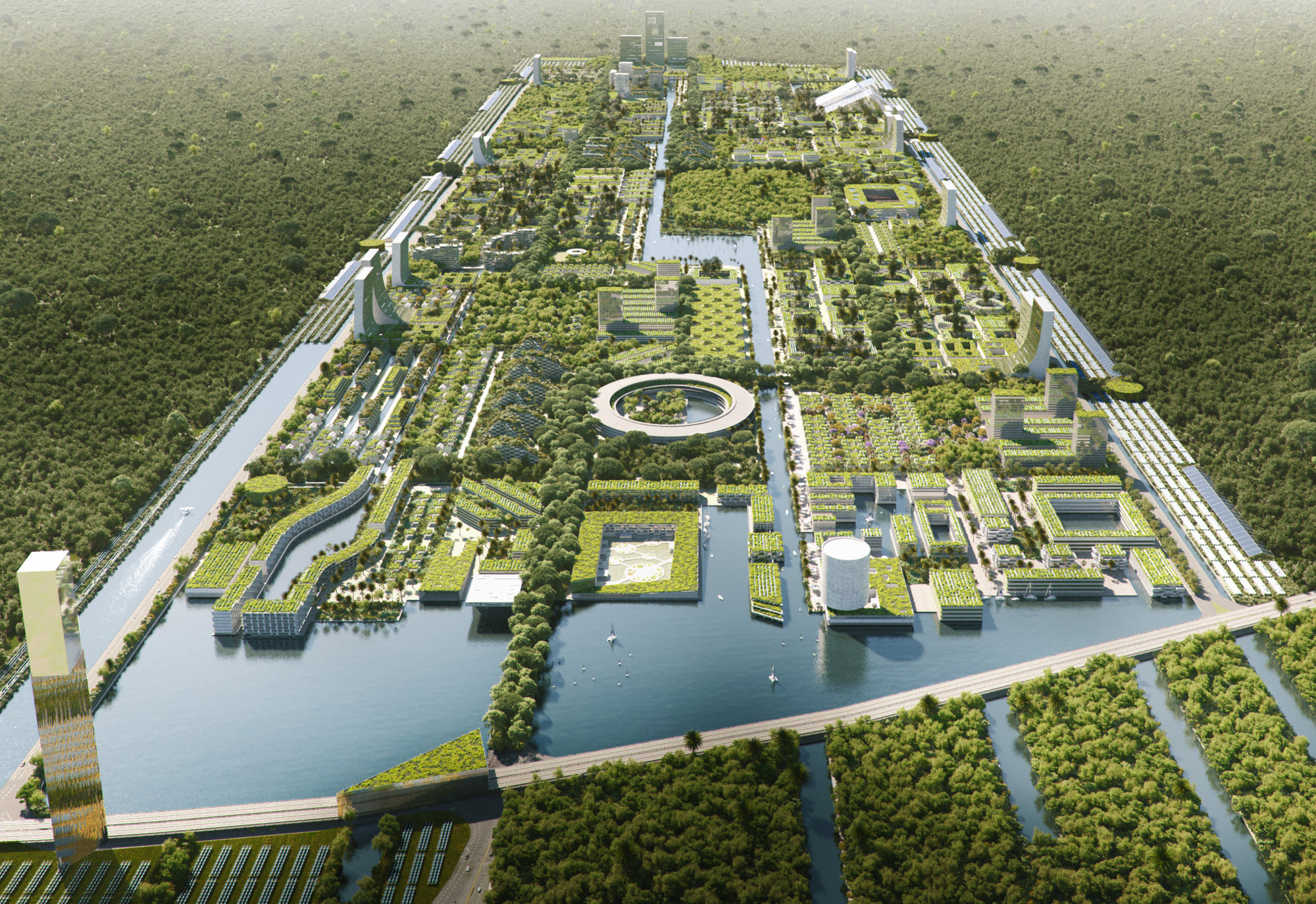 Smart Forest City Cancun will house 130,000+ people in a sustainable urban ecosystem "where nature and city are intertwined and act as one organism."
The other 8 are pretty dope too, rising up in North America, Asia, Africa, and more. Check the article.
Dubai's Epic Agro Hub 🌾🏜️
Speaking of exciting new developments, Dubai is going ahead with developing the world's largest agro hub. With educational, recreational, and commercial goals, the Agri Hub by Urb is shaping up to be nuts 🥜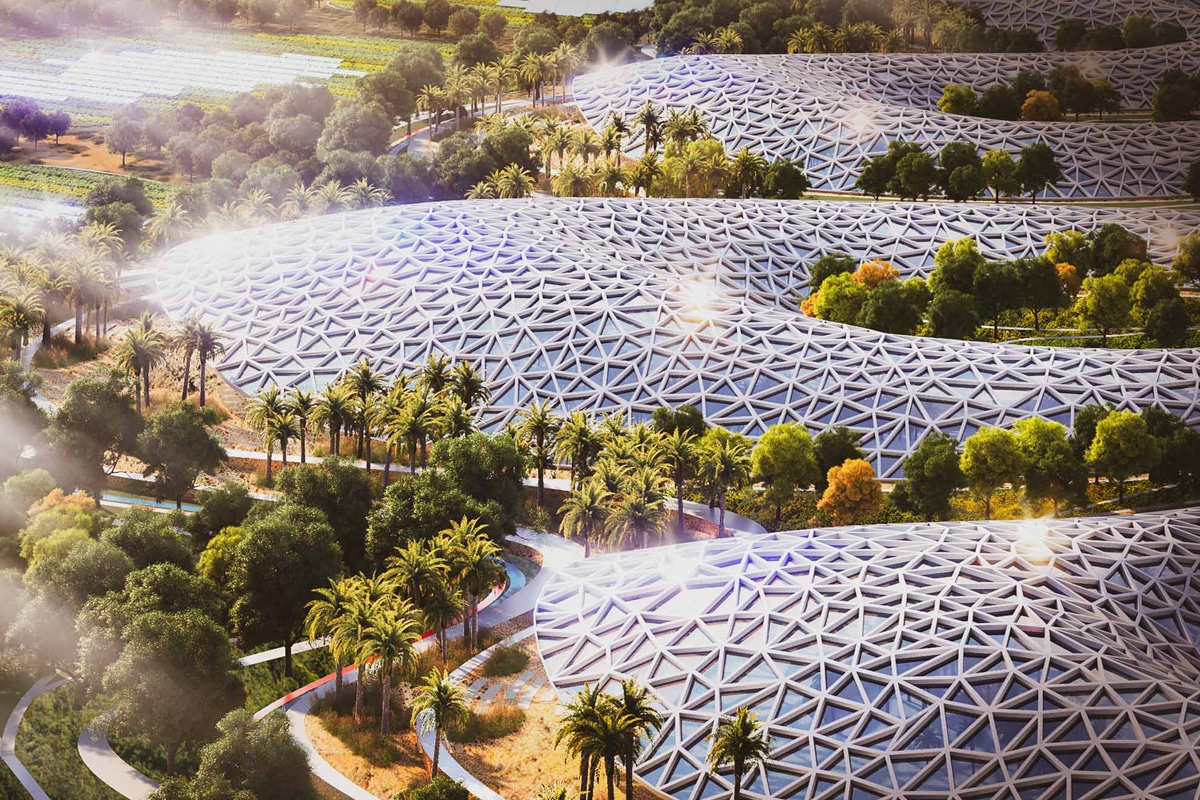 Construction is expected to get rolling in 2025 and 10,000 job openings are about to drop… start shaping up your resume if you need an agro gig and wanna be a part of the biggest farming attraction of all time.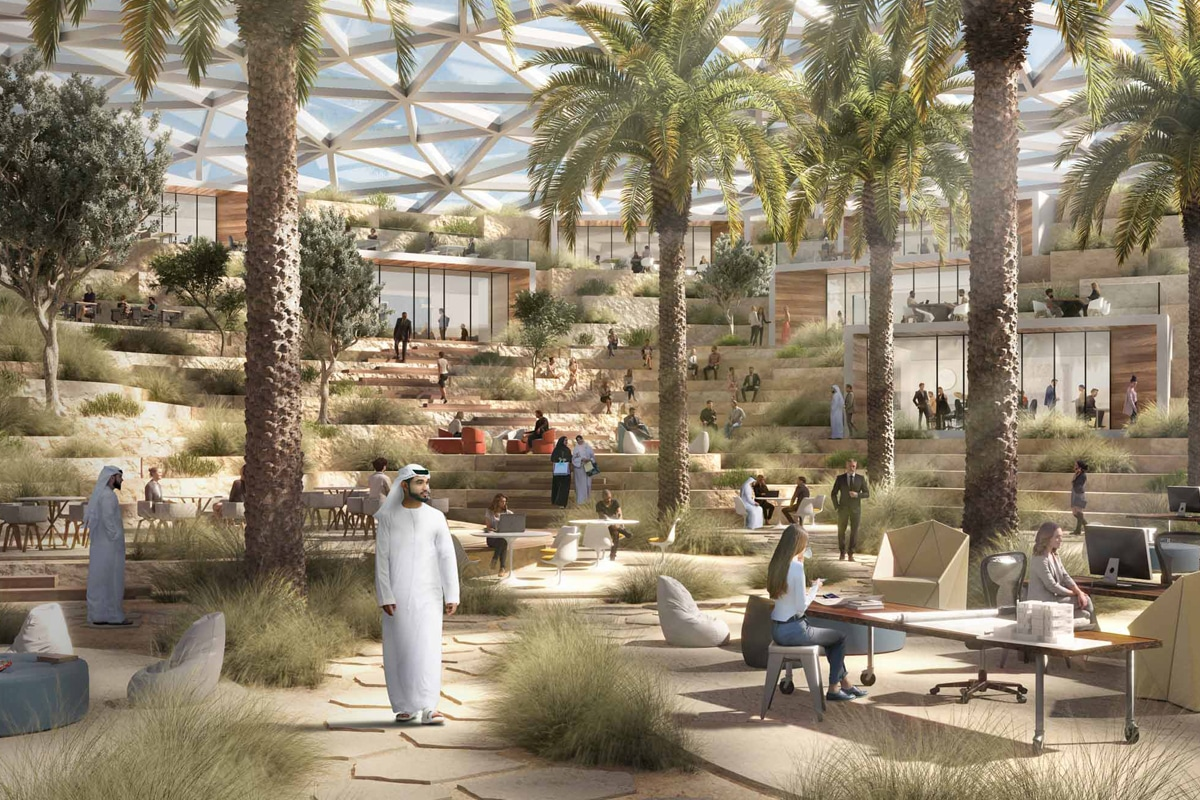 Woods Bagot Takes London 💂‍♀️🗼
Woods Bagot stacked Ws like mad through 2022, and guess what? They got no plans to slow their roll. The international firm has submitted an application to the City of London to build up a 32-storey office tower and bring Gracechurch Street's market back to life.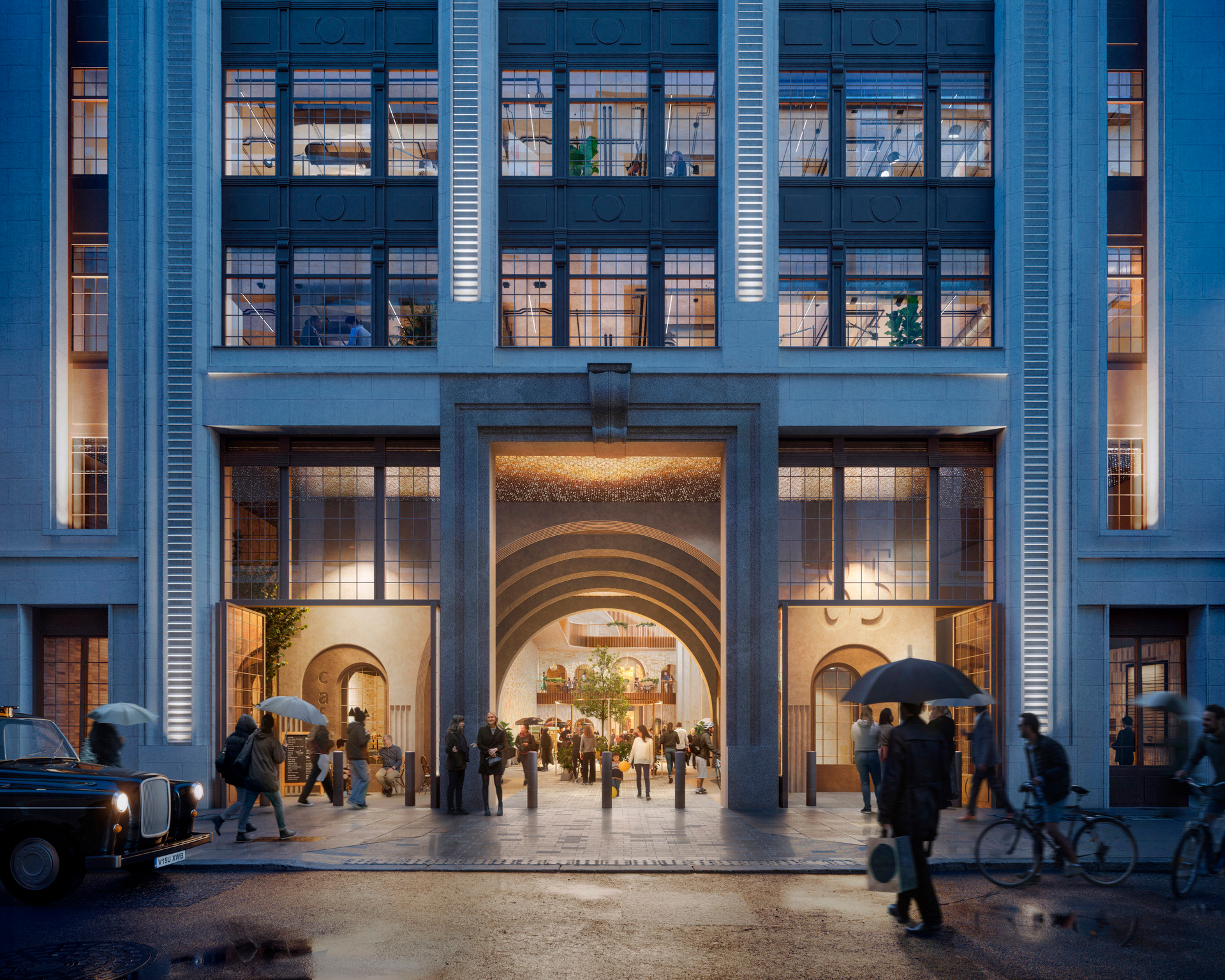 Straight from the press release: "The public hall, which recreates an historic Pedestrian route between Gracechurch Street and Lime Street Passage, is designed to accommodate flexible uses and events that support the rejuvenation of Leadenhall Market."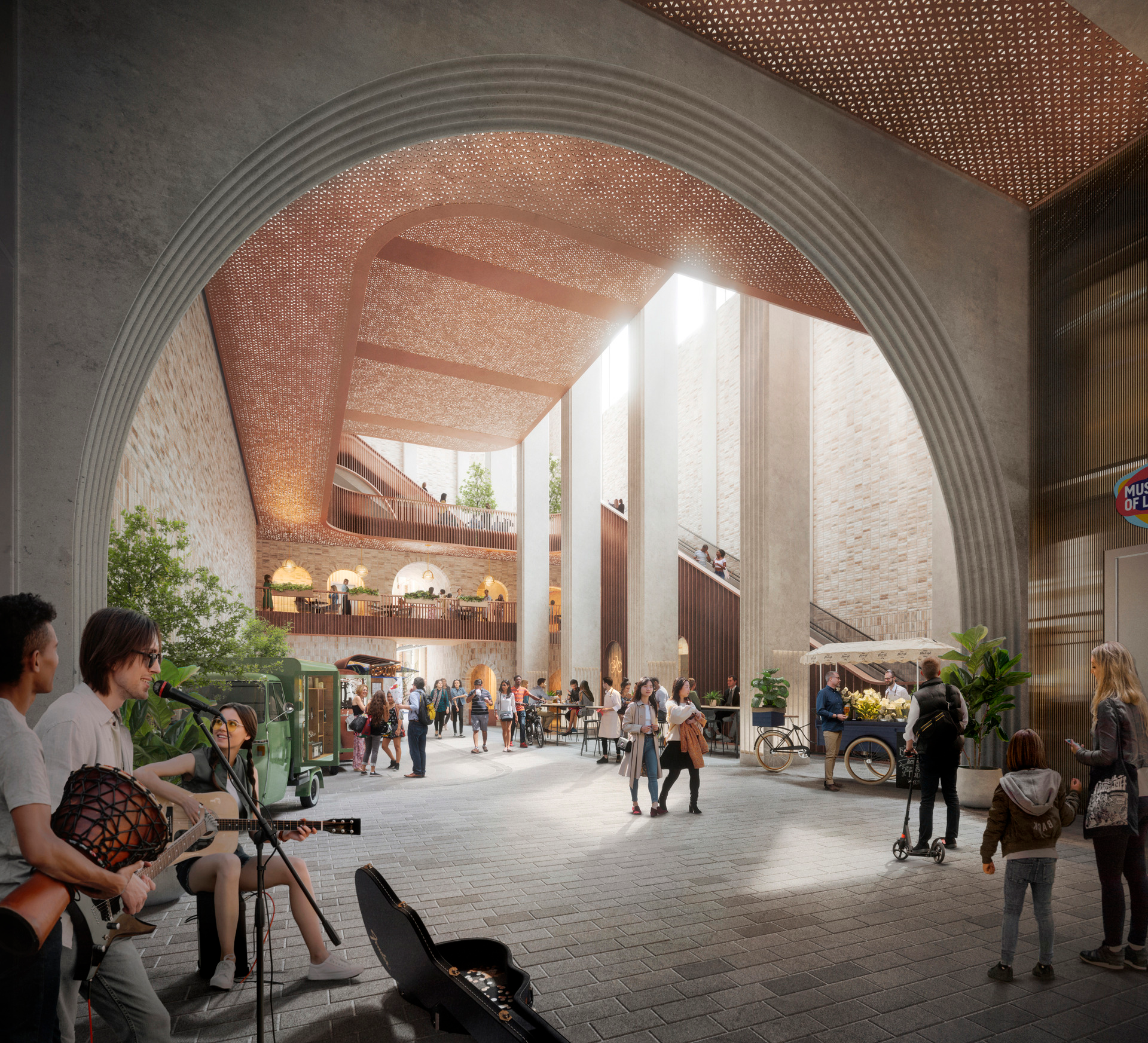 Plus, they're including a public Heritage Garden which will feature multipurpose cultural spaces, VR exhibits, and a cafe. Given the central London location (just down the way from London Bridge), this is a pretty sick concept.
2023's Best Firm 👀🏆
No, you didn't read that wrong. Even as 2022 is just closing, the American Institute of Architects has already awarded their 2023 champion: Mithun. Based out of Seattle, Mithun has always been on the forefront of sustainability, and that is obviously a big factor in deciding these awards over the last few years. But their designs are pretty stunning as well.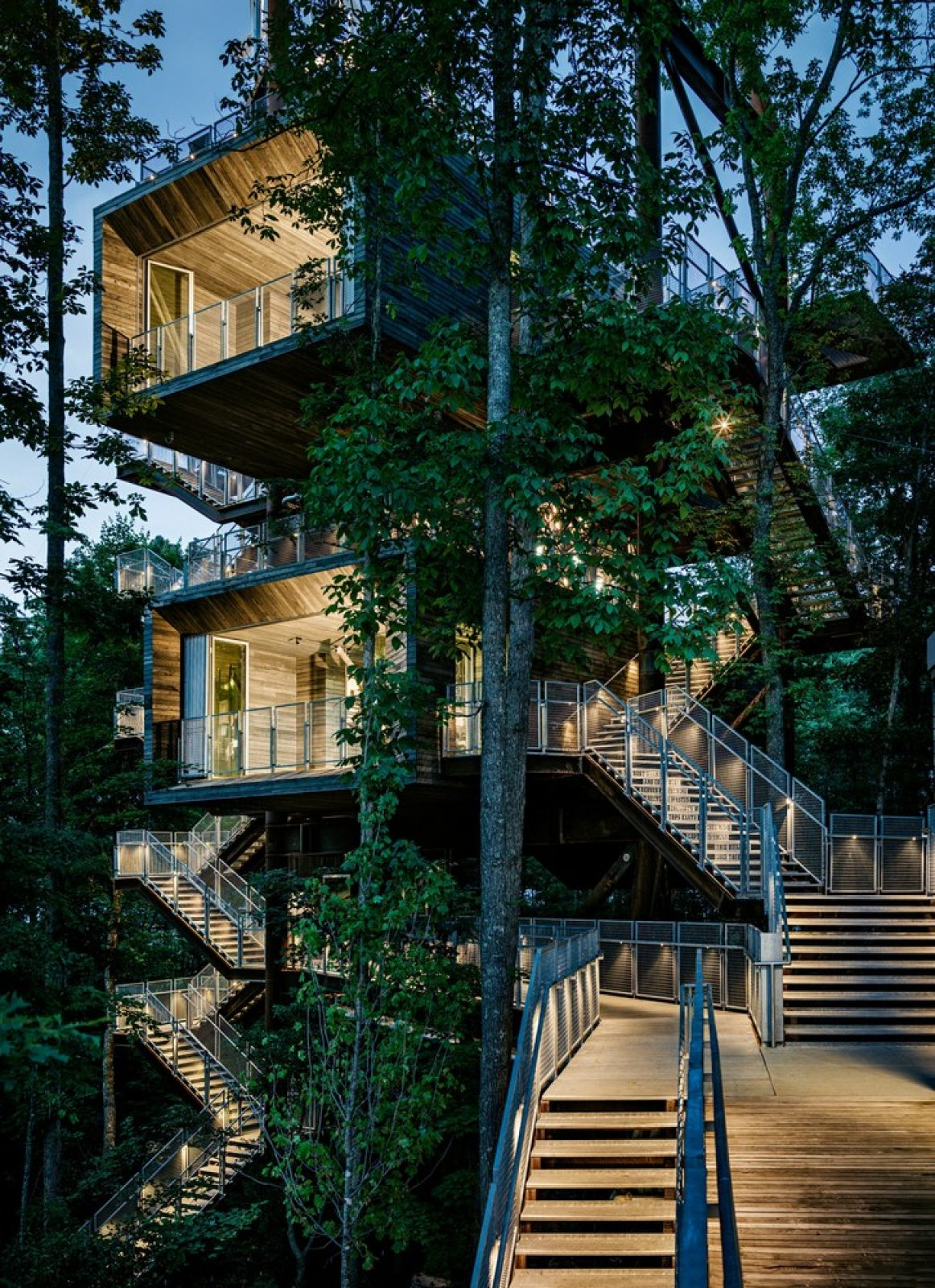 Who Said What!? 🗣️🗣️
"Thom Mayne, the 78-year-old Pritzker prize winning founder of Morphosis, has always had an interest in the provisional, contingent nature of architecture. 'I have no interest in completing projects,' he said in a recent interview. 'A lot of our stuff just keeps moving; it refuses to have an edge, a boundary; it's in constant change.' In Orange County, he seems to have taken his passion for leaving projects unfinished a bit too far."
→ Olly Wainwright goes off on Thom Mayne's unfinished Orange County Museum of Art
"Before you can organize to make changes to your working conditions, you need to first see yourself as a worker. That means rejecting the narrative pushed by employers and academic institutions that "following your personal passions" is the path to fulfillment. This is not to say that we are not passionate about what we do. We love what we do. But we want to be respected by those that we provide our labor to and for, feeling uplifted and sustainable in the process."
→ Andrew Daley on cutting out the romanticizing and getting to work
"The role of designers has always evolved as new instruments have emerged, but the vitalness of a distinctly human judgement to wield these instruments remains the throughline. To deliver empathetic, reasoned designs, AI needs the human-hand. Likewise, for unrestrained ideation and visual streamlining, delegating to AI will become a necessity in the competitive architectural marketplace."
→ Woods Bagot's Jet Geaghan on the right balance between AI and human touch in architecture
Drop it Like its Hot: New Structure of the Week 🔥🎄
Get in the spirit. Around the world, architects are displaying Gingerbread Cities, including this one at London's Museum of Architecture.