Opening your door and then realizing that you don't have your keys is one of the worst feelings in the world. Perhaps you lost your car keys and didn't realize it until you stood before it. Maybe you rush out of the house, locking the door behind you, only to remember too late that your keys are on the dining room table.
Regardless, panic starts to set in quickly. You need to get in your vehicle, in the house, or as soon as possible, so what will you do? It would be best to consult an emergency locksmith to help you out of this unfortunate situation. Of course, since you don't need to use these services often, you might not know how to choose the best emergency locksmith. Below are some crucial tips for you to keep in mind.
Types of Emergency Locksmith Services
1. Residential Locksmith Services
Image Source: stasolocksmith.ca
Residential locksmith services help homeowners with issues with their locks or keys or who are locked out of their houses. Residential emergency locksmiths can help you access your house, do lock repairs or replacements, and cut new keys. Additionally, they can set up high-security locks for you and offer you helpful security guidance.
2. Commercial Locksmith Services
Image Source: littlelocksmith.com
Commercial locksmith services offer solutions to companies and commercial properties. Commercial emergency locksmiths can repair and install high-security locks and master key systems. access control systems, and other security-related services.
3. Automotive Locksmith Services
Image Source: localbradfordlocksmith.ca
Automotive emergency locksmith services help car owners who have lost their keys, been locked out of their vehicles, or require car lock repair or replacement. Automotive locksmiths can also do ignition repair or replacement, car key fob programming, and transponder key programming.
4. Emergency Door Unlocking
Image Source: citywestlocksmiths.com.au
Emergency door unlocking services help you access your home, office, or vehicle when you have locked your keys inside, your lock is damaged, or you have lost your keys. These emergency locksmiths use specialized tools and tactics to unlock doors without damaging your property.
5. Safe Lockout Services
Image Source: theonestoplocksmith.com
Safe lockout services help you access your safe if you've misplaced your keys or forgotten the combination. Emergency locksmiths can unlock your safe without causing any harm by using specialized tools and techniques.
6. Broken Key Extraction
Image Source: quick-key.net
A broken key extraction service involves removing a broken key from a lock or ignition. This service is often required when a key breaks off in a lock or ignition and can't be extracted using pliers or other tools.
Tips to Consider Before Choosing the Best Emergency Locksmith
Finding an emergency locksmith service that's reputable and trusted can be challenging, especially under pressure. Here are some notable tips to help you choose the best emergency locksmith:
Image Source: actionlocksmithinc.com
1. Your Emergency
Of course, you must choose the right locksmith for the job. If locked out of your car, you need a locksmith that can work with vehicles. If you are locked outside your home, you need a residential locksmith. While many of the best emergency locksmith companies can offer all services, that's not always the case. Ensure you understand the types of services available from the emergency locksmith you are considering.
2. Ensure the Company is Local.
There are a lot of locksmith companies online, but this does not basically mean that all of them provide service in your area. You want to find a quality locksmith that can serve the Perth area. If they're too far away, they might not provide service; if they do, it could take a long time for them to arrive. With a local locksmith, you won't have to wait too long for them to come and help with your locks.
3. Availability and Response Time
Another prime factor to consider when looking for an emergency locksmith service is availability and response time. Emergency situations can occur anytime, and you want to ensure that the locksmith can respond quickly to your demands. It is important to go for a 24-hour locksmith accessible 7 days a week, including weekends and holidays.
Inquire about an emergency locksmith's availability and response time before hiring them. The emergency locksmith should be able to respond to your call promptly. You don't want to be stranded outside your office, house, or car for long, especially in extreme weather. Additionally, ensure the locksmith gives a reliable phone number where you can reach them in an emergency.
4. Emergency Locksmith License
This is critical, even if it is not the first thing that comes to mind. Ensure that the locksmith company you choose has the necessary licenses. This ensures that you can trust the service they provide and that they have the skills to get the job done right. If they aren't licensed and don't mention it anywhere on their site, you should keep looking for an emergency locksmith.
5. Reputation
When looking for an emergency locksmith, it's important to consider their reputation. You should hire a locksmith emergency service provider with an excellent reputation and who is known for doing good work. A locksmith with a good reputation should have positive online feedback, reviews, and ratings from previous customers.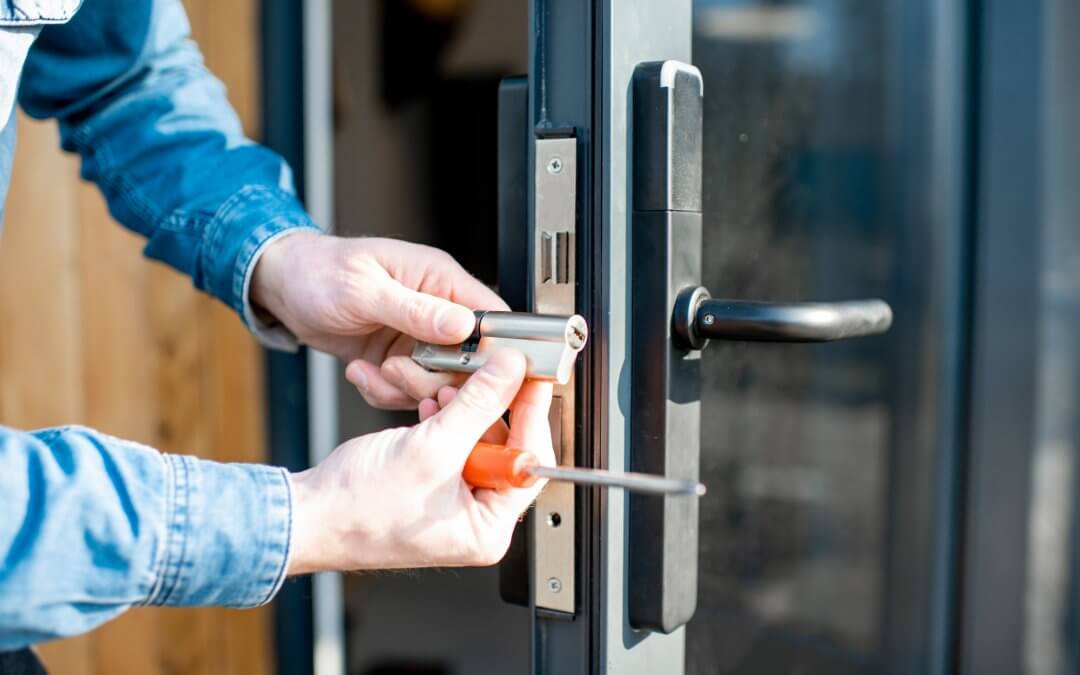 Image Source: kten.com
Therefore, take some time to check the locksmith's reputation before you hire them in an emergency locksmith situation. Go through their social media pages, website, and online directories for reviews and ratings. We recommend a locksmith with positive reviews and high ratings from previous clients. Avoid those with a poor reputation and many negative reviews, as this can indicate poor-quality services.
6. Locksmith's Experience in the Field
Additionally, it would be best to see how long the company has been in business providing these types of services. If they are a new company that doesn't have a reputation, it can be hard to gauge whether they will be worth your time. Finding a business with at least a few decades of experience is ideal. If a locksmith company has been around for sometime, you can be sure that they know what they're doing and how to satisfy their clients.
7. Warranty
Does the emergency locksmith you are considering offer a warranty for their work? If they don't, you will want to find a different locksmith.  The warranty offers you peace of mind about the company's work.
8. The Cost of the Service
The cost of the locksmith service should be within your budget. However, conversely, keep in mind that the cheapest option isn't always the best. Some locksmith services offer low prices but compromise quality, while others charge very high prices. We encourage getting quotes from a few different locksmith services and comparing them.
Image Source: caseylocksmiths.com.au
A good locksmith service should offer transparent pricing without hidden charges or fees. Also, they should provide you with payment options that work for you, like cash, credit cards, or online payments.
Conversely, keep in mind that the cost of emergency locksmith services may change depending on the specific situation. For instance, you could pay more if you require an emergency lockout service outside normal working hours or during the holidays. However, a good emergency locksmith should be upfront about their rates and provide you with an estimate before starting the work.
9. Customer Service
When choosing the best emergency locksmith, consider its customer service. A good locksmith should be easy to reach and communicate with. They should also quickly respond to your queries and update you on the service or installation status.
A locksmith with excellent customer service can make a stressful situation more manageable. Their communications with you should be courteous and professional.
When is the Locksmith Available?
Emergencies happen just about anywhere and often at the most inconvenient times. It might be daytime or in the middle of the night. When you choose an emergency locksmith, you need to be sure they are available around the clock, seven days a week.
Find An Emergency Locksmith Now
Here's a tip. Even if you aren't currently in a situation where you need an emergency locksmith, having one on your phone's list of contacts is a good idea. Find the right locksmith and add the number now, so you will have it when needed.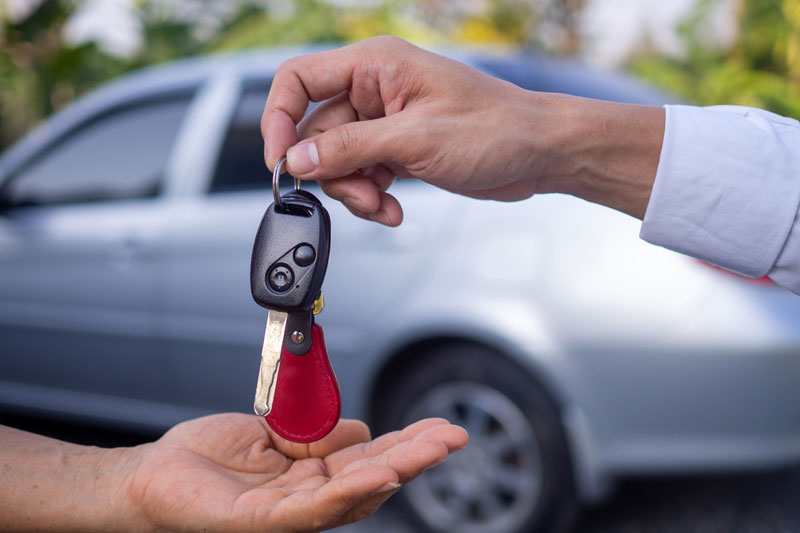 Image Source: locksmithdubai.ae
Take your time to check out the options available, and keep the tips above in mind. Knowing that a reliable locksmith is just a phone call away may be a huge relief if you lock yourself out of your vehicle or home. It's never convenient, but it's easier with a good locksmith.
Frequently Asked Questions About Emergency Locksmiths
1. What is an Emergency Locksmith?
An emergency locksmith is an expert who offers locksmith services in an emergency situation. These emergencies may include being locked out of a house, car, or office; losing keys; or dealing with broken or damaged locks. Since emergency locksmiths are available 24/7, you can always use their services whenever needed.
An emergency locksmith is trained to handle a variety of lock and key issues that could occur unexpectedly. They have sophisticated tools and equipment that allow them to access your car or property without causing any damage. Besides, emergency locksmiths offer effective solutions to various lock and key issues since they know various lock types and security systems.
2. When Should You Call an Emergency Locksmith?
You should call an emergency locksmith when in a situation where you're unable to access your vehicle or property because of a lockout or lock-related problems, and you need immediate help. The need for an emergency locksmith might arise in the following circumstances:
Lockouts: If you ever lock yourself out of your vehicle, home, or office and don't have a spare key, call an emergency locksmith service.

Lost or stolen keys: If you have misplaced your keys, or worse, had them stolen, you may need to call a locksmith immediately to have the locks replaced or rekeyed.

Broken or damaged locks: If your lock is broken, damaged, or not functioning well, an emergency locksmith can fix or replace the lock on your door quickly and easily.

Malfunctioning electronic locks: malfunctioning electronic locks may require an emergency locksmith's services to repair or replace them.

Burglary or break-in: If you have been a break-in victim, you should immediately contact an emergency locksmith to help you secure your property and replace any broken locks.
3. Can a Locksmith Create a Key for a Lock Without the Key?
Yes, a locksmith can create a key for a lock even if they no longer have the original key. However, the specific technique used will depend on the type of lock; some of the most common techniques include:
Key impressions: To make a new key using key impressions, one inserts a blank key into the lock and then uses a file to replicate the marks made on the key by the lock's tumblers.

Lock picking: If the lock is "pickable," a locksmith can unlock it without a key by manipulating it using specialized tools. To make a new key, the locksmith must first open the lock.

Lock decoding: Some locks contain imprinted codes that can be used to design a new key. A locksmith can make a new key by decoding the code with specialized tools.
4. How Much Does a Local Locksmith Cost?
The cost of an emergency locksmith service varies depending on factors such as the location, the service needed, the complexity of the job, and the time of day or night. The following are estimated costs for common locksmith services:
Lock repair or replacement: Repairing or replacing a lock may cost anywhere from $50 to $200 or more, depending on the job's complexity and the type of lock.

Lockout service: The service cost may vary from $50 to $150, depending on the task's difficulty level and the time of day.

Rekeying locks: The lockout service cost can range from $50 to $150 per lock, depending on the job's complexity and the time of day or night.