Getting the aroma of your home right is the path to making your home cozy and sophisticated. The best reed diffuser makes your surroundings aromatic, giving you a pampered feeling. Reed diffusers are one of the best and preferred ways to scent your home. Others include diffusers, sprays, scented candles, and plug-in refreshers.
In this article, we have reviewed some of the best reed diffusers out there. Our first choice was Cocodor Signature Reed Diffuser which is made with safe ingredients for you ad your family. Next, we have the Cocodor Preserved Real Flower Reed Diffuser, which is also safe to use and provides a long-lasting fragrance. Our third option is Culture and Nature Reed Diffuser, which comes with natural fruity scents.
Keep reading to see more options for the best reed diffusers.
What Are Reed Diffusers?
A reed diffuser is a liquid air freshener that comes in a narrow-necked bottle. The best reed diffusers are eco-friendly fragrant companions for all the rooms in your home. They ensure that your interior spaces smell great and hence an inviting surrounding for both you and your guests.
Image credits: ironbridgecandlecompany.com
Reed diffusers come with an attractive glass bottle, reeds, an essential oil diffuser, and essential oils. The reeds are the parts responsible for distributing and diffusing the aroma throughout the living room or any other space. They are a great option for a long-lasting home fragrance. Reed diffusers typically last longer and are safer than candles because they do not involve any fire or electricity.
Diffusers are perfect because you can continuously add a specific fragrance from your scent preferences to your space. The scent is then dispersed into the air after the fragrance oil is fully soaked up.
Best Reed Diffusers
1. Cocodor Signature Reed Diffuser
Cocodor Signature Reed Diffuser / Refreshing Air /...
Refreshing Air - A citrusy note of mandarin with a soft, bright,...
SAFETY - Our fragrances are free from trichloroethylene,...
EASY SCENT CONTROL AND LONG-LASTING FRAGRANCE -You can choose to...
THOUGHTFUL GIFT IDEA - It is a thoughtful gift idea for weddings,...
The Cocodor Signature Reed diffuser gave me a fresh space, enhancing a pleasant and cheerful mood. Fitted with friendly scent control capabilities, you can rely on it being effective and easy to adjust to your preferences.
With its fabric sticks, I had an easy time turning them upside down for renewed, long-lasting air freshness. In addition, its formula does not contain contents that might be harmful, making Cocodor Signature a safer reed diffuser option for your home. It graces your home or office decor with its amazing bottle and reed design.
Image credits: desiree, amazon.com
I've had this in my living room, and the bottle had an additional function as I also used it for decoration. Besides that, it tops up as an amazing gift that you can get for someone.
You have options to choose from, like the Modern Style or the Colorful Flowers Style, with the latter having real preserved flowers.
2. Cocodor Preserved Real Flower Reed Diffuser
Sale
COCODOR Preserved Real Flower Reed Diffuser/Refreshing...
Refreshing Air - A citrusy note of mandarin with a soft, bright,...
SAFETY - Our fragrances are free from trichloroethylene,...
EASY SCENT CONTROL AND LONG-LASTING FRAGRANCE -You can choose to...
THOUGHTFUL GIFT IDEA - It is a thoughtful gift idea for weddings,...
If you are looking for a refreshing fragrance paired with a stylish bottle design, then the Cocodor Preserved Real Power Diffuser is what you need. This reed diffuser was the right addition to my space, with different colored flowers that matched my interior theme. So it blended in perfectly while providing my space with a nice fragrance and freshness.
Image credits: cassy, amazon.com
The Preserved Reed Flower by Cocodor is a guaranteed, long-lasting quality product that produces a pleasant, safe smell at a decent price point.
3. CULTURE & NATURE Reed Diffuser
CULTURE & NATURE Reed Diffuser 6.7 oz ( 200ml ) Summer...
Sophisticated Scented Oil Diffuser - Crafted with Fragrance Notes...
Modern Air Freshener-Scent your space with natural fruity and...
Perfect Gift Idea – Elegant design and smoothing aroma make it...
Long Lasting Fragrance- Fiber reeds absorb the fruity & floral...
Easy scent control-You can control the intensity of the fragrance...
The Culture & Nature Reed Diffuser comprises Citrus, Fruit, Floral, and other specially selected fragrances. I love the naturally fruity and peaceful scent that this reed diffuser added to my space. You can also control your fragrance's intensity based on the reeds you choose to place in the bottle.
Image credits: yves, amazon.com
Its artistic bottle makes it a concrete addition to your home or office design, adding to the longevity of its scent. This is an amazing diffuser that eliminates odor in your home. However, I had to wait for up to two days to get the full scent as it releases the smell very slowly.
4. Jo Malone English Pear Freesia Reed Diffuser
The Jo Malone London scent diffuser exudes fresh scents that are a combination of juicy King William pear, earthy patchouli, white freesias, and a woody undertone that forms a floral, pure, and fruity mood in your space. This high-end best reed diffuser has freesia, amber, pear, and patchouli notes.
The scent is very mild and not overpowering. I enjoyed the fancy floral luxurious fresh scents that gave my room relaxing freshness.
Image credits: jomalone.co.uk
The packaging is everything unique as it is in a glass bottle with 10 reed sticks in the Jo Malone London iconic box. This reed diffuser's beautiful bottle gave my living room a unique decor. The package then completes the look with a ribbon, making it an attractive gift.
Although the Jo Malone reed diffuser is an excellent choice for any space, it is slightly more expensive. But still, it is worth it.
5. OOJRA Essential Oil Reed Diffuser
Reed Diffuser Gift Set, Natural Essential Oil Long...
ESSENTIAL OIL AROMATHERAPY: Provence Lavender is a soft floral...
AUTHENTIC FRESH NATURAL CALMING SCENT: A scent that brings the...
MODERN HOME DÉCOR ACCENTS: Curate a fabulous first impression...
ADJUST THE INTENSITY OF THE REED DIFFUSER FRAGRANCE OILS:Our...
CHIC GIFT SET FOR HER OR HIM: Makes a glamorous gift for weddings...
This is a popular Oojra lavender scent that is often associated with relaxation and giving a peaceful feeling. This diffuser oil has herbal and mint notes with a woody undertone and uses real lavender essential oils. Its scents are more on the feminine side of aromas but are also available in other scents like Christmas tree, White tea, and ginger and jasmine bamboo option.
Image credits: shop.oojra.com
This reed diffuser made me feel like I have a lavender plant in my room, as the scent is not overpowering but very distinct. This is one of the best reed diffusers as it uses natural fragrance oils to make the aromas. The reed diffuser set is designed with high-quality rattan reeds that fully scatter the scent.
The packaging and design can be perfect home decor pieces for either bathrooms or bedrooms, but some people use them in living rooms and offices. Oojra lavender essential oil has black and gold detail on the bottle is a luxurious diffuser set and, therefore, can be an excellent gift choice for a loved one.
Also, a bonus advantage to this reed diffuser is you can adjust the aroma intensity according to your preference. However, you may need to keep all the sticks in to ensure that the smell does not fade away faster, as I realized it does not last for very long.
How to Use a Reed Diffuser?
A reed diffuser is low maintenance, as it does not need any regular care once set up. To use the diffuser, start by removing the bottle cork and inserting the reeds into the oil. Make sure you space the reeds evenly to diffuse the scent in your room gently.
How long a reed diffuser remains fragrant highly depends on the amount of oil in the bottle and the number of reeds. Adjust the number of reeds in the oil diffusers according to how much aroma you want. Also, all diffusers should be kept away from direct sunlight as heat causes the essential oil to be absorbed faster.
The oils usually last for 3-6 months, depending on how much oil the reed diffuser came with. Most diffusers can be refilled with the scent of a fragrance of your choice and can easily be purchased online.
How Does a Reed Diffuser Work?
A reed diffuser operates the same way as oil lanterns. The rattan reeds have about 20 channels that soak the essential oil from the bottle. Because of the nature of the oil, the channels force the diffuser oil upwards against gravity, releasing the fragrance into your air through evaporation. To maximize the reed diffuser's maximum benefit, you should flip the reeds from time to time in the container.
A Buying Guide For the Best Reed Diffusers
1. Reeds 
There are different types of reed materials, bamboo, synthetic, and rattan stick. The best reeds are made of rattan material which is ideal for evaporation and, therefore, suitable for alcohol-free compositions.
Image credits: craftovator.com
Rattan reeds have clear channels inside the stems where oils are absorbed up the reed and then diffused in your room. You can also use bamboo skewers if you are using water as your base.
Another thing to consider is the length of the reeds. They should be at least twice the size of the container to give a more consistent scent. Shorter reeds provide a strong scent at the beginning, but it usually doesn't last.
2. Aesthetics
It is important to choose a reed diffuser that aligns with your decor style and existing decor pieces. Go for a reed diffuser that compliments your space with both the scent and the outward look aligned with your style. Also, choose a diffuser that is proportioned well, creating a balanced reed-to-bottle ratio.
Image credits: tagcousa.com
3. Complementary Scent Blend
Choosing a scent that compliments your space is as important as choosing the best reed diffuser. Go for the fragrances that you would like to incorporate, black pepper, lavender, ylang-ylang, rich scents such as wood, and even fresh scents like citrus or mint.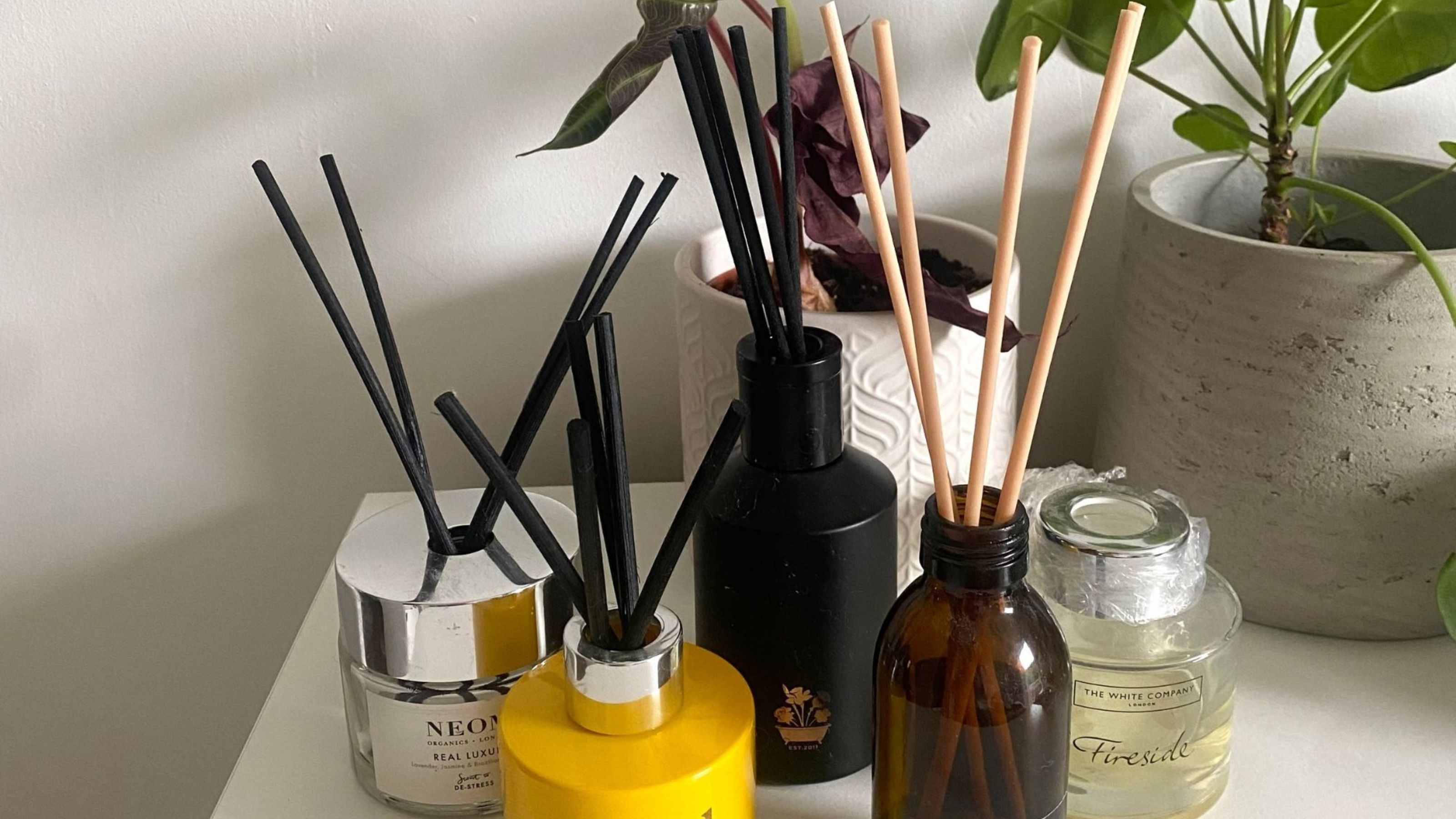 Image credits: realhome.com
While choosing the best fragrance for your space, take note of the size of the space you will put the reed diffuser in because scents like citrus tend to evaporate faster and, therefore, might not last.
4. Has a Narrow Neck
It is highly recommended to choose diffuser reed products with narrow necks. All diffuser products work well, but the narrow neck prevents the essential oil blend from evaporating through the neck instead of being diffused from the top.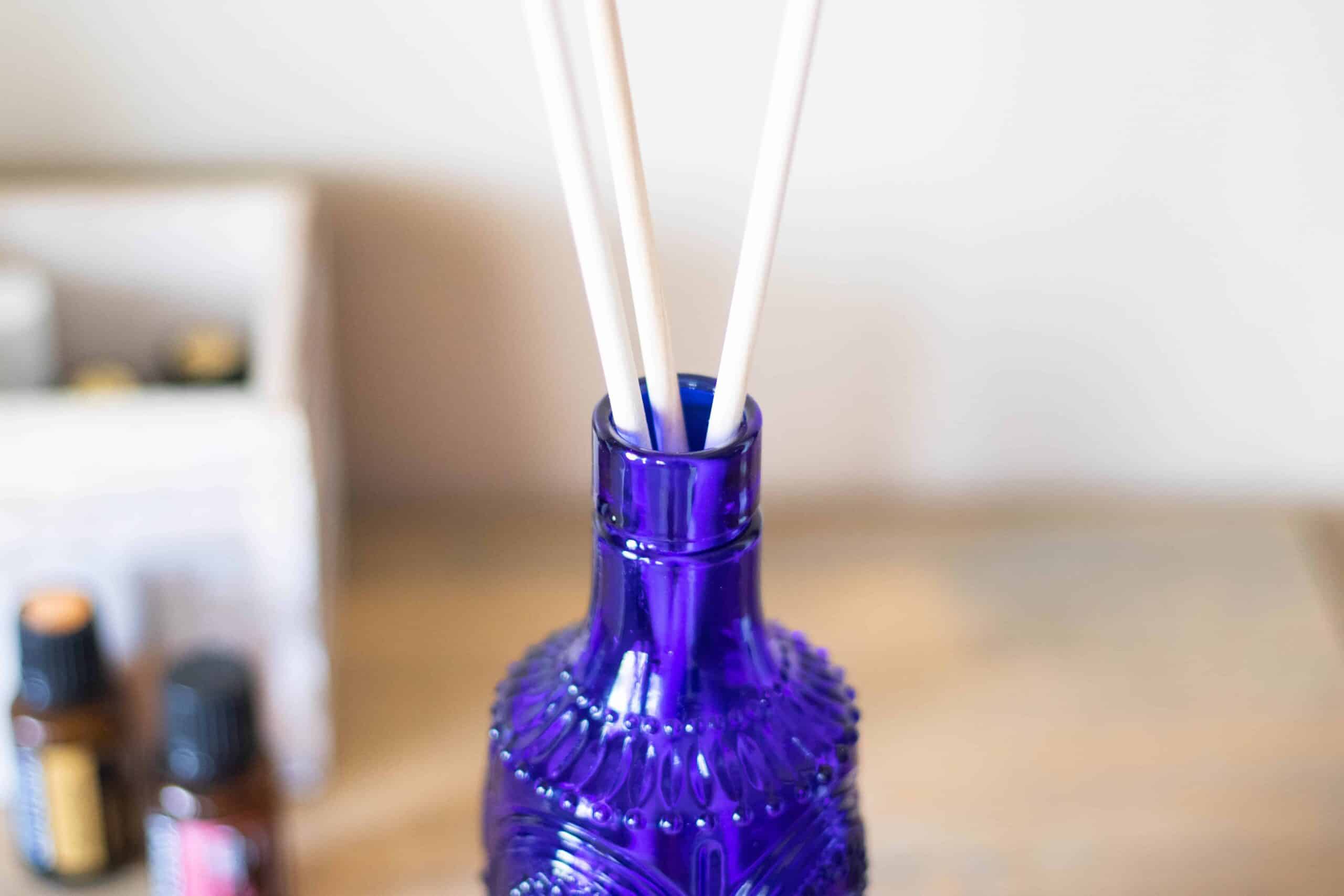 Image credits: ouroilyhouse.com
5. Use High-Quality Essential Oils
For the best smell in your home, purchase high-quality products from reputable suppliers. Not all oil products are of the best quality, as some have been watered down.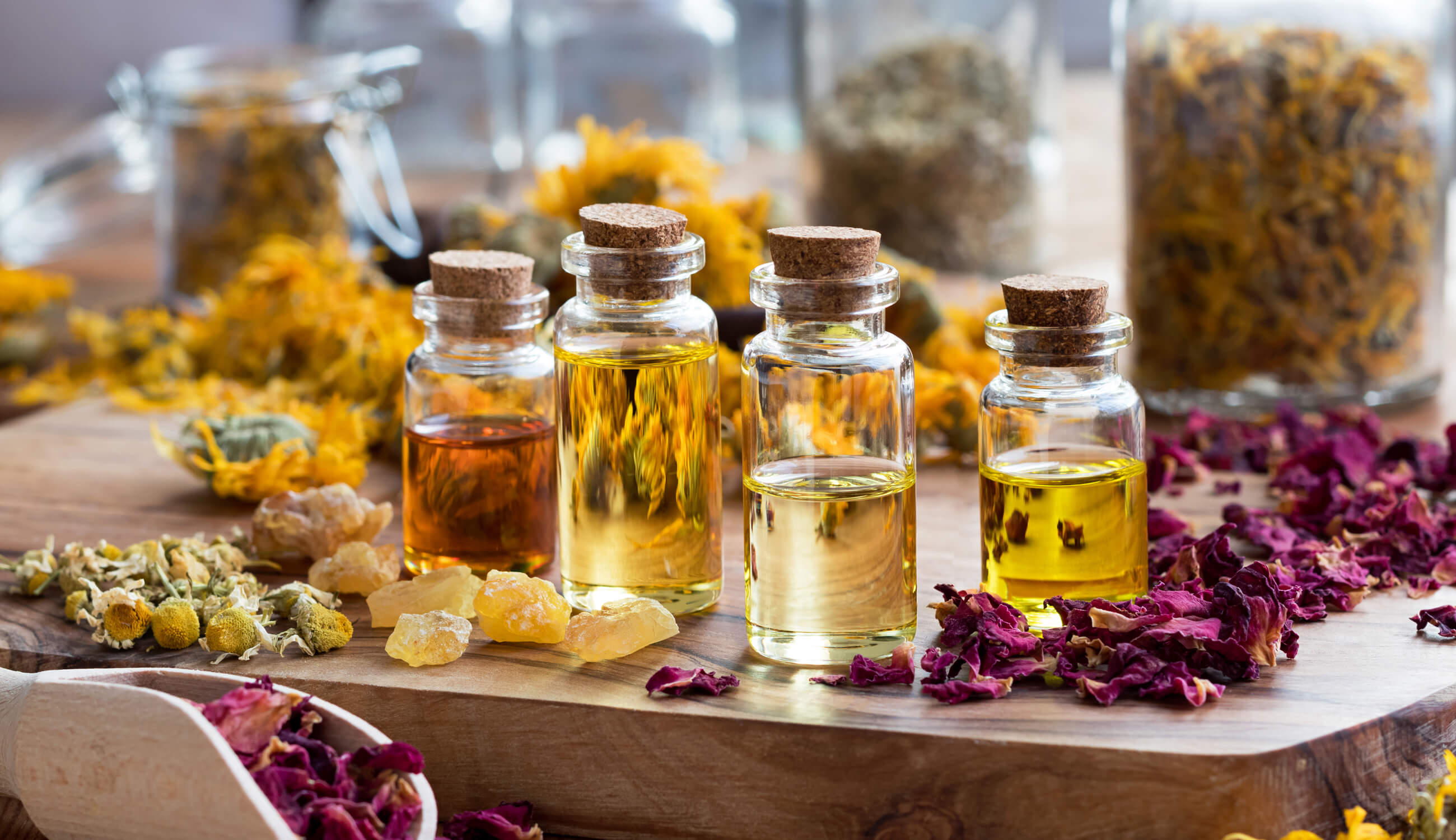 Image credits: 100percentpure.com
Purchasing high-quality oils ensure you get the best out of your reed diffuser. Besides, try to use natural oils that are alcohol-free, phthalate-free, and paraffin-free.
Frequently Asked Questions on Best Reed Diffuser
1. What is the best reed diffuser?
The Cocodor Signature Reed Diffuser is the best as it is fitted with friendly scent control capabilities. It also features fabric sticks that you can easily flip. The contents of this diffuser also do not contain any harmful contents, making it safe for the lungs and a healthier option.
2. What are reed diffusers for?
A reed diffuser is a home fragrance product that allows the aroma to diffuse into the air continuously into the room. This process makes the room smell fresh as the reed diffusers produce long-lasting fragrances for all spaces.
3. Are reed diffusers healthier?
Reed diffusers are healthier and safer than scented candles. This is because they do not use open flames (which may cause fires) to produce scents. Reed diffusers also operate without producing soot and other toxins.
4. What is a luxury reed diffuser?
A luxury reed diffuser uses natural ingredients, reed sticks, and essential oils to add long-lasting and luxurious scents to any space.
5. What is the best percentage for a reed diffuser?
Remember that very thick solutions don't work well when mixing your fragrance for reed diffusers. So, keep your portions at 75-50% diffuser oil to 25-50% fragrance oil. Some fragrances like vanilla are thick and should only be used in low percentages; that is, 25% fragrance and 75% additive.
6. Do you put all the reed diffuser sticks in a reed diffuser?
The number of sticks you put in a diffuser is completely up to you. If you like a stronger fragrance, add more sticks and also ensure that you flip them to suspend the saturated ends in the air for more scent production.
7. Which is better, a reed diffuser or a scented candle?
Both reed diffusers and candles have their benefits. However, your choice depends on how you want to use it. Scented candles are great for relaxation; however, if you want long-lasting fragrance in your home, you should probably go for reed diffusers.
8. Are reed diffusers better than air fresheners?
Reed diffusers are better than air fresheners because they provide a long-lasting fragrance. Although they take longer before emitting fragrance into a room, the smell will last longer. On the other hand, air fresheners are only suitable for short-lived room freshness as they spread quickly around a recently-sprayed room.
9. Where should you not put a reed diffuser?
General movement and motion in the room ensure the scent is well distributed within the house. So, placing a reed diffuser in a high-traffic area will make it the most effective. Also, ensure that you avoid placing it near air conditioners or doors leading outside, as this will cause the fragrance to be lost.
10. Is it okay to reuse reed diffuser sticks?
It can be very tempting to reuse diffuser sticks. However, it is not a good idea because they get saturated and clog over time. Hence the fragrance from the oil loses its effectiveness.
The best thing about reed diffusers is that they come with sticks that can last up to six months before needing replacement.