If you are in the manufacturing industry, then there is no doubt you have come across a job description and wondered, "what is a CNC machine operator?" To grasp the roles of a CNC operator, you need to understand what a CNC machine is and how it works. So let's get into the article.
What Are CNC Machines?
CNC machines are pre-programmed equipment that creates products and materials. Examples of these machines are lathes, milling machines, precision cutters, 3D printers, and other equipment found in factories that manufacture technological instruments. CNC machine-driven tools are advantageous as they make work easier with minimal effort and less manpower.
Who Is a CNC Operator?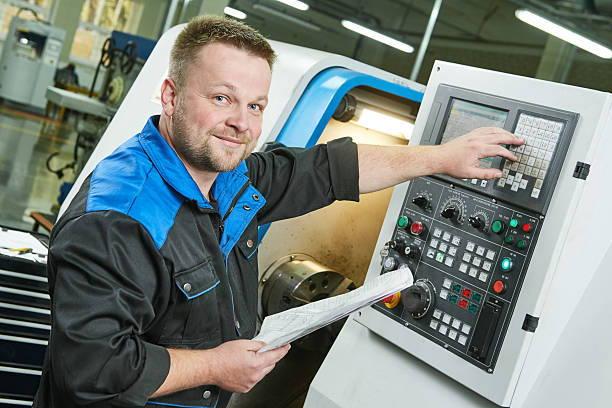 CNC operators are specialists that work directly with computer numerical control machines to produce products based on pre-programmed specifications. They set up, operate and maintain a variety of CNC machines. Their main role is tracking the manufacturing of a product throughout its creation phase using the CNC machining process.
The CNC machine operator job description may vary depending on each employer and the job title. For example, some titles may include CNC machinists, CNC setup operators, CNC maintenance technicians, CNC machine programmers, and more.
What Are the Roles of CNC Machine Operators?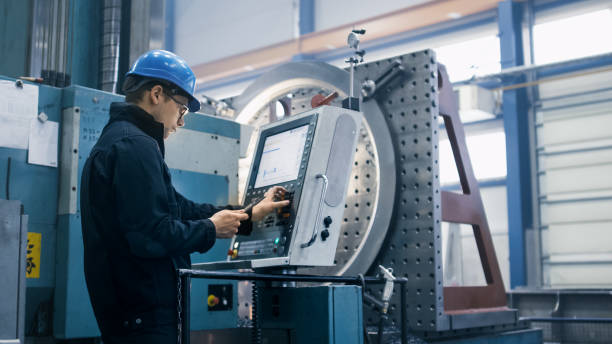 CNC operators produce machine parts via programming, setting up, and operating CNC machines. Their duties include:
Maintaining equipment.
Keeping detailed parts of records.
Setting up equipment using the proper calibration measures.
Participating in regular safety and training classes.
Following all company policies and safety protocols.
Following the guidelines for operating machinery.
Performing inspections around the work area.
Inspecting CNC machine operations at the beginning and end of each shift.
Using specialized instruments to ensure they deliver quality outcomes.
Using proper handling techniques to load raw materials and unload castings.
Performing regular cleaning and light maintenance on the CNC machines.
Communicating logistics issues that arise during the operating process.
Translating blueprints and drawings into dimensions for production.
Studying blueprints, materials, and production plans before the machining process.
Recording the CNC machine's actions throughout the machining process.
Keeping logs of production and quality.
You may need proper training if you are new to this field since the roles can be overwhelming. Since the duties of a CNC machinist are technical, you will have to be:
Attention to detail when handling the CNC machine
Have mathematical skills
Have knowledge in the field of computer numerical control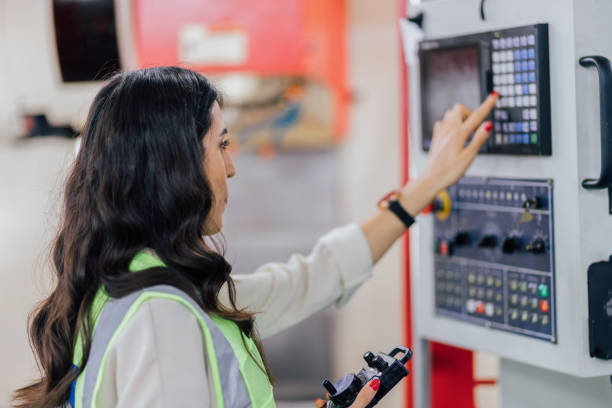 If you are looking forward to applying for the role of a CNC operator, know that most employers today seek candidates with experience and education under the following courses:
Technical writing and comprehension
Manufacturing materials and process
Understanding blueprints and technical drawings
Job planning and bench layout
Hands-on operation of high-tech lathes, milling, and turning machines
Manufacturing machines
Mastercam, CAD, and CAM software experience.
Geometrical dimensioning and tolerancing (GD &T)
Cutting tool selection and assembly
Skills of a CNC Operator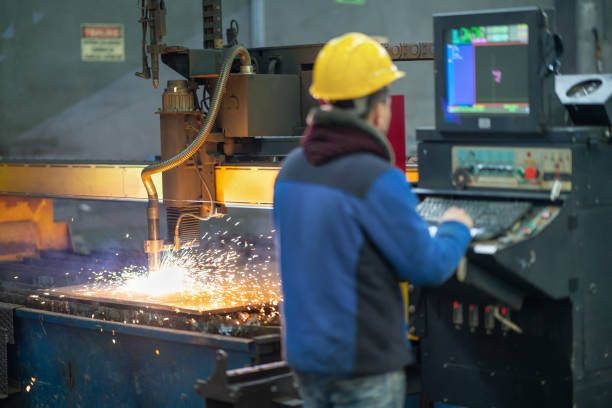 To succeed in the computer numerical control field, you need to have the following:
1. Analytical Skills
You will need analytic skills to operate CNC machines. Ensure you can read and understand part drawings such as blueprints, models, and other new and emerging technologies.
2. Problem-Solving Skills
The CNC operator job requires problem-solving skills as you may face problems in interpreting drawings, quality issues, and handling CNC machinery that requires critical thinking skills and patience to rectify.
3. Engineering Skills
Having mechanical engineering skills is advantageous for developers who need a deep understanding of CNC machine operation. In addition, manufacturing companies look for job seekers who can clean, calibrate and maintain machine tools.
4. Math and Software skills
A CNC programmer knows computer programming and must stay updated on the latest software and machine tools. In addition, they use mathematical skills to set parameters, measure dimensions and check quality control.
5. Adaptability
A CNC machine operator should be adaptable to frequent changes in the work environment. They should prioritize competing demands and know how to deal with unexpected production delays.
CNC Operator Work Environment
A CNC operator can work in a manufacturing facility or any machine shop that is noisy, hot, or has metal parts. He/She needs to be able to:
Stand for long periods
Work with machine tool equipment
Adhere to equipment safety rules and guidelines
Work with precision measuring instruments
These skills and qualities are also transferrable to other industries, such as:
Quality control
Electrical and mechanical engineering
Construction
Automotive design
How to Qualify for the CNC Operator Entry Level Position
1. Complete Your High School Diploma
Most employers set the minimum requirement as a high school diploma or equivalent. However, you can also consider earning an associate degree in tool technology to increase your chances.
2. Gain Work Experience
While in your educational programs, consider working as an apprentice to understand your job description. Additionally, you can practice with woodworking projects that work with CNC machines to gain more experience.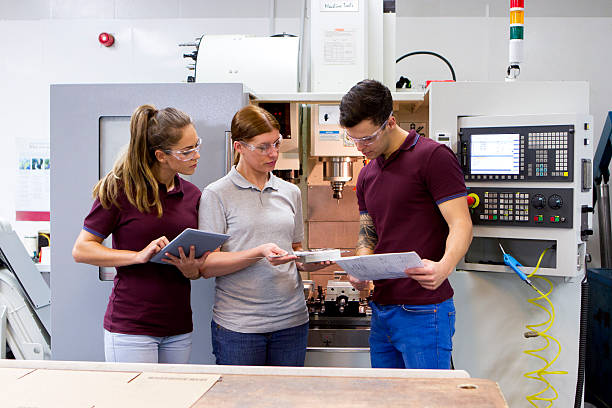 3. Earn Technical Certifications
Most CNC operators hone their skills via certification courses. Look for certification qualifications such as from the Fabricators & Manufacturers Association to sharpen your skills.
4. Prepare Your Resume
List your qualifications, starting with the highest level of education you have completed, followed by your certifications and relevant job experiences that can help you get CNC operator job opportunities.
5. Apply for Open Positions
After meeting the above requirements, you can check for local job listings and apply for those matching your education, experience, and specialty.