Projectors offer an incomparable screen size and HD option for watching music videos and movies. With the customizable screen and portability features of modern projectors, you can get the same experience for everyday TV watching. If you are planning to upgrade to a home theater experience, you must understand how to use a projector as a TV. 
Projectors can be used for everyday viewing to give a better overall experience at a lower price than most large TVs. However, TVs have a longer life than projectors because the projector lamp dies after some hours of viewing.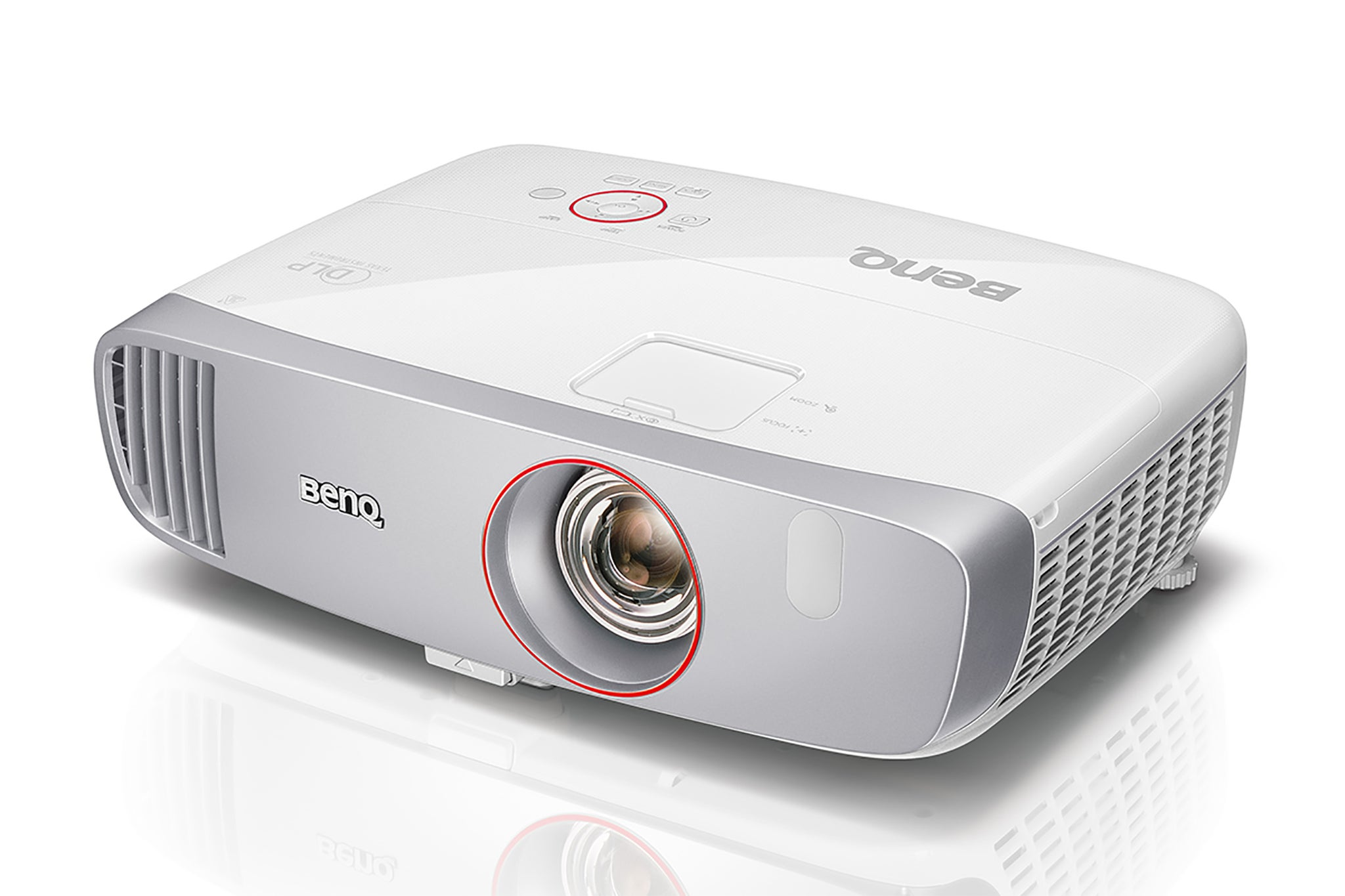 Image Credits: Nytimes.com
Connecting a good projector and projector screen to your traditional TV is easy, and it's something you can do. Your television and projector have the same output and input connections. You will therefore have no problem connecting devices like a streaming box, satellite box, game console, or blu ray player. 
However, you may need to include other adapters or additional software when using some projectors.
So if you need to get a new projector and use it as a TV, this article will guide you through the process. 
Requirements To Use A Projector As a TV
A projector cannot show your favorite TV channels without additional hardware. Although some modern projectors have built-in apps to support TV streaming services, the majority of them need an extra device to support TV streaming. 
1. Streaming Device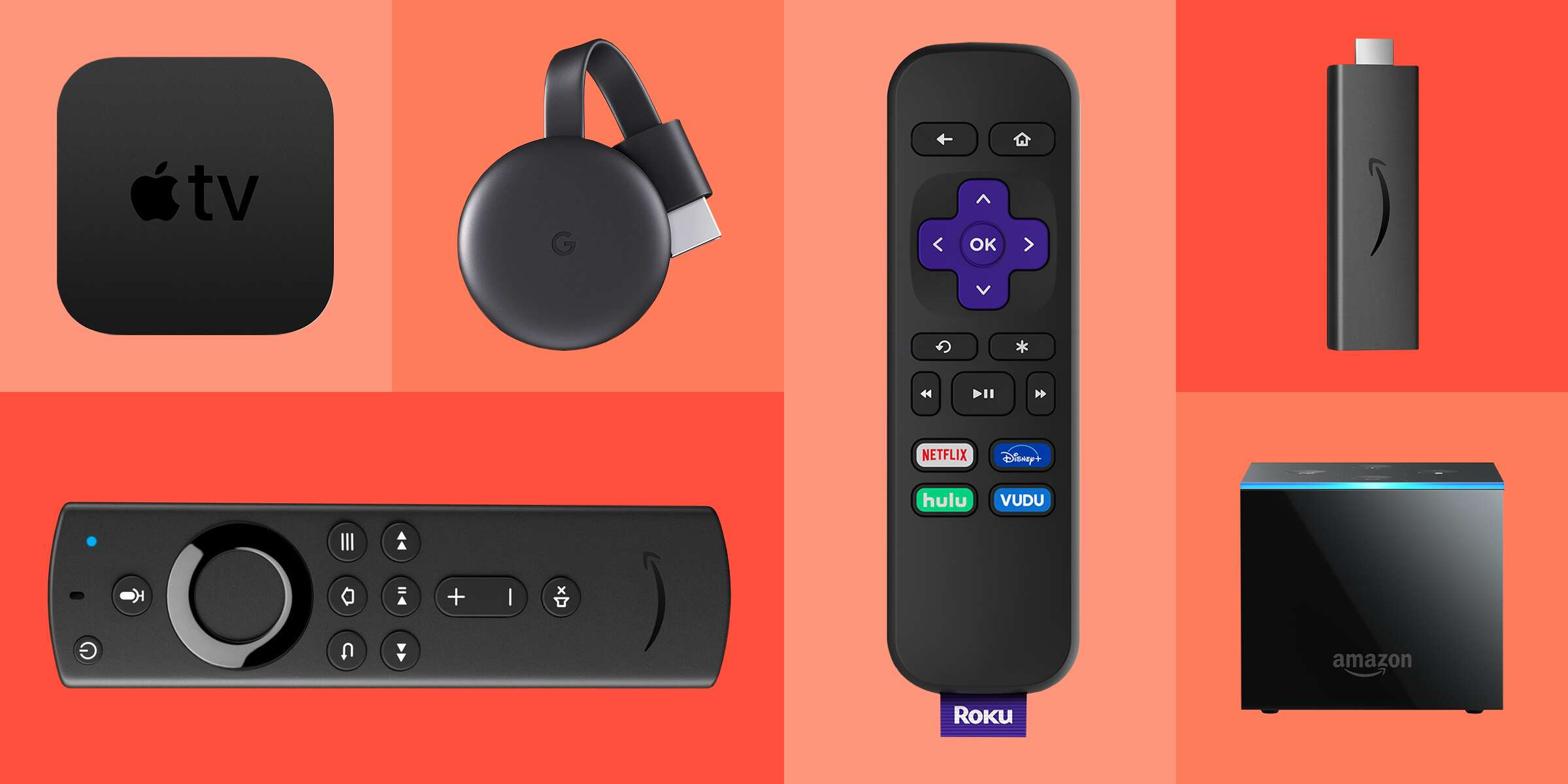 Image Credits: Today.com
If you do not have cable TV subscription, you can use streaming devices like Chromecast and Amazon Fire TV Stick to watch TV. These devices require you to have an active internet connection. Connect these devices to the HDMI port of the projector, then connect them to Wi-Fi and start streaming. 
2. In-built Apps
Some projector manufacturers produce projectors with Android TV. You can get apps from Google Play Store to help you quickly use the TV streaming feature.
If your projector is equipped with such apps, you will not need anything extra like a cable box or streaming device. 
3. Set-top Box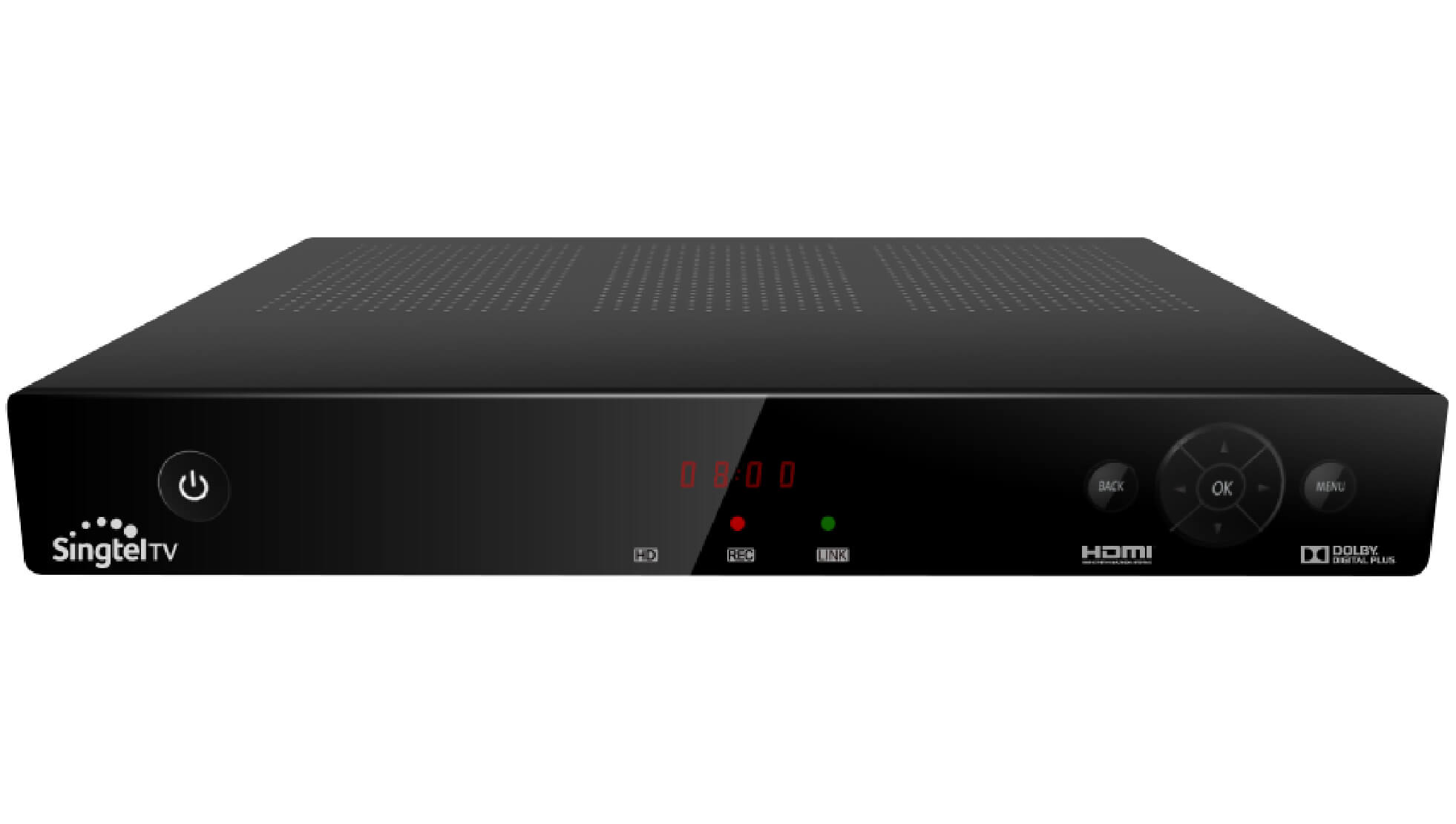 Image Credits: Singtel.com
The TV service provider provides a Set-top box to help you connect your TV and cable. It is fitted with an HDMI port to connect to the TV. To get your projector to work as a TV, pug out the HDMI cable from the TV and connect it to the projector's HDMI IN port. 
How To Use A Projector As A TV
Using a projector as a TV will depend on the connection that you are using. Before you set up your projector, you need to place it properly on your table or mount it on your ceiling. 
The projectors usually have a "video in" jack, and the television have a "video out" jack. These two jacks are typically connected using the appropriate cable, which could be HDMI cable, component cable, composite cable, or RCA cable.
The type of cable that you use will depend on the kind of connection you want. 
 There are several methods that you can use to get your projector to work as a TV:
1. Use Cable Box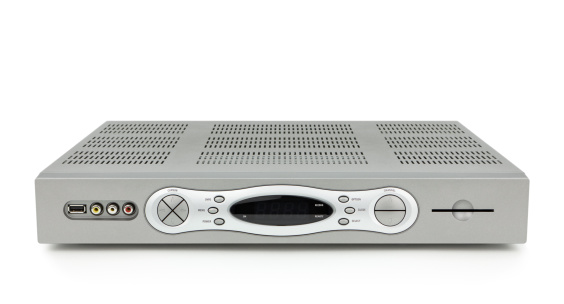 Image Credits: Istockphoto.com
When using a projector with a set-top box that you get from your cable service provider, follow these steps:
Power off both your TV and Projector
Connect the HDMI OUT cable from the set-top box to the HDMI IN port of the projector. If your HDMI cable is short, use an HDMI extension cable to extend it from your set-top box to the projector. 
Connect the projector to the speakers or your sound system.
Use your remote control and the projector buttons to set the correct input mode. 
Use your remote as usual to enjoy the new experience.
2. Use Streaming Device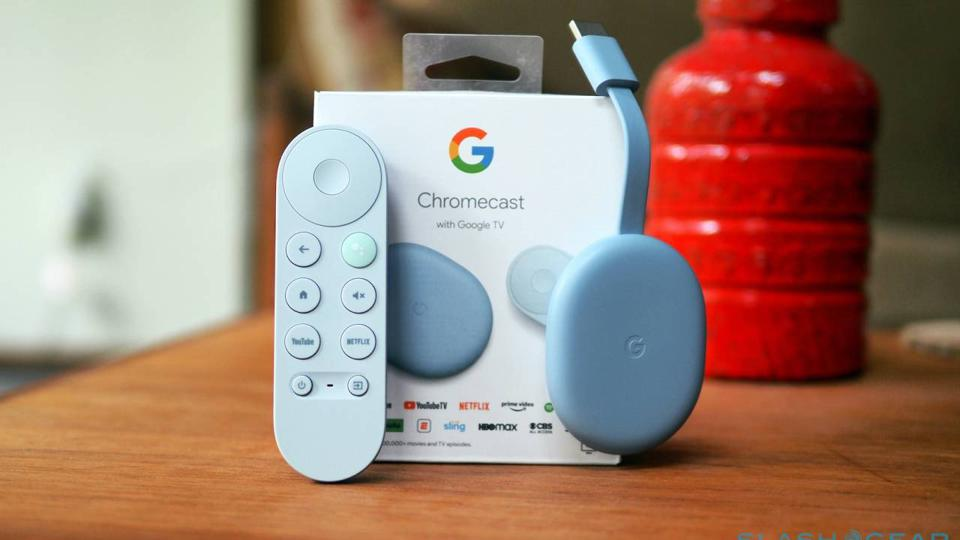 Image Credits: Forbes.com
You can use streaming devices like Amazon Fire TV Stick, Roku Streaming Stick, or Chromecast to connect your TV to the projector. You will not need to connect the projector wirelessly.
Connect your streaming device to the projector's HDMI input port.
Plug the device into the power source
On the settings, select the streaming device as the input mode. 
Depending on the model of the device you are using, download the TV streaming application. To learn how to download and use apps, check out their websites. They offer detailed guidance.
Pros Of Using A Projector As A TV
Using a projector as a TV has the following advantages:
1. Eye Comfort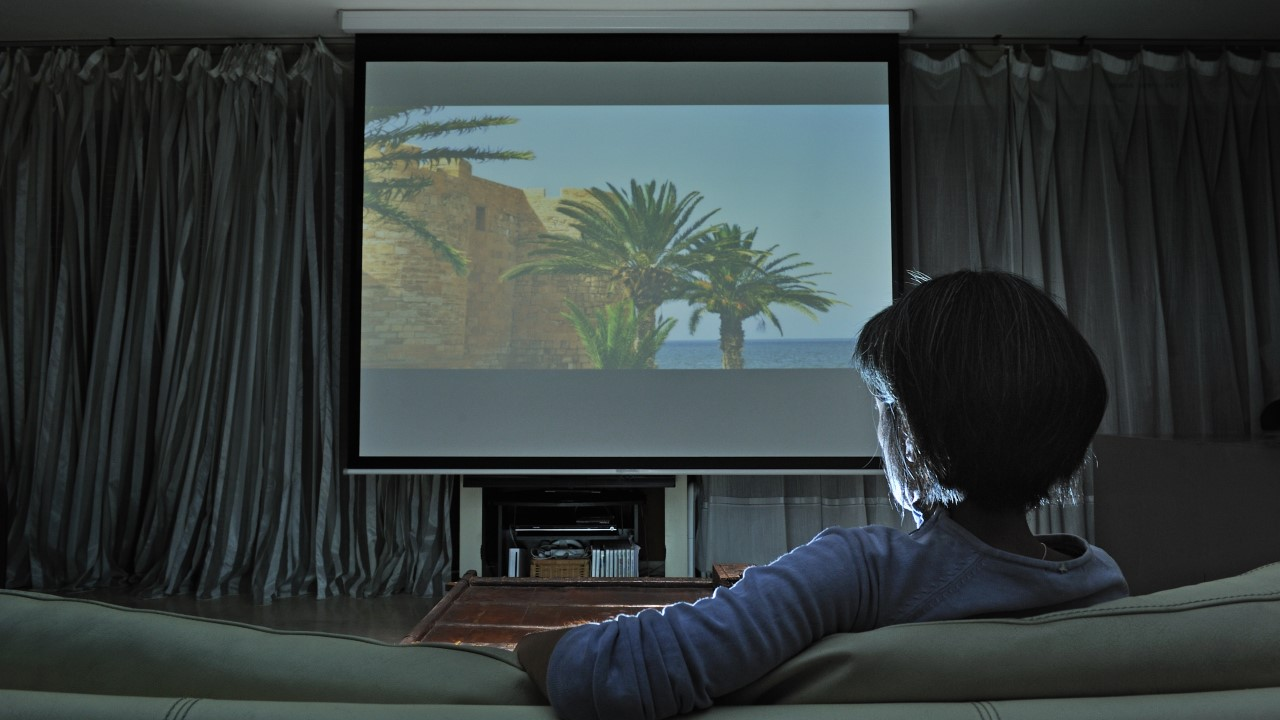 Image Credits: Gamesradar.com
Projectors have larger screen sizes which translate to larger images. Larger images are easier to read and see and comfortable for the eyes. Your eyes also feel more comfortable when looking at projected images than emitted images from TV. 
The distance between the viewer and the screen impact eye comfort significantly. Focusing on images that are too small for your eyes to look comfortable can lead to eyestrain. The projectors' larger images lessen eyestrain. 
2. Customizable Screen Size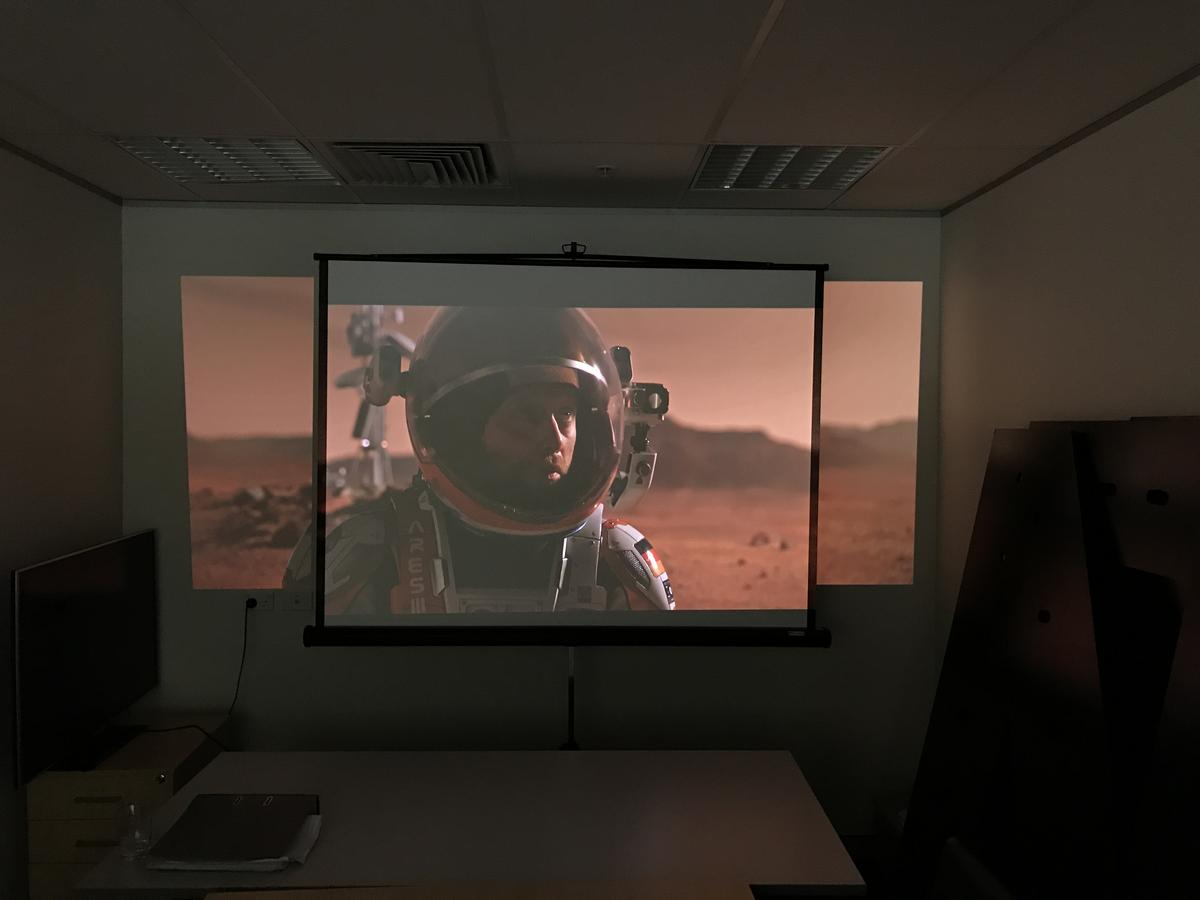 Image Credits: Goodgearguide.com.au
Projectors can operate on any surface, unlike TVs that use one set of screen. Many projector owners opt to project on white walls or cloth sheets for quality, but that is not necessary. When using a projector, you can configure your screen to any size your desire. Projected screens are not permanent, so you can change them as much as you want.
With television, if you need to upgrade to a bigger screen, the only option is to buy a new one. However, projectors are not limited by the external surface, so the screen is infinitely customizable. 
3. Large images
Projectors are not limited by an outer surface, unlike televisions, whose image sizes depend on their technology. A projector has a massive screen compared to a TV screen and will give larger images. Their projections' size depends on how far they are from the screen.
4. Portability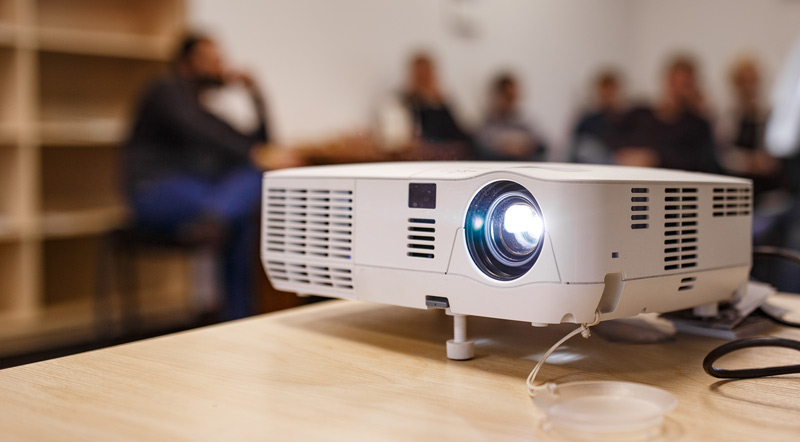 Image Credits: Meetingtomorrow.com
Home theatre projectors are small and lightweight. They weigh between 2 and 20 lbs, so the average projector owner can move them around without any problem. You can easily carry it out for a movie night with friends. 
Cons Of Using A Projector As A TV
The disadvantages of using a projector as a TV include the following:
1. It Needs a Dark Environment
The most significant disadvantage of using projectors as TVs is that you will need a dark environment. The darker the room, the better the quality of images and videos. Even the slightest light in your entertainment room can lead to a poor-quality image. Use curtains in your windows and doors and lock the doors. 
2. Short Lifespans Of Projector Lamps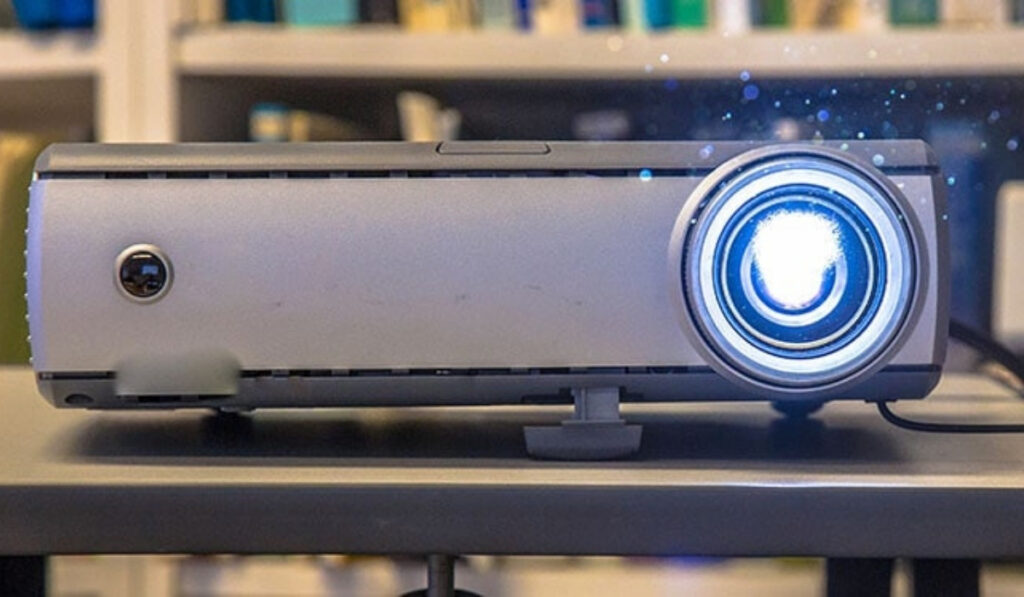 Image Credits: thehometheaterdiy.com
Projectors use lamps to display images on the screen. The lamps of most projectors have a lifespan of between 1500 and 2000 hours. They will need replacing once they start showing flickering images or producing dim light. 
3. External Speakers
When using a projector as a TV, you will need to get extra speakers. Some projectors have built-in speakers though they do not produce a good and loud sound. You will need to invest in a sound system separately, which will come at an extra cost.
4. Installation Cost
Installing a projector will come with an extra cost and effort, especially the ceiling-mounted projectors. You will need to install a projector mounter and put electric wiring and cables up the ceiling.
How To Get The Best Projector Experience
There are countless choices of projectors in the market, and you need the correct information to get clear. You need to know exactly what to look for to make the right choice for your need. Keep in mind the following things to get the best out of your projector:
1. Light Source
The correct lighting helps the projector display a bright image. Low lighting makes the image soft and blurry, even in a dark room. Check the lumens lighting that lets you know how much lighting a projector can put out. Ensure they have 1,000 ANSI lumens and above for a great experience with live TV.
2. Display Resolution
Resolution is the number of pixels in the projected image. The more pixels, the higher the picture quality. 720p HDTV viewing requires a pixel count of 1280×720 pixels, while a 1080i HDTV requires a 1920×1080 pixel count. 
3. Contrast Ratio
Contrast is the ratio between the black and white portions of an image. A high contrast ratio gives whiter whites and darker darks. Look for a contrast level of at least 1500:1 and higher.  
4. Inputs
Ensure that your projector has all the input connections you need to connect to your TV. These may include HDMI, VGA, and DVI. 
5. Placement
Place your projector at the right distance from the walls. Too far or too close to the walls will produce blurry images. Check the maximum screen size that the projector supports and place it accordingly. Consider the placement angle as well to get vivid pictures and videos. 
6. Ventilation
Projectors produce both light and heat. They will shut down to protect themselves from damage if they detect any overheating. Ensure that your living room or the room that they're in is adequately ventilated. If need be, use fans or air conditioners to ensure excellent airflow. 
7. Use the right settings
Projectors have many picture modes like sports, dynamic and vivid. It would be best if you chose the proper mode depending on your watching environment. Adjust the focus wheel on your projector to achieve the best view. 
Conclusion
Using a projector for regular TV is a compelling option that will take your viewing experience to a higher level. So if you desire to watch normal TV with a big screen TV experience, a projector is a high-quality and pocket-friendly option. 
Featured Image Credits: https: Phoenixaudiovideo.com