A deck is the most long-lasting part of a home, which is why it is sometimes neglected or forgotten during a home renovation. There are many reasons and ways to remodel your deck and make it beautiful again. This article discusses deck remodels tips, ideas, and makeover cost. Some ideas will require a DIY, but some may require professional assistance. So hop onto this article as we explore these deck remodels ideas and tell you how you can implement them.
What is The Best Time To Remodel Your Deck?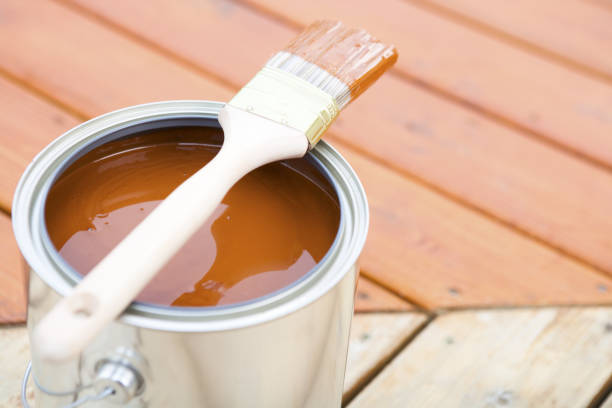 It is not advisable to remodel your deck during inclement weather since the climate complicates any building project. However, you can tarp the deck during rainy or snowy seasons since the conditions improve the construction work, and it is easier for crews to work without a cover.
If you renovate on frozen ground, you may slow the digging process. The best time to renovate your deck is during late spring and mid-fall since you get the efficient time to build and renovate. However, most deck remodellers can work all year round and do not mind the time constraints. The idea of working through all seasons is to dig holes for the footers in advance before the ground freezes.
Process of Remodeling Your Deck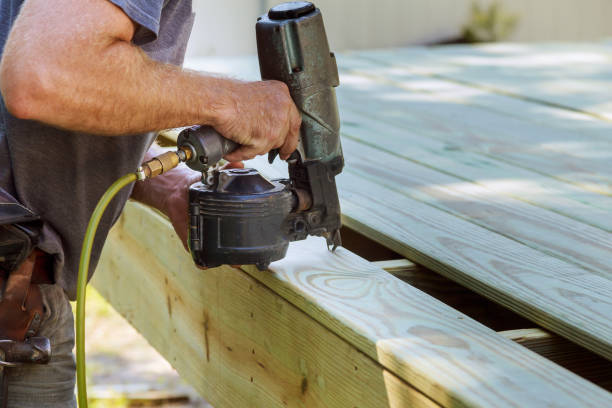 The process of deck repair and remodeling may include the following steps :
You will meet with a deck builder and discuss your vision for remodeling your deck.
The builder may advise you on the deck designs and styles to implement.
After agreeing on a specific design, the renovating team will draw detailed blueprints and price out materials to give you a cost estimate of the remodeling project.
The remodeling team will then submit deck remodel plans to the building department.
City technicians may visit you to mark the site so that the digging process does not damage the underground services.
If it is a full deck remodel, they will prepare the site by staking out strings around the outline of the deck and removing any sod.
After establishing the position of the piers and footers, they may start the deck renovation process by digging new holes, setting the piers and footers, installing the ledger board on the house, and installing the posts, followed by the beams and joists.
After establishing the general structure, they can start attaching and trimming the decking boards.
At this point, they can include additional features such as stairs and railings.
Lastly, they can stain the deck to keep it weather resistant.
Deck Remodel Tips and Recommendations
If you have had a deck for a couple of years, it may be worn out and may need renovation. However, before renovating it, you must consider tips and recommendations to have an easy time during the process.
1. Inspect Your Deck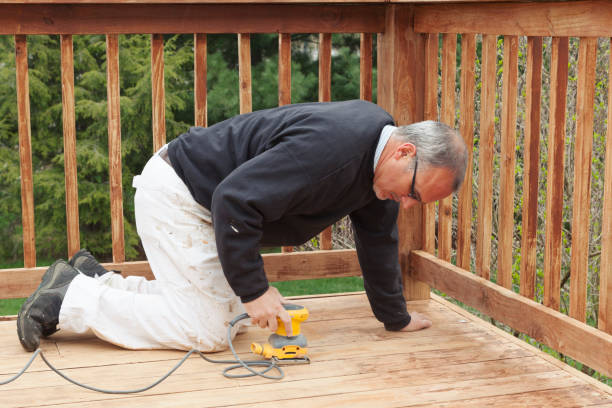 If you are sure that your deck was built using quality, long-lasting materials, it should last for years. However, inspecting the whole deck is advisable to ensure everything is safe and in good shape. It would help if you looked for rotten deck boards, wobbly posts, weak post connections, or missing flasher lodging.
2. Install A Roof Under The Deck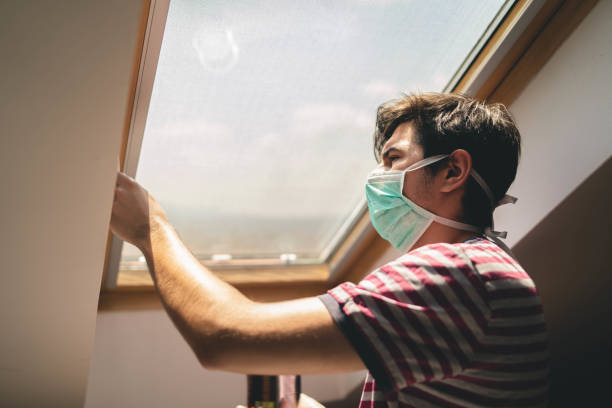 If your deck has some extra space underneath it, you can convert it into a dry, spacious second outdoor deck by building an under-deck roof. It will help you catch water dripping through the deck boards and redirect it outside the patio. You can also add gutters to prevent draining water from splashing onto the patio.
3. Shade Your Deck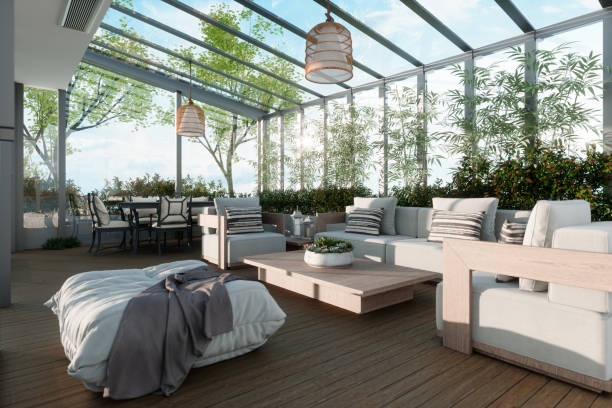 You can put shade on your deck to enjoy an outdoor view. Shade is essential in preventing rain from destroying the deck or the scorching sun. You can use a simple covered pergola to keep you and your guests comfortable in any weather.
4. Refinish Your Deck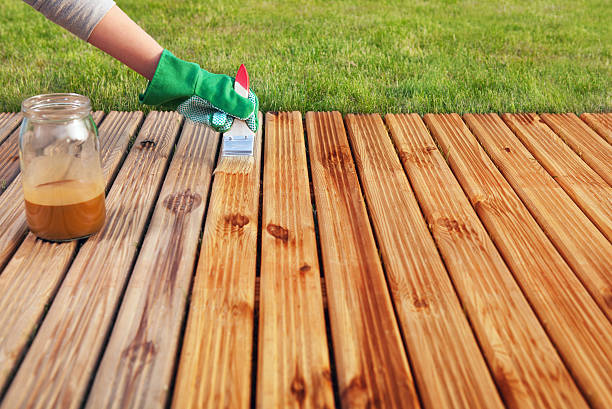 If you want to upgrade the overall look of your backyard, you will have to refinish your deck. It would help if you thoroughly prepared it by giving the deck surface a pressure wash to remove any flaking deck stain.
You can let the whole deck dry for a few days before you go in with a new coat. Then, you can select either a clear, solid, or penetrating stain. If you choose a penetrating stain, you must paint it frequently to stay new. However, the stain will not strip off as the solid stains do.
5. Have a Movable Deck Umbrella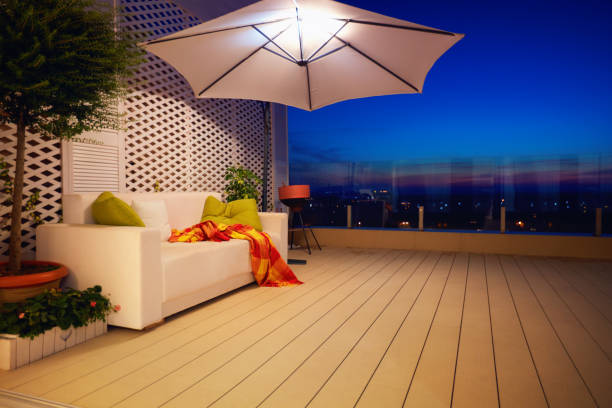 Pre-installed deck umbrellas can be on the wrong spot and thus not shade you from the sun. Instead, you can mount several ends of galvanized plumbing pipe straps on the deck post or railing in the key place to put it in the right spot. You can use straps with a wider diameter than the umbrella pole, then slip the umbrella pole through the straps until the bottom of the pole rests on the deck.
6. Include a Tiered Plant Stand
Image Credits: bhg.com
If you are a plant person, this is the time to show off your gardening skills on your deck using a simple multi-level plant stand. It is simple to build, and you can DIY it from scratch since it is seven 8-ft-long 1by2s.
7. Hide Ugly Deck Board Ends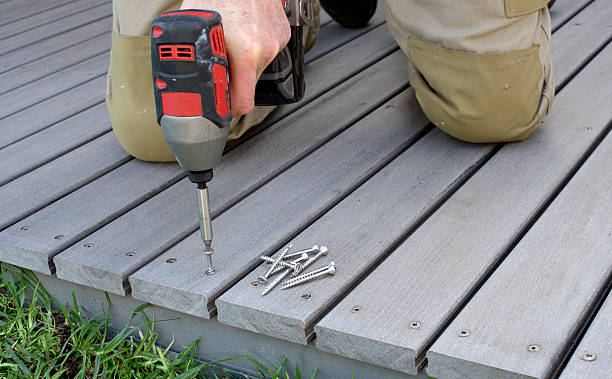 After renovating your deck board, the ends often tend to be ugly, and you should not leave them exposed. The easiest and quick solution is to raise the fascia board, so the top is flush with the top part of the decking. It would be best if you also considered that most fascia boards are 11-1/4 in width, which means they are wide enough to cover the deck boards and a 2 by 12 joist.
You can also hide the end of your deck by installing a border perimeter on the edges of the deck. This method dresses up your deck, especially if you choose a theme color for the deck boards. The only downside to this idea is that perimeters require extra framing underneath.
7. Use Engineered Lumber Outside
Most contractors suggest using engineered lumber since it is stronger and straighter than regular lumber. Recently there have been versions that can be used outdoors, but it is not cost-effective to frame an entire deck. However, you can install an engineered lumber drop beam to reduce the number of posts and footings you need to support a deck.
Deck Remodel Ideas
Follow the ideas below to get your dream deck.
1. Upgrade to a Composite Deck
Before:
Image Credits: bhg.com
If your overall wood deck structure is still solid and sound, you can replace the worn or rotted wood decking with composite decking. This outdoor deck does not rot like regular wood and resists elements such as fading, staining, and mold. It is also easy to maintain as you dont require sanding or refinishing after its installation. You will only need to clean your deck once in a while using soap and water.
You can also combine different colors of composite decks to create a visually attractive pattern. Finally, hidden fasteners can give your composite decking a smooth, clean finish. The fasteners are easy to install as you slide each end of the connector into the side grooves of the decking and screw it down to the joist.
However, you will have to pay extra money to have composite decking since they cost a little more than wood, but you will get value for your money since they last longer than wood. The decking also requires less maintenance, meaning you will spend your time enjoying it than cleaning and maintaining it.
After:
Image Credits: bhg.com
2. Replace or Add a Railing
The railing is important in boosting the visibility and character of your deck. You can use ready-to-install panels or modular railing components if you are a DIY person and do not want to hire professionals to help you with the installation. In addition, there are many railing designs and a range of materials you can use, including wood, metal, plastic, and composite. Finally, you can mix colors and designs creatively to achieve a custom look.
Before: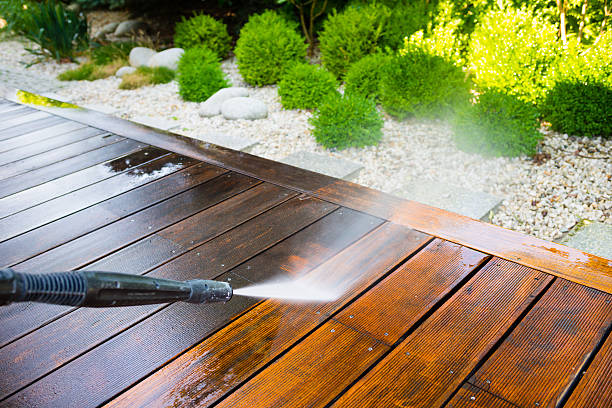 A railing is an important safety feature on your deck. However, if you opt for traditional wood railing, they can deteriorate over time due to moisture damage and weathering agents, thus becoming unstable. Adding or replacing a railing on your deck ensures your family's safety and adds a refined touch to your outdoor space.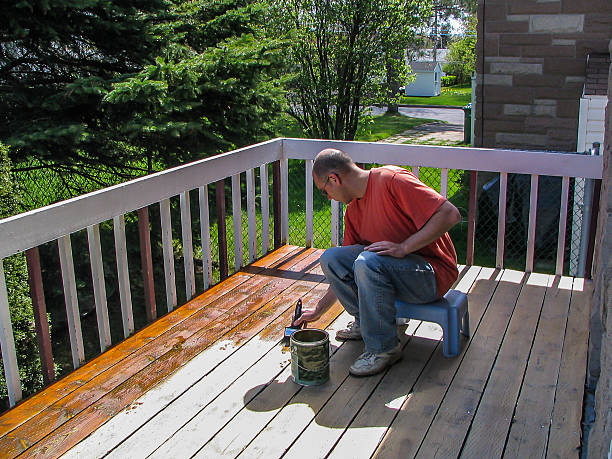 If your design requires installing new posts, you must learn how to install them or hire a professional to ensure the job is well done. Also, ensure your posts are not wobbly. However, if your posts are in good condition, you can proceed to the makeover by either adding color-matched sleeves, caps, or a skirt trim over them. You can then connect the railing panels or modular railing components.
3. Extend Your Deck
Before:
Image Credits: bhg.com
You can expand your deck if you want to accommodate a growing family. However, the project may become difficult depending on the shape of your deck, if you plan on a large expansion or if you want to expand your deck over concrete.
After:
Image Credits: bhg.com
However, adding a platform is the easiest way to expand your deck. A platform has the following benefits:
You do not need to separate it by more than one or two stairs;
It is also simple.
It creates a trend-forward dimension in your outdoor space.
4. Add Stairs
Before:
Image Credits: bhg.com
After:
Image Credits: bhg.com
You can add a flight of stairs if you have a balcony-style deck. These stairs are great for creating a seamless transition to your backyard. They can also be a stylish addition to your deck if you embrace an angled, spiral or curved option. However, before you build or renovate your stairs, you should put the following into consideration:
Residential building code requirements by your state.
Check on the building codes before you start renovating your residential home.
The product application requirements and installation guides for different deck lines in your region.
Your deck shape and height will influence the location of your stairs, how many steps to include, and whether or not you will need railings on the stairs.
5. Complex Deck Renovation Ideas
The complex renovation ideas upgrade your outdoor deck's overall look and feel. You can design your outdoor area with the help of a contractor and maximize your space. You can increase your outdoor tone by installing new deck boards or changing the shape of your deck and stairs to get a seamless flow to your backyard.
Add Deck Lighting
Before: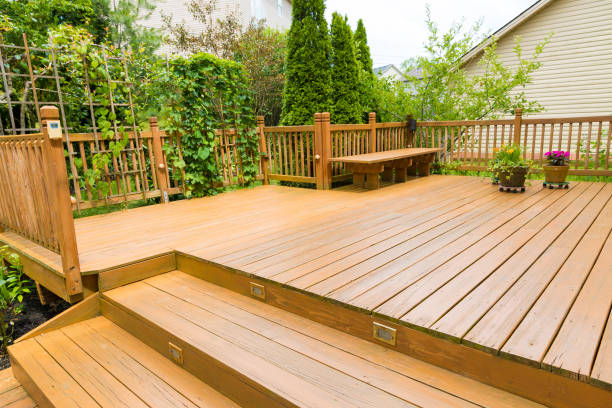 Deck lighting ideas are great for increasing the ambiance of your deck while improving the deck's safety by increasing the visibility of your deck's stairs and perimeter. In some cases, you may need to install deck lights while building your deck, while you can add deck lights on your existing deck.
After: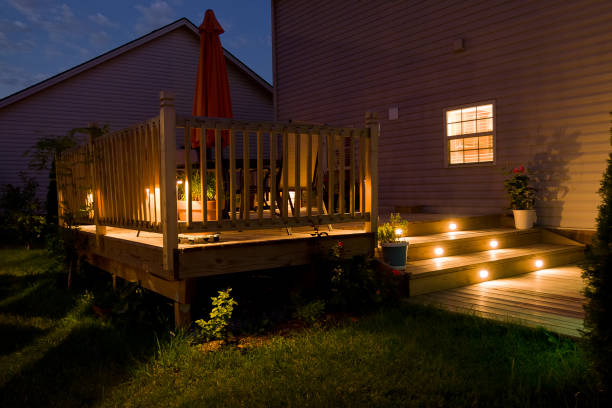 6. Screen in Your Deck
Before:
Image Credits: bhg.com
If your deck has a roof, you can screen it by stapling screen fabric between the existing posts. You can also add a doorway if need be. However, in most cases, decks do not have roofs since few can support the weight of a roof and walls that a porch needs. That is why screened-in decks require a complete makeover built from the ground up.
After:
Image Credits: bhg.com
If you are unsure of installing it, you can contact a contractor or an architect on how to go about the installation process. However, if you want to shade yourself from direct sunlight, you can explore other options, such as pergolas and sun shades.
Average Costs For a Deck Makeover
It will cost a homeowner an average of $1oo to $500 to renovate a simple deck. However, if a deck has serious issues and requires extensive repair, a homeowner might pay $1500, including replacing features such as railings or boards. The most expensive types of deck renovations cost around $2500. On average, the most extensive deck renovations range between $1500 and $2500.
If you are a homeowner, you can analyze the extent and damage of your deck and determine if you can repair it yourself or if it may need professional attention. If your deck requires a repair or renovation, do not push the task away, as the deck may degrade the home's value if you want to sell it. In addition, decks are great for creating landscape architecture, so ensure it is in good shape.
Cost of Repairing and Replacing Deck Boards
If your existing deck has one or more broken boards, you will have to replace them in size and shape, which may affect your overall costs. You may also need to replace the damaged boards, and if the type of boards you previously used are hard to find or expensive, it may affect your budget. Here are a few quotations on the most used deck boards.
1. Cedar Boards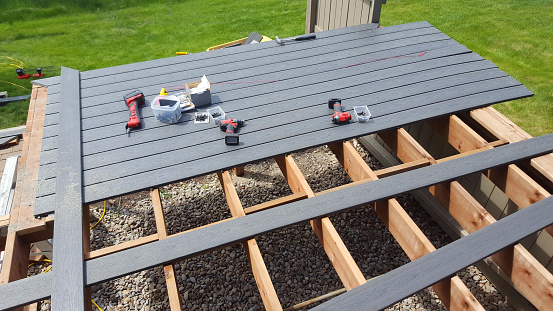 Cedar boards can cost you from $3 to $7 per square foot. A cedar wood deck is the best to use since it lasts 15 to 20 years. However, cedar wood deteriorates faster when placed on the ground floor or in shaded areas that take longer to dry out.
Cedar deck boards are the best for people who experience extreme climates since the wood produces its oils for years after being processed into lumber. The oil keeps it in good shape and maintains its appealing cedar smell. You can also use the best stain for cedar decks to make your deck last longer.
2. Treated Lumbar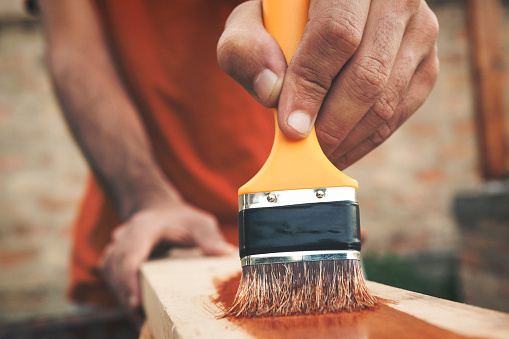 The cost of renovating an existing deck using treated lumbar ranges between $8 to $20 per square foot but a total estimated cost can be between $ 2560 to $6400 for a 16 by 20-foot deck. However, treated lumbar is not created equal.
Cheap-treated lumbar retain moisture, causing it to shrink and twist when it dries. You can opt for more expensive kiln-dried options that are long-lasting and require less maintenance. Properly maintaining the treated lumbar outdoor deck boards can last for 20 to 30 years.
3. Mahogany Boards
Most people prefer mahogany deck boards since they are beautiful and durable. Mahogany deck boards can last from 40 to 50 years or more, depending on the climatic conditions they are exposed to. However, replacing a mahogany deck board can cost you between $8 and $11 per square foot.
4. Composite Material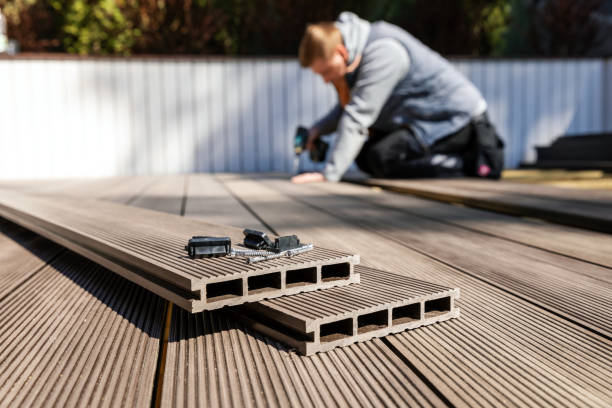 Composite wood consists of many materials. Some composite wood boards may contain wood mixed with plastic, while others are made of entirely plastic or plastic wrapped around wood. Installing composite deck boards cost around $12 to $22 per square foot and can last from 15 to 30 years via proper maintenance. You will have to do regular cleaning, staining, and repairing any damage on the deck.
5. Ipe Hardwood
Ipe hardwood has the longest lifespan compared to other decking materials. It can last from 30 to 50 years. However, it is more expensive and costs from $10 to $20 per square foot.
6. Redwood Boards
The cost of replacing a redwood deck surface is from $5 to $30 per square foot. Most people use redwood deck boards as they have distinctive broad grain patterns that are visually attractive, ensuring every deck board is unique. In addition, redwood is easy to maintain and can last 15 to 30 years with proper maintenance.
Factors That Influence Deck Remodelling Costs
1. Size
Since most materials are priced by the square or linear foot, the size of the repair will affect the cost. The most common materials measured via square foot include lumber and lumber treatments, and the processes may include staining and painting.
2. Materials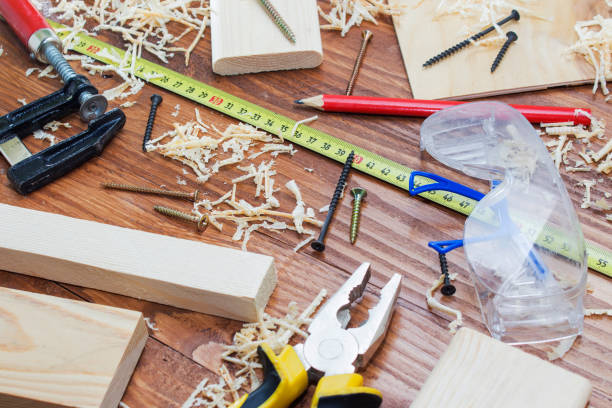 The price of most decking materials depends on the type of materials and the deck design you want to achieve. For instance, a cedar deck may cost you around $3 to $7 per square foot, while an ipe wood deck may cost you $10 to $20 per square foot.
3. Labor
Most renovation contractors price their labor depending on your location. You can expect to part with $100 to $500 for deck repair labor. You should also budget for miscellaneous costs in case other issues arise during the repair process that you may want to fix. It is a good idea to budget a little extra for unforeseen repairs.
4. Type of Damage
It is important to be aware of the types of damage you may experience on outdoor decks before they lead to more costly repairs, The type of damages you can experience may include:
1. Instability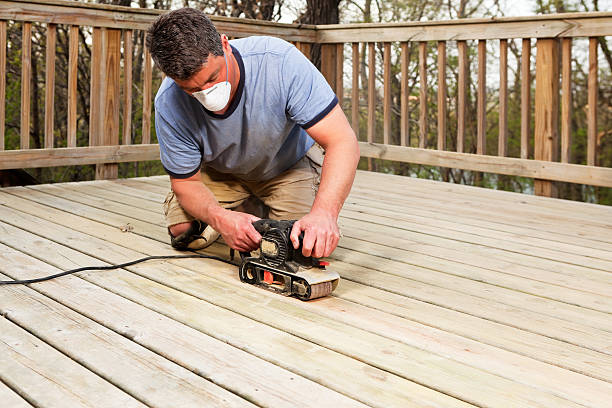 If your deck boards are unstable, you may need to replace one or more. Depending on your chosen materials and labor costs, replacing deck boards may cost you between $500 and $4000. Some companies can charge a minimum of $1000 for carpentry repairs, while others may quote more.
2. Rotten Wood
If your outdoor deck has rotten wood that may need replacing, you can pay from $500 to $1000 depending on the type of wood you intend to use and the labor rates of the company you want to remodel.
3. Cupping or Curling
A wooden outdoor deck can cup or curl in the direction of the rings. The cups can hold water and lead to early deterioration. Fixing cupping or curling may cost you from $500 to $1000, depending on the extent of the damage.
Luckily you can get professional contractors to install cupping facing downward to minimize water damage. In addition, high-end deck installers can add stress reduction cuts to help lay flat the deck surface to prevent this issue from reoccurring.
4. Railing Repairs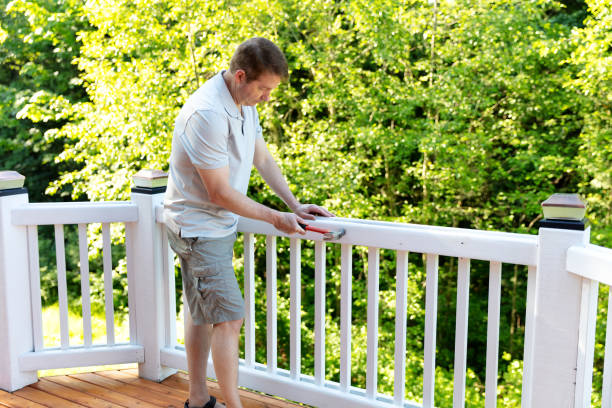 You can pay around $500 to $4000 for railing repairs. However, the cost of repairing or renovating a rail may vary depending on whether you have a simple or ornate railing. It also depends on whether the rail needs replacing or a replacement of the trim rail, post end cap, or you may need a baluster.
5. Mold and Rot Repairs
It will cost you around $200 to $500 to repair the rotting wood deck, plus other parts and labor. In addition to the repair process, your contractor may investigate the root cause of the problem and solve other problems, such as drainage and plumbing issues. Therefore, it could affect the total repair cost of the renovation project.
If the area is damaged by rot and is not weight-bearing, you can repair it by trimming away the damaged wood and then filling it with a two-part epoxy compound that hardens when put in place. You can then sand the place smoothly. You can buy the epoxy compounds at $35 to $70 per quart or a whole gallon at $100 to $200 per gallon.
6. Repairing Deck Stairs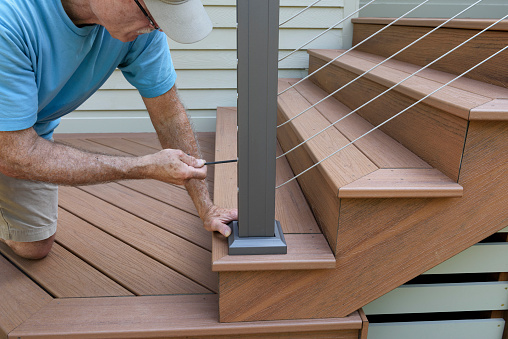 If you have loose deck stairs and do not wish to replace the whole setup, you can hire a professional to tighten any of them for $100 to $300, depending on the number of stairs you want to tighten. Your contractor can add screws to the beams or install metal brackets to make the deck safer.
7. Mildew Repairs
You can remove inbuilt mildew and mold by power washing. You can buy a power washer or get your deck washed by professionals since it will cost you an average of $0.25 to $1.50 per square foot. Your contractor may also charge you an extra cleaning fee of $100 to $200.
However, if you have experience using power washers, you can do it yourself. You can also rent a power washer and add $10 to $30 for extra cleaning supplies. However, ensure you are comfortable doing the project since incorrect power washing can ruin your deck appearance and cause further damage. We recommend hiring a pro to ensure the job is done correctly.