Whether you're remodeling or replacing some furniture in your home, disposing of the old ones is another problem you'll have to deal with. While most clutter fits perfectly inside your trash can, large items like old furniture need special attention. For starters, you'll need to look for furniture removal ways as they simply don't fit in any garbage bin. 
Luckily, there are plenty of ideas on how to dispose of heavy furniture, allowing you to make way for something new or add space to your home. To help you out, below are some ways you can get rid of them:
1) Hire a Rubbish Removal Service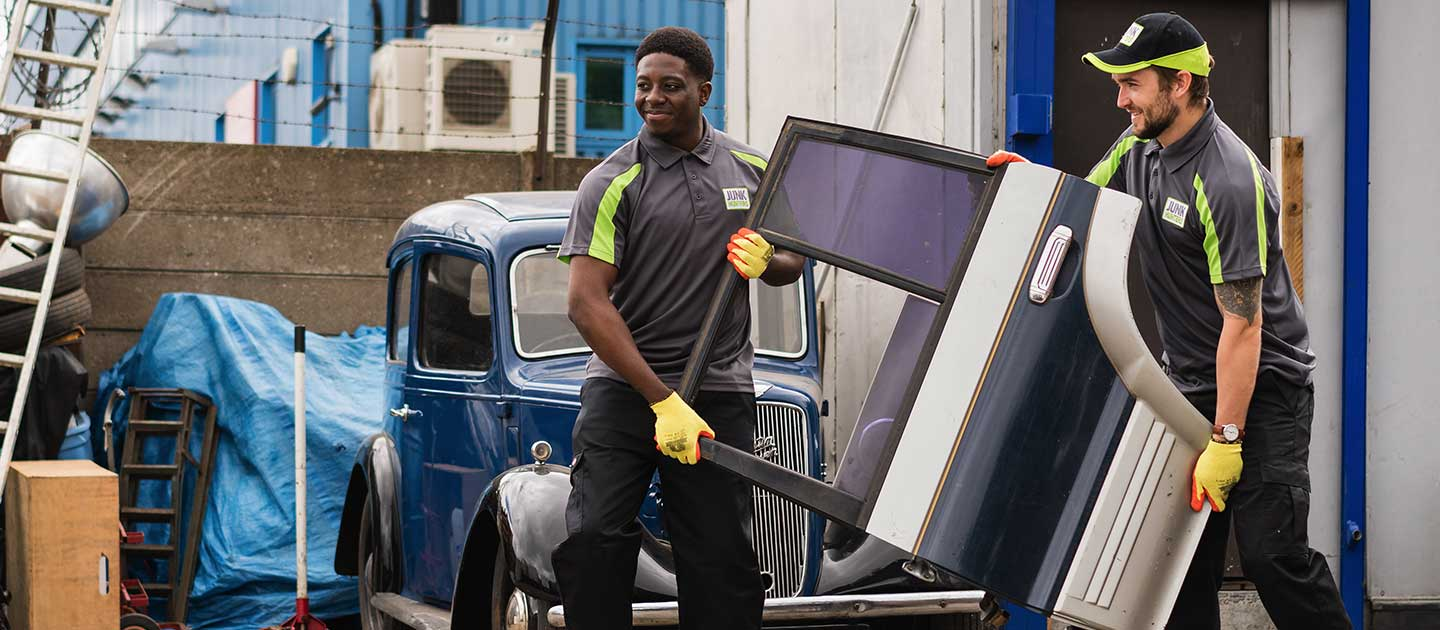 Image Source: junkhuters.co.uk
Hiring a junk removal service is one of the most convenient and easy ways to throw any large piece of furniture. With this, all you have to do is to give the junk removal Ventura or similar junk removal services near you a call, and they should arrive at your doorstep, ready to take any old furniture away from your hands.
Apart from your furniture, you can also dispose of some of your other items for the same charge through a junk removal company. You have to pick which kind of truck you'll be renting, and you can throw in anything you like as long as it fits inside. This would go perfectly if you're decluttering your entire home or moving out to eliminate plenty of things all at once. 
2) Rent a Skip Bin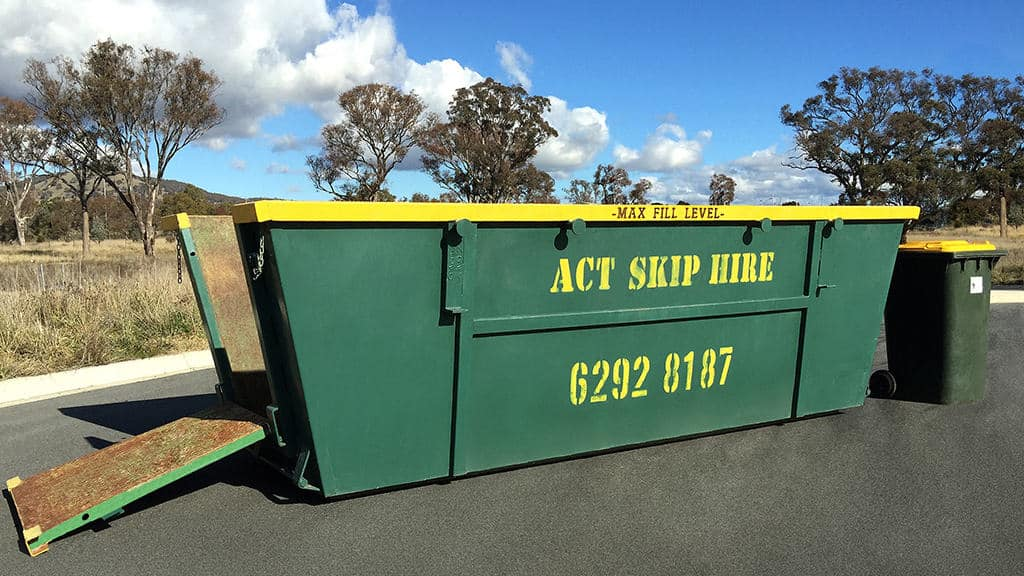 Image Source: skipbins.com
Going with a skip bin to get rid of old furniture is a much more affordable and flexible way than renting a rubbish removal service. This involves renting a dumpster that you can park in your property for a few days, usually up to two weeks, and it allows you to throw in anything you'd like that fits inside, including your old sofa.
If you find that you'll need a shorter period for your skip bin rental, you have to give them a quick call, and they should arrive to pick up the dump away from your property to a recycling facility. Moreover, they can also handle your rubbish economically as they'll be recycling what they collect to minimize unnecessary land waste.
3) Sell Them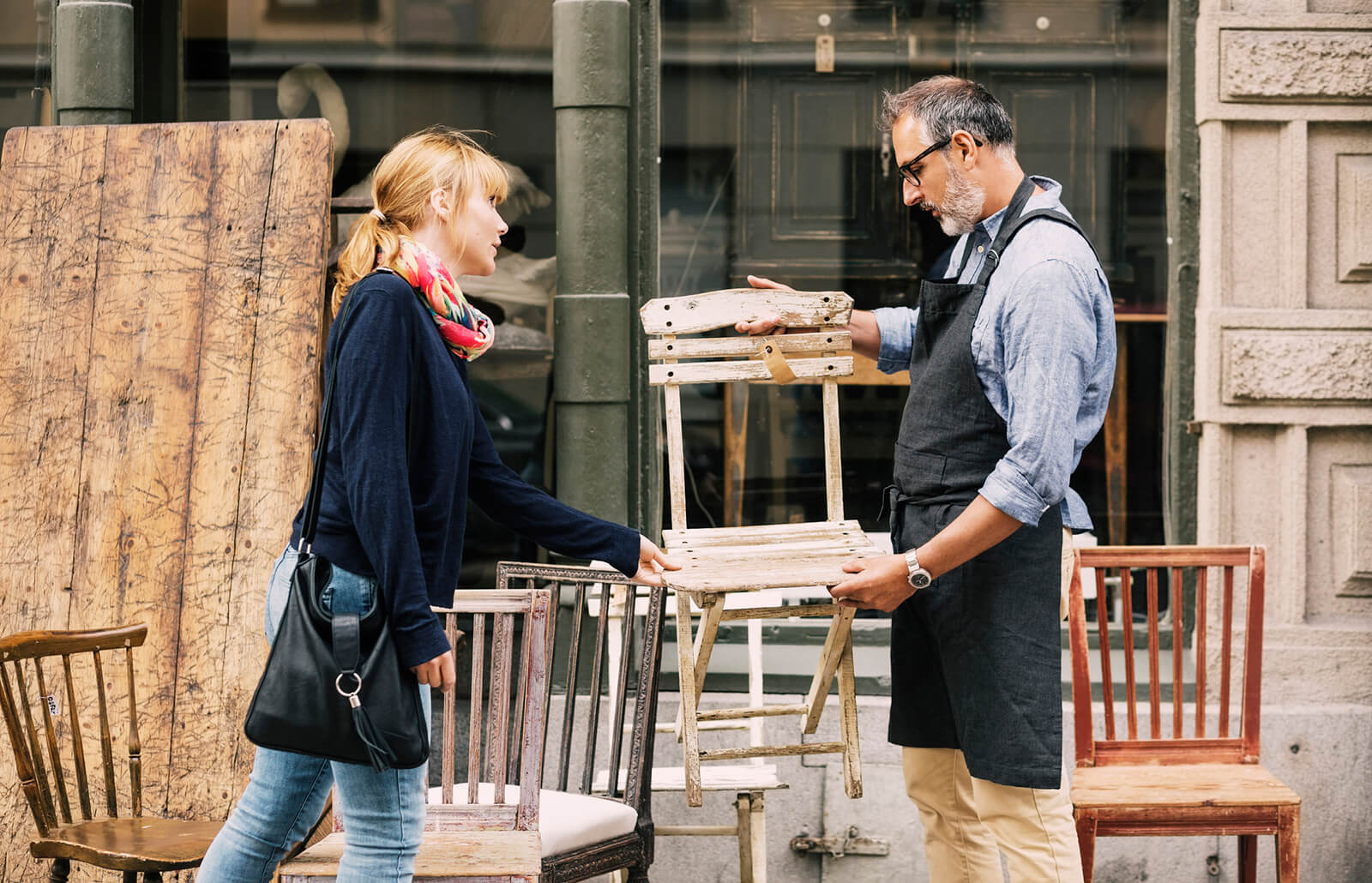 Image Source: antiques.lovetoknow.com
If your furniture is still in good working condition, as most furniture is, you might want to consider selling them instead of sending them to a local landfill. This allows you to get rid of your furniture properly while getting a good amount of money out of it. However, this might not be the fastest option as you might need to wait for days until you find someone interested in taking them off your hands. 
There are two ways you can sell them: online and physically. Selling your furniture online would be a great furniture disposal idea to reach a larger pool of potential buyers. All you have to do is to take a decent number of photos and post them on various online selling platforms. For a more convenient shipping solution, you can ask your buyer to pick the item up at your place and allow them to have a quick inspection for themselves.
Alternatively, holding a garage sale would be a great idea as you don't have to worry about shipping as it's standard for your customers to pick them off your home. This would also work well if you plan to eliminate multiple items simultaneously. 
4) Give out to Family or Friends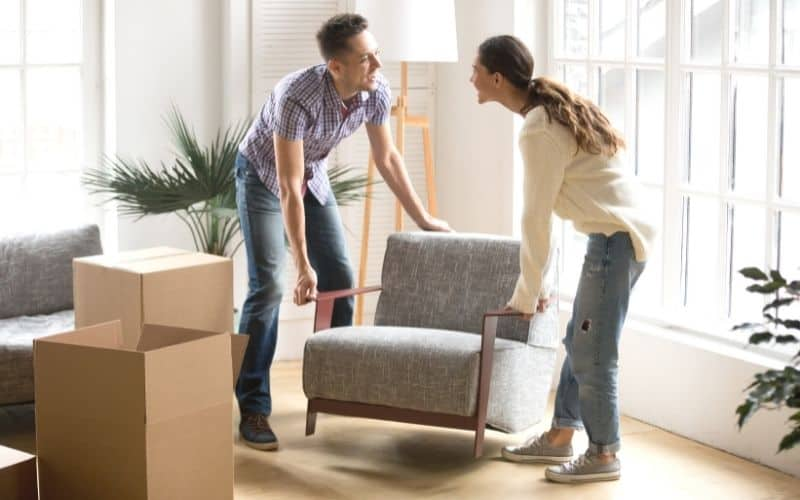 Image Source: wealthofgeeks.com
Before you contact your local scrap yard, check your contact list. You might be surprised that there's someone you know who's looking for the exact furniture you're looking to dispose of. Instead of throwing the unwanted furniture in the trash, you can ask your family or friends if they'll be interested in having your furniture or if you would be clear to give them away to someone else. They might even recommend someone they know who is in need of home or office furniture and are willing to take them off your hands. 
5) Donate to Charity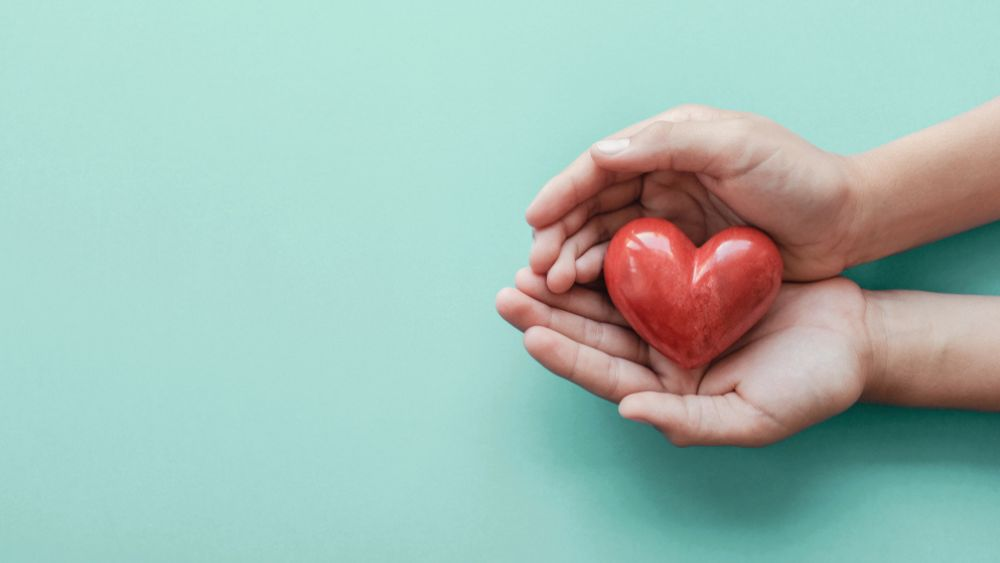 Image Source: charitydigital.org
If your furniture is still working, you might want to consider donating it instead of finding a scrap dealer. You can call the charity if they can pick up the item, so you don't have to worry about transportation. But if transportation isn't an issue for you, it'd be nice to drive the donated furniture yourself. You can even throw in some other things you're eyeing to donate as well to make the most out of your trip. If an organization accepts donated furniture, there is a chance they will take other items as well.
6) Ask the Local Waste Management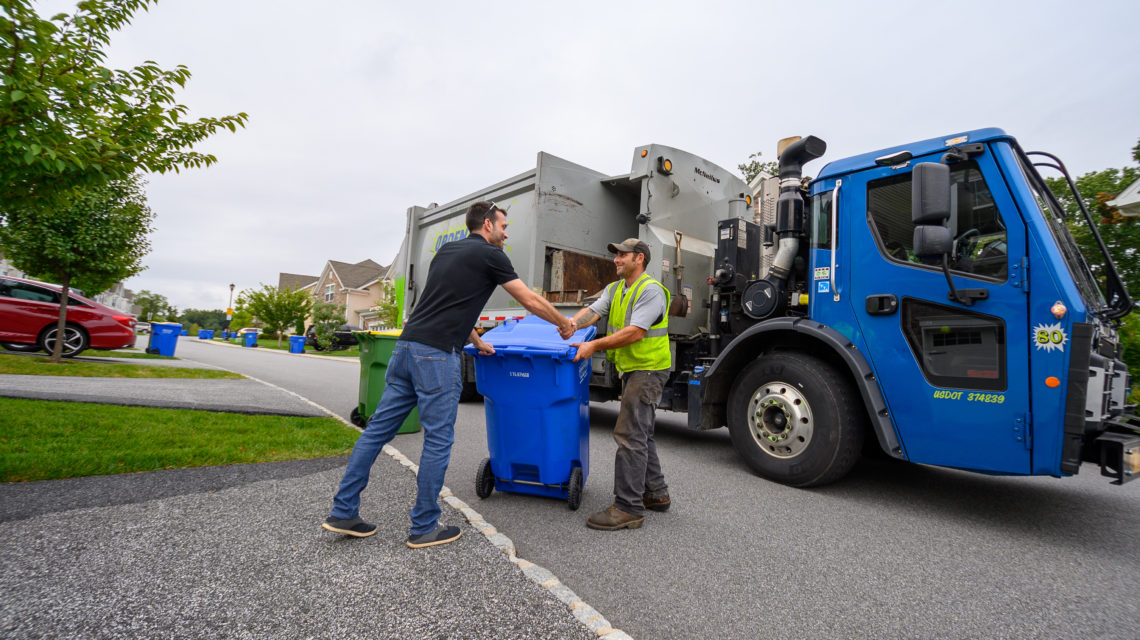 Image Source: opdenaker.com
As you worry about how to dispose of your large and heavy furniture items, your local waste management might be the key to making things quick and convenient. To save money, ask them if they can handle large furniture for curb pick-up or if they can arrange a pick-up schedule for your home. However, this might not work for everyone, as most local waste management can only accommodate regular household waste.
But offering your old couch is still worth a shot. Most junk removal services are known to the companies that handle your waste. You may find local junk removal companies doubling up as home waste management services.
7) Inquire at the Furniture Store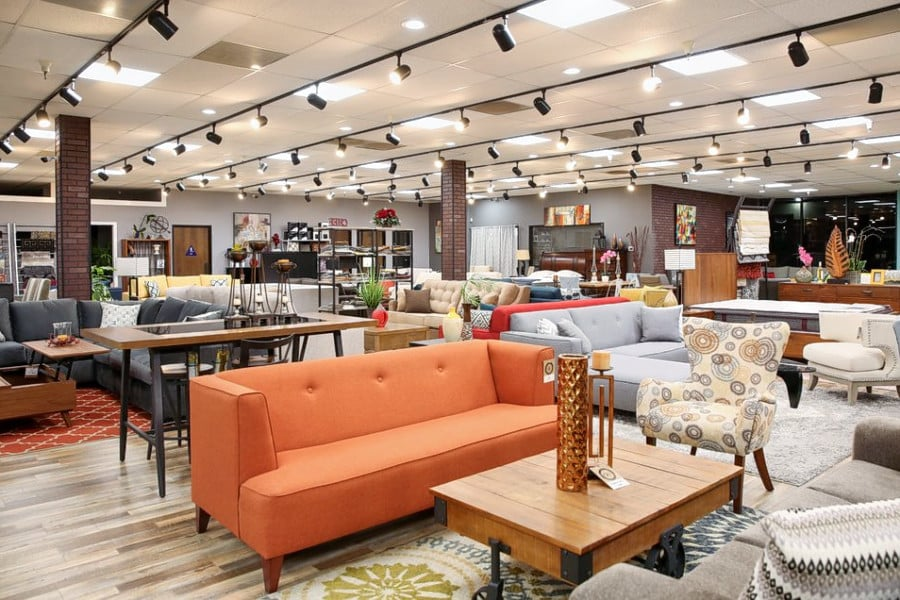 Image Source: hoodline.com
If you're getting rid of your old furniture to make way for something new, you might want to consider asking the store if they can handle your old furniture for disposal. In most cases, furniture and appliance store offers a pick-up service for your old item as they deliver your new purchase. This allows you to save time and effort as everything will come in from the same company. 
If you're going in this direction, know that this doesn't always come for free. While some businesses can give this free of charge, most companies will charge this as an extra service. But with their convenience, it should be worth every penny as the junk removal job is not an easy one.
8) Post the Item for Free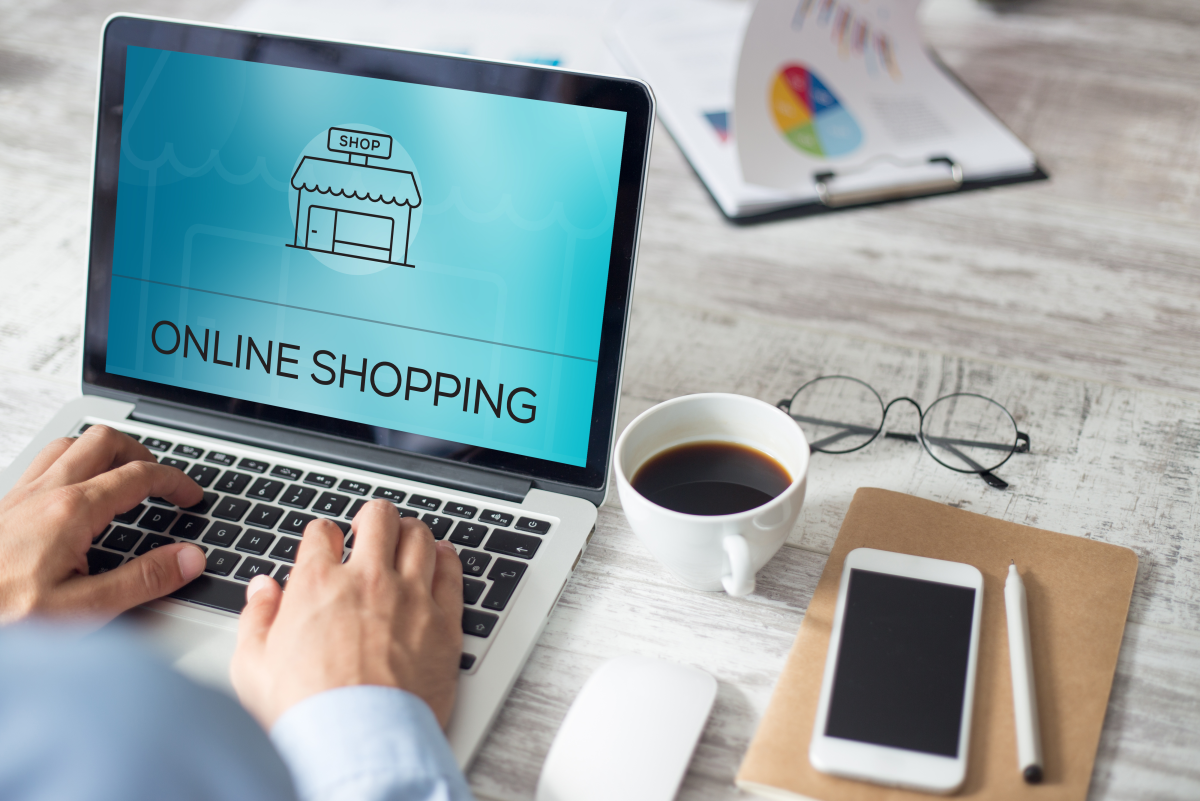 Image Source: toughnickel.com
Many people love getting free items even if they don't need them. A great way you can get rid of your item quickly is by posting your item for free online. You can emphasize that you're giving the stuff away as you just need more space or replacing them with something new. Just ensure that you set their expectations and what kind of condition the furniture comes in.
You can take photographs and provide a thorough description of the current state of your furniture. This works best for old furniture removal, especially if they are antiques. Using old office furniture and other home furniture is a trendy interior design idea, and you may be surprised how fast the furniture is picked up.
Frequently Asked Questions About Disposing of Heavy Furniture
i) How do I get rid of all my furniture?
You can get rid of your furniture by yourself or by seeking help from companies providing furniture removal services. Better yet, you can contact a local donation center to see if they can find the used furniture a new home somewhere.
If you have metal furniture, you can contact your local scrap metal dealer, who will find something to do with the furniture. Wooden furniture is harder to recycle because a wood scrap dealer is harder to find than a metal one.
Dumpster rental is another way to recycle furniture. This might cost you some money and should not be the first option when there are cheaper ones to consider, such as local charities.
You can sell your furniture. Upholstered furniture can get you some money if they are in good shape. Other than furniture donations to local organizations, you can put the furniture up on the internet for any takers. That way, you may end up only paying for the heavy lifting to help you load furniture on a truck.
ii) Are furniture items recyclable?
Yes. When you donate furniture to a local charity, it is one way of recycling. You can dump furniture at a recycling facility that will take it to a local landfill or transfer station. Furthermore, you can sell the furniture online at a fair price, or you can schedule a curbside pickup, and it will be taken away soon.
iii) Can you upcycle old, heavy furniture?
Yes. Instead of selling your furniture, finding a disposal location, or calling the salvation army and other donation centers, you can upcycle your furniture and get good money from it. Most interior designers today are upcycling antiques and selling them for multiple times more than their original prices.
Once you upcycle, you can do a yard sale or, better, an online sale on sites such as eBay. While you have a few options, such as hauling the heavy furniture onto your pickup truck and driving to the recycling center, consider options that can make you some money.
iv) What is furniture reclamation?
Furniture reclamation is the making of new furniture from material that was previously used on something else. For instance, you can take wood that was used on a boat and turn it into a rustic cabinet. If the wood is in decent condition, then it can be repurposed.
Takeaway
Getting rid of large and heavy furniture items would never be a walk in the park. Luckily, there are plenty of ways to get rid of them. You can rent a service to throw them out or look for people who can make the most out of them. While the process might be a bit tedious, if it allows you to get rid of anything from your property, then it'll be something worthwhile.