Wondering which would be the best gifts for architects, whether it is a student architect or aspiring architect? Here are a few select choices to choose from. Splurge generously if you intend to outdo their own collection of pens, books, and other items.
Perhaps the most obvious gift item to an architect would be a pen or pencil. Remember that the average architect probably already has tens, if not hundreds of other pens. Therefore, a personalized pen set would be a better selection than an ordinary pen for the architect in your life.
As already mentioned, an architect has tens, if not hundreds, of pens and pencils. Therefore, what more befitting of a gift than a pencil holder to keep everything organized? Furthermore, an aesthetically designed pen holder is a thoughtful gift.
Architects have a lot of stationery, sketch pads, and print outs that need some sort of organized storage. This is, therefore, a necessary piece of furniture for the architect's office, provided that they actually have enough space for it.
Items with dual functions are special to architects. Therefore a pen that can also double up as a caliper is a special kind of gift. Its metallic finish is quite classy and sophisticated, yet durable at the same time.
A cutting mat is definitely a multi-use gift item for an architect if they do not already have one. This is especially handy and a favorite for one who likes to experiment with models and be creative with other crafts. Save those tabletops and surfaces from the constant chips from cutters.
A stainless steel ruler is an essential tool for architects interested in model-making and crafts. It is definitely more durable than a plastic ruler. What's more, is that it has a conversion table for both the metric and imperial systems of measurement.
Coffee, as we all know, is officially recognized as fuel for creatives. Give the architect a gift to inspire his next coffee break. There are different types and designs, even ones with images of buildings instead of technical drawings.
Drag a tape measure across the room - who does that? A modern-day architect in your life needs a modern laser measure for accuracy and convenience. What a coincidence that this product closely looks like an old mobile phone.
Design and 3D print astonishing three-dimensional art objects in high precision. Simply put, as one draws in 3 dimensions, a molten form of plastic comes out through a nozzle as per the movements of the stylus. Intriguing!
Let's assume that architects like chess too. Even if they weren't, this chess set of the New York City skyline chess would definitely spark some interest to play - or any other city, for that matter.
To architects and designers, this concrete desk set hits too close to home. Made of cement and fine sand, it is a thoughtful gift to one who probably encounters concrete on-site regularly.
For an architect with an interest in uncommon jewelry, this pendant inspired by a ruler is an ideal gift product. Hopefully, it is not made of metallic material because that would be a health hazard.
This is most definitely one resourceful book that every architect should read, or at least have in their collection for the show. Also, if you feel that your architect needs a little refresher course, this is a great non-offensive way to remind them.
This architectural book not only serves as an informative library but can also be a coffee table book full of exciting images. This can even be a gift for a non-architect.
Once again, this would be ideal for an architect with an interest in uncommon jewelry. From gold plated rings to brass/rhodium/rose gold plated rings, they are a classy accessory to have.
An architect can never have far too many reference books. This book would form an important resource in their library, especially in technical terms.
You can never lack an architectural book to give as a gift and this is the best for an introduction to the basic architecture vocabulary. The Form Space and Order book motivates the readers to critically examine the built environment and therefore would be a great gift for a student.
This is a masterpiece by one of the greatest architects of all time, Zaha Hadid. Known as the Alessi Crevasse, this vase is a result of the rotation and inversion of a single trapezoidal base.
As if the architect does not have enough pencils, these pen sets are also essential to an architect's collection. There are different pens designed for different purposes and hence these too can be an additional gift item for the architects' desk.
An architectural 3 in 1 aluminum measurement scale that architects like to use to convert any measurements without having to do a lot of calculations. It is a unique gift because the lines of measurement are color-coded and engraved.
The perfect look for anyone who likes modern buildings and art with the architecture print designs. Quality material and can be gifted also to anyone as a general fashion scarf. This piece of art makes it a conversation starter and a good motivator for potential designers.
This notebook combines the age-old traditional sketching with the convenience of a digital record. It has several pages and a special pen which enables digital sketches to be as realistic as possible. Furthermore, the sketches erase easily with a damp cloth, making the notebook a timeless asset.
Lego architecture book goes very well with the lego studio set as gift ideas as they help you create your architectural style.
This book is a favorite as it is one of those architectural gifts that help you to encourage kids to chase their creative dreams in life and foster architecture interests.
Paperweights are normally a common office gift for official use but have you heard of a magnetic recipe holder?
This lamp alone is a perfect addition to an architect's workspace. Not only functional but also aesthetically pleasing to the eye.
What's that architecture gift idea that gives a big hug to aspiring architects? It shows how to help others in life through encouragement and a positive mindset.
Such a favorite for most parents as this book will help a kid learn to think outside the box.
Fascinated about resistance stories? This book makes it to the gifts list because it tells of an architect's story with a secret life in Paris.
Otherwise known as a bazooka for its undeniable resemblance, this is important for the storage of larger sheets of drawings as rolls.
This is for the architect with a taste for formal shirts with fine cuff-links.
This lego set is said to be more challenging than the other Lego sets and is designed to create an architecture series with building blocks that do look like a real building.
Given the size of the coin next to it as a scaling element, this is a really impressive laser-cut miniature model.
Funny gift for anyone to brighten up a dull day as it makes a noise of different phrases when the button is pushed.
Perfect gift for any aspiring architect as it is made of a shiny silver tone finish which is pleasing to the eye
Made from birch wood, this product is a fantastic ornament to gift your architect a loved one and personalize it the way you like.
Humourous stress relief to life's most frustrating moments. It is battery operated, meaning it comes with some crazy background sound effects. If you are lucky, you may find one that lights up.
A fantastic coloring book that is filled with amazing architectural details and is very fun to color.
A wireless mouse, to an architect, is priceless when clicking away at the computer. It is best to find one that is contoured to fit the palm, with a sweat-resistant and skin-friendly finish.
These T-shirts have caught the trend and are a good way to let everyone in the street know what you are about. What makes them such great conversation starters are the comical captions.
Get to know your architect's biggest interests and have it engraved in a personalized travel mug. Go as far as including their name for a more personal impact.
For an architect who loves colorful sketches, a fine-liner pen set of seemingly infinite colors is a gift from heaven. These are excellent for 3D representations and renderings.
And on that note, my birthday happens this year again, feel free to send a few of these gifts!
These Frank Lloyd Wright glasses are dishwasher safe and are a very beautiful gift for any artist because of the mesmerizing designs.
A compilation of 378 autographed drawings from 110 internationally recognized architects as a tribute to Piero Portaluppi and can be a motivational gift for the architecture students and also architects already in the field.
The Lego architecture building blocks come with 1210 monochromatic pieces that can be used to learn the architectural design basics and also build detailed structures. It can be used with other Lego construction sets and this makes the Lego a perfect gift for anyone aspiring to be an architect or already is.
A 3D printer is a game changer architectural gift for an architect for they can deliver quick cheap physical models that assist in the concept development process giving a clearer view in terms of context and scale.
Kaf Home Frank Lloyd dinner napkin sets are made using 100% cotton measuring 20by20 inches. They are inspired by the work of Frank Lloyd Wright and they make a beautiful modern gift.
Le Corbusier the legendary designer is responsible for this design as he was trying to inject humanity into the metric system. This modular rule was designed to add human context to numbers in engineering.
A mechanical pencil gives precise and accurate results making it to the list of gifts for architects. It is the perfect tool for going from paper to digital within seconds. The pencil is a perfect complement to a desk and has an attractive two-year warranty against any defects or quality.
With such an edgy design, this clock qualifies as part of gifts for architects. Any architect, aspiring, or currently would really like this design. Besides, this clock is made to be very functional as it comes with a thermometer, shows time, a calendar that can detect humidity all in one clock.
Such a beautiful piece of concrete art is this concrete tape dispenser. The modern design works to give it a creative look on top of any work desk.
This colorful set of pencils will be sure to impress any architecture fanatic because of how the pallet has been made to reflect Michael Graves's approach to windows.
Designed by Hanne Willmann this glass vase is a unique piece that shows the concept of weighty concrete alongside a bright glass. The concrete design is made to add a neat visual in any desk and spark conversation between designers and people.
This timepiece will make it to the architecture gift ideas because of how it a sure way to make sure your creative juices flowing while showing you the time.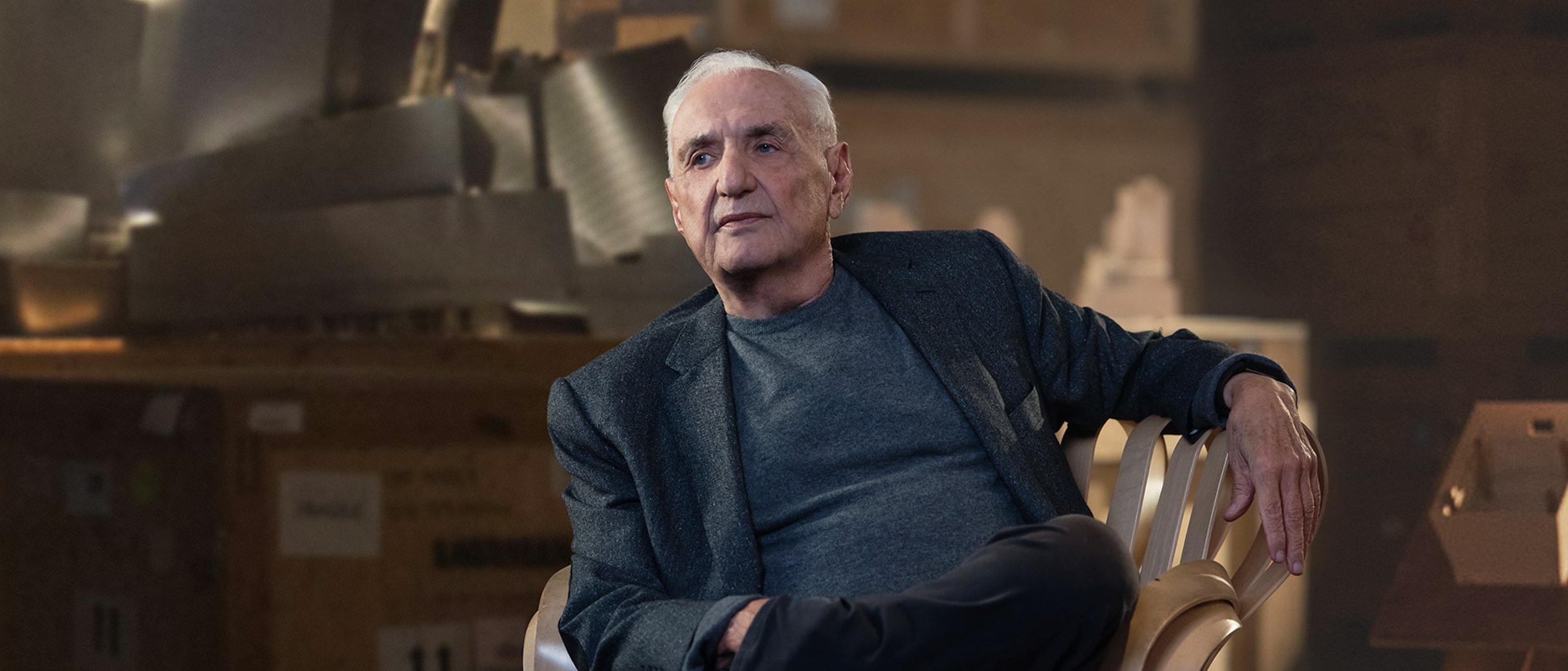 This can be a perfect gift idea for anyone interested in architecture or sculpting. The Frank Gehry masterclass gives you access to the class workbooks, video lessons, and office hours. It is the best way to help someone learn more about design and architecture making it an ideal gift.