GM architecture aficionados,
And welcome back to the newsletter that struggles to give Harry an answer: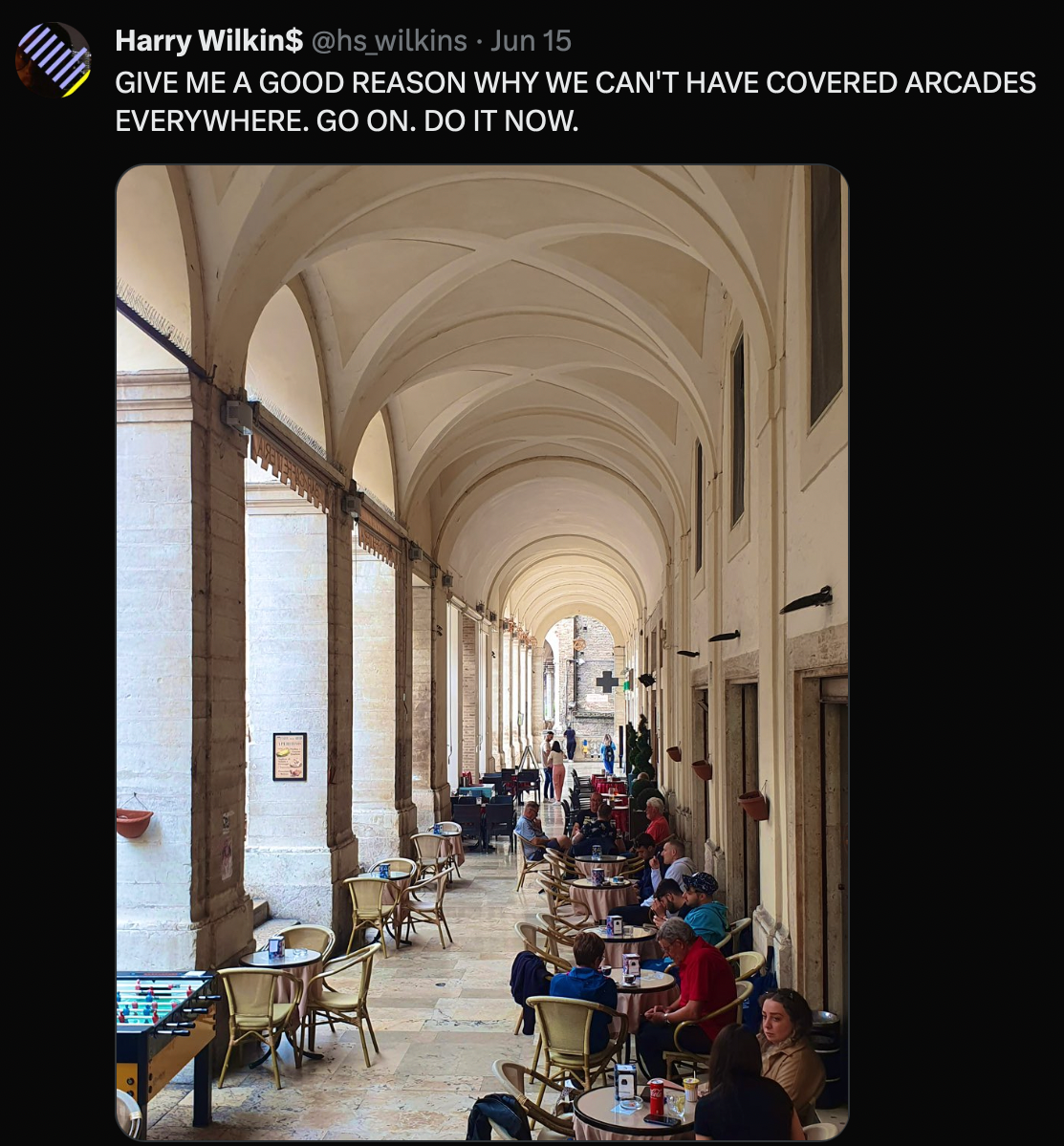 Arcades are just a beautiful thing. IYKYK.
→ Amazing Mexican Biodiversity Architecture🌺
→ ZHA Making Waves in Miami and Norway👀
→ Heatherwick's Stunning Shanghai Hall🎀
→ Drop it Like it's Hot: China's Largest Timber Structure🔥
→ Who Said What!? Hot Takes From the World of A & D🗣️
Moving Aluminum Plates Adorn Mexican Biodiversity Pavilion 🌺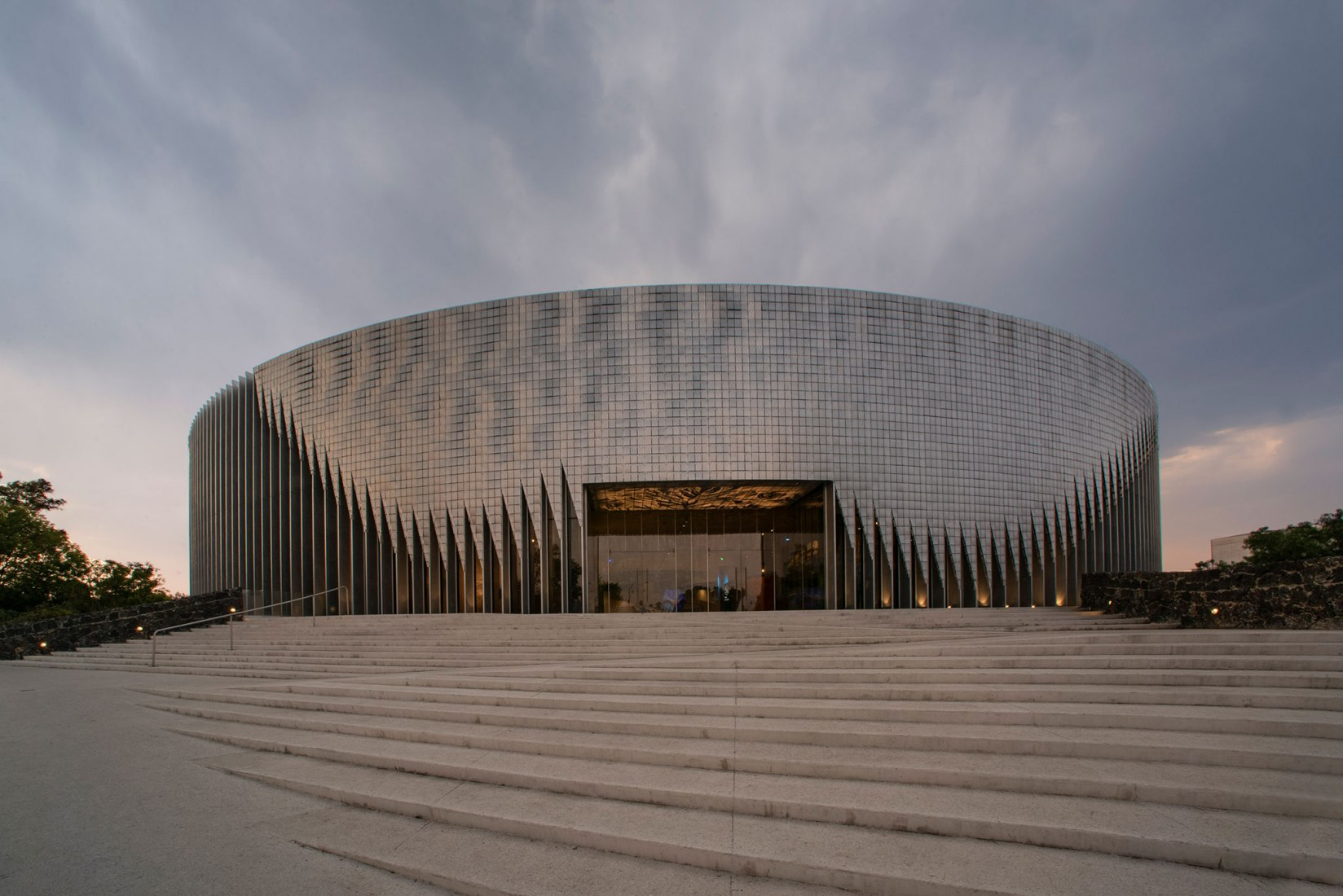 Fernanda Ahumada and Fernando Romero's FREE architectural firm took on the design of Ciudad Universitaria's National Biodiversity Pavilion, complete with thousands of aluminum plates as a cherry on top of the impressive complex.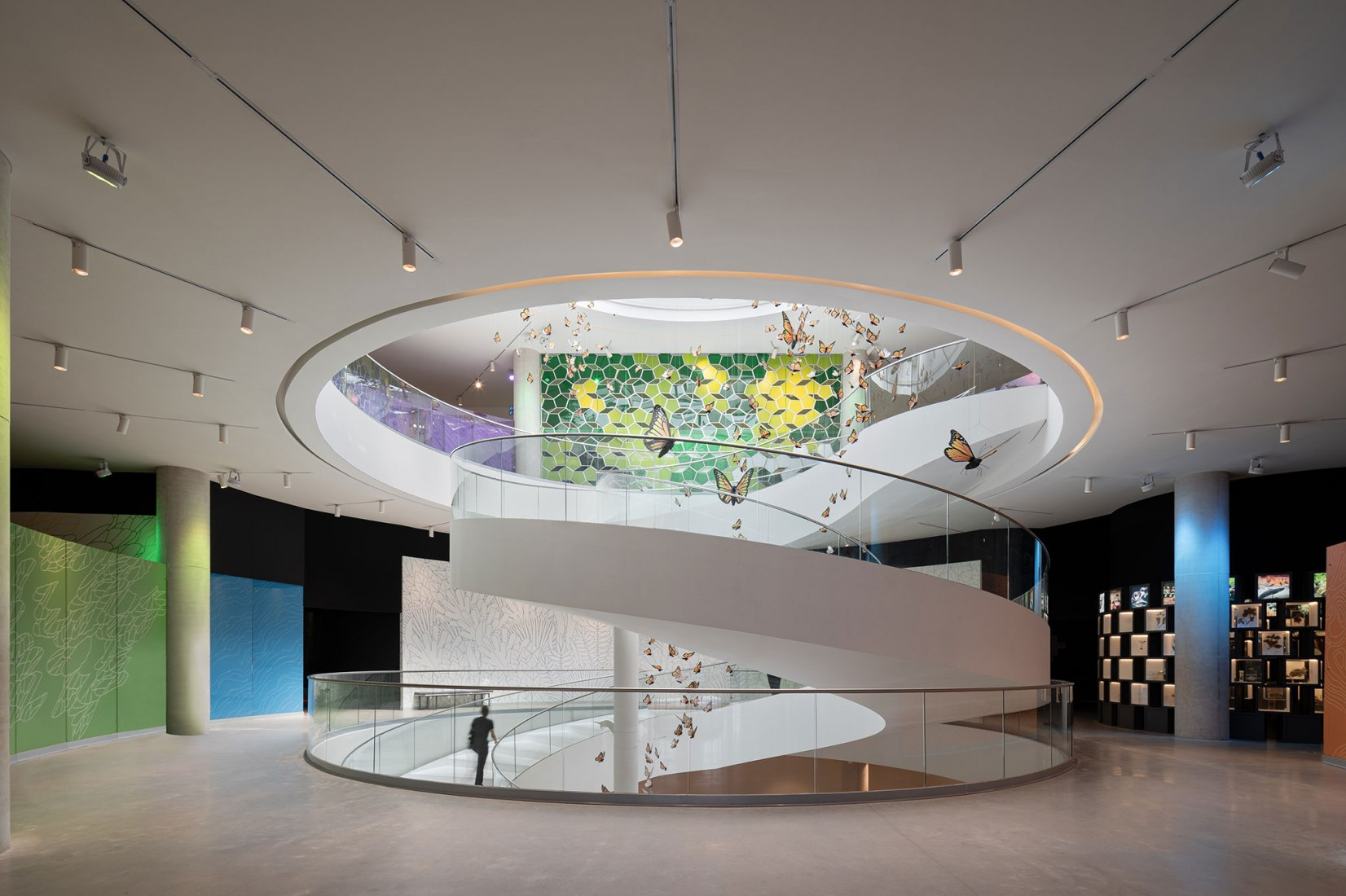 This is a culturally important space for the Institute of Biology, which not only needs to grow with new advancements, but actively preserves the largest collection of dead species in Latin America.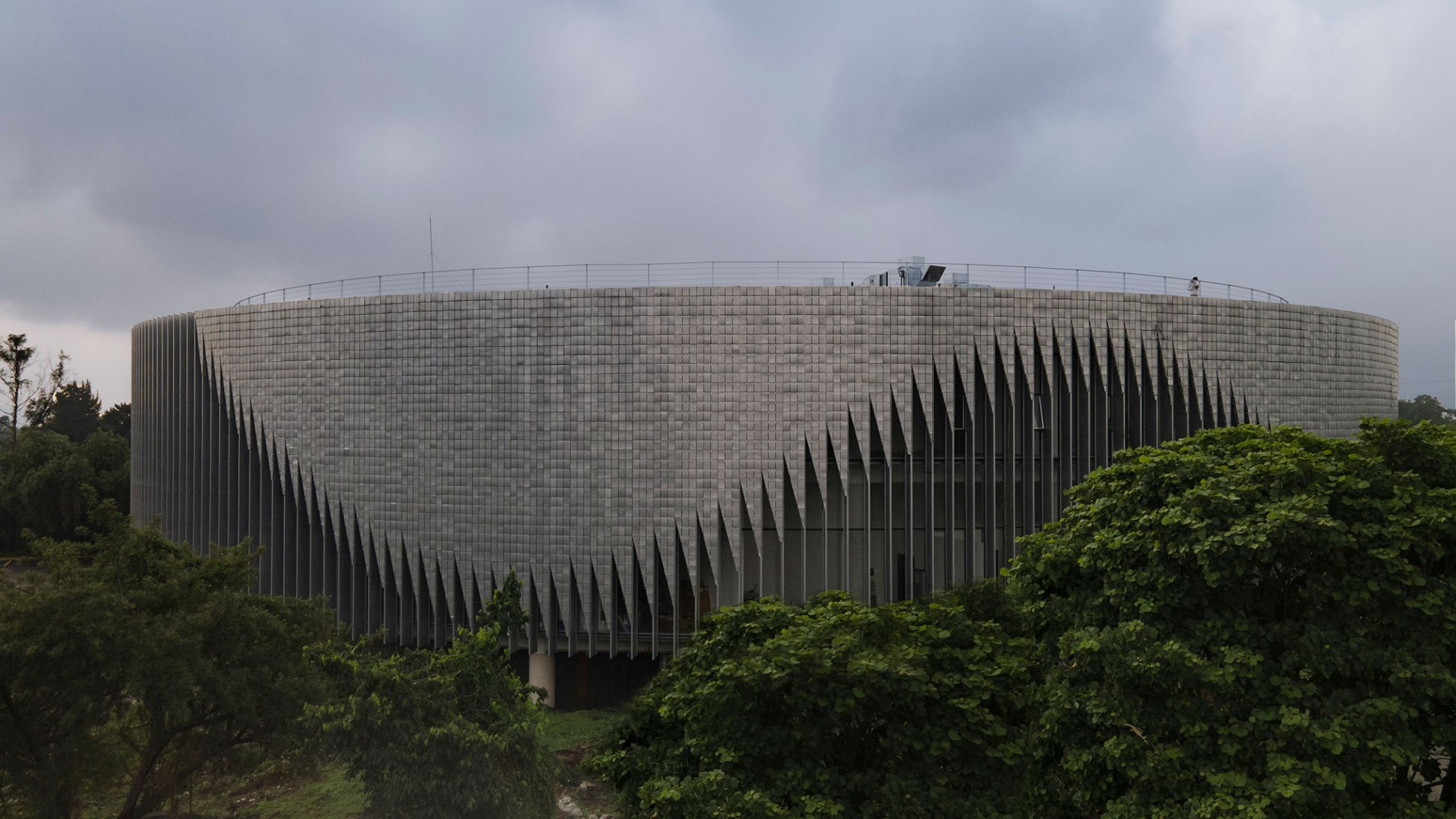 Heatherwick Studio's Shanghai Exhibition Hall 🎀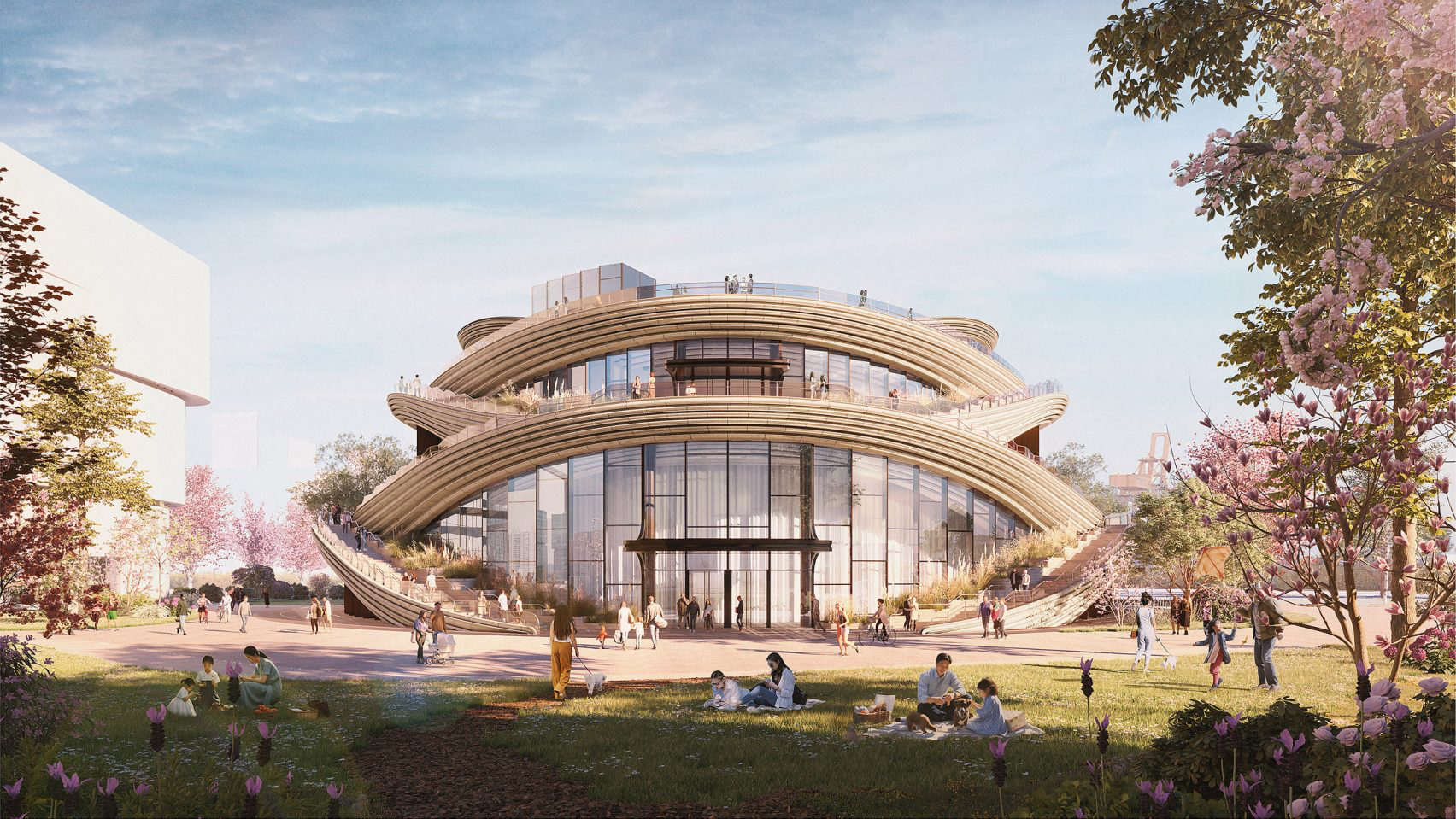 Designs for the West Bund Orbit Exhibition Theatre in Shanghai, by the UK's Heatherwick Studios, just dropped. And— wow.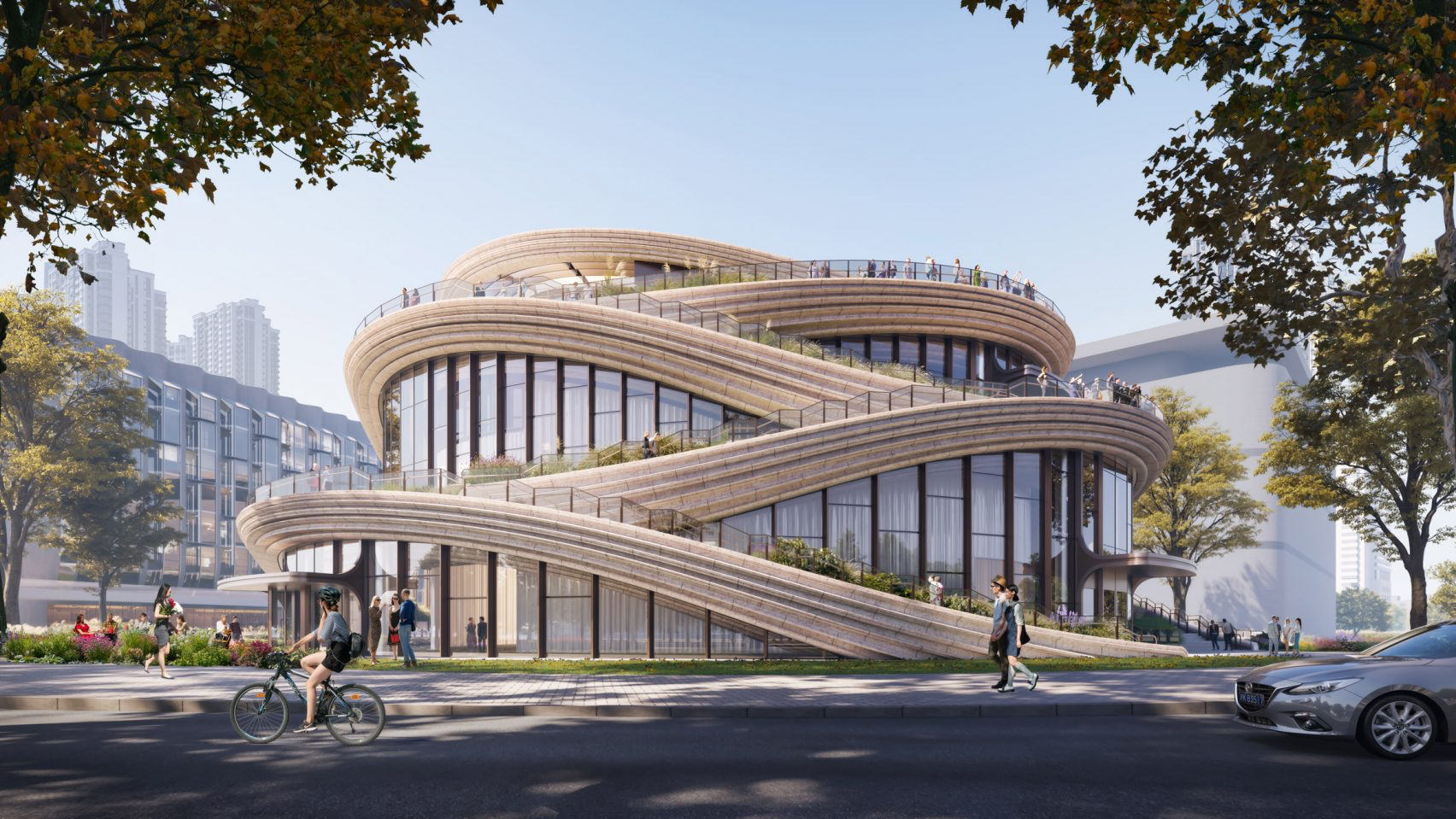 In the trendy waterfront Xuhui District, this space's undulating exterior ribbon-themed balconies will surely help it stand out in a part of town that is already aesthetically stunning.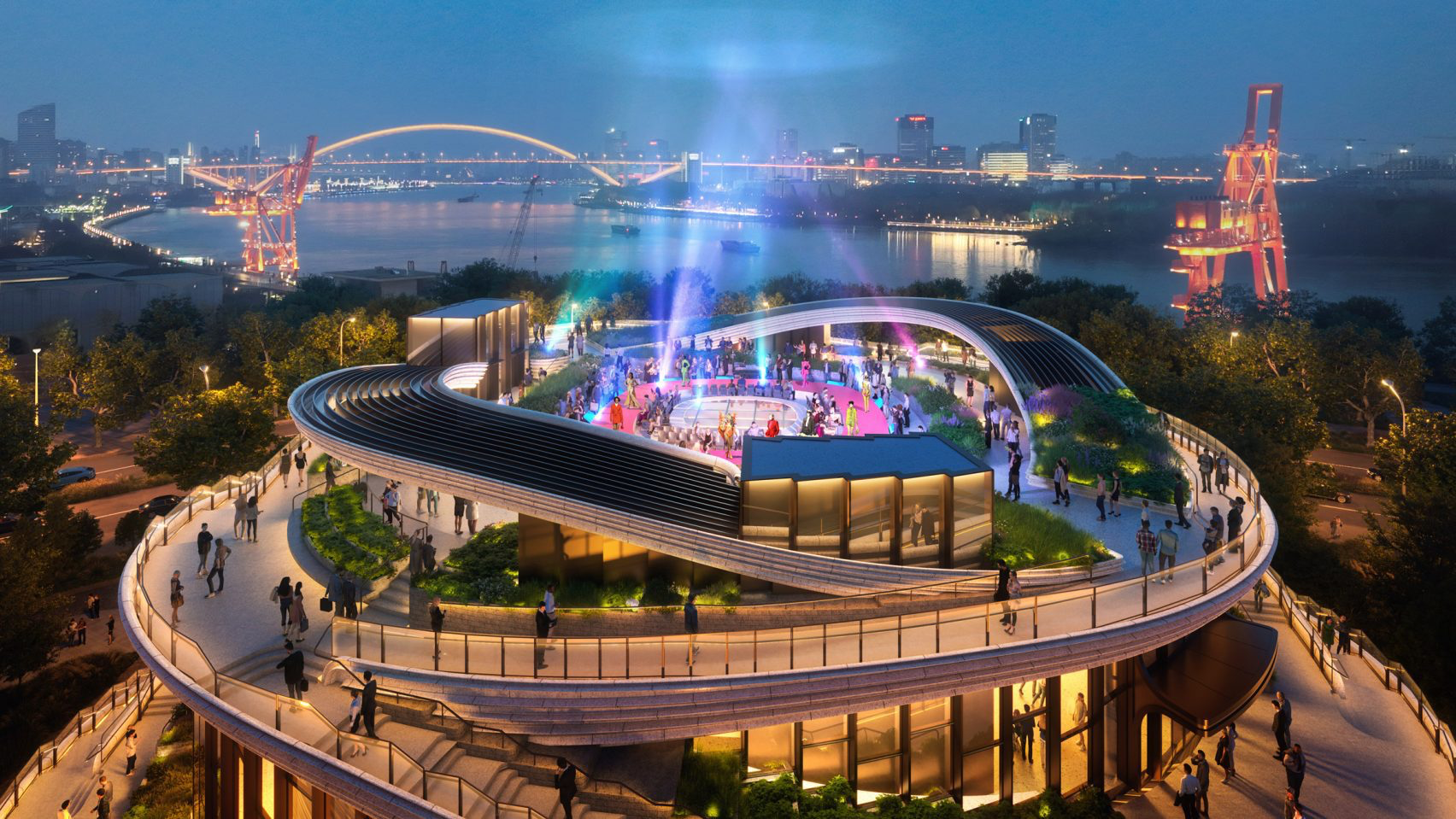 Big Moves @ Zaha Hadid 👀
Zaha Hadid made a few major moves in recent weeks with the announcements of a Norwegian concert hall short-listing and their new project of a replacement condo building in the wake of a disastrous 2021 collapse in Miami.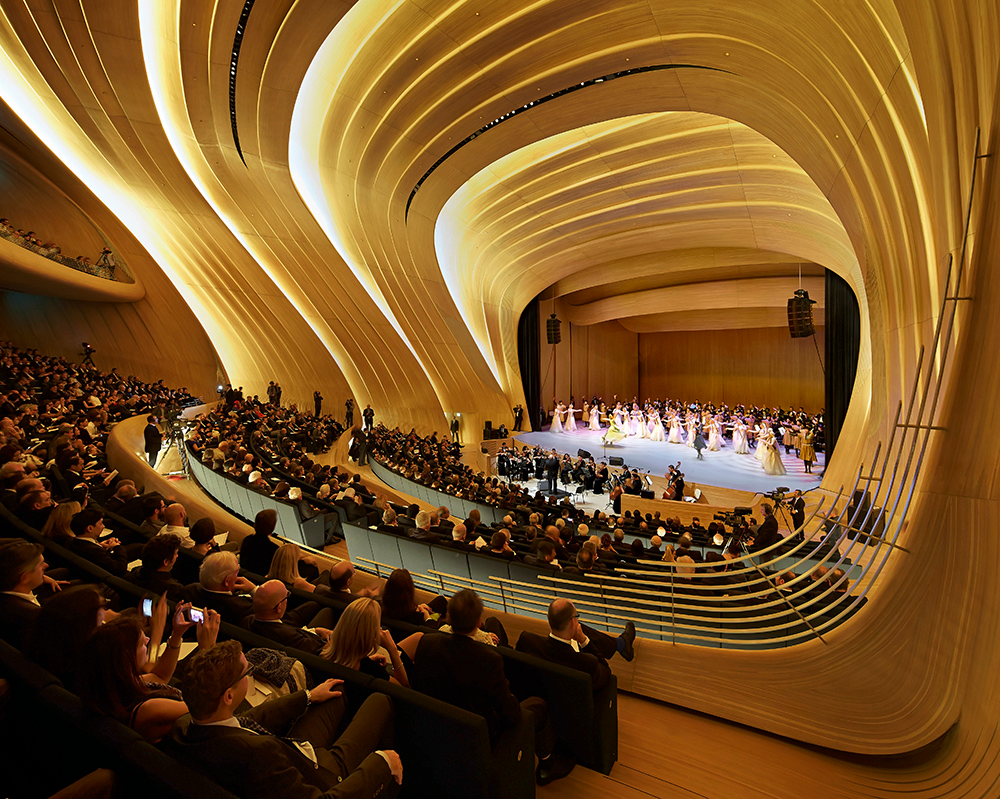 Kengo Kuma, Henning Larsen, and Zaha Hadid are 3 of the 5 firms left fighting for the "Griegkvartalet" hall revitalization in Bergen, Norway. ZHA's proposed design concept would be a natural extension of its recent style.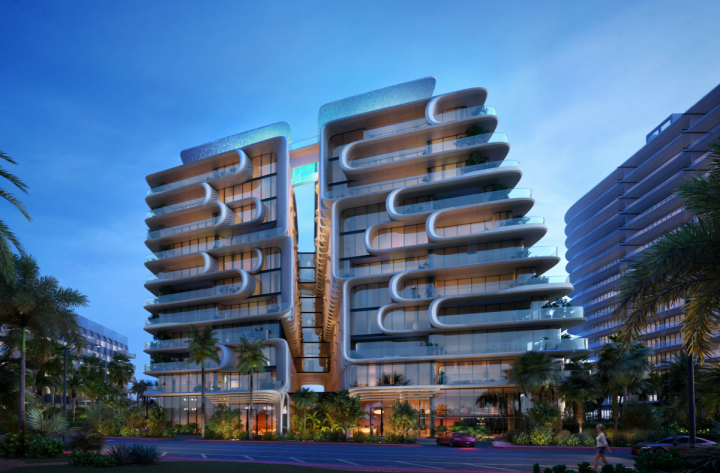 As is ZHA's concept for the replacement condo in Miami. In 2021, a 40-year-old apartment block collapsed in a tragedy that took the lives of 98 people. This new ZHA original should provide the neighborhood with a source of pride and inspiration.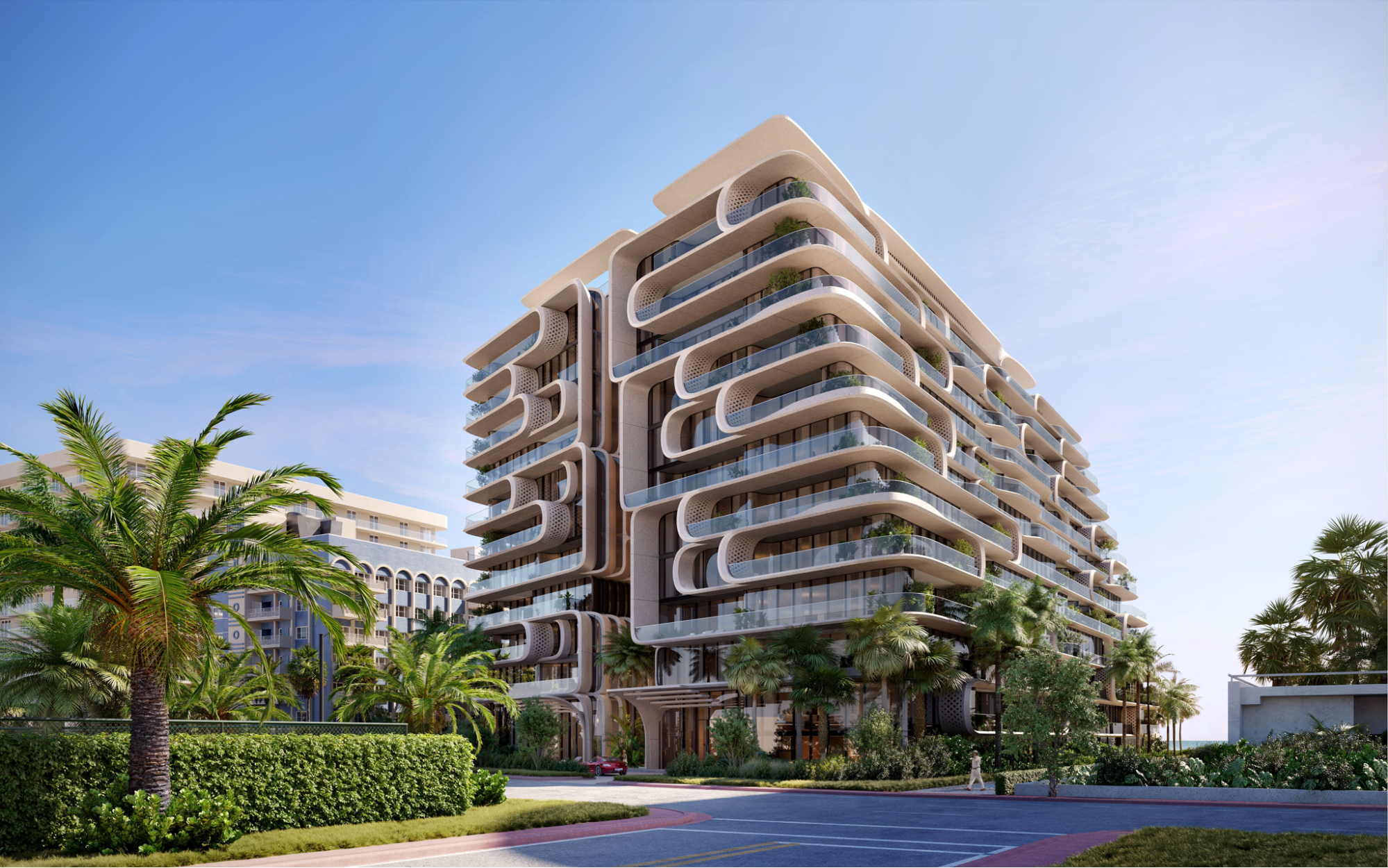 Who Said What!? 🗣️
"One of the big questions now facing architecture, and the wider industry, is whether there is any desire for architects to step into a broader leadership role within construction. Are architects in a position to embrace the new principal designer role, as set out in the 2022 Building Safety Act? And, if not, could ARB's proposed reforms help change that?"
→ Ben Flatman wonders whether ARB's reforms can help architecture rebuild its reputation for technical expertise and leadership
"When I was painting, I always saw color… I tried going to white, but it always felt like too much of a blank canvas. My penchant for color also translates to my interiors, where orange is my favorite neutral."
→ Gary McBournie on his interior design philosophy
Drop it Like it's Hot: New Structure of the Week 🔥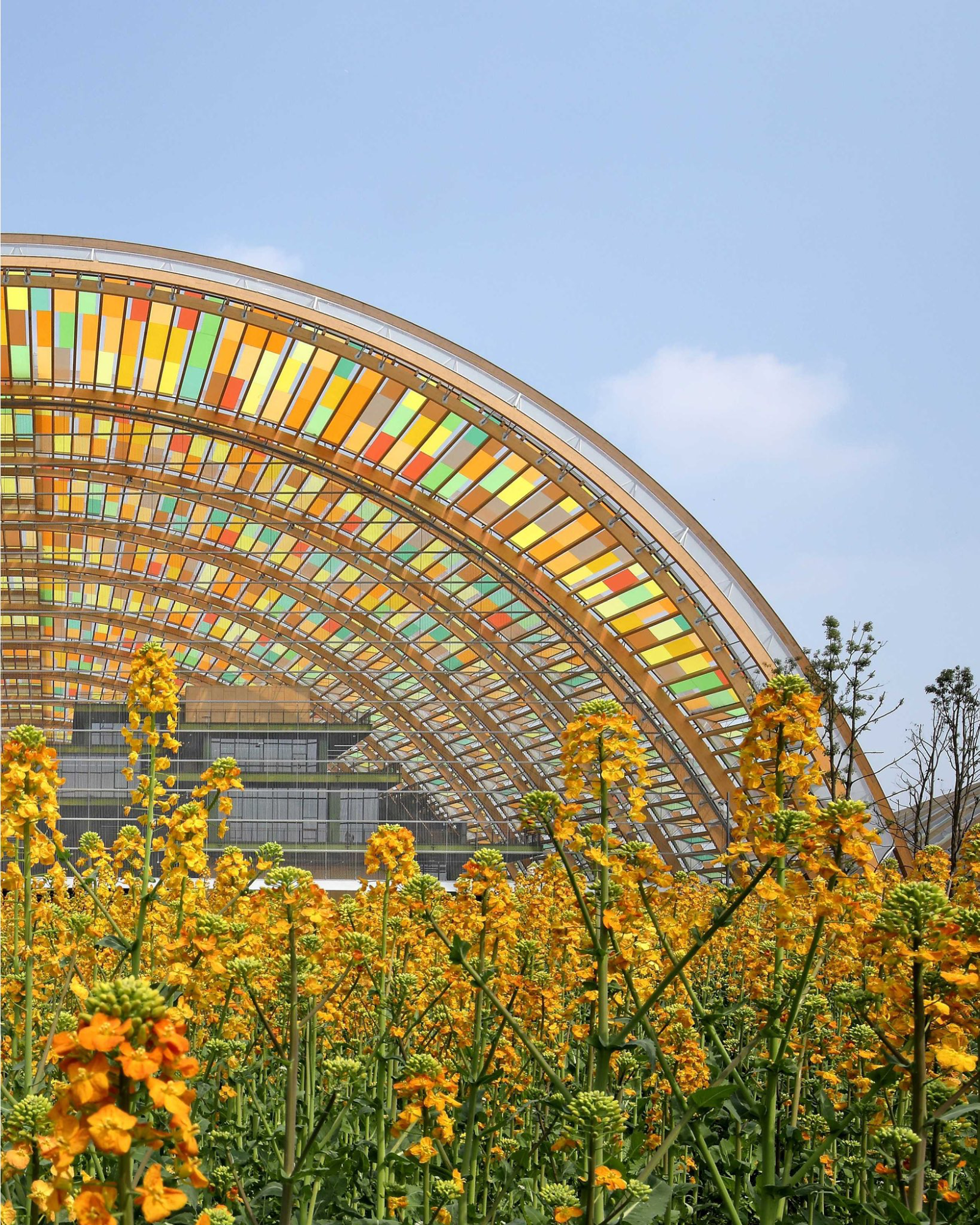 The Tianfu Agriculture Exposition by CADG (China Architecture Research & Design Group) is the largest timber structure in China