Have you ever settled in for a movie night, all ready to immerse yourself in your favorite film, when suddenly the lights flicker and your perfect entertainment center shuts down? It's a frustrating experience that can ruin your evening.
However, the best home theater power manager is the solution that will revolutionize your movie nights. Some of the most notable home theatre power managers we recommend are the Furman M-8X2, PDU PylePro PCO850, and Panamax M5400PM11. We have discussed their features below to explain why they stand out in the market.
With its advanced technology, a home theatre power manager ensures that you can enjoy your favorite movies, TV shows, and games without any interruptions. And that's not all; it also helps you save energy by automatically turning off your equipment when not in use. Dive in to learn more about the home theater power manager.
What Is a Home Theater Power Manager?
A home theater power manager, also known as a home theater power conditioner, is a device that regulates AC power distribution to the devices it is connected to. Apart from regulating power distribution to your devices and electronics, it also offers power surge protection and cleans dirty power flow by either eliminating or reducing AC noise.
Home theater power managers increase the performance of each device and extend its lifespan. They come in a wide range of sizes and shapes and are typically installed either close to the main power source or in a specific area of the home where they can keep an eye on all of the different power supplies.
How does a Home Theatre Power Manager Work for Power Management?
Image Credit: blogspot.com
Home theater power managers function as a barrier between your system and the outlet. They smooth out voltage fluctuations that could affect your device's performance. Their main purpose is to clean and condition electrical power before it gets to the hardware plugged into it.
A power manager provides both power filtering and surge protection by managing AC power distribution. Depending on the price, power conditioners will have varying characteristics.
At most, your power conditioner will provide you with better protection for your equipment to ensure a long lifespan, good electrical quality, and proper power distribution. Let's look at some of the best choices in the market.
Best Home Theatre Power Managers
| | | | |
| --- | --- | --- | --- |
| | | | |
| | | | |
| | | | |
| | | | |
| | | | |
1. Furman M-8X2 Merit Series
Sale
Furman M-8x2 Merit X Series M-8x2 Power Conditioner
AC noise filtering reduces RFI/EMI, Spike & surge protection...
15 amp rating with circuit breaker and "Protection OK" Front...
9 Total outlets: 8 rear panel outlets (including 3 with "wall...
Filtration rating greater than 23 dB, 200 Khz to 10 Mhz, perfect...
Furman's AC noise filtering reduces RFI and EMI interference to...
If you are looking for the easiest home theater power manager on the market, we recommend this Furman M-8X2. We loved how it doesn't complicate things when it comes to surge protection and power conditioning. It has a user-friendly minimal design making it effective in power management.
With its typical RFI/EMI (Radio Frequency Interference and Electromagnetic Interference) filtering, the M-8X2 power conditioner can filter noise produced by dirty AC signals. It also has functional surge and spike protection, and it's all you need from a budget-friendly option to save your electronic equipment.
Image Credit: amazon.com
In addition, it's suitable for use in clubs, bars, and other event venues that are susceptible to current loads from flickering lights and air compressors. It is also a good power manager since it's equipped with nine AC outlets and a 15-amp built-in circuit breaker to protect multiple devices from everyday anomalies in the power supply.
Although we realized this power conditioner didn't come with some extra features like other power managers on this list, it's cost-effective, and its simple design provides enough protection and power.
2. PDU PylePro PCO850
PDU Power Strip Surge Protector - 150 Joule 15 Amp 9...
RELIABLE SURGE PROTECTION: The power supply PDU surge protector...
9 OUTLET: Equipped w/ 8 rear and 1 front outlet so you can turn...
ELIMINATES RFI AND EMI: The built in ac noise filters get rid of...
1U RACK MOUNTABLE: This power strip surge protector is designed...
BUILT TO LAST: Made with sturdy steel chassis, aluminum front...
Another top power manager recommendation is these cost-effective models with a no-frills, simple design. PylePro's PCO850 power conditioner is highly cost-effective, and for its affordable price, it offers good performance.
PylePro PCO850 has nine outlets, one of which is on the front panel, a 15-amp output current, 150 joules of energy dissipation, and a peak impulse current capacity of 1200 amps, all of which work together to protect your home theater setup from harm caused by voltage changes, power outages, and surges.
Image Credit: amazon.com
The PylePro PCO850 consists of an aluminum front panel and a strong steel chassis that will last you for many years. For a pleasing appearance and simple cable management, it also has a rack-mountable design. Apart from the surge protector, the unit also works as an AC noise filter to avoid unwanted radio frequency interference (RFI) and electromagnetic interference (EMI) issues.
3. Panamax M5400PM11-Output Home Theater Power Conditioner
Sale
Panamax MR4300 MR4300 9-Outlet Home Theater Power...
9 protected and filtered outlets featuring exclusive Automatic...
Industries best protection - specifically designed and engineered...
Guards against damaging power spikes and current fluctuations...
$5,000,000 Limited Lifetime Connected Equipment Protection...
With over 30 years of innovation, millions of units sold,...
Panamax MR5400 is another of the best power managers on the market for its quality. It made it to our list for a few reasons, but the most notable one was the fact that it comes with five separate noise-filtering banks. This ensures there will not be current contamination from one output bank to another.
Another impressive feature we realized is that this home theater system has advanced technology that eliminates power surges and their symptoms to resolve any issue before it appears. When the voltage is too low or too high, the Panamax M5400-PM 11 uses its smart feature that turns off the device and flashes red on the voltmeter to alert the user.
Image Credit: amazon.com
When the voltage stabilizes, the light will cease blinking, and the appliance will reconnect. Also, the power conditioner uses automatic voltage monitoring with two displays on the front panel.
4. AudioQuest Niagara 1200
Sale
AudioQuest Niagara 1200, Low-Z Power Noise Dissipation...
Common to all Niagara products the 1200 features the...
Withstands surges and spikes up to 6000 volts
The 1200 can now sit on a shelf like a component with all the in...
Optimized for low-noise directionality
Niagara 1200 uses capacitor forming technologies that vastly...
If you are looking for the best premium power conditioner, we found this AudioQuest Niagara 1200 to be the best option. We loved its premium look, feel, and top-tier performance, which explained the price. The power conditioner is a unique model built like a tank with a minimalistic and straightforward design that still looks elegant and appealing.
Image Credit: amazon.com
The AudioQuest Niagara 1200 power conditioner appears to be spotless, with a power switch, a 15A fuse circuit breaker, and two indicators on the right panel. It comes with seven outlets on the back, two high-current outlets, and five linear ac power filtering outlets.
Not only can the AudioQuest Niagara 1200 be used with home theater systems, but it is one of the best power conditioners for audio equipment. It provides an ultra-quiet operation with a low noise floor, and some users have claimed that it improves a system's resolution and clarity.
5. Panamax MR4300 Power Line Conditioner and Surge Protector
Sale
Panamax MR4300 MR4300 9-Outlet Home Theater Power...
9 protected and filtered outlets featuring exclusive Automatic...
Industries best protection - specifically designed and engineered...
Guards against damaging power spikes and current fluctuations...
$5,000,000 Limited Lifetime Connected Equipment Protection...
With over 30 years of innovation, millions of units sold,...
If you are on a budget, then the Panamax MR4300 home theater power manager is one of the best choices for you. You will be impressed with its extra layer of protection thanks to Panamax's exclusive protect or disconnect feature. It comes with super-fast technology that monitors the power, protecting the AV gear from spikes and surges and automatically disconnecting your devices during under or over-voltage situations.
Image Credit: canuckaudiomart.com
The Panamax MR4300 home theater power manager will boost your AV gear's image and sound quality with level 3 noise filtering, offering two isolated, linear-filtered power banks and two high-current outlets.
The MR4300 has eight AC outlets on the back and two coaxial cable feeds for both an RJ-11 and an RJ45-filtered Ethernet phone line. With a bandwidth of 0-2.2 GHz, the cable protection is compatible with all satellite TV, digital cable, and antenna inputs.
Power Managers vs. Regular Surge Protectors
Image Credit: lifewire.com
Most often, power managers are confused with surge protectors, but the two are different, although they serve the same purpose. A surge protector is a low-voltage capacity device that offers protection to connected equipment from power surges. However, since it has a low voltage capacity, it is not able to handle sudden large power surges like lightning strikes. Therefore, an immediate power surge can potentially damage a surge protector and the connected devices.
On the other hand, most power managers are designed to handle both high- and low-voltage power surges. These power conditioners use a technology called Extreme Voltage Shutdown (EVS), which automatically disconnects any connected equipment in the event of a sudden high-voltage surge. This ensures your connected devices won't be destroyed or damaged by such an incident.
From our definition above, you can see that power managers are more complex devices than a regular surge protector, with more features and functions, and they offer better protection than other similar devices.
Benefits of Home Theater Power Managers
Image Credit: leisuretv.live
There are many benefits to home theater power managers, and they include:
1. Save Money on Energy Bills
Installing the best home theater power manager in your home will offer you some benefits, including saving you money on electricity bills. A power manager can help you save money and energy by controlling how much power each component in your home theater uses.
2. Increased Durability
Home theater power conditioners can significantly extend your sound system's lifespan. They help prolong the lifespan of your home theater system by ensuring that each component is working at its optimum level. This helps to prevent component wear and tear.
3. Improved Performance
Invest in a home theater power manager to enjoy improved performance throughout your complete home theater system. Power management can control how much power each component uses to make sure it is working as efficiently as possible. This can enhance the audio and visual quality of your home theater system.
4. Easiest Way to Manage Cables
One of the great benefits of power conditioners is their ability to help with cable management. Normally, power conditioners come with eight power outlets, which are mounted in a rack. This enables you to switch on and off multiple devices simultaneously. For instance, you can use a single power manager to connect your subwoofer, home theater speakers, and your television to the power conditioner.
5. Ensures the Safety of your Electronic Devices
Several electrical protection features can be added to power conditioners, and the most important one is surge protection. To ensure your electronic devices are protected from electrical surges and damage, you should ensure they are connected to a power manager.
Notably, most people buy power managers to mainly protect their electronic devices, and it's a worthy cause if you live in an area prone to power outages. Therefore, a permanently switched-on device will benefit most from power managers.
Also, by keeping all wires securely hidden and not in a tangle, they can be neatly put away rather than lying around, creating a cleaner and more orderly environment. There is a cover on a home theater power manager that connects and hides all connections going to the power source.
Is a Home Theatre Power Manager Necessary?
A home theater power manager is unnecessary if your home location or area has a continuous power supply of regulated electricity, so depending on the quality of your home's electrical installations, you may only need it for protection.
If you live in an area with frequent power surges or a high density of lightning strikes, a home theater power manager is not an option but a requirement. Although power surges are uncommon, it's a good idea to have an emergency home theater power manager on hand.
Since dirty power is common nowadays, it can degrade the performance of your audio equipment and, as a result, cause damage and malfunctions beyond repair. The most common anomalies are power surges and frequency or voltage fluctuations.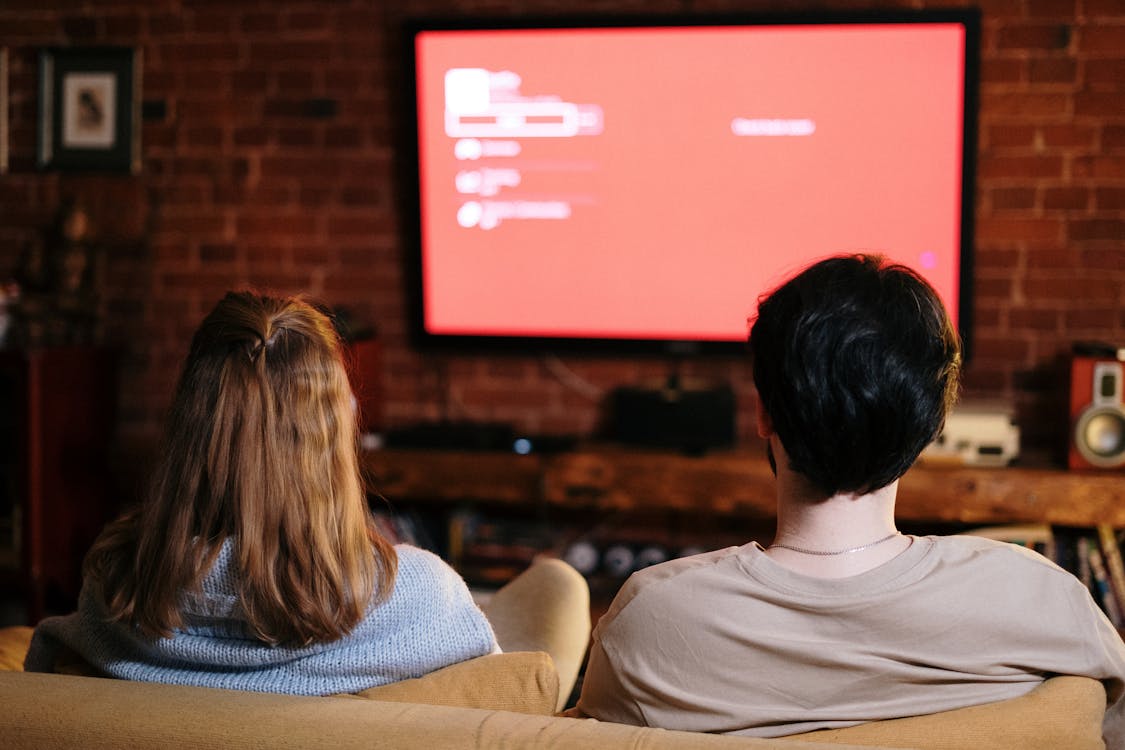 Another reason why home theater power managers are necessary is noise since home theater power conditioners produce white noise when dirty power surges through them. A power conditioner cancels this out and ensures the smooth functioning of a home theater power manager.
Before your appliance is impacted by dirty power, it makes sense to spend money on a home theater power manager. It will be a win-win situation in the long run because the home theater power manager will boost your device's performance and lengthen its lifespan.
Factors to Consider Before Purchasing a Home Theatre Power Manager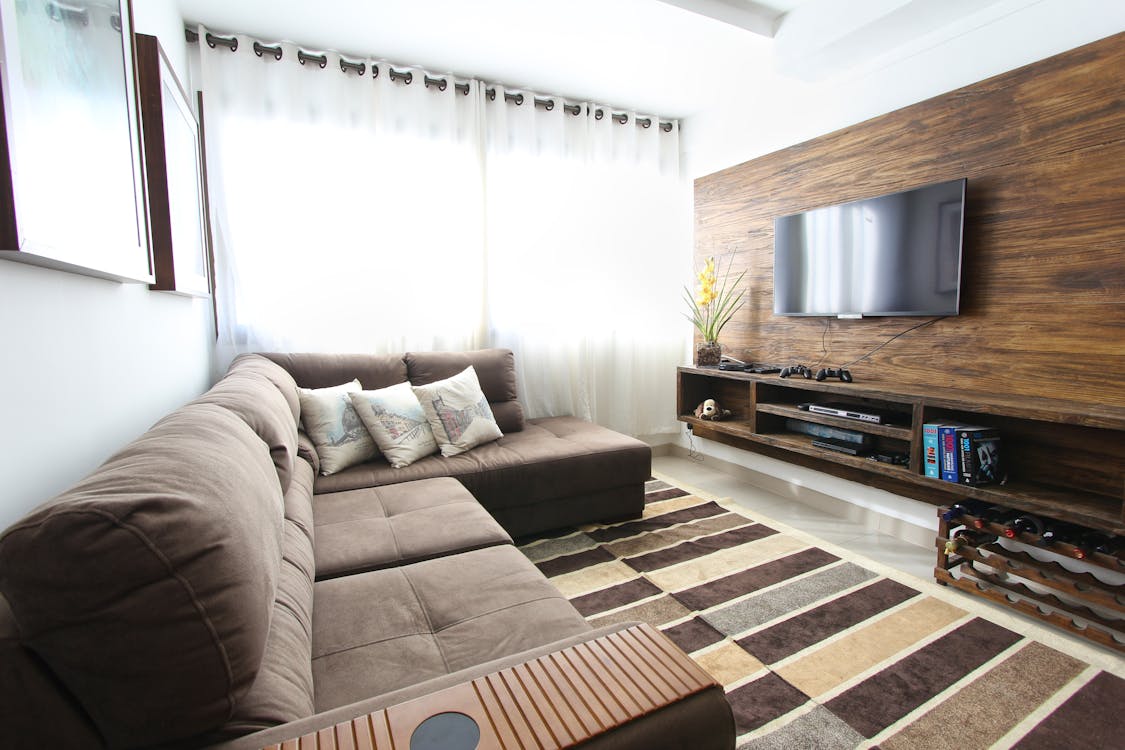 Since the internet is crowded with many manufacturers, making your first purchase can be intimidating. Now that you have decided to purchase a home theater power manager, there are things you should look out for before you purchase one. They include:
1. The Number of Outlets
The most important feature to look out for is how many outlets you will need, as this will include any other items you may need in the future. This is because every appliance will have a different plug size, and different outlets are needed for different sizes. Having the appropriate number of outlets will ensure you have enough outlets in case you need them.
Most home theater power managers come with an even number of outlets, ranging from six to twelve. It's important to buy power management systems with the appropriate number of outlets to accommodate the number of devices.
2. Filtration
Another technical consideration is the filtration rating, where you will need to consider two things. To start with, consider the clamping voltage, which is the level of voltage at which a surge protector shuts down at extreme voltage levels. This helps protect your devices from overload burnout, and you can expect to see 120V to 400V for most home theater power managers.
In addition, it's important to consider the energy absorption rating. This checks the amount of power that home theater power managers absorb, helping check how much power your setup needs depending on the number of devices.
3. Location of Outlets
Another crucial consideration is the location of the outlets. If the location of your different plug types on the power management system hasn't been carefully considered, it may be difficult to accommodate them all. Consider the plugs you currently have in your setup before making a power manager choice.
4. Protection against Surges
Most home theater power managers come with built-in surge protection, so when shopping, ensure you look out for this feature to increase the efficiency of your device. However, some power managers don't include surge protection as an extra benefit.
If your power manager has the additional quality of surge protection, it will be helpful for you and will help your home theater equipment to last longer. If it's within your budget, a surge protector is a good quality to have in your home theater power manager, and you should choose a unit with one.
Image Credit: pinterest.com
5. Absorption Rate and Clamping Voltage
The absorption rate is the rate of energy a power conditioner can handle, and it's measured in joules. The best power manager should have at least 600 joules of absorption rate to offer adequate protection for your power management system.
On the other hand, the clamping voltage is the rated voltage when the surge protector is active. To adequately protect your home entertainment system and other electronic gadgets, this rating should range from 120 V to 400 V.
6. Power Cord
You will need to check the power cord that comes with a power conditioner, mostly its length. However, this will depend on your setup. If your entertainment center is near multiple outlets, then you don't need a long power cord since this will create management issues that you don't have time for.
However, if your power outlets are across the room from your entertainment center, you will need a long power cord to reach the outlets. Otherwise, you might need to adjust your entertainment area to move your electrical devices closer to the outlets.
Another of the main features to look out for is the quality of power cords, and you should check a cable's quality since a good wire can handle large electrical loads. Once you are satisfied with the length, you need to ensure the cord is durable since expensive devices can't depend on thin, easily damaged cords.
8. Budget
Depending on how much a power manager costs, the money you spend on your home theater power manager will be determined by its features. The more expensive a power conditioner is, the more protection and filtration it will offer your electronic equipment and the more outlets it will come with. Therefore, purchasing a cheap or expensive power manager for your home theater systems will determine the lifespan they get.
Conclusion on Home Theatre Power Managers
With its advanced technology and automatic power-off feature, you can say goodbye to power surges and hello to uninterrupted movie nights. So why settle for mediocre movie nights when you can have a seamless and stress-free experience with the help of the home theater power manager? We hope this guide will help you get an uninterruptible power supply from the best options.
Frequently Asked Questions on Home Theatre Power Managers
1. Are home theatre power managers worth it?
Yes, power conditioners are worth it. Since power spikes and surges can damage your home theater equipment, a power manager will be a worthy investment. It will offer a safe way to protect your equipment from power fluctuations.
If you check the return on investment, it will give you an expensive home theater; it is a worthwhile purchase. When you get a high-end home theater power manager, your equipment will be well protected against internal damage, and you won't need to worry about setting aside extra money in case your devices need to be replaced.
2. How long do home theatre power conditioners last?
Depending on the build quality and amount of use, power managers often last between five and twenty years. Power managers should be kept clean if you want to increase their lifespan. However, it's up to you because if you care for and maintain your power conditioner, it can last as long as possible.
To keep the device clean, wipe down the dust with a wet cloth. Most power managers include a lifetime warranty that guarantees the longevity of the product.