GM architecture and design nerds ☕️☕️☕️
Happy holidays & welcome back to the only newsletter that truly knows how you architects out there are feeling on the daily: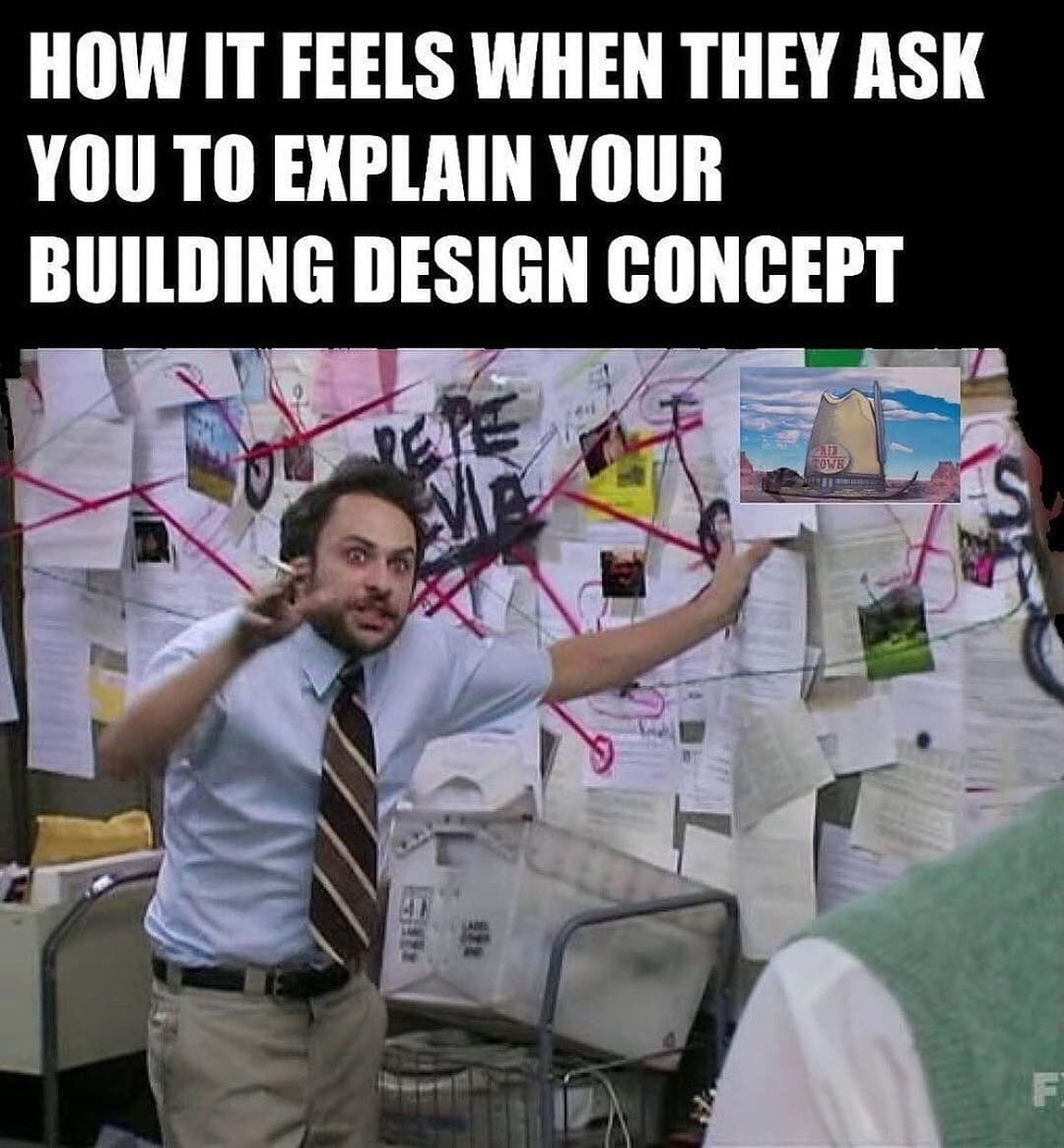 No judgment, we promise ✌️🤪
What's on deck? ⚾️🧢
→ Snøhetta making an east coast splash 👀
→ OMA's Yin-Yang Hits Brooklyn ☯️
→ World Cup's Next Home(s) 🏟️
→ Best of: World Architecture Awards 🏆
→ Another Spicy Edition of Who Said What!? 🗣️🎙️🙊
→ Drop It Like It's Hot 🔥🔥🔥
Big week, let's roll 😎
Snøhetta's Splash: Sex & Books 👀💦
Making waves is nothing new for Snøhetta, the international Norwegian-American firm with one of the coolest names in the biz. This week, they dropped the renderings for the latest Museum of Sex locale, following up the well-received NYC location with a hot new design in Miami.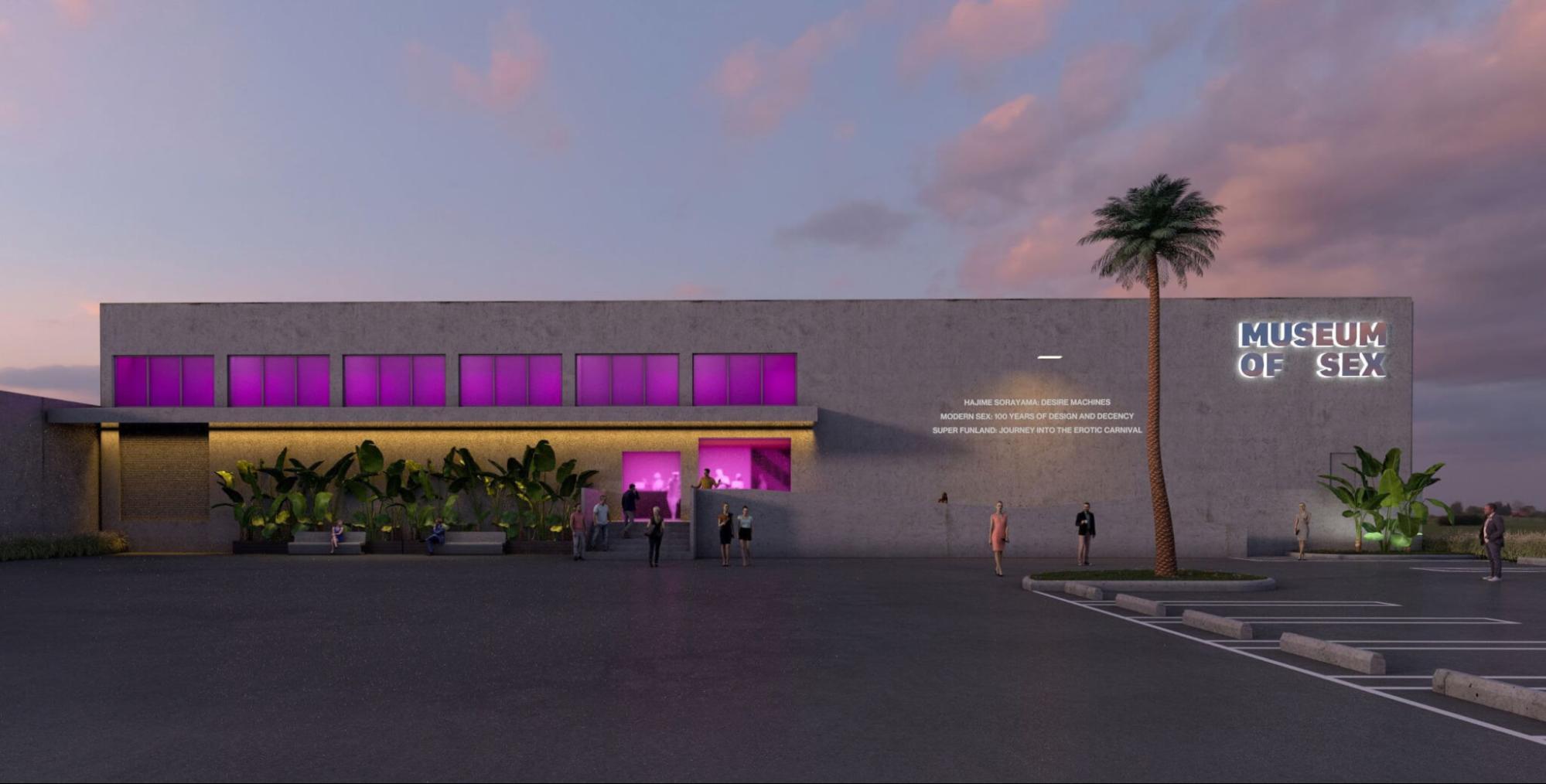 The extremely hip converted warehouse will also feature 3 galleries, a store, a bar, and probably an uncountable mass of Tinder dates. Plan is for it to open in 2023.
Plans for the firm's new Westchester Square Library were also revealed this week, with a serious tree theme to complement the neighborhoods particularly arborous vibes (Westchester is NYC's greenest borough by far).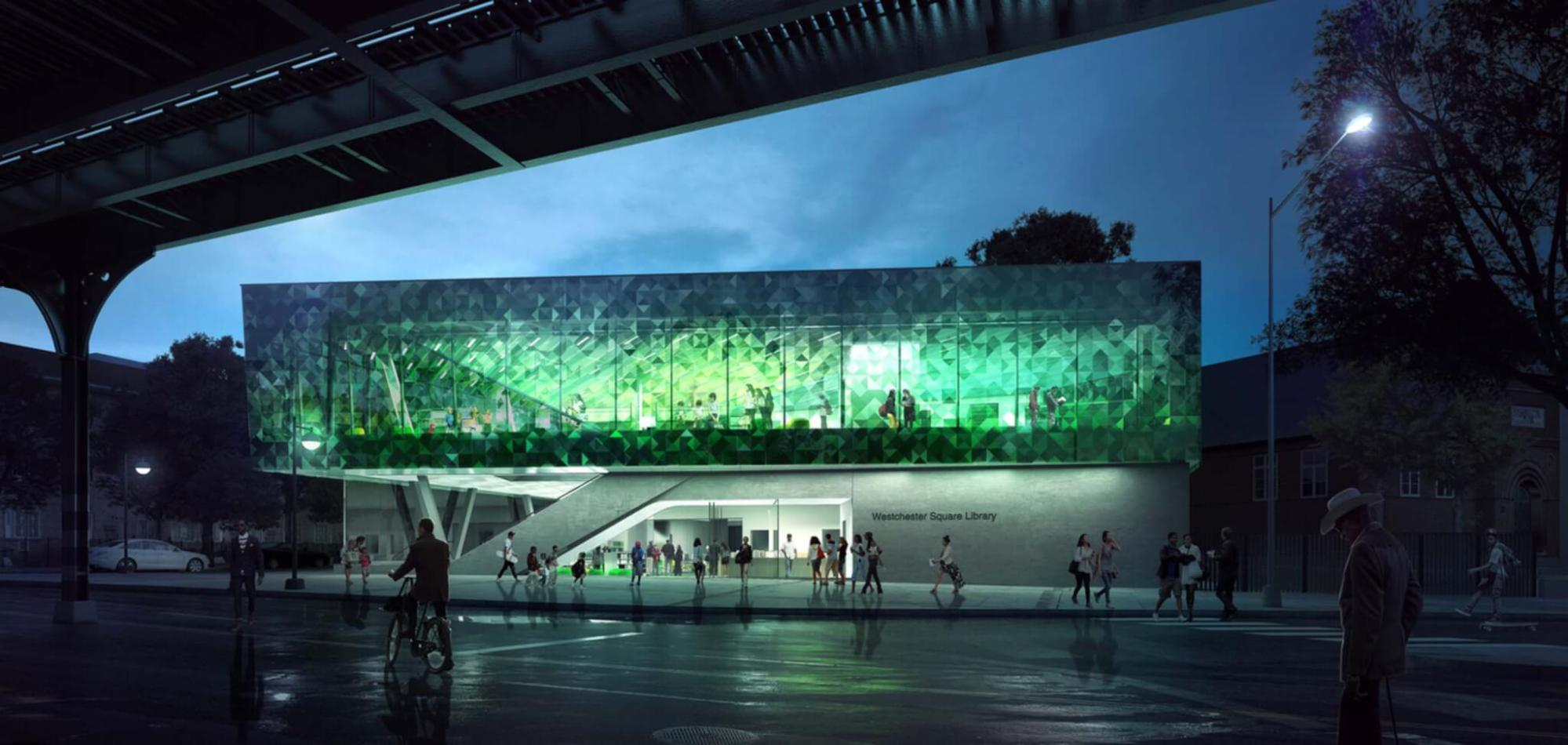 Construction on the library (def not their first) will begin in 2024 and the structure is expected to be completed and open to the public by 2025.
Needless to say, Snøhetta stacked all sorts of Ws in 2022 and it will be interesting to see what drops for them in 2023, as the ball is set to get rolling on their $100M reimagining of the Powell Theatre in St. Louis, too.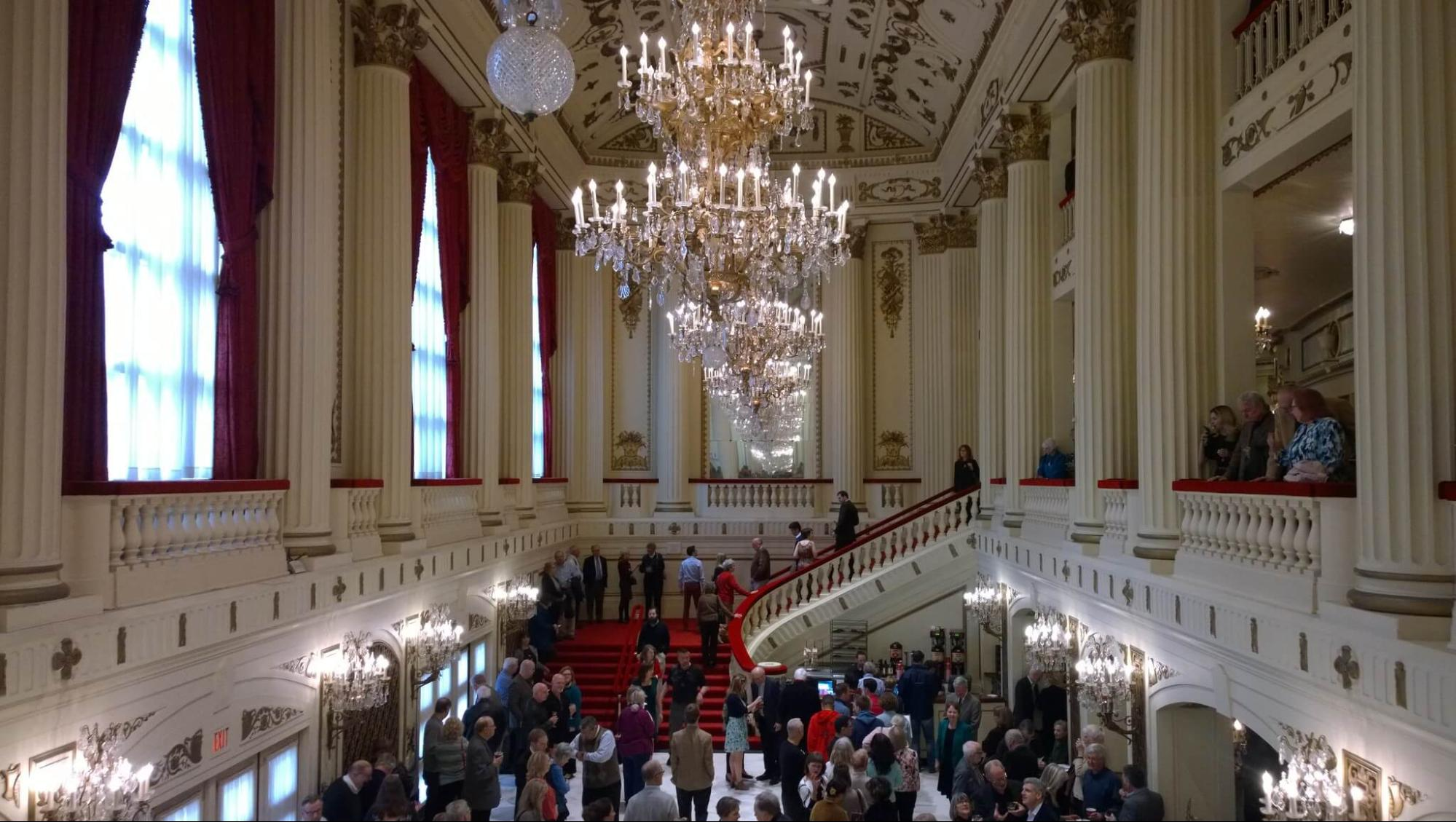 OMA's Yin-Yang Hits Brooklyn☯️
The Manhattan skyline might get the attention most of the time, but Brooklyn is starting to put up a fight. OMA just developed this"Yin & Yang" pair on the waterfront and they're looking classy.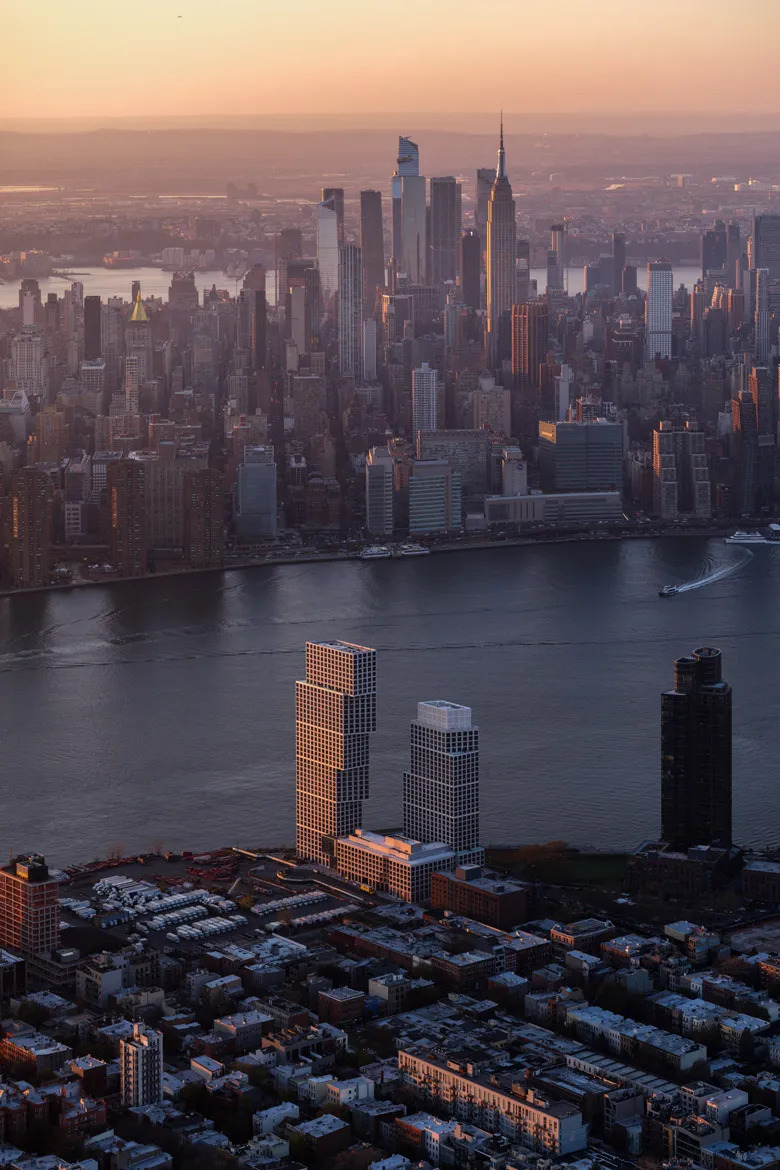 OMA, the international firm founded by Rem Koolhaas & co., have a lot of irons in the fire around the world right now, with projects in around Europe, North America, Asia Pacific, and the Middle East at various stages of development.
This 745-unit contribution to the Greenpoint Landing Project is probably the biggest deal OMA has managed to land in NYC so far, and word on the street is they are arguably more stunning from the inside than they are from their exterior.
Amazing stuff to see from a major firm 🙏
Preserving 2022 🏚️👨‍🔧
Preservation really came to the foreground of the conversation this year. Anti-demolition advocates racked up some serious Ws, and this article looks at 14 of the biggest & best. Here's my top 3: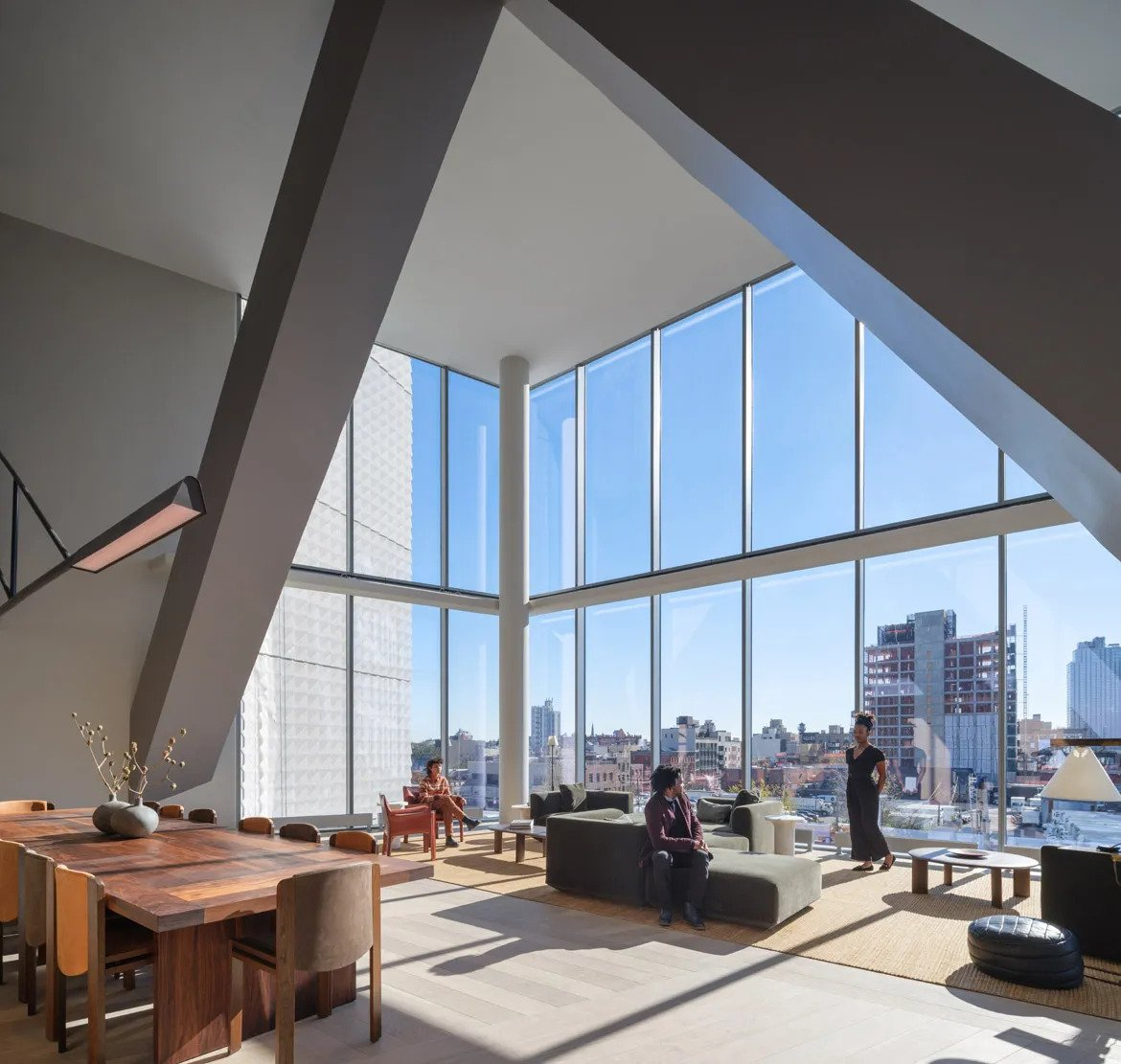 Koolhaus would be into it, I think.
The Next World Cup🏟️
Gotta admit, Messi (the goat) leading Argentina to his first World Cup W was a nice end to what was in many ways a controversial world cup in Qatar. Luckily, the next World Cup won't require the building of temporary stadiums (already being torn down) or anything of the sort— hosted in Canada, USA, and Mexico, the structures are already ready and waiting (other than some renos and mods, of course).
What are the best?
An obscure old power station in Sacramento transformed into "the SMUD Museum of Science and Curiosity."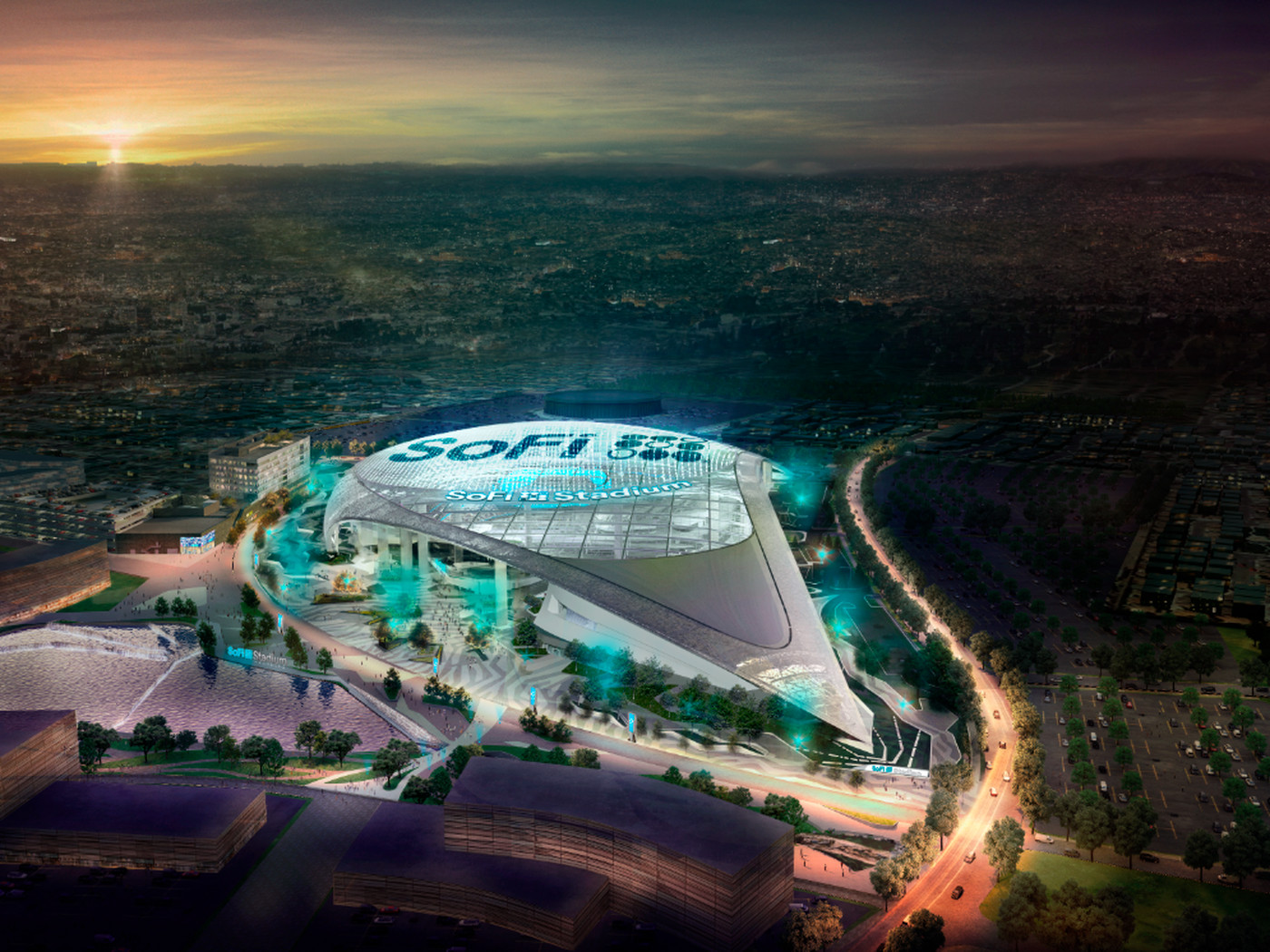 So-Fi Stadium in LA (by HKS)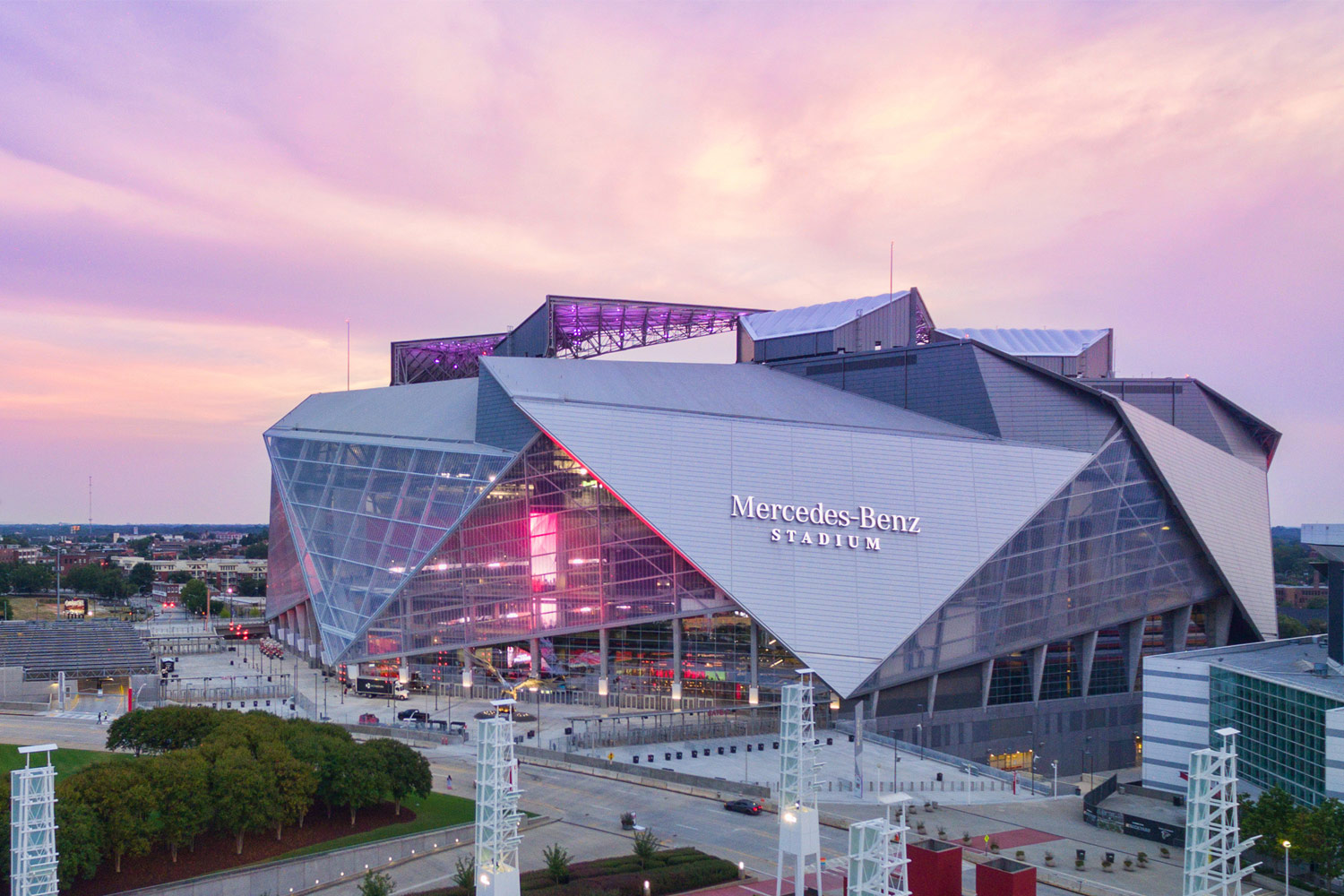 Mercedes-Benz Stadium in ATL (by HOK)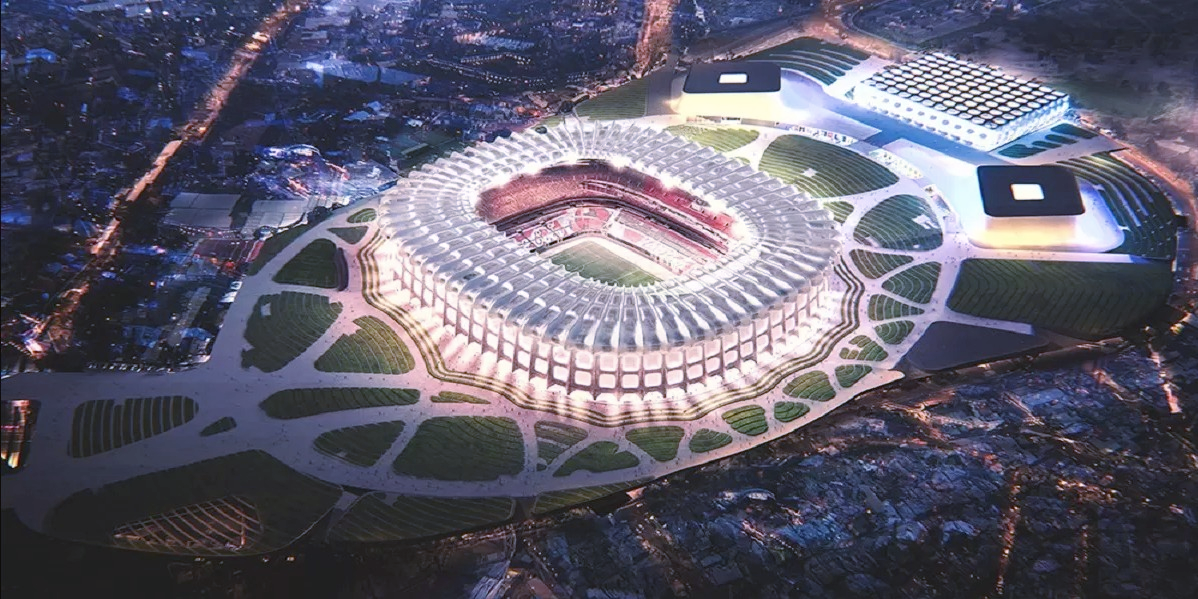 and Estadio Azteca (Pedro Ramírez Vázquez and Rafael Mijares Alcérreca).
Check the article for the other 13— your mileage may vary.
World Architecture Award Winners 🏆
Another post at the end of 2022, another awards recap. Don't lie, you love it. Best of the best. Here's my Top 3 Favs who took home WA Awards this year.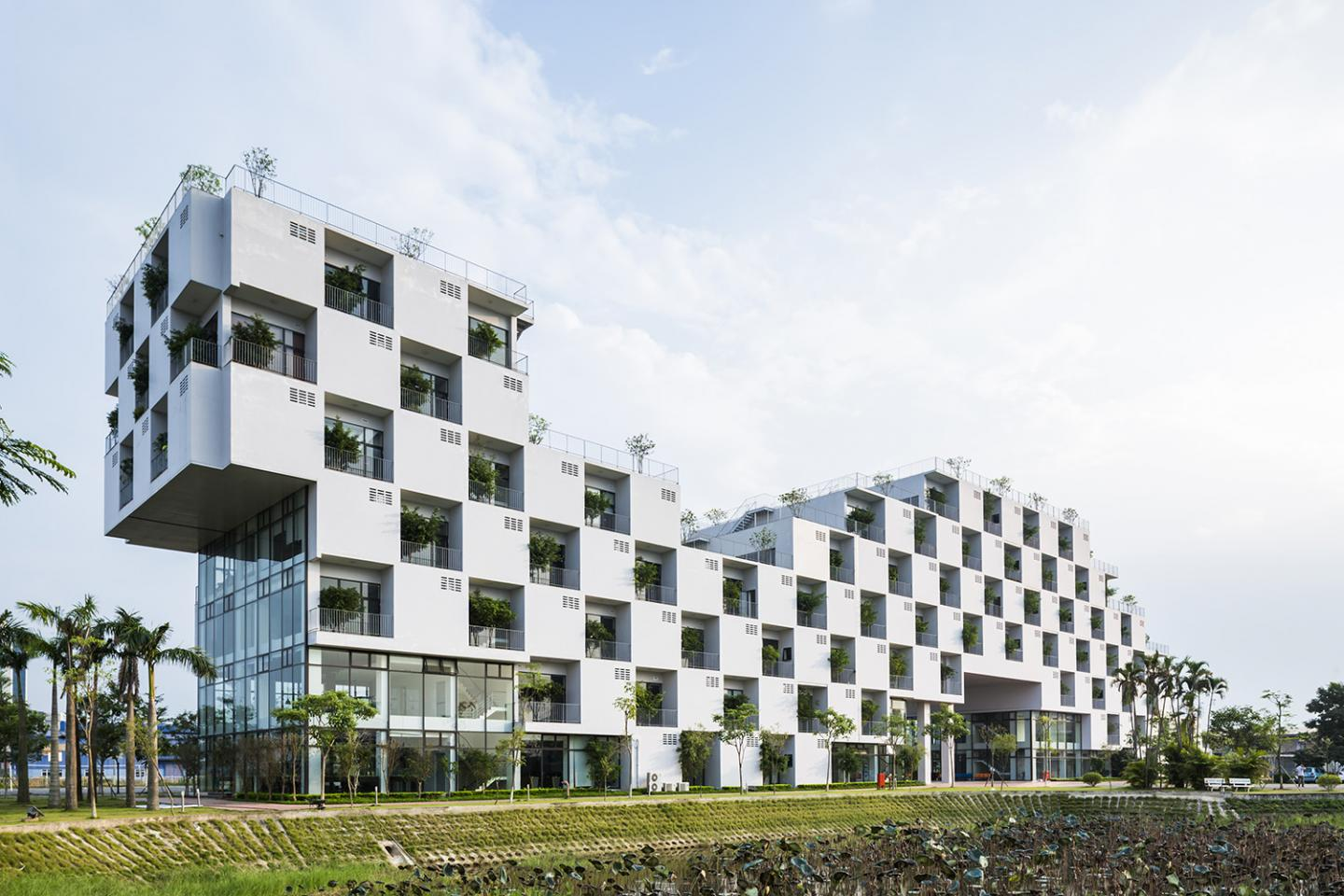 VTN Architects won for Best Educational Building for FPT University in Hanoi, Vietnam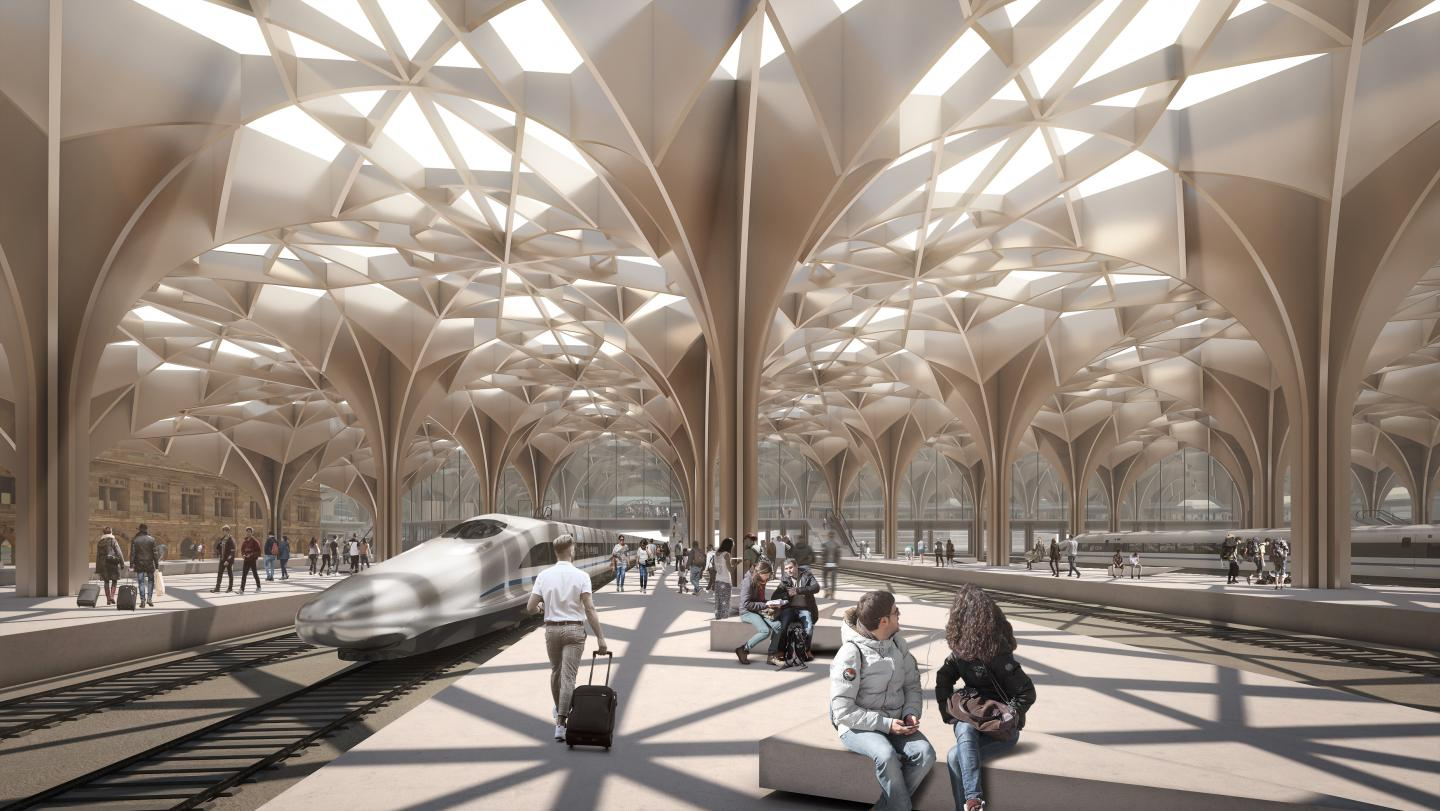 Studio Symbiosis won for Best Public Infrastructure with their redevelopment of Nagpur Station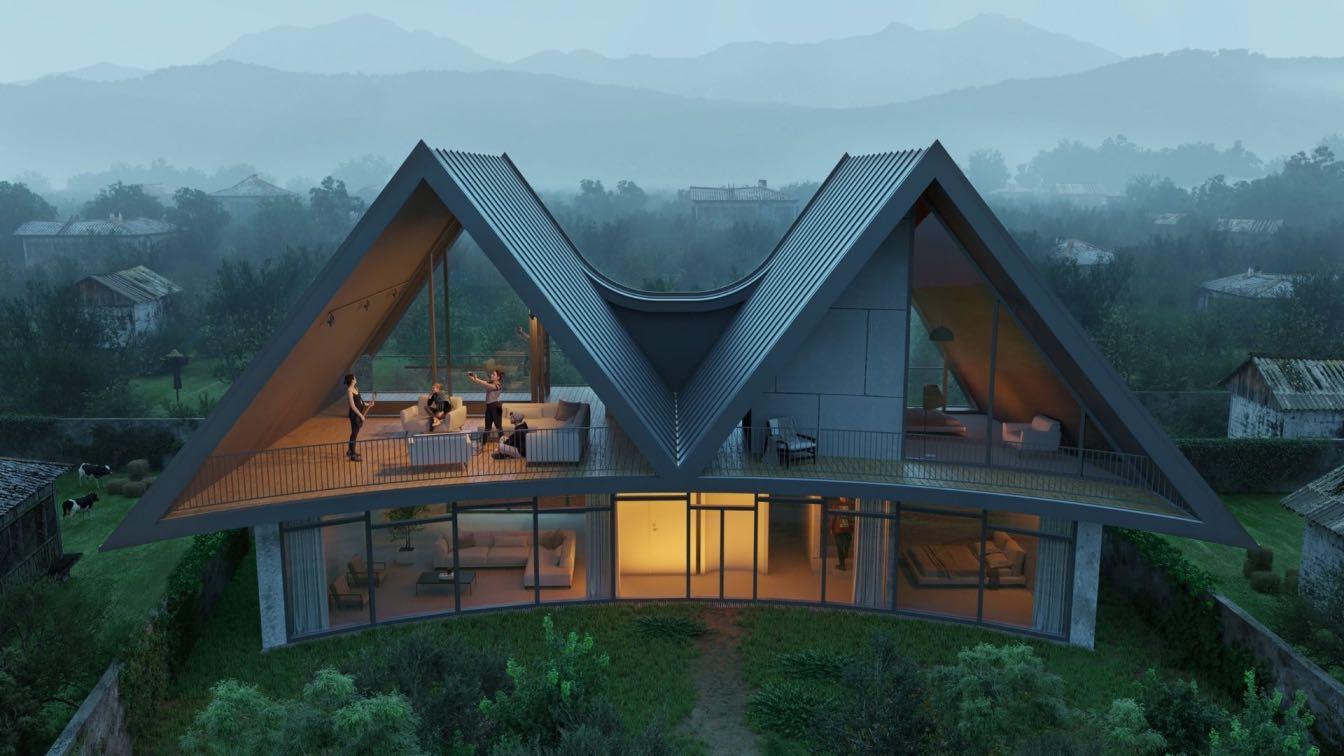 Babak Abdolghafari wins Best Residential Building for "Abkenar House"
Who Said What!?! 🗣️🎙️🙊
"The death of the office building has been occurring for decades; it has just been masked by a booming economy that was continually inventing new services. At a certain point, the logic that those businesses also needed more space stopped working. COVID and its side-effect recession marked that point, rather than causing it."
→ Aaron Besky goes off on deserted downtowns
"We're almost neutered in the way we have been using the Earth… We're almost saying okay, just take what we have and you can do anything you want with it… Canadian design has to be much more radical… We have to un-fuck the processes in which we turn our abundance into garbage."
→ Jennifer Hahn walks us through the hot takes dropped by Andrew King, one of the minds behind the Manifesto of Canadian Design published by Lemay
"The actual design process is hard to replicate using ADI. It lacks 'embodied cognition' which reasons that a living creature's physical presence has bearing on how it thinks, and that the mind is not only connected to the body, but that the body influences the mind."
→ Ben Dreith gathers comments from various thought leaders on "How AI software will change architecture and design"
Drop It Like It's Hot: New Structure of the Week 🔥🔥🔥
Featured in Architectural Digest's 2022 "Works of Wonder" the Chapel of Sound in Beijing is incredible…