GM architecture & design geeks 🤓
we're back with the newsletter that promises to give you a bit of both:
but mostly, we're here to give you the news on what's good in the world of architecture and design 😎
Also, Black Friday is here, the holidays are rolling, so I've put together the 55 Best Gifts For Architects In Your Life: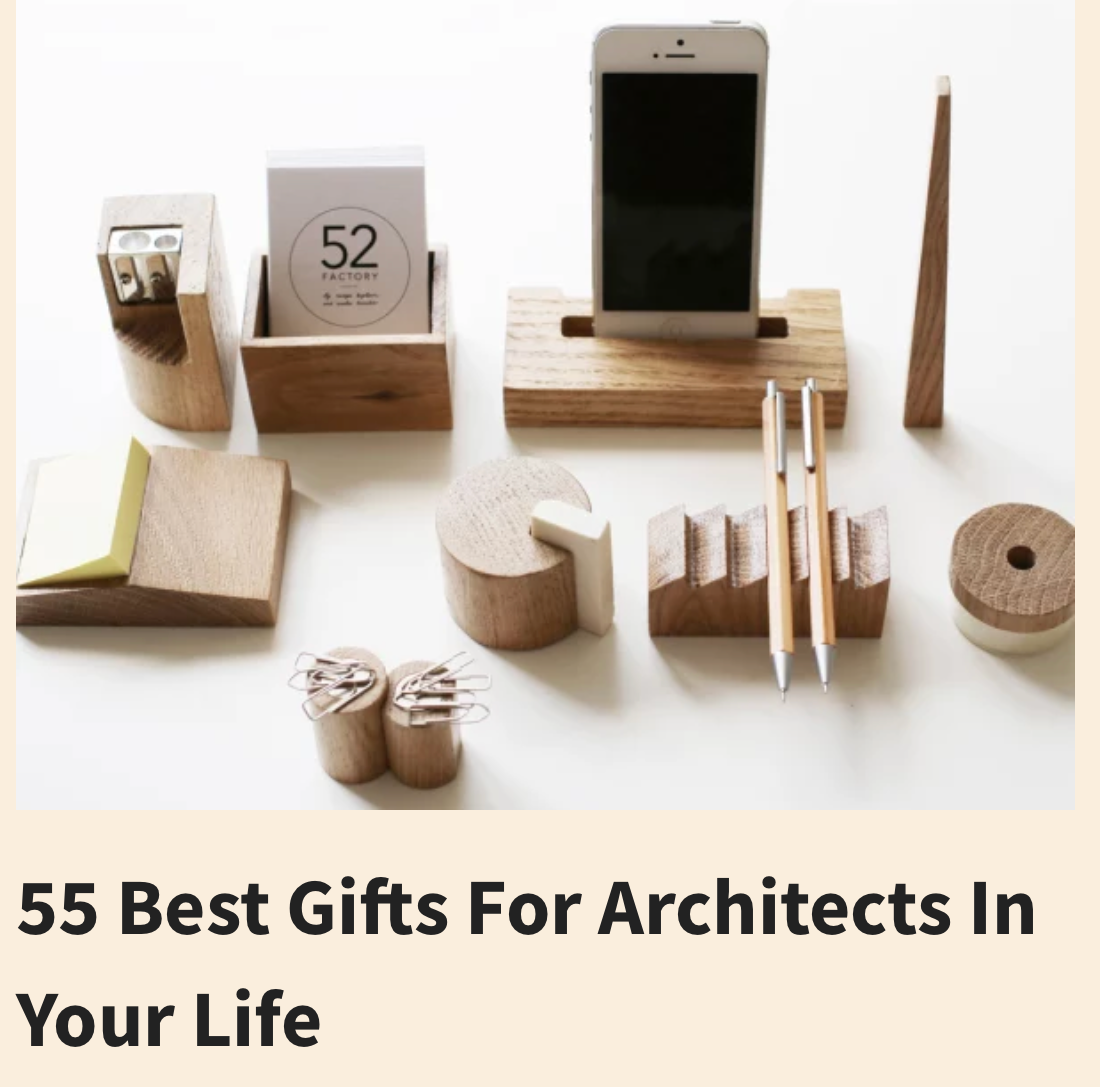 (fwd this to your S.O— you're welcome)
In The Headlines: What's On Deck? ⚾️
Turkish Castle Ghost Town? 👻🏰
Controversy @ The National Gallery 👀
In Praise of Fireplaces 🔥🪵
House of the Year Finalists 🌟🏆
Another installation: "Who Said What!?"🗣🗣🗣
This Week's Edition of Drop It Like It's Hot 🔥🔥🔥
Turkish Castle Ghost Town 👻🏰
Not all big dreams come true. In this wild write-up by Silviya Masani at World Architecture, she spills the tea re: the construction of this incredible castle site that began in 2011, but fell into bankruptcy after about 50% of the construction had been completed ❌😵❌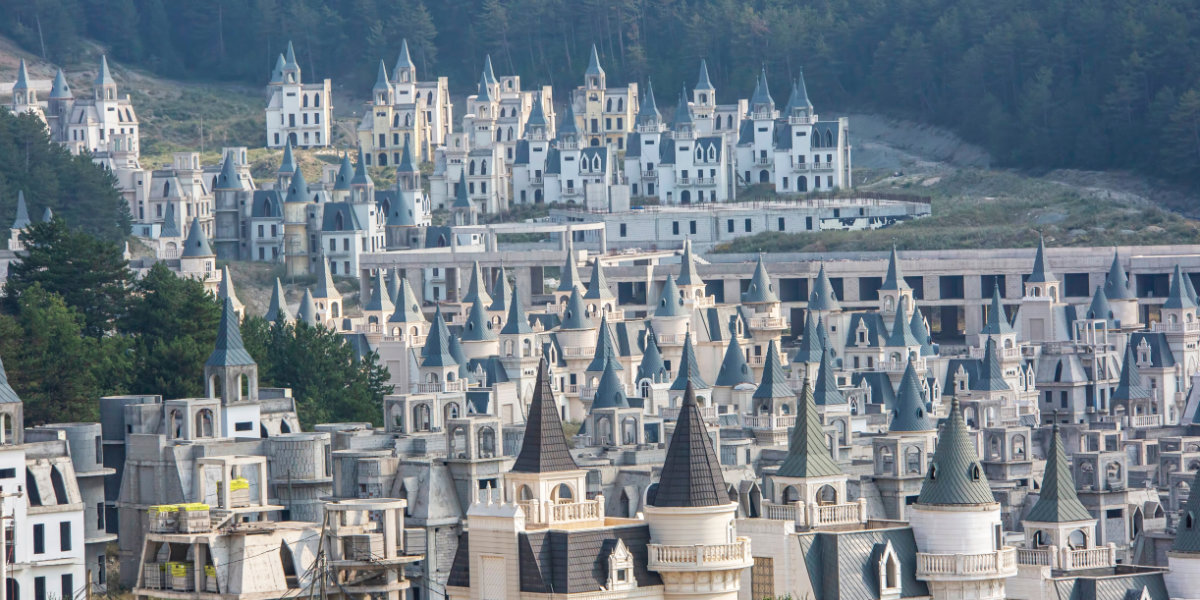 Over 700 of these identical castles were constructed in an effort to boost Turkey's tourism sector, and many more were already sold as residential units, too. Then… 7 years after construction began…? The project crumbled— falling almost $30M into debt. Masani asks: "What will this project be in the future? Will the construction resume or will the town turn into a graveyard in the hopes of becoming a residential attraction?"
Interesting question, cool article, good story.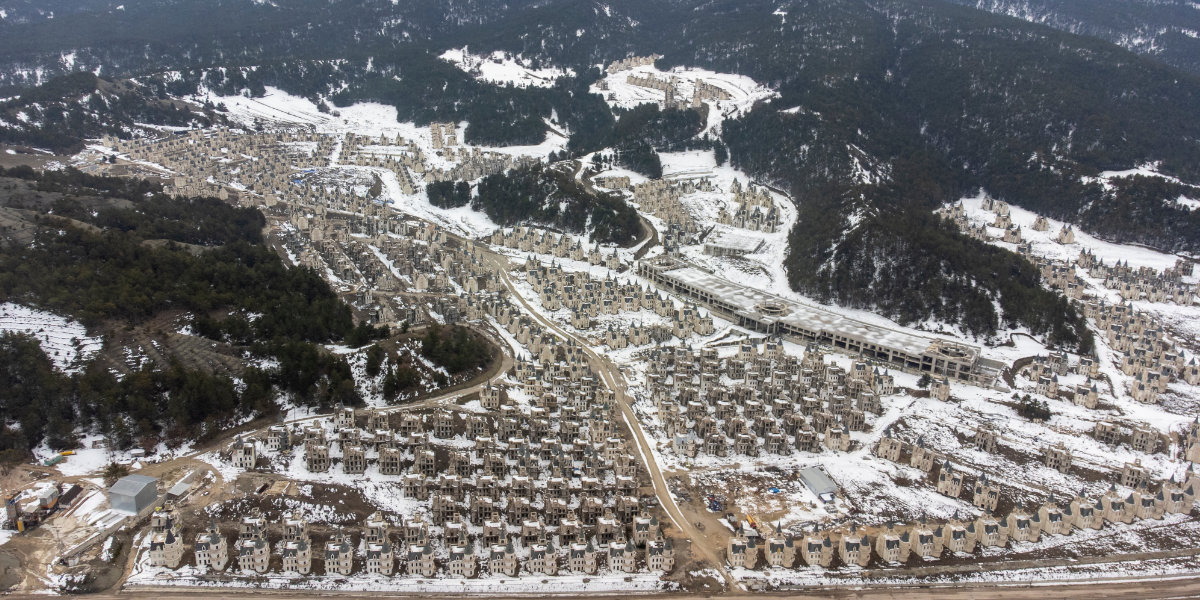 One of architecture history's massive Ls?
Controversy @ The National Gallery 👀👀
Ignoring warnings from RIBA and beyond, Westminster Council's Planning Office is moving along with a highly controversial application for approval re: the National Gallery of the UK's entrance lobby.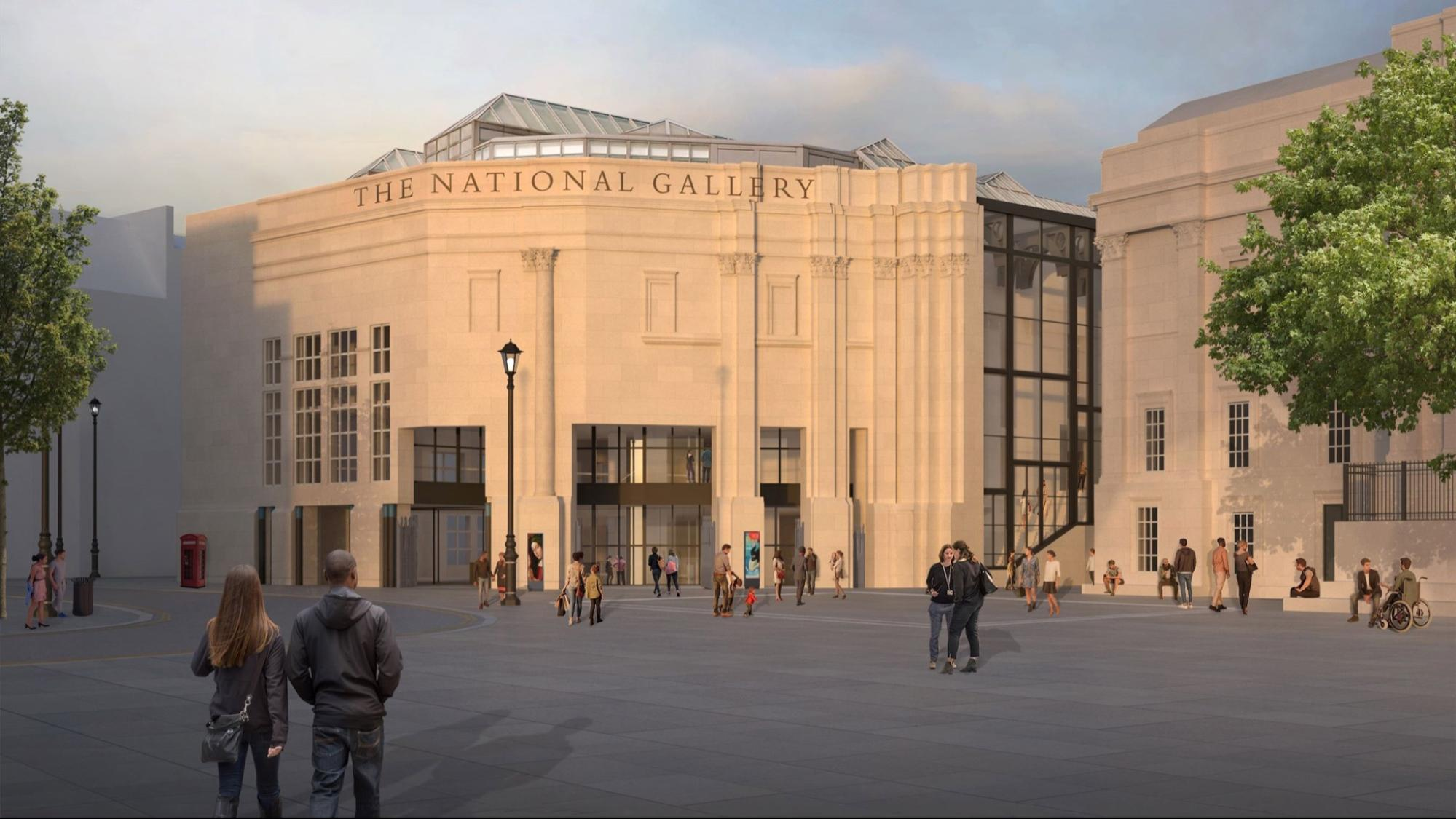 After a ton of public and professional pushback and criticism (many, many dunks🏀)- incl. an open letter from eight (8!) former RIBA presidents- they're planning on moving forward with a version of the proposal which is, no joke, "even more ill-considered" than previous ones that were drawing the outrage in the first place. In fact, this so-called "revamp" is being compared to "ubiquitous corporate, airport concourse aesthetics" and "an act of vandalism."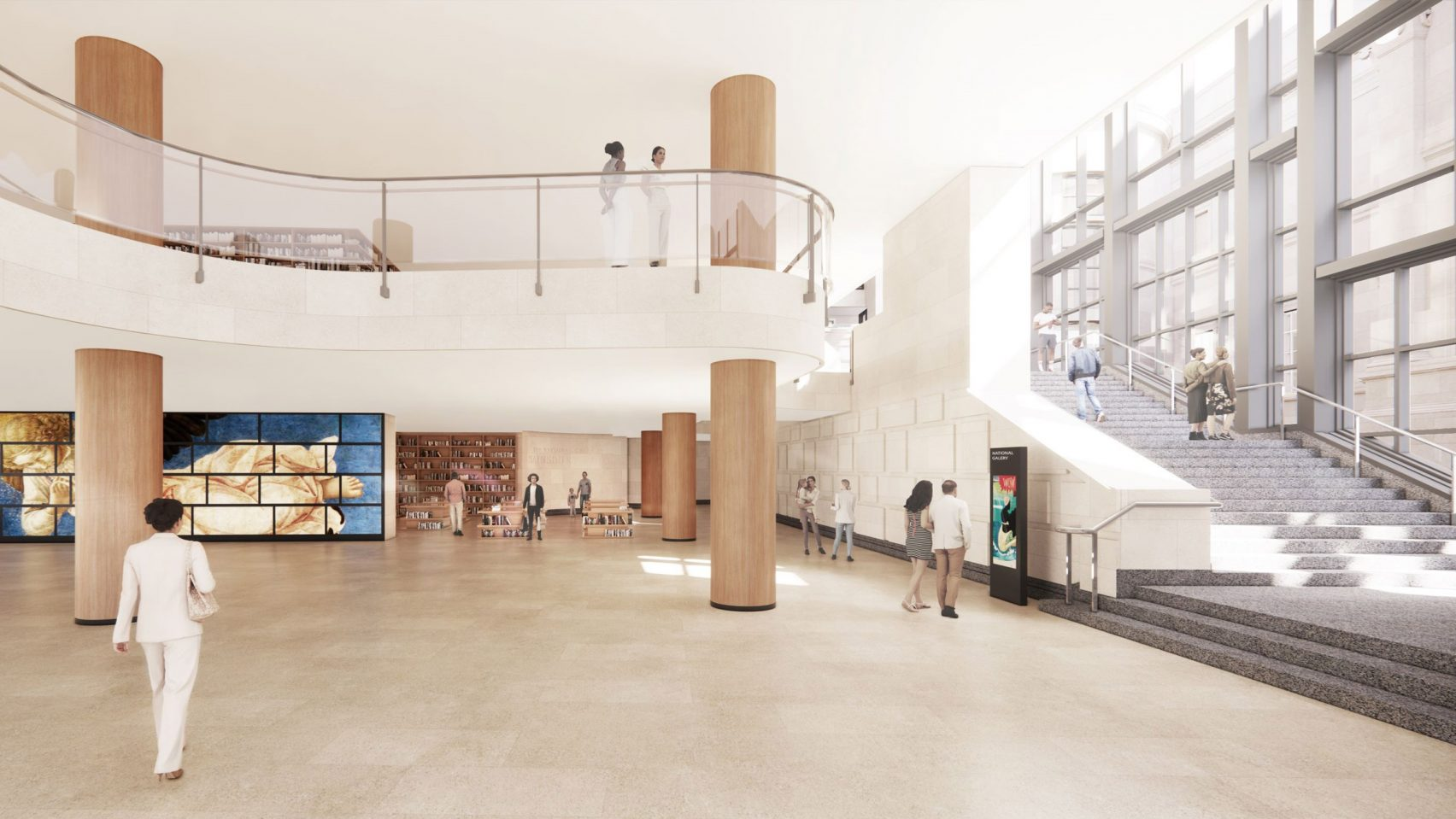 In an interview with Dezeen, an expert on the work of Venturi (V being the original architect) claimed: "Selldorf Architects propose to neutralize the entrance situation by turning it into a brightly lit double-height showroom, thereby pulling the rug under the building's processional logic."
Oof.
In Praise of Fireplaces 🔥🪵
Winter is coming, folks. That means I can't be the only one with wood-burning fireplaces on the brain. And this piece by Eric Baldwin @ Architizer takes inspiration from Certified Real One Frank Lloyd Wright, reminding us of his concept that "the hearth is the psychological center of the home."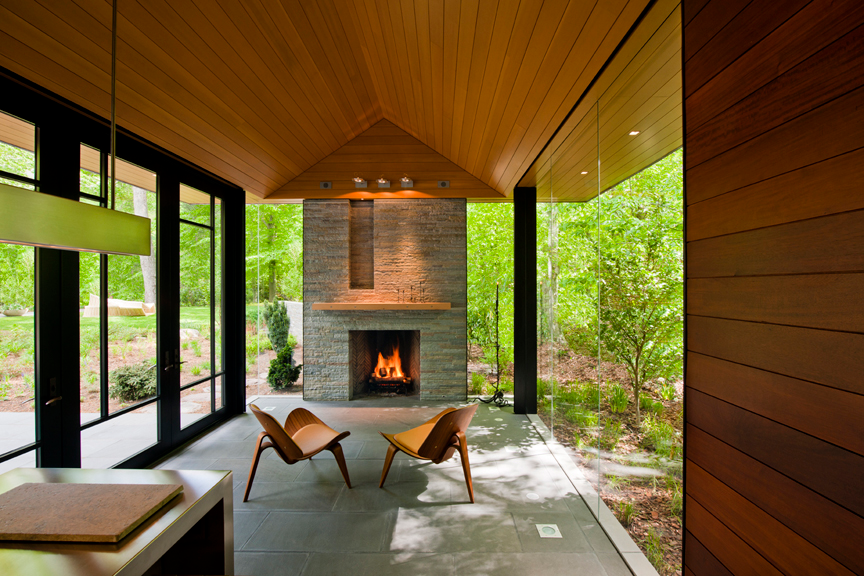 Baldwin goes on a deep dive through the many homes the site has profiled and picks out some stunning examples that bring FLW's quote to life.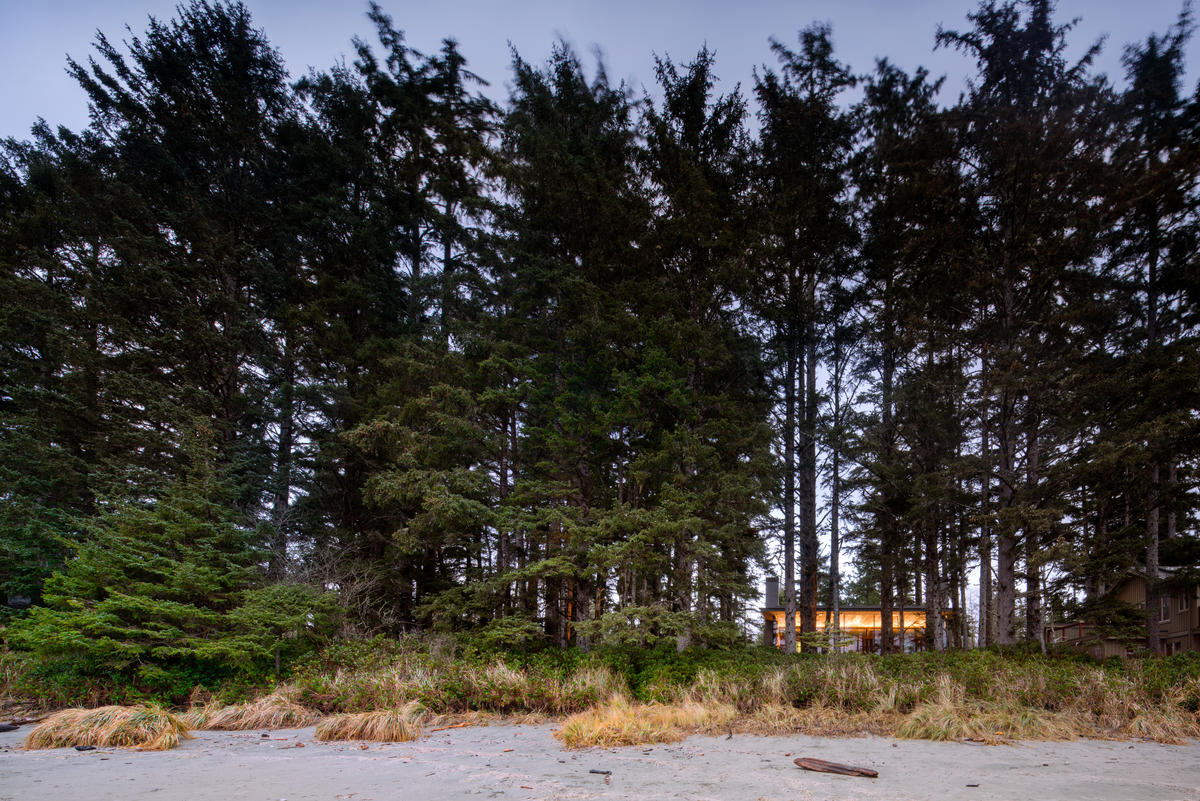 Absolutely dreamy stuff.
House of the Year Drop 🌟🏆
Speaking of dream homes + RIBA (see how I tied that together?), RIBA just advanced to the second round of 2022 House of the Year candidates and there are some absolute stunners.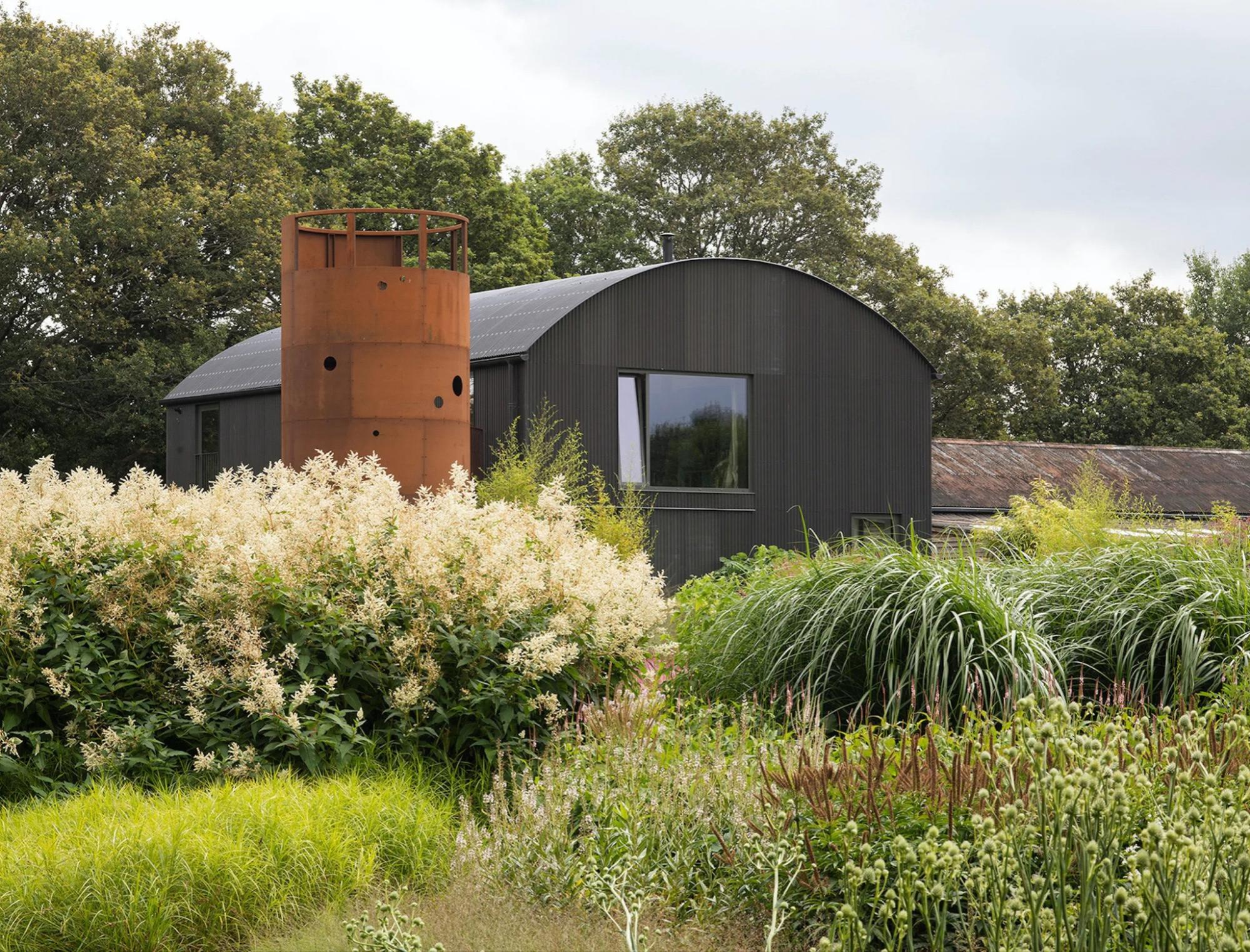 They're up to 7 finalists and – this is prob the least surprising news of the day – BIG emphasis on carbon reduction goals this year. Which kinda explains why retrofits like this beauty like Prewett Bizley's "Mews House" deep retrofit in Notting Hill is a serious contender for this year's award.
Mews House Deep Retrofit Project, Notting Hill
Absolutely worth following who takes this year's prize.
Who Said What? 🗣🗣🗣
"For the time being, AI architecture is simply another form of architectural vapourware: the bling-bling never-to-be-realised concepts and dubious utopianism that spread online like visual fungus. But even that fungus has a little nutritional value, as small and ambitious design practices and render studios use it to promote their work and get attention."
— Will Wiles on the prospects of AI taking your job in architecture
"The UN's Emission Gap Report 2022 makes for stark reading. Their environmental agency sees "no credible pathway to 1.5C in place", while "the failure to reduce carbon emissions means the only way to limit the worst impacts of the climate crisis is a rapid transformation of societies". We simply cannot assume we can continue to demolish old buildings and build new replacements without consequence."
— MESH Construction Consultancy's Zoe Curnow chiming in on the retrofit vs. demolish debate
"For years and years, we've had everyone create a silly building design and then stick a couple of solar panels on top and call it a green building… This kind of sloppiness was allowed all the time."
— UN Race to Zero ambassador Sarah El Battouty on the not-so-distant history of sustainable architecture
Drop It Like It's Hot: New Structure of the Week 🔥
This fresh construction in Suzhou, China – Restaurant of Metasequoia Grove by GOA- is being called by some the "most beautiful restaurant in the world."