When music legends are mentioned, you can't miss the name Paul McCartney on the list. Paul is a legend worldwide, best known as a member of The Beatles. The talented musician is now a multi-millionaire with a net worth of £800 million, making him one of the world's wealthiest musicians. With the money, he has invested in real estate and owns multiple residences. So, where does Paul McCartney live?
Who Is Paul McCartney?
Sir Paul McCartney is an English singer, songwriter, self-taught pianist, and guitarist. He was born in Liverpool on June 18, 1942. He rose to fame as one of the members of the Beatles, where he played bass guitar and shared lead vocal duties and primary songwriting with John Lennon.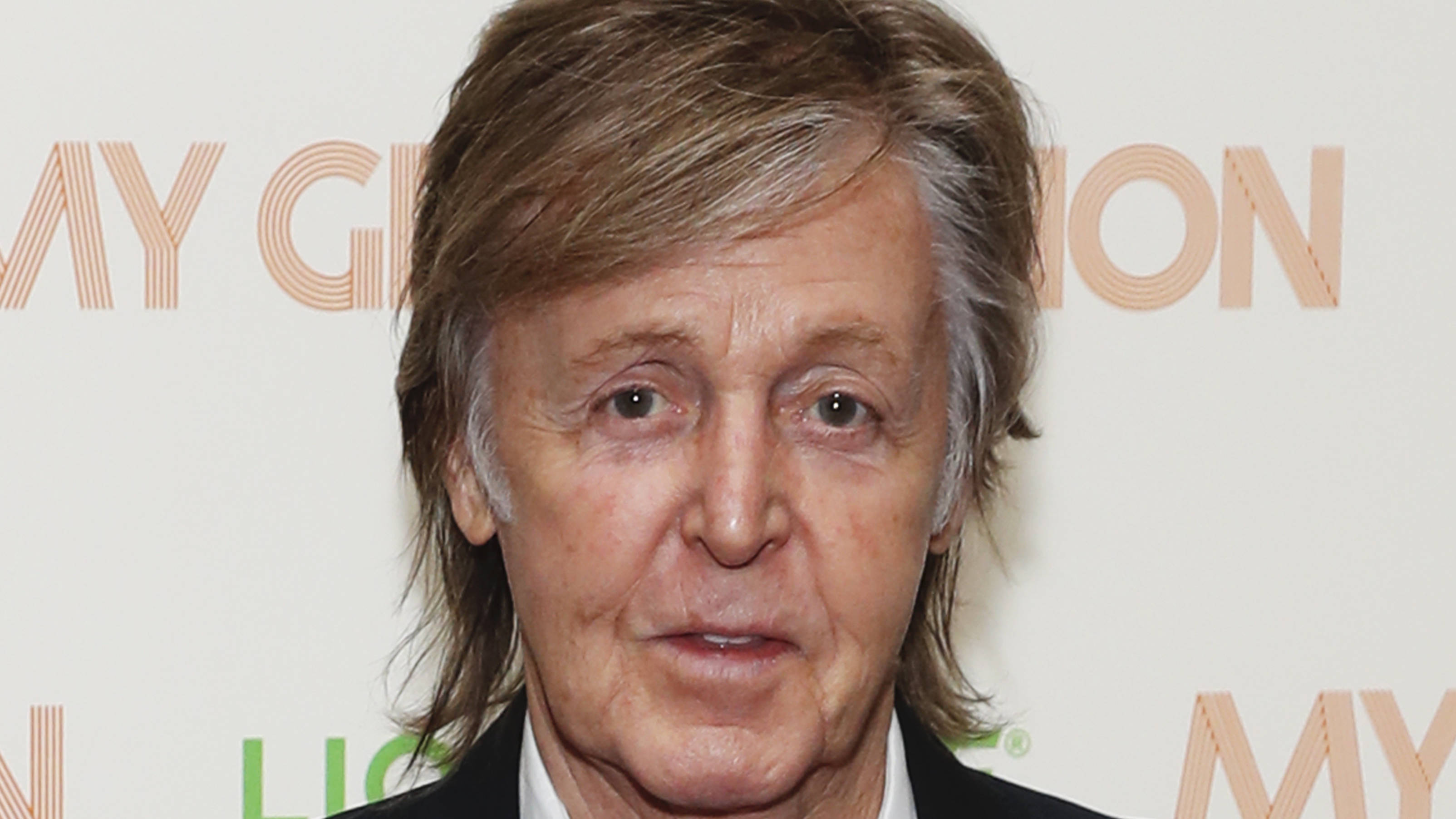 Image Source: smoothradio.com
Paul McCartney is among the most successful performers and composers. He is well known for his melodic bass playing, diverse and wide tenor vocal range, and musical eclecticism. Besides, he was quite good at exploring music styles ranging from classical and electronica to pre-rock and roll pop.
The group released several groundbreaking and influential albums throughout the decade, and their popularity helped to usher in the "British Invasion" of American popular music. After the Beatles disbanded in 1970, McCartney formed the band Wings and released multiple albums with them. He also had a successful solo career.
He continues to be active in music and other areas like TV, films, poetry, and activism. Let's check out his real estate portfolio now that we know who Paul McCartney is. Read on!
Where Does Paul McCartney Live?
After rising to fame with the Grammy-winning band, Paul McCartney acquired a 160-acre farm in East Sussex, England, in 1973. The large property is where the musician isolated with his daughter Mary and her family during the coronavirus pandemic. He once lived with his late wife Linda and raised their lovely children, Heather, Mary, Stella, and James.
Image Source: dailymail.co.uk
Sir Paul McCartney's dubbed Blossom Wood farm yields a variety of crops, including wheat, rye, and peas. The property also has a fir tree given to him by George Harrison shortly before his death in 2001.
Besides the farm, he bought other houses as his career became more successful.
1. The Manhattan Penthouse
One of Sir Paul Mccartney's most expensive acquisitions was a $15.5 million triplex penthouse in Manhattan in 2015, which he shared with his third wife, Nancy Shevell. The three-story penthouse is located right from Central Park on New York City's notoriously elegant Fifth Avenue Museum Mile. It has four bedrooms and 4.5 bathrooms.
Image Source: luxatic.com
The house features an all-glass, modern facade, while the interior has a 1960s vibe with ten rooms. Also, the house has white marble flooring, mirrored walls, double-height ceilings, and a floating marble staircase embellishing the L-shaped lobby and gallery.
Furthermore, the house has 30-foot wide floor-to-ceiling windows in the living room that give a breathtaking view of the Central Park reservoir and a wrap-around terrace covering the structure's 40-foot width.
Rumors have it that he plans to sell the property for a significant loss of just $8.5 million, a massive drop from its buying price.
2. Paul McCartney's Childhood Home
Paul McCartney lived in the childhood home, located at 20 Forthlin Road in the Allerton area, from 1955 until 1964. The house was labeled "The birthplace of the Beatles" since it is where the band composed and practiced their first songs. When moving into the house, McCartney was in secondary school, and ten years later, he had enough money to purchase his father a home in the upscale Heswall neighborhood.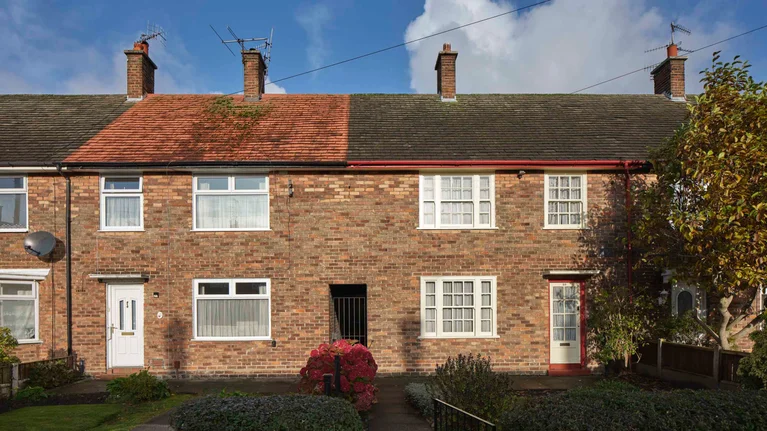 Image Source: nationaltrust.org.uk
The Beatles' childhood house has been owned by the National Trust since 1995 and is available to the public for guided tours. It has been preserved and maintained in the same condition as in the 1950s. Furthermore, it has many original pieces of furniture and artifacts from the McCartney family.
3. Sir Paul McCartney's St John's Wood Home
The house is in the affluent neighborhood of St John's Wood in London, England. Sir Paul McCartney bought it in 1965 for £40,000, which he still owns.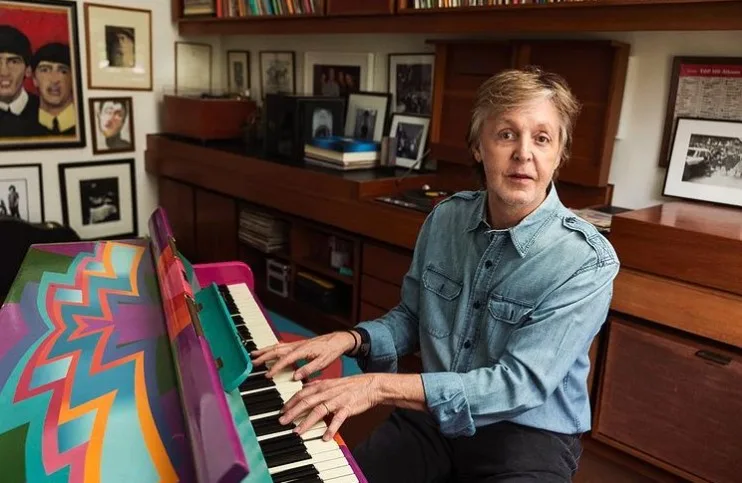 Image Source: hellomagazine.com
The property is close to the iconic Abbey Road Studios, where the Beatles famously recorded many songs. It features a large garden, multiple bedrooms, a grand staircase, and a private pool.
Neighboring houses have appreciated up to £16.5 million, implying that the mansion is worth much more today. Paul has many wonderful memories of where he hosted his wedding reception with Nancy Shevell in 2011.
4. Paul McCartney's Modest East Hampton Home
Paul bought this small house in the hamlet of Amagansett, East Hampton. The house cost him $495,000, and the purchase was motivated by his late wife, Linda, who died in 1998. Besides buying the home, Paul purchased the 22 acres around it.
Image Source: ew.com
The 2,300-sq ft home has a bright and airy living room, a dining room, and a kitchen with high ceilings and hardwood floors. The master bedroom has an en-suite bathroom with a spa tub. Outside, the house has a wrap-around deck, a swimming pool, and a sun deck. The property's landscaping is also classic, with various shrubs, trees, and flowers. The home is surrounded by a white picket fence and has a two-car garage.
5. Sir Paul Bought Courtney Love's Mansion
Paul McCartney and his late wife, Linda McCartney, bought the punk singer and actress' Hollywood Hills house in 2001 for $4 million. Rumors have it that the musician purchased the French Country-style mansion on nearly two acres of land because he was tired of paying for hotel rooms with his wife in Los Angeles.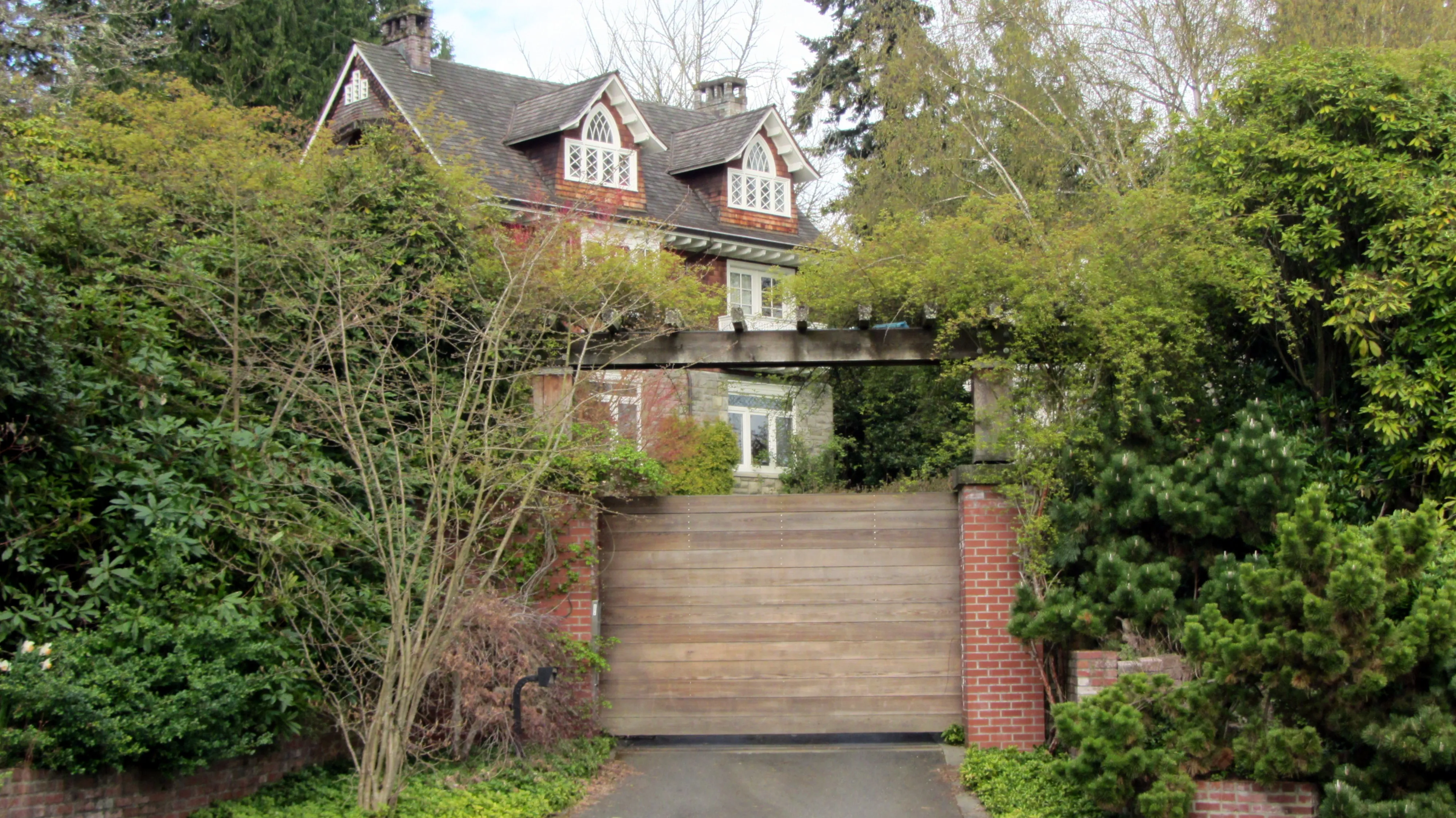 Image Source: architecturaldigest.com
The property was formerly owned by television personality and Hollywood actress Ellen DeGeneres until Courtney Love purchased it in 1997. After a few years, Courtney decided to sell the estate and go to New York, where she later acquired a $2.8 million loft.
The four-bedroom, three-bathroom 4,700-sq ft mansion has a gated driveway, stone walls, solid, mature trees, and a stunning swimming pool. The property has the main home and two guest houses. It is unknown how long he stayed in the Beverly Hills home with his former wife.
The 15-acre Arizona Ranch is located near the Tanque Verde River in Tucson. Sir Paul McCartney and his late wife Linda purchased it in 1979. They used it as a perfect hideaway for the musician and his family during the height of his success and also often spent time throughout the spring and summer months.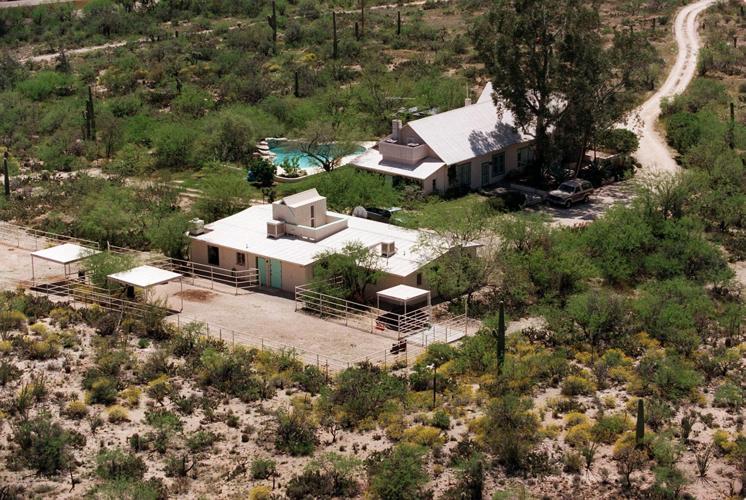 Image Source: tucson.com
The ranch includes the main home, a beautiful guest house, an equestrian center, a polo field, and a swimming pool. It is surrounded by the stunning beauty of the Sonoran Desert, making it a perfect destination for McCartney's private family retreat.
Frequently Asked Questions on Where Does Paul McCartney Live?
1. Where does Sir Paul McCartney's money come from?
McCartney is undoubtedly among the most successful musicians, with a net worth of £800 million ($1.2 billion). As a solo artist, the Beatles sold 100 million singles and received 18 Grammys as well as a knighthood. McCartney has a large music publishing collection, which includes the rights to popular musicals like Annie and Grease.
2. Does Paul McCartney still have Scotland farm?
Yes. Paul McCartney still owns a Scotland farm and has spoken up about life on it, claiming that if he had stayed with The Beatles, he would never have grown as a person as he did on his Scottish estate. Paul has devoted an entire interview to his life on High Park Farm, which he has owned for the past 55 years.
3. Who currently lives at Paul McCartney's old house?
The old house was built in late 1949 and owned by the local authority. When Paul was in secondary school, the McCartney family moved into the house in 1955. In 1965, Paul McCartney purchased a home for his father in Heswall, a rich area of the Wirral. So, the National Trust has had possession of the property since 1995.
4. Does McCartney own an island?
McCartney, who has owned High Park Farm on the island since 1966, made the nearby Kintyre Peninsula famous when he composed a song about the countryside on the island's southwest coast.
5. When did McCartney move to Scotland?
Mccartney moved to Scotland on April 10, 1970, as stated in The Daily Mirror. Paul, his wife Linda, and their children Heather and Mary fled London to live in Scotland. They'd be there until August 1970.
Featured Image Source: closerweekly.com