Drake is one of the few stars with an eye for extravagance, and he not only enjoys the finer things in life but knows where to get the finest of them all. The Grammy-winning rapper and business mogul is a tremendous dreamer who has pursued certain ambitions all his life.
With a net worth of $250 Million, it's no surprise that the rapper owns opulent homes in several locations. However, where does Drake reside?
Drake always relaxes in style wherever he hangs out, whether in cottages, townhouses, grand estates, or penthouse apartments. We have discussed the breathtaking mansions owned by Drake below. Dive in!
Who is Drake?
Aubrey Drake Graham, stage name Drake, was born on 24 October 1986 and is a man of many talents. The 33-year-old Canadian is a singer, rapper, songwriter, producer, actor, and entrepreneur.
Image Credit: hiphopdx.com
Drake achieved stardom twice. His first break was at 15 years old as an actor when he played Jimmy in Degrassi: The Next Generation for 7 years.
In 2009, the rapper released his third album, called 'So Far Gone,' which featured singles that made it to charts like Rolling Stone's list of 25 best songs of 2009.
Since then, the Canadian rapper's music career has taken off, and he has become a household name, winning many awards and accruing wealth.
Image Credit: rap-up.com
In October 2017, Drake and Sophie Brussaux welcomed a son named Adonis Graham. They kept him secret for almost a year and introduced him to the world in June 2018.
Drake's Childhood Home
Before Drake became one of the most famous entertainers in the world, he was a simple boy who grew up in a humble Toronto apartment.
He and his mom resided on Weston Road in the working-class west portion of the city and participated in minor hockey with the Weston Red Wings. In 2000, he finally relocated to Forest Hill, one of the city's wealthy neighborhoods.
Where Does Drake Live?
Given his unending success and a reported net worth of $150 million, you may have expected Drake to have a rather wealthy home, but the reality exceeds your expectations.
1. Drake's House-Toronto
His use of the phrase "The Embassy" for this residence in the Bridle Path neighborhood goes beyond simple irony. Although Drake's mansion was given a more modern twist, it is based on architectural designs from traditional Beaux Arts architecture.
Image Credit: Jason Schmidt Architectural Digest
The well-known musician follows a maximalist décor, from huge chandeliers to high ceilings around his house and not only in the living room.
The lounge room, with its low sofas, dim glowing yellow stone, and dim but sparkling ceiling stars, is concealed between the imperial hallways.
Image Credit: Jason Schmidt Architectural Digest
Drake's mega-mansion measures 50,000 square feet and has amenities such as an NBA regulation-size indoor basketball court crowned by a 21-square-foot pyramidal skylight.
Image Credit: Jason Schmidt Architectural Digest
Drake has stated that his favorite room is his 3,200-square-foot master bedroom suite, with an additional 1,100 square feet of covered terraces. The master suite also has a hot tub, a steam shower, two covered decks, a dressing room, and a kitchenette.
Image Credit: Jason Schmidt for Architectural Digest
Drake's mansion made its music video debut in Toosie Slide, and each room caught everyone's eye for different reasons.
Image Credit: Jason Schmidt
As a music and sports fan, Drake has designated hallways in his home for his memorabilia, like entertainment awards and sports jerseys from each.
Image Credit: Jason Schmidt Architectural Digest
There is a trophy room specifically for all of his awards, a cul-de-sac that is 35 meters wide, and a garage that is 2,000 square feet and can fit 10 cars.
Image Credit: Jason Schmidt
The stunning home has a spa, a screening theatre, a massage room, a gym, a pool in the basement, and a hot tub on the top.
Image Credit: Designer Ferris Rafauli
And did we forget to mention the restroom with a 4000-pound carved black marble bathtub? The rapper's residence has an unusual toilet that plays calming music to help you unwind while you use it. It also displays vibrant lights, and the lid opens on its own, making even using the restroom an interesting experience.
Image Credit: Jason Schmidt
Lastly, a 44-foot lofty room perfectly combines art and craft through the bespoke psychedelic concert piano. It was designed by popular Austrian piano maker Bösendorfer, Japanese artist Takashi Murakami, and designer Ferris Rafauli in vivid, colorful skulls.
Image Credit: Jason Schmidt
The piano is below a chandelier with over 20,000 pieces of hand-cut Swarovski crystal originally meant for New York's Metropolitan Opera House.
Hidden Hills Estate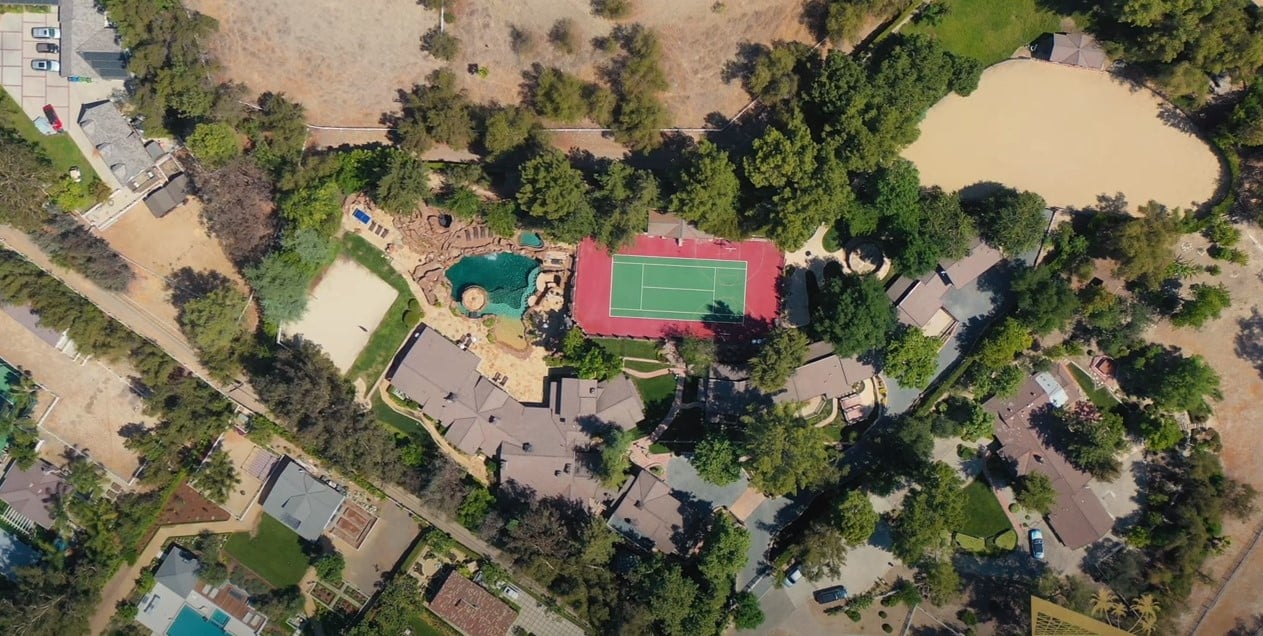 Image Credit: celebritynetworth.com
The Hidden Hills estate has three adjacent houses. Known for his parties, Drake made a commitment to the neighbors that if his way of life interfered with their privacy or became out of control, he would buy their homes. He kept his word.
Drake invested in two homes there. His YOLO Residence is a 6.7-acre Hidden Hills estate that he purchased along with two neighboring homes, one for $3 million and the other for $4.5 million.
2). YOLO Estate
Image Credit: blogto.com
The YOLO estate is a stunning resort-style residence hidden in Hidden Hills' ultra-exclusive, guard-gated community. During his stay, he transformed this mansion into a party house.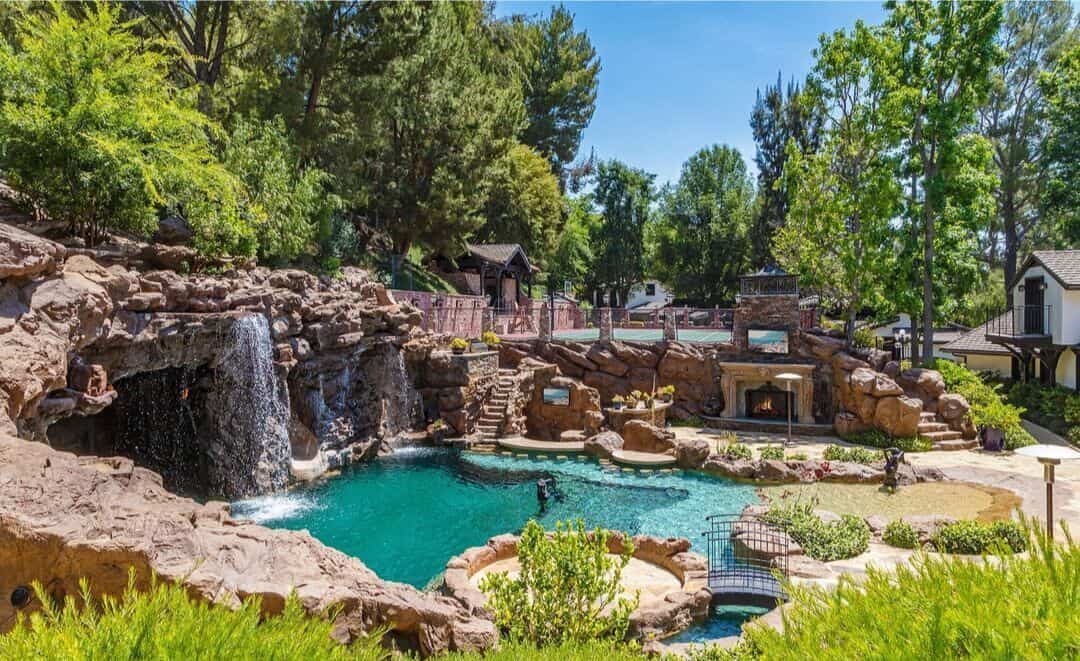 Image Credit: Jeff Rayner
The mansion opens up to 12,500 square feet of picturesque spaces with Tudor-style flourishes and a rustic look on the outside.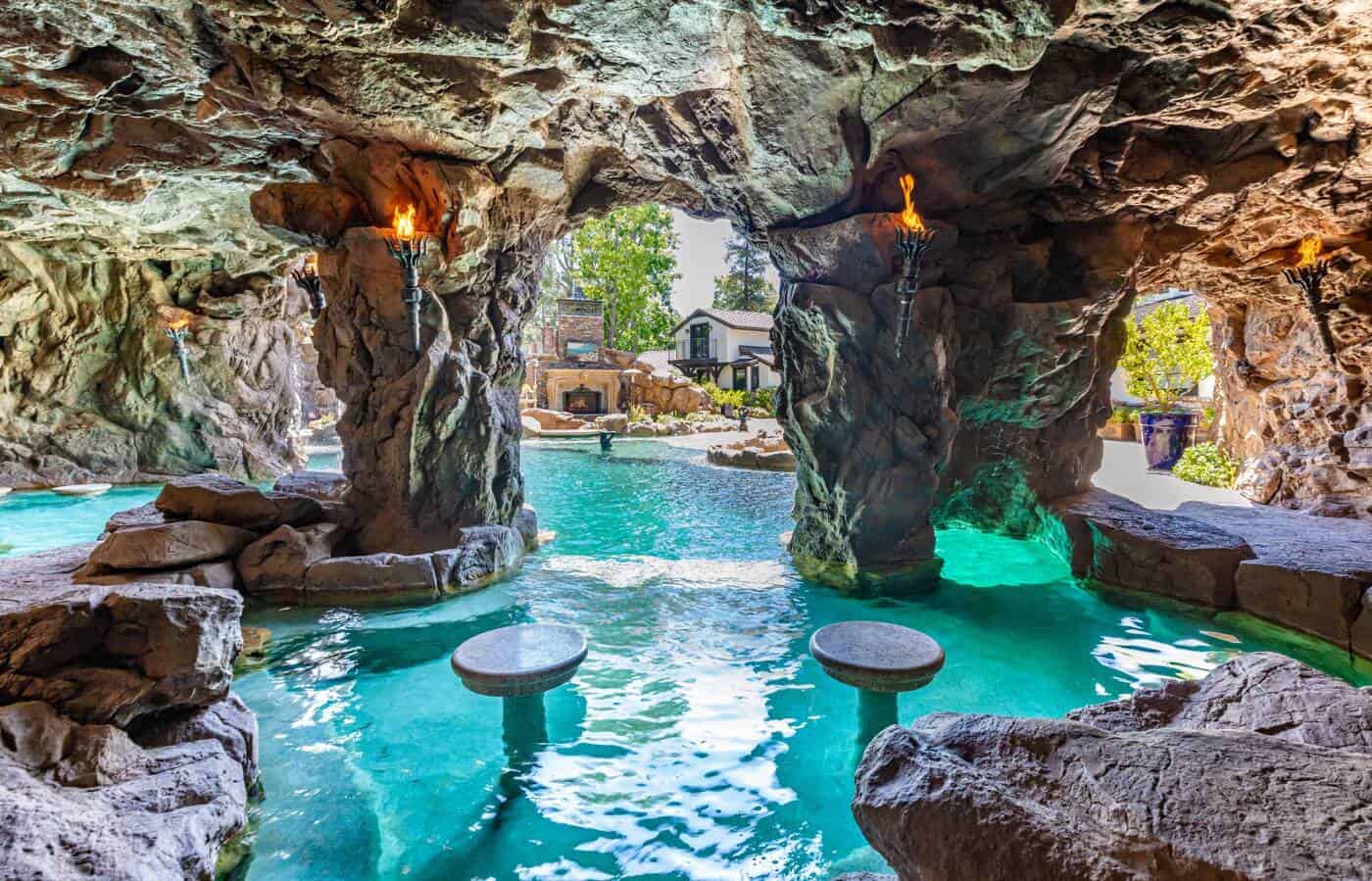 Image Credit: CrisNet
It has seven bedrooms, nine bathrooms, six fireplaces, a wine cellar, a tasting room, a bar, a recording studio, and a 25-seater movie theater.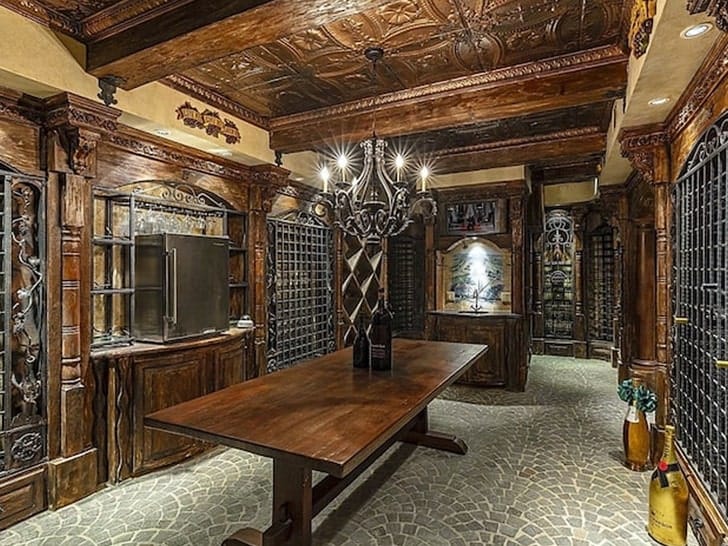 Image Credit: CrisNet
Other highlights of Drake's house include a primary suite hidden behind a bookshelf covering 2000 square feet and tacks on the marble tubs.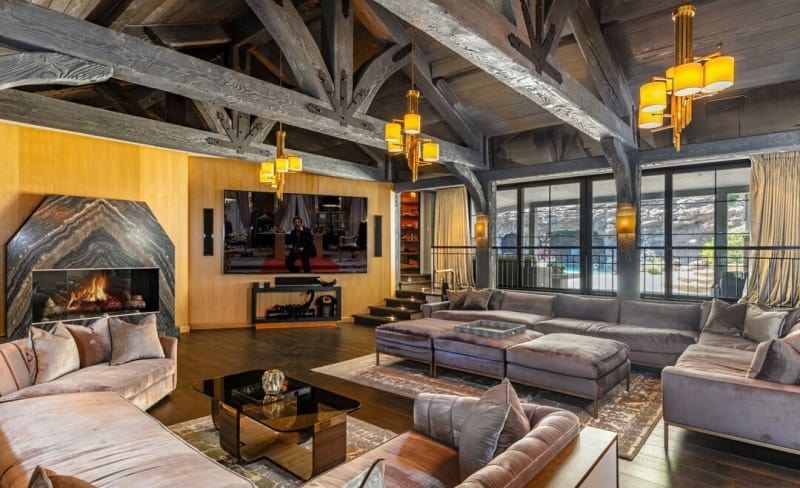 Image Credit: CrisNet
It also has a luxurious swimming pool with cave walls, statues of two women in bikinis, waterfalls, an 80-foot-long slide, wet bars, a swim-in grotto, and flat-screen televisions.
Image Credit: Crisnet
The YOLO estate also includes a tennis court, a mechanical bull, a sand volleyball court, and equestrian amenities such as a horse stable and riding ring.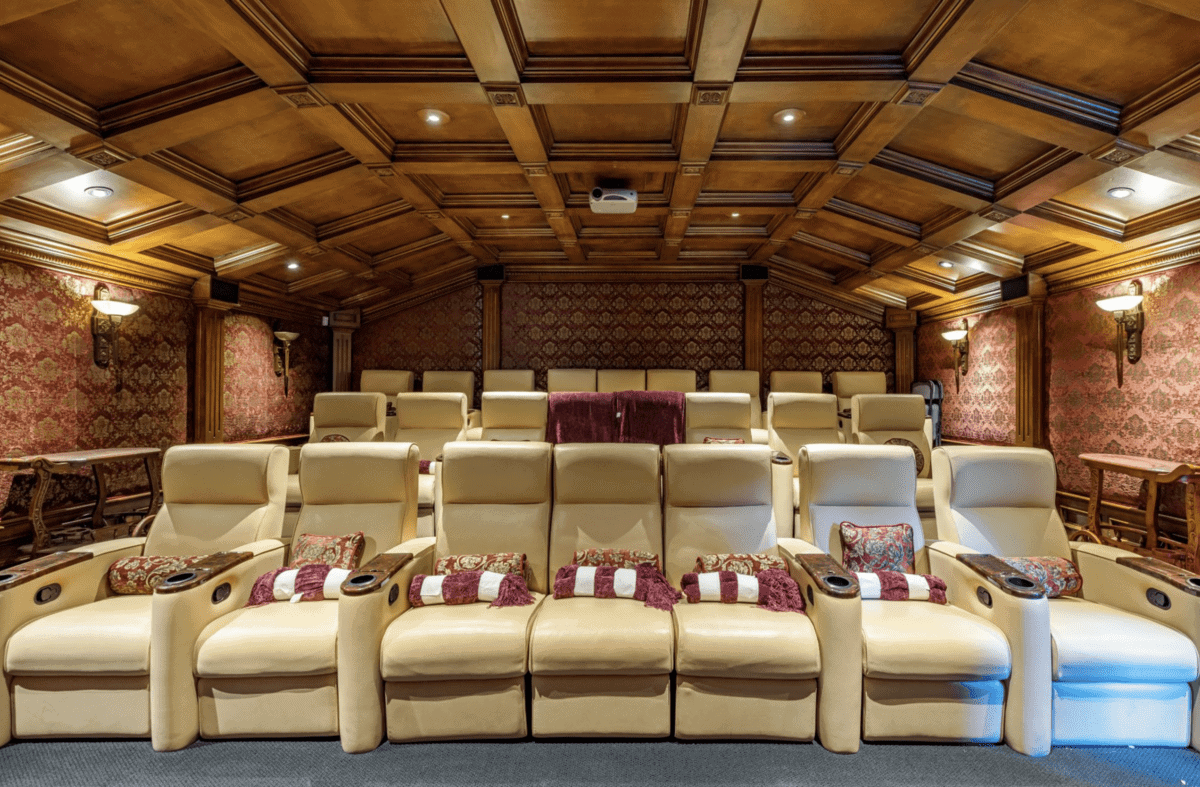 Image Credit: autoevolution.com
3. Ranch-Style House in Hidden Hills
Image Credit: Trulia
Drake bought this neighboring property, situated on a cul-de-sac on the main road, for about $3 million to give him maximum privacy for himself and his guests.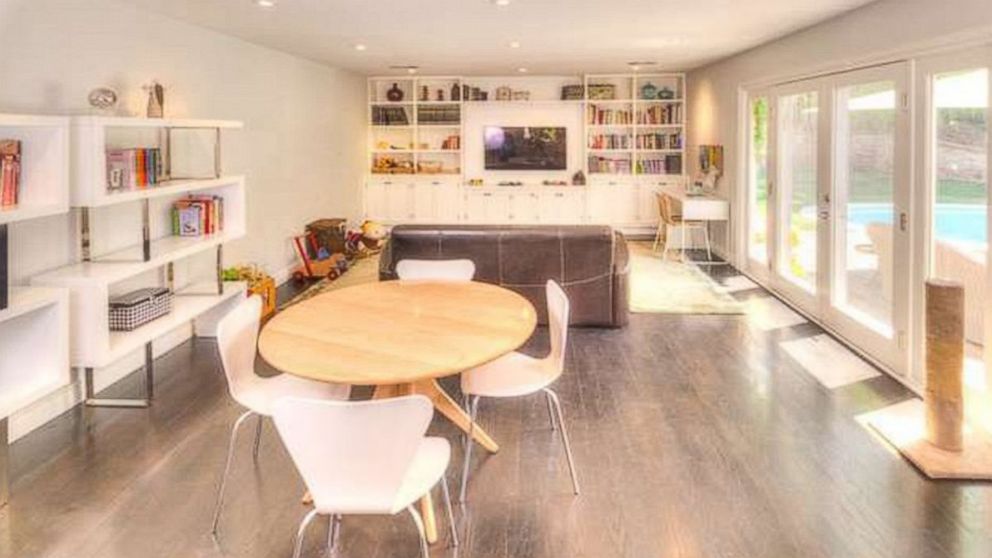 Image Credit: Trulia
The Drake house features a four-bedroom open-plan layout with an acre of open space that includes a swimming pool, an 800-square-foot guesthouse, and a pool outhouse.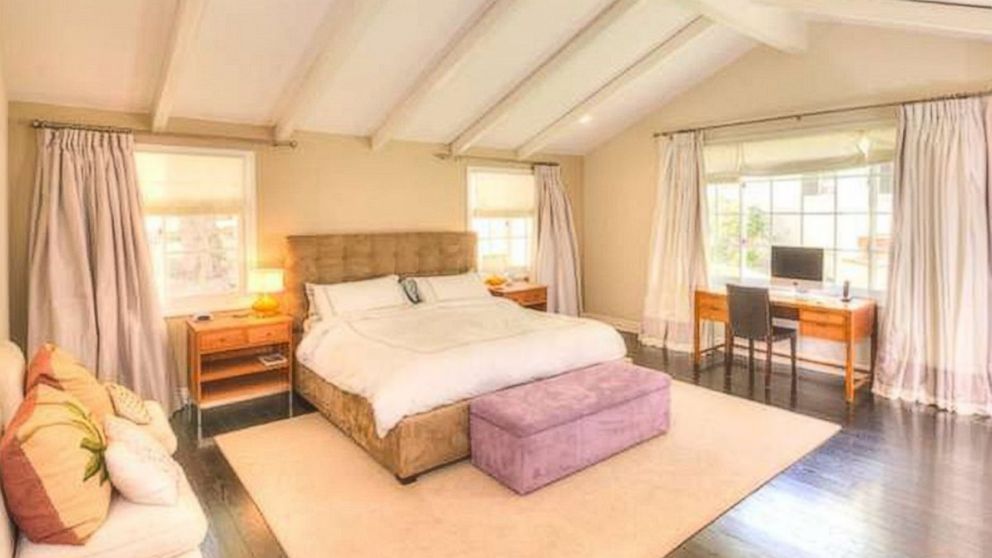 Image Credit: Trulia
The Los Angeles house has hardwood flooring, high ceilings, and glass doors that spill toward the swimming pool.
Image Credit: Trulia
4. Mini-Ponderosa
This is another property Drake bought as part of the Yolo estate, and it's characterized as a "mini-Ponderosa." It is a three-bedroom, single-story house built in the 1950s and has a 2449 square foot area.
Image Credit: realtor.com
Although this Drake house is not as luxurious as the above homes, it still stands out. The mansion features a brick and exposed beam ceiling where the flooring is made with both brick tiles and wood.
Image Credit: realtor.com
One of the most eye-catching features of this house is the presence of an expansive fireplace that divides the living area and dining room.
Image Credit: realtor.com
Also, over two acres of a mixture of redwood pine, citrus, and pomegranate trees may be found on the property.
Image Credit: realtor.com
5. Beverly Hills Mansion-Rental
While in the US, Drake rented this 18,000-square-foot Beverly Hills mansion for a few nights.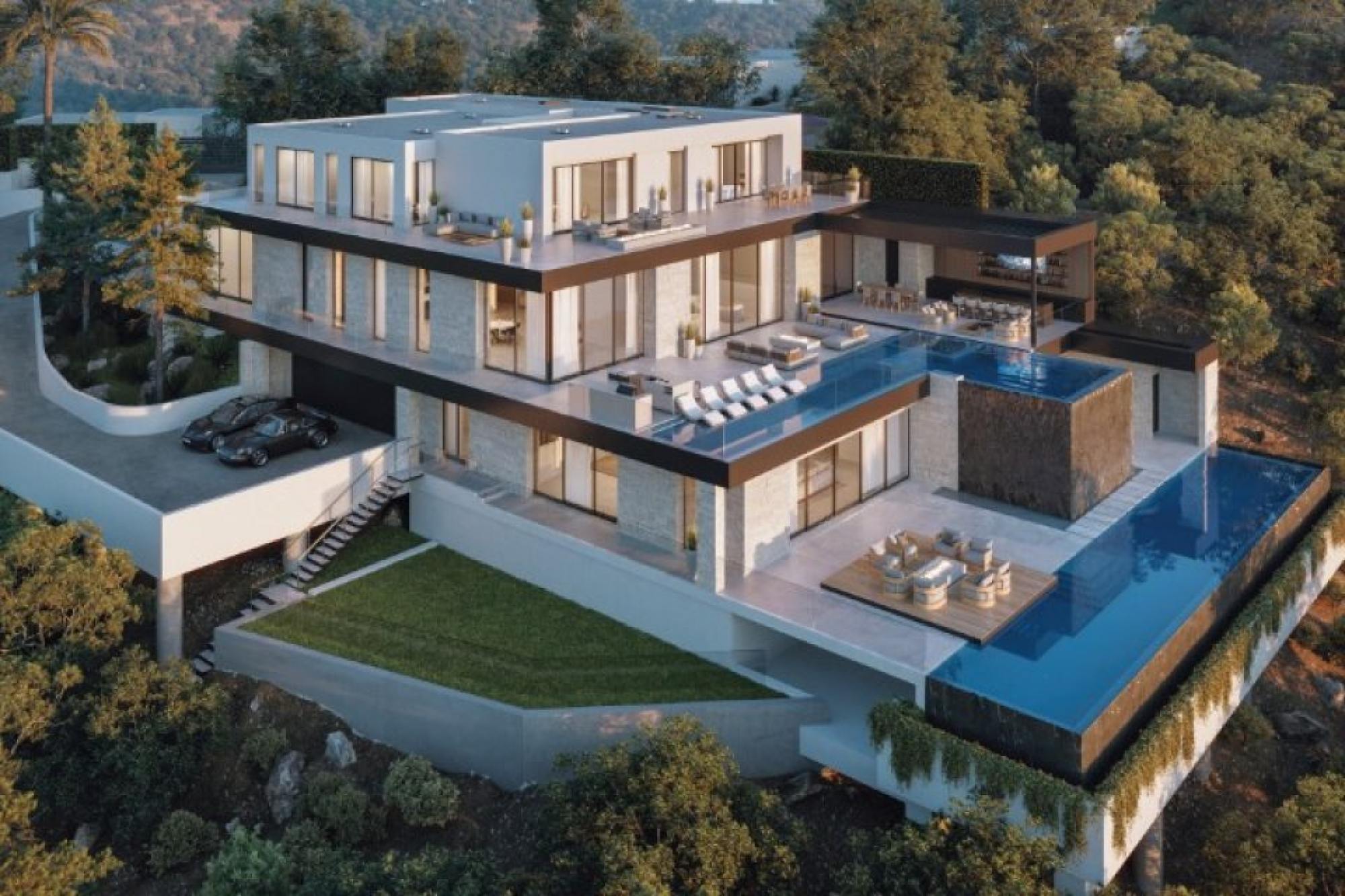 Image Credit:toptenrealestatedeals.com
The seven-bedroom, 14-bathroom home, nicknamed "Elementi," features floor-to-ceiling windows that offer jaw-dropping views of Los Angeles, a primary suite, and a pool.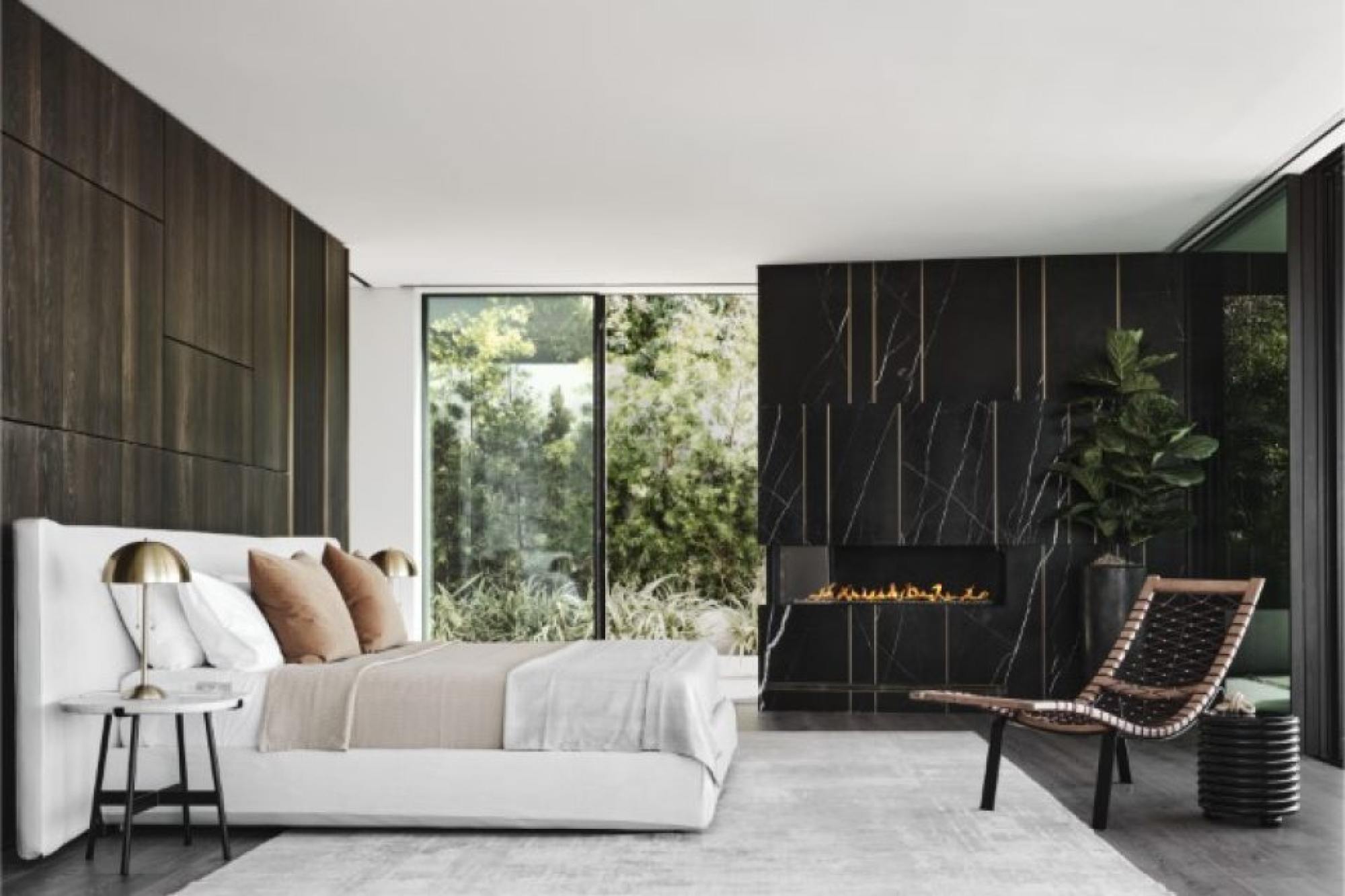 Image Credit: toptenrealestatedeals.com
A spiral staircase with Venetian plastering in the lobby descends to the entertainment area.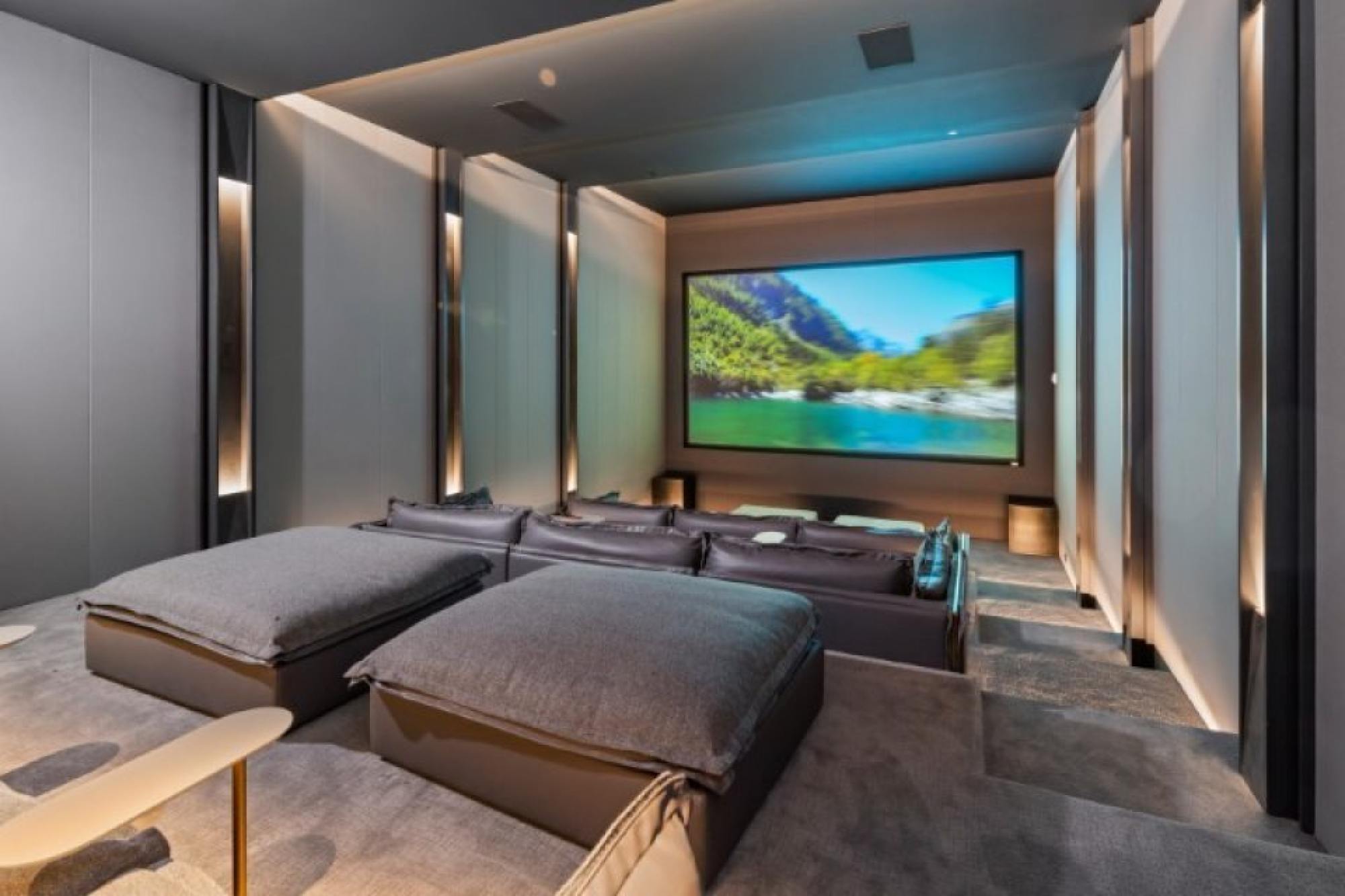 Image Credit: toptenrealestatedeals.com
The outdoors were designed uniquely with a courtyard and a 20-foot cascading water wall sitting behind a 150-year-old Mediterranean olive tree.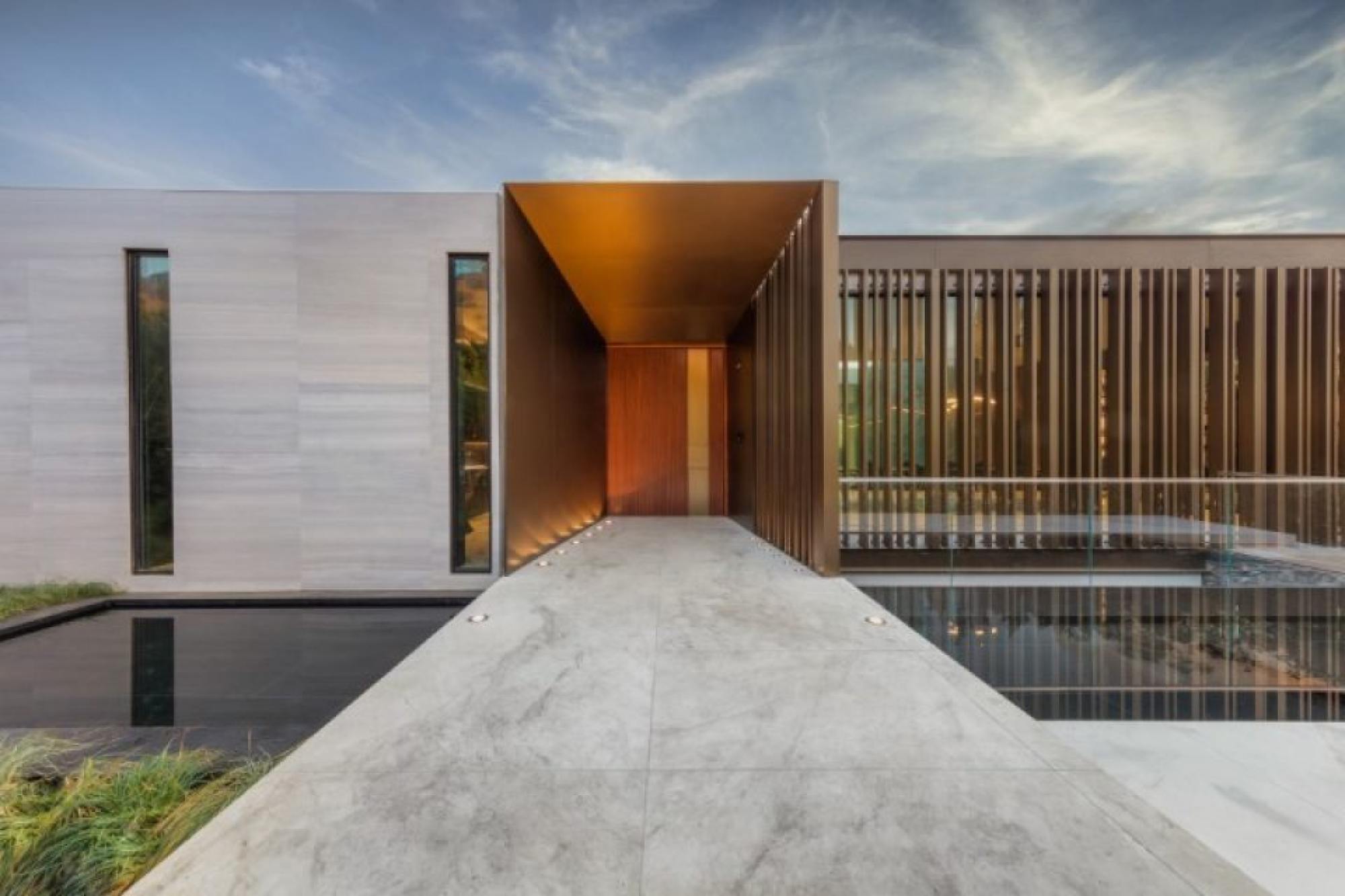 Image Credit: toptenrealestatedeals.com
Drake spent $215,000 per month staying here for the brief time he rented it. However, Drake has not yet stated any plans to move to Beverly Hills.
Conclusion: Where does Drake live?
As with most celebrity homes covered, like Pink, Eminem, Travis Scott, George Strait, Justin Bieber, or Adele, Drake's is no different. With his expensive taste in life, you can't expect anything less than extravagant houses. We hope this article has fed your thirst for knowledge and you feel more inspired to design your own home.
Image Credit: homesoftherich.net