Privacy and light control are always on-trend. While window treatment provides privacy and lets in the sun (or not), it also dresses up your windows and makes your rooms look elegant and modern. Like any other décor trend, window treatments are ever-changing, and most embrace current trends. But what window treatments are in style?
Whether you are updating your windows, remodeling, or buying a new home, your window treatments and coverings should enhance the style of your decor and furnishings. Whatever your window style, contemporary window treatment trends should prioritize light and privacy in your space and still meet your styling preferences.
From practicality to privacy and personality, there's a window treatment and covering trend for you. Delve in!
Window Treatment Trends
1. Colors
Regardless of the minimalism aesthetic's popularity, people are still open to bold colors and patterns. Following design and décor trends is great, but the color is the perfect way to express your unique personality.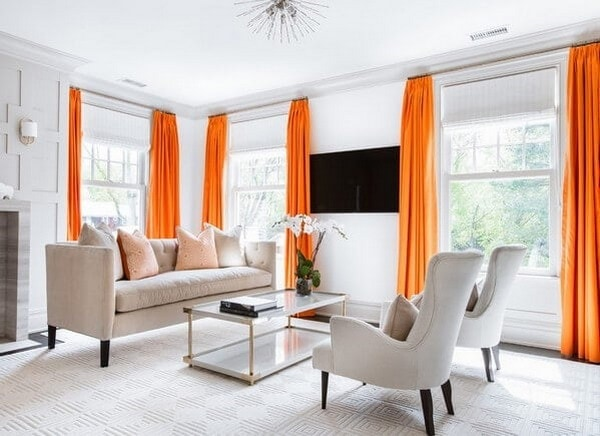 Image Credits: newdecortrends.com
When it comes to colors, it's all about execution, so everything from muted grey to bright yellow or orange can create an optimistic impression if done right. In addition, there is an increasing trend towards colorful and patterned window treatments, so add some color to window treatments to embrace your style.
Some trending colors include Very Peri, Evergreen Fog, Laurel Leaf, and Guacamole.
2. Multi-Functionality
Multi-functionality is one of the latest window treatment trends. Homeowners and business owners are looking for window treatments that can serve both the functional and decorative elements in the space and not just provide privacy and block out the sun.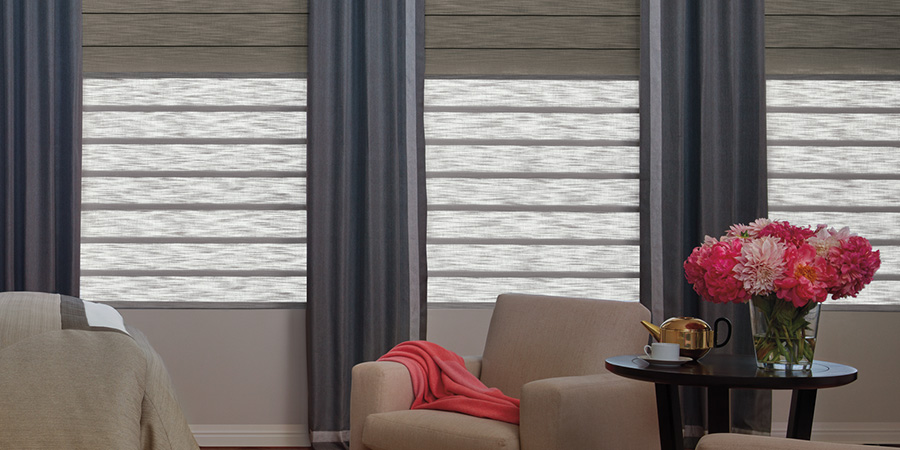 Image Credits: athomeblinds.com
Multi-functionality is a trend with greater customizability. With many different types of windows and many different decorative techniques, people are considering window treatments that can be custom-made for their specific needs.
An example of multifunctional window treatment is roller shades and roman shades with dual shades or built-in blackout lining offering light filtering and room-darkening shade in one.
3. Texture
Texture matters when it comes to the impression your window treatment creates. So look for ways to add visual interest to your windows without making the window treatment look too cluttered. An example is a Roman shade with interesting patterns or floor-to-ceiling curtains with add-ons like tassels or beads.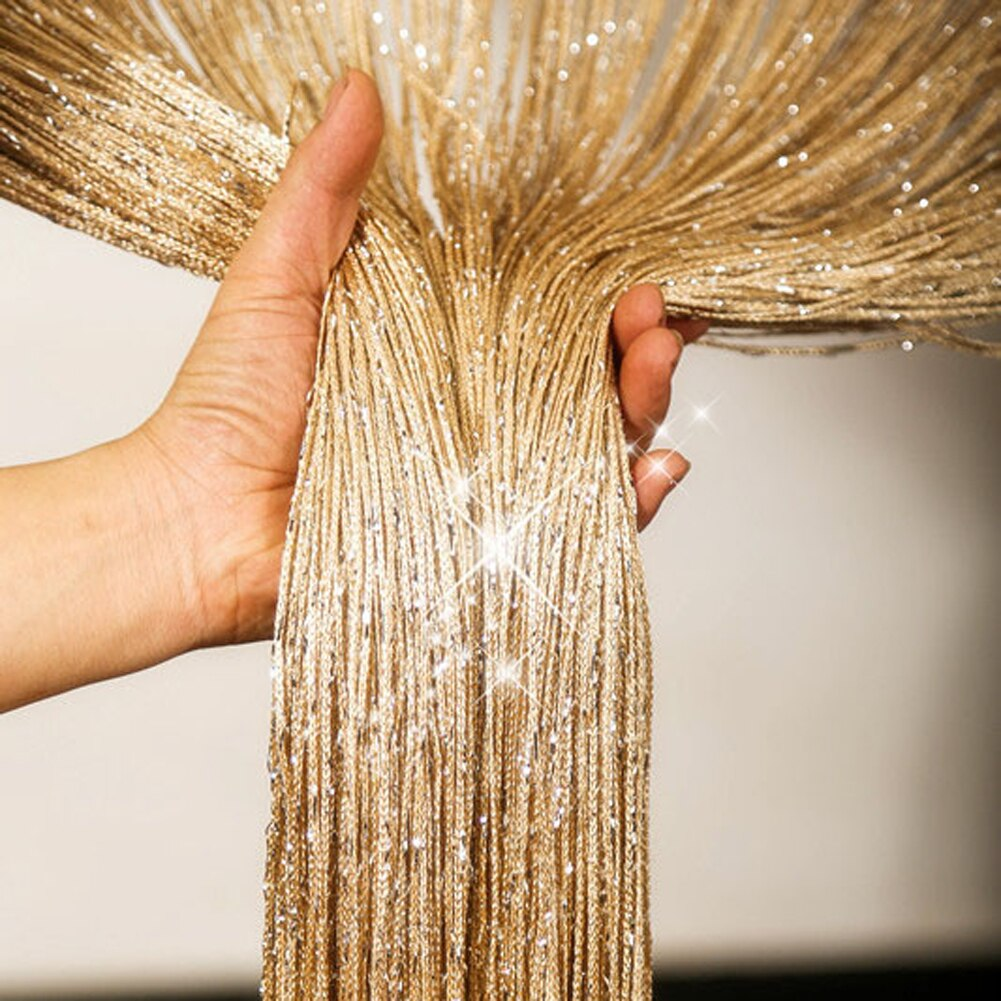 Image Credits: aliexpress.com
With adding texture, always remember less is often more, and a few well-placed add-ons go a long way. Consider options with ruffles, pleats, and interesting patterns to add texture to your window.
4. Minimalism
In window treatments, simple, understated designs are becoming increasingly popular. To create a minimalist aesthetic in your space, consider modest window treatments.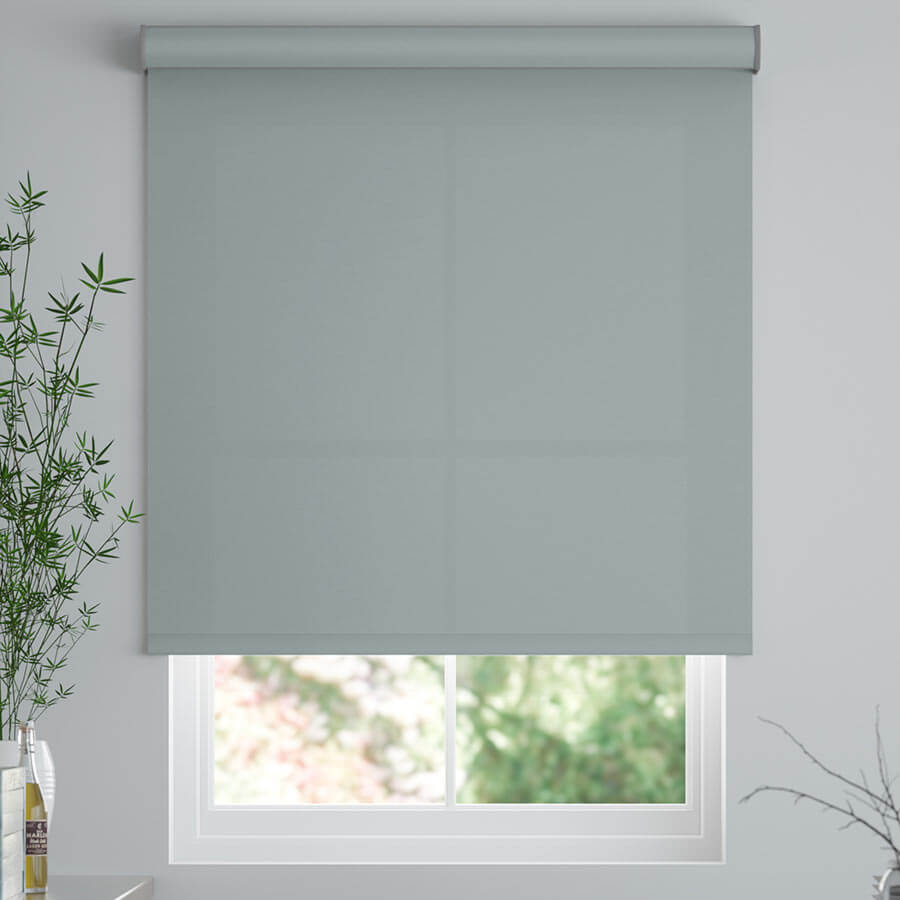 Image Credits: selectblinds.com
The sleek modern design of roller shades appeals to the minimalistic trend. Their patterns and fabrics are designed to meet every décor taste with maximum operative suitability.
On the other hand, sheer curtains allow natural light in and still provide privacy when desired. Moreover, their soft nature provides an elegant minimalistic solution blending flawlessly into the window and other home décors.
5. Technology
Technology is trending everywhere, including in window treatment. Smart home technology is popular among homeowners and business owners who want to make their spaces more energy efficient. They can help regulate the temperatures inside while reducing the energy bill.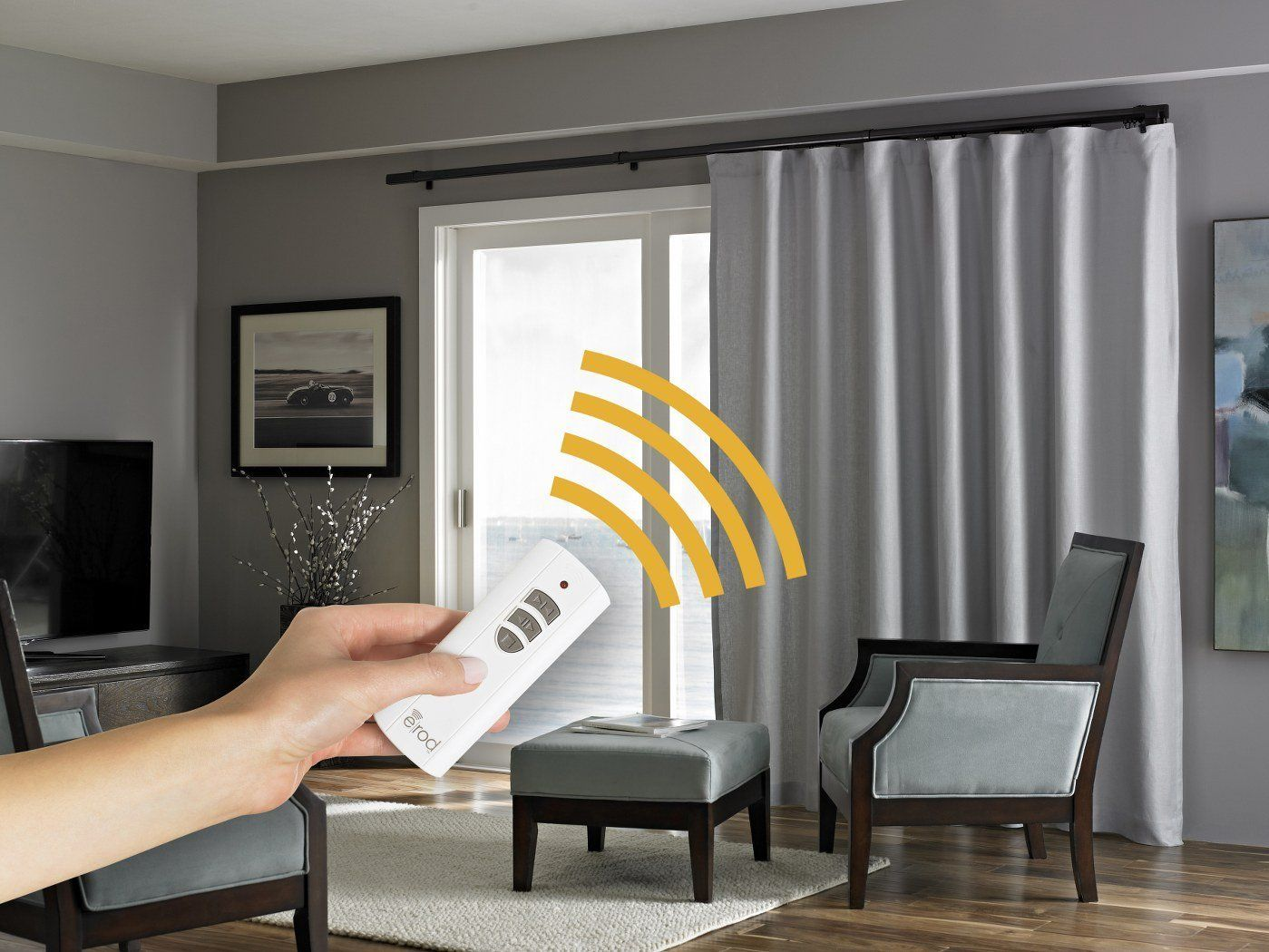 Image Credits: doharcurtains.com
Motorized window treatments automatically shift with the movement of the sun or the predetermined schedule. Also, they can allow maximum sunlight or restrict how much natural light enters your space. So, whether you're trying to boost natural light or reduce glare on your computer screen, the technology window treatments got you covered.
6. Environmentally Friendly Materials
Using natural and sustainable materials in window treatments is another big shift in window treatment trends. The natural materials offer a warm aesthetic that creates a cozy and rustic vibe in any space. In addition, homeowners and business owners' increased interest in using sustainable materials in décor has extended to window treatments.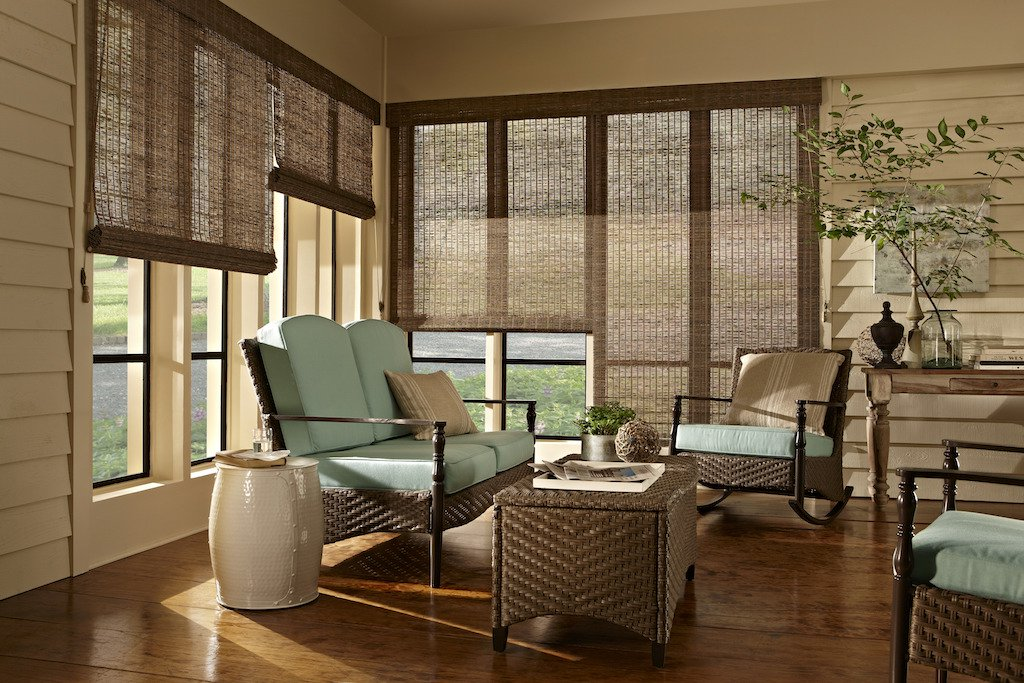 Image Credits: budgetblinds.com
Additionally, environmentally friendly materials are perfect if you want to do your part in conserving the environment. They also have a natural look and feel perfect for adding elegance to your space.
Another growing trend in this category is using recycled materials in window treatments. This includes everything from recycled glass to reclaimed wood. They are environmentally friendly and have a rustic look that adds a lot of character.
What Window Coverings Are in Style?
1. Roller and Solar Shades
Roller shades are still in style for a good reason. They are among the most versatile and effective window coverings in the market, creating privacy while still letting in light.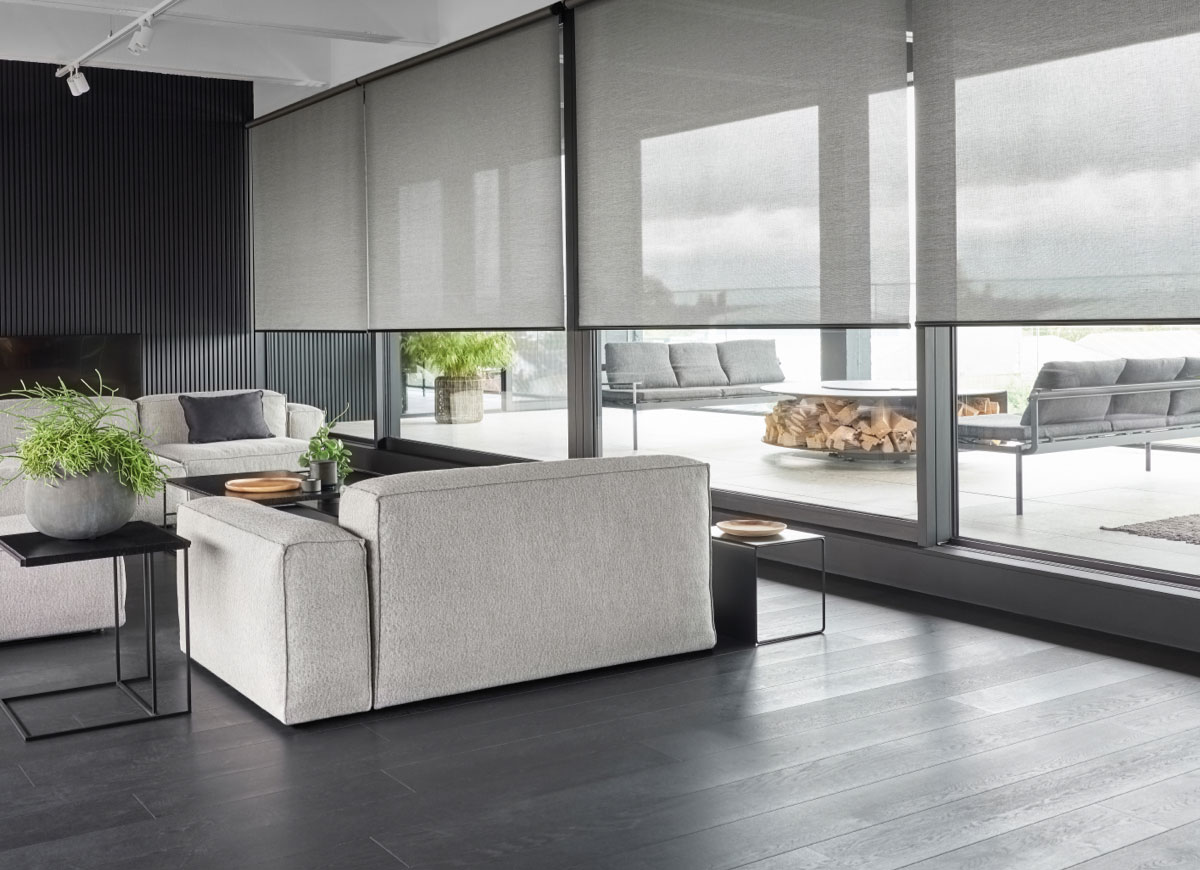 Image Credits: theshadestore.com
Roller blinds or shades are perfect for modern or minimalist décor because of their sleek and modest design. They are made from a single fabric rolled up or down to cover the window. Also, Roller shades are available in various materials and colors, so you can easily customize them to suit your needs.
Solar shades, on the other hand, are made from UV-resistant fabric that blocks out the sun's harmful rays while allowing in natural light. They are perfect for rooms with a lot of direct sunlight because they can help reduce brightness and heat build-up.
Roller shades are worth considering if you're looking for a window covering that makes cleaning a breeze. Use a damp cloth to wipe them down when they get dusty.
2. Cellular Day and Night Shades
Cellular shades are the way to go if you want to insulate your home in style. They have two layers of fabric with cells in between, creating an air pocket that helps insulate the room.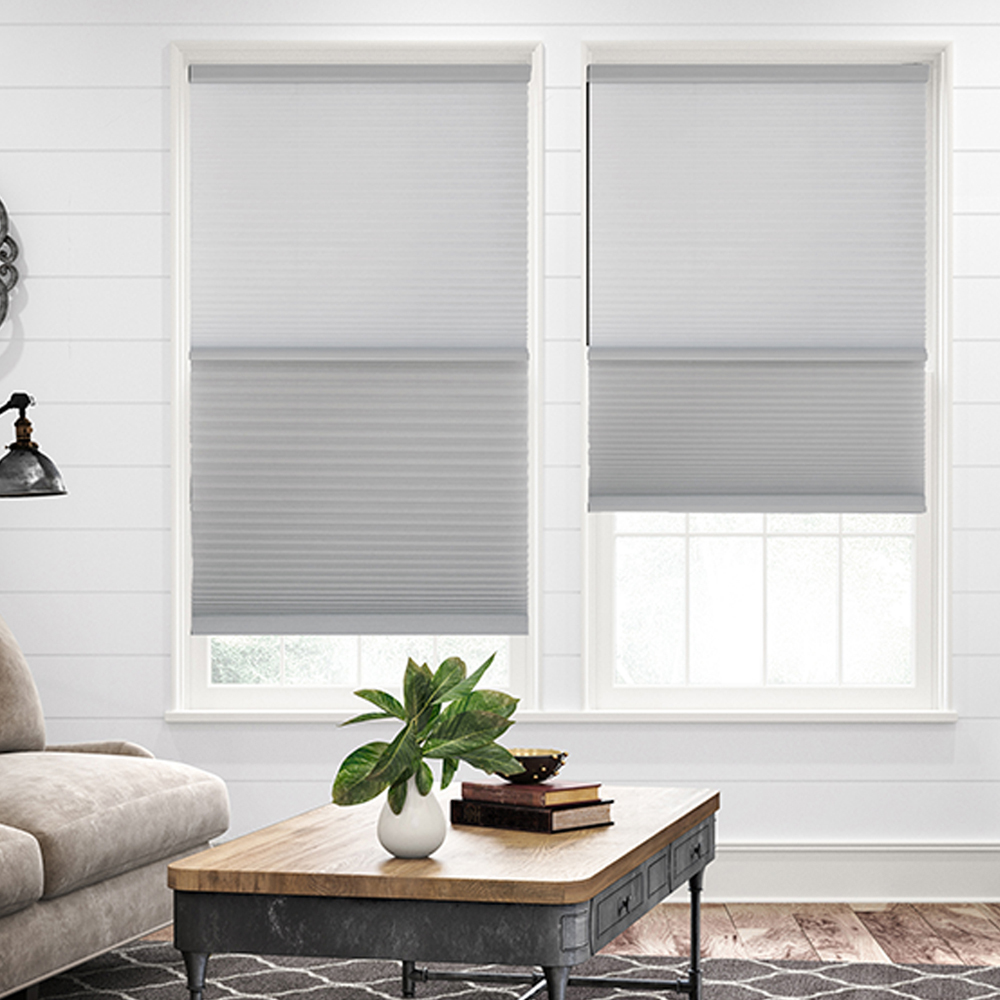 Image Credits: blindster.com
Day and night cellular shades are a great option if you want the flexibility of light control but don't need the insulation. They have a fabric layer with cells for insulation and another layer of sheer fabric. The design lets you enjoy the natural light during the day and still have privacy at night.
These shades are trending thanks to their combination of style and practicality. The pleats come in various colors and styles that can easily fit in with any décor.
3. Smart Blinds
The interaction between technology and window treatments is a miraculous one. And the latest trend in smart window coverings is programmable and automated blinds.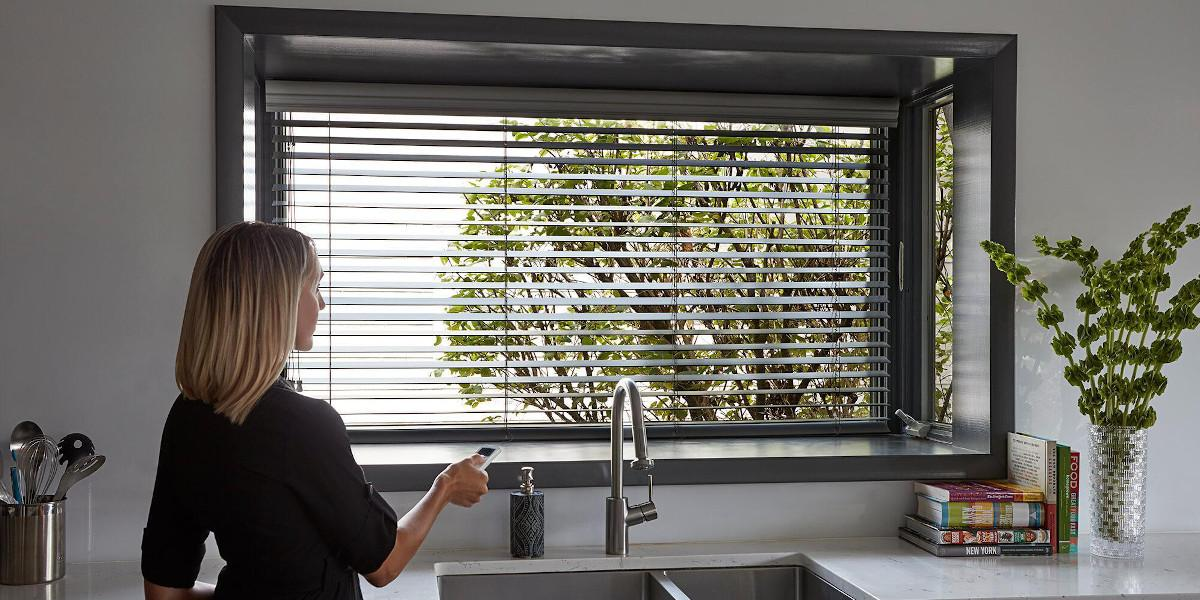 Image Credits: blindstogo.com
Smart blinds are window coverings controlled by an app on your phone or a smart home device. You can program them to react to the amount of sunlight in the room or set them to open and close at certain times of the day.
Smart blinds are ultra-convenient and also help in saving energy costs. In addition, they keep your home cooler in the summer by automatically closing when the sun is at its full strength. You can also program them to open during the day to let in natural heat in the winter.
4. Shutters and Blinds
Blinds and shutters are slatted window coverings opened and closed with a hand-operated mechanism or remote control. Plantation shutters add character and elegance, and they are easy to operate.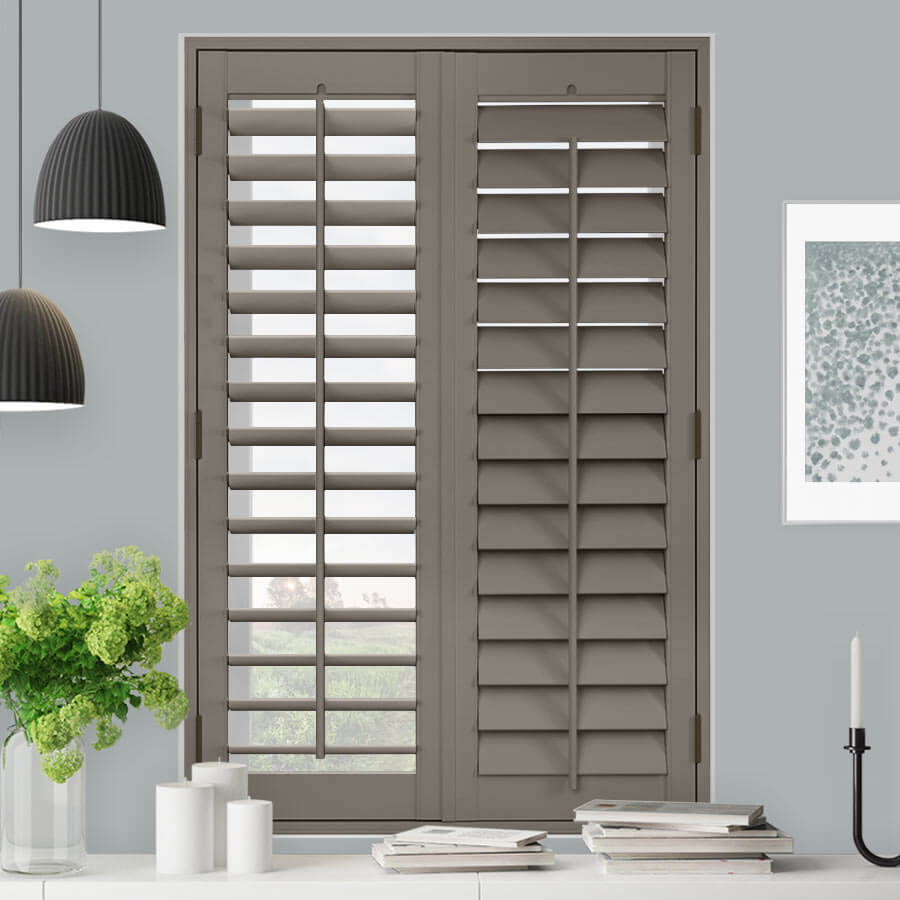 Image Credits: selectblinds.com
In addition to faux wood and wood plantation shutters, you can choose light control, moisture-resistant, and insulated options. However, don't use wood shutters in high-moisture areas. Instead, choose composite shutters which resist moisture damage, staining, and warping.
Blinds are also available in various materials and styles, such as wood, faux wood, and vinyl. They can be vertical or horizontal, corded, cordless, or automated.
5. Cordless Blinds
Blinds in their traditional form are operated with cords. Unfortunately, the cords can be unappealing or dangerous with kids or pets around.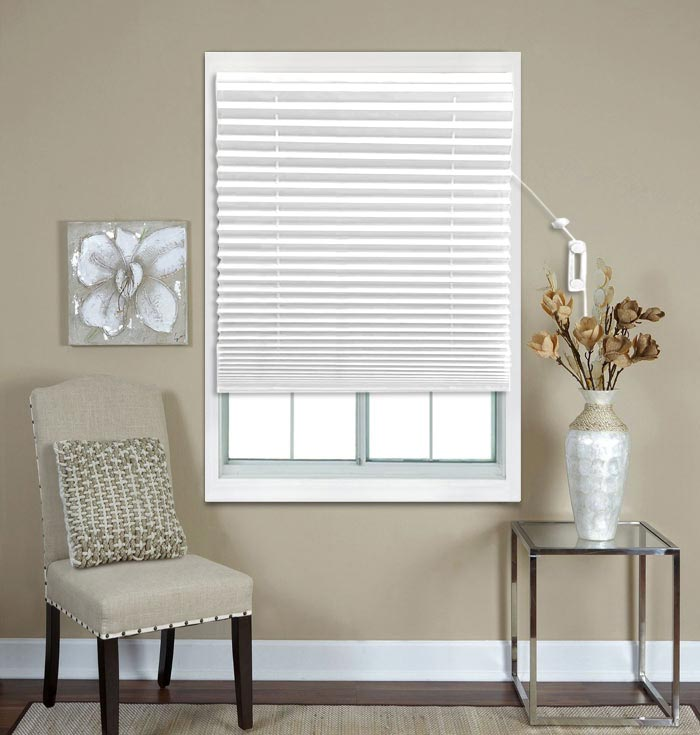 Image Credits: blind-curtain.com
That's why cordless blinds are another on-trend option. Window blinds without cords! They operate with a simple mechanism allowing you to raise and lower the slats without the cords dangling down.
The cords are sometimes replaced with a rod hanging vertically on either side. Another popular option is choosing blinds raised or lowered by pushing up or pulling down on the bottom rail. This is safer for kids and pets and gives your windows a cleaner look.
Factors to Consider When Choosing a Window Treatment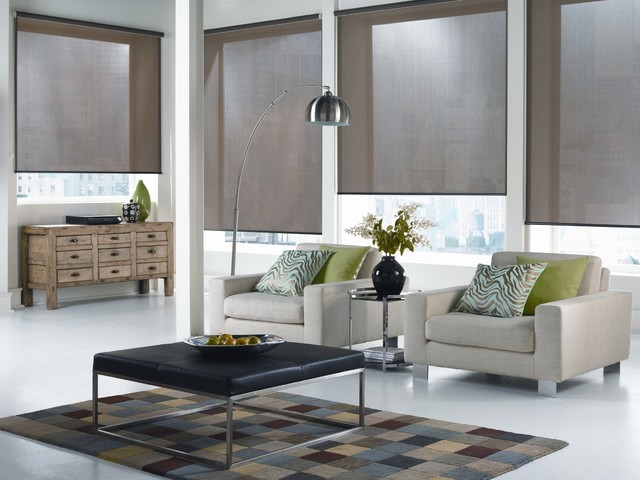 Image Credits: houzz.com
Besides the latest trends, there are other key factors to consider when selecting the right window treatments.
a) Privacy
Privacy might be your top concern if your home or office is in a busy area or close to neighbors. Therefore, choosing window treatments that will give you your desired level of privacy is important.
For complete privacy, room darkening or blackout blinds are the obvious choices, but they limit the amount of natural light. Instead, consider privacy shades that will give you some privacy while allowing natural light in the room.
b) Style
Choose a window treatment that complements your home style. For example, sleek and simple roller blinds are a good choice for a modern home. However, Venetian blinds or shutters are more appropriate for a more traditional space.
When it comes to style, the possibilities are endless, so take your time and choose a window treatment that you love.
c) Functionality
When it comes to functionality, you must consider how much light you want in, privacy concerns, and safety hazards. For example, window shades like blackout shades are the best bet for complete darkness. On the other hand, cellular shades or roller blinds are for dimming the light a bit.
Avoid cord-operated window treatments if you have kids or pets at home. Instead, opt for cordless window treatments to avoid the strangulation hazard.
d) Pricing
Depending on your budget, it's important to find a window treatment that's affordable but still stylish.
Materials like faux wood and aluminum are budget-friendly and often come in the form of Venetian blinds. Cellular shades sit more on the expensive side. But keep in mind that there are affordable material options for any window treatment you're interested in.
Bottom Line
When it comes to style, there's something that fits everyone's taste and the overall aesthetic of your space. So whether you are looking for something trendy or classic, there is a window treatment and covering that is perfect for you.
So, besides the architectural style windows, start looking around for perfect window treatments for your home. Hopefully, these top 2022 window treatment trends have inspired you.
Featured Image Credits: luxaflex.com.au