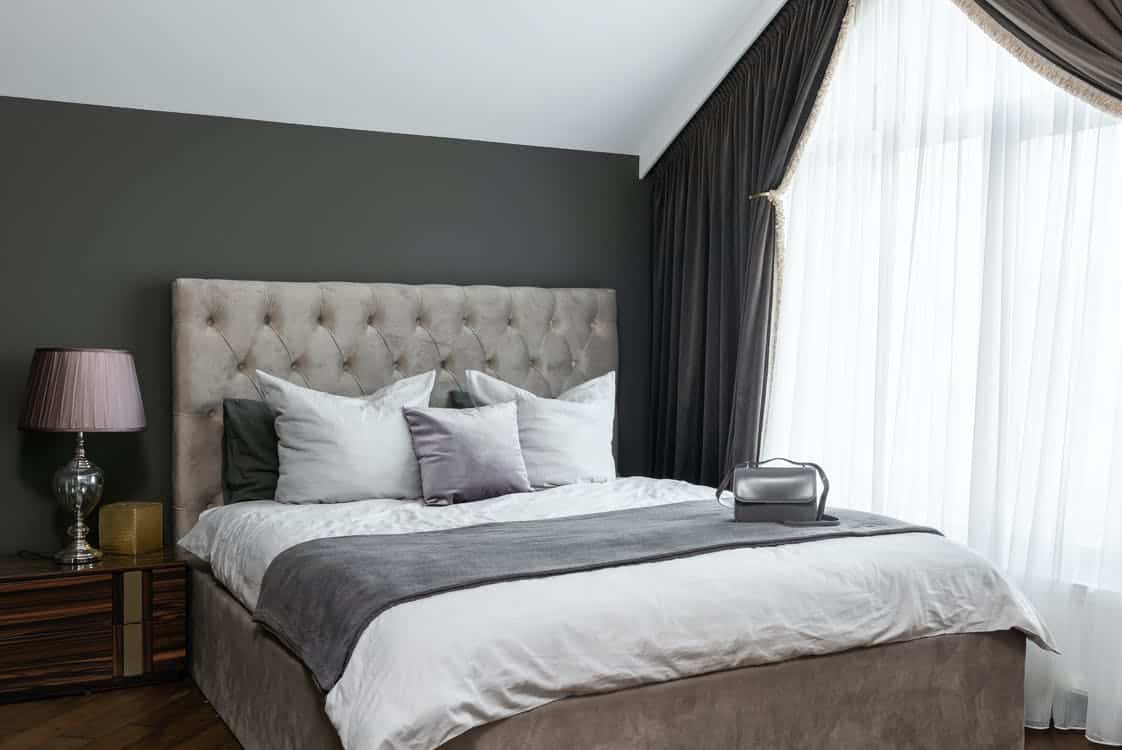 The Best Bamboo Duvet Covers for Maximum Comfort
Duvet covers are protective cases that cover a duvet or comforter as a pillowcase could cover a pillow, but they have an opening on one side with a button or zipper closure. In this case, the bamboo duvet cover functions in keeping your bedding clean, preventing the duvet's wear and tear, and quickly altering the look and feel of a room.
Over the last few years, bamboo fiber has become a top-rated bamboo product because it is sourced from a sustainable resource and therefore considered more environmentally-sound than cotton. They make an excellent choice for a quiet and soothing quality sleep, and because of the extraordinary softness of their material, they provide unsurpassable comfort and durability.
There is a variety of bamboo duvets in the market, and we are going to be covering a range of the five best options of bamboo duvet covers, their pros and cons. We will also provide you with a detailed buying guide to help you make an informed decision.
Best Bamboo Duvet Covers
1. Royal Hotel Bamboo Duvet Cover
Royal Hotel Silky Soft Bamboo Cotton Hyrbid Duvet...
Luxury Hybrid Bamboo Cotton Blend Duvet Covers. 300TC 60% Viscose...
Extremely comfortable in all temperatures. Perfect for people...
Hybrid Bamboo Cotton Blend fabric is Silky Soft, durable and...
OVERSIZED King/Cal-King set includes 1 Duvet Cover 110X98" w/...
Special easy Care: Machine wash in cold water only! Delicate...
This bamboo bedding set is the first duvet cover on our list of because of various reasons we will mention below. The bedding has 100% bamboo viscose and a 300 thread count, which gives it a texture similar to silky soft that is considered softer than cotton. You can customize your duvet cover set because it is available in different colors. They include white, navy blue, royal blue, gold, coral e.t.c, and two pillow shams that will match your room's aesthetics, giving it a little bit of briskness.
Royal hotel bamboo duvet upgrades the whole look of your bed and room luxuriously. The cover is made of a highly absorbent material compared to cotton duvet covers; thus, allowing it to be machine washed, ensuring you can keep your cover always fresh and clean. Additionally, the cover set is excellent for regulating temperatures, which helps you stay warm, especially in winter, and keeps you cool in summer.
The bamboo duvet cover set is one of the best duvet covers for hot sleepers with a soft feel similar to silk that offers you utmost comfort and durability. It is available in different sizes ranging from the full queen to the king/ California King range. Another worthy set of the Royal brand is the Royal Tradition Silky.
2. Cariloha Bamboo Duvet Cover
The Cariloha bamboo duvet covers are a combination of linen, cotton, and Viscose from bamboo with a 300 thread count that makes them comfortable and warm. There are two versions available. They include the Cariloha Resort Duvet made from 100% viscose from bamboo and Cariloha Bamboo Linen Duvet, a perfect blend of cotton, linen, and viscose. With an excellent build quality and a lifetime quality guarantee, they offer comfort and are durable and long-lasting, making it the best bamboo duvet cover.
This duvet cover has outstanding features of bamboo that make it odor and allergy-resistant. Another outstanding feature is that it also helps temperate regulations and is three degrees cooler than a cotton duvet set. The Cariloha duvet cover has corner ties and a button closure to keep the comforters in place. They are available in two colors, including graphite and oatmeal, and are available in queen and king size, with the King size weighing 7.26 pounds and the Queen size weighing 6.15 pounds.
Cariloha Bamboo Linen Duvet also comes with two pillowcases with an envelope closure holding the pillow in place and keeping it neatly covered.
3. Linenwalas Bamboo Duvet Cover
LINENWALAS Organic Bamboo Duvet Cover Set - 100%...
LUXURIOUSLY SOFT AND SILKY SMOOTHNESS: Ultra-smooth fabric with a...
LINENWALAS PERFECT SNUG FIT: LINENWALAS provides Quilt Covers...
BAMBOO FABRIC GOODNESS: The ultra-smooth deluxe bamboo fabric is...
FABRIC COOLNESS: The breathable bamboo fabric keeps your body...
MOST AFFORDABLE 100% PURE ORGANIC BAMBOO: We strongly believe...
The Linenwalas bamboo duvet set comes third on our list of the best bamboo duvet covers and is made with 100% Rayon Viscose from bamboo. With a thread count of 150, it does not use harsh chemicals thus can not harm your skin, and it is perfect for people with fragile skin. The duvet cover set is lightweight, which makes it suitable for hot sleepers, and it is also smooth, offering great comfort and providing great sleep.
It is among the best bamboo covers with several available colors to suit any style and aesthetic. The duvet is breathable and not static and feels light on the skin, making it ideal for summer and hot weather conditions. What's more, it is an excellent solution for people who do not have enough money to get other high-end duvets covers because it is reasonably priced. Moreso, the bamboo duvet cover set comes in different models and sizes, including King, Twin, Full, Twin XL, Queen, Short Queen, Duvet Cover Set Queen, King, California King, Split King, King Pillowcases and the Standard Pillowcases.
4. Whitney Home Textile Hotel Quality Bamboo Duvet Cover
Hotel Quality Silky Soft 100% Bamboo-Derived Rayon...
300 Thread Count 100% Bamboo-Derived Rayon Duvet Cover Set Queen...
Green Material & Cool and Soft - Made from 100% Natural Bamboo...
Convenient Design - Hidden zipper closure and inside corner ties...
Easy Care & Machine Washable - Our duvet cover set are machine...
Satisfaction Guaranteed - Bamboo duvet cover set are crafted in...
Whitney Home Textile Hotel duvet cover is made with only bamboo from rayon viscose fabric, making it a pure blend and 300 thread count. This duvet cover is among the best bamboo duvet covers because of its sound design, which has corner ties and a zipper to hold your comforter in place. The duvet cover is also eco-friendly and has a sustainable construction since it uses 100 percent of viscose from bamboo fiber. It is one of the best bamboo duvet covers because it rarely causes irritation or any hypersensitive reaction and can be washed with a laundry machine without any damage.
The bamboo viscose fabric makes the duvet have great temperature management features, making it desirable during the summer and the winter. The bedding comes with two pillow shams and in three different sizes, the twin, queen, and king, and has a range of color options one can choose from.
5. Bamboo Linen High-Performance Duvet Cover
Bamboo Linen High Performance Duvet Cover (Comforter...
SOFT: Duvet Cover woven from Bamboo fiber and Natural Flax Linen...
HIGH PERFORMANCE FABRIC: Keeps your body temperate regulated...
NO PILL: Our duvet covers are woven with high strength bamboo and...
CARE- Our duvet cover gets softer with every wash, so they are...
Naturally wrinkle resistant bed linen that won't fade and become...
This Bamboo duvet cover is among the softest options in the market with a combination of bamboo and linen. It is among the most purchased duvet covers among covers of the same material. These comforters have a luxurious softness with a fashionable linen look that feels smooth and is it suitable if you are looking for the softest bedding. It is a top duvet cover because it is pretty breathable and resistant to wrinkles avoiding your bed looking like a mess.
The duvet cover has a high standard fabric that helps control and manage the body temperature and has a button closure and corner ties that ensure the comforter does not move. The duvet cover set might be coarse at first, but it softens with each wash and is very durable. You can get it in either full queen and king or California King, and the bamboo rayon duvet cover is available in only two colors, white and stone grey.
What to Consider When Purchasing the Best Bamboo Duvet Covers
Before buying any product, people should ensure they know the features and details that interest them. Many products from different companies have come up, making it even more stressful while purchasing various items. With this in mind, it is necessary to know the considerations before buying a bamboo duvet cover.
1. Size of the Bamboo Duvet Covers
Bamboo duvet covers vary in size; therefore, one should know the size of his/ her bed before even purchasing the duvet cover. The most standard sizes are; California king, twin, twin xl, full queen, and King size, which have different dimensions. It is advisable to buy a bigger duvet size if you are not sure of your bed's size. The California king-size or the over-sized queen are among the large-sized duvets, but a full queen can also work.
2.Temperature Regulation of the duvet cover
Although duvets are made to make us warm, it can be very uncomfortable to sweat all night because of the high temperatures. The bamboo covers are significantly moisture absorbant and will help in the regulations of temperatures while sleeping. Therefore it is preferable to purchase a duvet cover that has temperature regulating features whether you are a hot sleeper or not.
3. Thread count of the bamboo duvet cover
The thread count of the duvet material stands for the vertical and horizontal threads per inch. With this in mind, the more the thread count your bedding has, the more comfortable and soft the duvet cover will be. Also, the more the thread count, the pricer the product will be. A thread count of 200 and above is considered good enough for a duvet cover set.
4.Washing Process of the bamboo duvet cover
Different bamboo covers will vary in the washing process depending on the fabric used to make the duvet. Some can be hand-washed, while others require to be machine washed. One should pay attention to the comforter tags to precisely know how the duvet should be washed and know what cleaning method you are comfortable with before purchasing.
5.Price of the bamboo duvet cover set
One of the highest considerations to make while purchasing a duvet cover is the price because you should stick o your budget while getting value for your money. Most cheap sets use cheap materials to make the covers, but it does not necessarily mean that the most expensive products should be your go-to choice. Therefore, it is recommended that one reads the information provided on the items to know the characteristics and features that will make you content and find a balance between price and quality.
6. Quality
When choosing and purchasing duvet covers, you should always look for the ones made with high-quality materials that are cozy and warm. Most cheap products in local and online beddings stores are not always the best because they are not made with the best materials. A quality bamboo duvet cover is considered an exceptional choice because it comprises 100 % eco-friendly bamboo, making it very soft and durable. Viscose rayon is the fiber used widely in making these bamboo products, such as bamboo duvets, bamboo sheets, shams, sleepwear, among others. Ensure you purchase the best quality you can get to ensure you get service out of your cover.
Frequently Asked Questions
1.How Can The Bamboo Duvet Cover Be Unwrinkled?
First, you need to know the washing process for your duvet cover because most of the bamboo beddings are machine washed, and not all are dried in the dryer. The dryer may cause some duvet covers to wrinkle, which becomes troublesome to straighten, and in cases like this, you should air them. Notably, don't keep duvet covers in the machine for long after washing them, and hang them straight away to avoid wrinkling.
2. How Long Does it Take for the Smell of a new bamboo duvet cover to go Away?
A newly bought duvet cover set may have some natural scent, but the odor is usually very light and fresh. Even so, the scent can be disturbing, and to get rid of it, and you can wash the duvet cover with a bit of cleansing agent and cold water. In other cases, you could just be ironing the duvet cover to get rid of the scent.
3. Are Bamboo Duvet Covers Better Than Cotton Duvet Covers?
The bamboo duvet cover and the cotton duvet cover have the same role: to cover you and keep you warm. However, the two have different properties, and purchasing either will depend on your needs and budget. Cotton covers tend to hold heat which gives space for germs and bacteria. In contrast, the bamboo bedding regulates the temperature and helps the duvet to remain fresh for longer.
The bamboo duvet cover has bamboo rayon, which makes the duvet bedding soft and helps it not stick or cling to the body; also, bamboo duvet covers need less cleaning than cotton duvets.